A firm family favourite, Bacon and Egg pie is a classic recipe that is so easy to make, here is how I make mine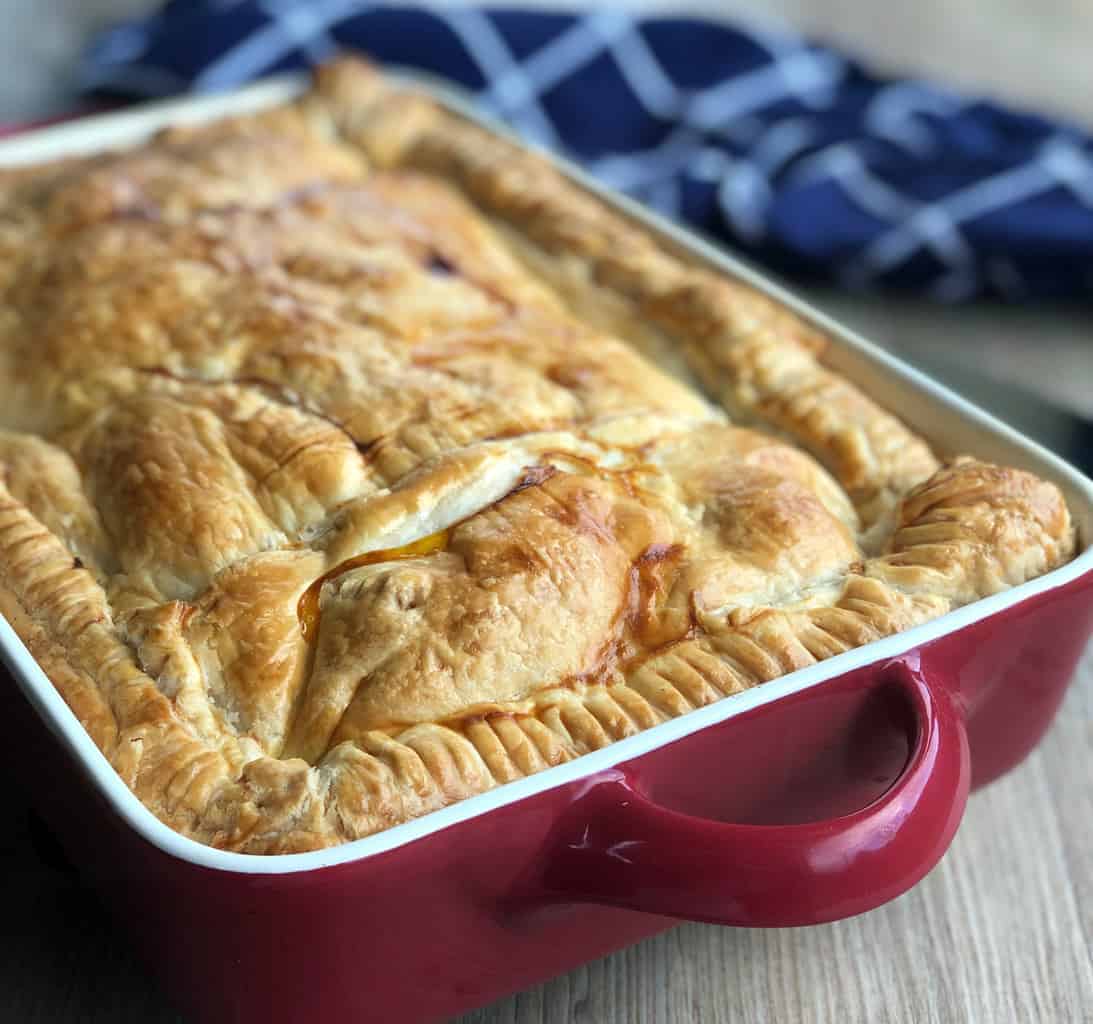 It almost feels as if I don't really need to share a recipe with you for this one, as it is pretty simple. but then I realise sometimes the most simple recipes are the classics that we need to keep available. There is always someone making something for the first time.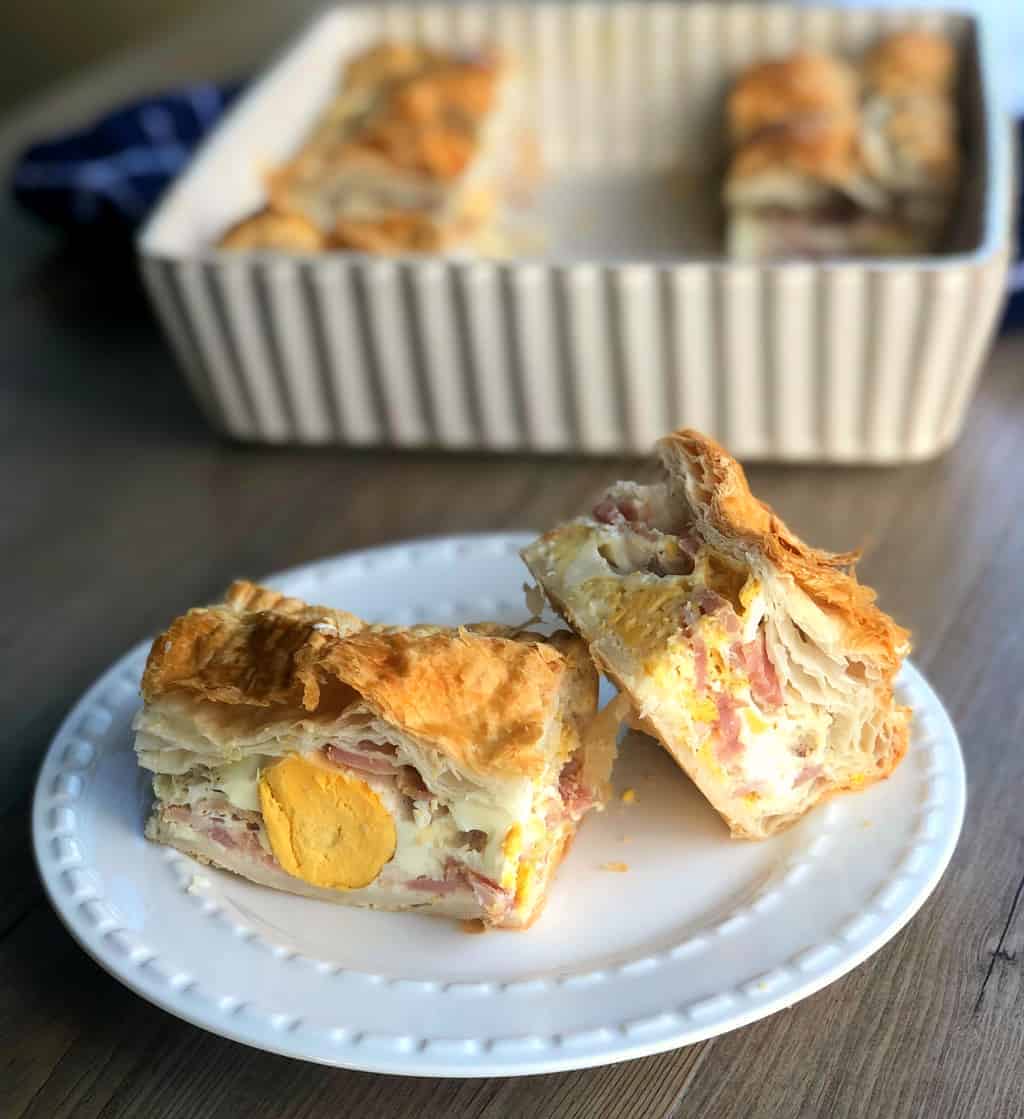 What I learned through posting this is all the amazing variations that are out there when it comes to making a bacon and egg pie, there are the purists like me, it is just bacon AND egg, occasionally cheese, and then others who add anything from relish, onion, to peas! Below I will share with you all of the options that were suggested by my online followers as there will be something there to inspire everyone.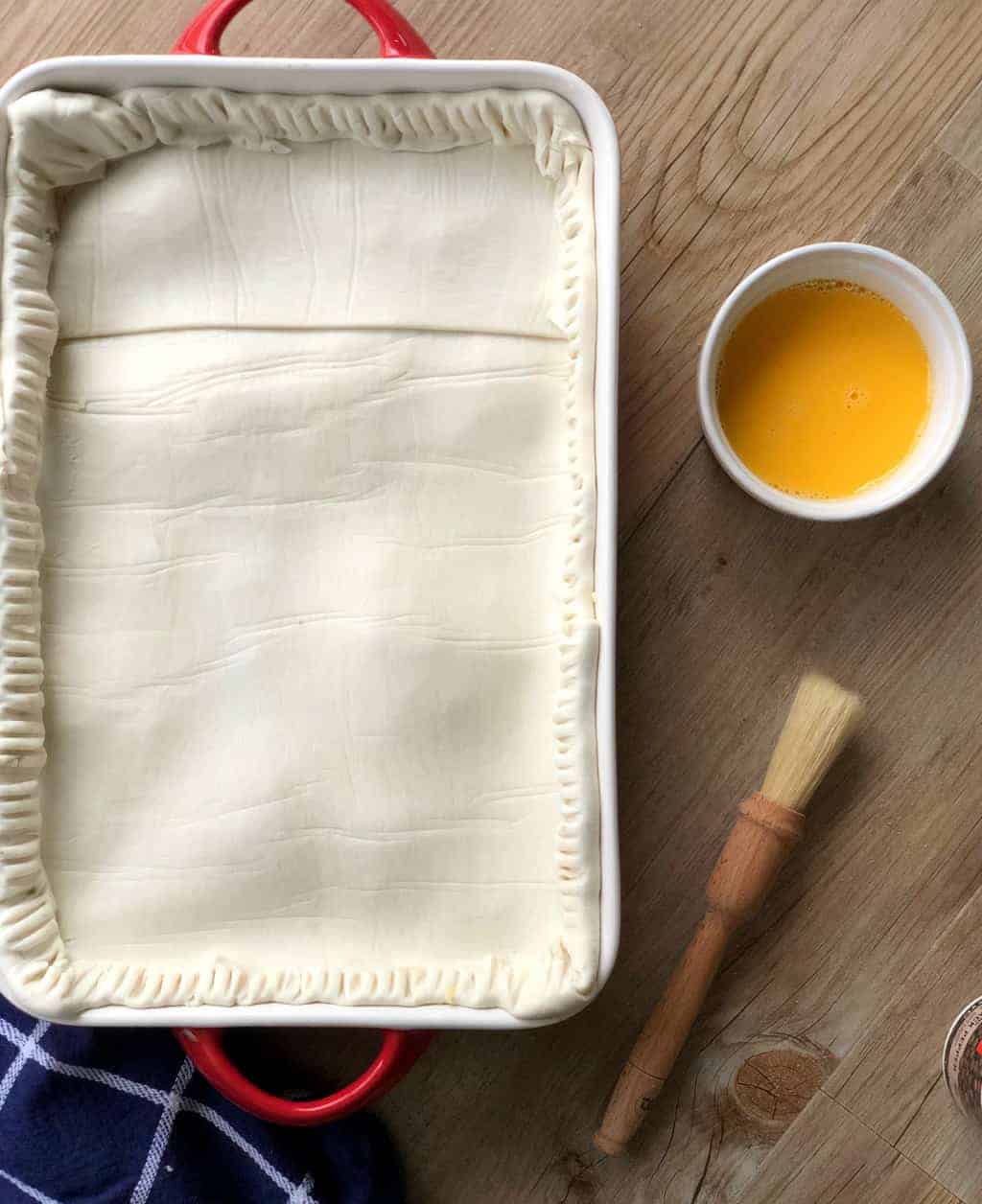 I use pre made frozen pastry sheets for this, you can of course make your own but the pre made puff pastry is perfect here, one six pack makes two pies. Then for my bacon and egg pie, I add a little grated cheese, some bacon, eggs then a little more bacon! You can pierce your eggs or keep them whole. I also try and cut away much of the bacon fat as it is not as nice to eat in a pie.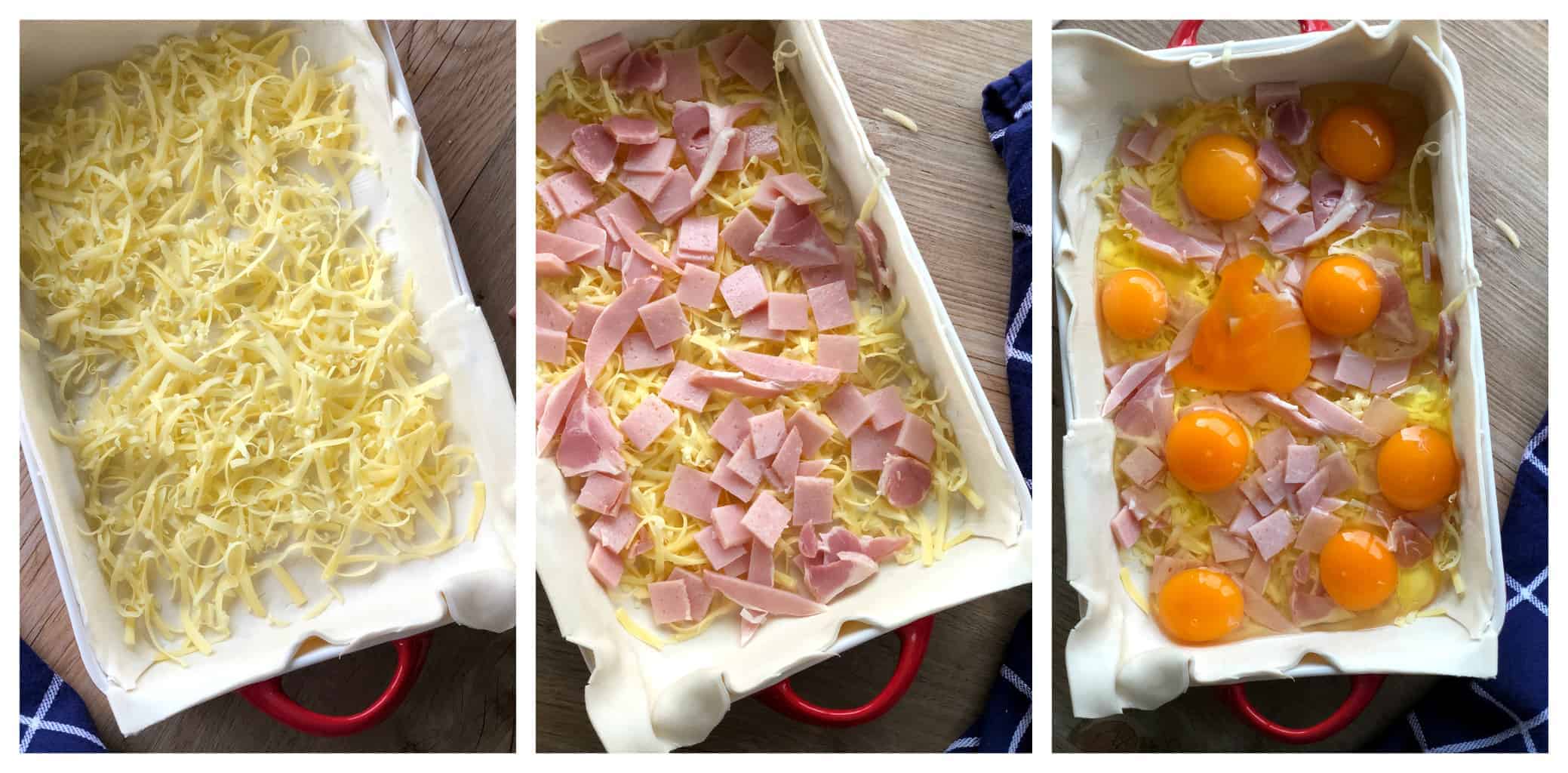 Some of the suggestions I received are as below, this is apart from those who are purists and just want Bacon and Egg!
Tomatoes, onion and chives,
Peas,
Spinach, corn kernels, capsicum, onion and cheese
Potato topping
Whipped eggs instead of whole
Cream Cheese dotted over eggs
herbs
garlic and onion
Onions, potato with whole eggs and beaten eggs
Sausage and Capsicum, or sausage meat
Chutney or Relish
Mushrooms
Mixed vege and fried onion
Eggs beaten with cream and sauteed onions
So as you can see there are so many variations, all of them delicious.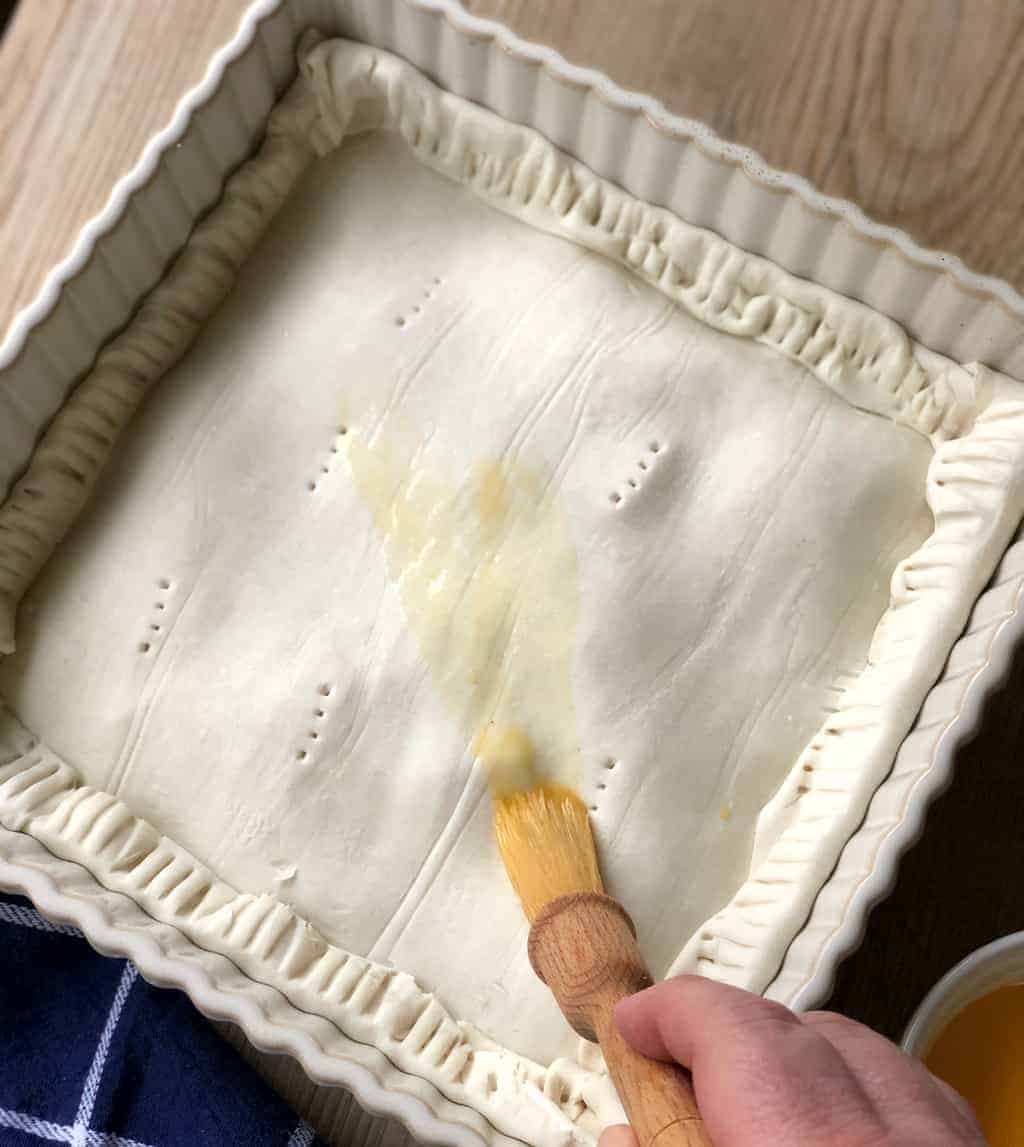 Once you have assembled the toppings inside the pie, place over the sheet of pastry for the top, fold over the sides and press between your fingers or using a fork to create an edge and then brush with an egg wash to give the lovely golden colour. Pop some fork holes in the top of your pastry, then bake until golden brown and cooked through.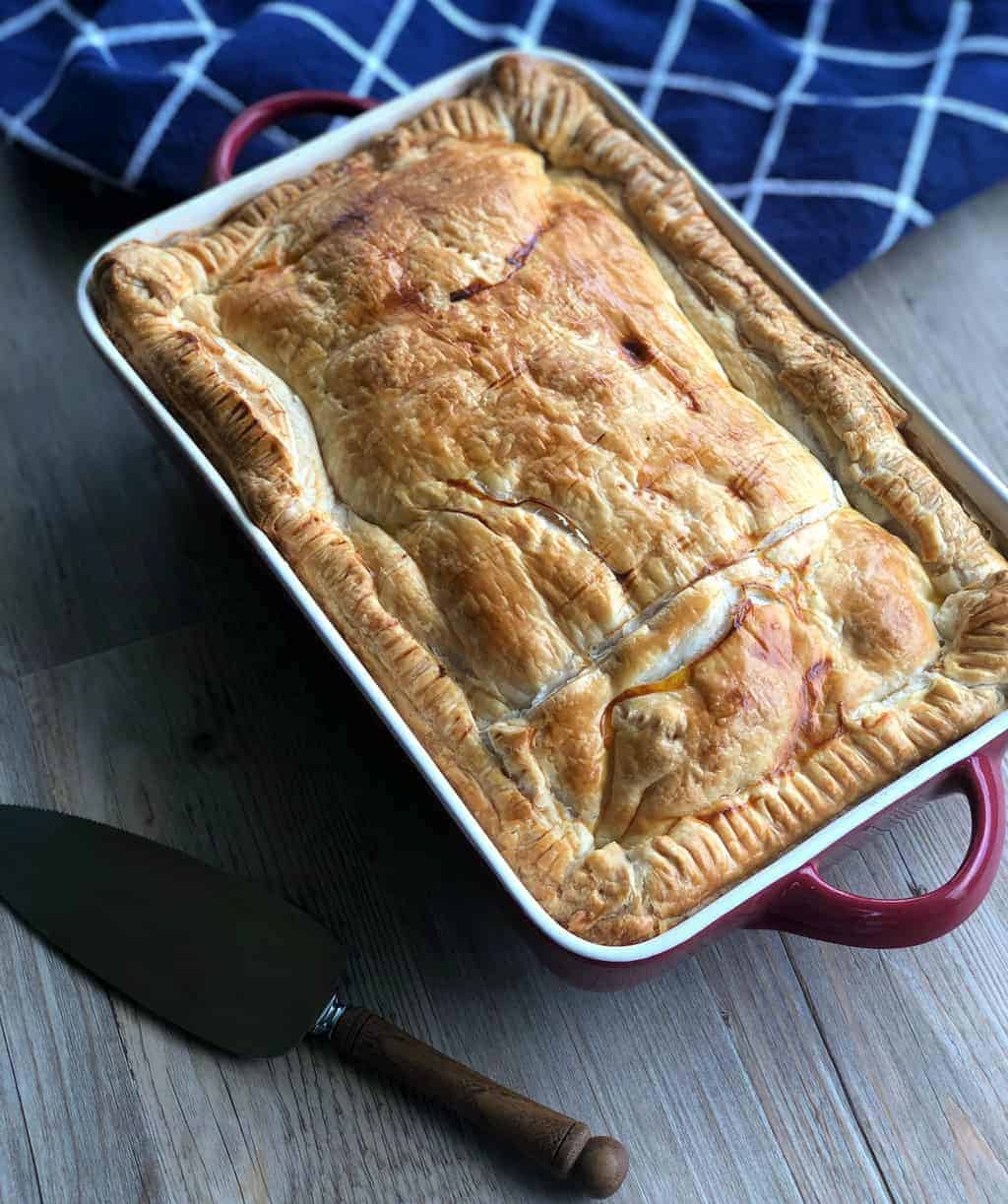 This pie is lovely served warm or cold. Keep it refrigerated until you are ready to reheat or serve as is.
Onto the recipe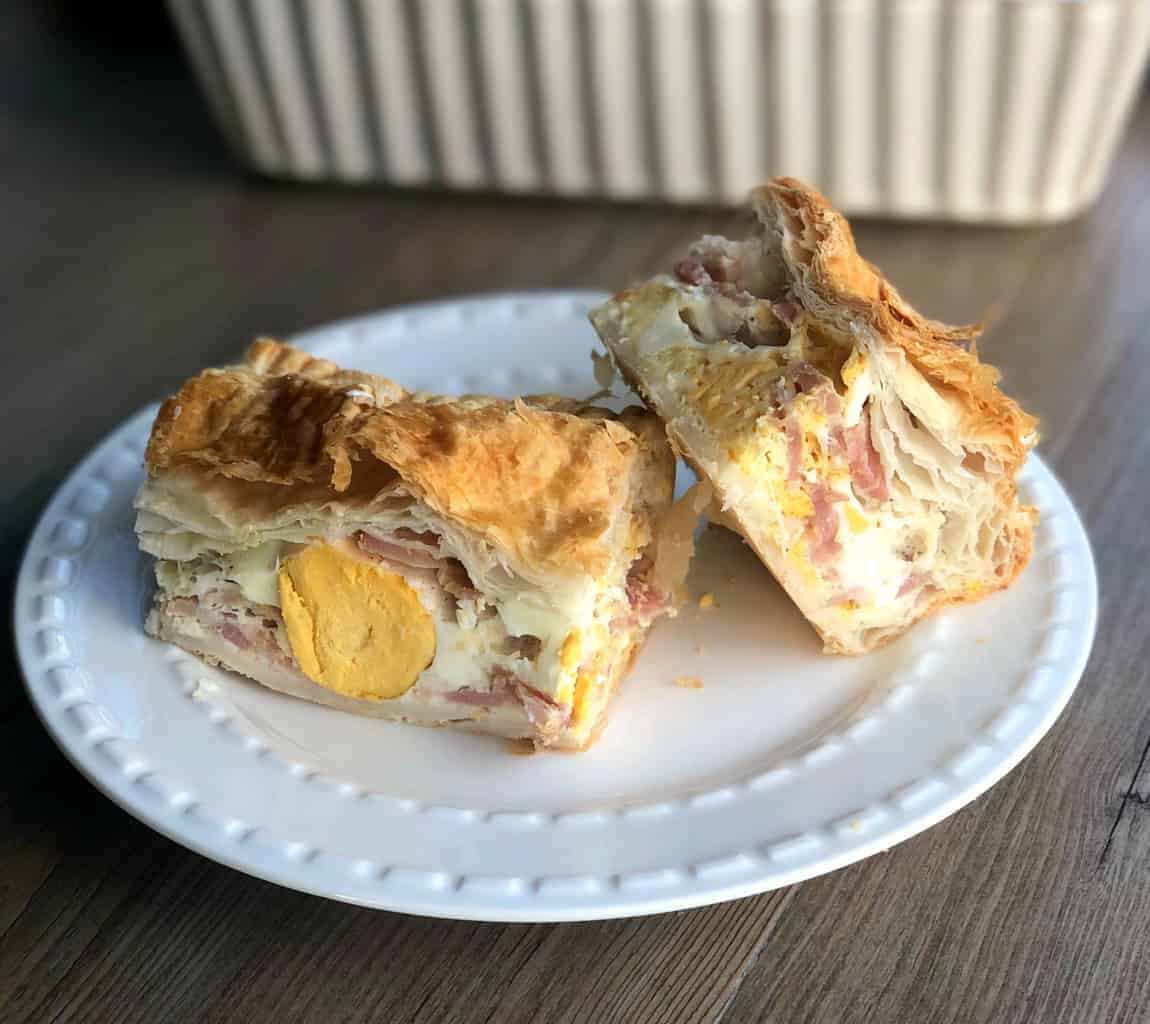 I hope you enjoy this simple recipe, a firm family favourite and perfect for family dinners served with a salad and tomato sauce or cold at a picnic,
Thank you so much for stopping by to check out my latest recipes on my blog. If you are not already be sure to follow me on Facebook or Instagram for more deliciousness, and you can register your email in the subscription box below to receive all my recipes as I publish them.
If you wish to make some pastry from scratch and enjoy pies for dinner, check out this delicious Quiche Lorraine, the perfect buttery crust with a creamy egg filling.