I am a firm believer that you can never have to many easy recipes at your fingertips! Which is why I created this blog. To share recipes that I enjoy making so that you need never worry about where to go to find great recipes like this No Bake Chocolate Slice!
In fact while you are reading this notice the search function just to the upper right of this paragraph, pop in your favourite ingredient, whether it is chocolate or lemon, cornflakes or coconut and see what comes up! So with that in mind I have been wanting to share this easy no bake chocolate slice for a while. When its a matter of crushing some biscuits, melting some chocolate and mixing a few other ingredients together I am pretty sure we can all cope with that!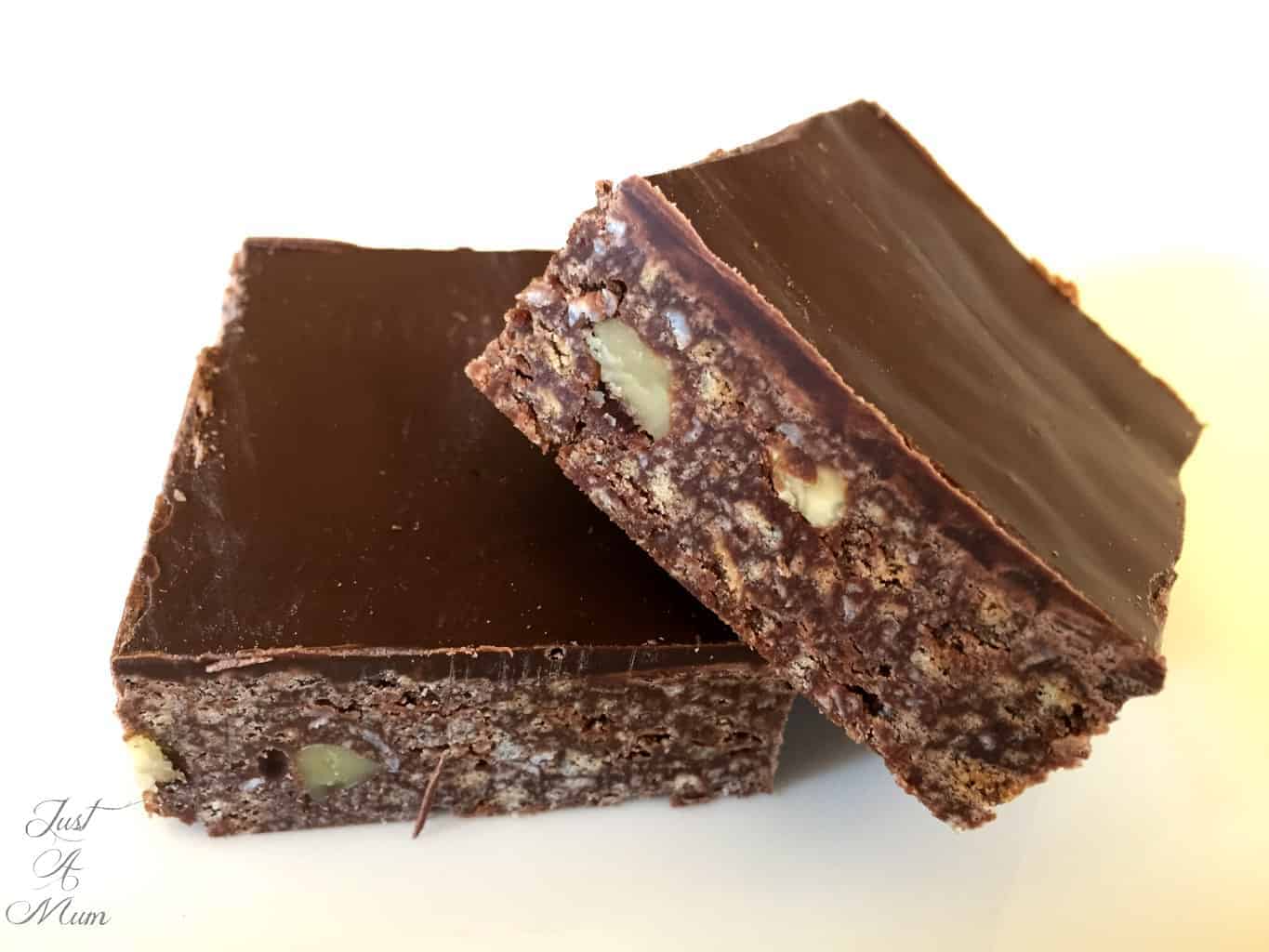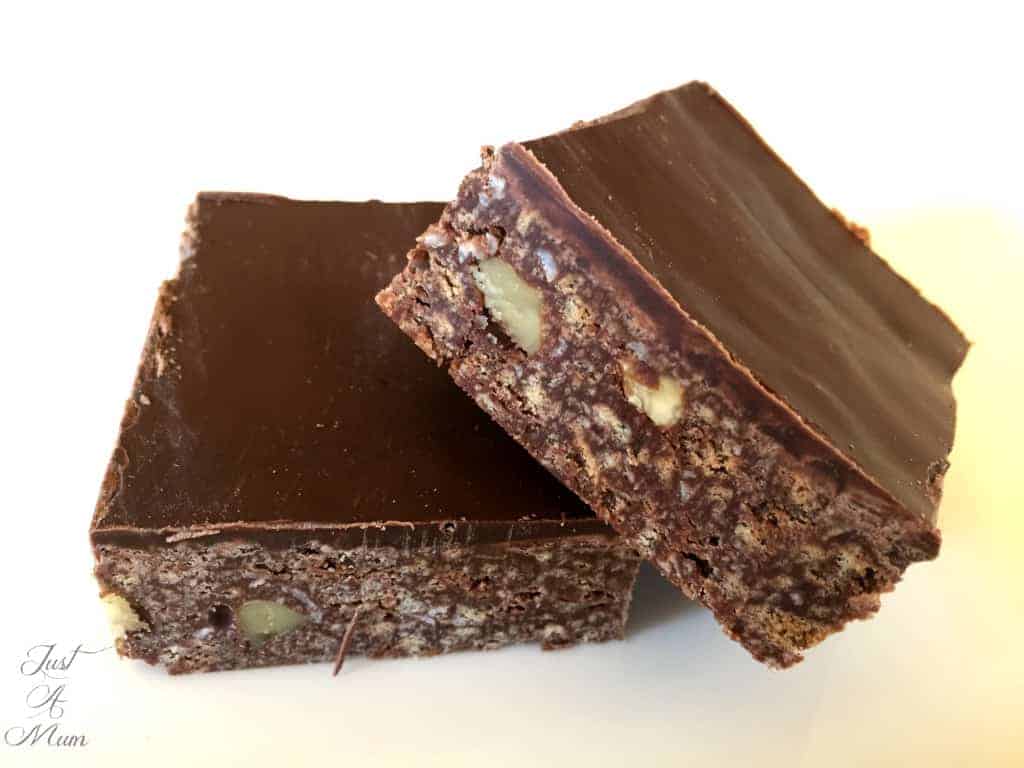 There are so many variations around, all called different things, biscuit slice, hedgehog slice etc so I just went with the worlds most simple recipe name here, my inspiration brain cell appears to have gone on holiday today, as I have always just called it Chocolate Slice.
I have used simple dark chocolate cooking drops for this recipe, but if you want it to really stand out in flavour I would recommend using your favourite block of dark chocolate! It does taste nice with just drops but it would taste AMAZING with a gorgeous flavourful block of chocolate. So I will leave that up to you.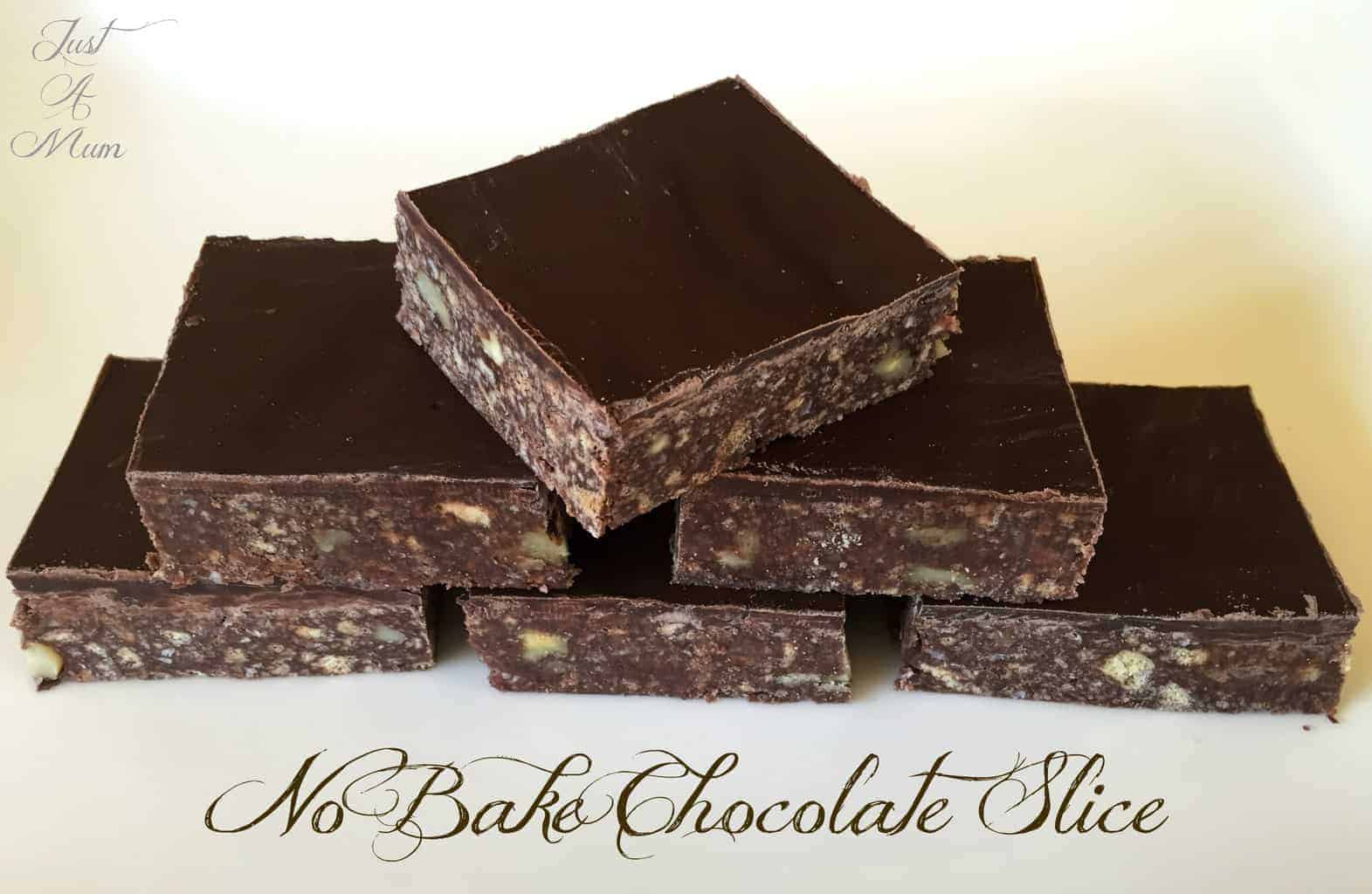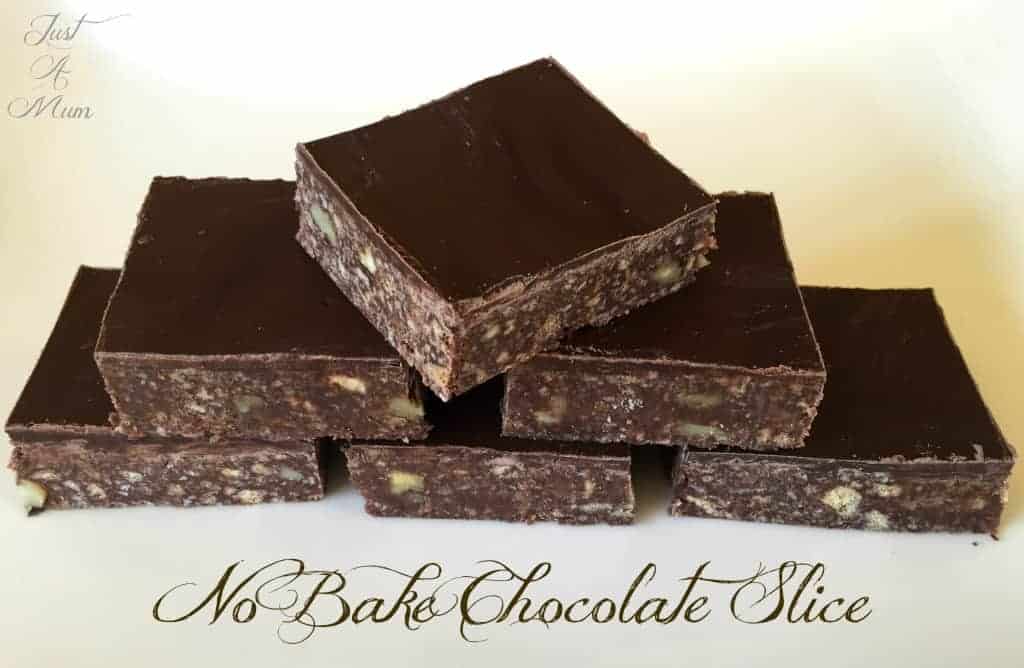 There are a few little steps to creating this slice, crushing the biscuits and two lots of melting, but they are all quick and simple using basic household ingredients so in no time you can have a gorgeous easy slice to serve. I included walnuts, but consider jazzing it up with some diced dried apricots, cranberries, pistachios or even white chocolate drops! It is a super versatile slice so feel free to play around with it and let me know your tasty combinations.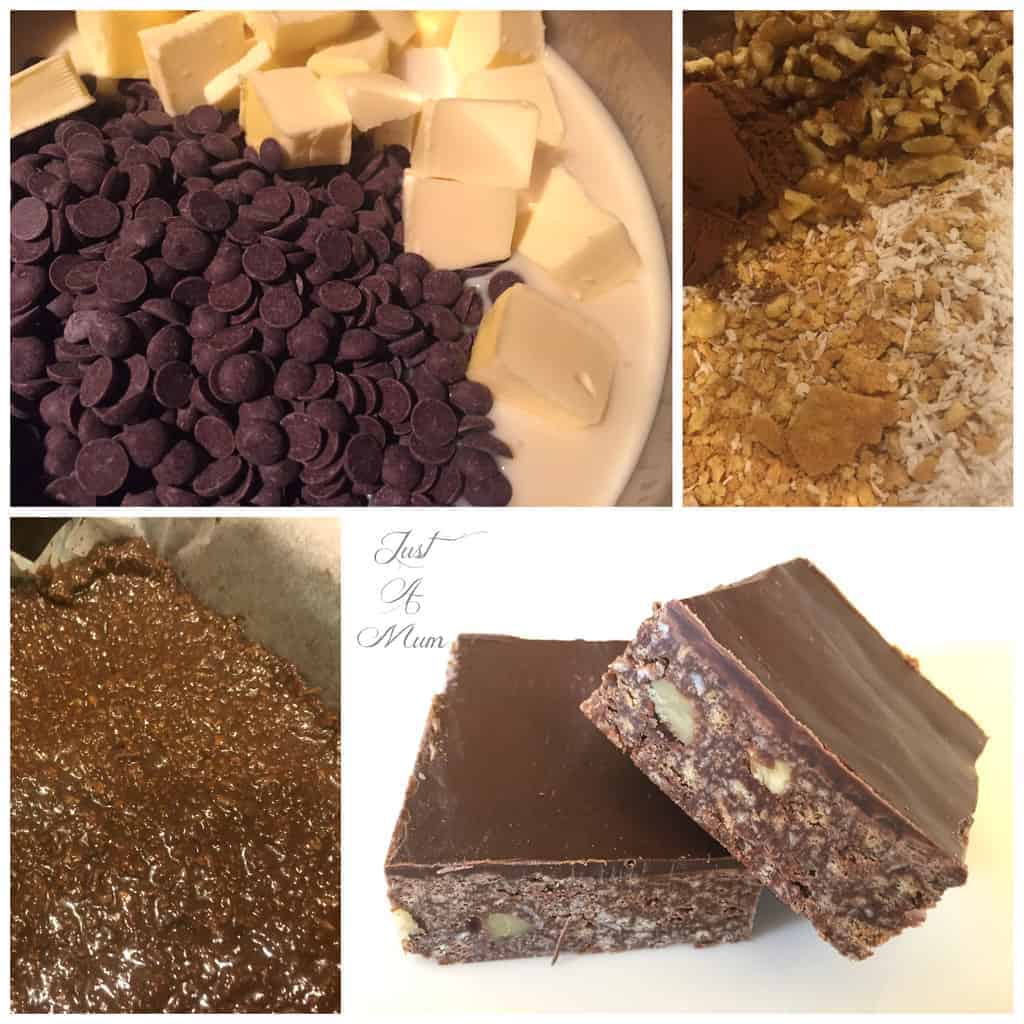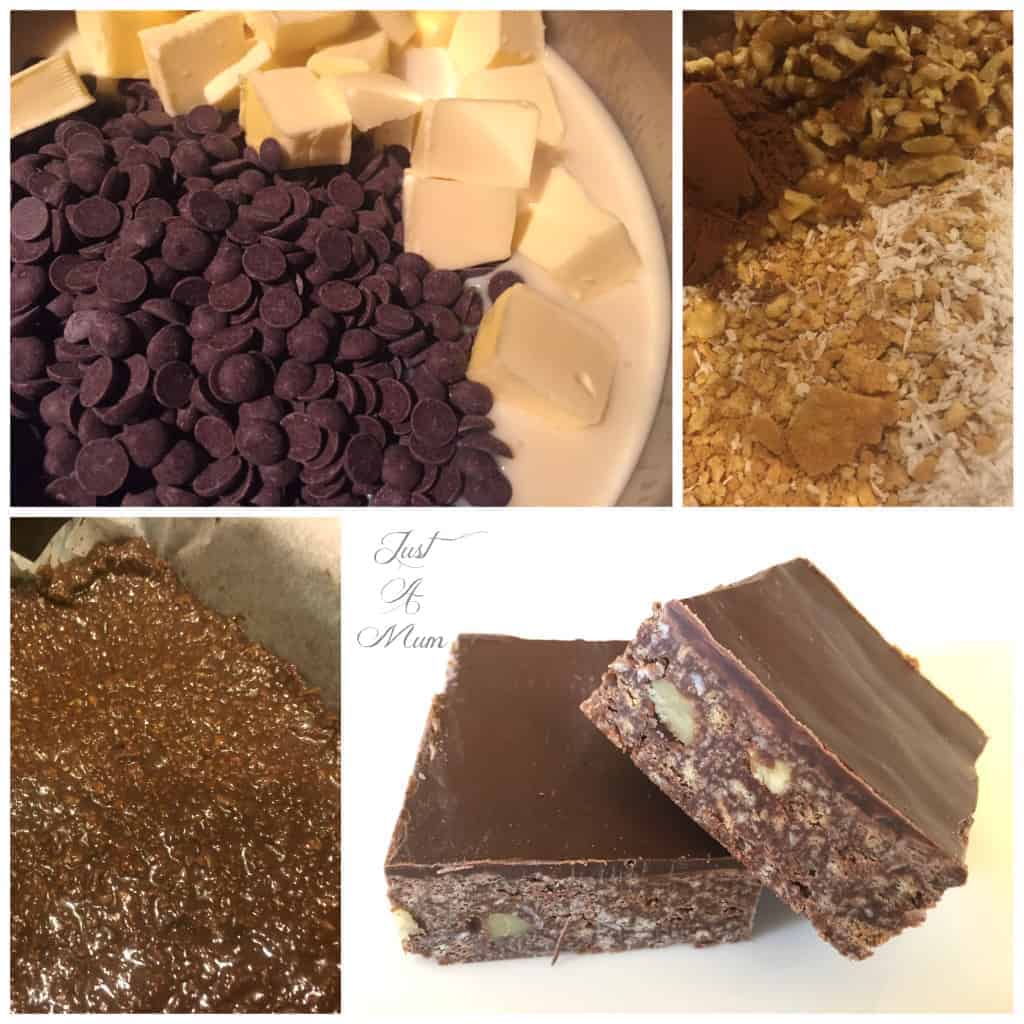 Pin it! No Bake Chocolate Slice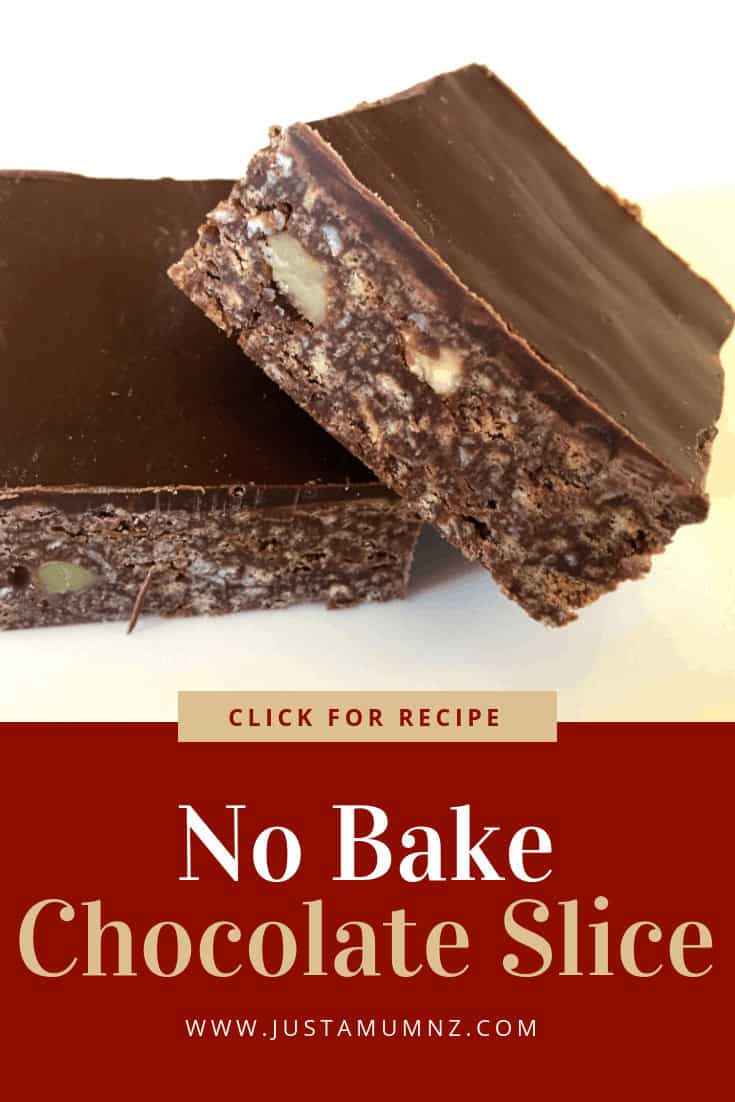 Read on for the recipe…….
And there you have it! One handy no bake recipe to have on hand when you have not much time or patience for fancier stuff! And the best bit is you just know people will love it!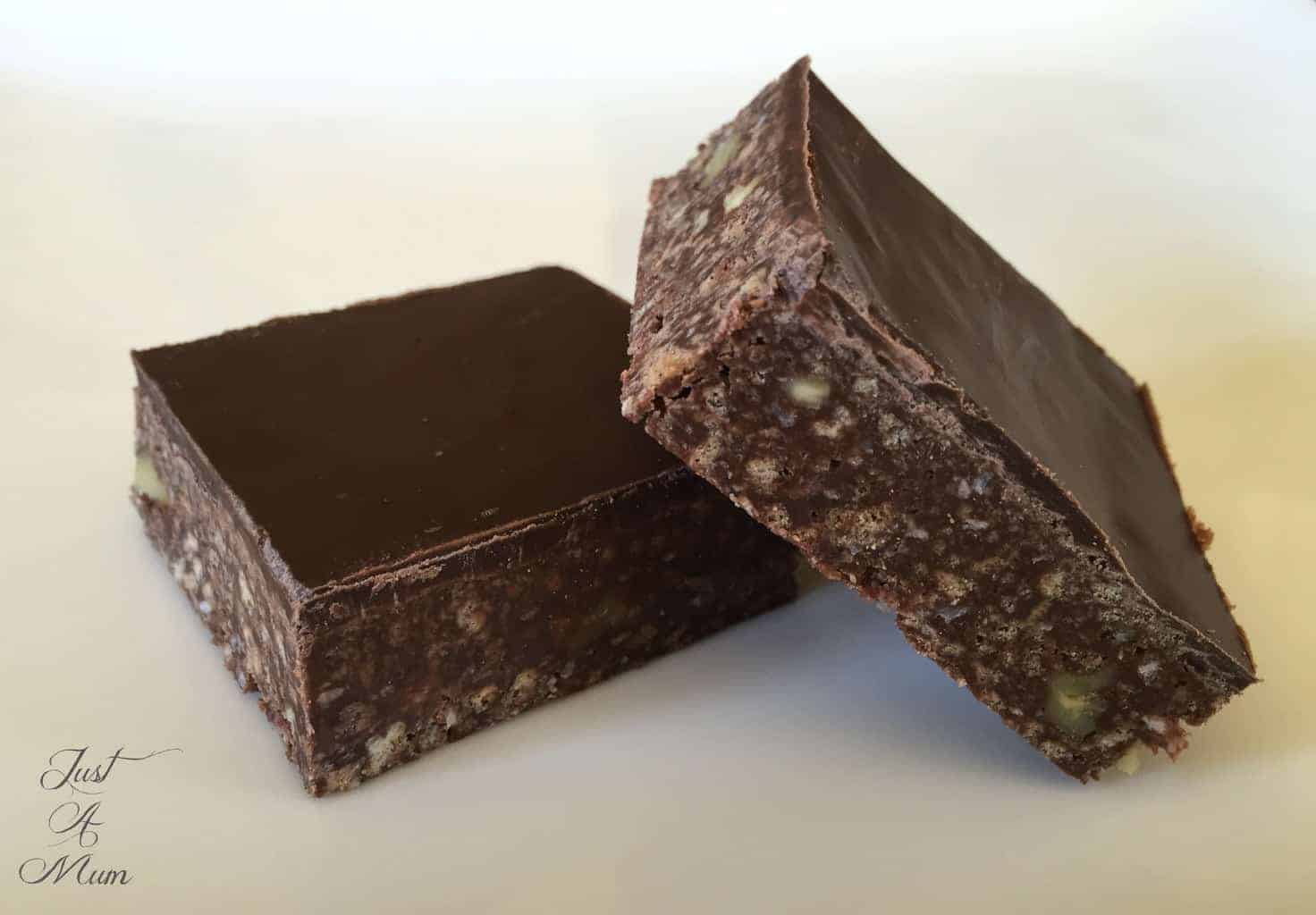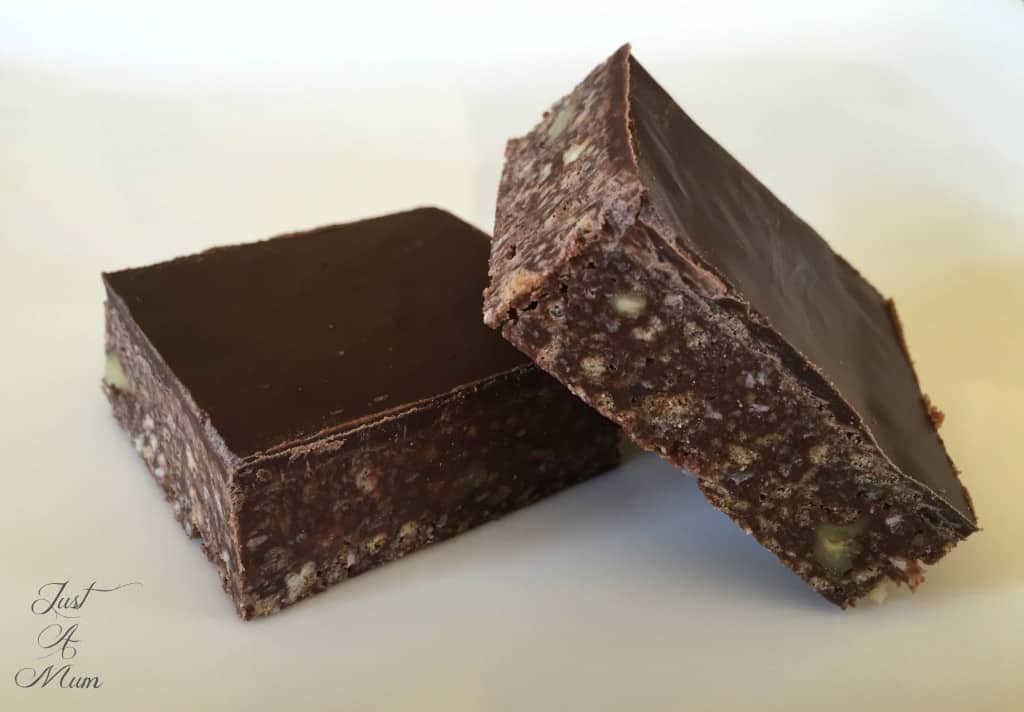 Thank you so much for stopping by to view this recipe, please do check me out on Facebook and also feel free to add your email address to the side panel where it says Subscribe Here so that you can receive my recipes as I post them 🙂
Happy Baking!
Anna 🙂