How good does this look, seriously, did the photo entice you to pop in and have a nosy? Absolutely delicious Salted Caramel Chocolate Brownie.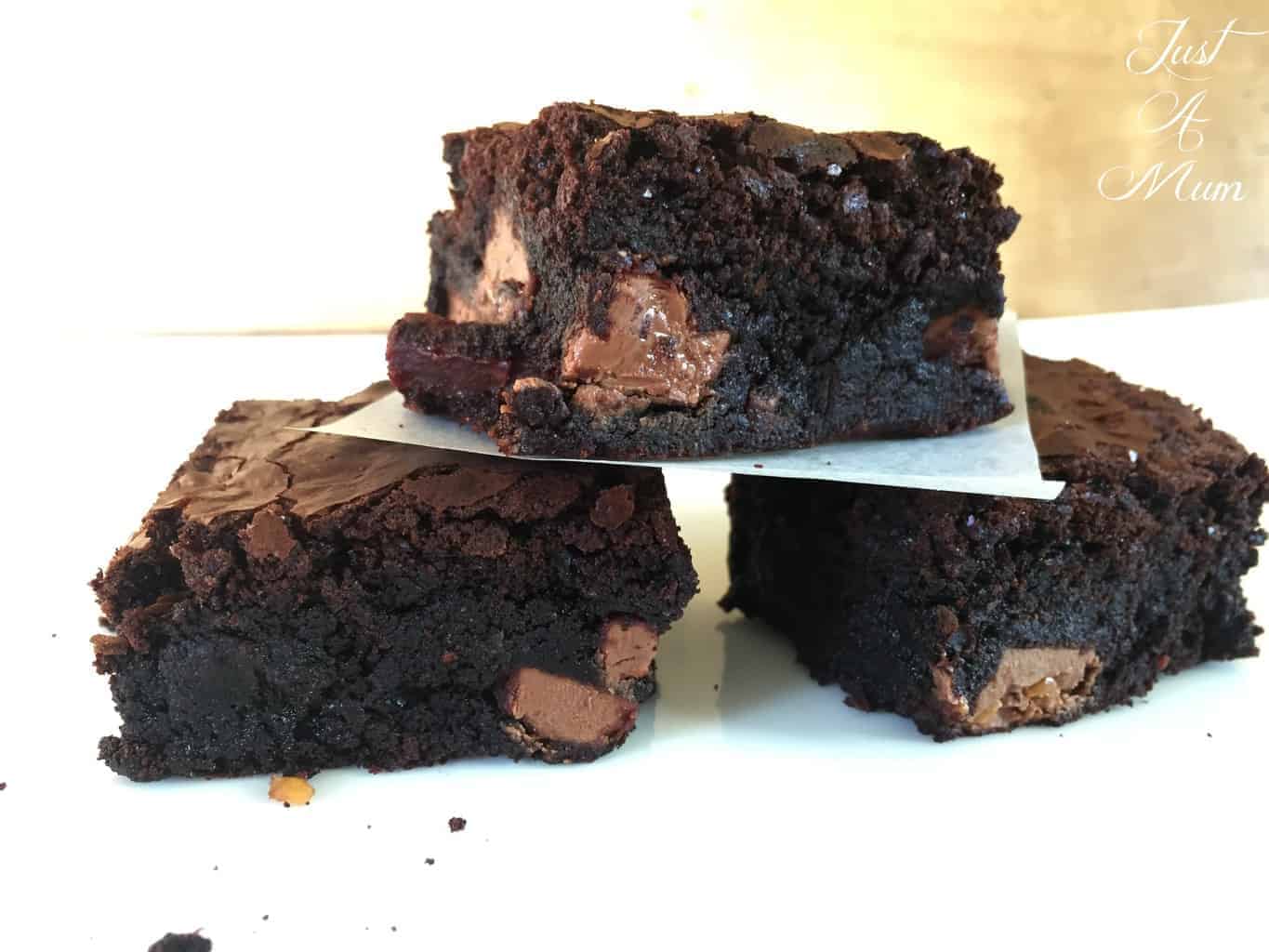 If you could have aroma added photos you would be in heaven, today the house was filled with a gorgeous chocolaty smell that means the cook is in residence!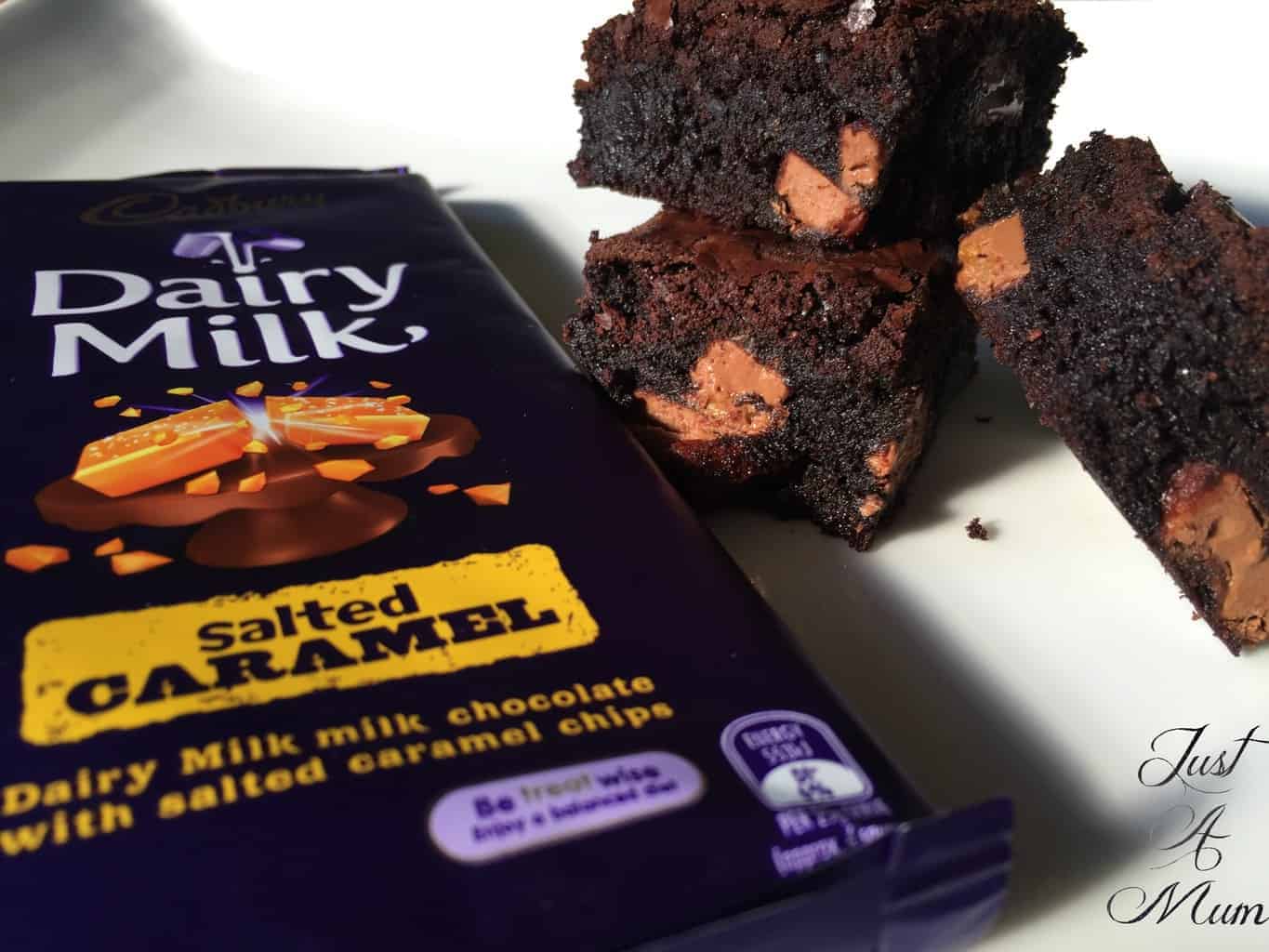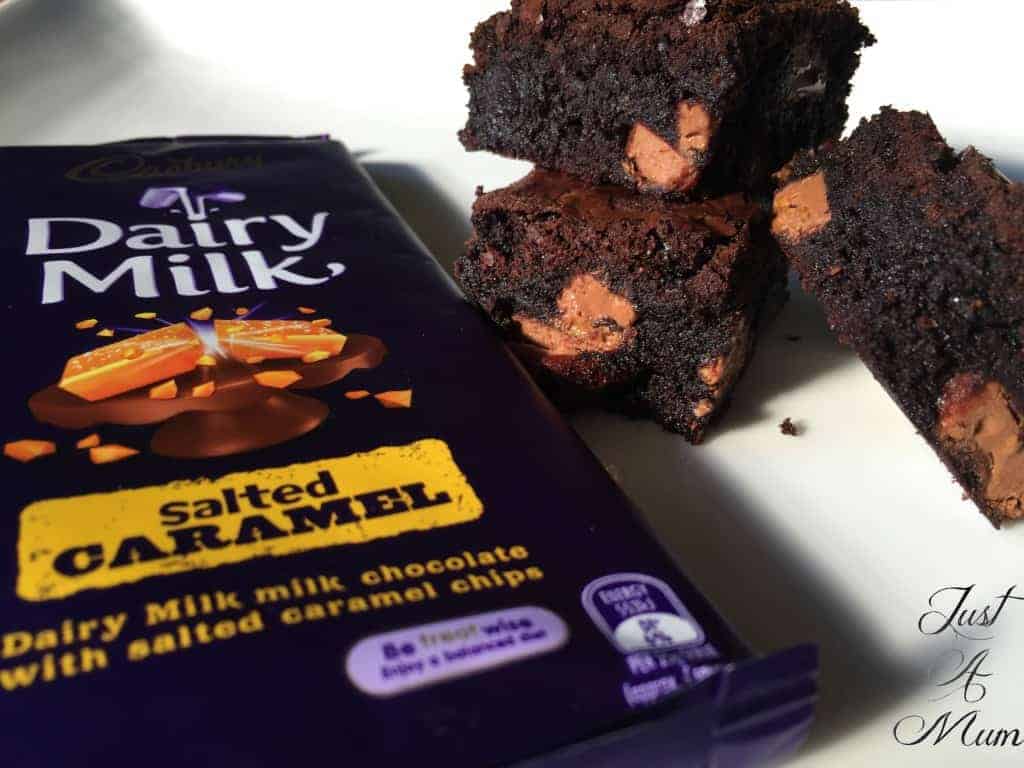 There is something absolutely satisfying in knowing you have a go to recipe that is never fail, impresses every time and is quick and easy to make. For me it is this Chocolate Brownie recipe, made all in one pot so you cannot go wrong (well that is not entirely true….. I once, while mutli-tasking at parenting, on the phone with my parents and cooking dinner added too much flour and not enough cocoa and got……well something quite different!).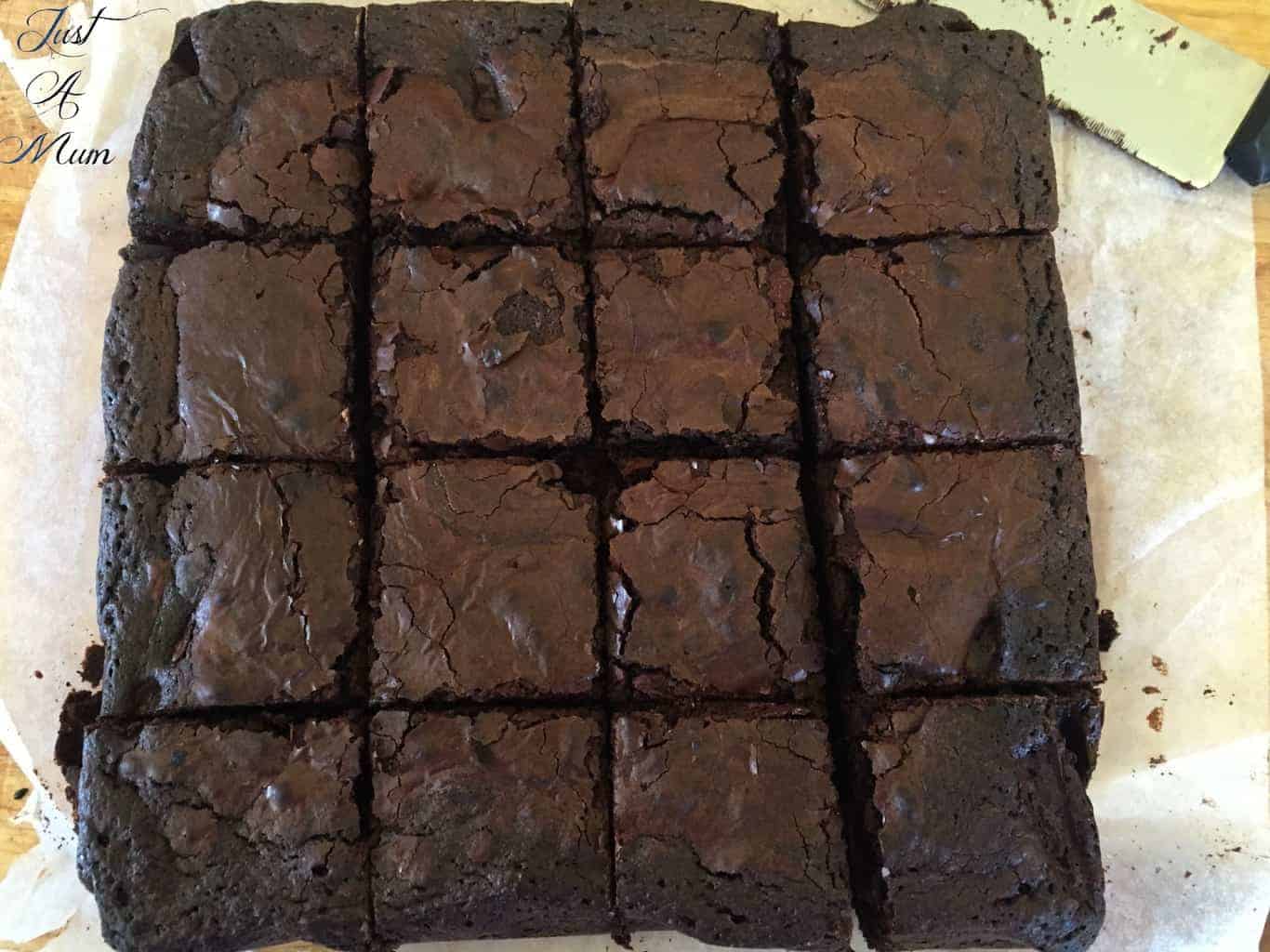 It is though an effortless recipe to adapt and with that in mind when I tasted Cadburys latest flavour Salted Caramel I could not resist adding it to this recipe and I was delighted with the results. The rich dark flavour of the brownie was absolutely lifted with the addition of the creamy chocolate and the unexpected crunch and flavour of the salted caramel pieces. I am now so keen to try more recipes to see what more I can come up with to showcase this chocolate, it was a perfect balance of salty and sweet – and oh so so rich in this brownie!
So if you are after pure decadence then this is your recipe, a full hit of flavour, texture and richness that will please the most experienced chocolate lover.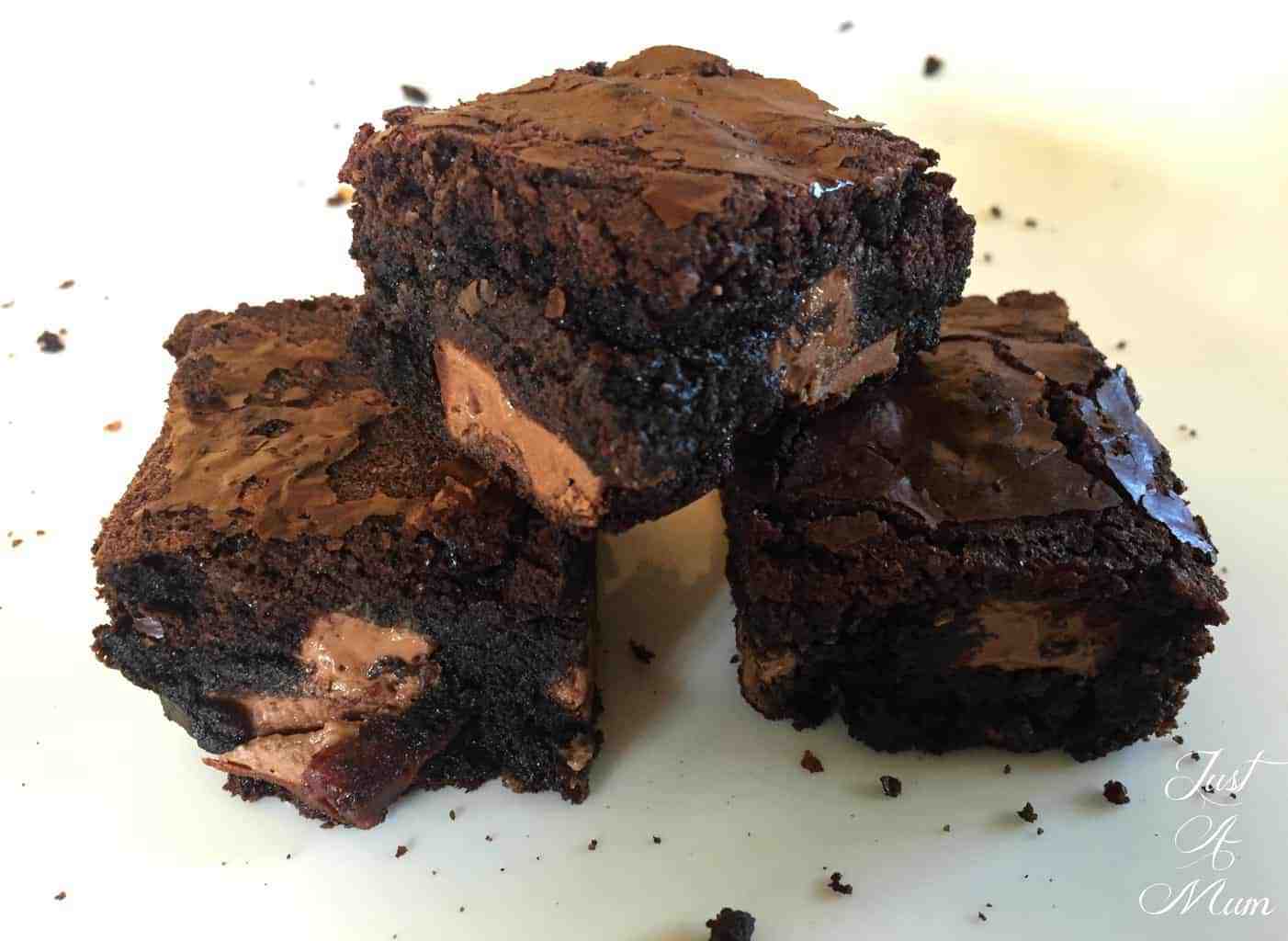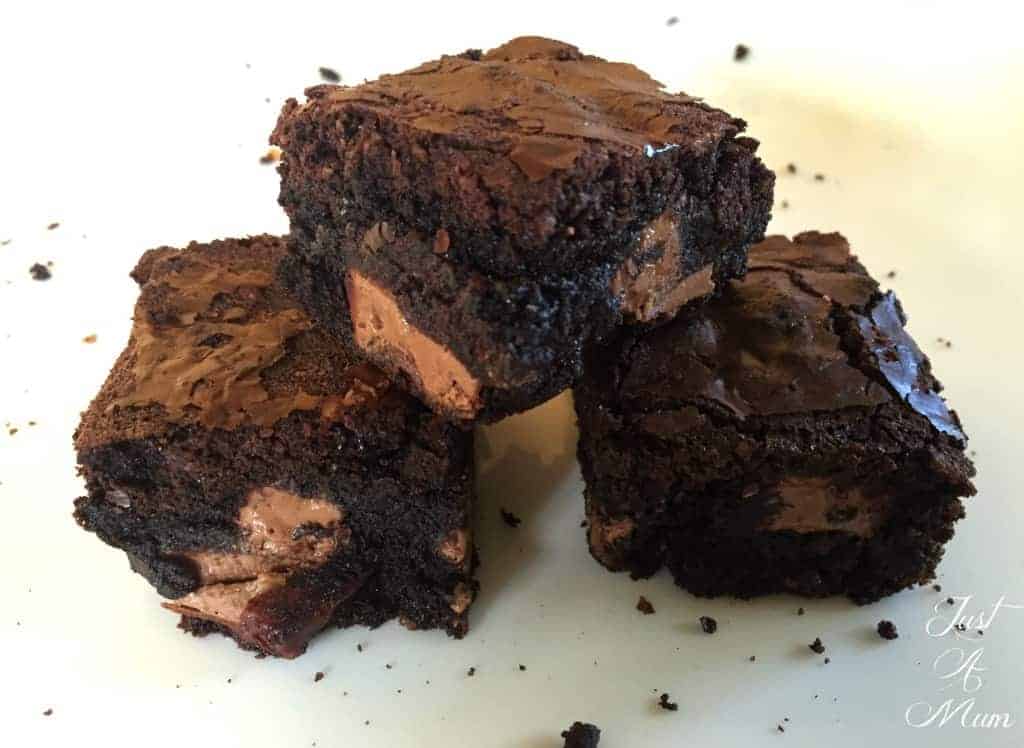 To ensure a perfect brownie there are a few tricks! Follow the recipe and steps exactly – I beat mine by hand but feel free to use your food mixer if your whisk and elbow not up to scratch! Ensure the eggs are well beaten in each time before adding the next, and be mindful that cocoa will puff up and cover you and your kitchen if you set the food mixer to high!!
The proof of a great brownie is in the cooking – testing is vital – too soon and you will have chocolate sludge, too long and it will be dry. The best thing is to set the timer for the earliest time – in this case 25 minutes – test with a knife (in the middle of the brownie) you want some moist crumbs but not wet brownie mixture – if the knife comes out dry and clean it may have been left a little long, but of course entirely edible!
Set aside to cool completely in the pan before removing as it is a soft slice you could have it collapse – using cooking paper important too to help you lift the brownie from the pan.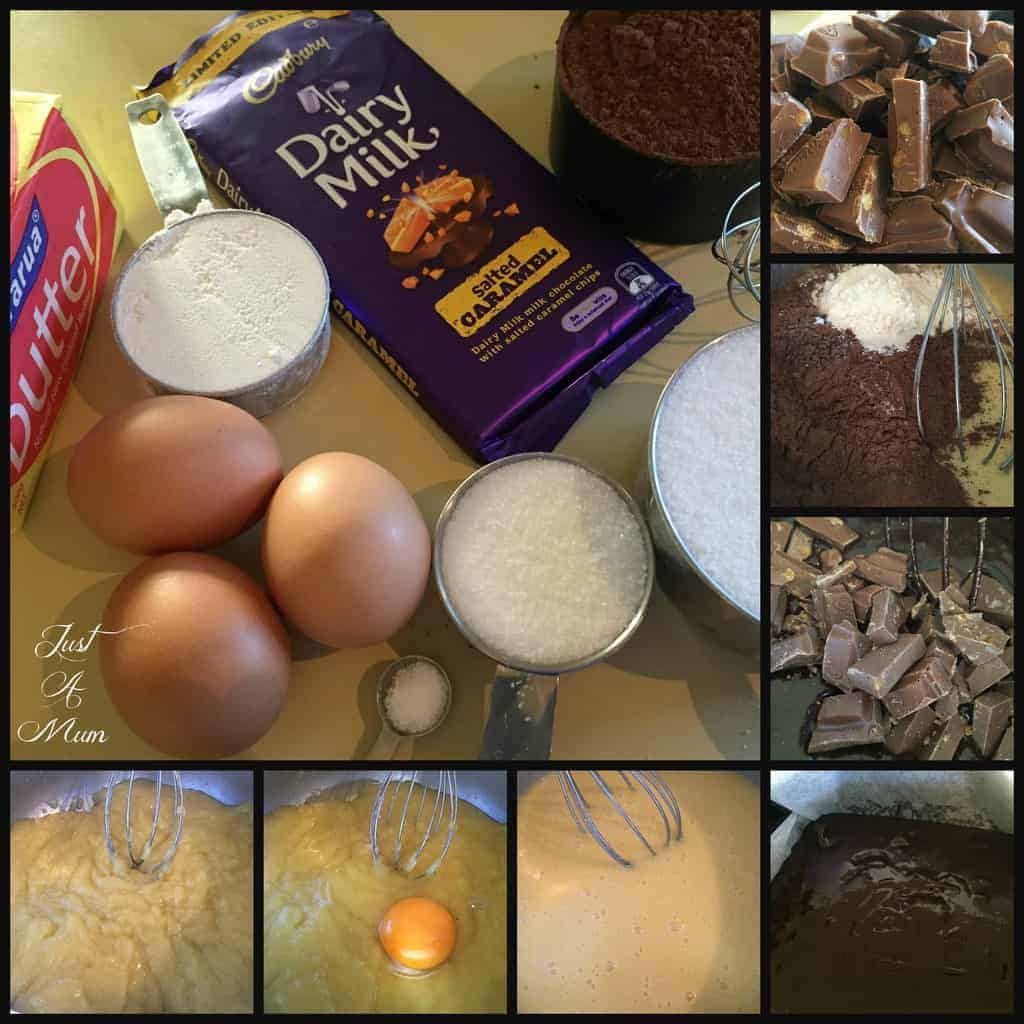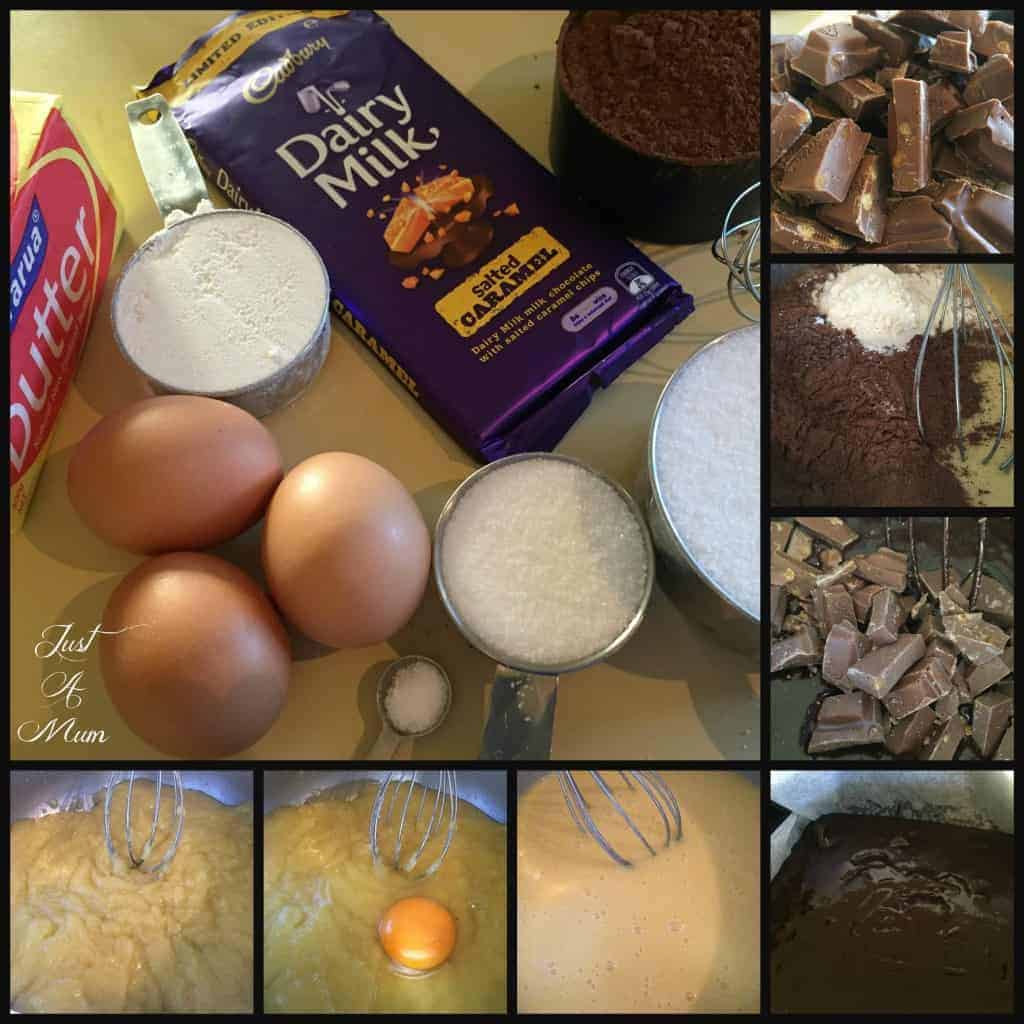 It really is quite simple and did I mention delicious?
Recipe below
I hope you enjoy this recipe as much as we did, the Salted Caramel Chocolate really did lift it to something quite delicious!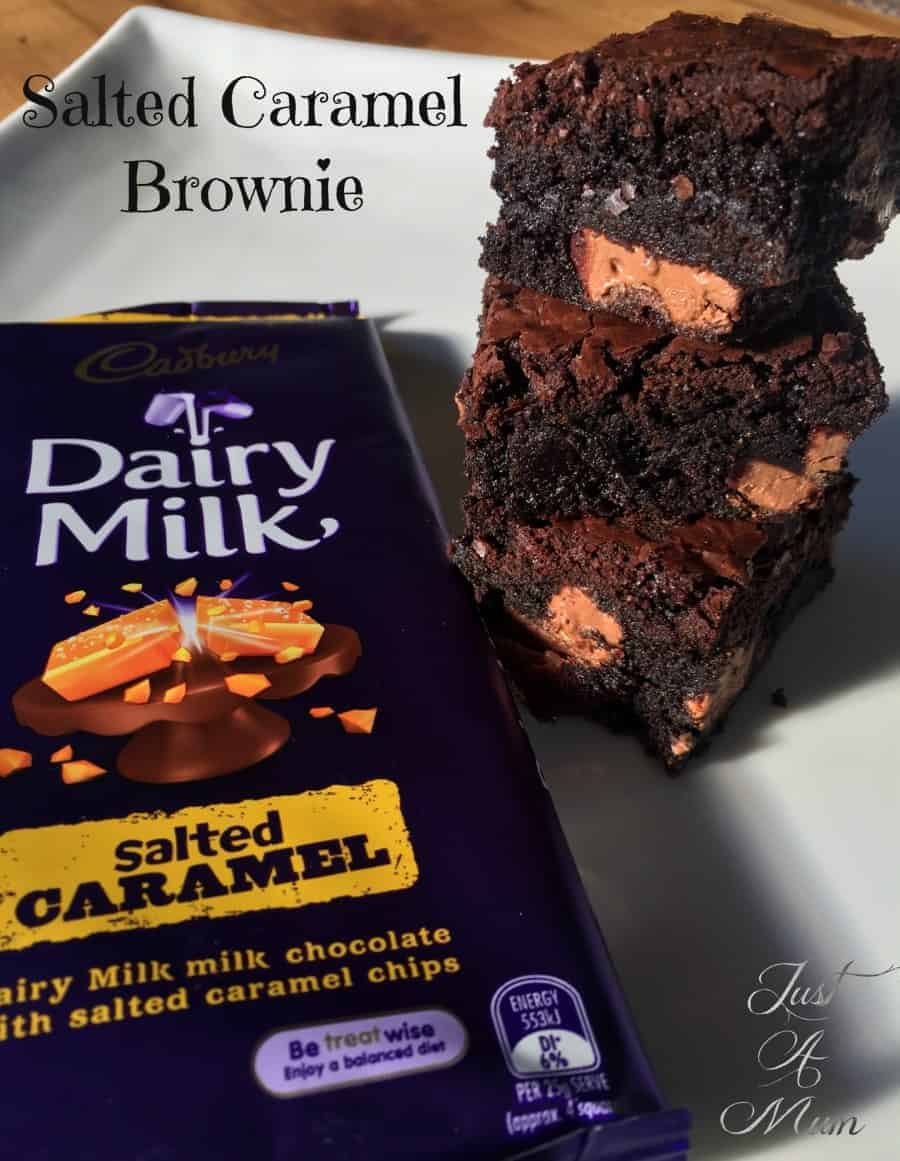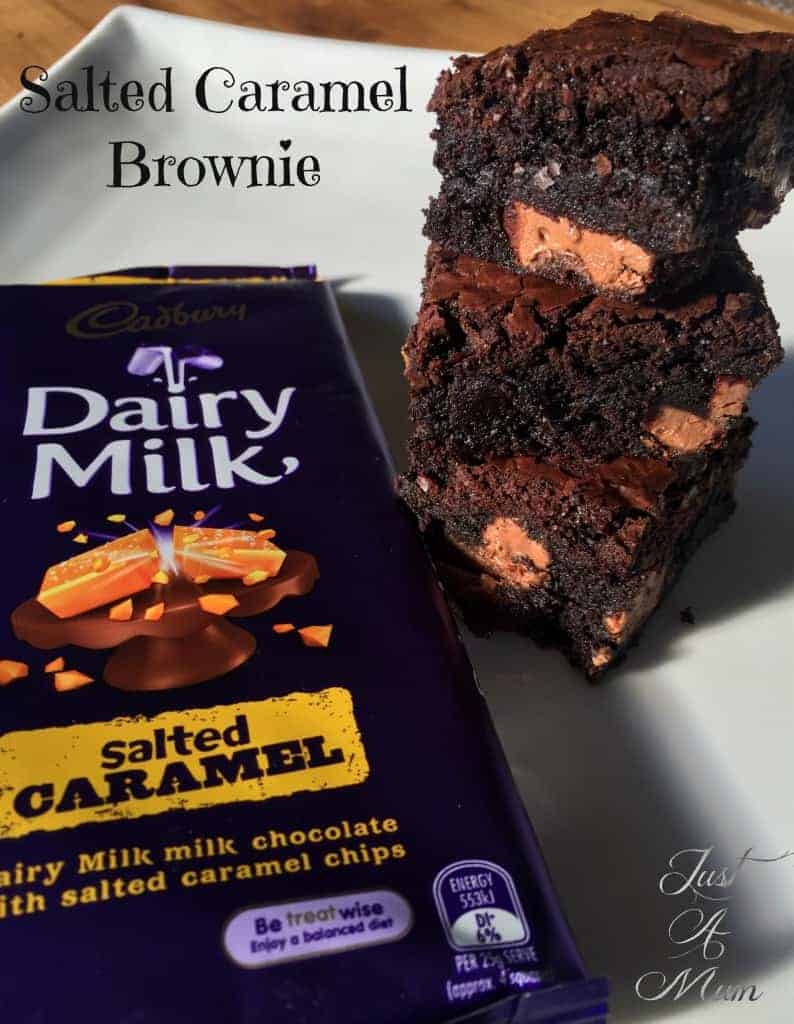 Thank you so much for stopping by to check out this new recipe, please do feel free to have a wander around my many other recipes by clicking the Sweet Recipes tab above. You can follow me on Facebook for lots of gorgeous recipes and of course follow this blog to receive my recipes as I post them by subscribing to the box above right.
Happy Baking!
Anna