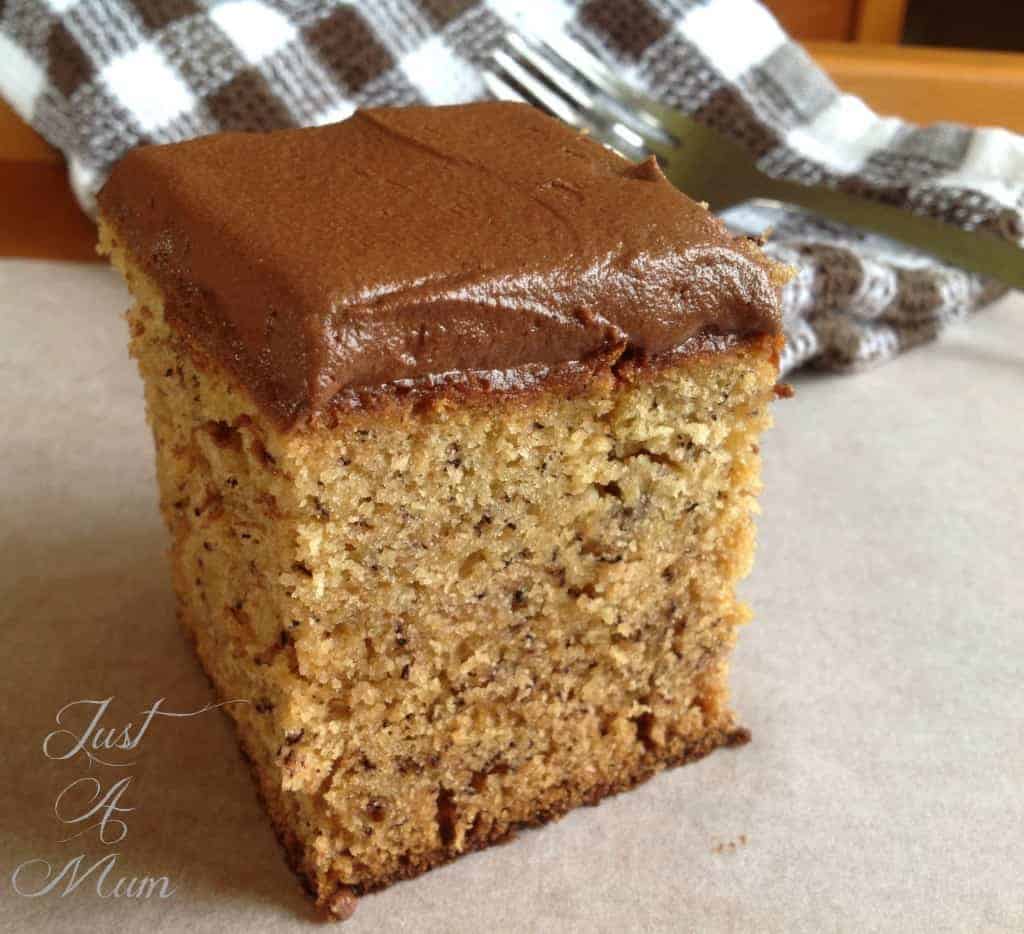 Every now and then I need to cater for large groups and when this is the case I love making cakes, the bigger the better! But the flavour has to be good and of course it has to use easy ingredients otherwise it will not get made in our house. So this recipe perfectly marries all of those things together!
I have other Banana cake recipes on this blog but today wanted one that was super simple to share with you and this one hits the spot!
While you are here you may wish to check out my Grandma's Banana Cake & Also my "You Just Have to Make it" Banana Cake which is fabulous, moist and a little bit crazy!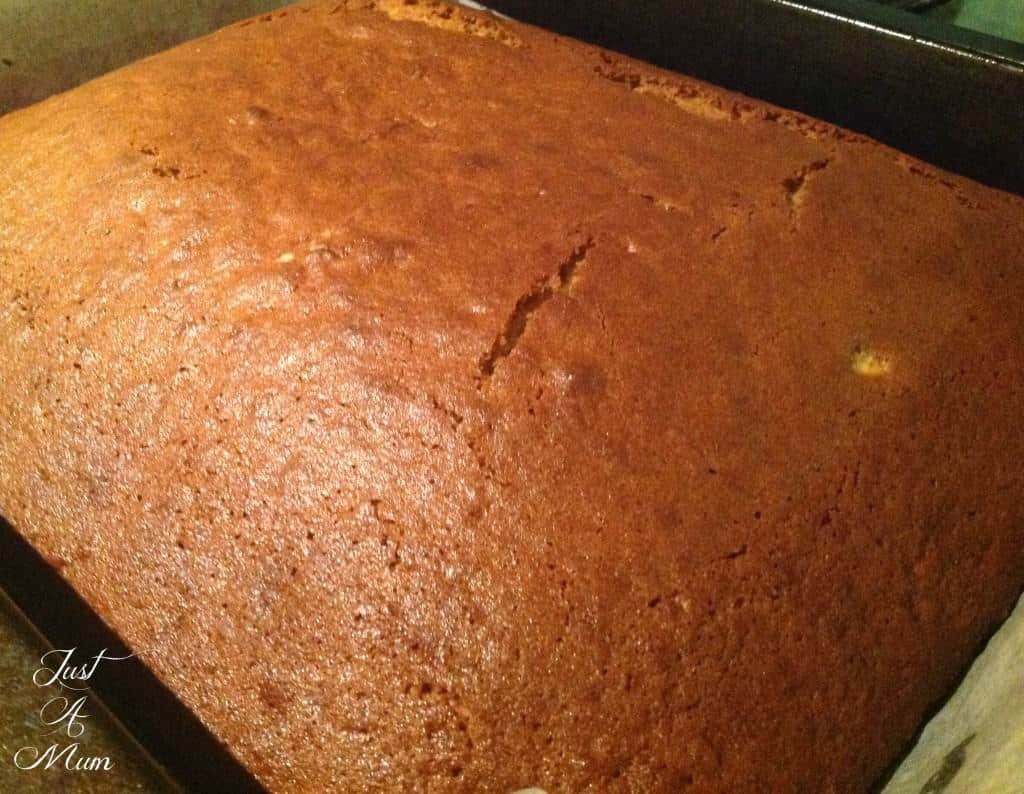 I made todays cake in a large roasting dish – approx. 25cm by 30cm so you can do this or make two small cakes, or even use it for a muffin base! When baking a large cake you can risk having the cake a little drier than you might like at the edges, so be sure to check early and often to ensure you bake it only until a skewer or knife comes out clean and remove from the oven.
Then comes the icing, I asked on my Facebook page what icing I should chose for this cake and overwhelmingly the answer was CHOCOLATE!! By a country mile this was the most popular choice, but lemon, cream cheese icing, vanilla & even golden syrup icing were suggested so any of those would be lovely on here. See below for links to my various icing ideas as you can never have too many icing recipes at your fingertips! I have a basic chocolate icing, but today I made a more luxurious icing and it certainly worked well with this cake.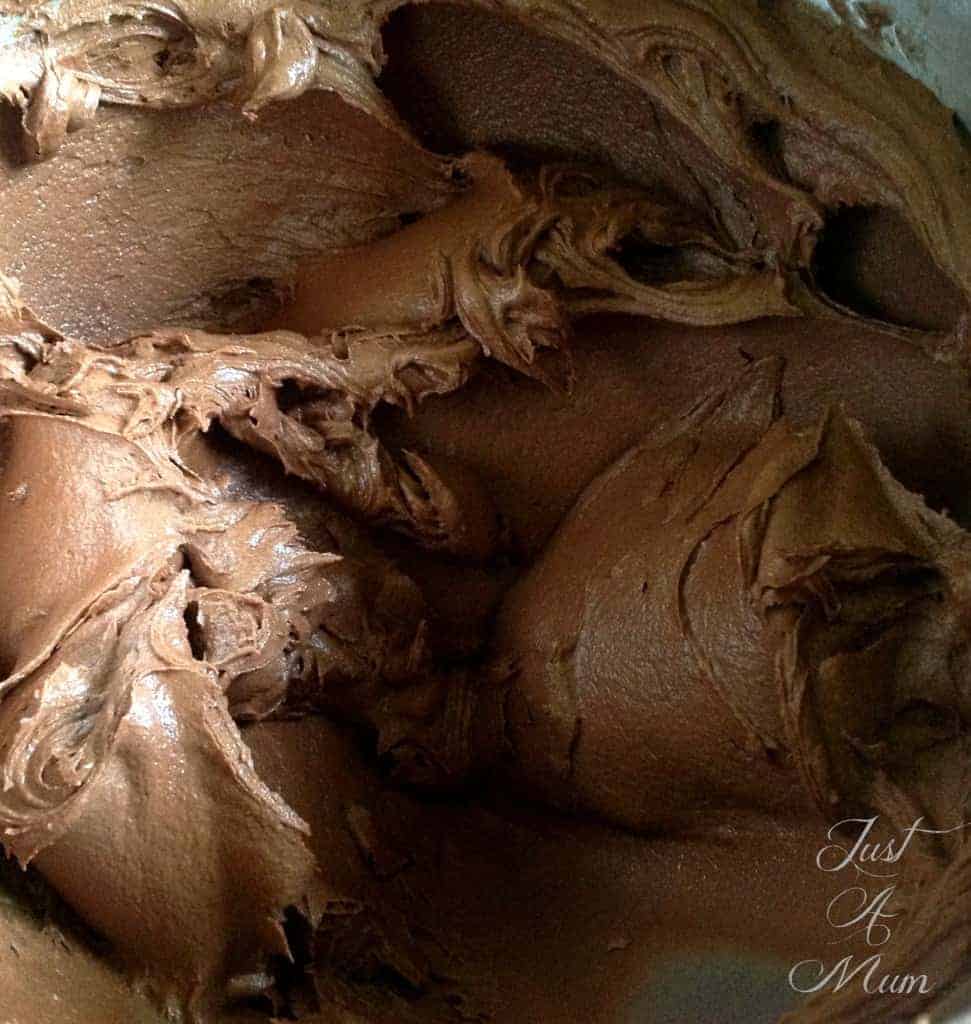 As with most recipes needing bananas the riper the better! So the perfect banana is the one left in your bowl too long and has gone soft on the inside and brown on the outside. Often I chuck these in the freezer until the next time I need them. This recipe calls for 4 large over-ripe bananas so plan ahead – or like me make it on a week the kids decide they don't want bananas for afternoon tea!
So without further ado – here is the recipe…..
Big Banana Cake
Ingredients
300g Butter - Melted
2 Cups Sugar
4 Eggs
2 Cups Overripe Mashed Bananas (approx. 4 bananas)
4 Cups Flour
2 teaspoons Baking Powder
2 teaspoons Baking Soda
6 Tablespoons Milk
~~Chocolate Icing~~
100 grams butter
3 Cups Icing Sugar
⅔rds Cup Cocoa Powder
1 teaspoon Vanilla
6-8 Tablespoons Milk - add slowly until desired consistency - may need more so test as you go
Method
Preheat Oven to 180C
Grease & Line a Roasting Dish sized cake pan
Melt the butter and add to a large bowl - I used my food mixer
Add the sugar, eggs and mashed banana to the butter and mix until well combined
Add the flour and baking powder and mix again until just combined.
Heat the milk until hot and add the baking soda - it will double in size so use a mug for this
Pour this mixture into the main bowl and beat slowly to combine then increase your mixer to higher speed and combine for two minutes (or if by hand mix hard!!)
Pour into prepared dish and bake for 45-55 minutes - until a knife or skewer comes out clean at the centre.
Remove from oven and allow to cool before icing.
~~Chocolate Icing~~
Soften the butter and beat well in a medium bowl for 2-3 minutes (I used food mixer)
Add half the icing sugar, half the cocoa, all of the vanilla and slowly mix in and add half the milk until completely combined (*NOTE Slow so you don't end up in a cloud of icing sugar & cocoa!!)
Slowly add the second half of the icing sugar and cocoa and mix well, continue to beat adding the remaining milk until desired consistency is achieved. You will find you may need to add up to 13 tablespoons of milk depending on the weather and the products you use. This is fine, continue to add milk until you get a rich creamy icing full of chocolate flavour!
Generously spread over the cooled Banana Cake and serve!
This really is such a simple easy everyday recipe that is perfect for a large crowd or to make two cakes so you can freeze it for later.
The baking techniques are so easy, I used my food mixer but this can absolutely be made by hand.
As promised above here are the links to some of my other icing recipes – any of which would be lovely on this cake or any other you make soon!
* Cream Cheese Frosting – Two Varieties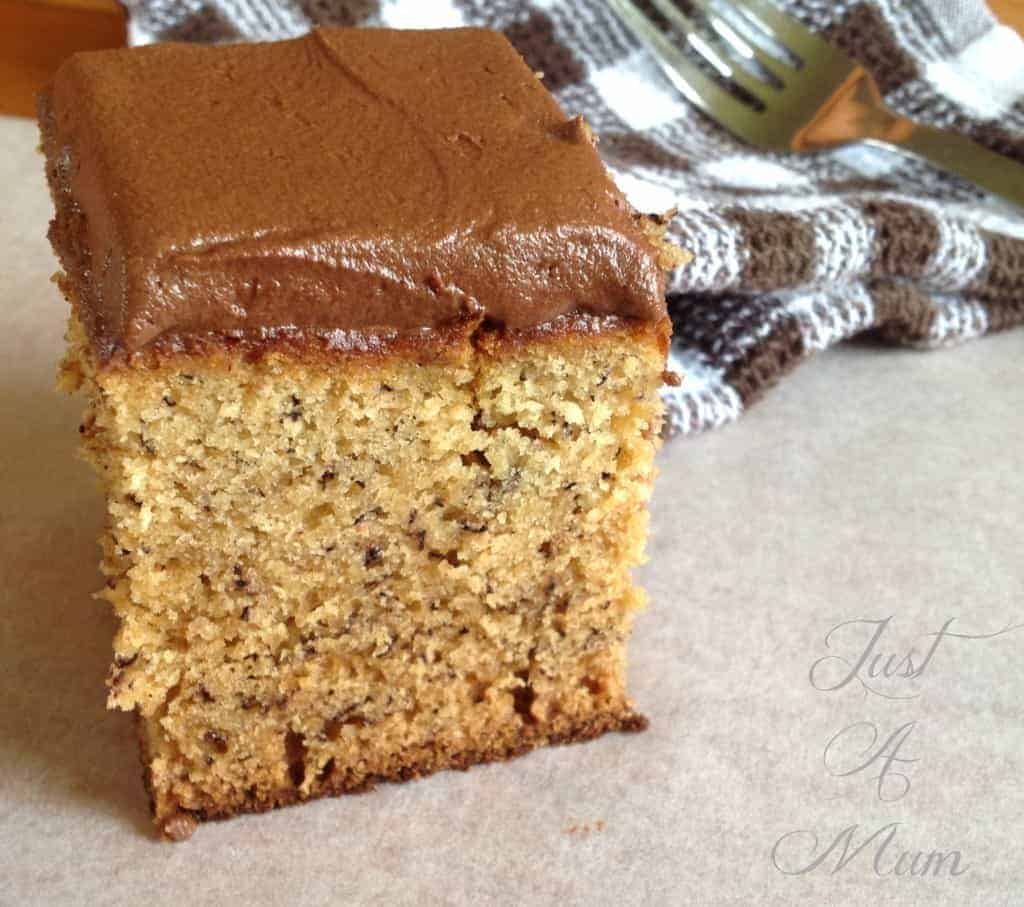 Thanks so much for stopping by, feel free to follow me on Facebook and register your email above right to receive my recipes as I post them! And if you liked this recipe check out more in my Sweet Recipes tab above!
Happy Baking! Anna 😀