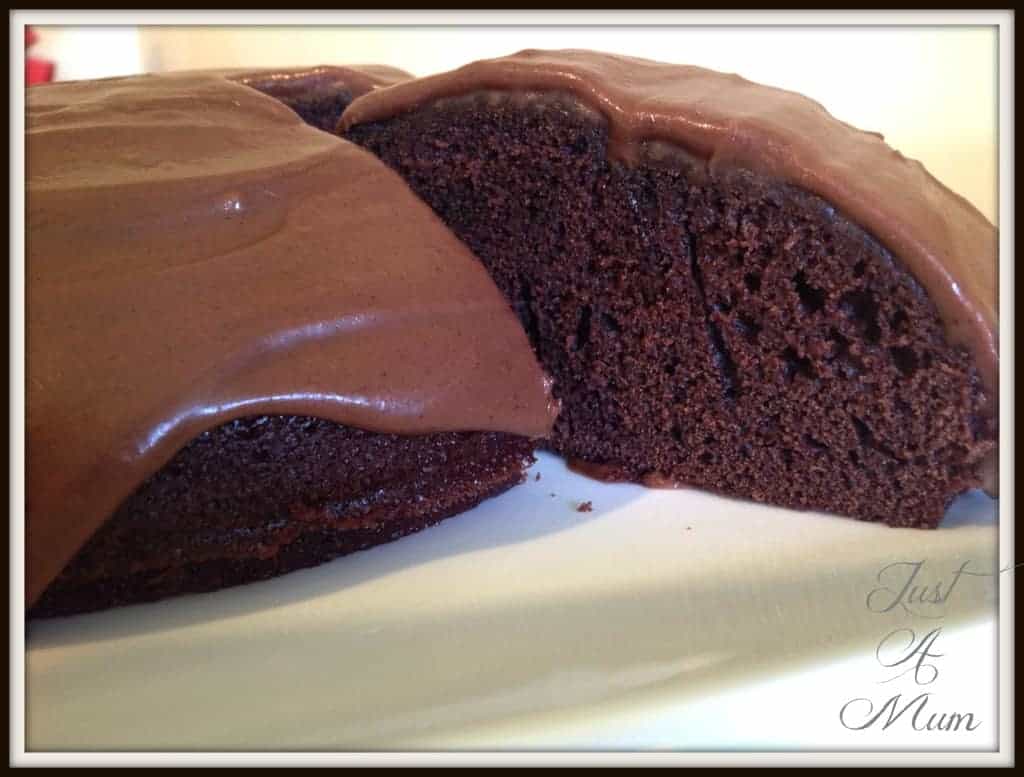 I wanted to go old school and easy for my baking this week for our local mums and babies music group that I cater for. I have lots of recipes that are delicious, decadent and involve a few steps. I have chocolate cakes on here that are divine with quite a list of many wonderful ingredients but I really wanted one with no coffee, no boiling water, vinegar etc just normal every day stuff and easy techniques that we can teach the kids as well. I came across this one in an old recipe book and I love it!! It is really simple and one-pot which is always a bonus but the cake itself is really delicious! It is so moist and dense, quick and easy!
There are millions of cake recipes in the world so this is just me adding my voice to the masses with another simple easy version to give you an alternative on my website. I mean, there can never be enough chocolate cake recipes!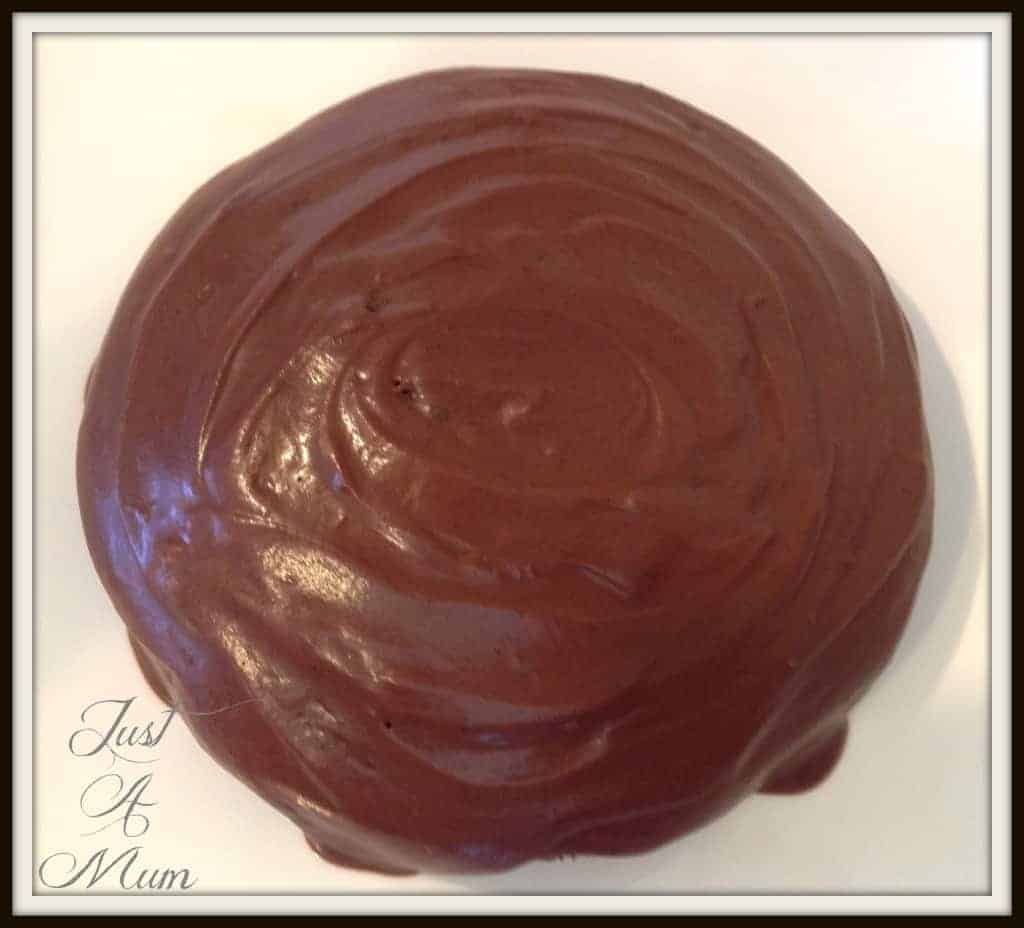 Normally chocolate cake uses white sugar but this one uses brown which gives a lovely soft richness as well. You can ice it with any number of things, I have used my basic chocolate icing today, but it would be gorgeous with a chocolate ganache and fresh strawberries on top! Yum!
Without further ado here is the recipe – I know you tolerate my wee spiels but sometimes it is nice to just get on with the recipe isn't it 😉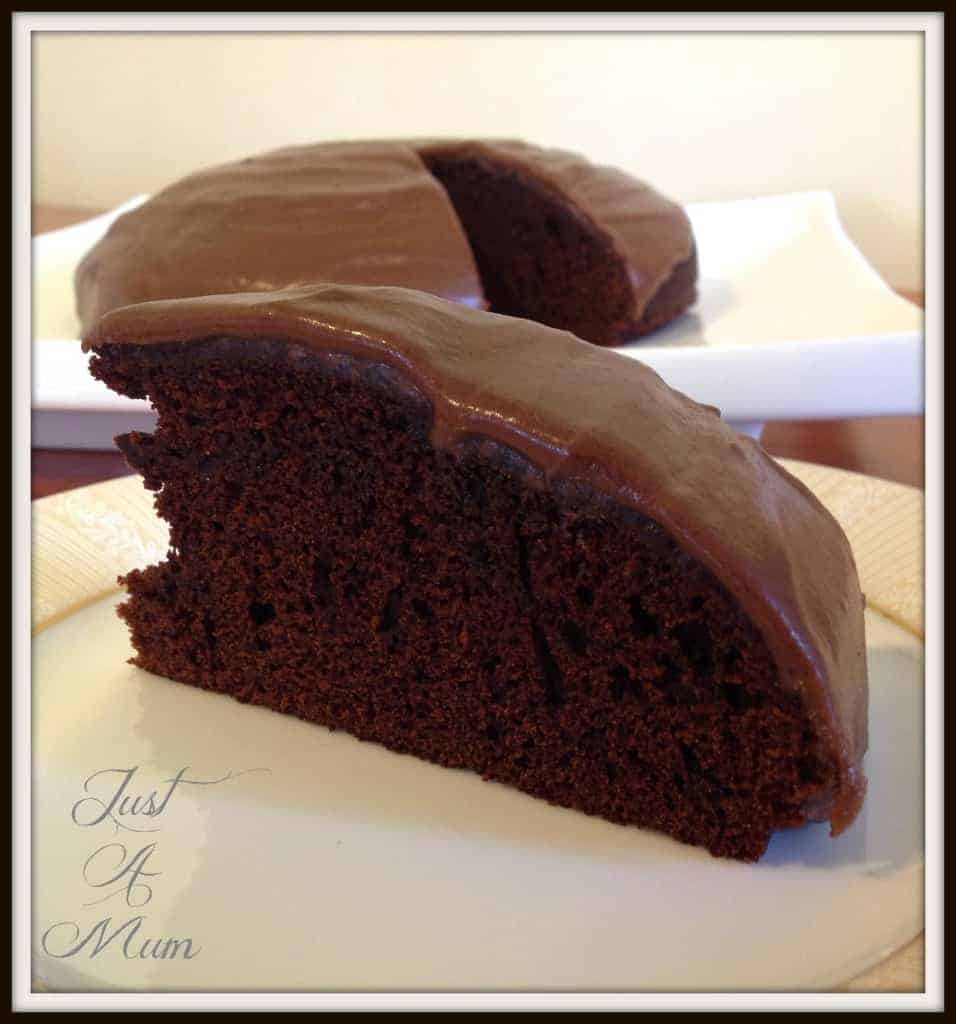 Easy Chocolate Cake
Ingredients
1⅓ cups Brown Sugar (Firmly Packed)
¾ cup Milk
125g Butter, cubed
½ cup Cocoa
¼ teaspoon Baking Soda
1 cup Self-Raising Flour
2 Tablespoons Flour (Plain)
3 Eggs
-Chocolate Icing-
1½ Cups Icing Sugar
1 TBSP Cocoa
1 tsp melted butter
1 tsp vanilla
1-3 TBSP Water
Method
Preheat Oven to 160C (320F)
Grease, Spray or line a 20cm round or square cake tin
Add brown sugar, butter & milk to a large saucepan
Sift or lightly pour the cocoa & baking soda over the above ingredients
Place the saucepan over a low heat and whisk well constantly until butter completely melted and ingredients smooth - do not allow the mixture to boil.
Remove from the heat and allow to cool slightly for 5 minutes.
Combine the self raising flour & flour together.
Pour half flours into the chocolate mixture and whisk well until smooth
Pour remaining flours into the mixture and whisk until smooth
Add eggs one at a time and whisk well in between.
Pour into prepared tin
Bake for 45 minutes - or until a skewer comes out clean and the cake bounces back to a light touch.
Remove from the oven and leave in the tin for 10 minutes
Carefully transfer to a wire rack to cool completely before icing
-To Prepare Icing-
In a medium bowl add icing sugar, cocoa, butter & vanilla and mix
Add water slowly a little at a time until desired consistency is reached, mix well to avoid lumps (or you could sift dry ingredients which I should do more often! 😉 )
Spread on cooled cake and store in an airtight container

And there you have it! One lovely easy Chocolate Cake to add to your repertoire. Do let me know if you try it in the comment section below.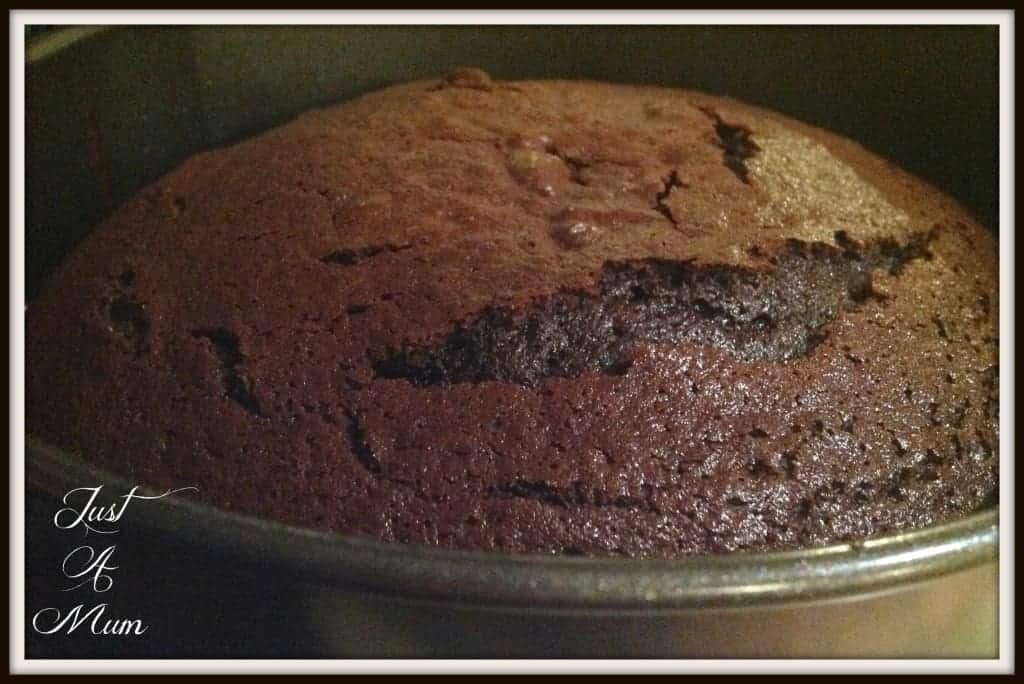 You can follow me on Facebook, Twitter, Instagram and other social medias using the icons above right, and also you can register your email address in the subscribe panel and receive my recipes as I post them – I post several a week so check back!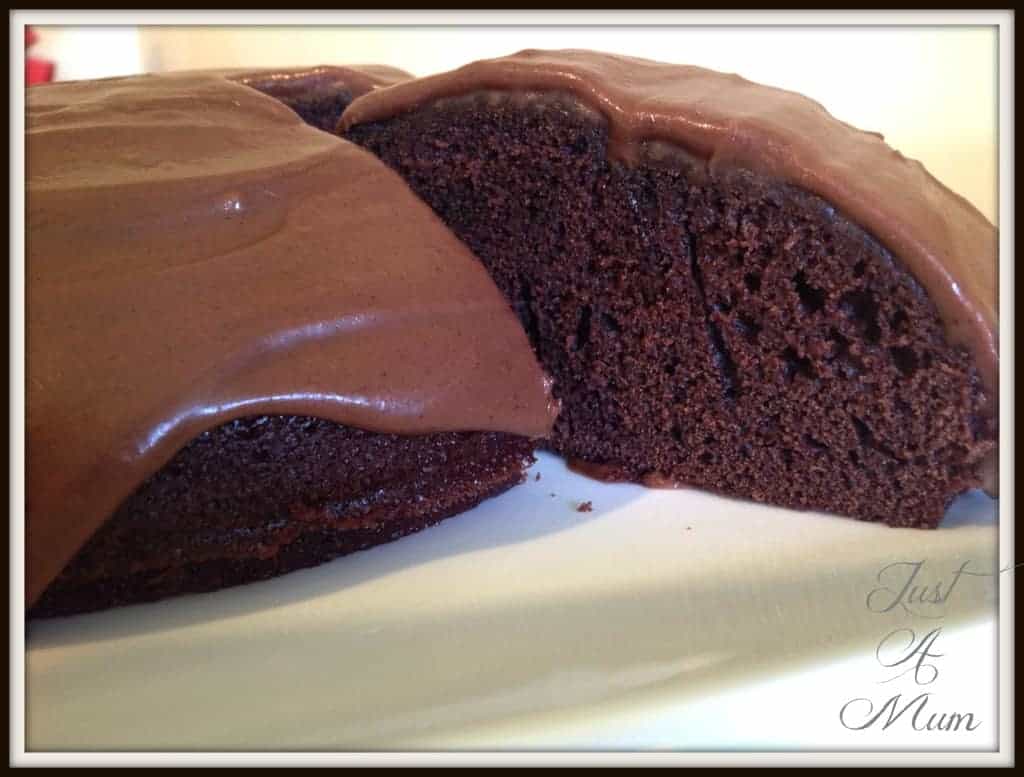 Thanks for stopping by
Happy Baking!
Anna 🙂