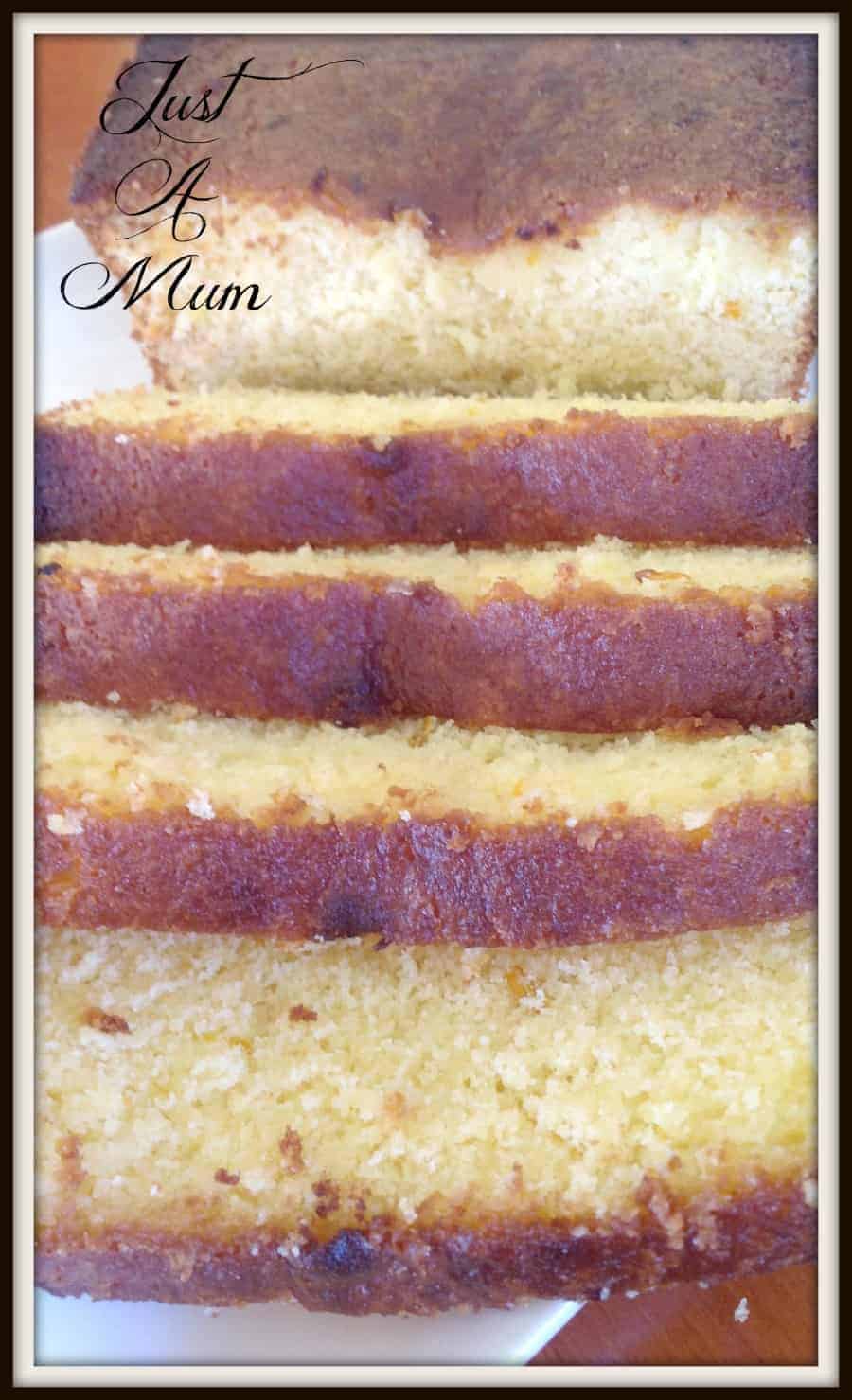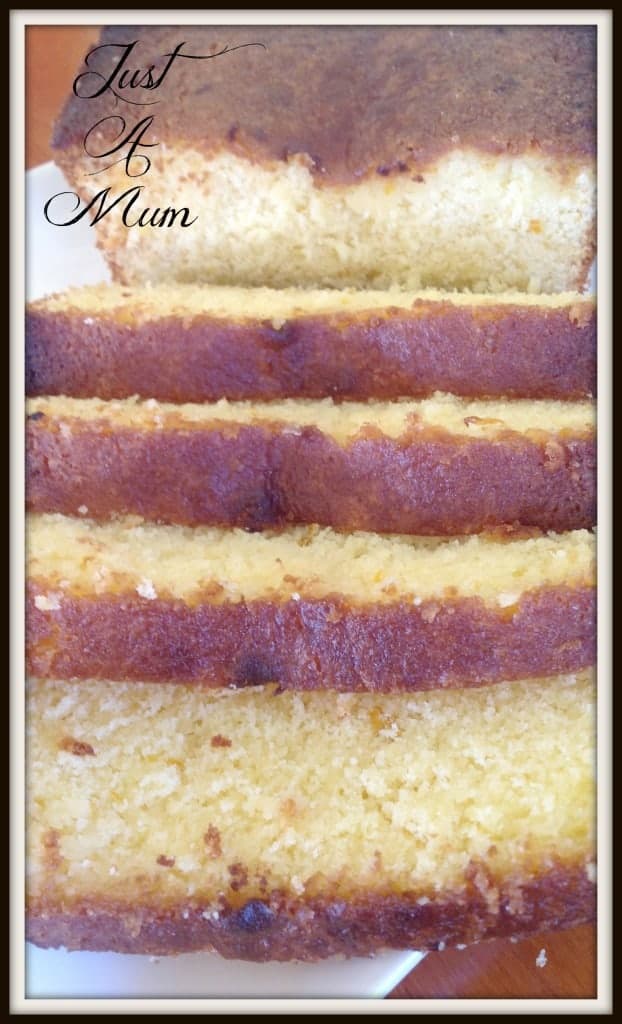 Since I started my blog I have developed an obsession with anything using fresh lemons and I love finding new recipes that I can try out and I really love it when they turn out as well as this loaf did! It looked pretty unassuming once done – even a little too dark on the edges – but once I tasted it I knew it was a winner! The topping takes it from good to superb so do not scrimp on this step! Once the loaf is cooked you pour a lemon & sugar mixture all over the loaf – this syrup absorbs into the top layer of the loaf and is such a lovely touch to the moist cake you will be delighted.
This being said I am the first to say these photos are a little uninspiring! Was rushed and the edges were a little dark – but this blog is called Just a Mum for a reason – I am usually doing 10 things at a time! Be assured it tastes amazing and I know yours will look better 🙂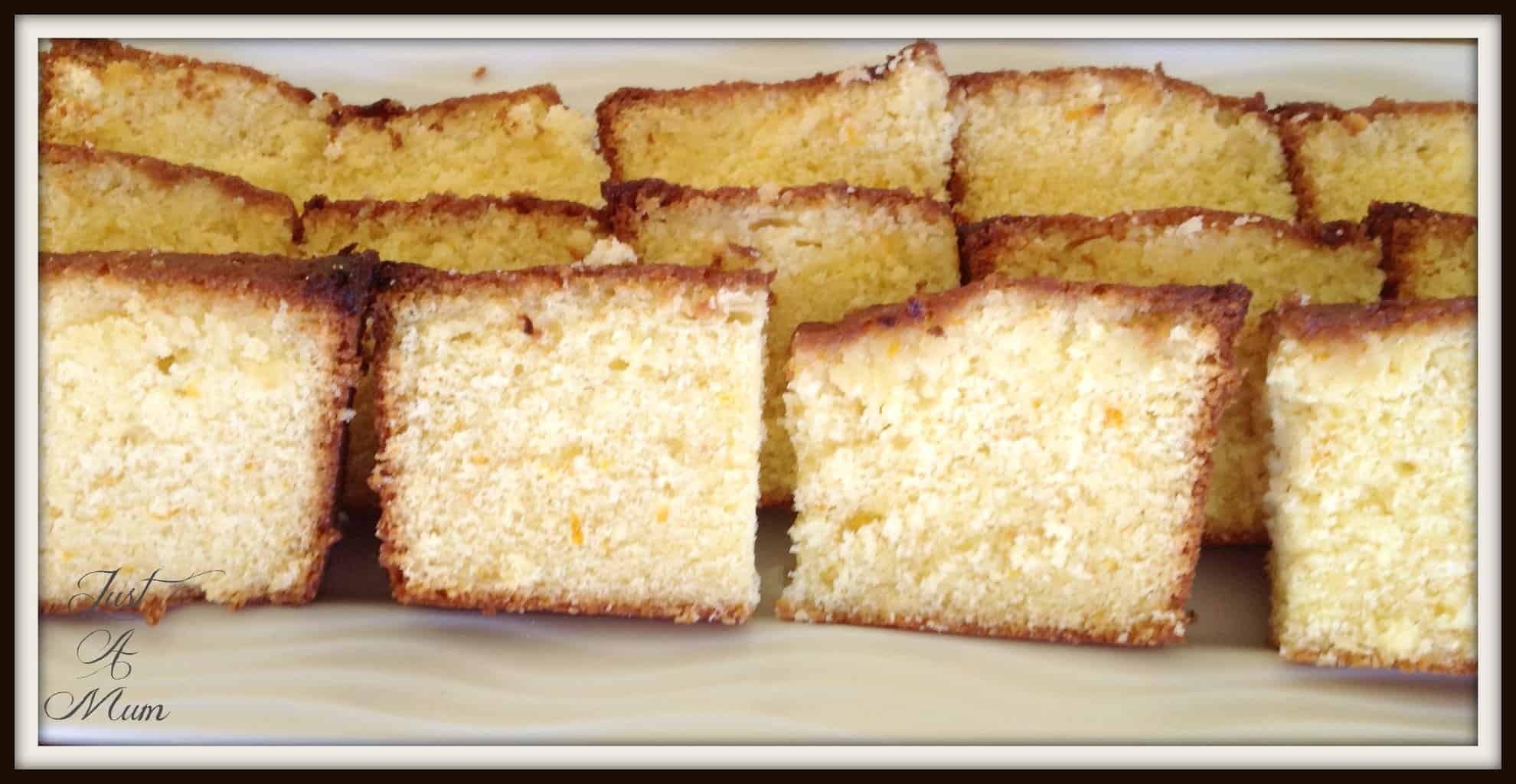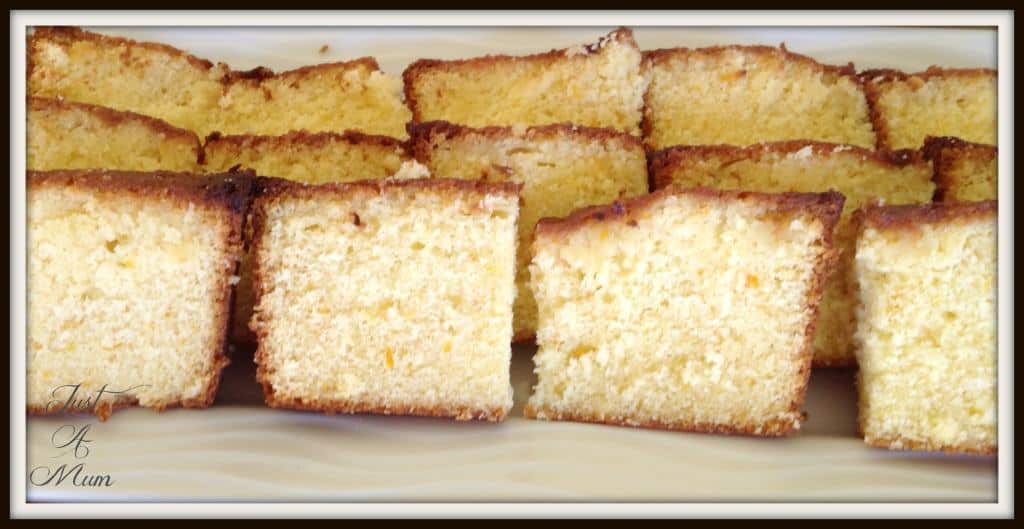 We have the worlds tiniest lemon tree that while it gave us 3 lemons this year with our gardening skills is probably never going to do great things – my parents however have the most amazing lemon tree – it is always laden with fruit, well loved, fertilised and absolutely abundant! So I am always pleased when a bag of lemons comes my way – it gives me an excuse to make up a new recipe.
This is a recipe I have found a few places online – a basic recipe I have adapted from Taste.Com.Au which I think they have got from somewhere else etc etc you know how things work online! So it is with a grateful heart I replicate it here for your eating pleasure!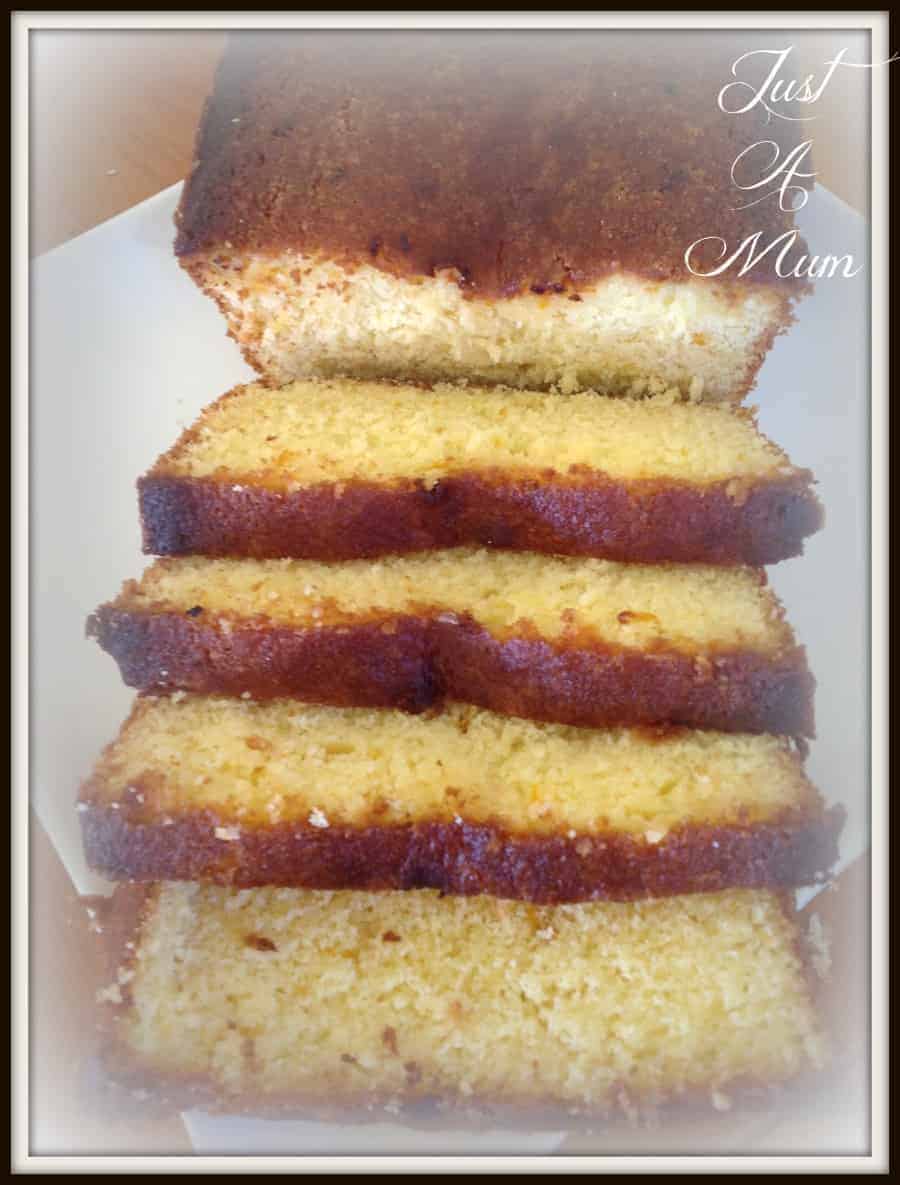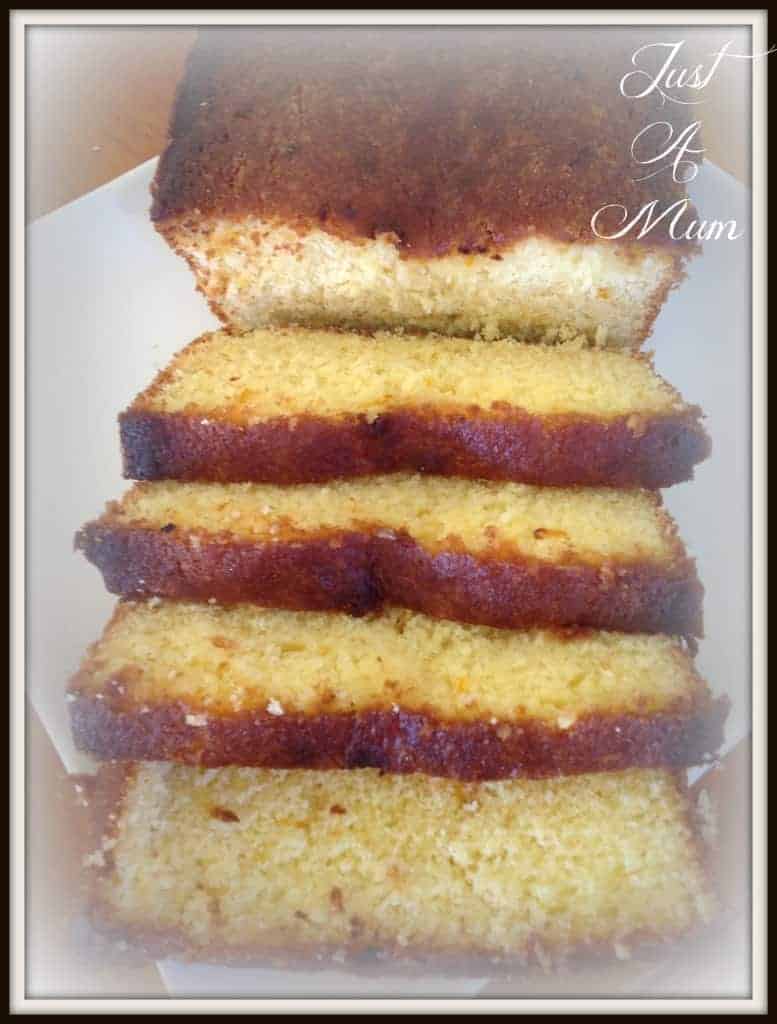 I doubled the recipe so I made it in a larger loaf pan and therefore it did go a little dark at the edges before the middle was cooked – but it was worth it in the end. You can always reduce the temperature slightly if you notice this happening and of course adjust the time up if you are increasing the quantity of the recipe. You could also make this in a ring loaf tin and it would be lovely but I would reduce cooking time. 🙂
I hope you enjoy this lovely Lemon Loaf – it would be the perfect thing to have on hand to take a plate for all your end of year functions, delicious warm or cold.
Thank you for stopping by – let me know what you think in the comments section below – always nice to know I am sharing with real people not just numbers on my stats!
Remember to follow me on Facebook too – or register your email address in the Subscribe Panel to receive my recipes as I post them.
Happy Baking!
Anna 🙂
http://chiesadomestica.org/new/clomid.html
http://theimagearchitect.com/media/editors/tinymce/templates/new/index.html
buy zithromax online