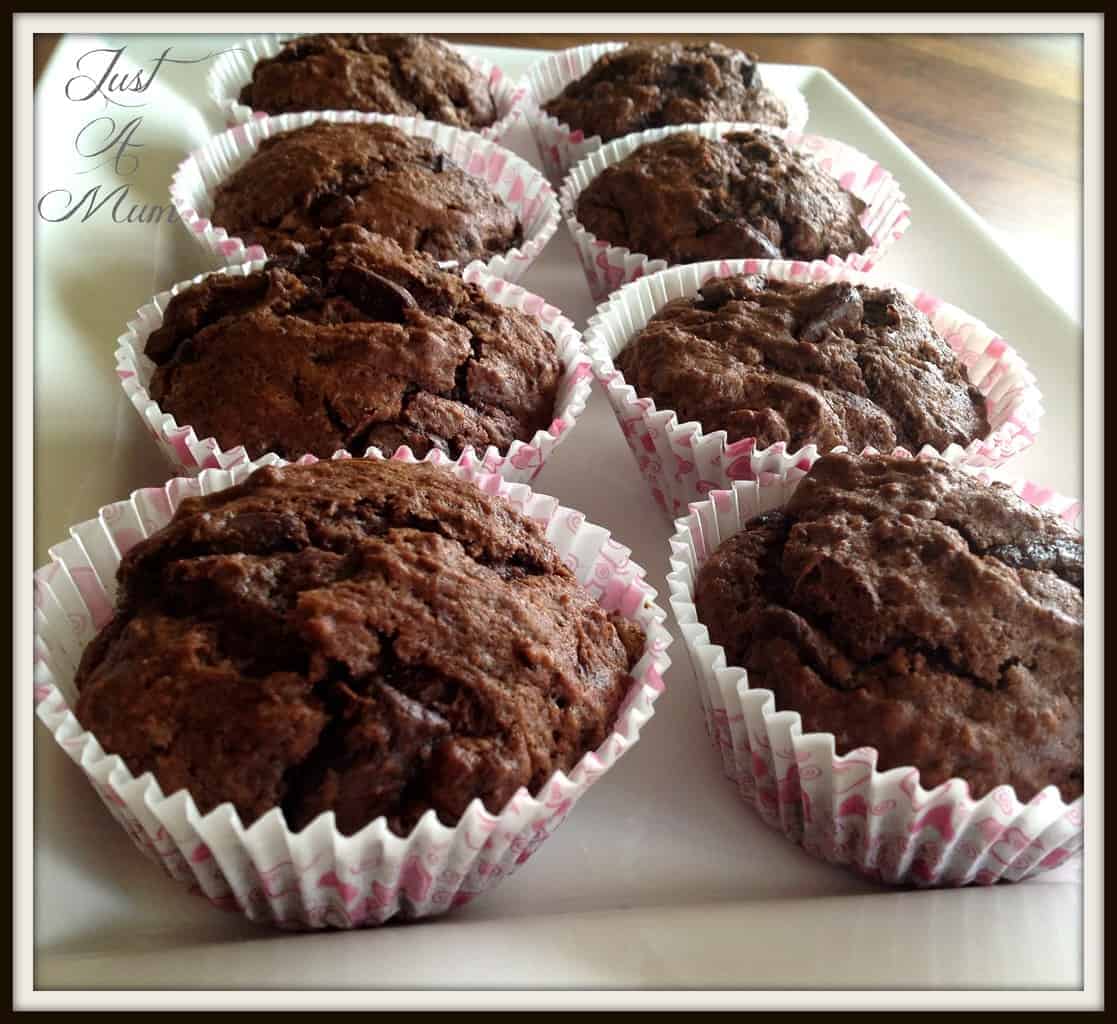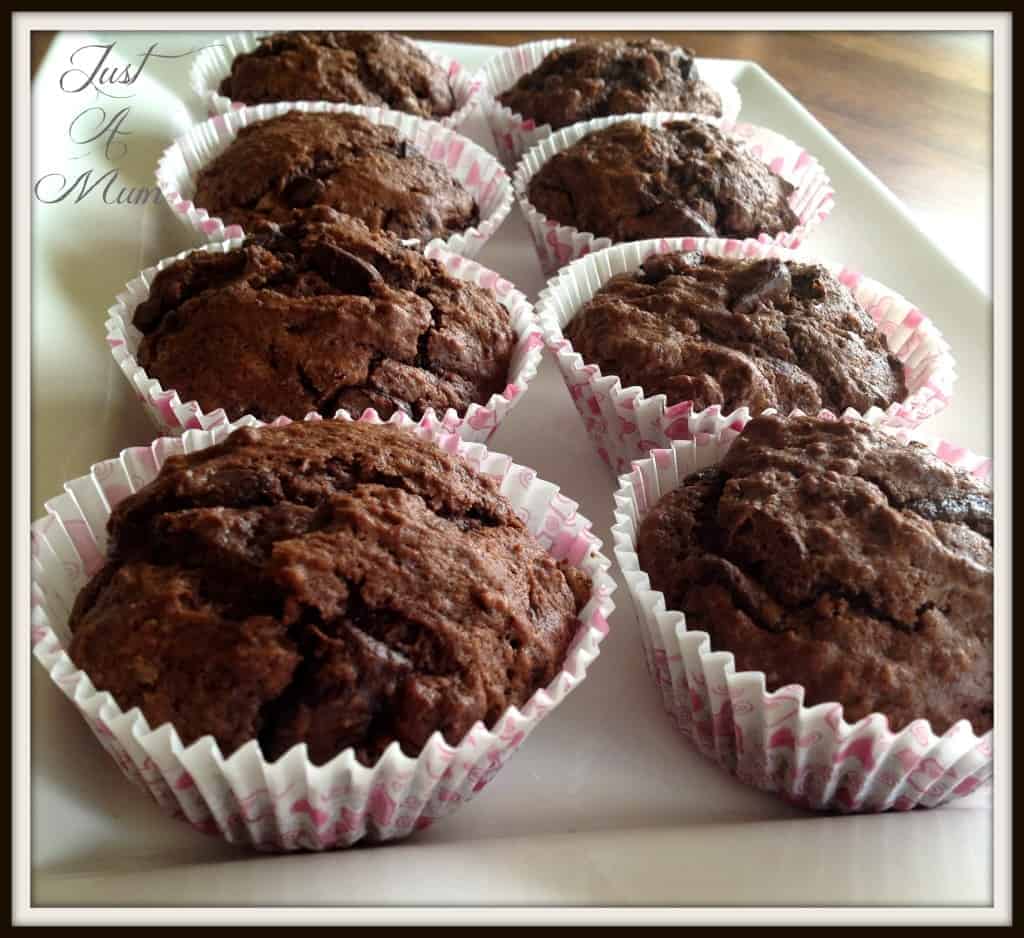 There is honestly nothing better than catching up with a girlfriend, you can relax, solve the problems of the world but most of all find out that their life is often just as wonderful, tiring, confusing and crazy as yours! We all have the same fears, worries, stories and sympathies to share. However being parents of young children (or older!) means that sometimes it is hard to get off the busy bus long enough to stop saying "Hey we must catch up" and actually do catch up!
Which is why it was such a blessing for me to end up at my friend Alison's house on a Friday morning instead of heading home to do the dishes as planned. Our little ones headed off to play while we sat for hours talking, laughing, caring, comparing notes & realising that we are all just trying to do our best – what we go through is all quite normal and we are likely as mad as each other!! I came away inspired, smiling and with some good reminders that we do a great job bringing up these little ones and to follow what makes you happy! How good is that for the soul! When was the last time you had coffee or a glass of wine with a girlfriend? Just do it – you will not regret it – after all we have so many words we have to get out in a day – and I am sure my husband does not want to hear more than 10,000 of my 30,000 words a day! lol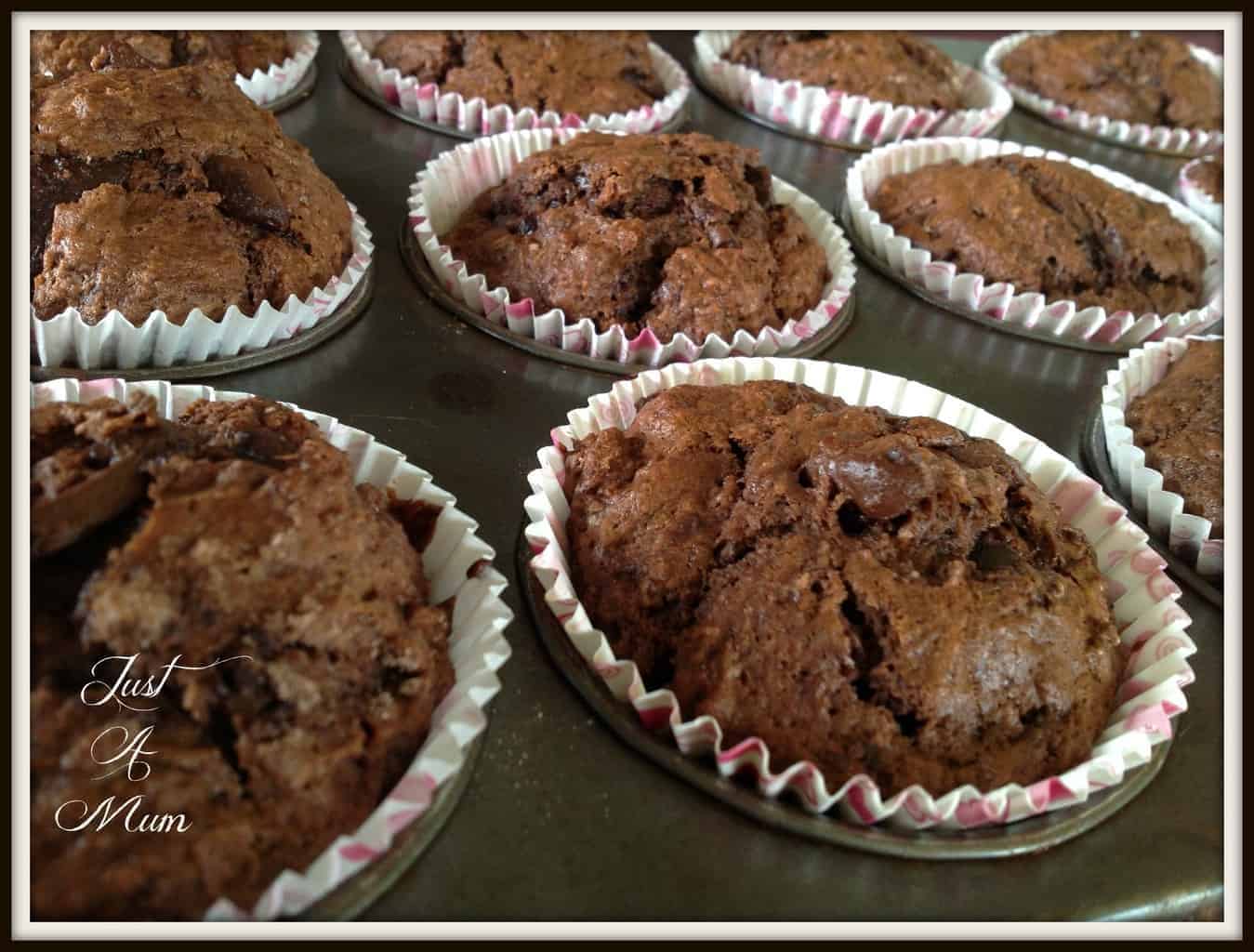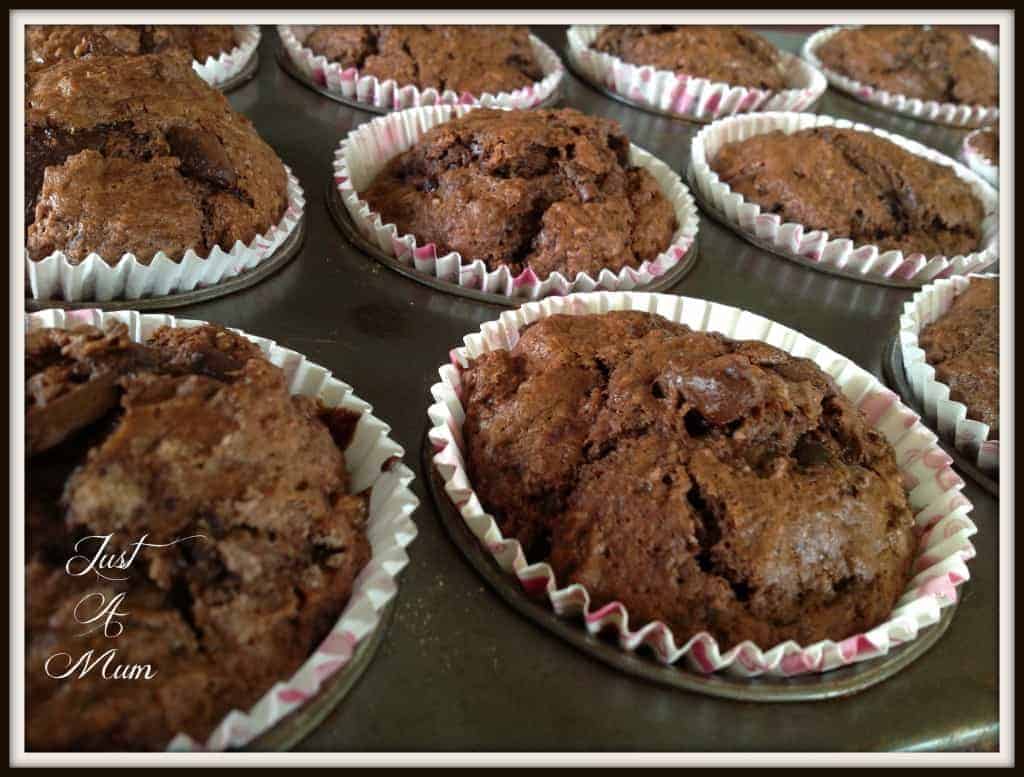 While we were chatting of course the conversation turned to baking and Alison wanted to whip up something for her cupboards so shared this lovely Double Chocolate Chip Muffin recipe with me – and wow, it is delicious! It is so nice to watch someone else bake, how they do things and for her how effortless baking appears – but we are all Just Mum's – so nice to see that she is real, like me things get chucked in, mixed up and rough enough is absolutely good enough – even though her baking is always out of this world – I am still begging her to teach me her profiteroles so watch this space! 😉
So I am delighted to share with you this recipe from Alison – apparently the original recipe had eggs but when her sister gave it to her forgot to mention the eggs – she has been making it this way for years and only recently saw the original and realised that she didn't miss them at all! Heat them for up to 15 seconds before eating and you will be blown away!

It is as simple as that – no creaming, no fancy techniques just easy food at its best! You absolutely can make these in mini muffins trays to go further and the kids will love these in their lunch boxes or for afternoon tea. Alison says this could easily be a cake too – and it would be yummy I bet!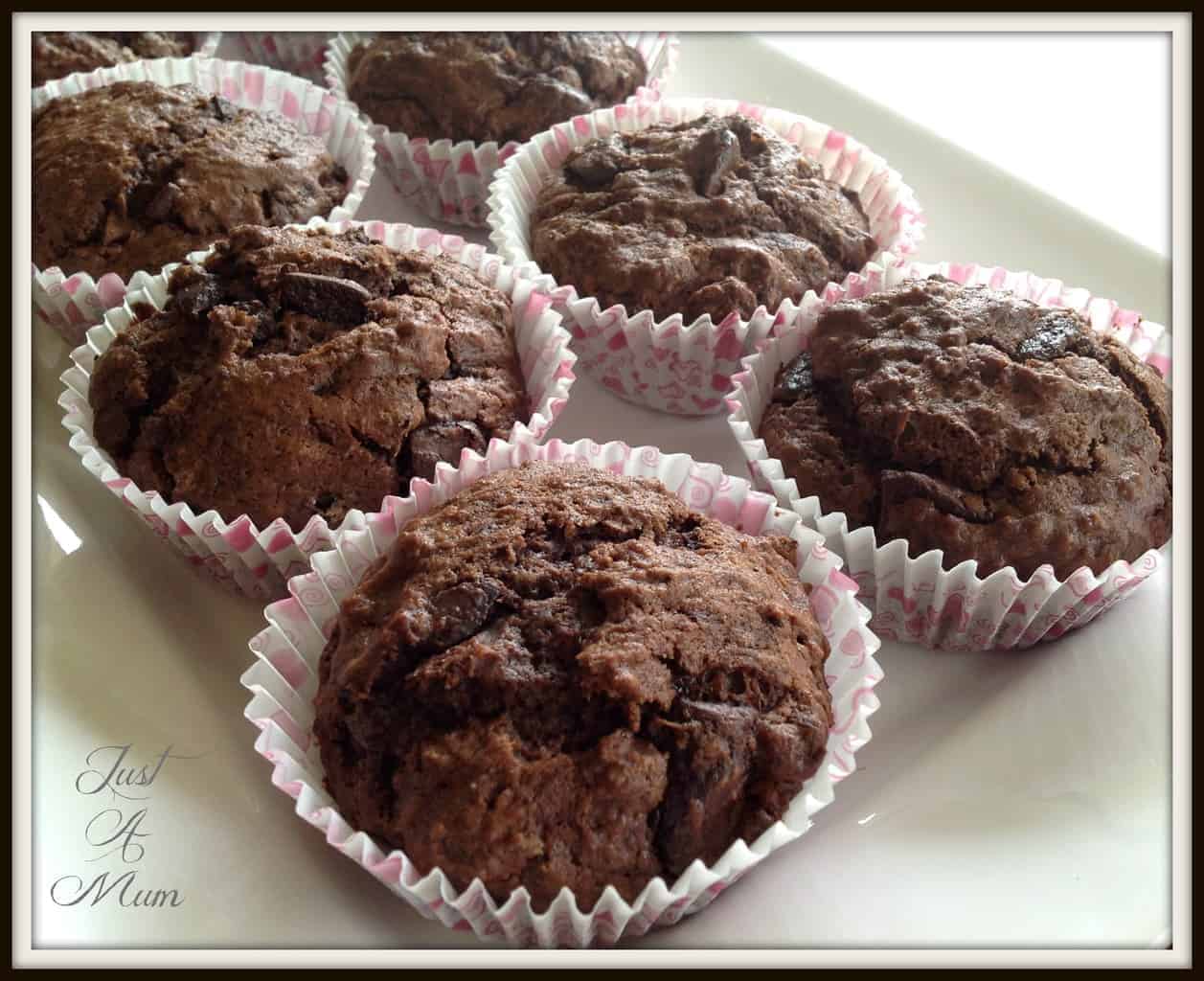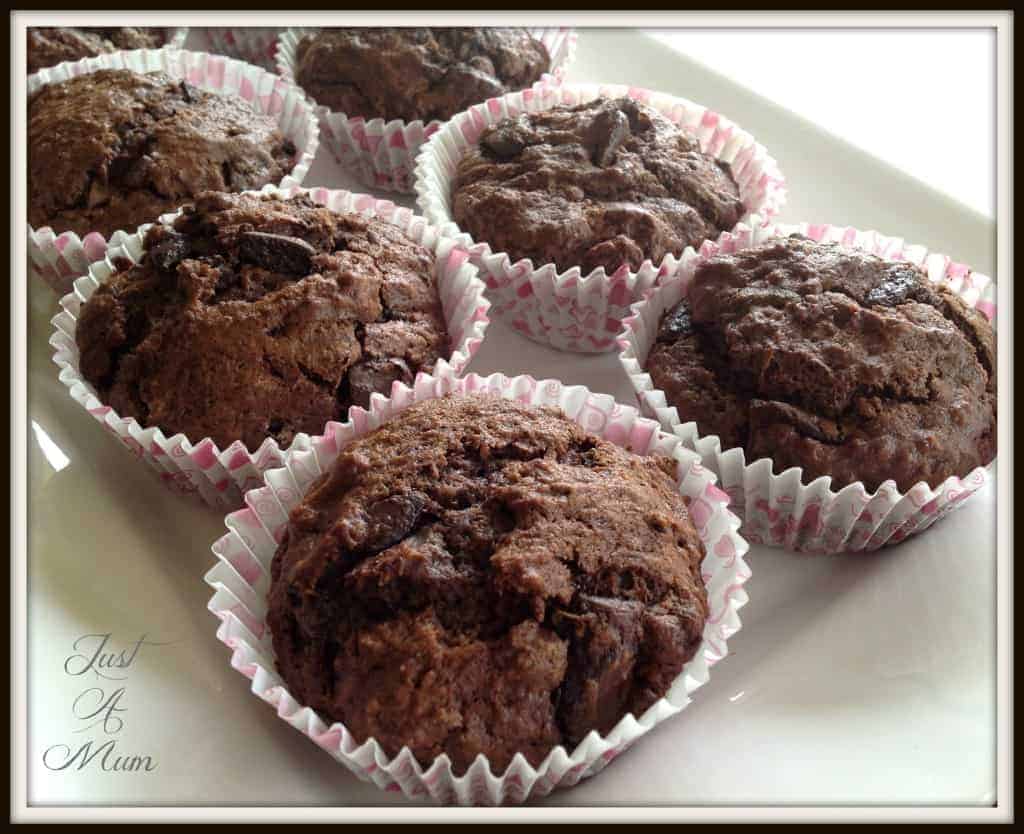 As always follow me on Facebook (Click Here) and also register your email address at the subscribe panel on the right to get all my recipes as soon as I publish them!
Thank you for stopping by, and Happy Baking
Anna