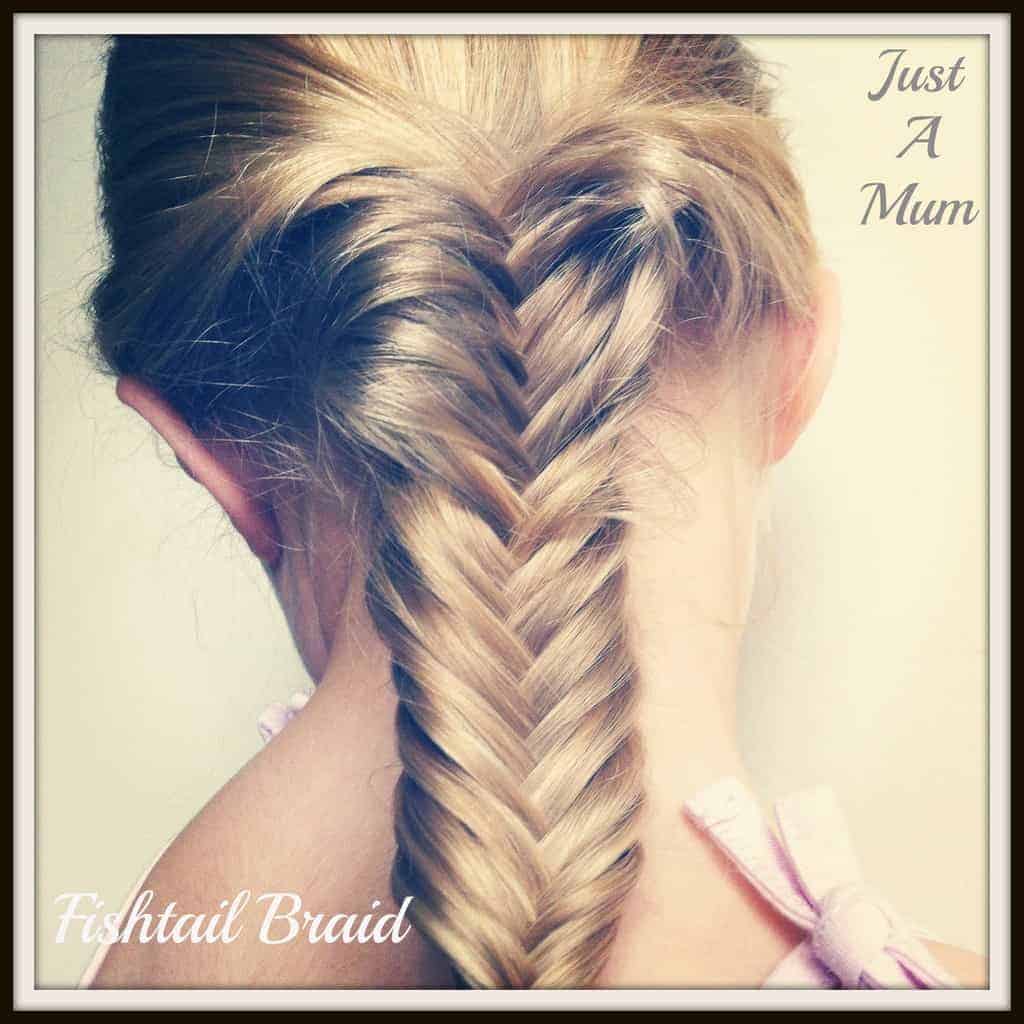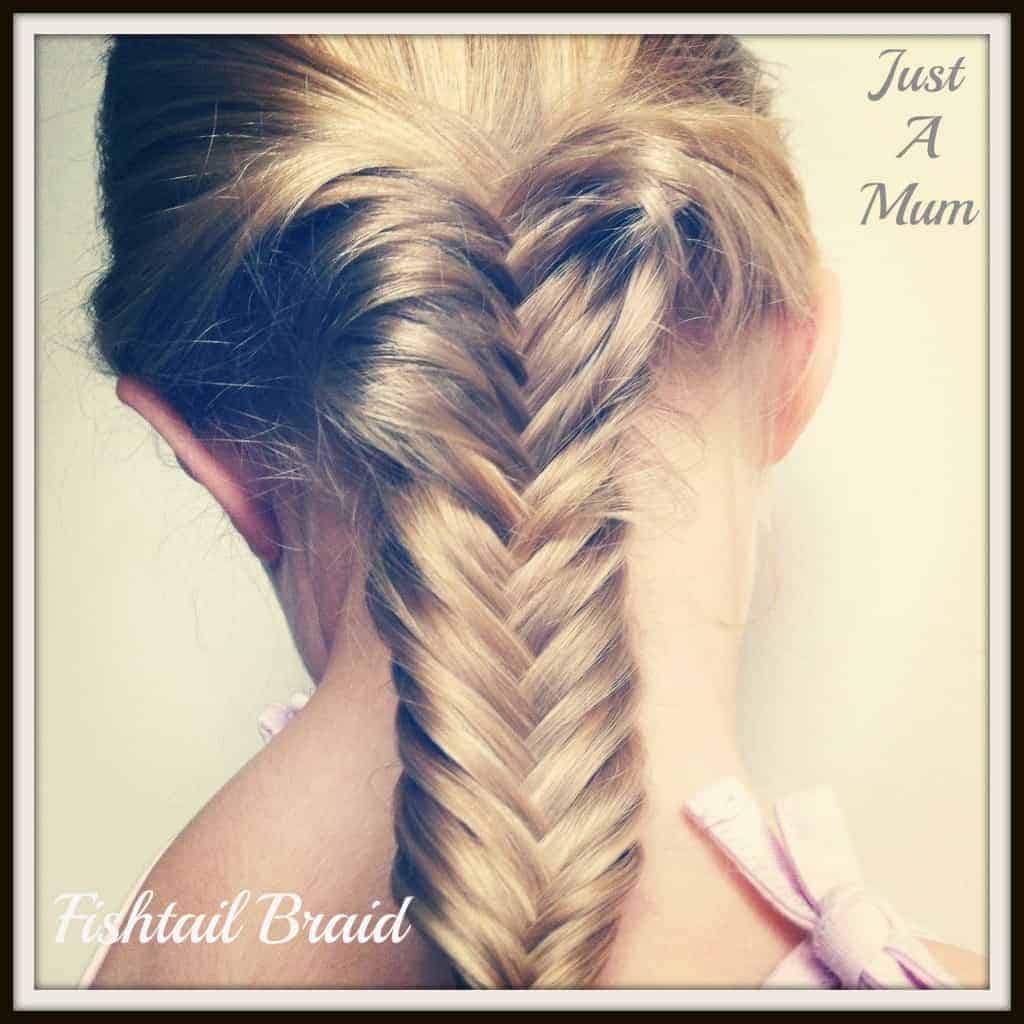 It took me ages to figure out how this hairstyle was done – I remember a young girl trying to show me and ending up totally confusing me so it wasn't until I looked up youtube that I could finally realise it is quite simple! Like many hairstyles I find when you first try you do not have enough hands or fingers to hold the hair while you are doing it – but with practise you get the hang of what works for you!
Click here to go straight to my own YouTube tutorial – don't expect professional videography but I am Just a Mum after all! Please do give me a Thumbs Up and Subscribe to my channels so you can see the videos straight away 🙂
Below I will share step by step photos to show you how it works. You can either begin with the hair already tied in a hair tie for a tidier look that will stay in all day – or you can just begin with the hair loose – this gives a lovely soft look and is really pretty.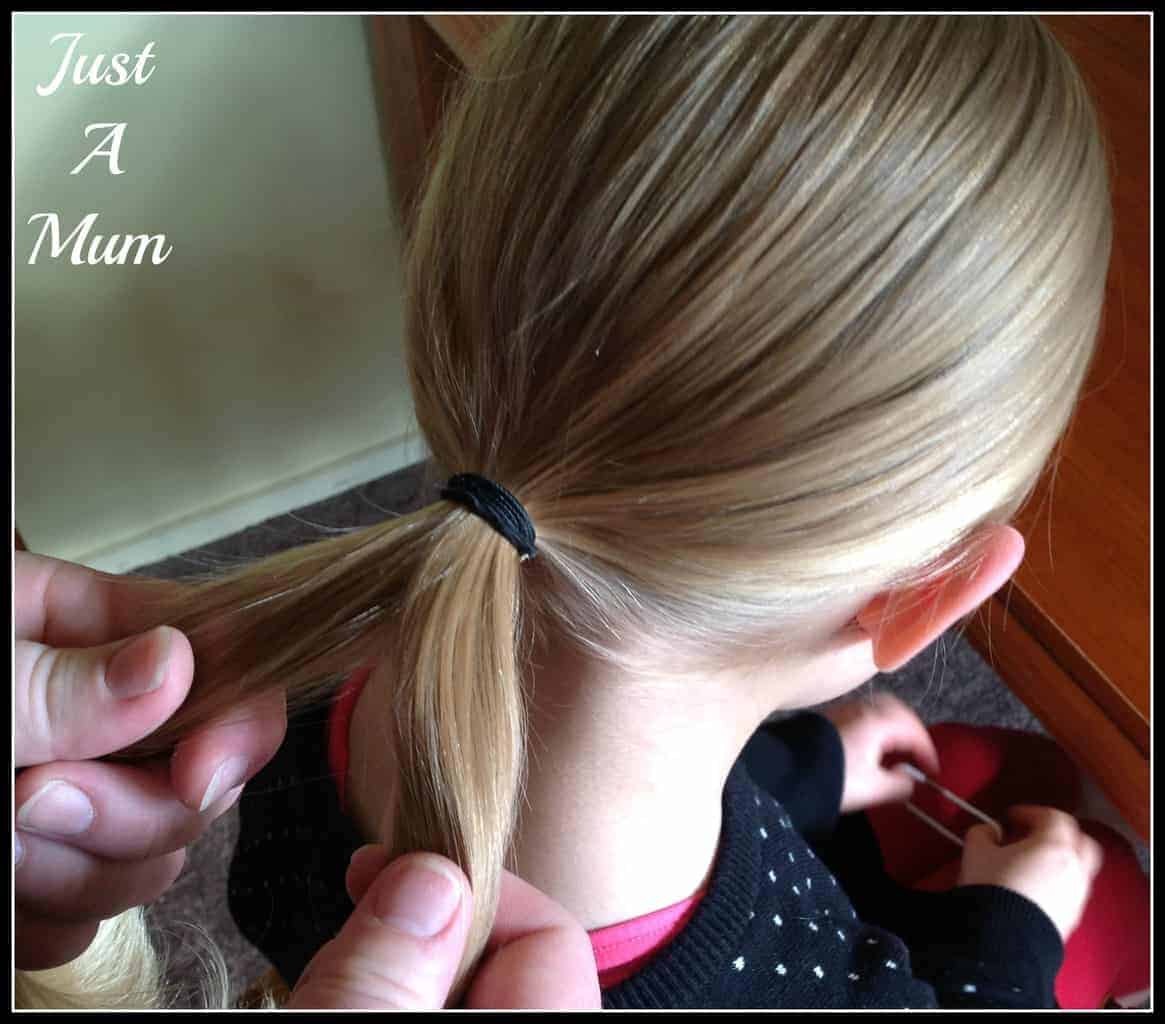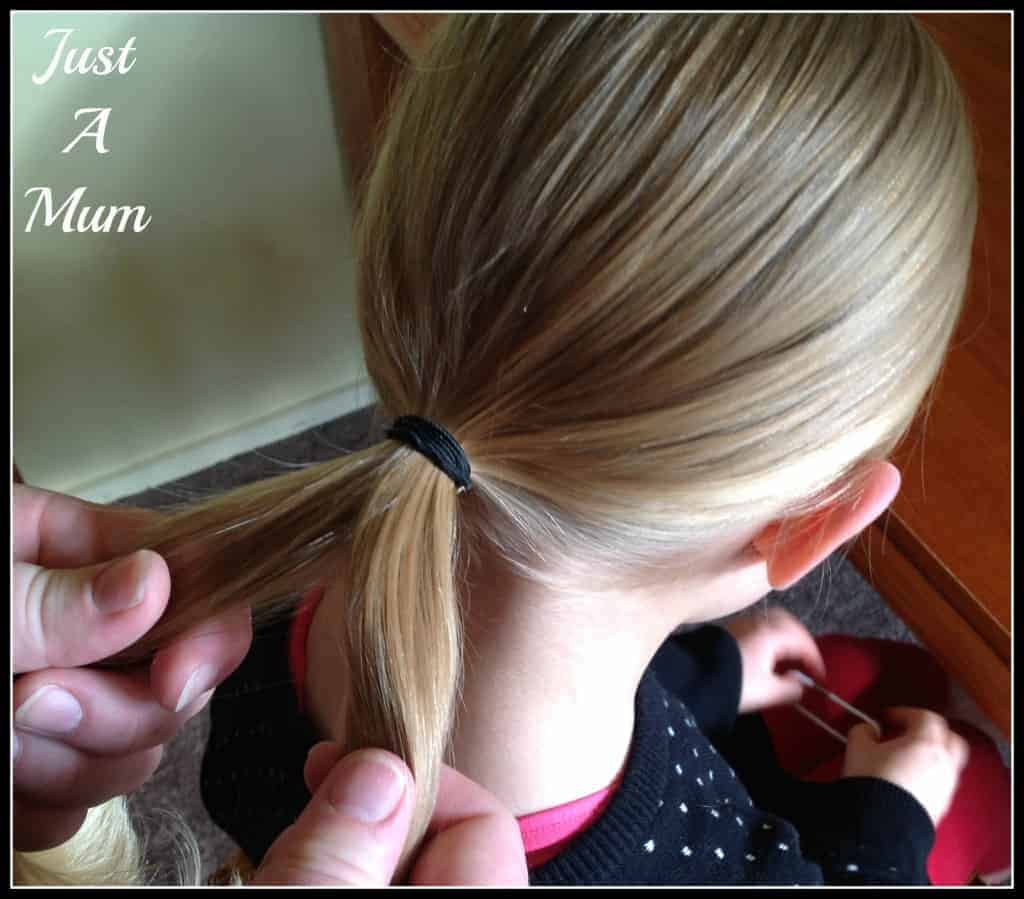 Step One: Begin by separating the hair into two even sections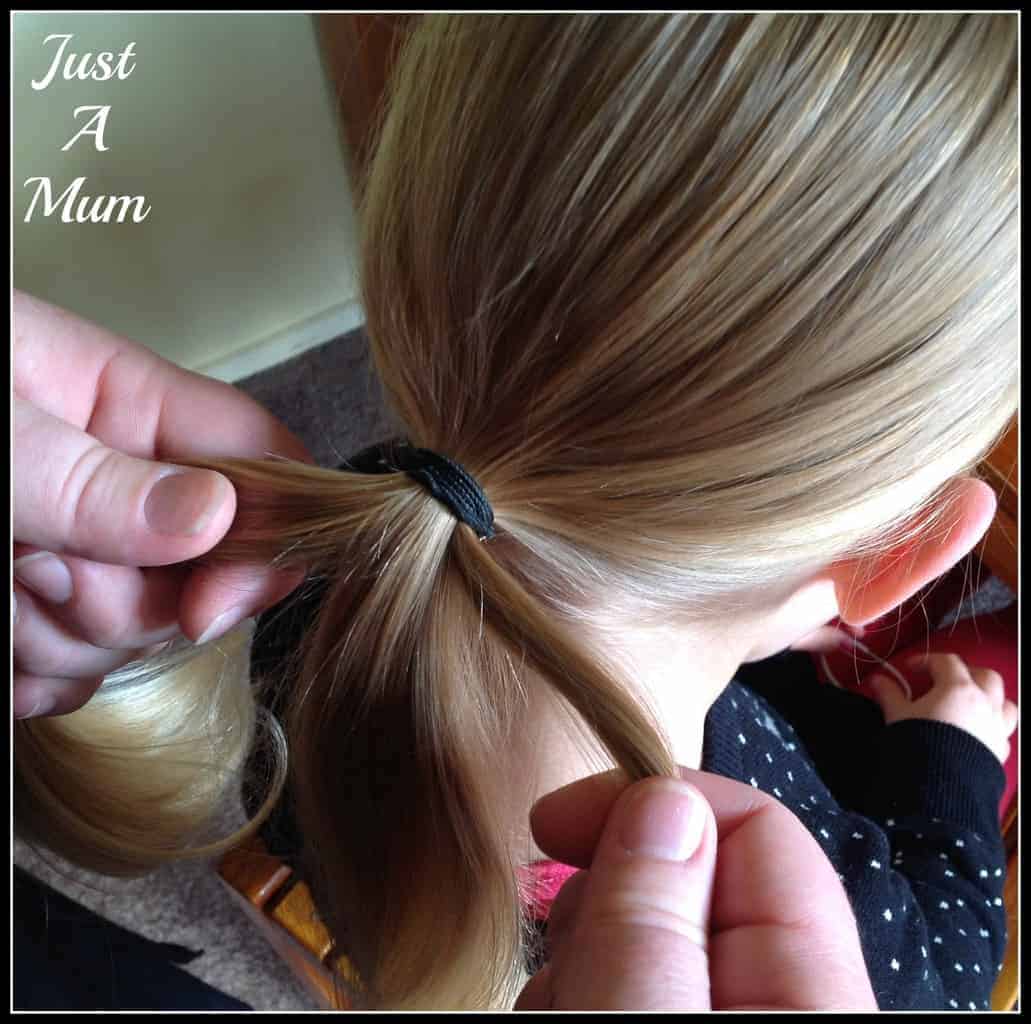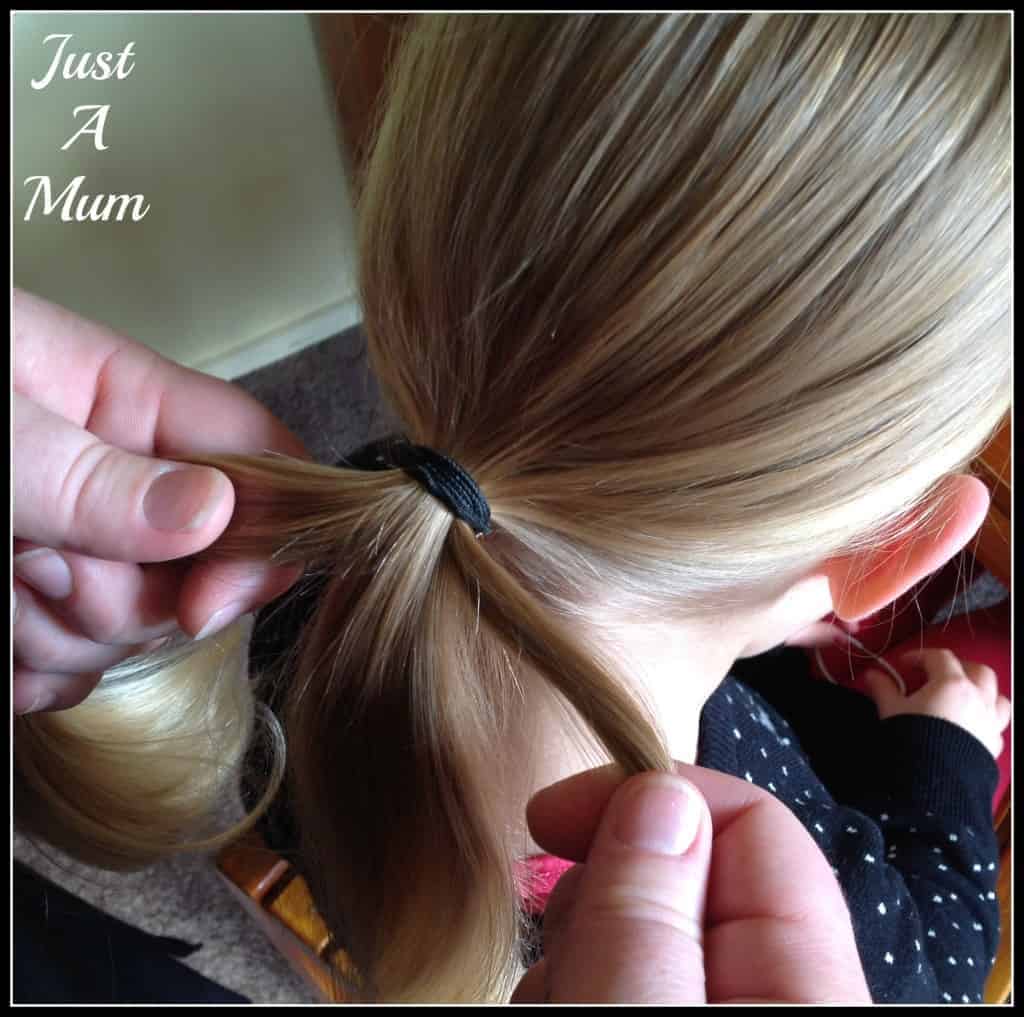 Step Two: Take a small section of hair from the far right side of the right hand section of hair, the smaller the section the better the finish will look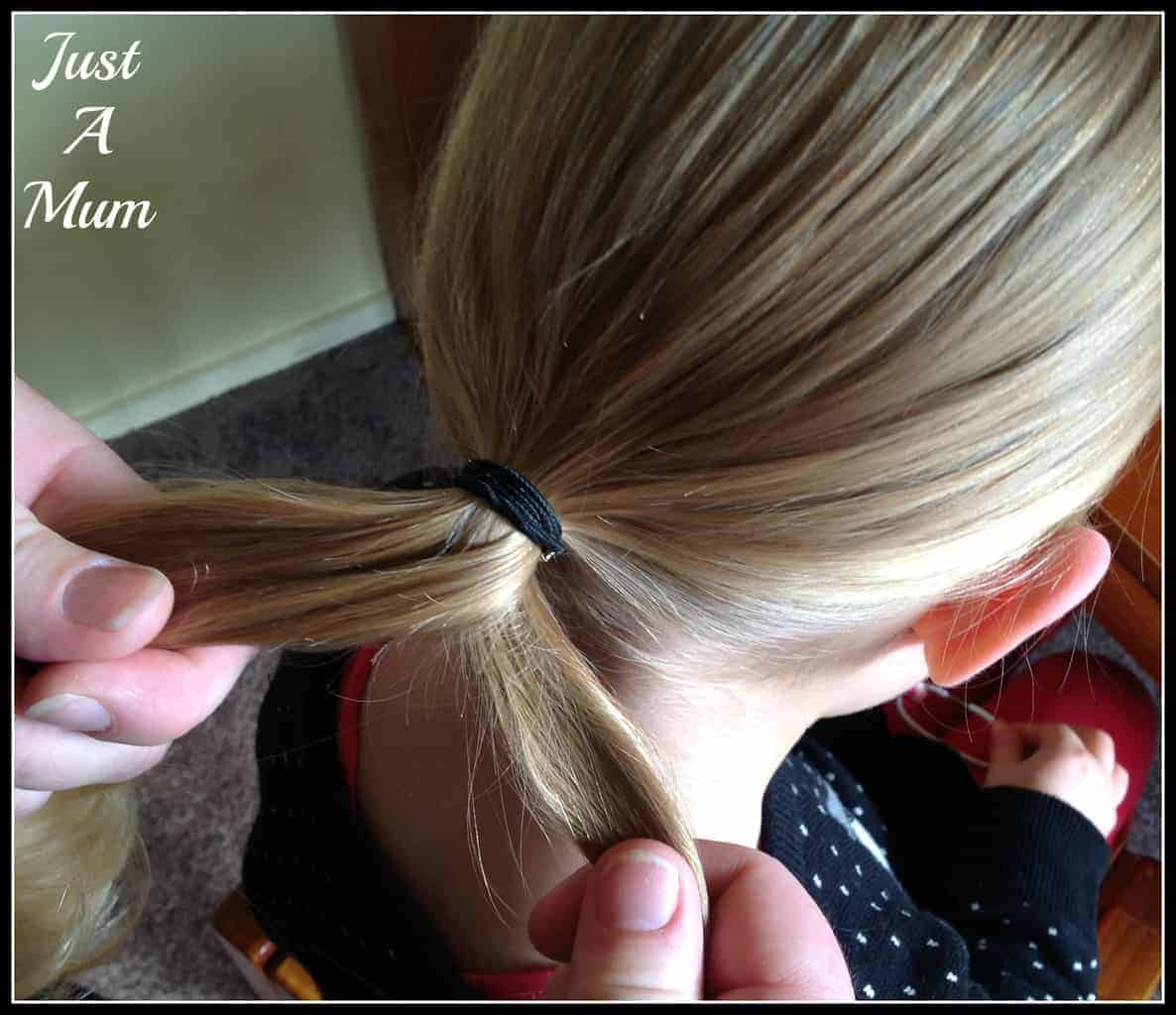 Step Three: Take that small section from the right hand side over to the left hand side – incorporating it into the large left hand section of hair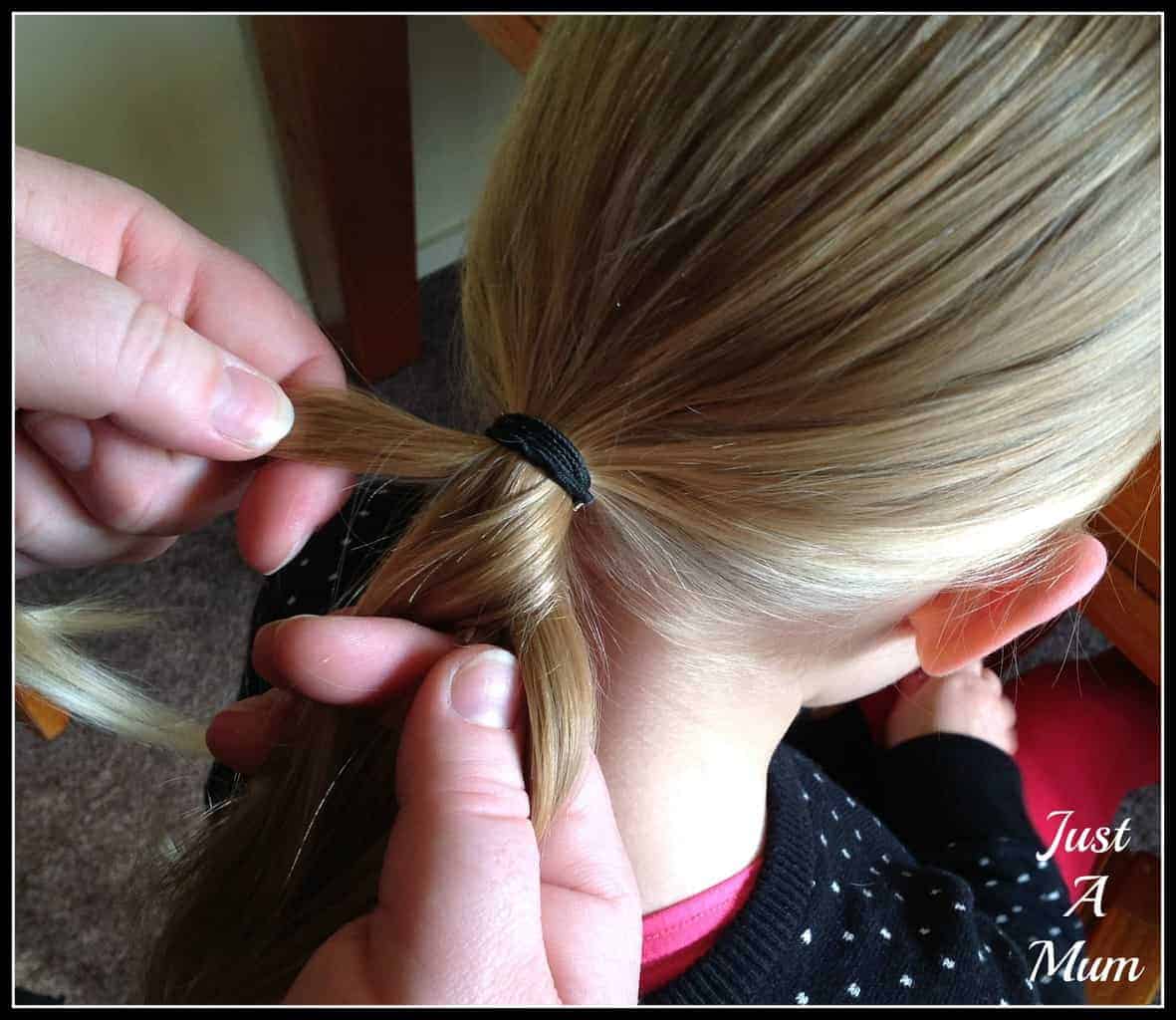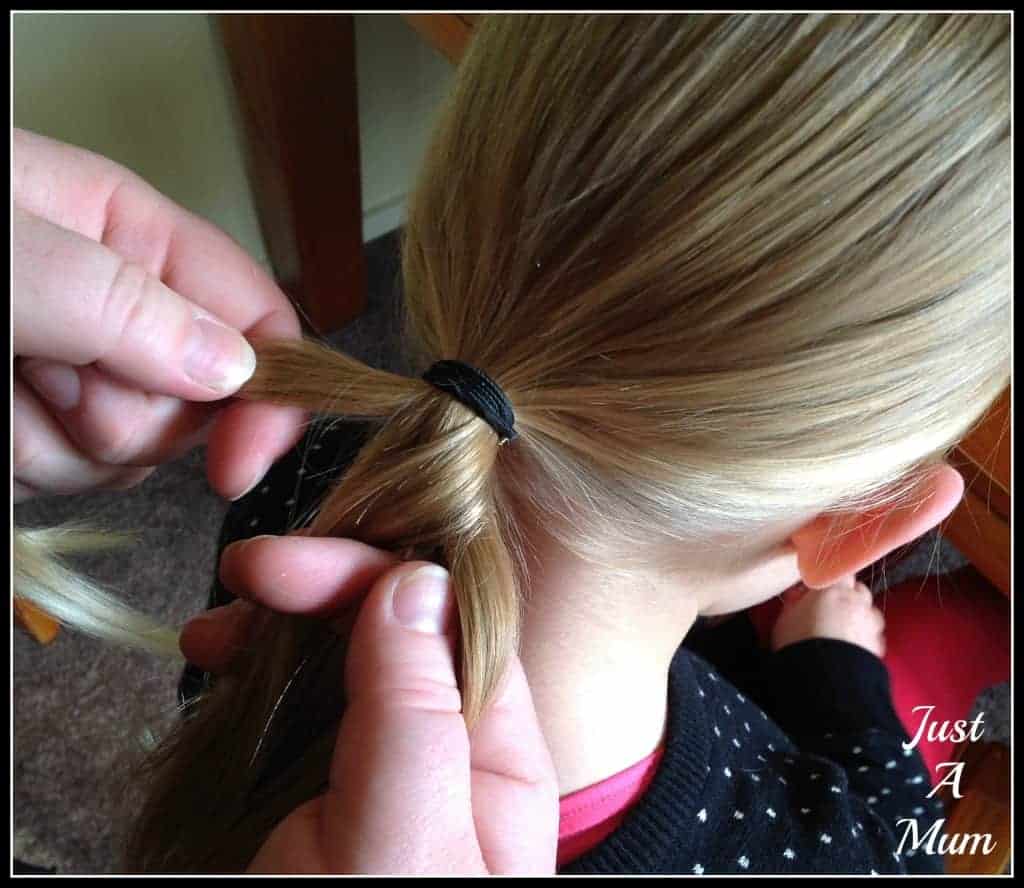 Step Four: Hold the two large sections in one hand and take a small section of hair from the left hand side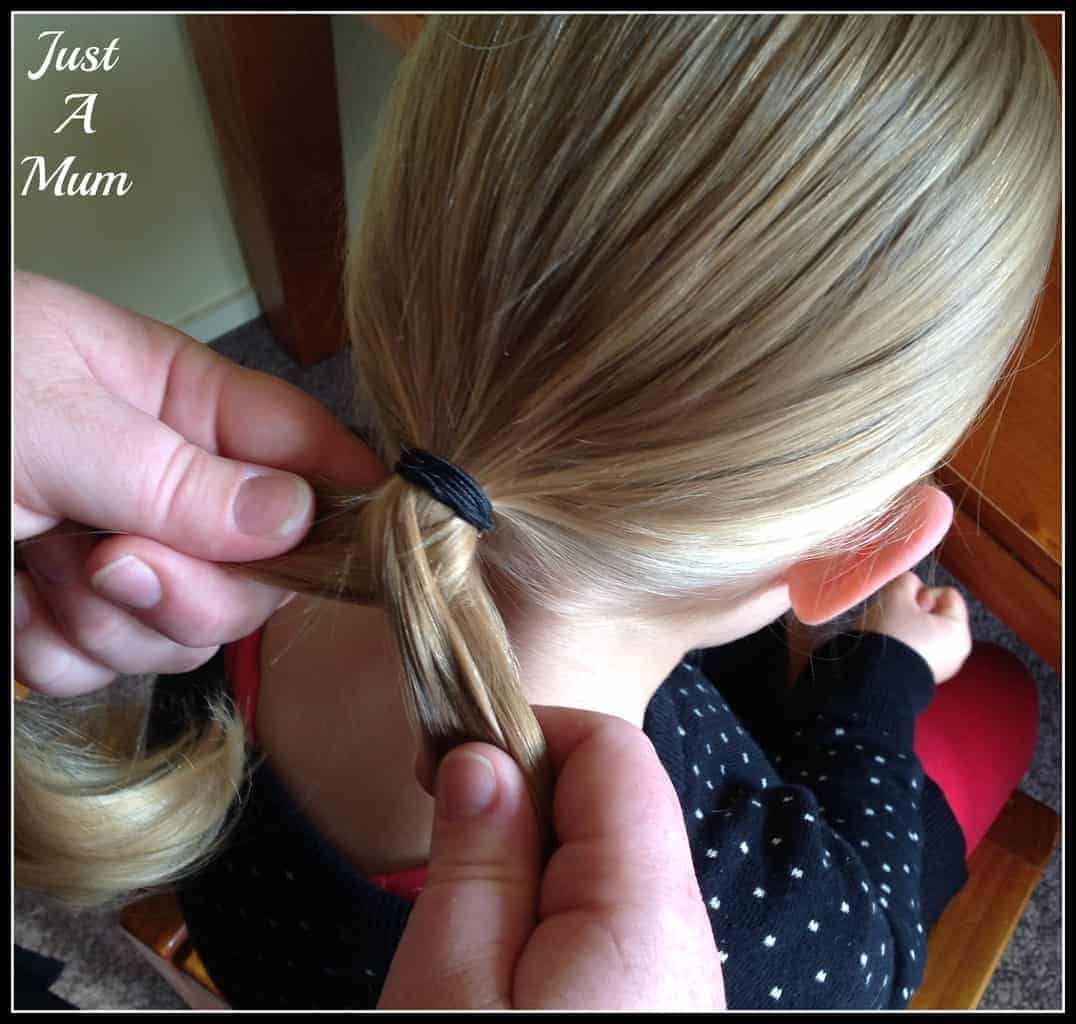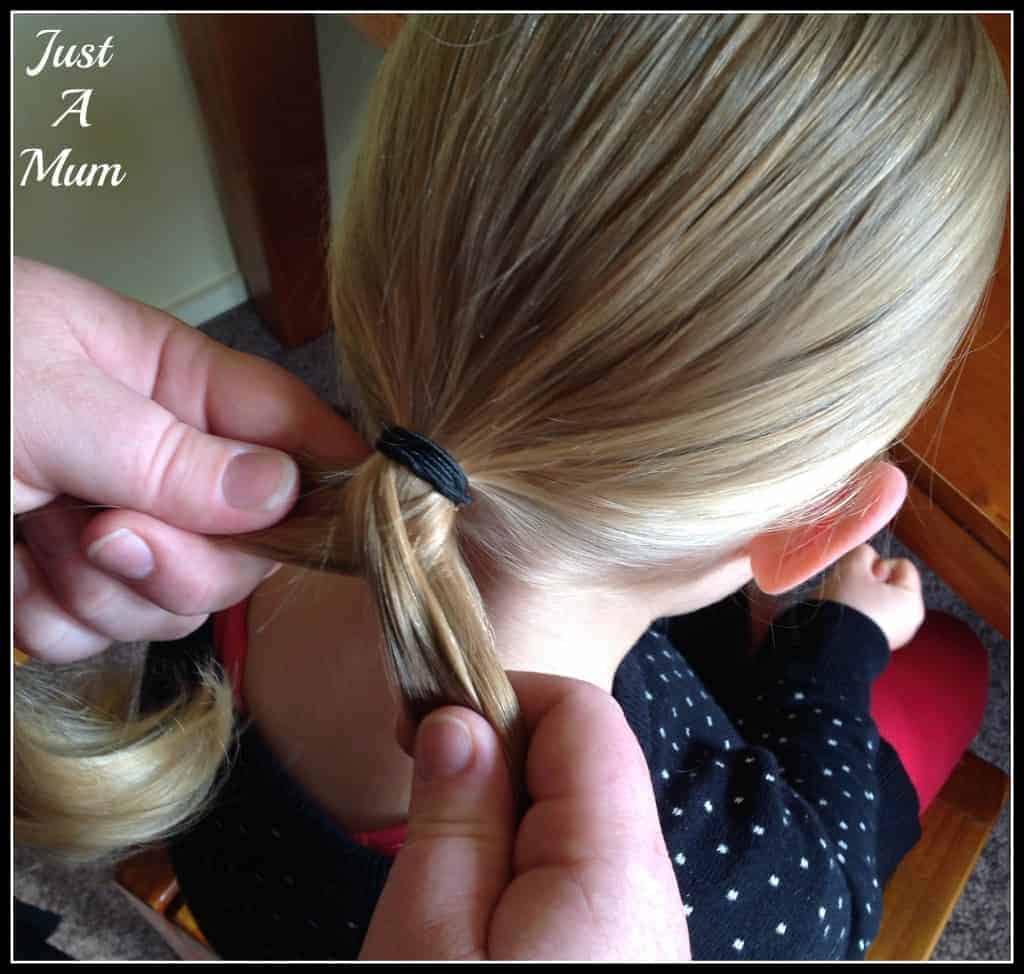 Step Five: Take that small section from the left hand side and take it over to the right and incorporate it into the large right hand section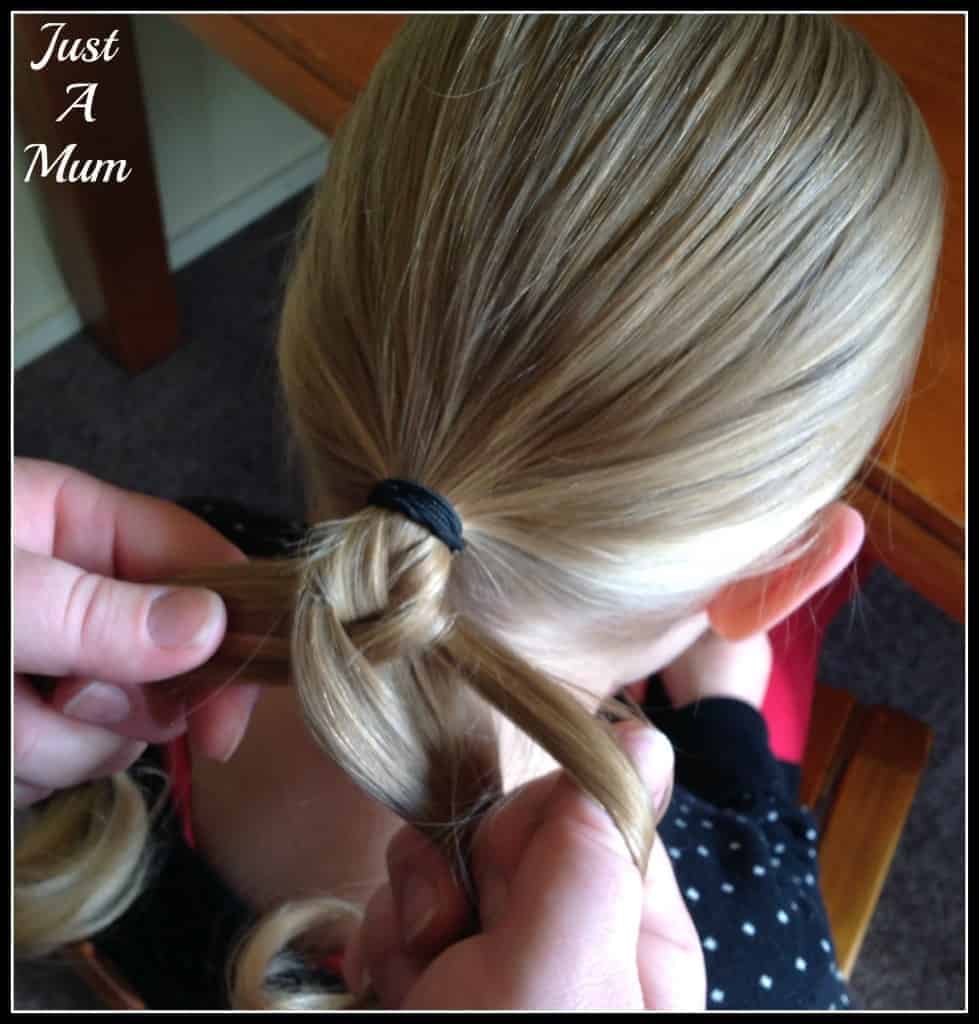 Step Six: Continue taking a small strand from the right and taking it over to the left and then incorporate that into the big strand – then repeat – take a small section from the left and taking it over to the right…..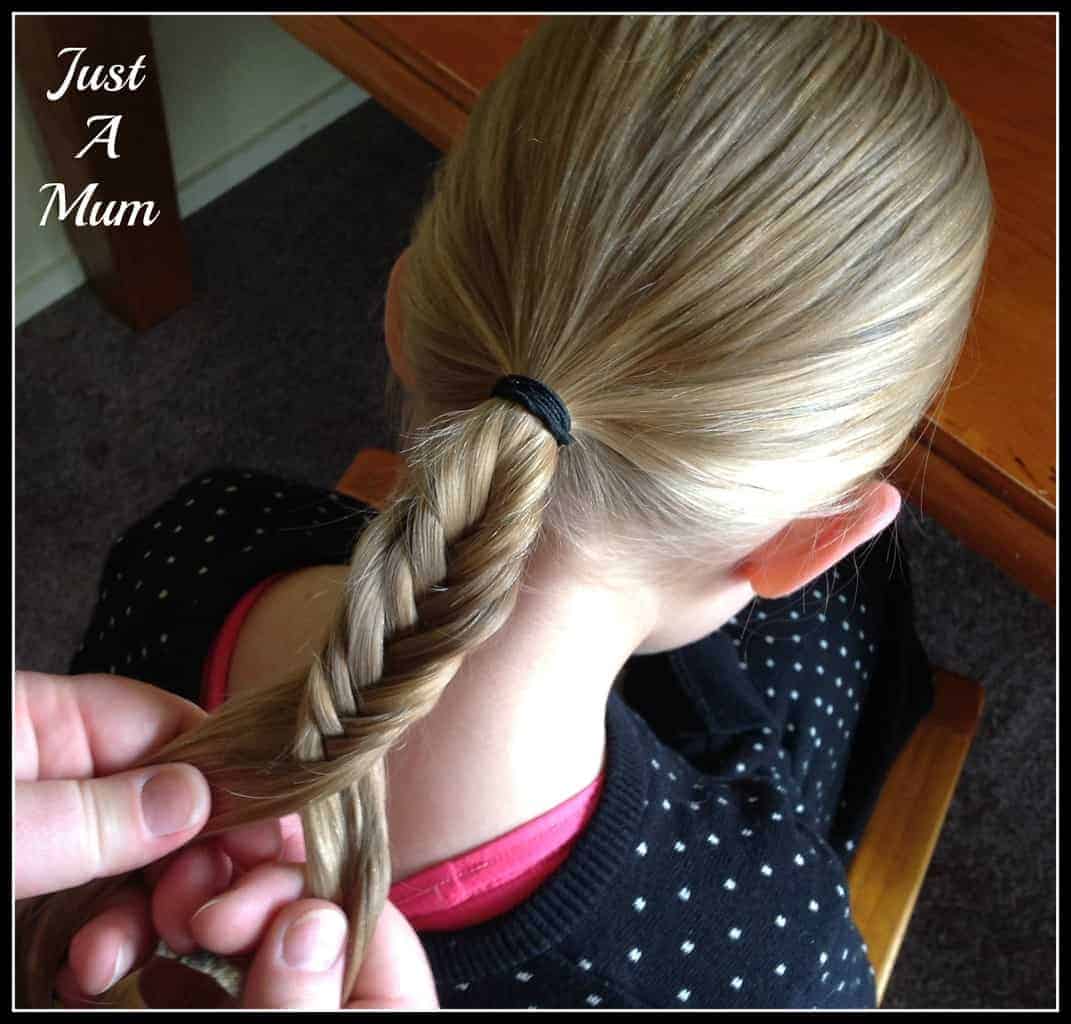 Step Seven: Carry on with this method until you are running out of hair – or shorter sections are starting to show through on the braid, then secure with a hair tie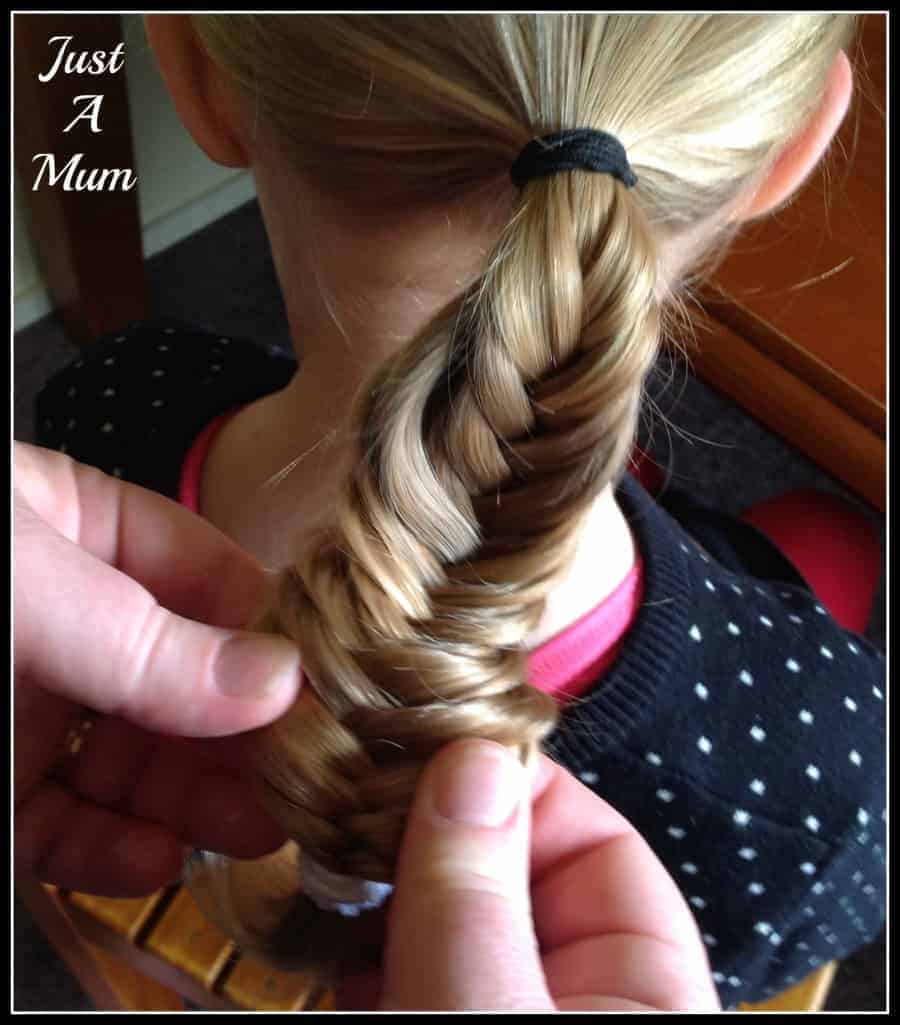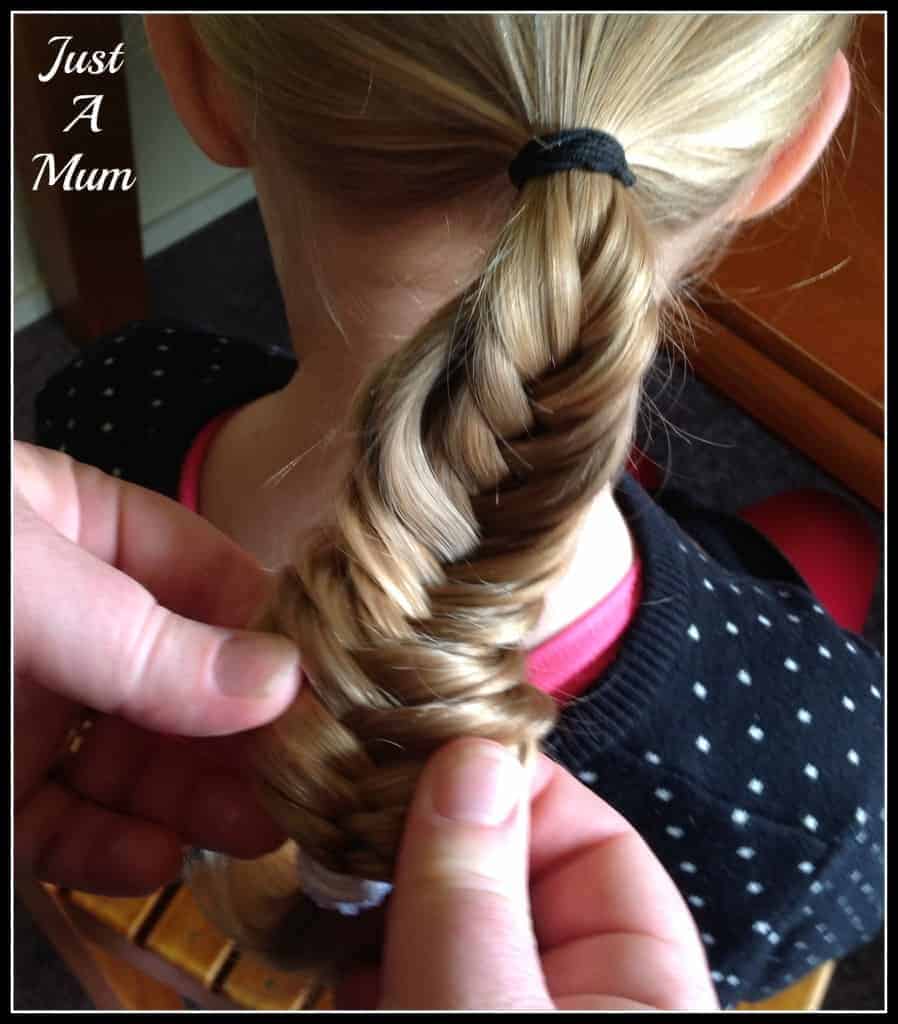 Step Eight: You can pull the sides of the braid to loosen the look of the fishtail and make the "fish scales" look more even all the way down. Then you are done!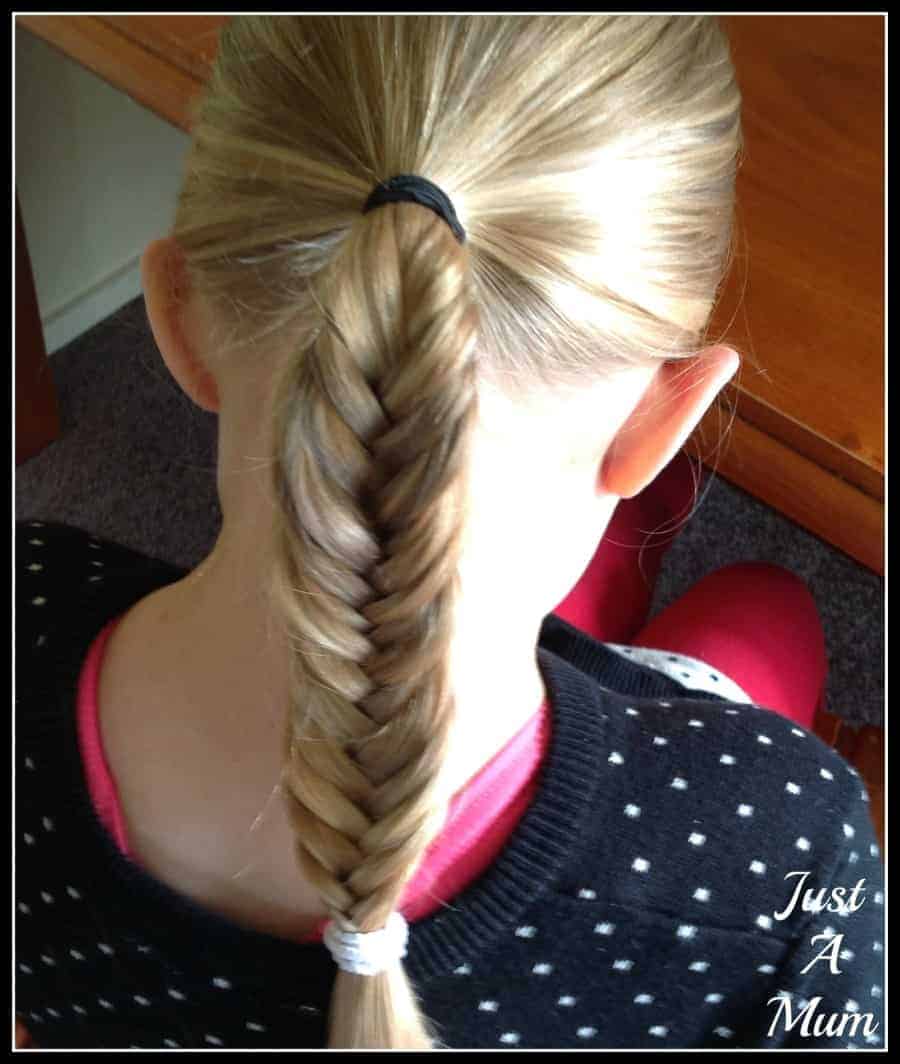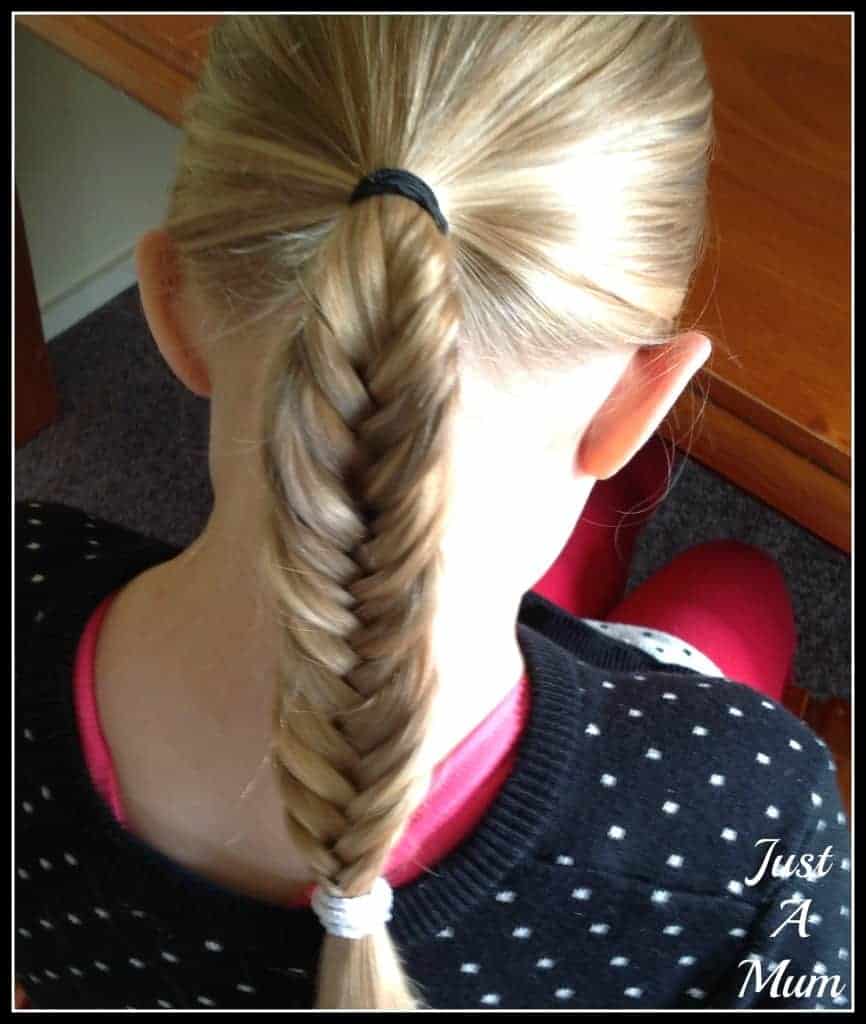 And there you have it! One fishtail braid, it will take a few times to get the hang of it – and of course everyone's hair is different so will the outcome will vary, but give it a try. Remember to post your photos to my Facebook page if you do so I can see your great efforts.
Thank you so much for stopping by, be sure to subscribe to my YouTube Channel – Just a Mums Hairstyles for Girls as I am just starting out so all the support I can get greatly appreciated!
Follow me on Facebook as well by clicking Here and have a nosy around the rest of my blog to see yummy recipes, fun kids activities and now hairstyles!
Take Care
Anna