Love Donuts? Love Muffins? Why not combine the two? Honestly some people are geniuses!!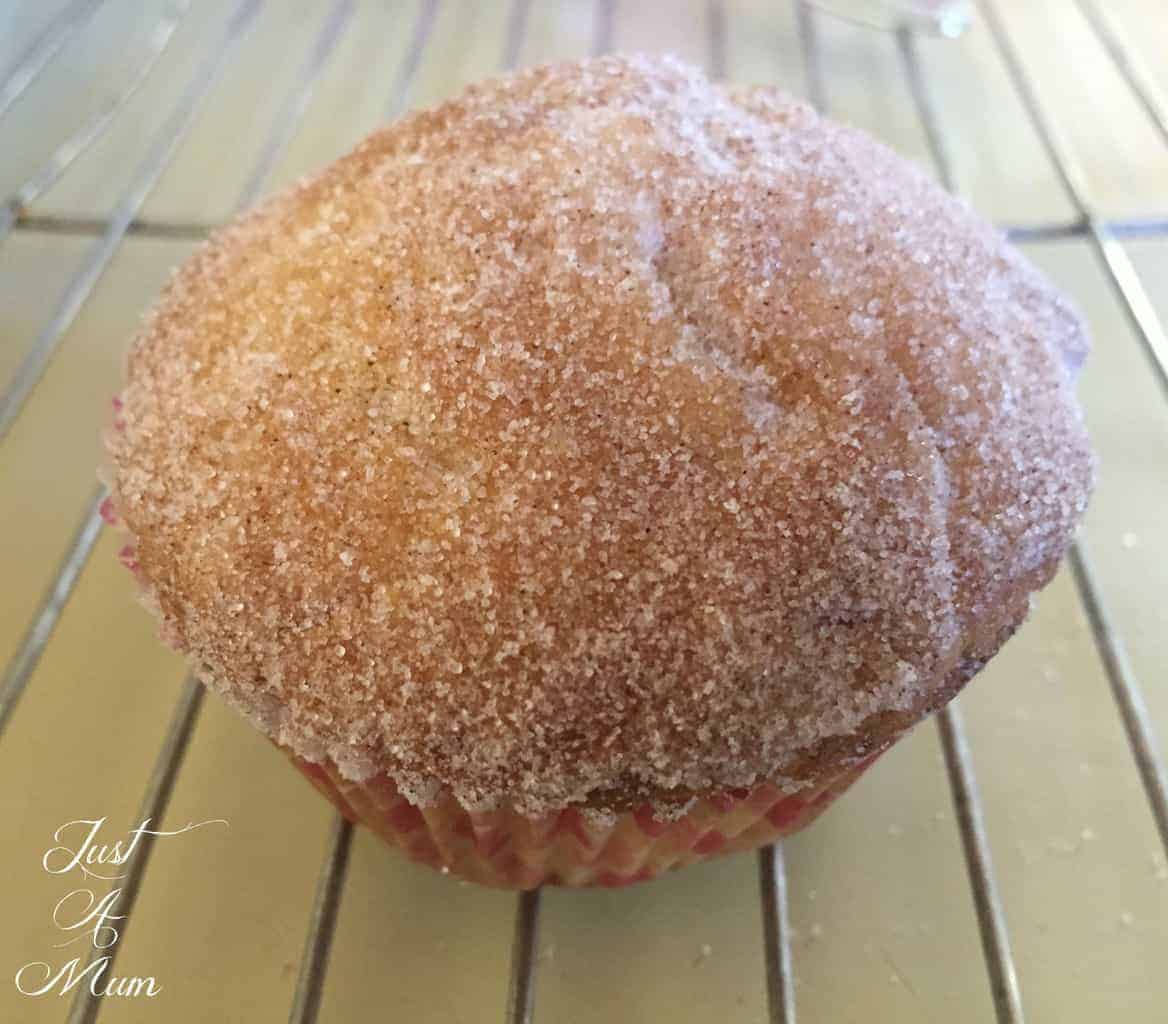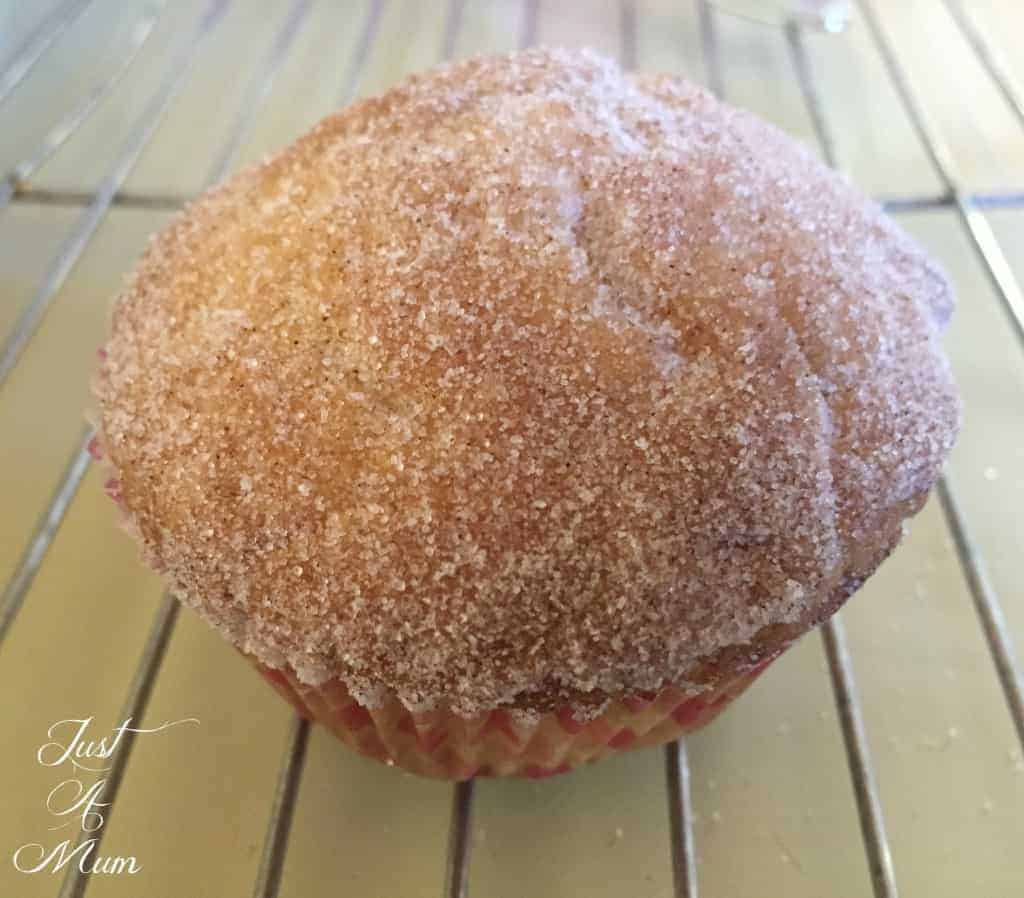 Then comes the name…..what to call them, apparently Donut Muffins is way to boring and well, obvious – so you can find recipes everywhere online and in many stores for Duffins or Muffnuts and that last one requires some thought and more than a few smirks I am sure!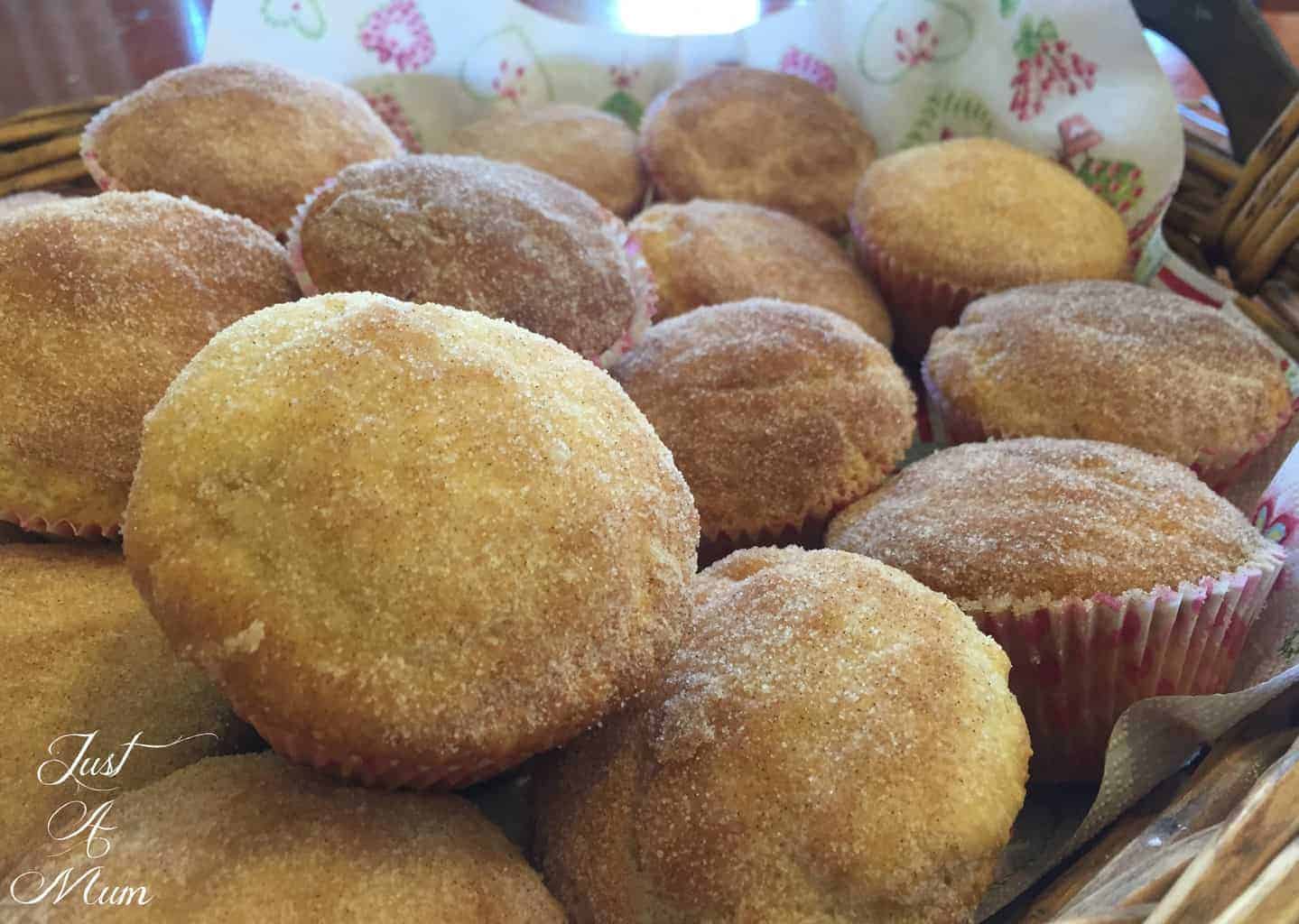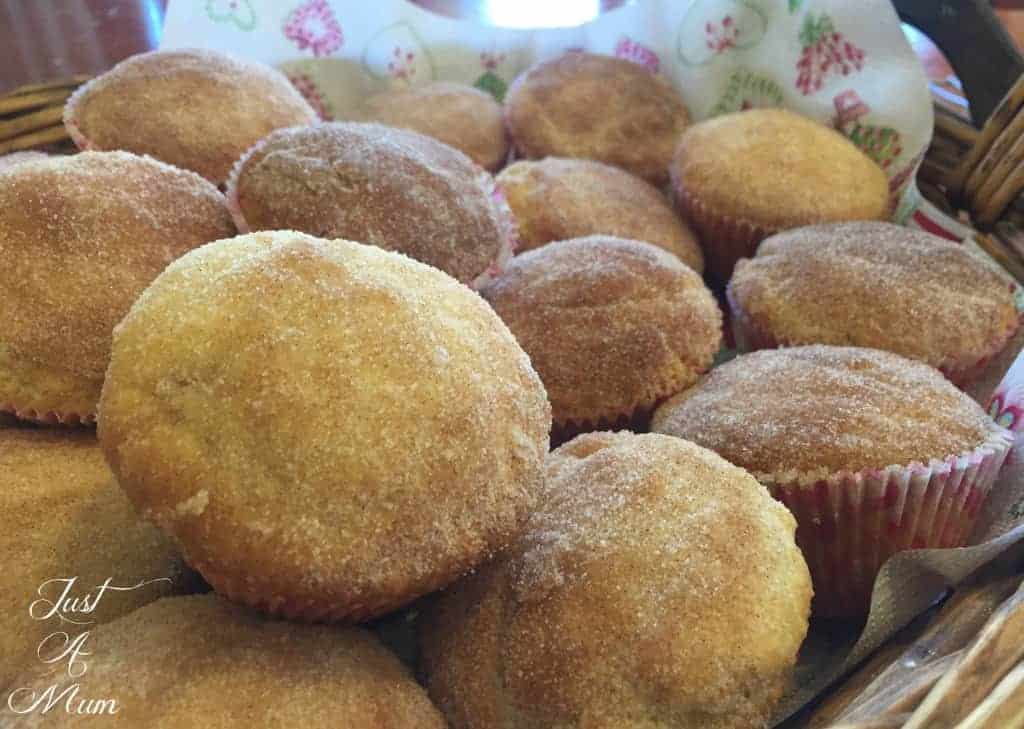 Variations of this recipe can be found in many places but as with all things Just a Mum I like to go for the easy option and this recipe is really really easy. Takes very little time to make and makes a big batch too.
For some extra pizzaz I have added into the mix a centre of jam, you can use any jam you like. Today I used strawberry, but what I recommend is using a good quality one so that it holds its flavour and texture while baking. Feel free to be even more generous with the jam centre than I was if you like more flavour. You could even omit the jam from the baking part and then pipe it in from the top once cooked!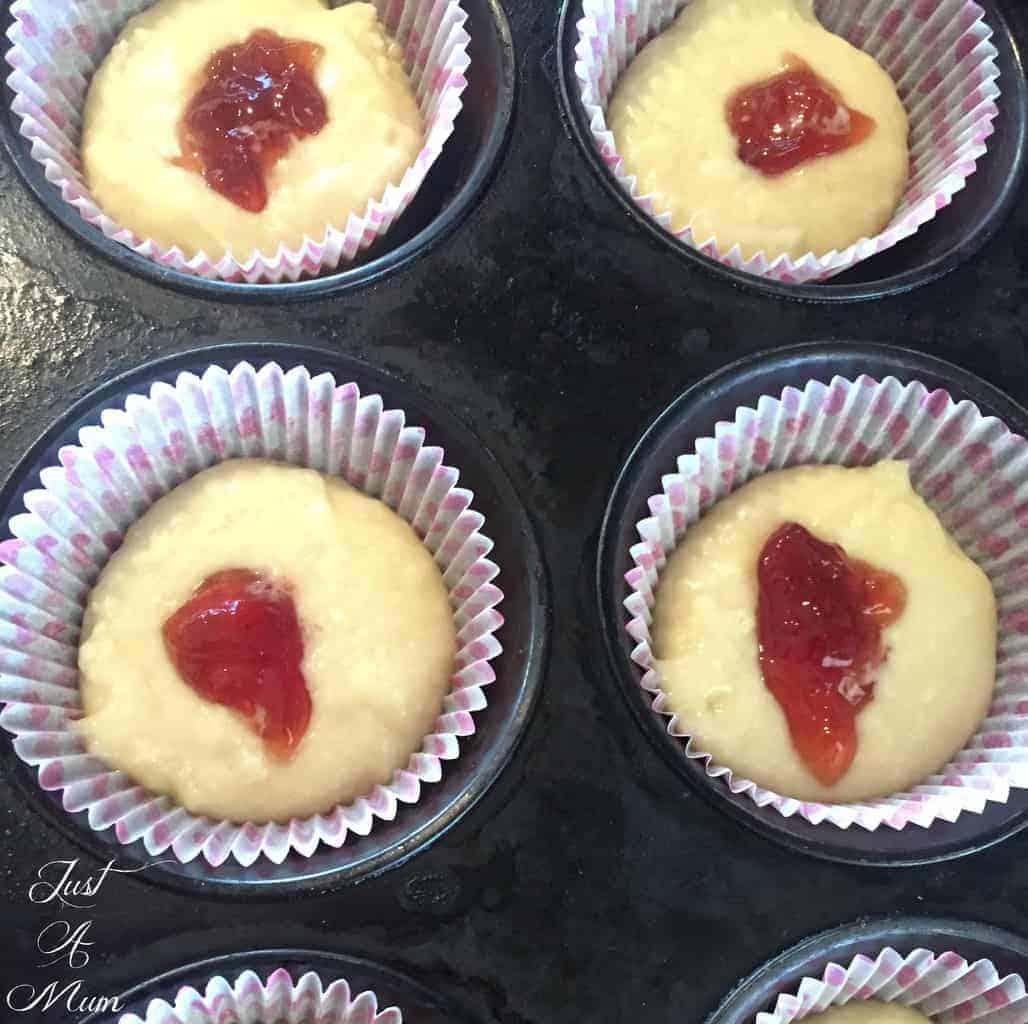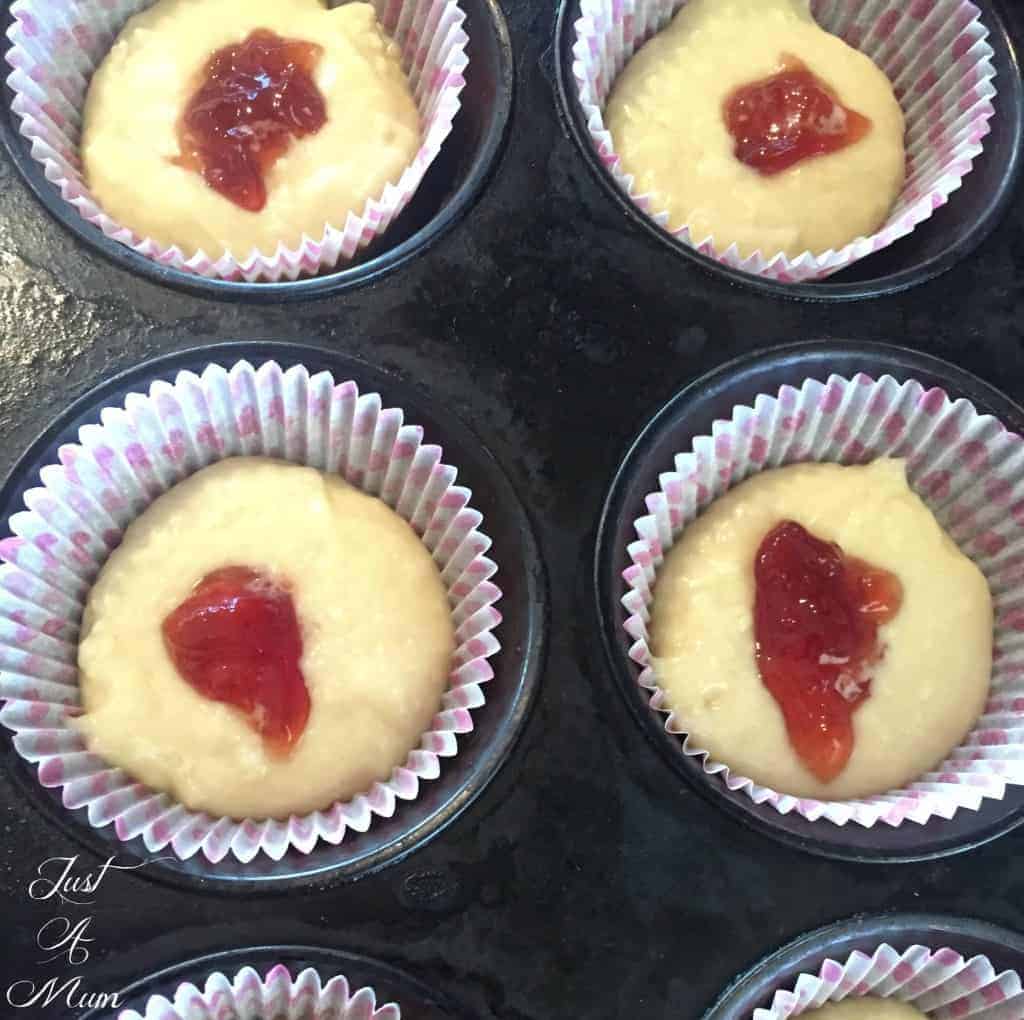 This recipe made 15 good sized muffins, so feel free to double it or halve it if you require less. This recipe also calls for buttermilk – I always prepare my own by using normal milk and either white vinegar or lemon juice.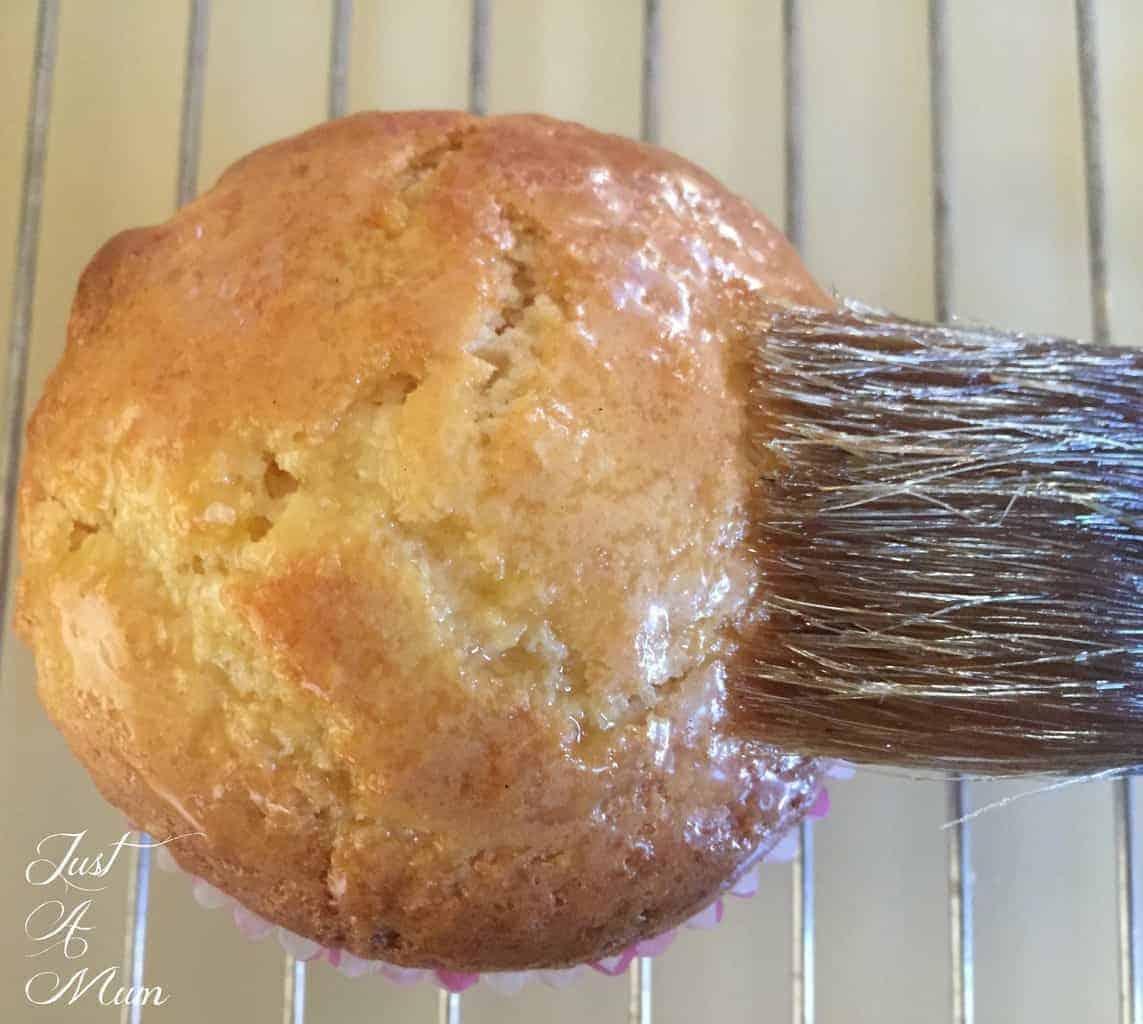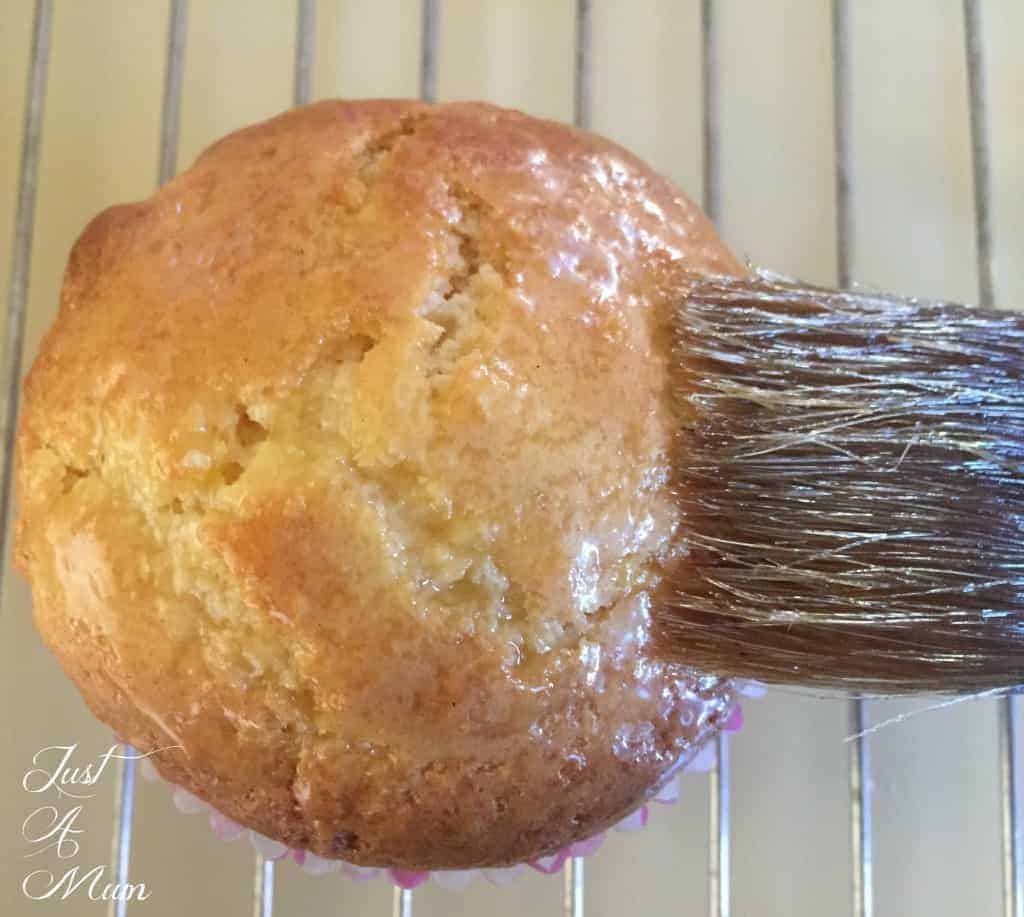 Here is a great tip when baking – never bang or tap the cup on the bench to settle the level. Best practice is to aerate the flour first with a knife or whisk, then scoop the cup into the flour, and level with a knife. This way you get the precise amounts of flour the recipe calls for! 🙂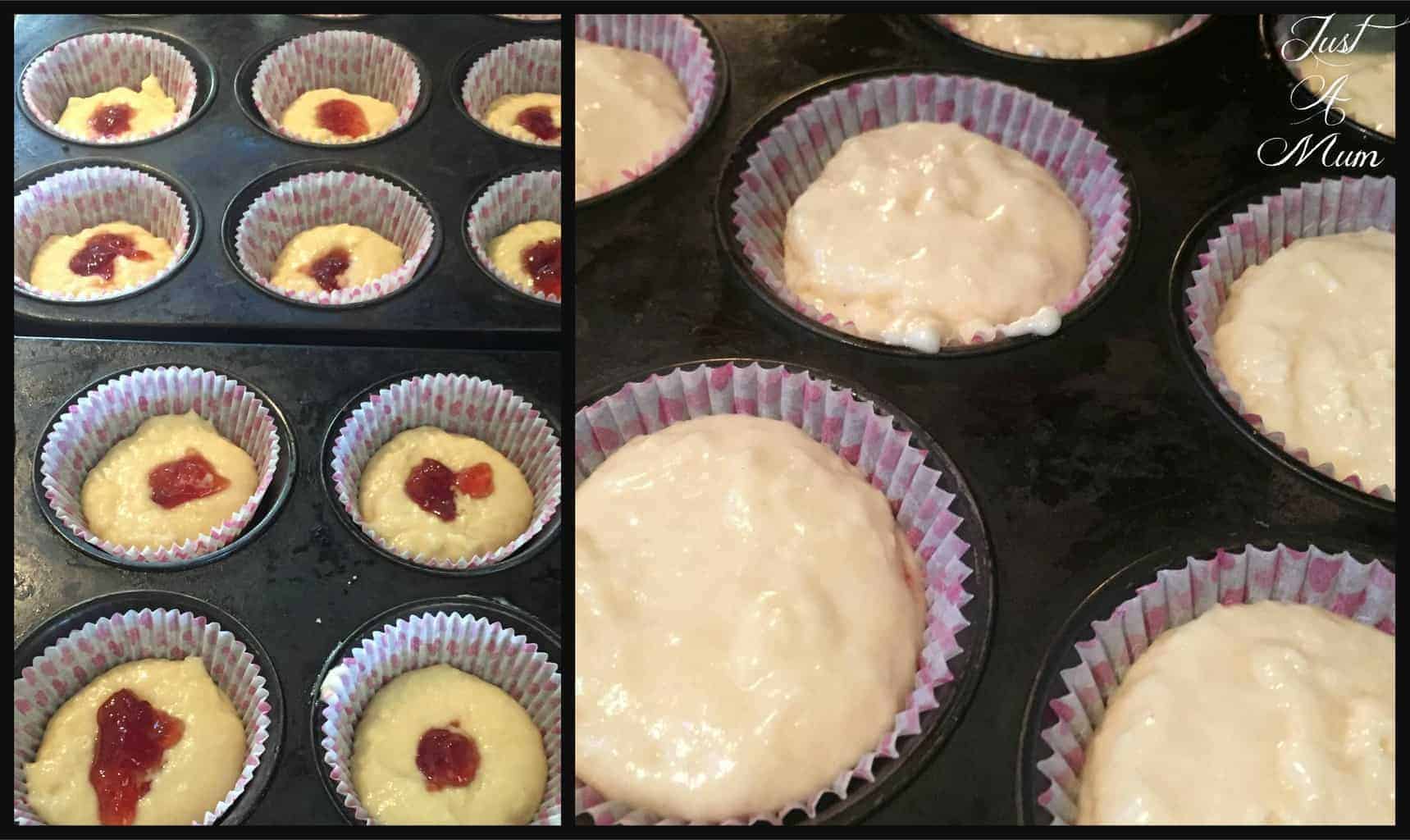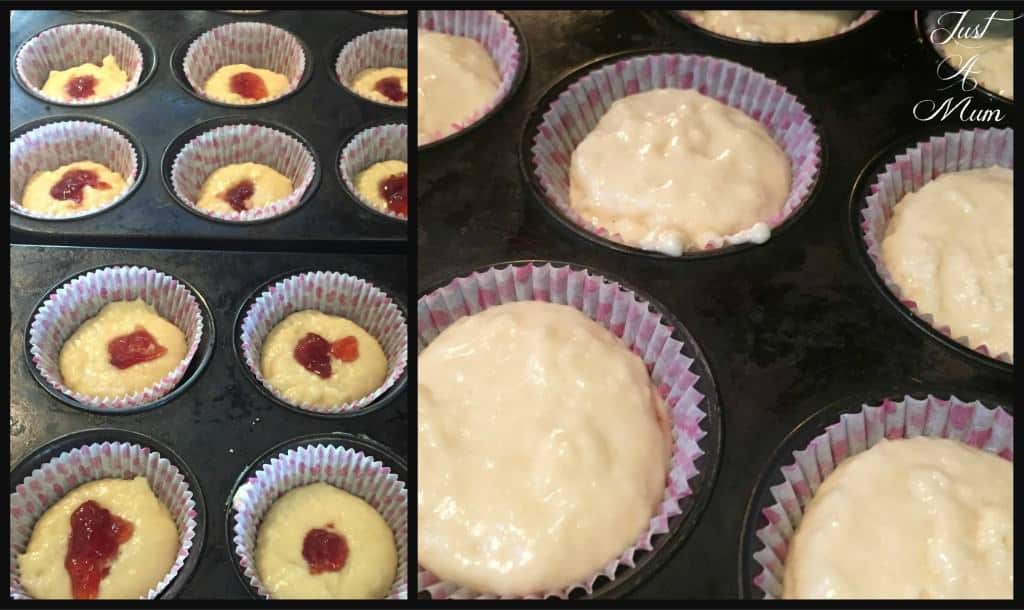 It really is quite easy! The quality of the jam is quite important, I used our cheapy one and I found that it disappeared a little on the cooking process, still nice but a great quality jam would be delicious!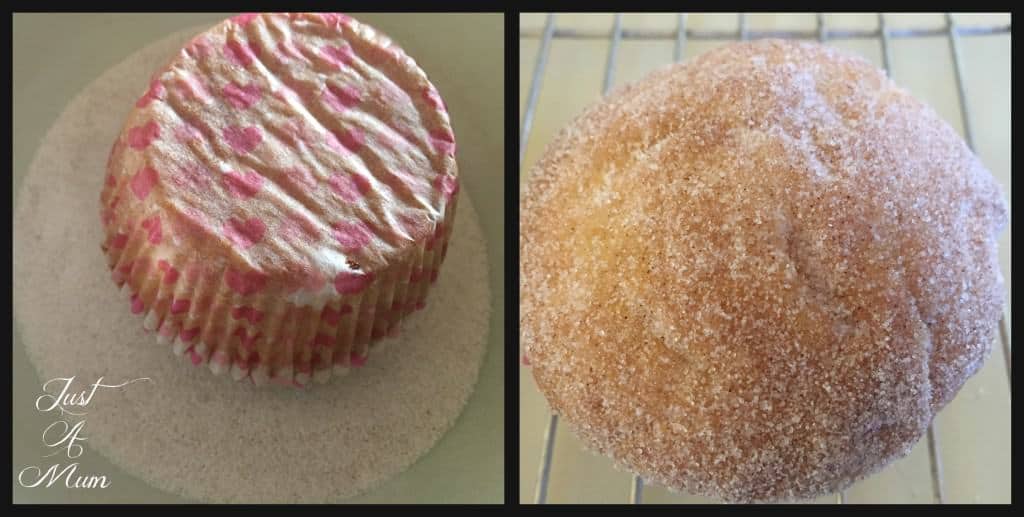 I hope you enjoy this recipe. It is always lovely to hear what you think of my recipes so please do leave a comment below if you have stopped by!
Feel free to share any Just a Mum Recipe you find with your family and friends, it is all about spreading joy through baking. 🙂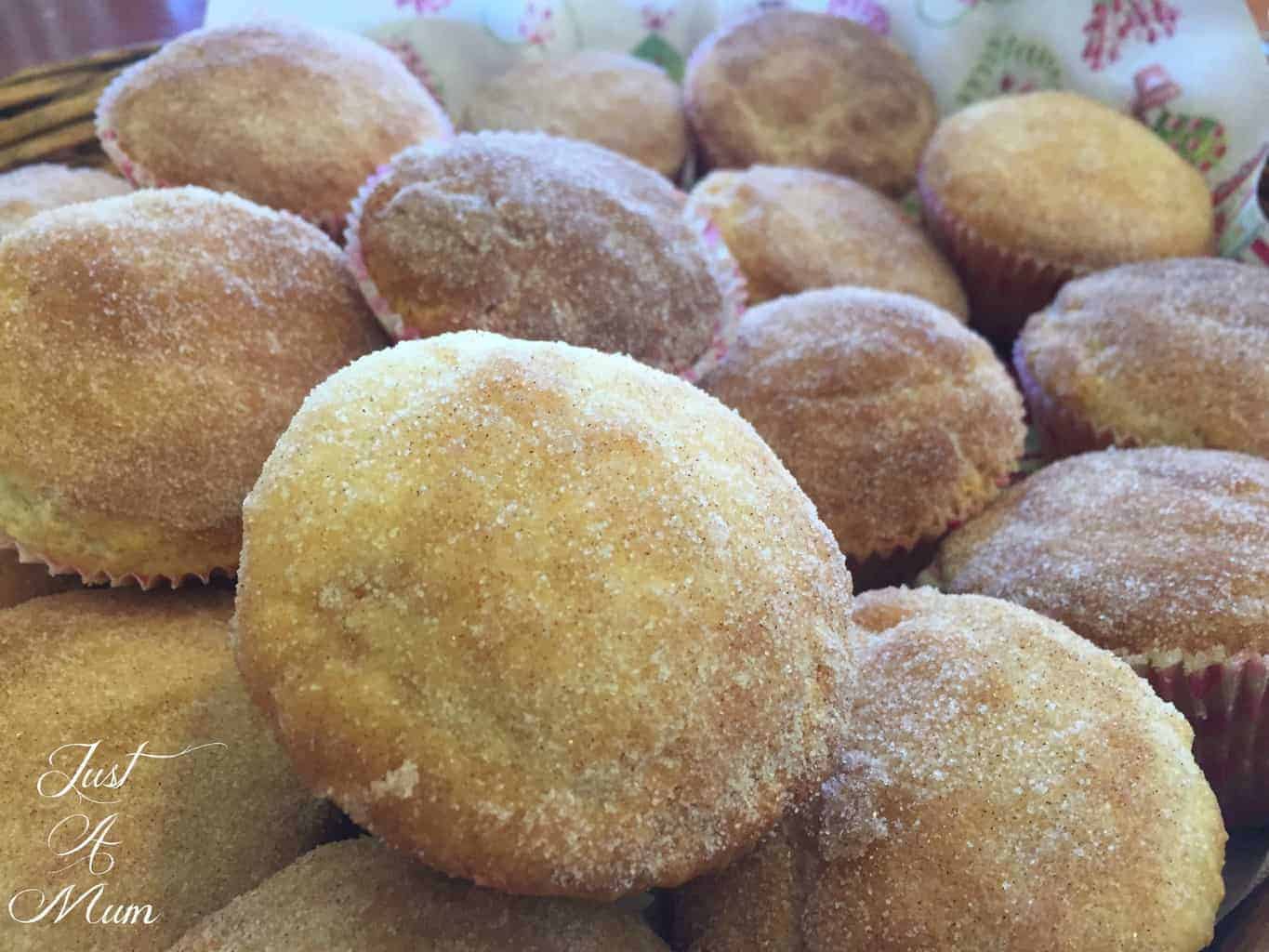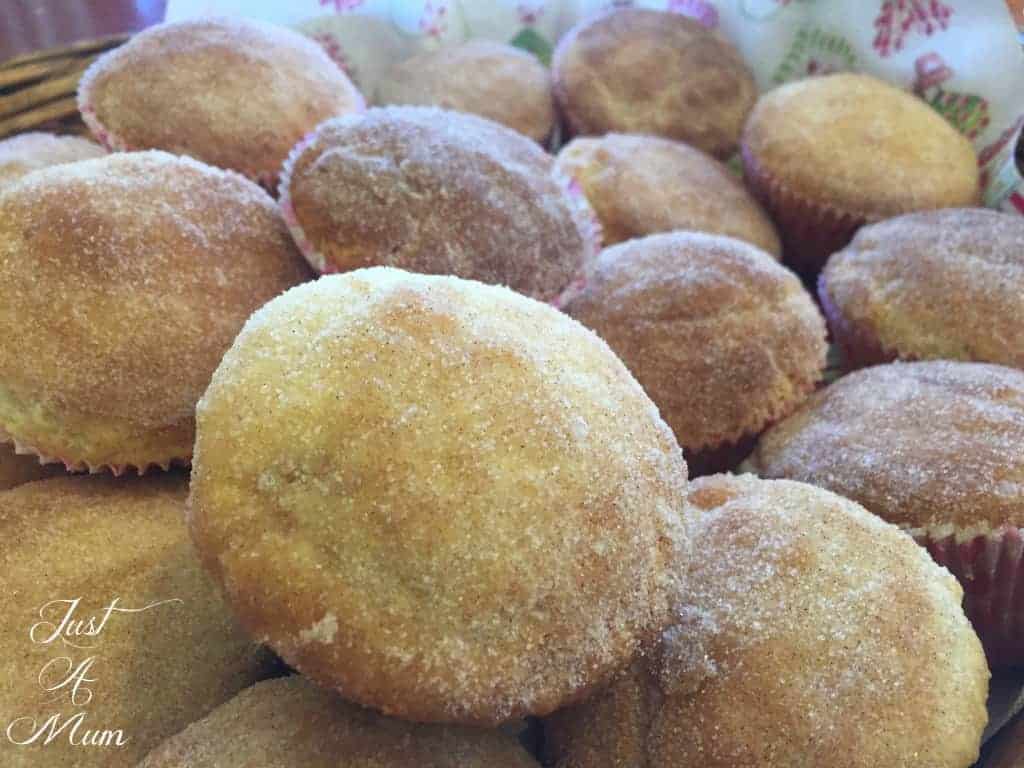 Please follow Just a Mum on Facebook and you can also register your email address above right to subscribe to each recipe as I download it! No spam, just great recipes straight to your inbox.
Thanks for stopping by, happy baking!
Anna