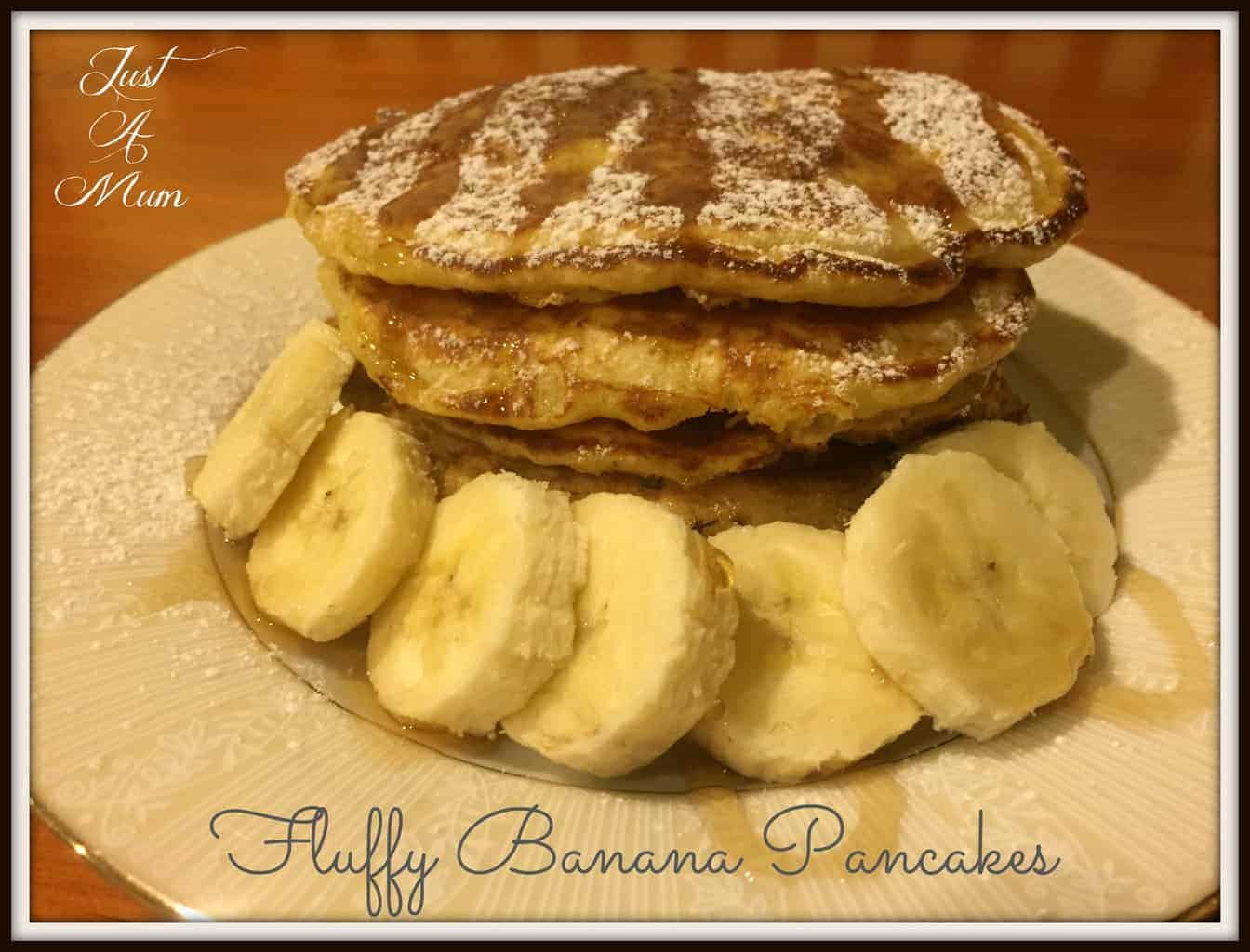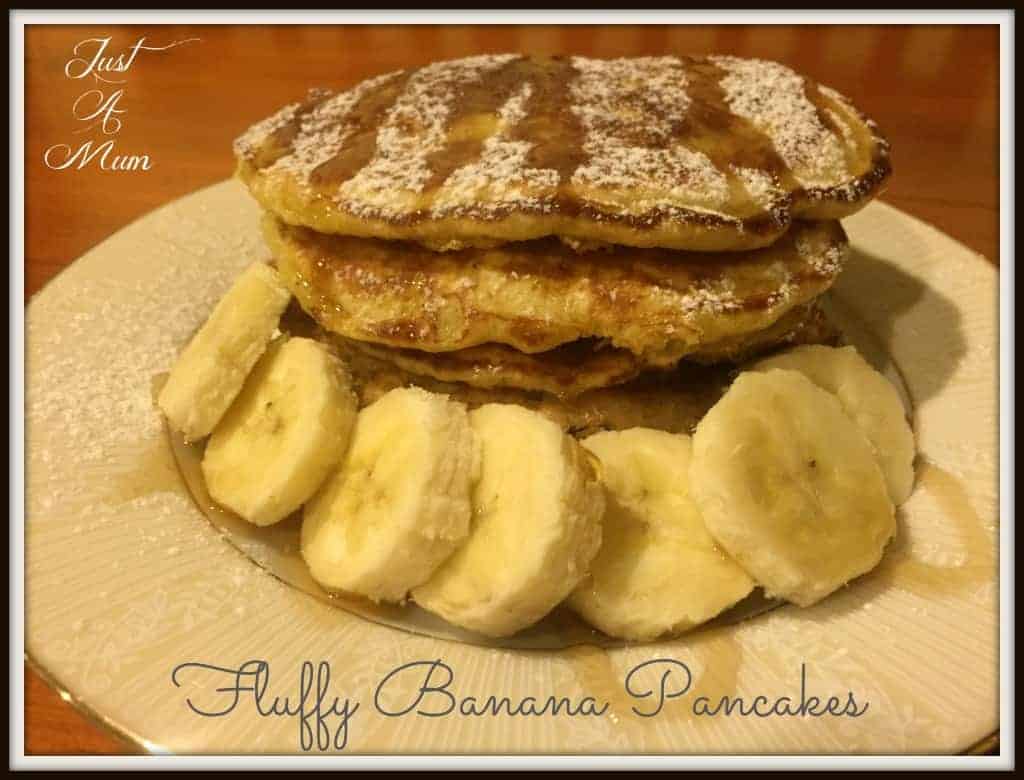 How does delicious fluffy banana pancakes sound for your brunch this weekend? And an added bonus of using up those brown bananas on the bench!
These are the ultimate comfort food, perfect for brunch, quick to make and absolutely delicious! They are fluffy and light and totally moreish!
The origins of this recipe are from a children's cookbook so they are not difficult to make, in fact my helper today was my 4 year old daughter so it can be a total team effort! I found this updated version on Once Upon a Chef so I encourage you to check out her page as it is just lovely.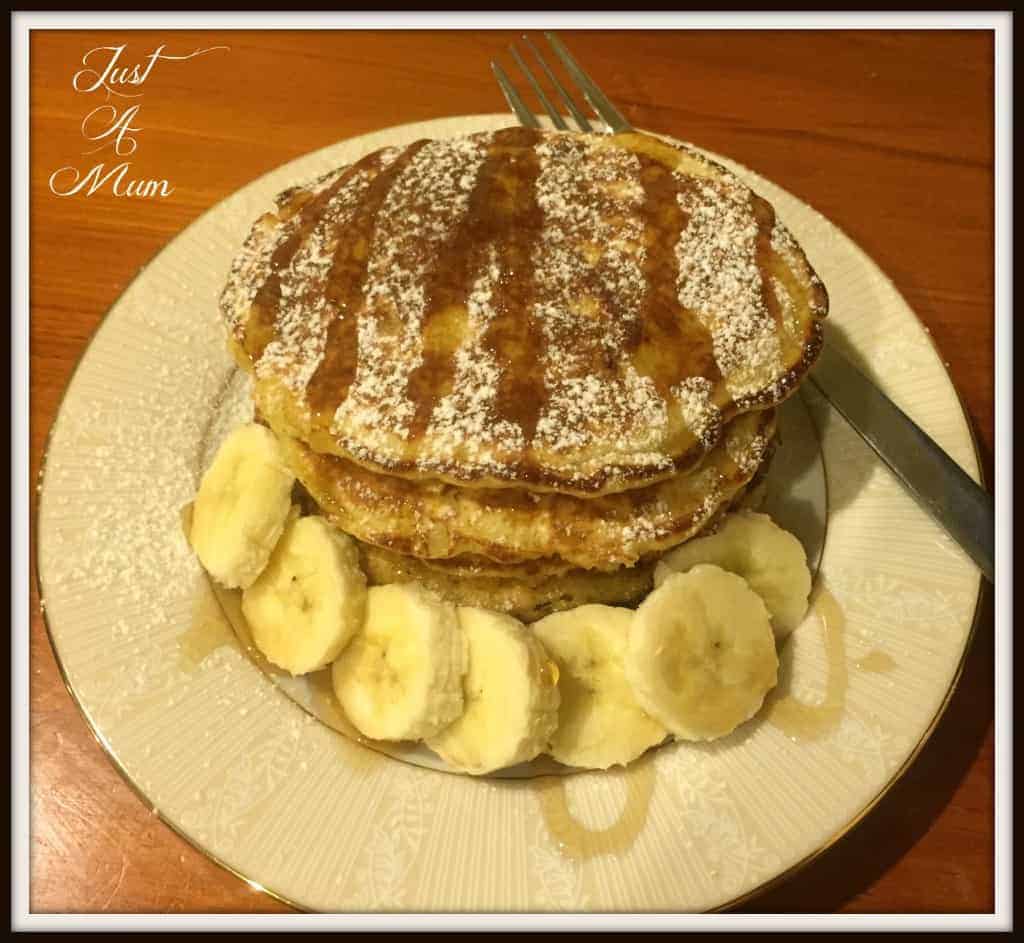 The banana is subtle flavour and you could easily add more to bump up the flavour if you wished, but adding some banana on the side was a lovely touch and added that extra dimension to texture too! My son said we were just missing the bacon and whipped cream so maybe next time!
It is a simple matter of mixing the wet ingredients into the dry and cooking! Doesn't get simpler than that and of course since it uses every day ingredients it is an added bonus when the cupboards are a little bare!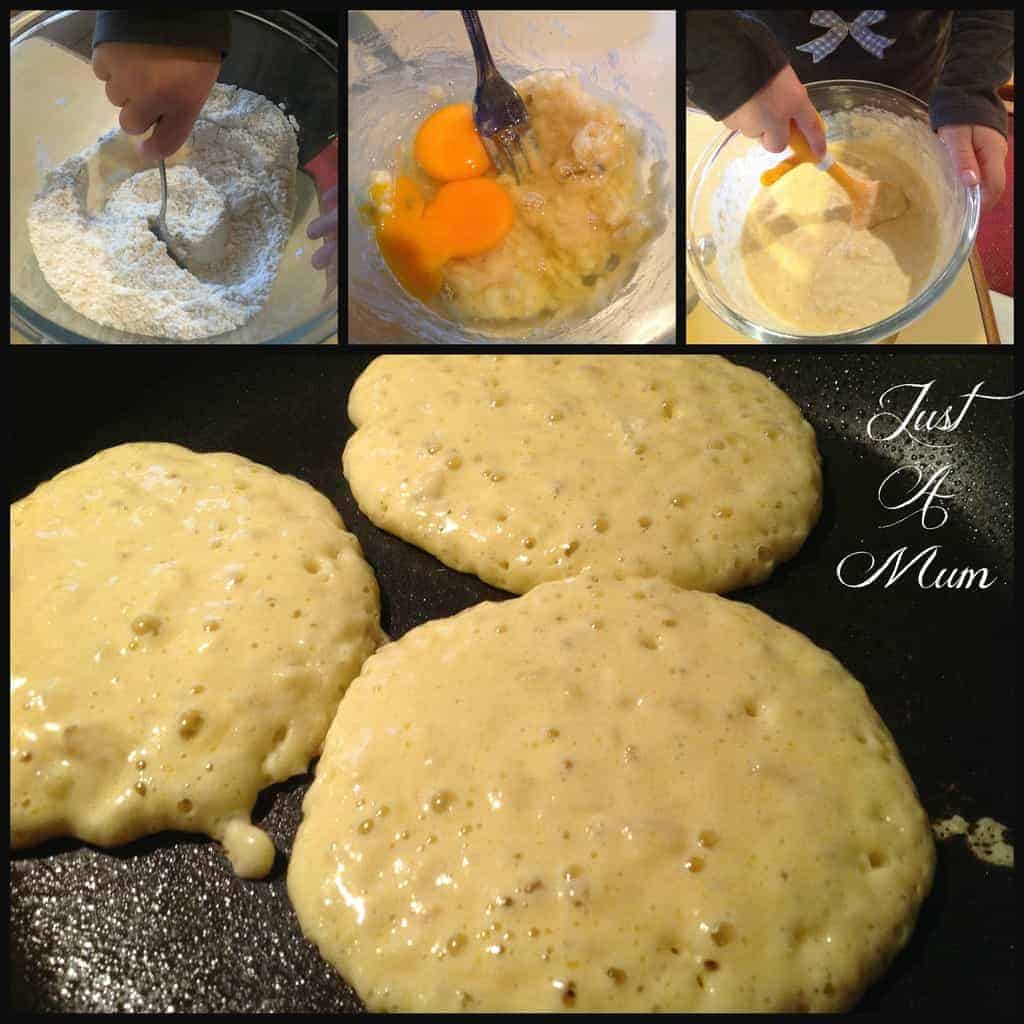 I hope you try this out the next time you are wanting something different for breakfast or brunch (or dinner!) it was definitely a 5 star thumbs up from my lot!!
I do hope you enjoy this recipe! It is so easy and absolutely lovely – something the whole family can help with and enjoy!
Please do follow me on Facebook and feel free to sign up to register for my recipes to be emailed to you as I post them above right in the Subscribe area.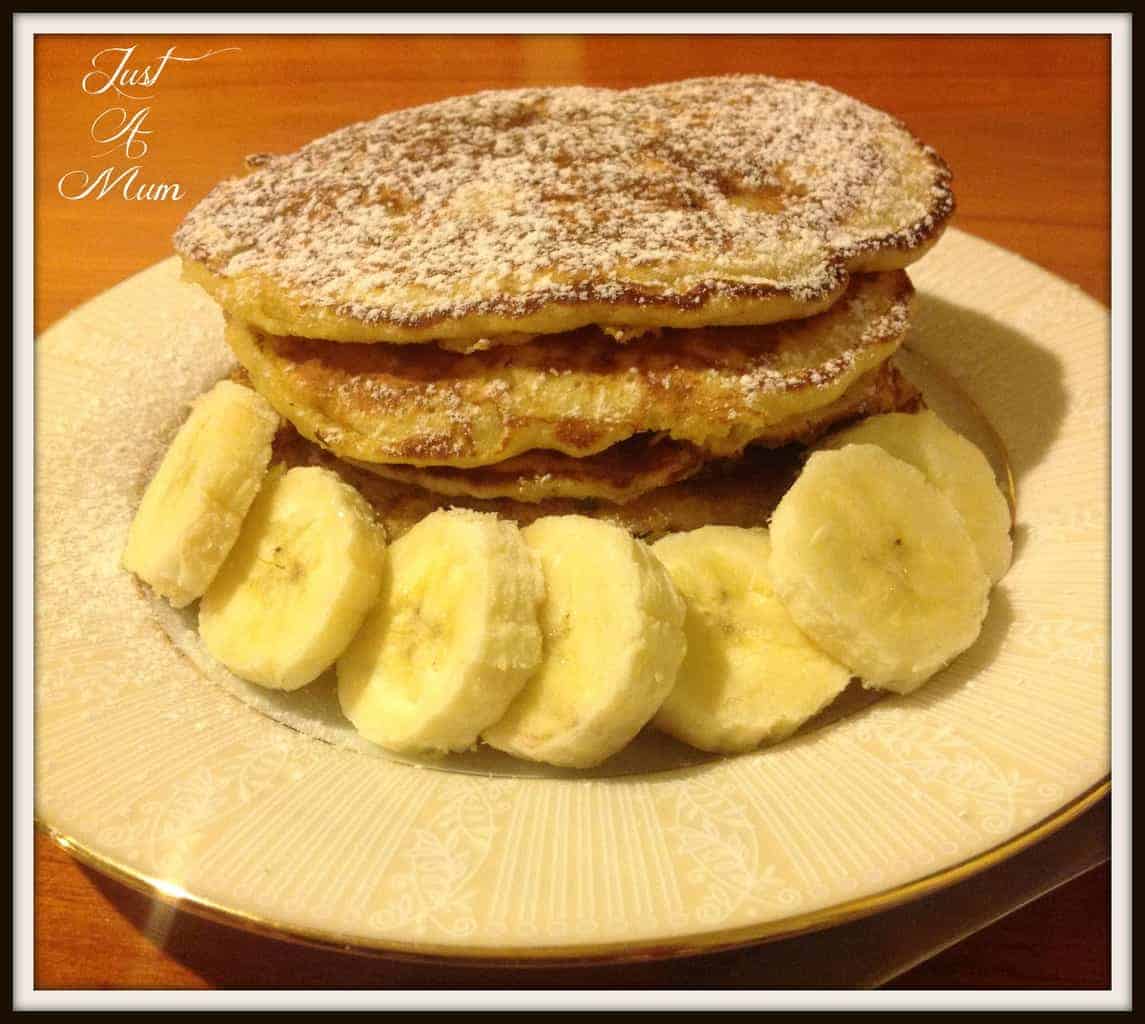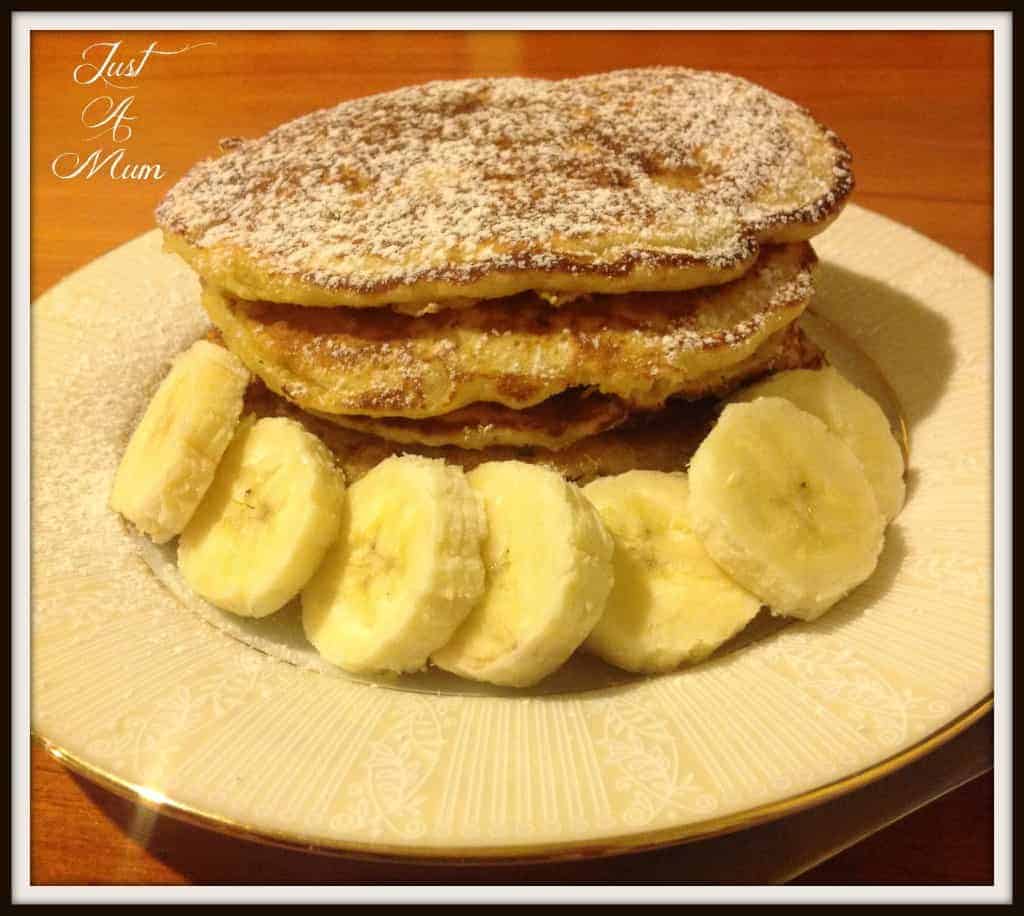 Thanks so much for stopping by!
Happy Baking, Anna 🙂