Banana lollies in a slice is an inspired idea! So simple and easy to make plus a little sweetness overload. I think you will love this Banana Lolly No-Bake Slice.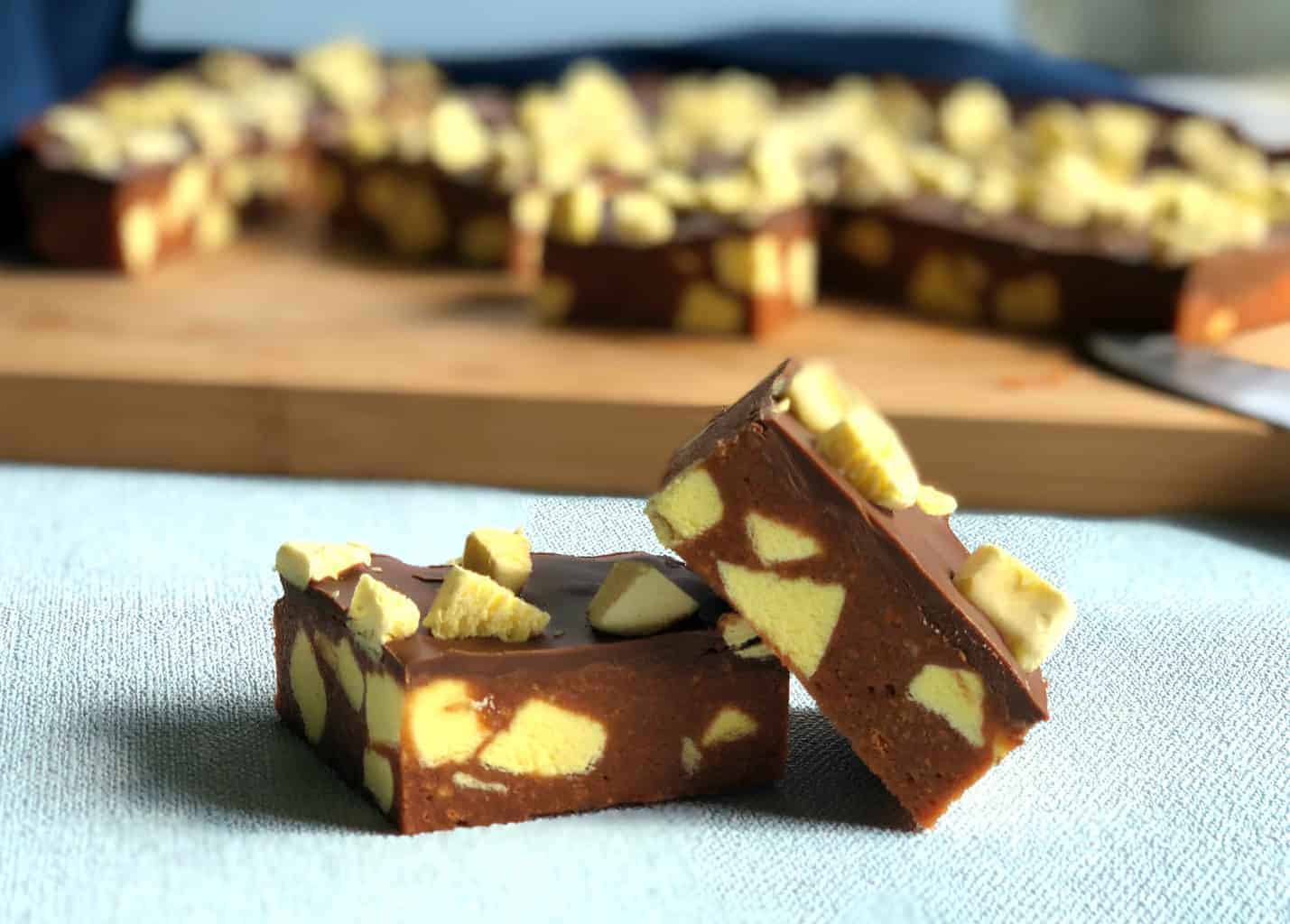 If this recipe looks familiar that is because it is a crowd favourite. The world famous Just A Mum's Pineapple Slice has had a makeover for all the banana lolly fans out there.
Using just a few ingredients this slice works so well with sweet lollies added in.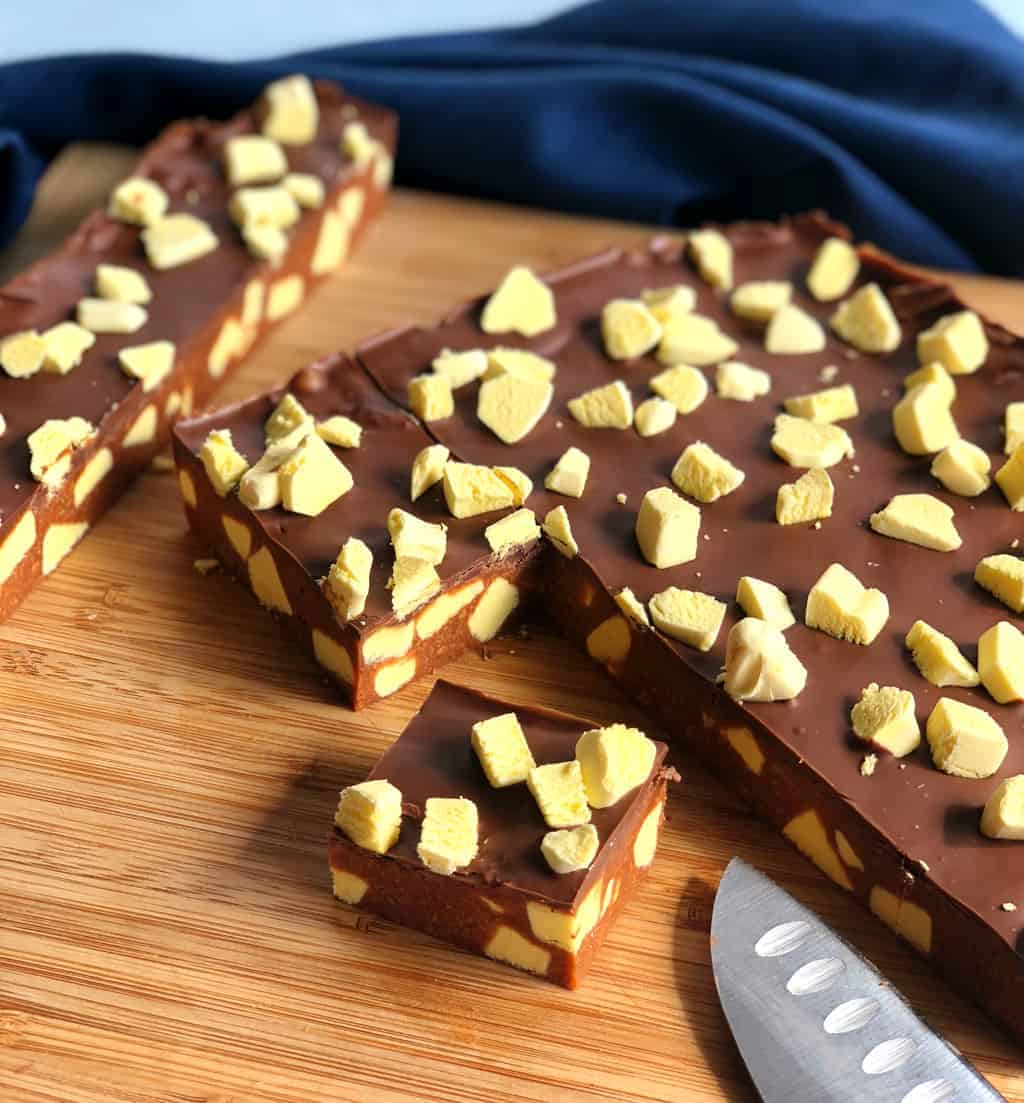 This recipe includes just Malt Biscuits, Condensed Milk, Butter and of course Banana Lollies. I found a big bag in Countdown the other day, which was a great find! You can also find them often in bulk bins.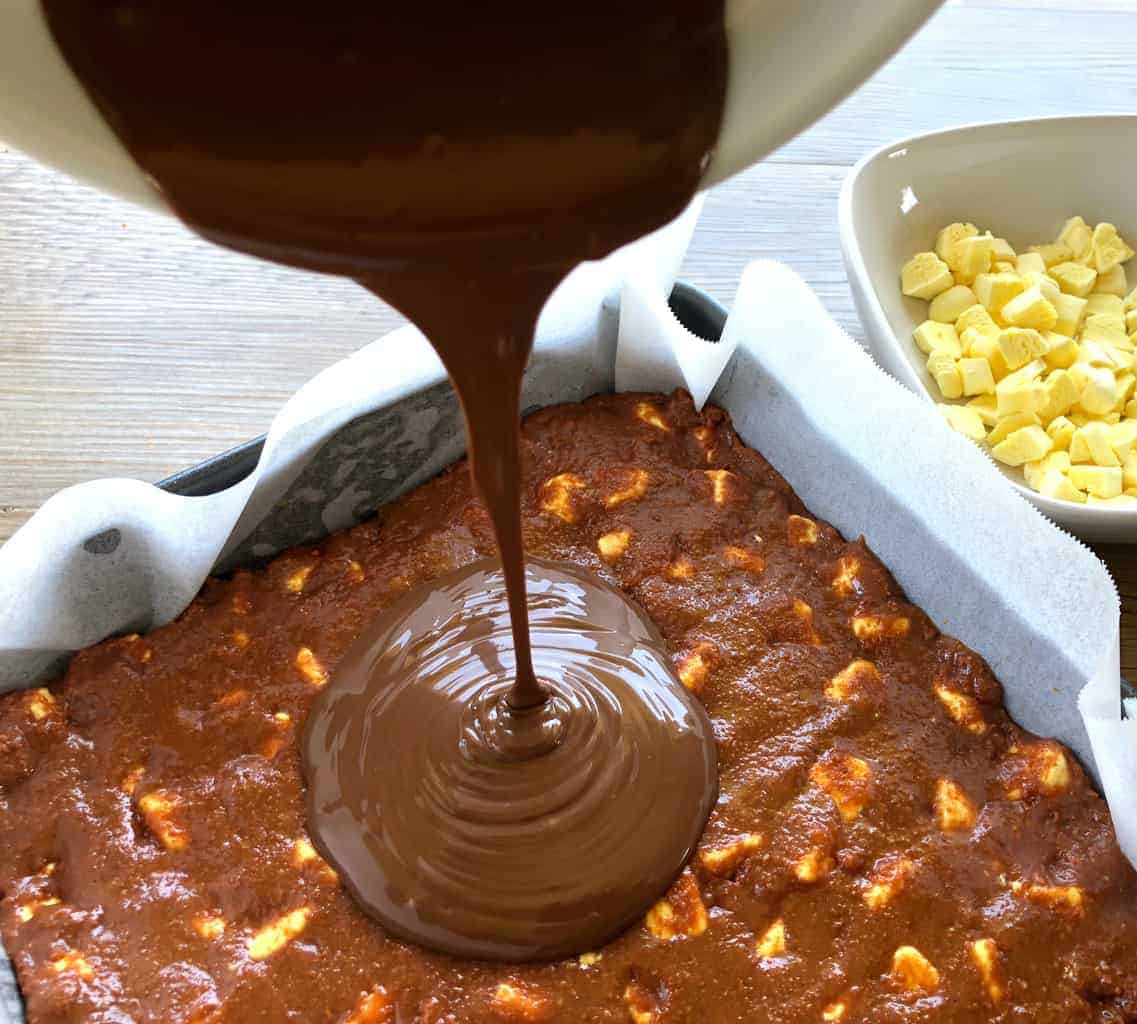 The longest part of this recipe is cutting up the lollies. Better if they are smaller as they distribute throughout the slice. I used most of the packet for the slice, and saved 10 of them to more finely slice for the topping.
The topping is simply chocolate. In this case my favourite Whittakers Creamy Milk Chocolate melted. You can add a little oil to the chocolate once melted as this prevents the topping cracking when you cut it. Of course I forgot this step on this one. Still tastes amazing!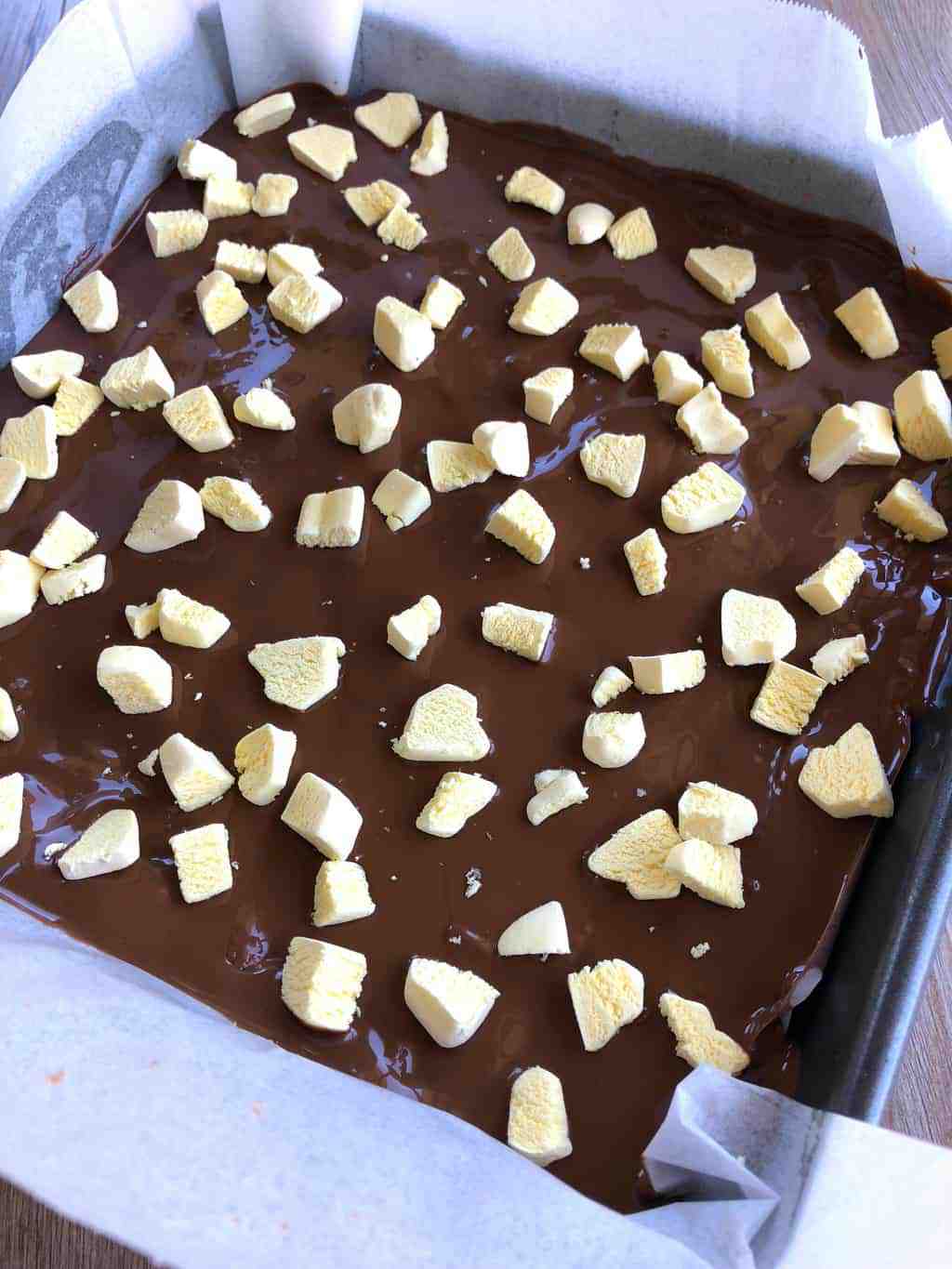 Then sprinkle the finely chopped banana lollies in top while it is still melted, then refrigerate.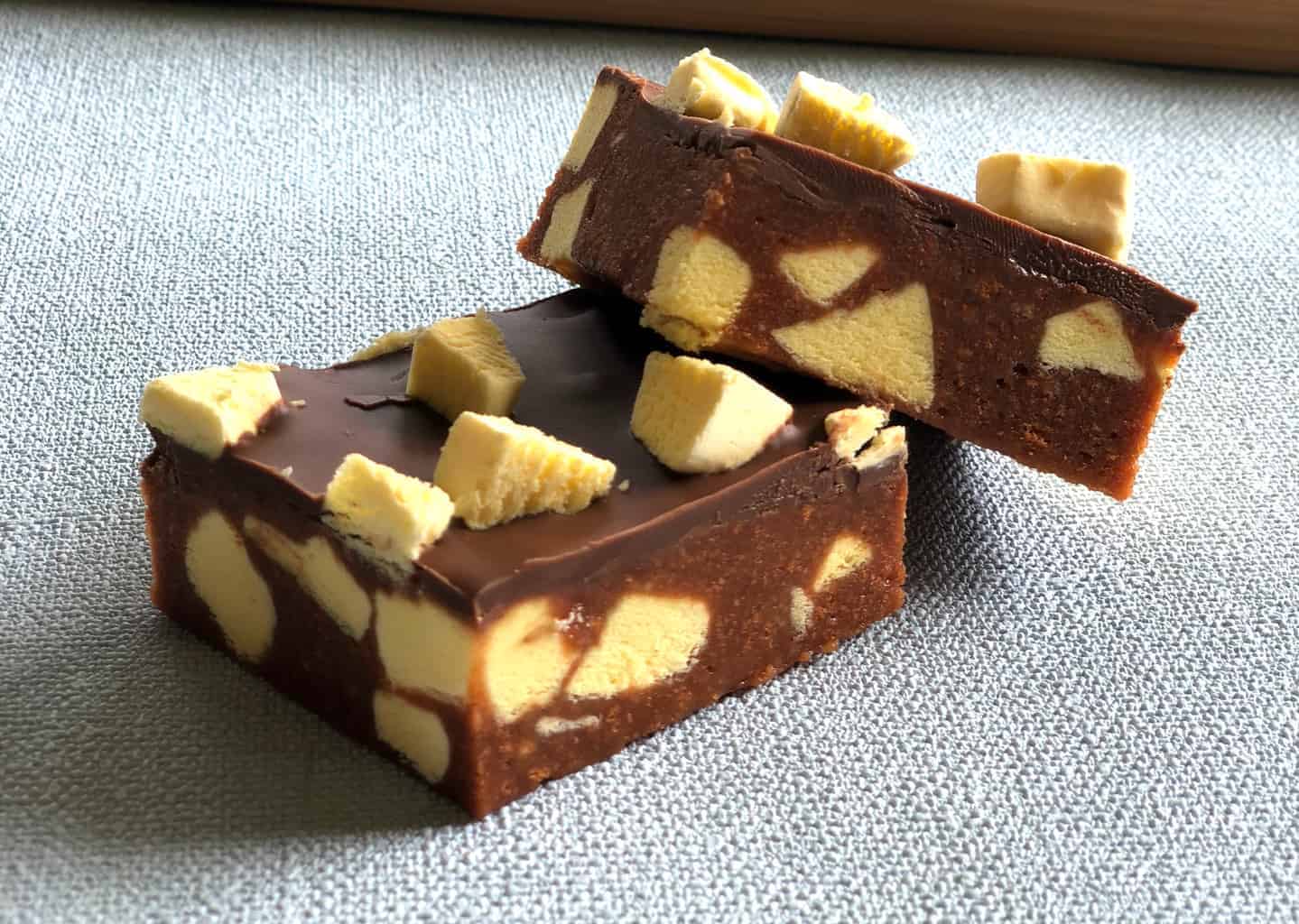 When I was planning the title of this recipe I asked on my Instagram Stories for some ideas – the suggestions were fantastic! I went with the most boring of titles but thought I would share some of the other inspired options, so if you wish to share this recipe you can rename it one of them:
Choconana Slice, Monkey Slice, Chocolate Monkey Slice, Banana Bites, Monkey Nugget Slice, Go Go Bananas Slice, Monkey Fudge, Bananarama Slice, Choc Bananarama, Monkey Food, Crazy for Bananas, Choc Perky and so many more! I should definitely crowd source recipe names more often. If your idea is one of these – thank you!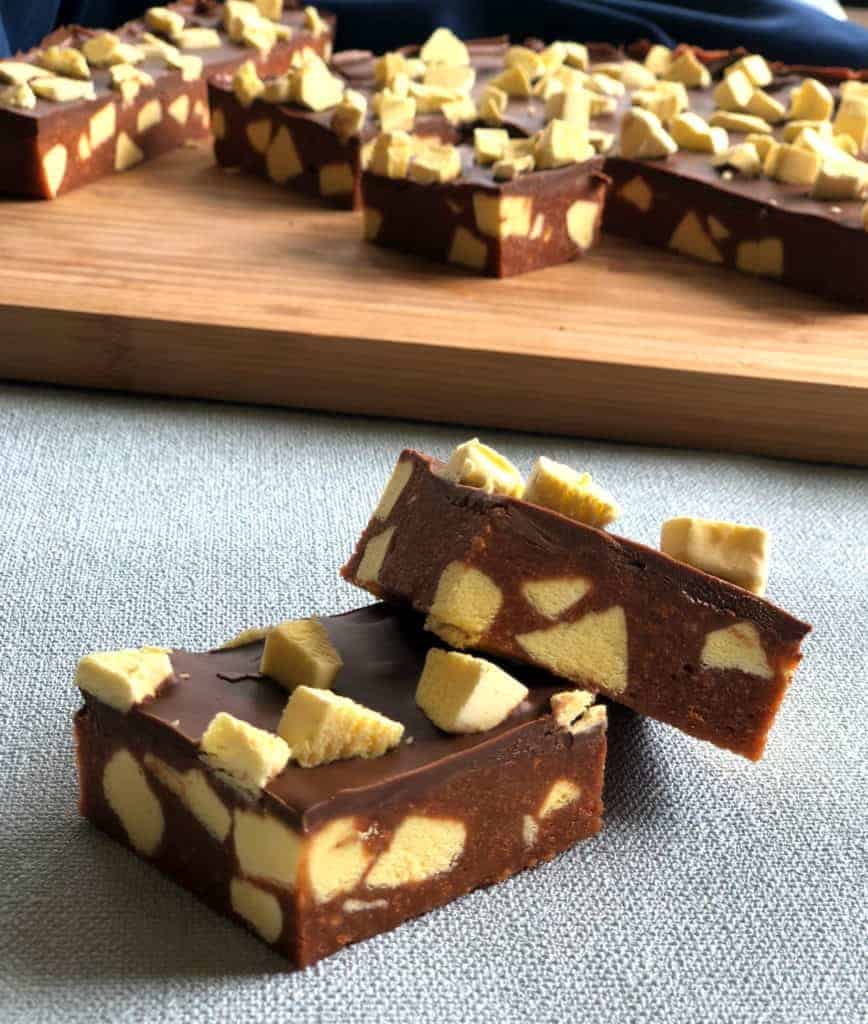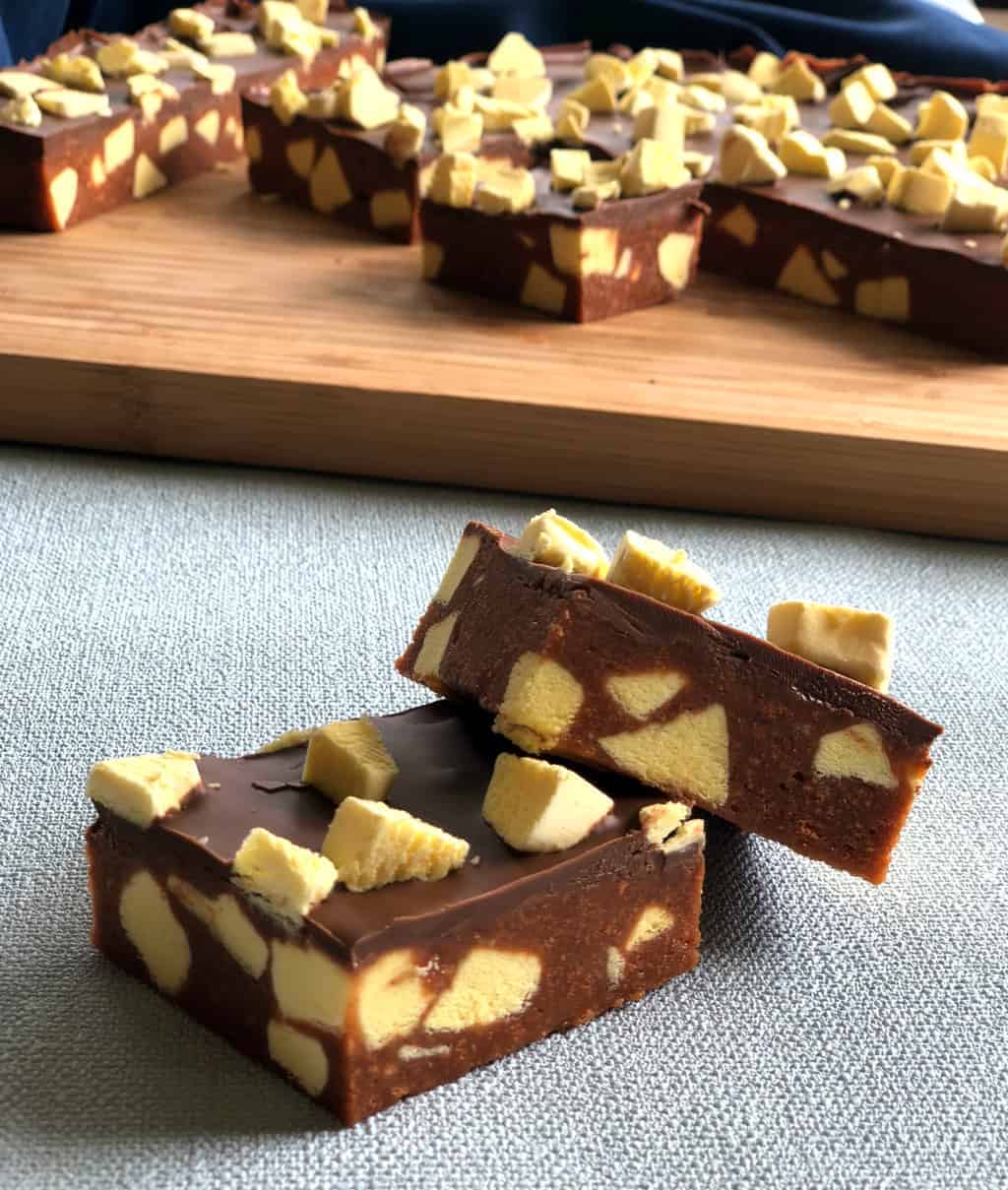 No Bake Slices are amongst my favourites to make. They are so simple and usually pack a punch flavour wise. In this case the star is the lollies, the slice itself is quite simple with just 3 ingredients. Simply crush the biscuits (a food processor best for this), then melt together the condensed milk and butter, combine. Add the lollies, and pour into a prepared dish.
If you are a fan of No Bake Slices be sure to check out some of my post popular recipes! Simply click on the title
This is the Pineapple Lump Slice recipe I have based this version on, so tasty. Simply have a few bags of Pineapple Lumps in the freezer for when the urge to bake hits you!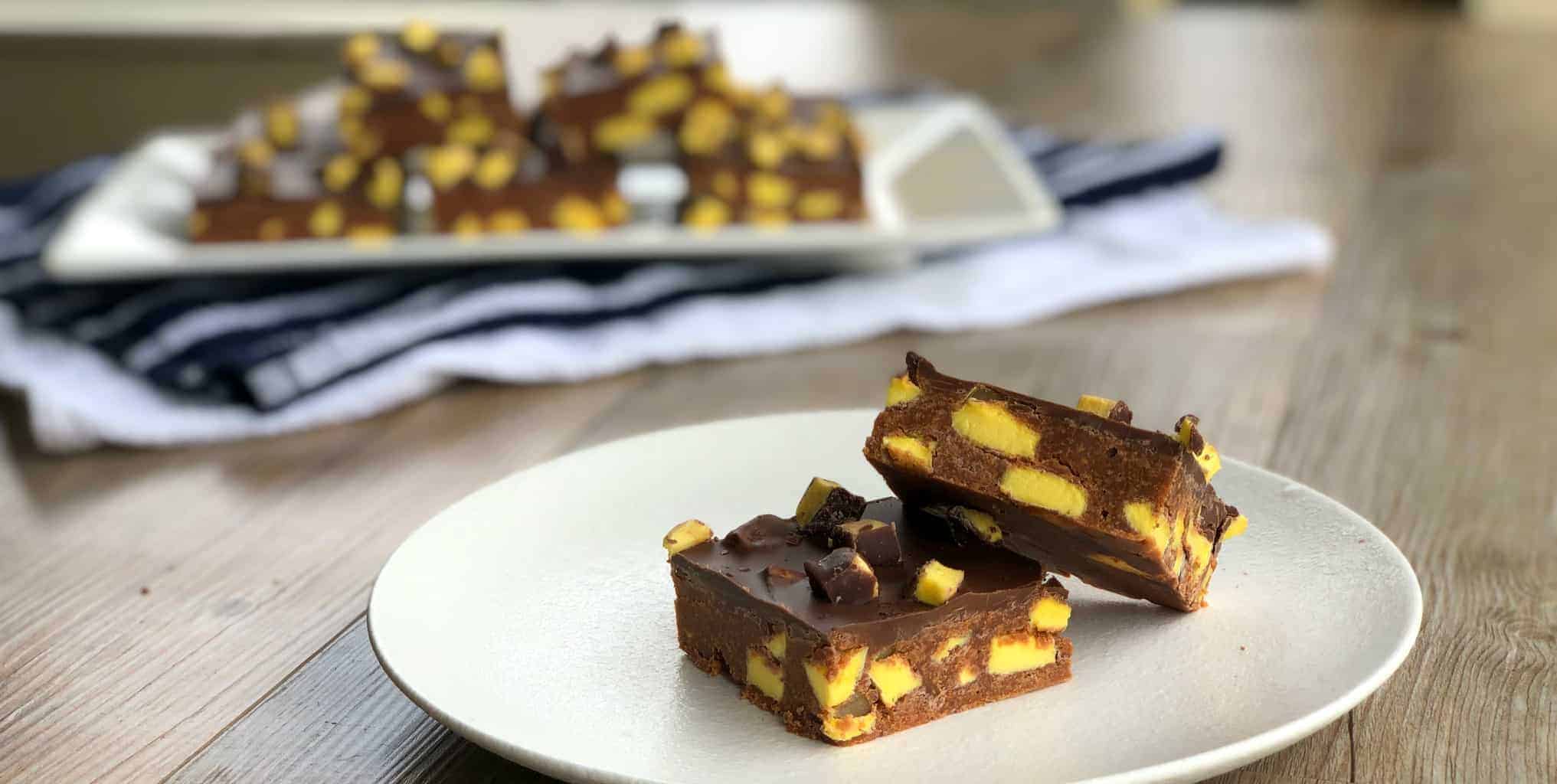 You will want to allow time for the slice to set, so perfect made the day before. I have also frozen this slice with success before.
So onto the recipe.
I hope you enjoy this lovely simple recipe. It is a great one for a special occasion, be sure to let me know what you think!
Are you on Pinterest? Pin It – Just A Mum's Banana Lolly No-Bake Slice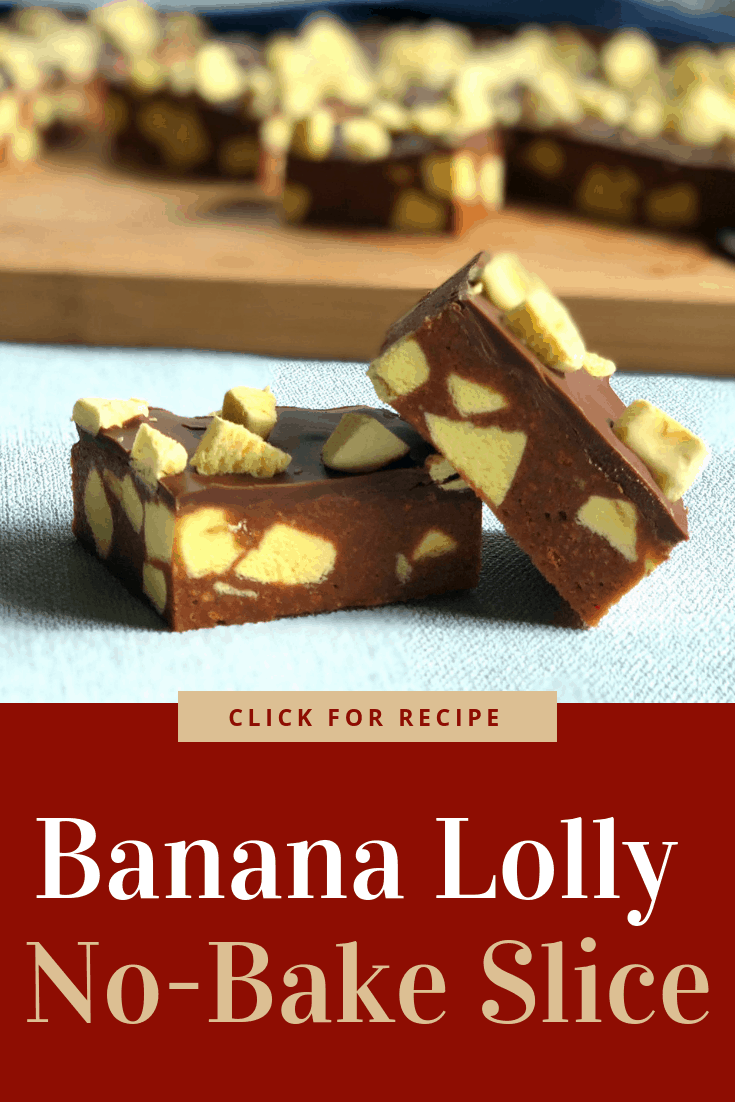 Thank you so much for stopping by to check out this recipe and others on my blog. If you are not already be sure to follow me on Facebook or Instagram for more deliciousness, and you can register your email in the subscription box below to receive all my recipes as I publish them.
Happy Baking!
Anna