I have wanted to share this delicious idea with you for a while. It is so simple, just a few ingredients and you will have the most delicious tender pulled pork to use in any way you choose. I think you will love this recipe for Easy BBQ Sauce Pulled Pork!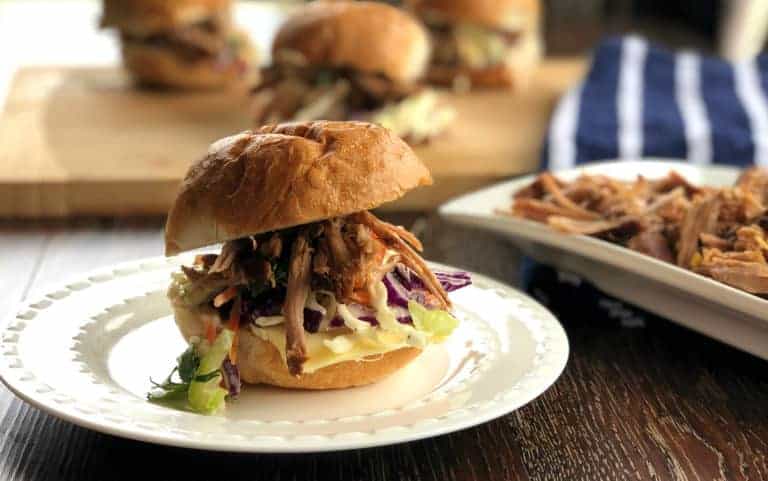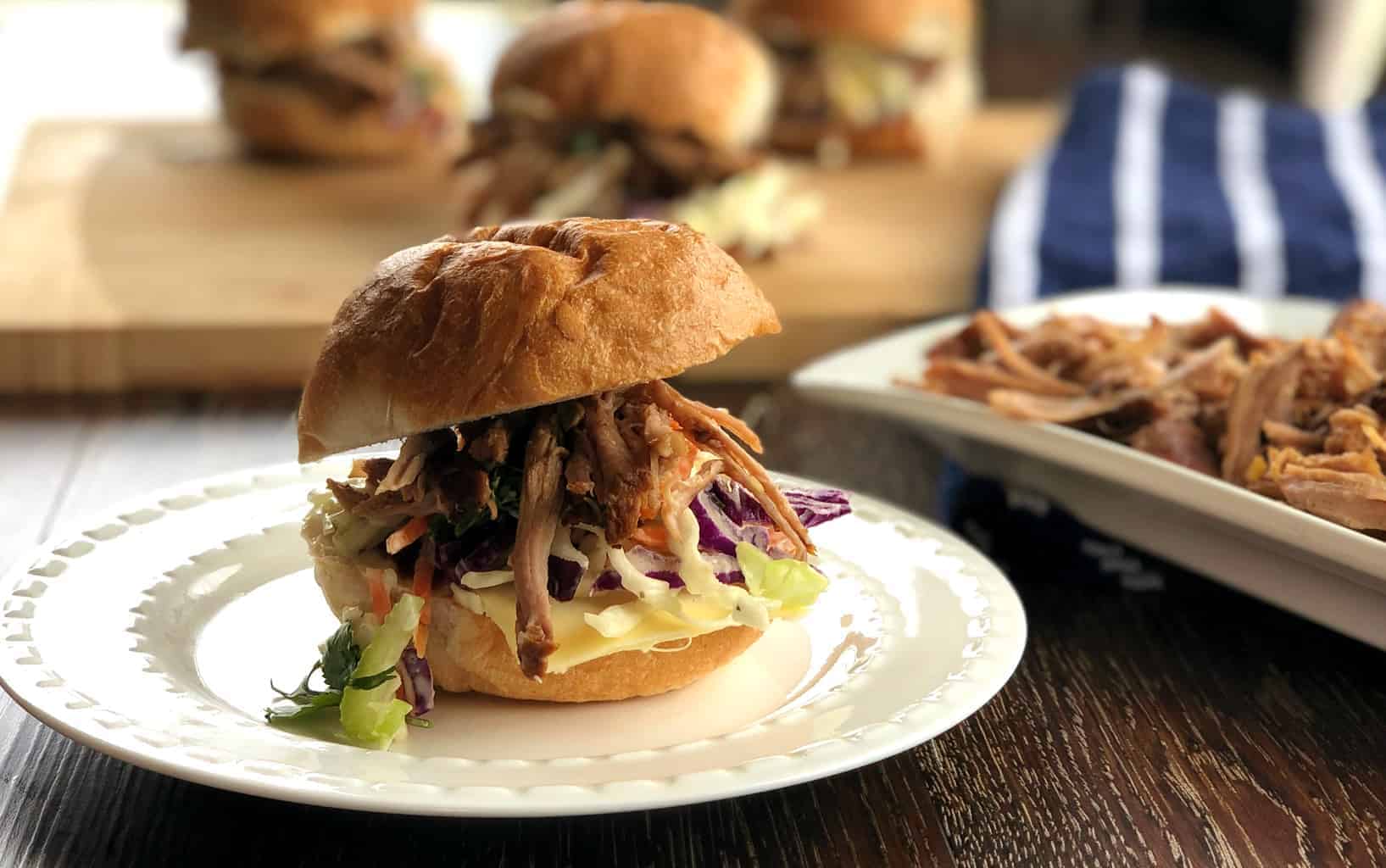 If you have a slow cooker you can make just about any cut of meat tender and moist. And there is minimal effort, the only thing you really need is patience.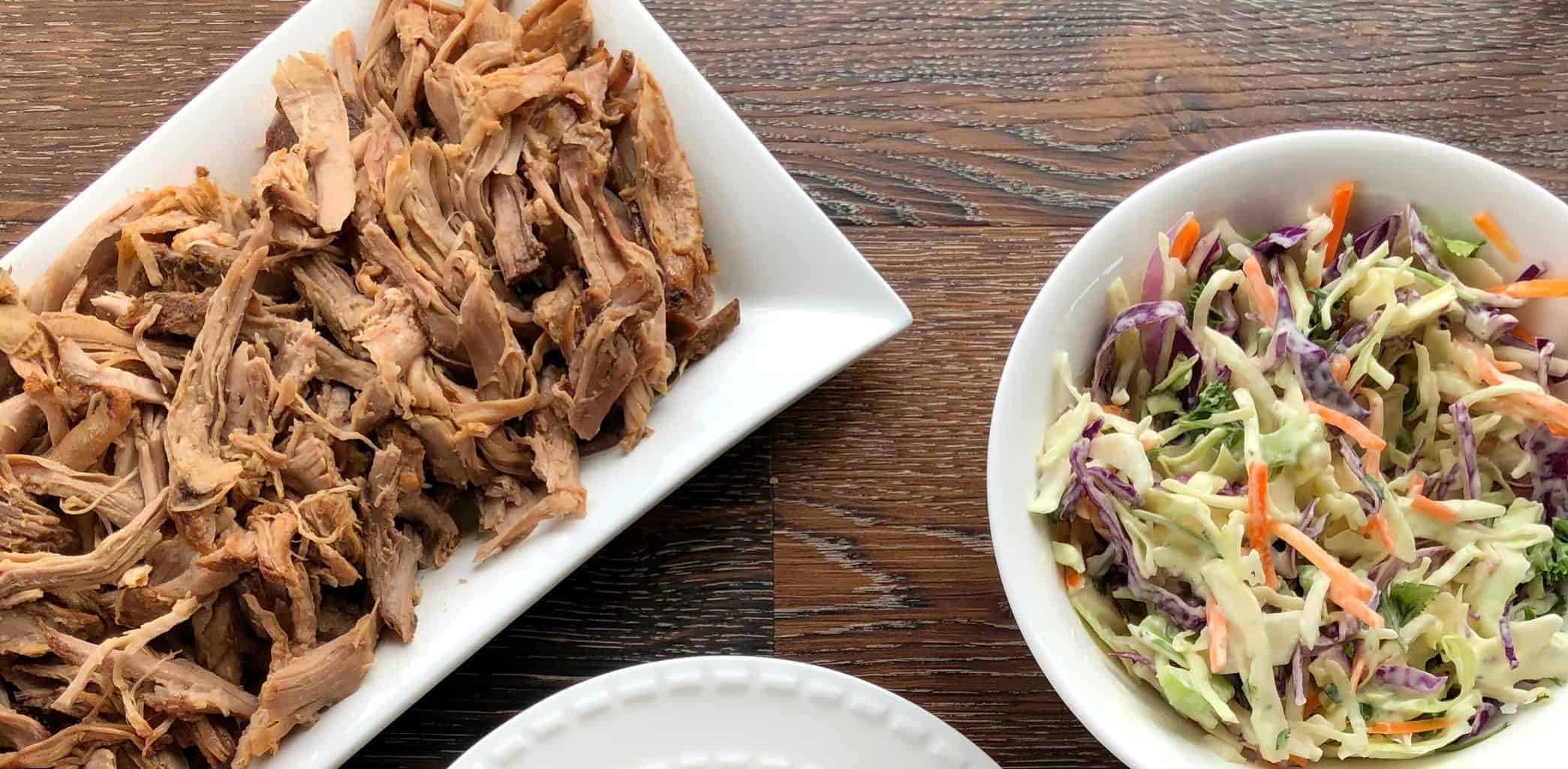 Today I have used a lovely Free Farmed Fresh Pork Shoulder from Countdown with the bone in. This will do three meals so is a great price or a big family meal cheaply! Often I wander up and down the meat aisle to check out specials, especially on produce I can make a few meals of. All pork available at Countdown is 100% free farmed sourced from Patoa Farms in Canterbury .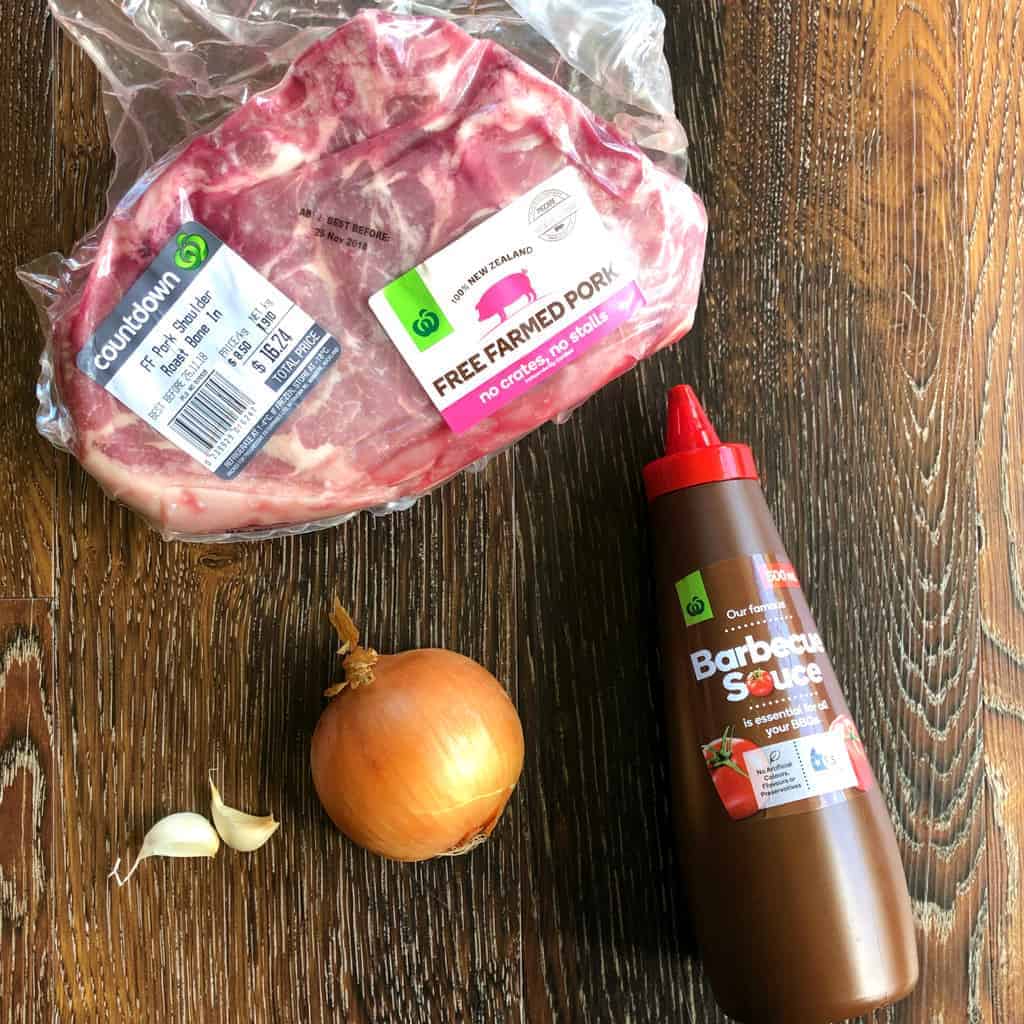 Countdown have worked with a four Kiwi food bloggers so we can give you ideas on how to create delicious meals easily with different cuts of meat. I was given Pork Shoulder so knew straight away the recipe I would share. My recipe is for Pulled pork with just a few simple ingredients, onion, garlic, BBQ sauce and pork! So simple and the aroma it gives off while cooking is divine!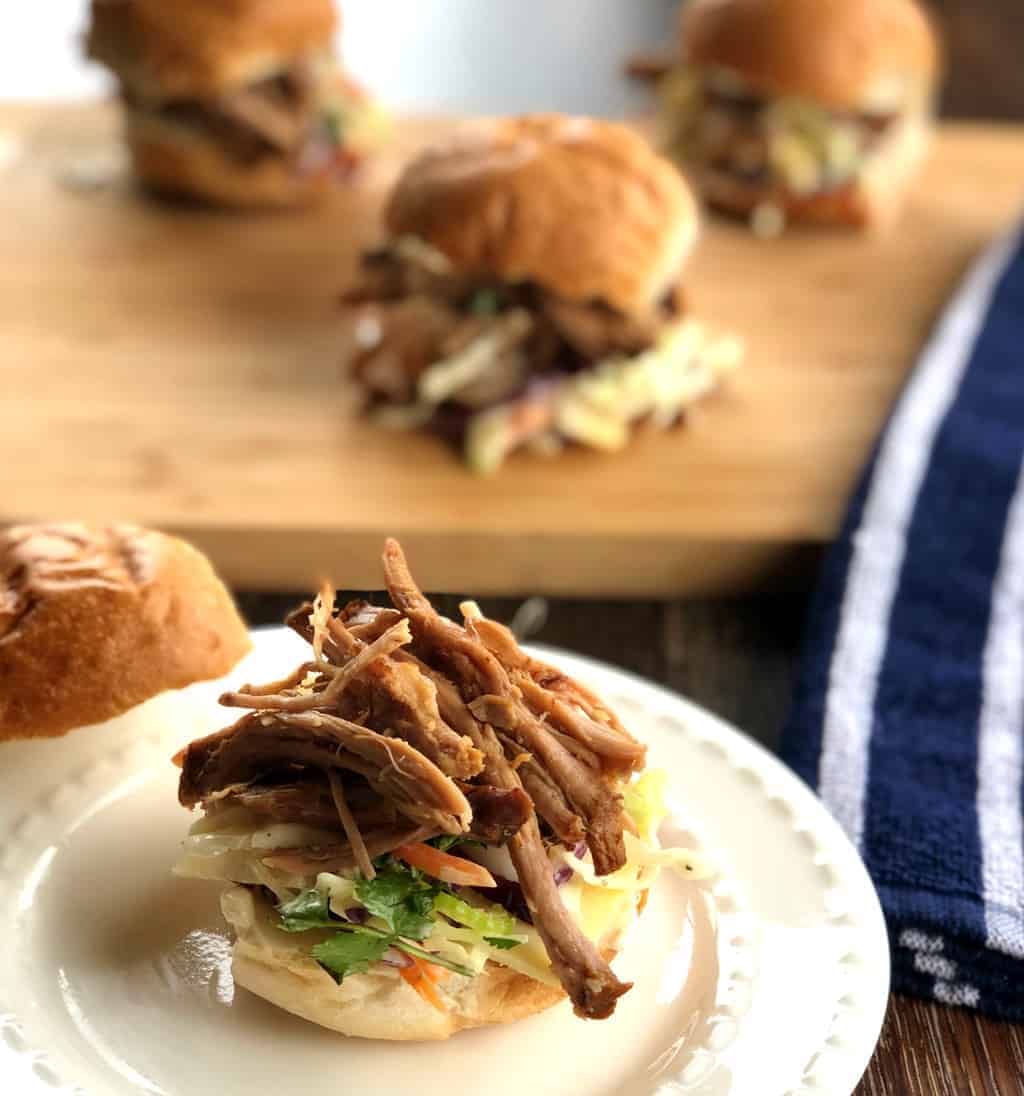 Pulled pork can be used in so many ways, I have used it in a simple burger bun today, with a delicious coleslaw, mayo and extra BBQ sauce for even more flavour. The pulled pork is so tender it simply shreds away between two forks. Plus cooking it is easy! Allow plenty of time, even overnight if you prefer. The way to know it is done is if it doesn't pull apart easily between two forks leave it for longer.
Just a few ways to use pulled pork
Sliders or Buns
Taco's
Burritos
Pizza Toppings
Pie Filling
Stuffed Potatoes
Shepherds Pie
Grilled Cheese Sandwiches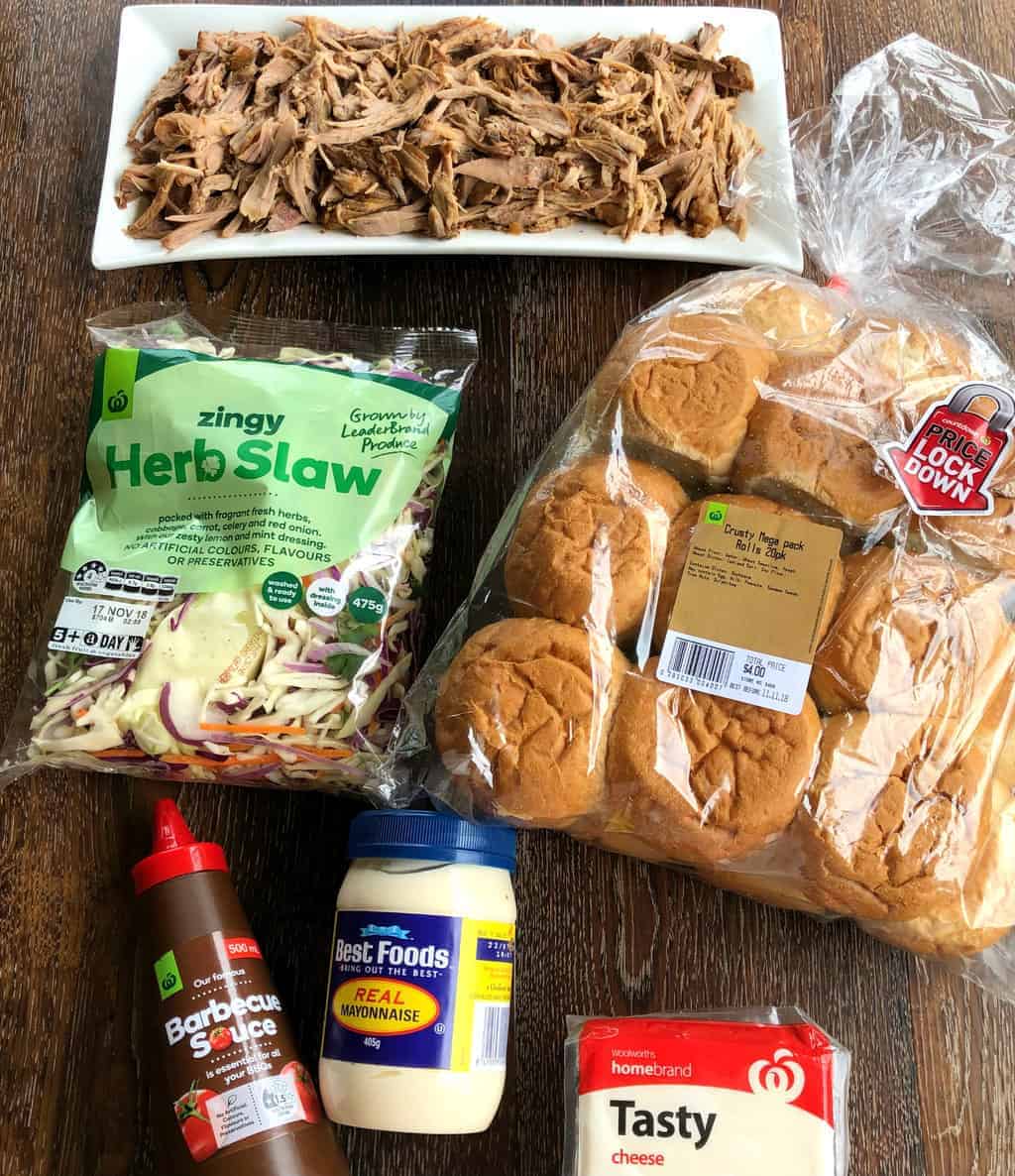 So onto the recipe, a few tips I have for you are to allow up to 9-10 hours for it to cook. I broke this down into two parts, I first cooked it for 8 hours (a 1.9kg shoulder with bone in) then carefully took it out of the cooking liquid, removed the bone and fat and then sliced it into fist sized pieces and popped it back into the liquid in the slow cooker for a further two hours. You know it is cooked once the pork pulls apart easily using just two forks. Remove it from the pot and set it aside while you shred the pork into small strips.
Pin It – Easy BBQ Sauce Pulled Pork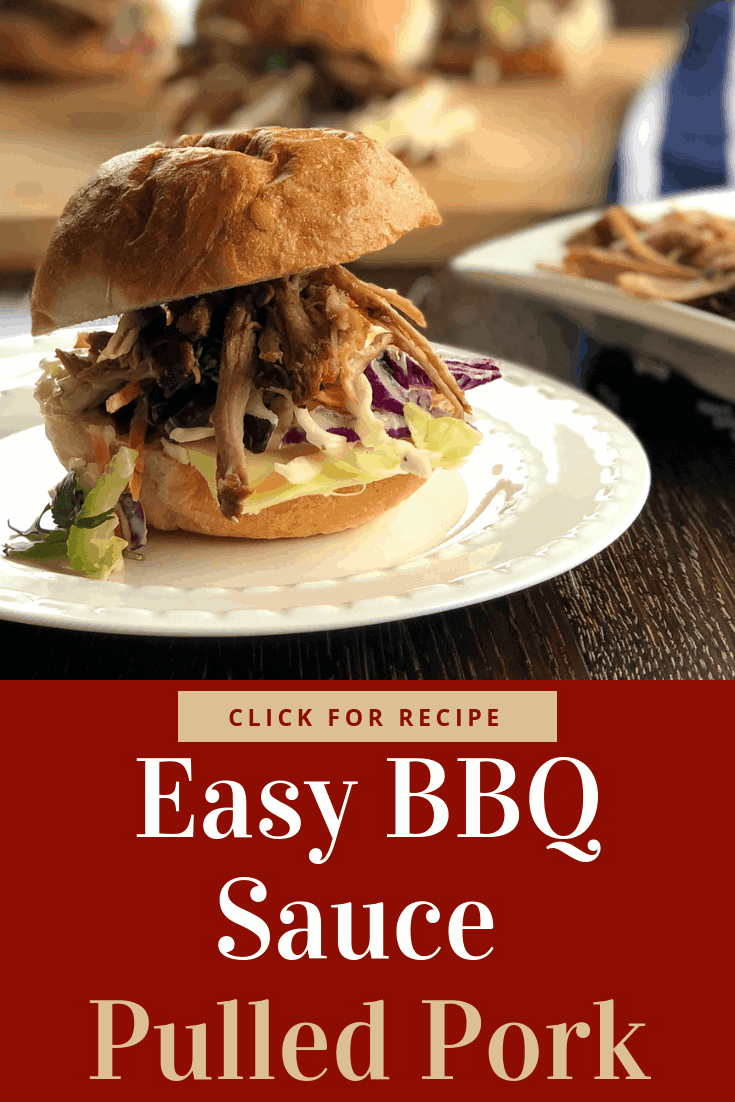 From this point you can then add a little more BBQ sauce or leave it as is, it will be deliciously flavoursome without it!
A huge thank you to
Countdown
for partnering with me, I cannot wait to see what the other Kiwi bloggers make with their free farmed pork cut to inspire you! For more delicious healthy ideas for spring check out :
https://www.countdown.co.nz/food-hub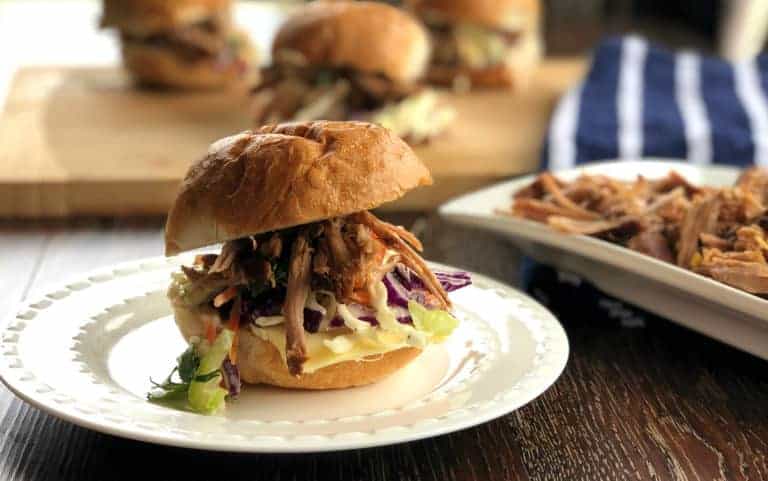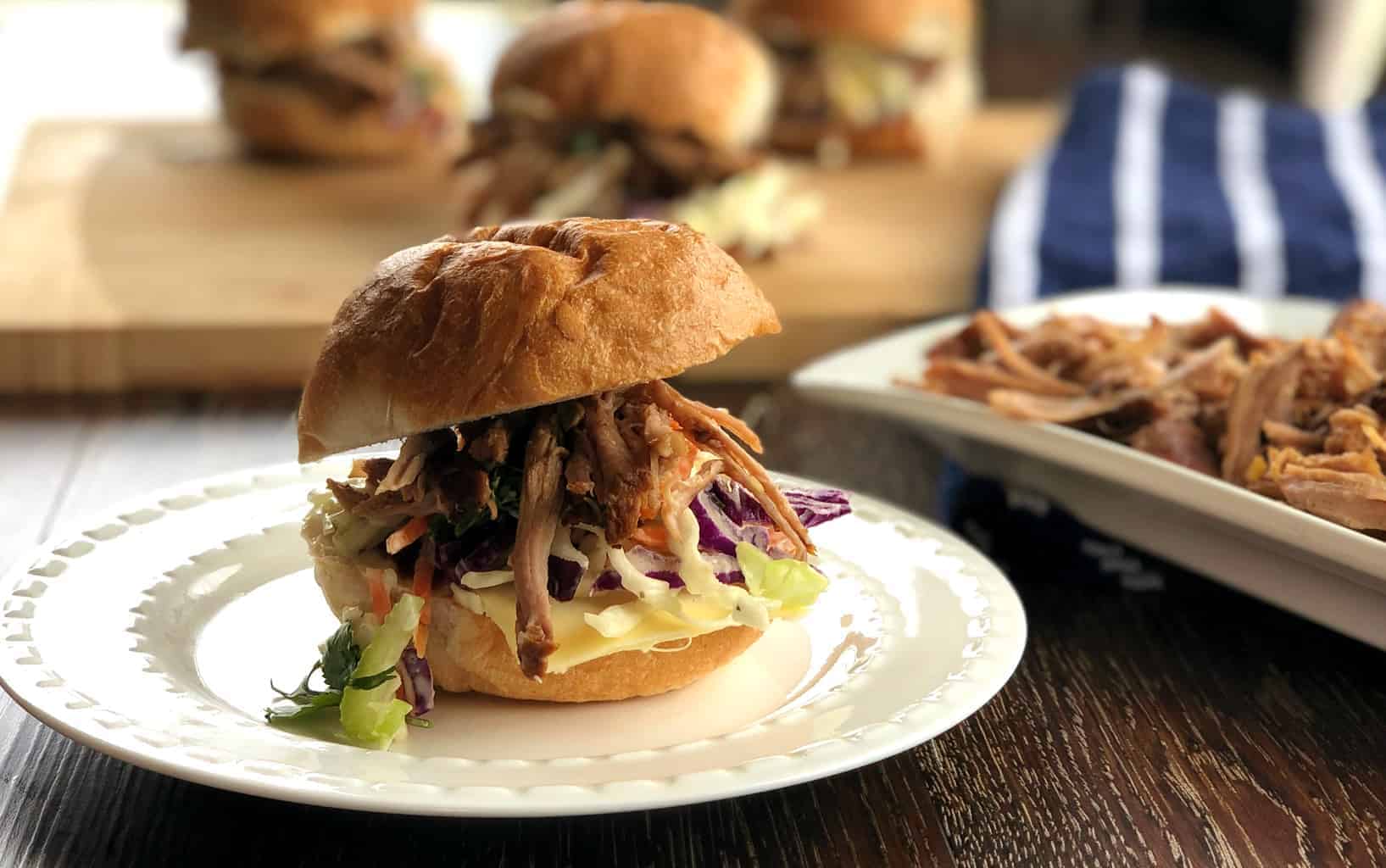 Thank you so much for stopping by to check out these topping ideas and others on my blog. If you are not already be sure to follow me on Facebook or Instagram for more deliciousness, and you can register your email in the subscription box below to receive all my recipes as I publish them.
Happy Baking!
Anna