Are you wanting a delicious simple but spectacular pudding you can make ahead of Christmas? I have got you covered with this Layered Ice Cream Pudding packed with hidden treasures.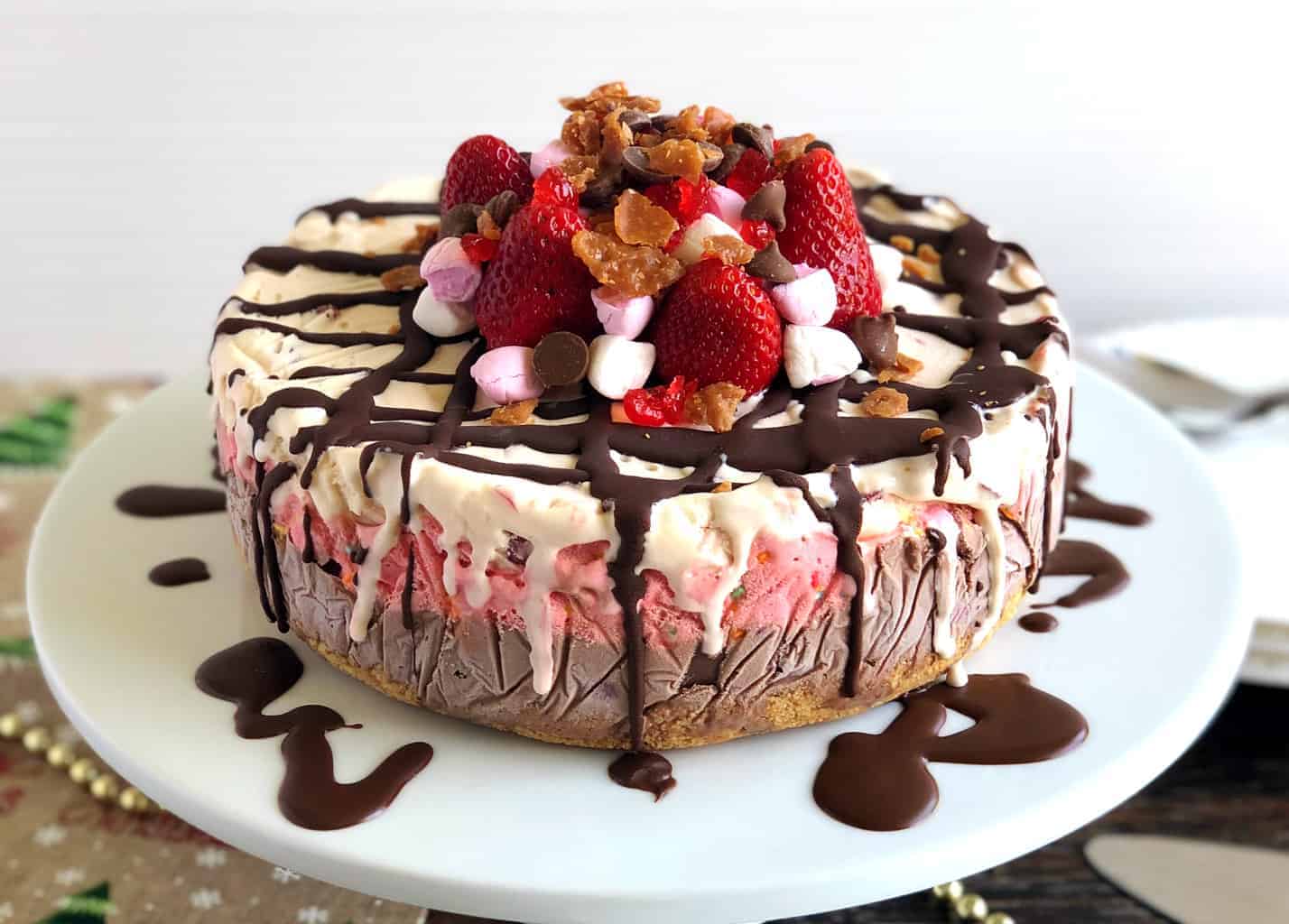 I love all things easy and delicious and this definitely covers those things off, lots of flavours, textures and something to suit everyone. Best of all this one is so versatile you really don't need a recipe you can just add anything that takes your fancy! In here you will find marshmallows, raspberries, chocolate drops, cherries and more!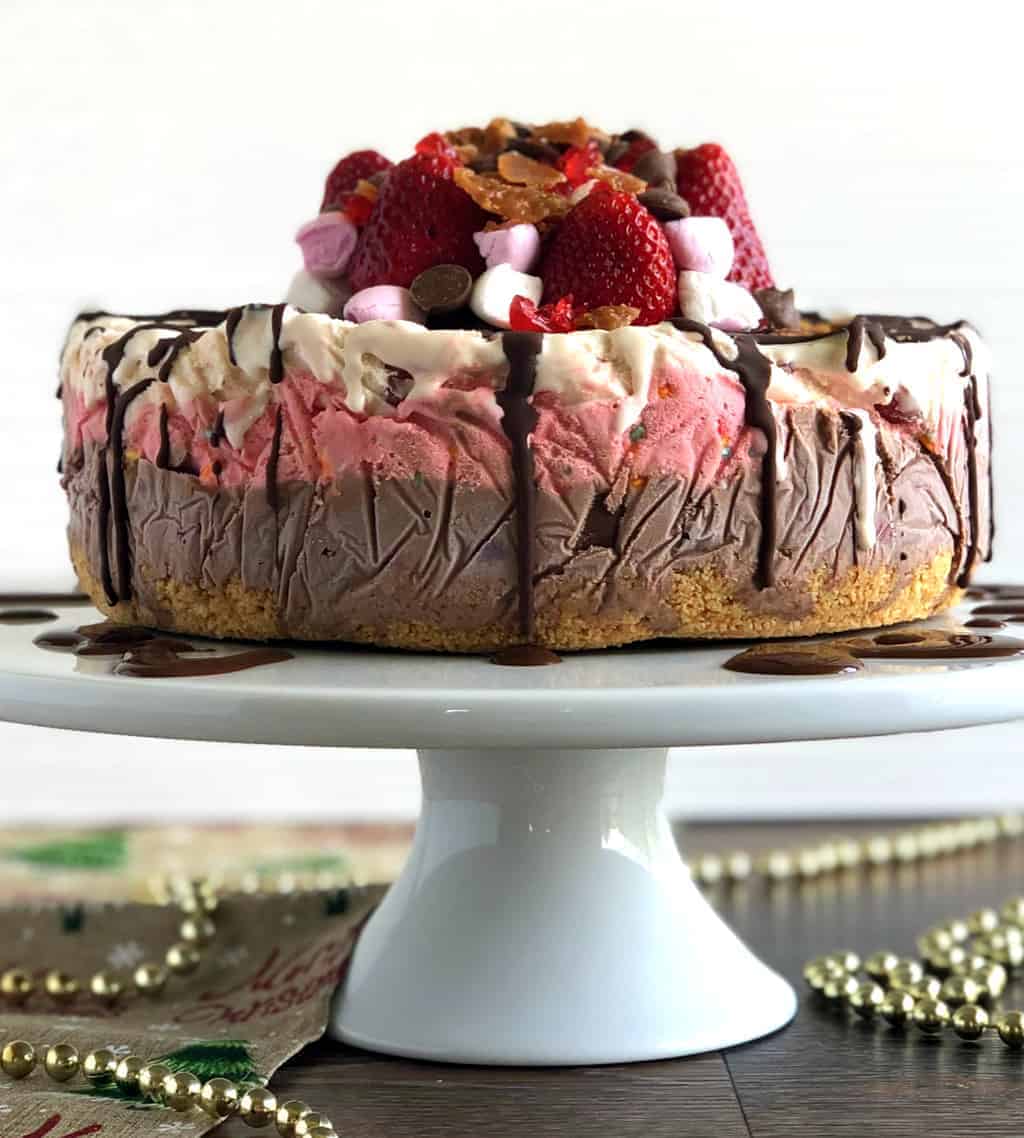 Right now at your local Countdown you will find so many festive products and ingredients on Price Lockdown that the sky is the limit! I had lots of ideas for this one, starting with a base of the Countdown own brand Neapolitan which is one of the cheapest 2L tubs you can grab. Plus it has 3 flavours and is the perfect size to make this ice cream pudding.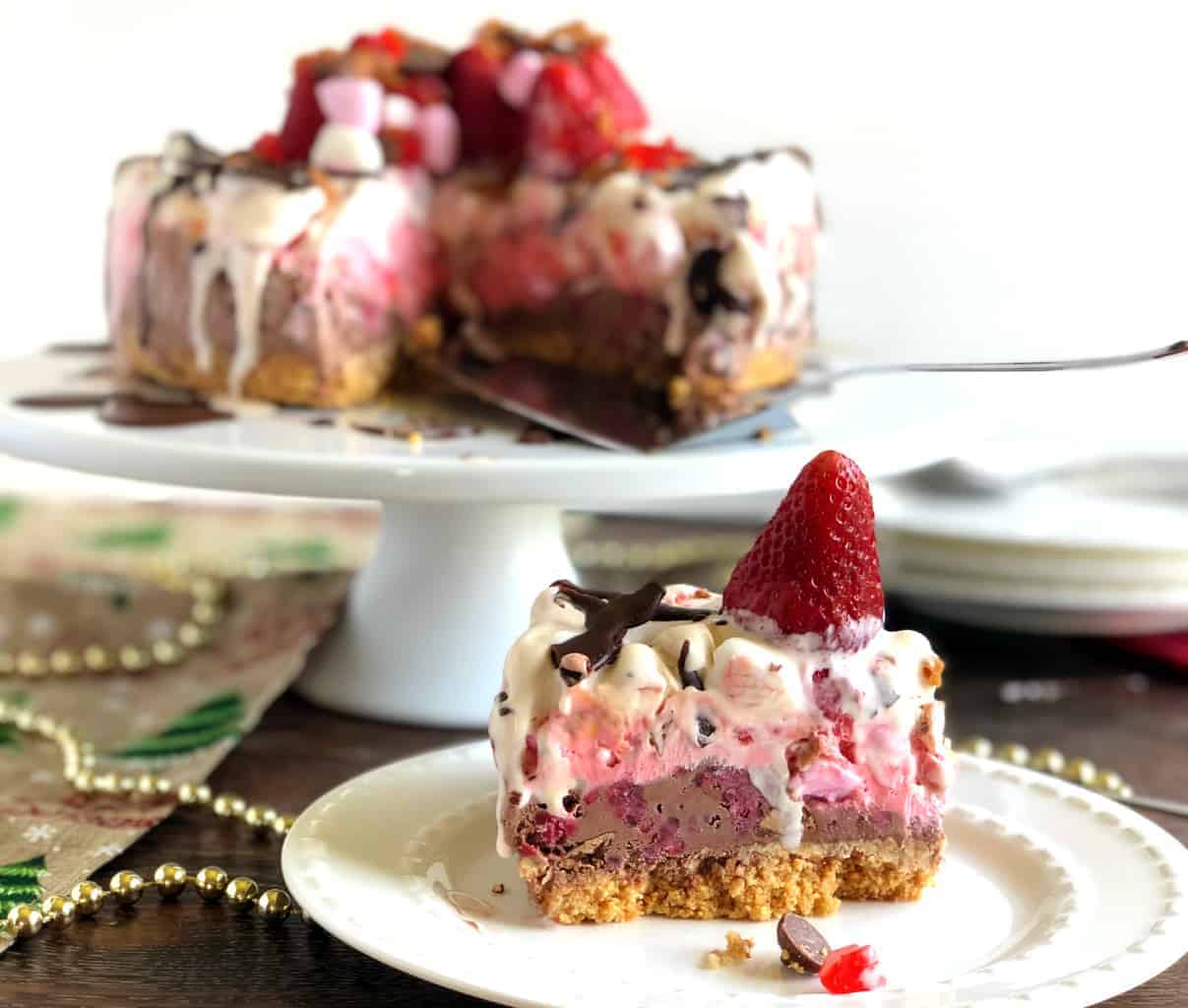 I had a good wander around Countdown and I wanted to find ingredients that were festive, affordable and above all tasty. Plus of course I wanted the end result to be a combination that worked. I did find myself going off on a few tangents wanting to add gingerbread xmas trees, candy canes, shortbread stars etc, but I reigned myself in to the ingredients you see below. I would love to hear what you would use? Like what I did or something else? Be sure to sing out on my Facebook page!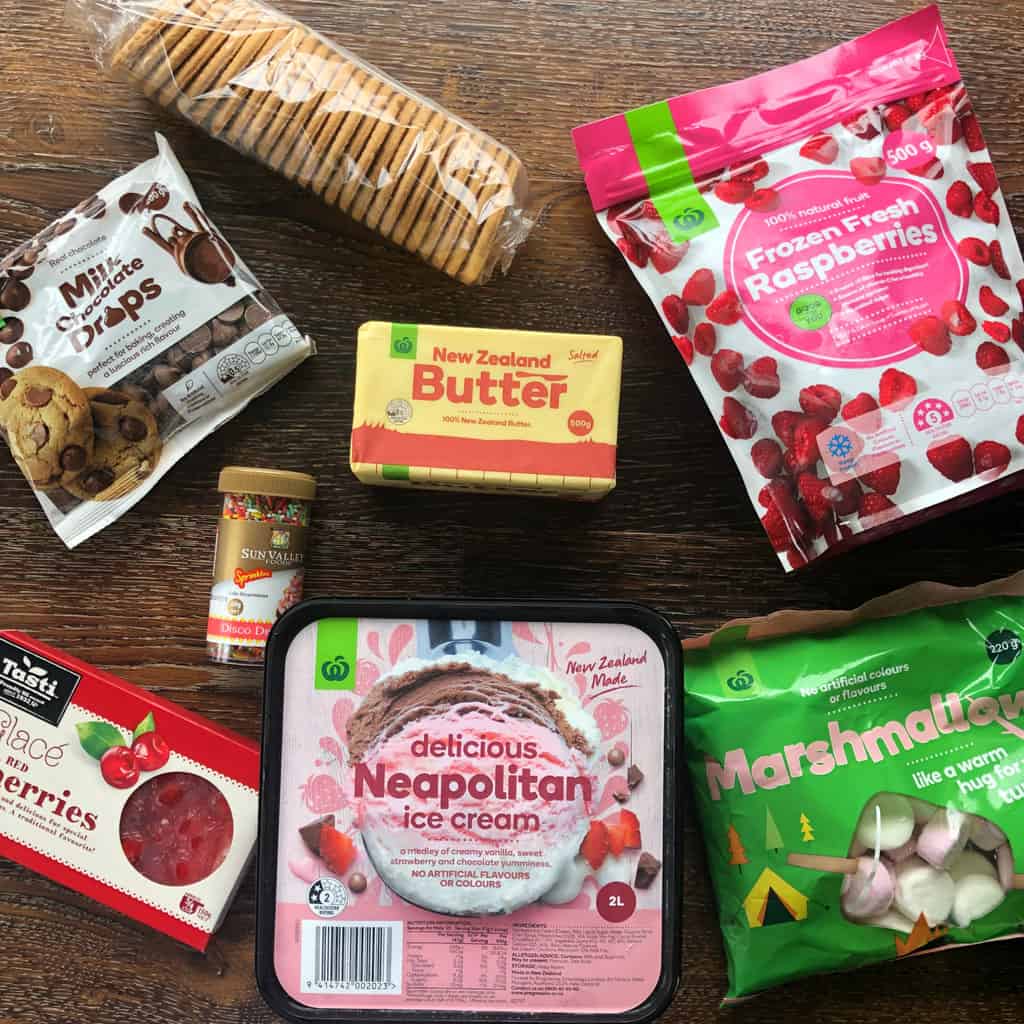 Many ice cream puddings do not have a base. You don't need to have one, I add one as I like the additional texture and also I think with our hot summers it is nice to have a base, but feel free to do without, as I say this is so versatile! As I mentioned above this is great as you can make it ahead of time, it needs at least overnight to fully set, but can stay in the freezer for a few weeks. All you then need to do is add some toppings.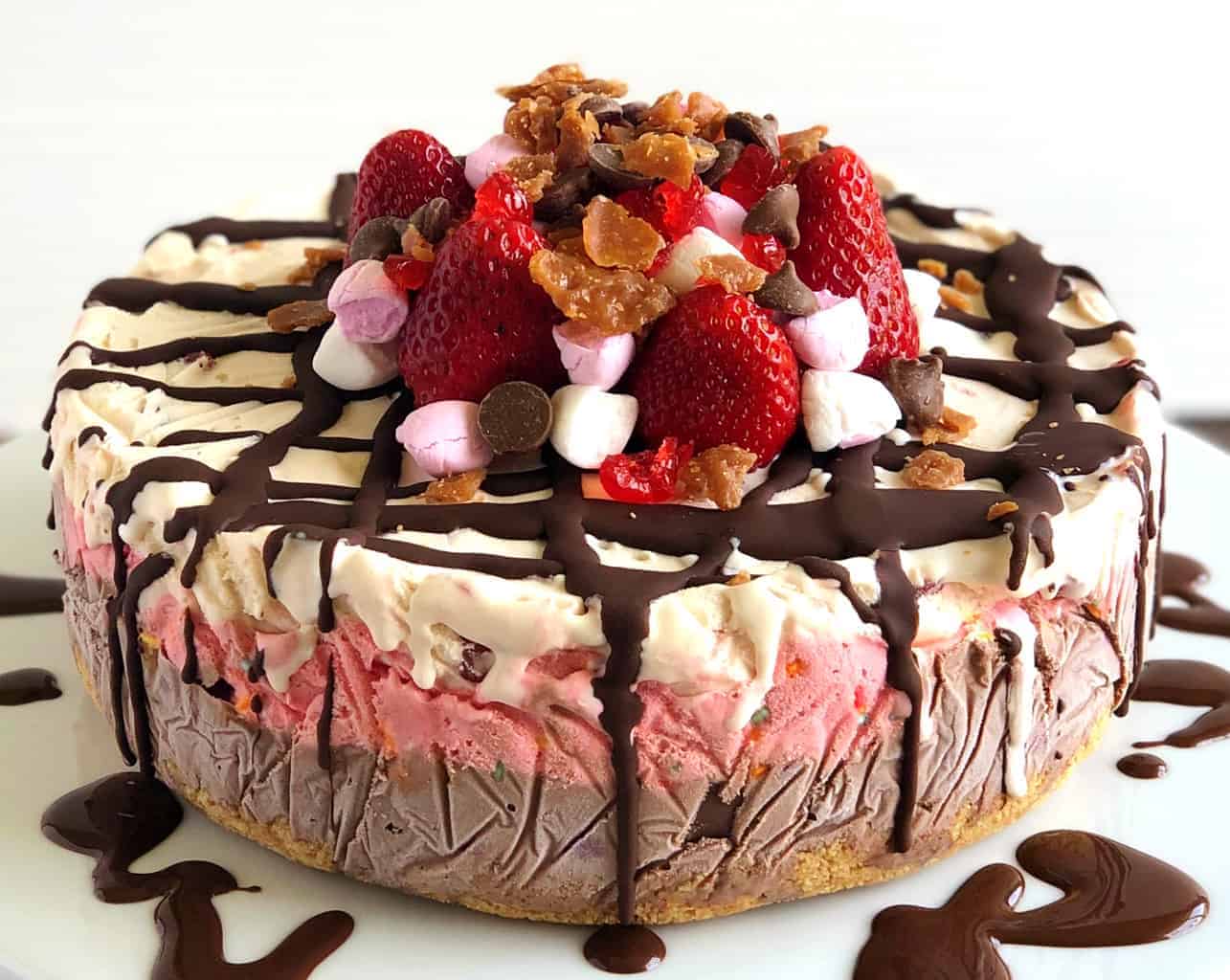 For the toppings I used Hard Set Chocolate Sauce, strawberries, the leftover glace cherries, some chopped marshmallows and a spare brandy snap crushed over the top. Really just use what you have on hand, but something that you have pre-prepared, once you get it out of the freezer you want to decorate it and serve straight away. Or if you prefer you can decorate then pop back into the freezer until you are ready to serve if your toppings can be frozen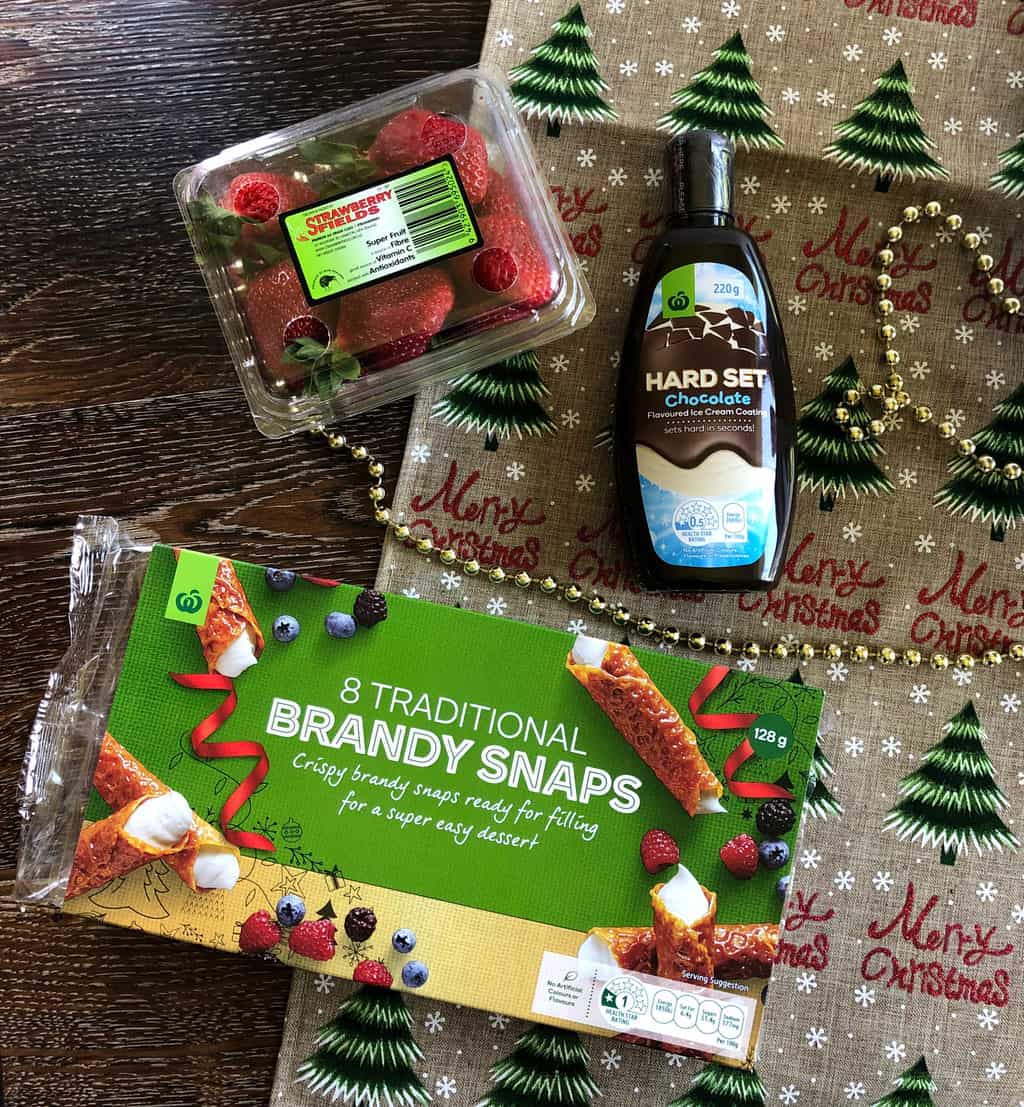 Best served straight away, I look forward to hearing of others variations of my base recipe. All of the ingredients I used can be found instore at Countdown
I have another lovely Ice Cream dessert I think you will love, my Easy Baked Alaska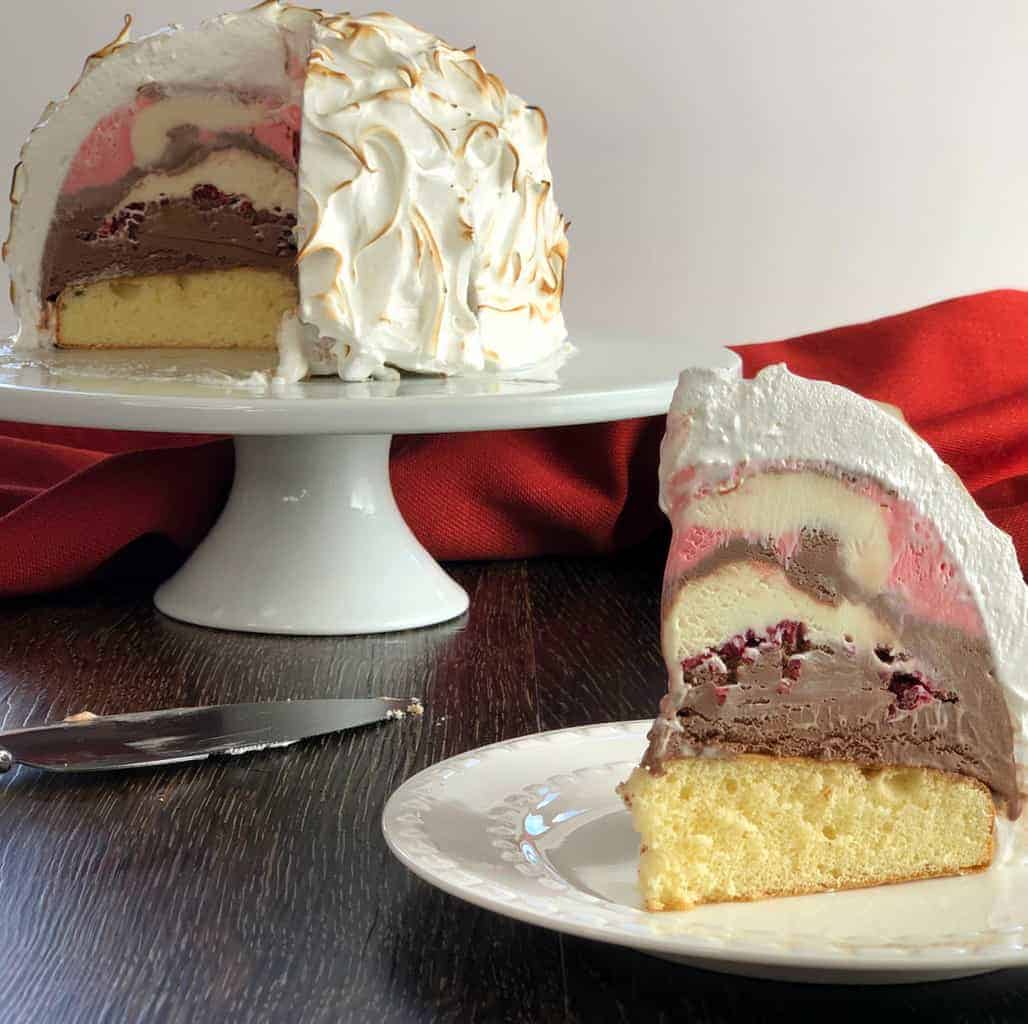 Pin It! Just A Mum Layered Ice Cream Pudding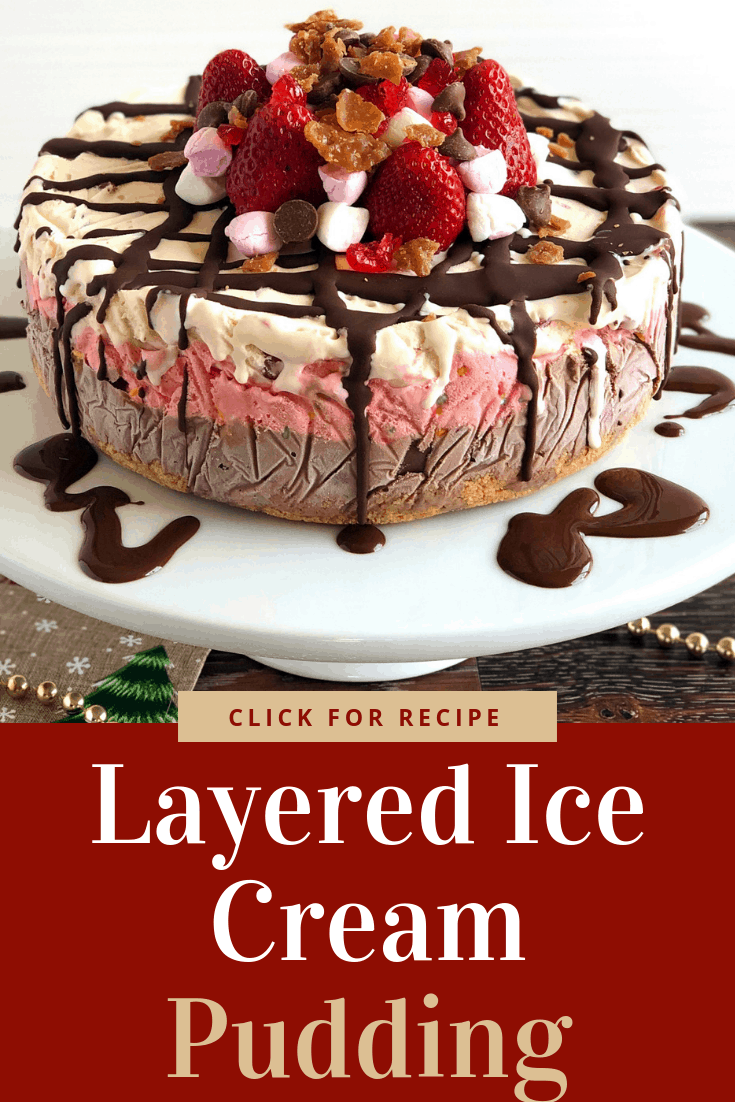 Onto the recipe, I hope you love this layered Ice Cream Pudding as much as we do !
It is as easy as that!
A huge thank you to Countdown for partnering with me. Feel free to alter any of the additional ingredients, I would love to hear how you can make this dessert treat your own. There are so many wonderful festive ingredients in store right now, be sure to keep an eye out for any Price Lockdown products, and remember the Countdown own brand products are often much cheaper than the alternative!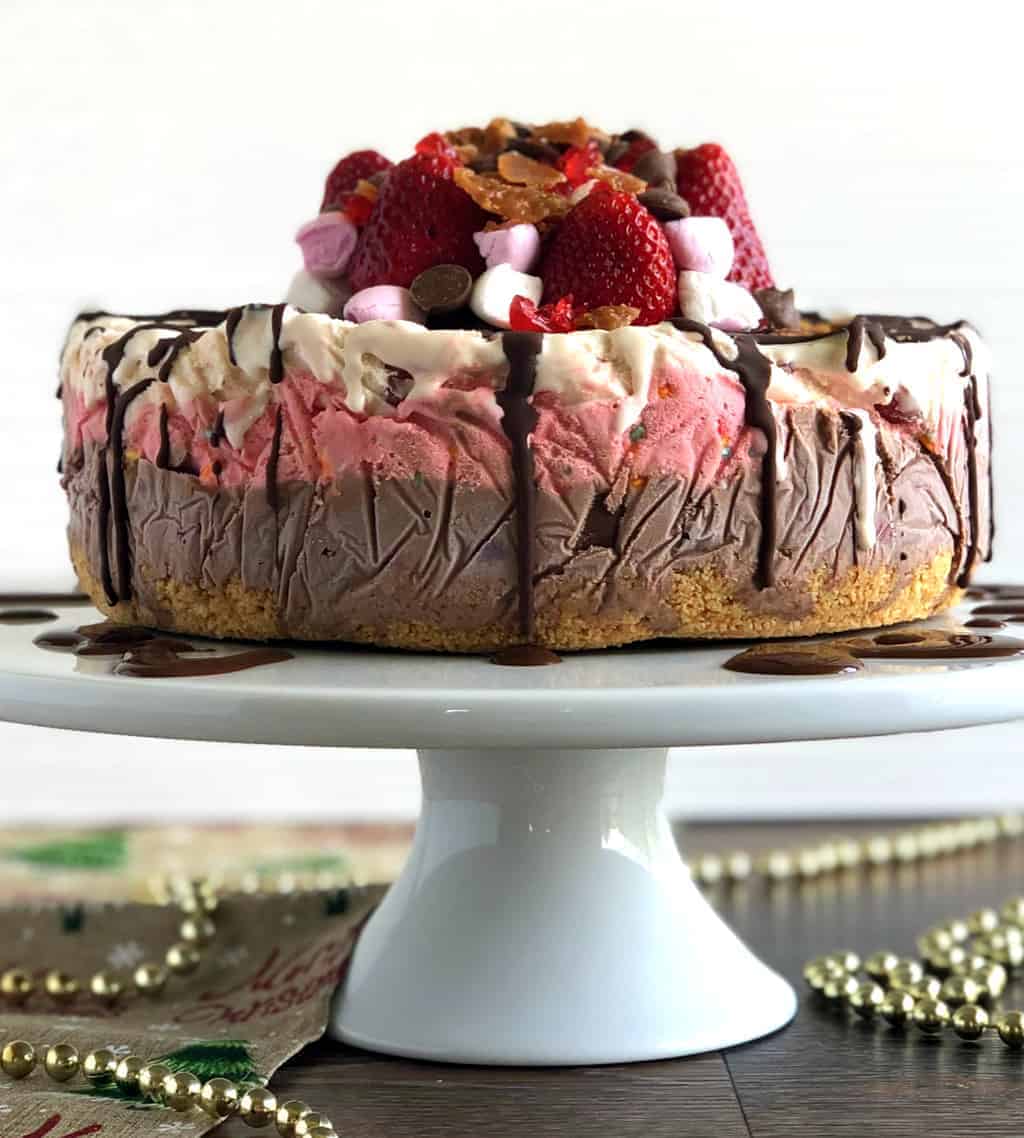 Thank you so much for stopping by to check out my latest dessert and others on my blog. If you are not already be sure to follow me on Facebook or Instagram for more deliciousness, and you can register your email in the subscription box below to receive all my recipes as I publish them.
Happy Baking!
Anna
For more delicious desserts be sure to check them out HERE
For more simple Christmas ideas be sure to check them out HERE