There are so many recipes that are often assumed to be really difficult, when in fact they are incredibly easy – this Baked Alaska is exactly that – spectacular but oh so easy and mine uses just a few main ingredients!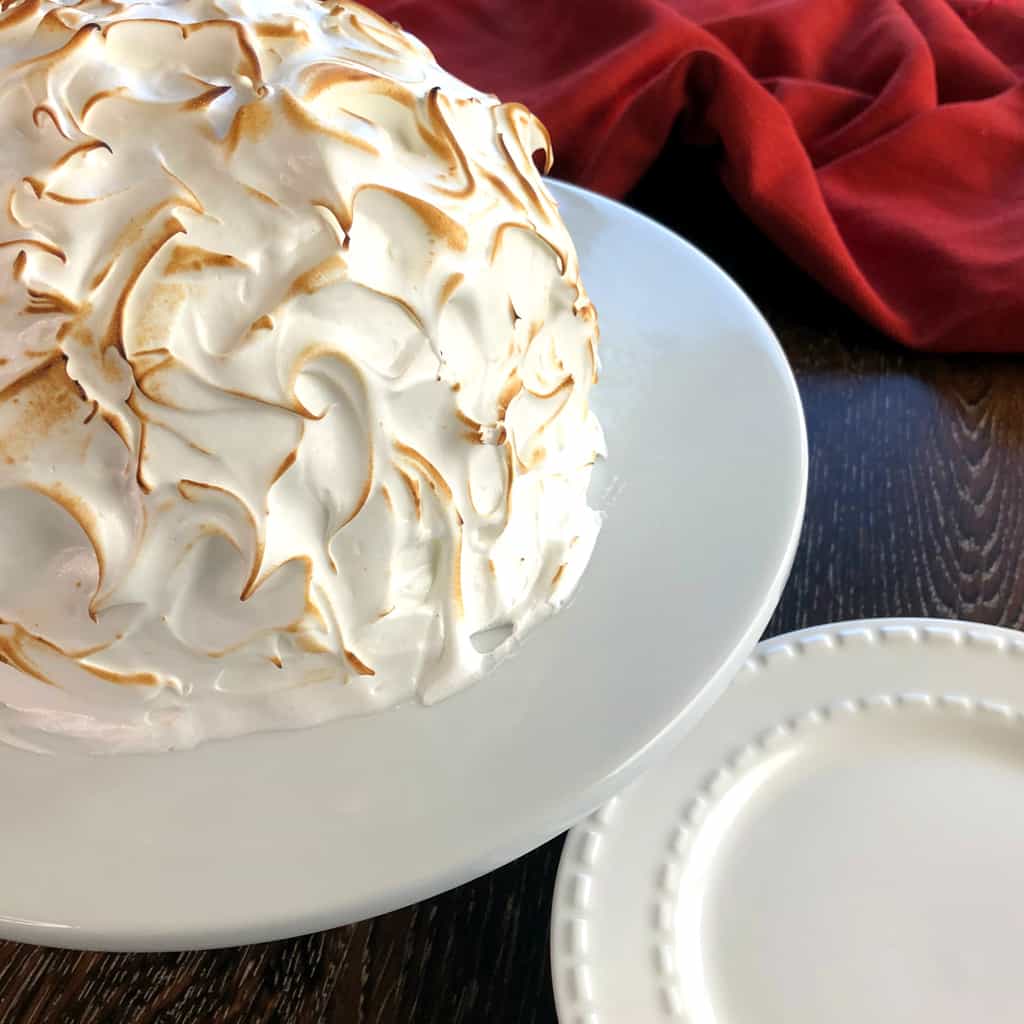 This is such a classic recipe, it has been around since forever, it got its name in 1867. After the United States purchased Alaska from Russia a famous New York Chef named a dessert in their honor – the Baked Alaska – so the story goes, however the more likely theory is he named an already popular dessert.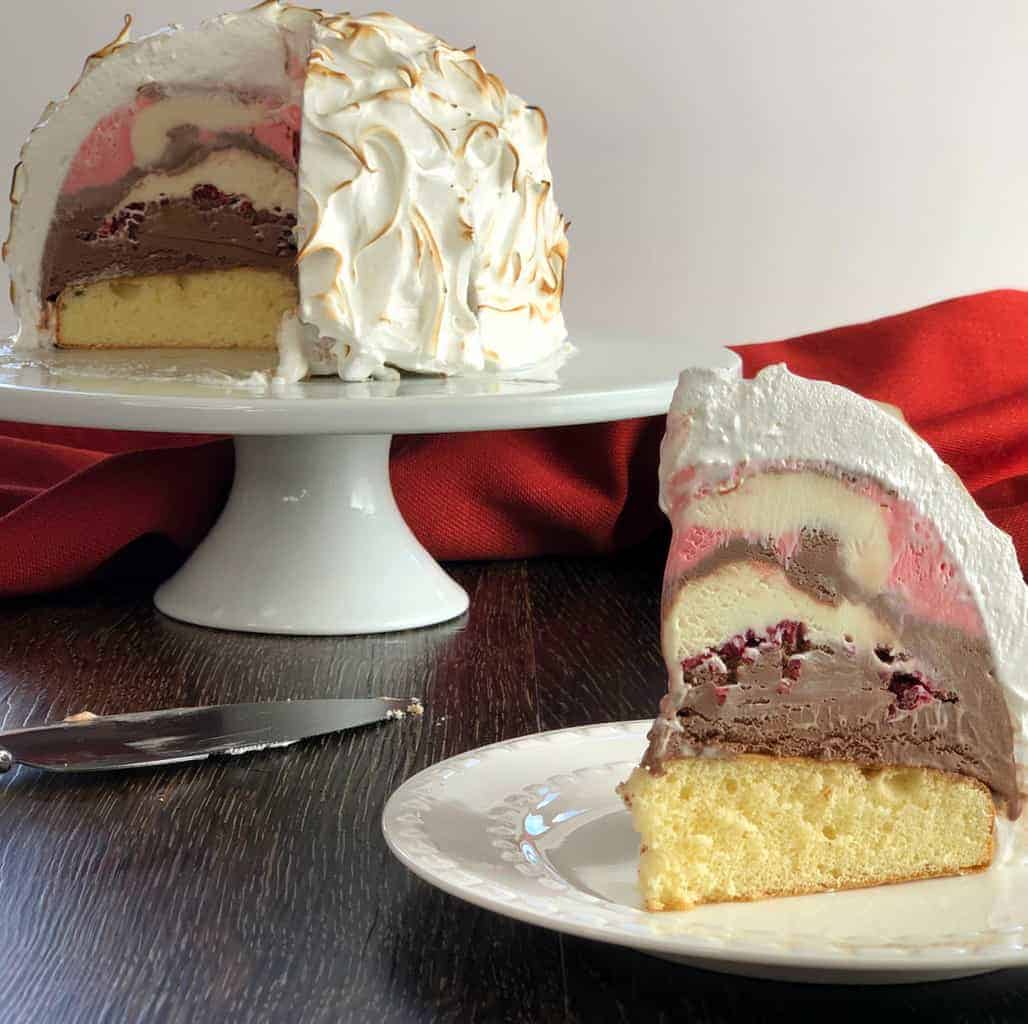 If you are a fan of Ice Cream desserts to impress you can also check out my Layered Ice Cream Pudding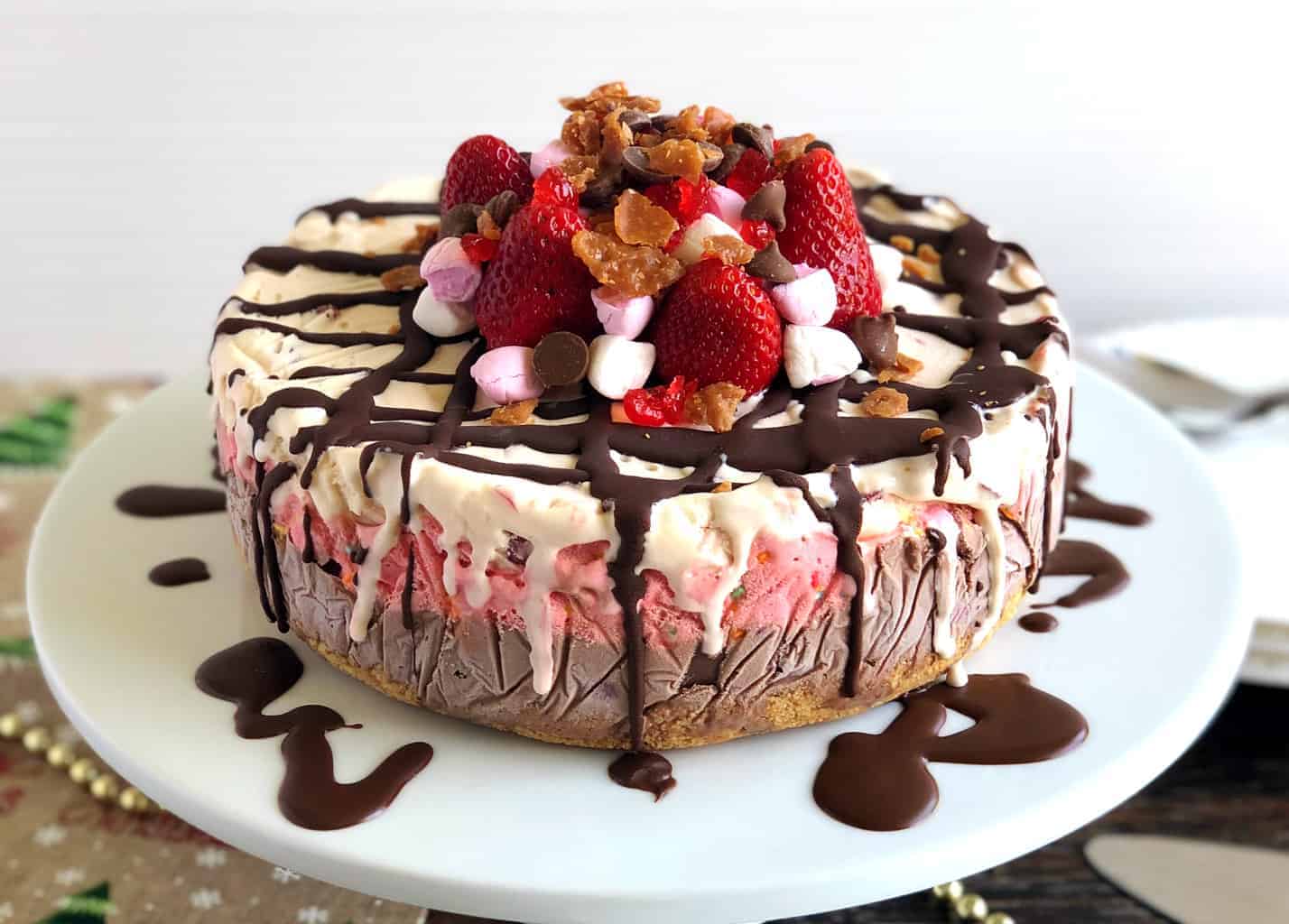 Absolutely beautiful but so reasonably priced and super simple to make! Much like this easy Baked Alaska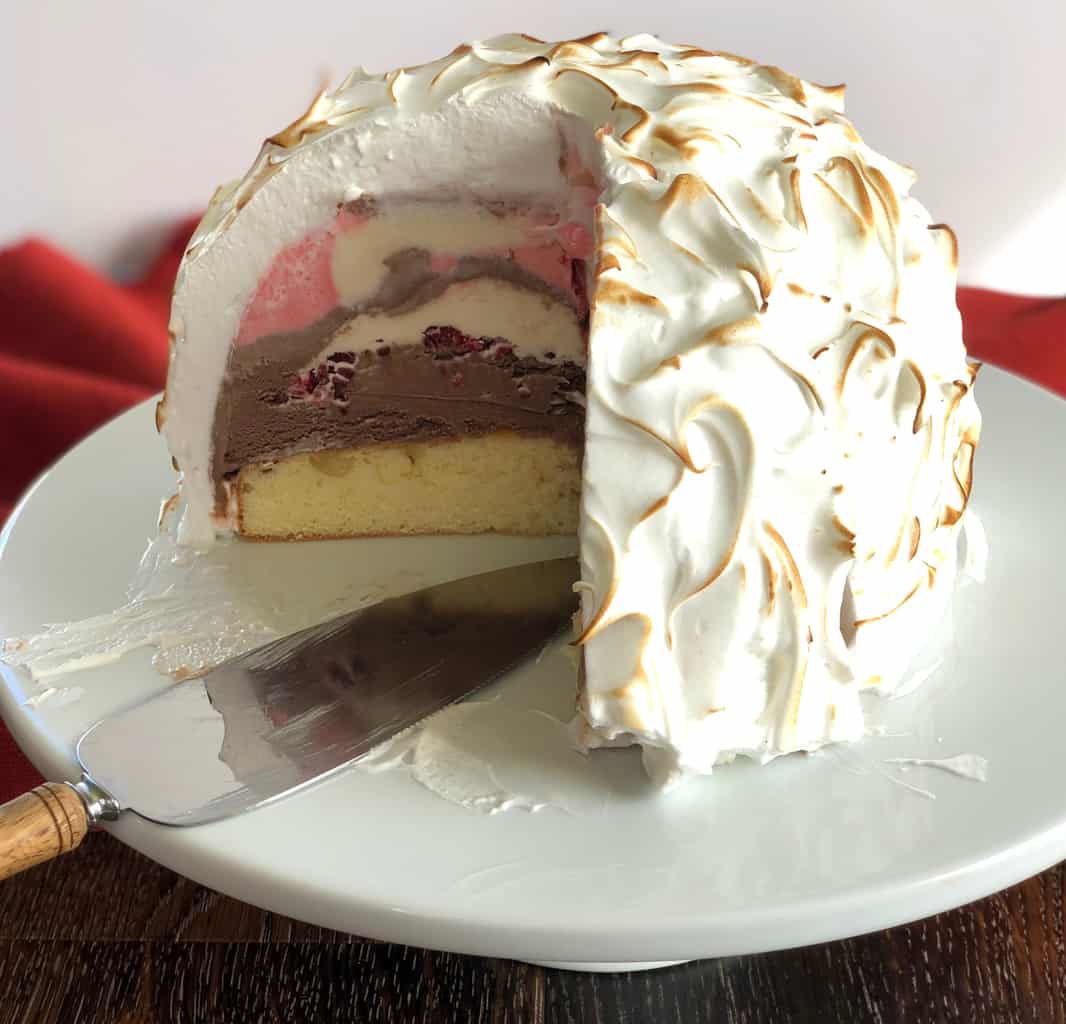 I have for years only used the own brand range for my baking, and I know many of you have reached out to see if it really does the same job as some of the bigger named brands – I can assure you the quality of these products are great. Plus of course savings which is so important for my family.
Why am I telling you all this? Well I wanted to create a recipe entirely of own brand products from Countdown to show you how affordable, quality ingredients can create some show stopping dishes.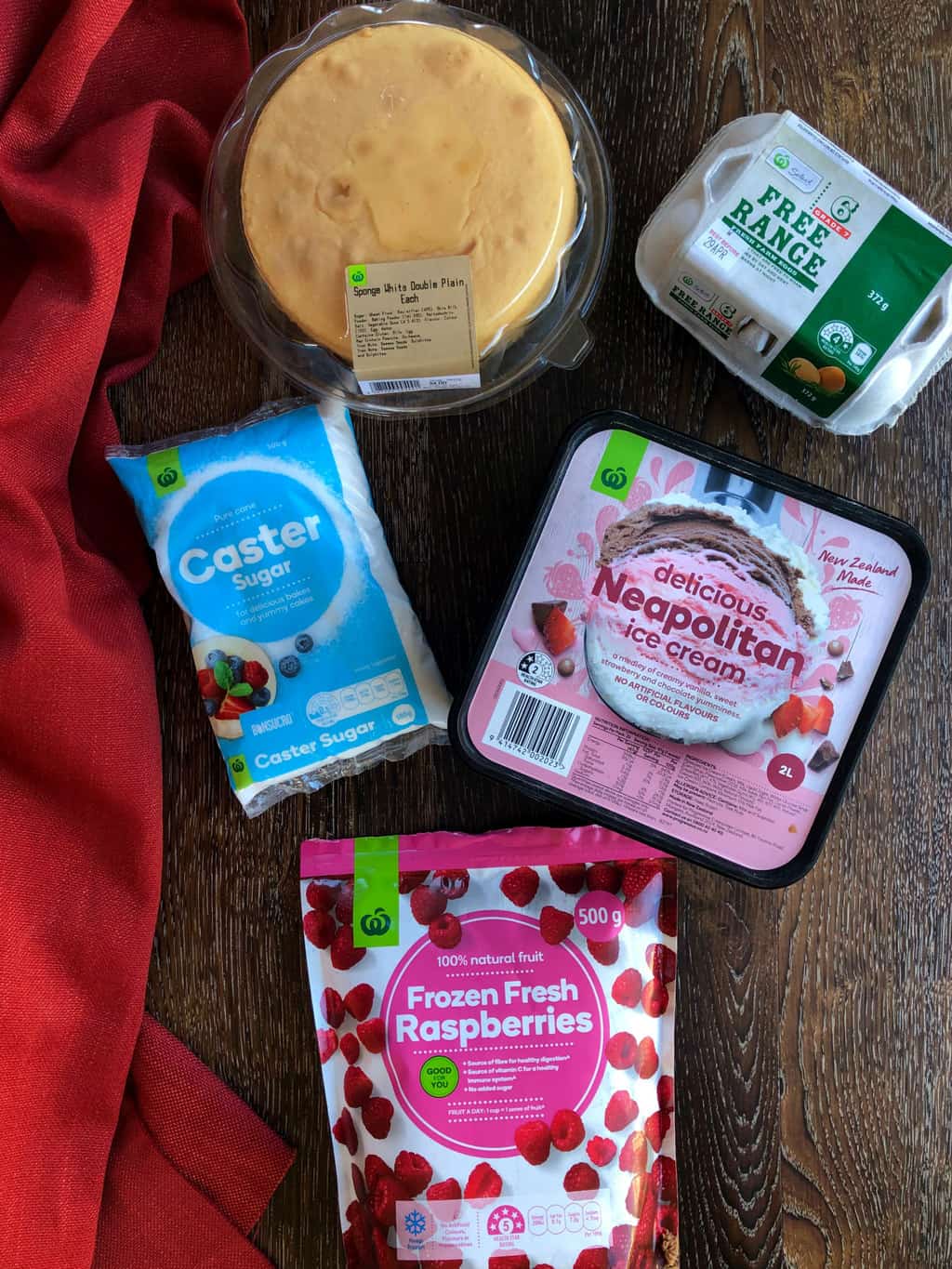 The main ingredients are all Countdown own brand products, the fresh bakery sponge, ice-cream, raspberries, caster sugar and egg whites. So simple you will definitely want to try this one next time you want a dessert to impress.
The recipe is so versatile, you can change so much of it, the range of Countdown Ice Creams includes the Neopolitan I have used, but also Chocolate Eclair, Boysenberry, Chocolate, Hokey Pokey to name a few – so you could really have a lot of fun with those flavours. I kept mine classic but already I know what I will try for the next one!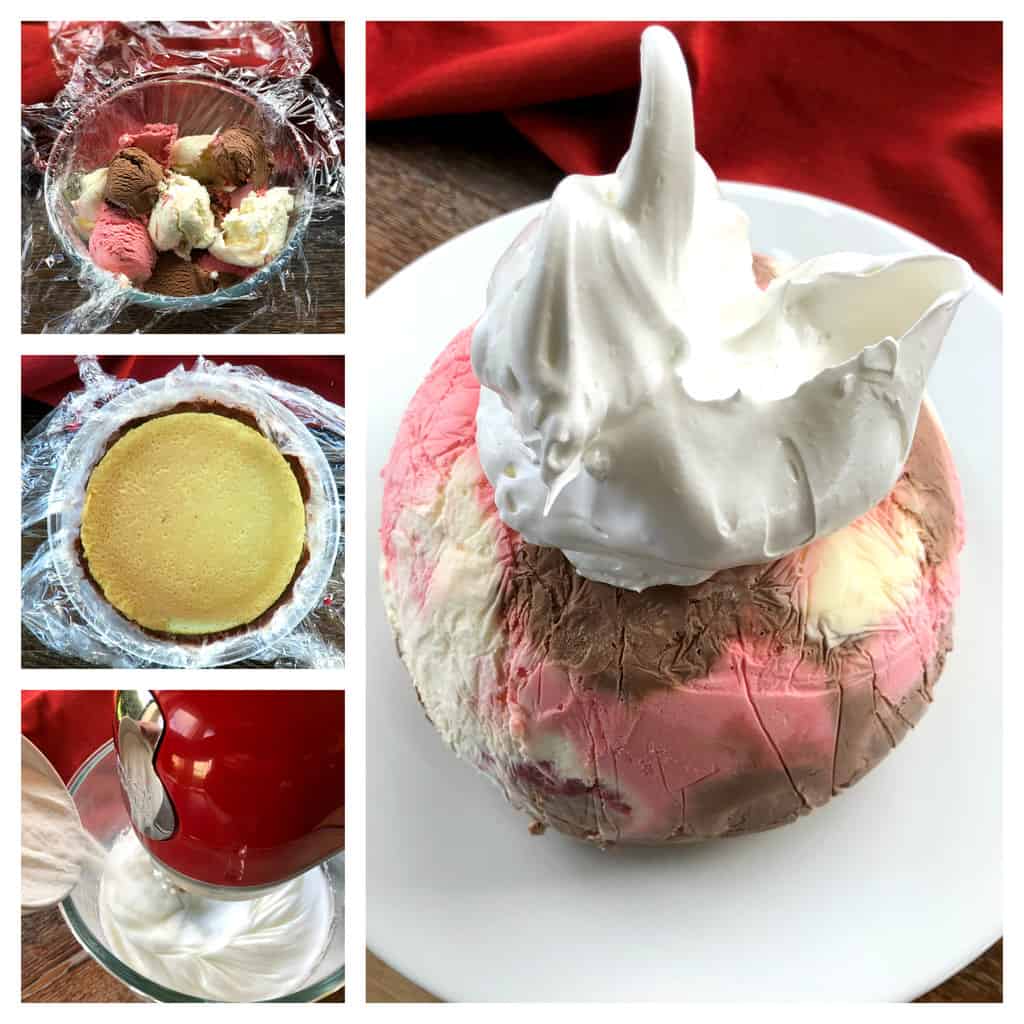 The sponge I purchased was the in-store Bakery sponge, a fresh pack of two sponges, next time I will use both sponges and layer then between the ice cream as I think this will give it even more flavour and texture. You can purchase the vanilla sponge I have used or a chocolate version which would be lovely for a change or to alternate as it is lovely to see the colours when you slice into it. These are just $4 for two at the moment.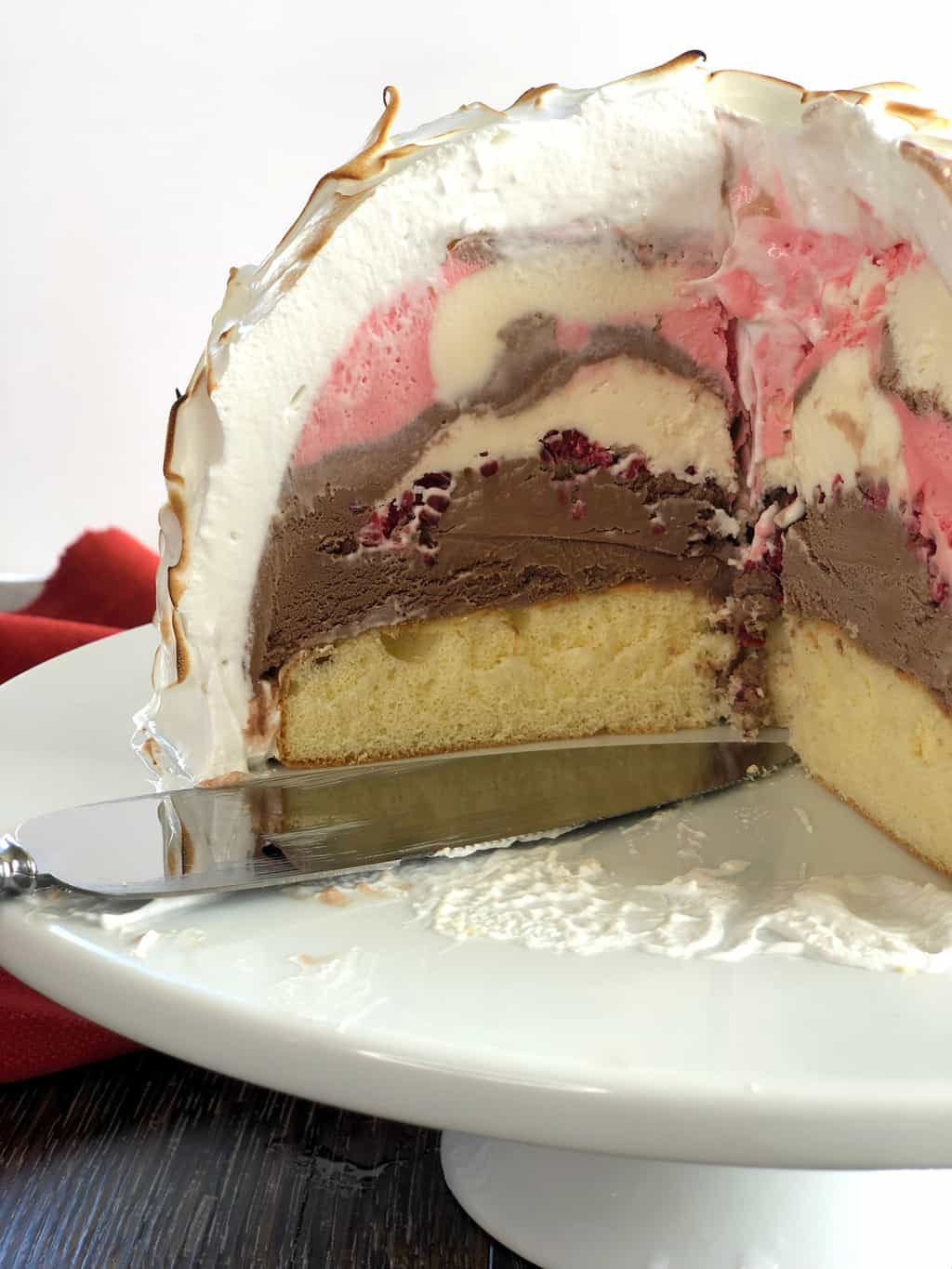 The 2L ice cream was more than enough to create this recipe, if you used both sponges you could even use less, then the eggs and caster sugar whip up to make a generous smothering of meringue. It is really a treat that is not hard to make. The only thing you require is patience, there is a lot of downtime to freeze the stages.
In fact this made it super relaxing to make as it is so quick to prepare but you can make this days ahead of when you need it. The most important thing is to ensure you have room in your freezer to store the ice cream in the bowl and the plate or tray you store it on.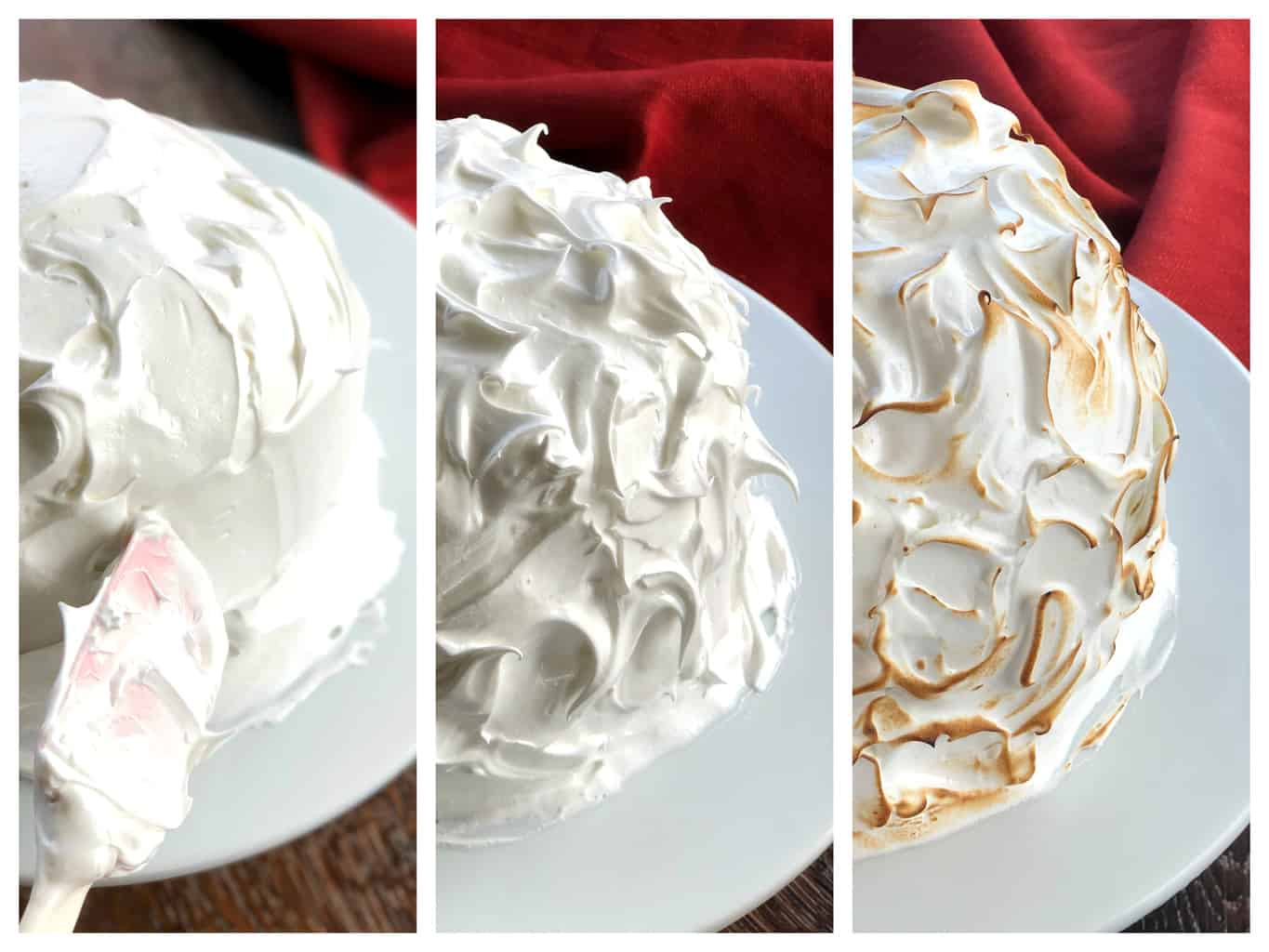 Baked Alaska's are notable for their lovely lightly toasted meringue. This step is much easier than you imagine. For those without a blow torch you simply pop it in the oven! Believe it or not the meringue and ice cream is frozen solid so you can easily brown it in the oven – just a few minutes, to achieve a light golden crust.
As long as the meringue has completely covered and sealed the ice cream it will not seep out. It will not be as even as if you use a kitchen blow torch but still lovely. Just keep an eye on it.
I cannot wait to see others enjoy this recipe as much as we do and the substitutions you try now you know the basic recipe. I already have ideas to create more versions.
So onto the recipe for my version of Easy Baked Alaska.
It really is so easy and will become your favourite go to dessert to impress a crowd! It makes such a special looking dessert, that is quite simple once you know how.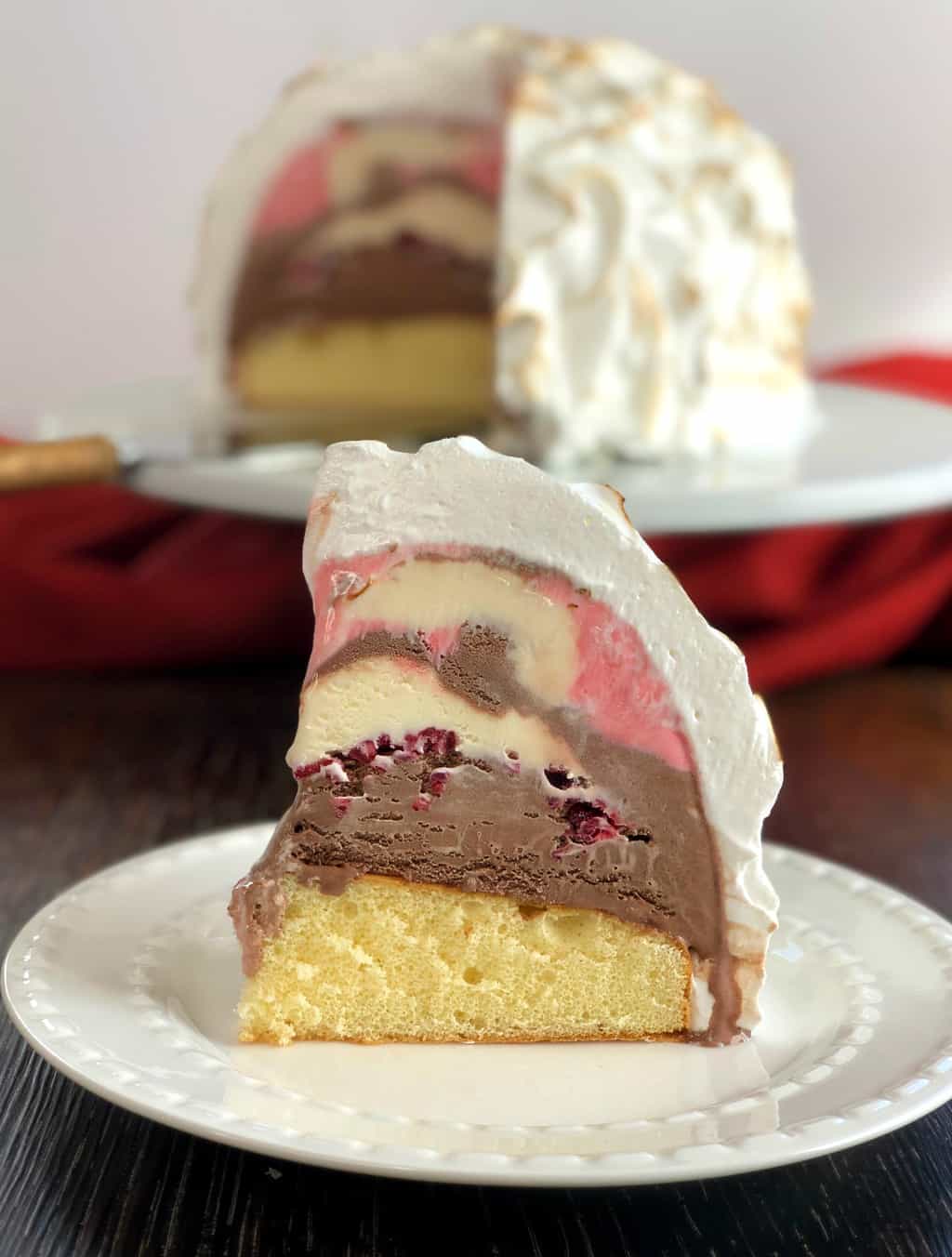 Thank you so much for stopping by to check out this recipe and others on my blog. If you are not already be sure to follow me on Facebook or Instagram for more deliciousness, and you can register your email in the subscription box below to receive all my recipes as I publish them.
Happy Baking!
Anna
If you are a fan of desserts to impress you can also check out my many cheesecake recipes such as this one for Oreo Cheesecake, a no Bake Cheesecake that is easy and delicious!