Easy recipes really are the best, this 3 ingredient dairy free easy chocolate mousse is decadent, rich and so flavourful but much healthier than some of my other versions.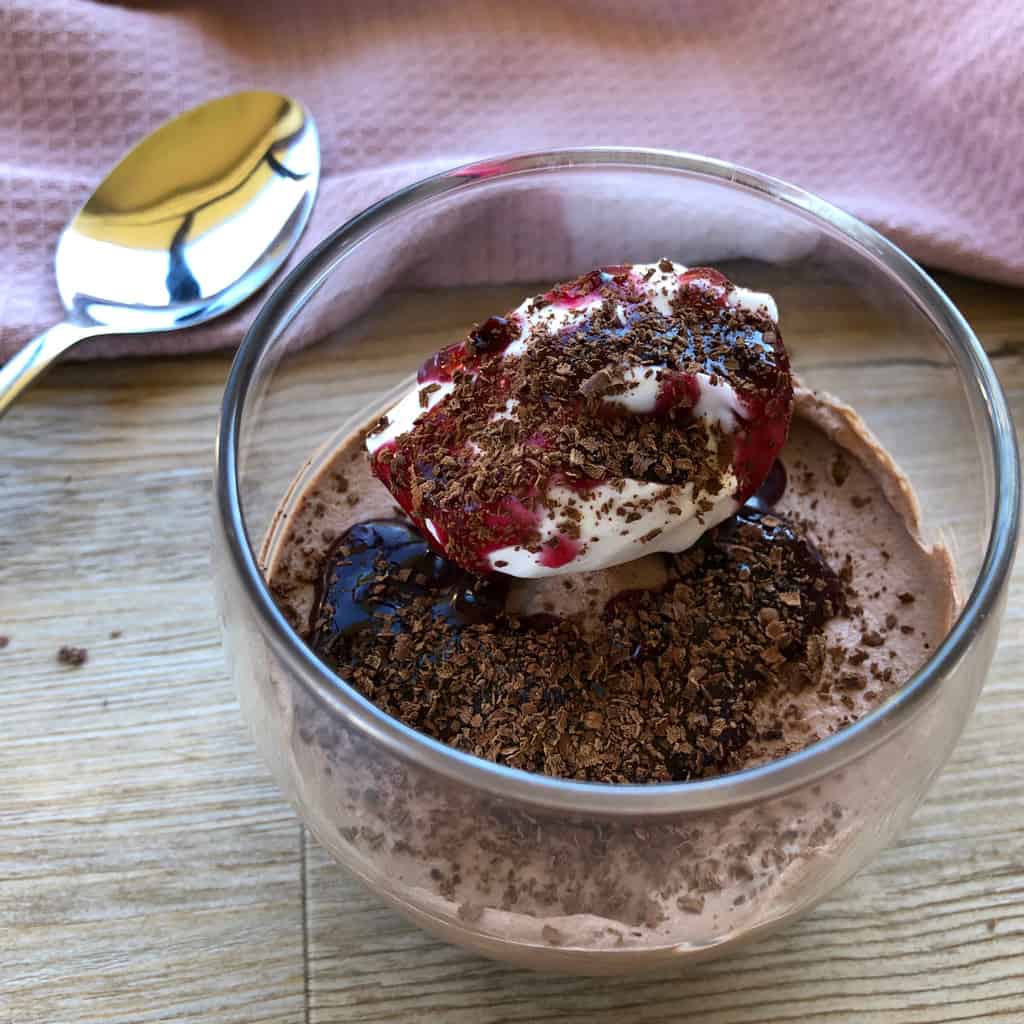 Most dairy free mousses use avocados, but I can assure you NO avocados were harmed in the making of my mousse!
The key ingredient to this mouse is coconut cream. Coconut cream whips beautifully to create a gorgeous topping for many desserts, but also can create a lovely mousse with the addition of just two ingredients, icing sugar and cocoa powder. Coconut cream on it's own is so rich and creamy – the flavour lends itself perfectly to this chocolate hit. You can add additional shaved dark chocolate if you wish, or even berries would be so lovely!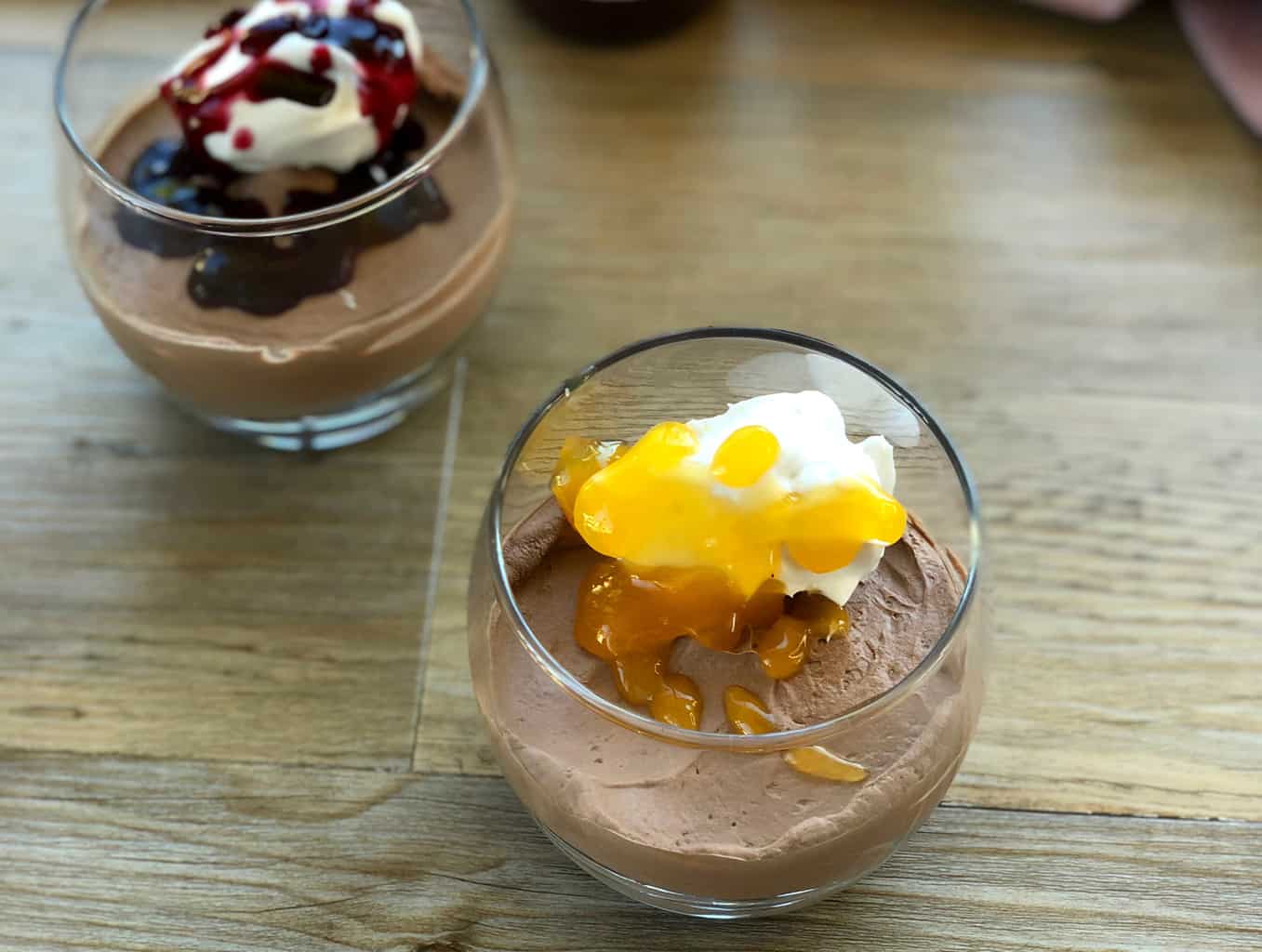 I have been using whipped coconut cream on quite a few recipes, it is gorgeous as an alternative to whipped cream, which I am not a fan of! The way to do it is really quite simple and easy – you simply pop a can of coconut cream (not lite or coconut milk) in the fridge overnight. Then carefully remove it when you wish to use it, taking care not to shake the can. Then simply spoon out the coconut cream from the top of the can. Once you get 2/3rds of the way down you will see the coconut water – you can simply discard this part.
Then add a little icing sugar and whip as you would cream. It only takes a few minutes to whip up into a lovely soft cream texture. You can use this in so many ways, to top pancakes or waffles, as a topping to desserts such as chocolate self saucing puddings or even cheesecakes, or as I have done here you can add some cocoa powder and turn it into a gorgeous chocolate mousse. Topped with some whipped coconut cream and a dessert sauce if you choose this is really quite spectacular!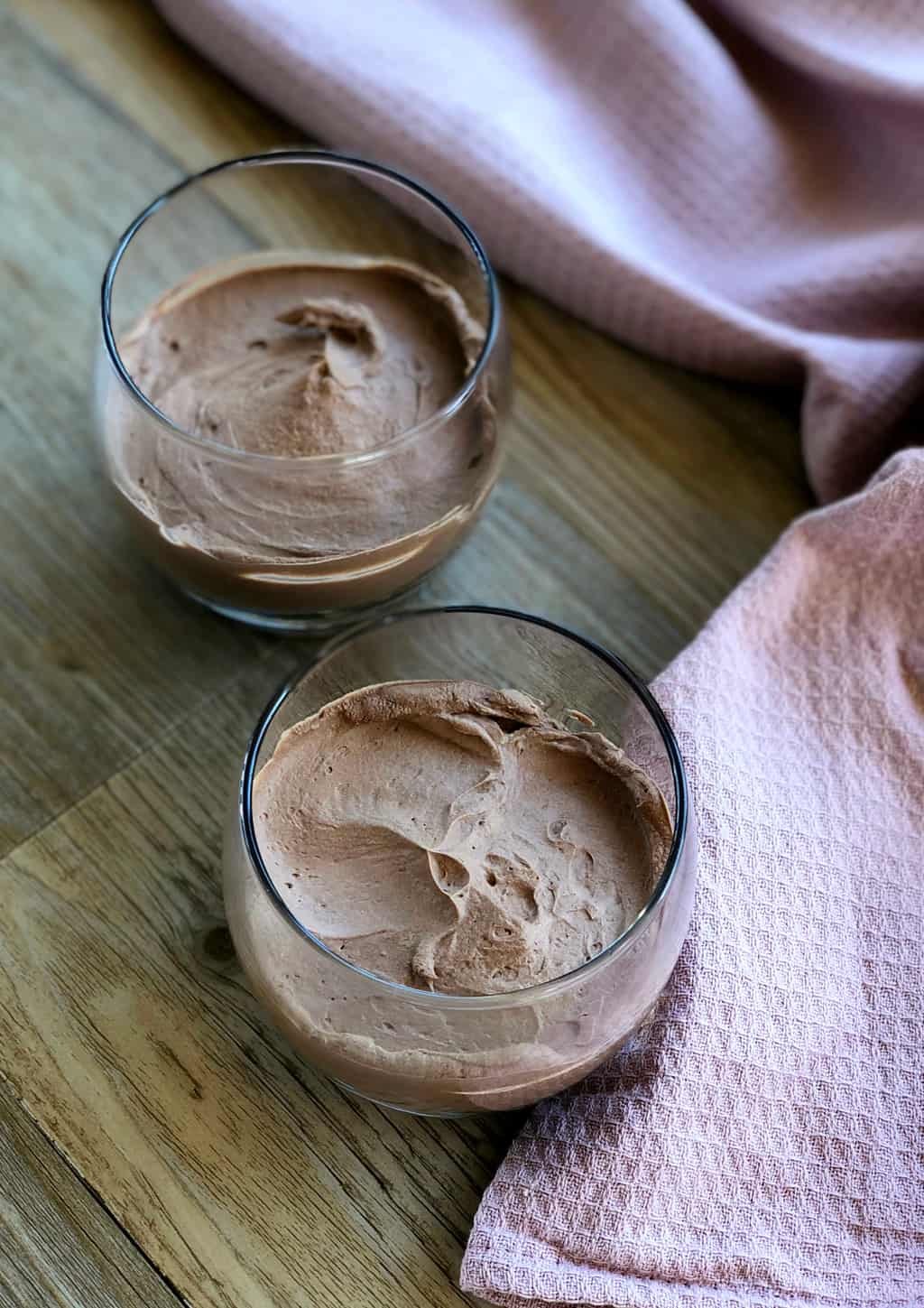 I also have another 3 ingredient mousse on the blog – that is simple too, just whipped cream, milk and chocolate, you can find that recipe here
So onto the recipe, so quick and simple, do let me know when you try it. This has been adapted from the great recipe by Cafe Delights
I hope you enjoy this recipe as much as we do!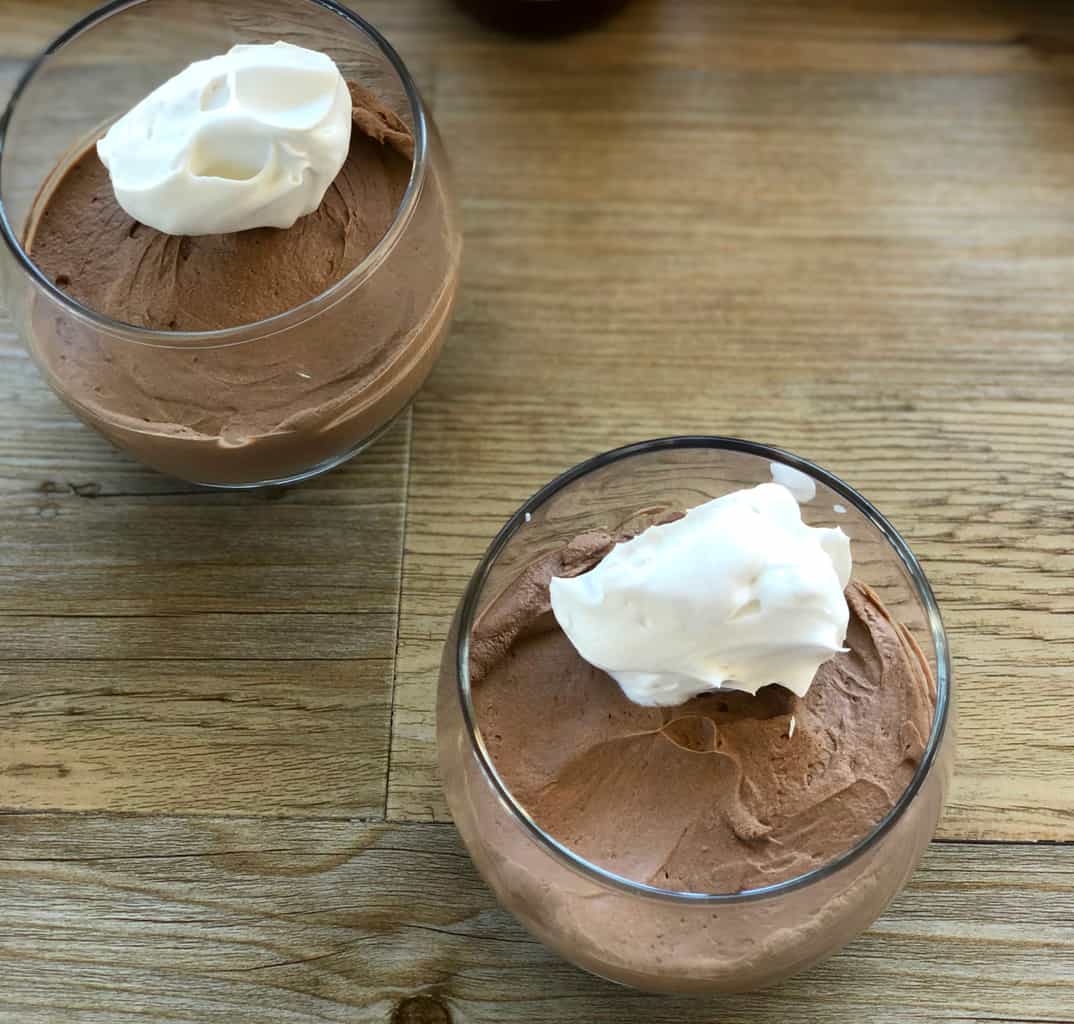 Thank you so much for stopping by to check out this recipe and others on my blog. If you are not already be sure to follow me on Facebook or Instagram for more deliciousness, and you can register your email in the subscription box below to receive all my recipes as I publish them.
Happy Baking
Anna