Sometimes you feel like a little something after dinner but cannot be bothered baking or the supermarket seems too far away why not try this individual self saucing chocolate pudding!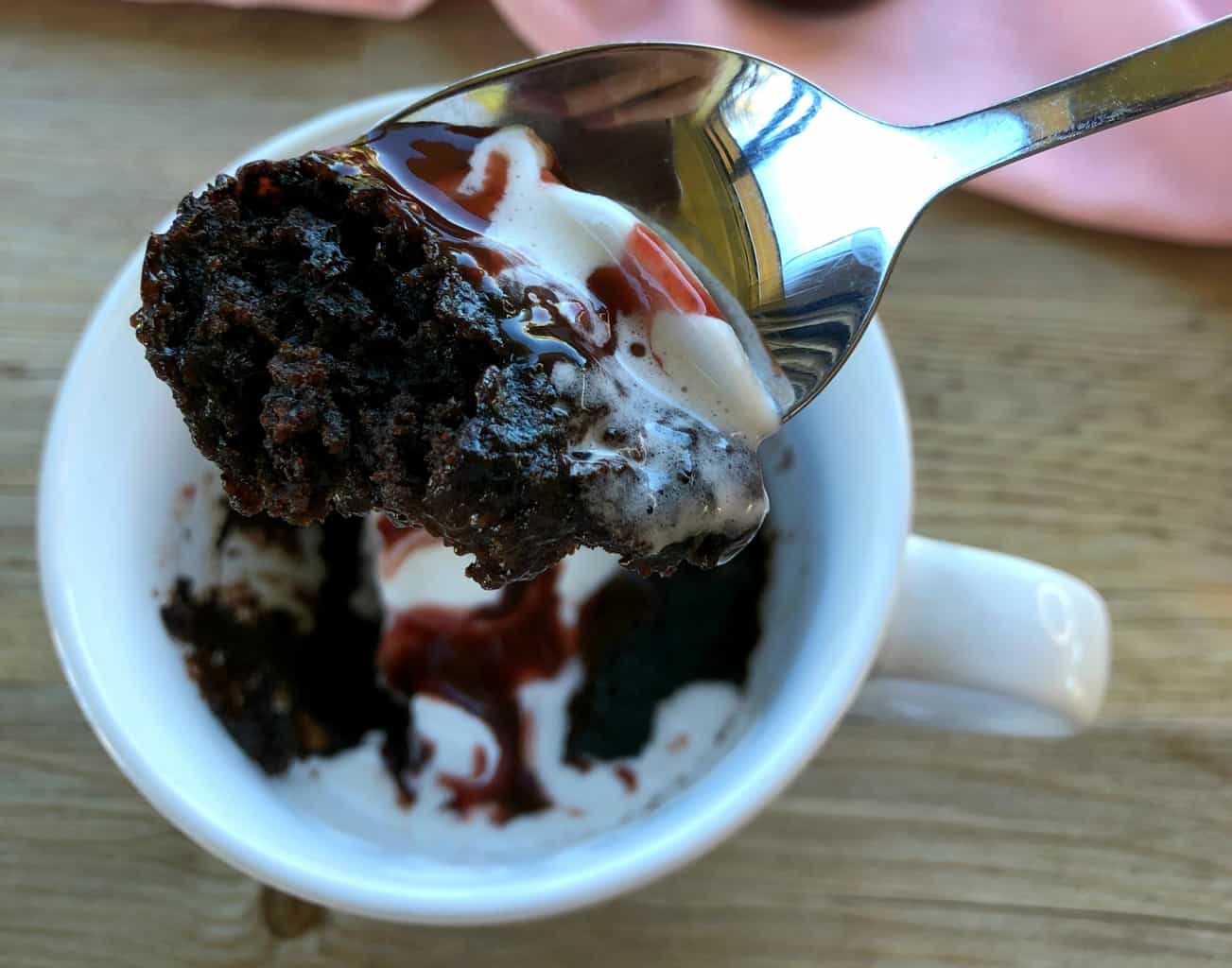 I almost feel bad about sharing this recipe with you. It could be dangerous knowing that in under 5 minutes you can have a decadent saucy dessert, perfect for those late night cravings, simply mix together the ingredients, sprinkle over the sauce components and bake for 1 and a half minutes, way too easy!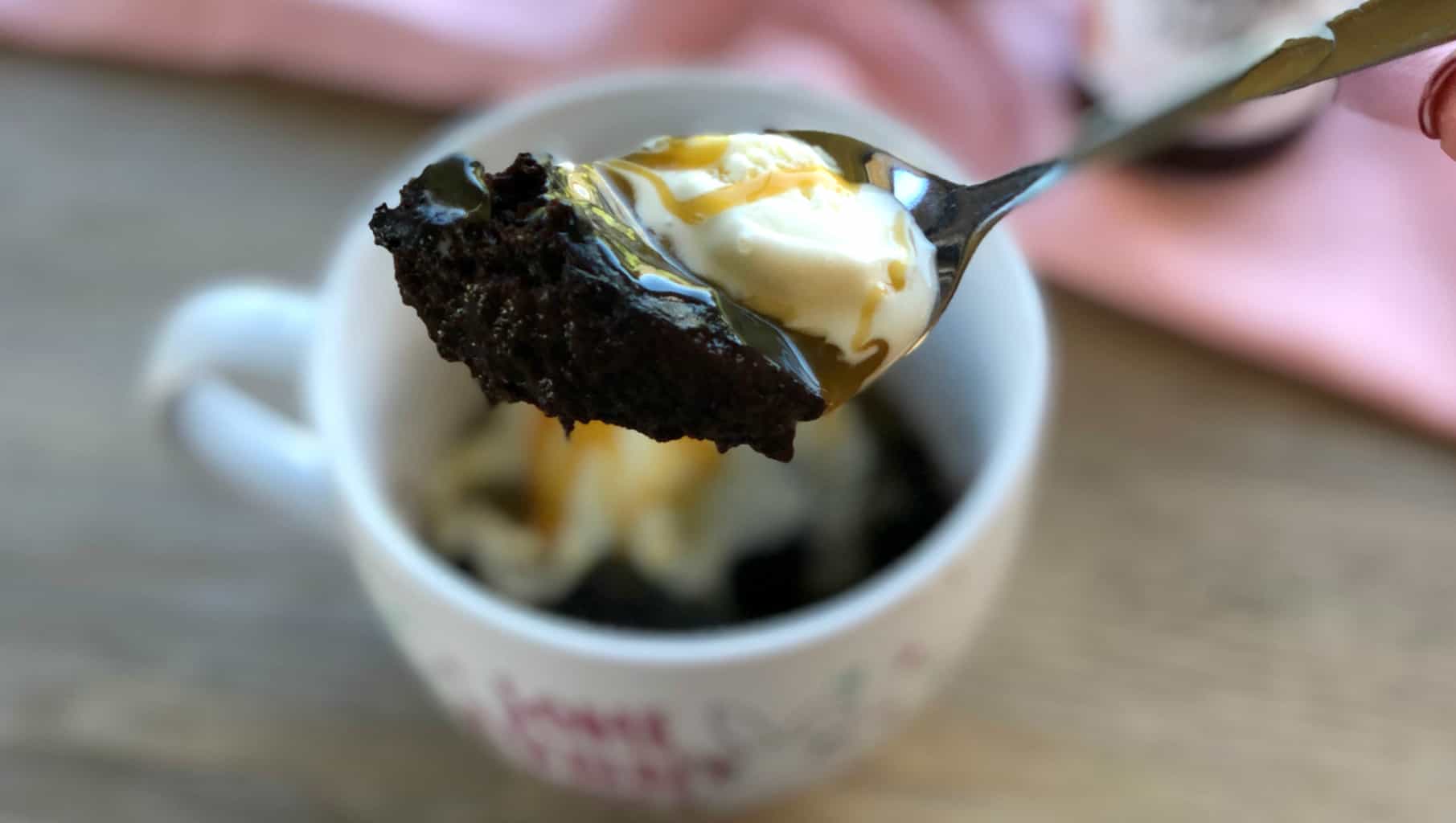 I have tried mug cakes in the past and have been really disappointed with both the flavour and texture. They often turn out spongy and weird so it's not really been worth the hype. But this recipe exceeds all of those by a million miles. Self Saucing puddings are lovely in the microwave as they come out moist and delicious, this one packs a punch in flavour and texture.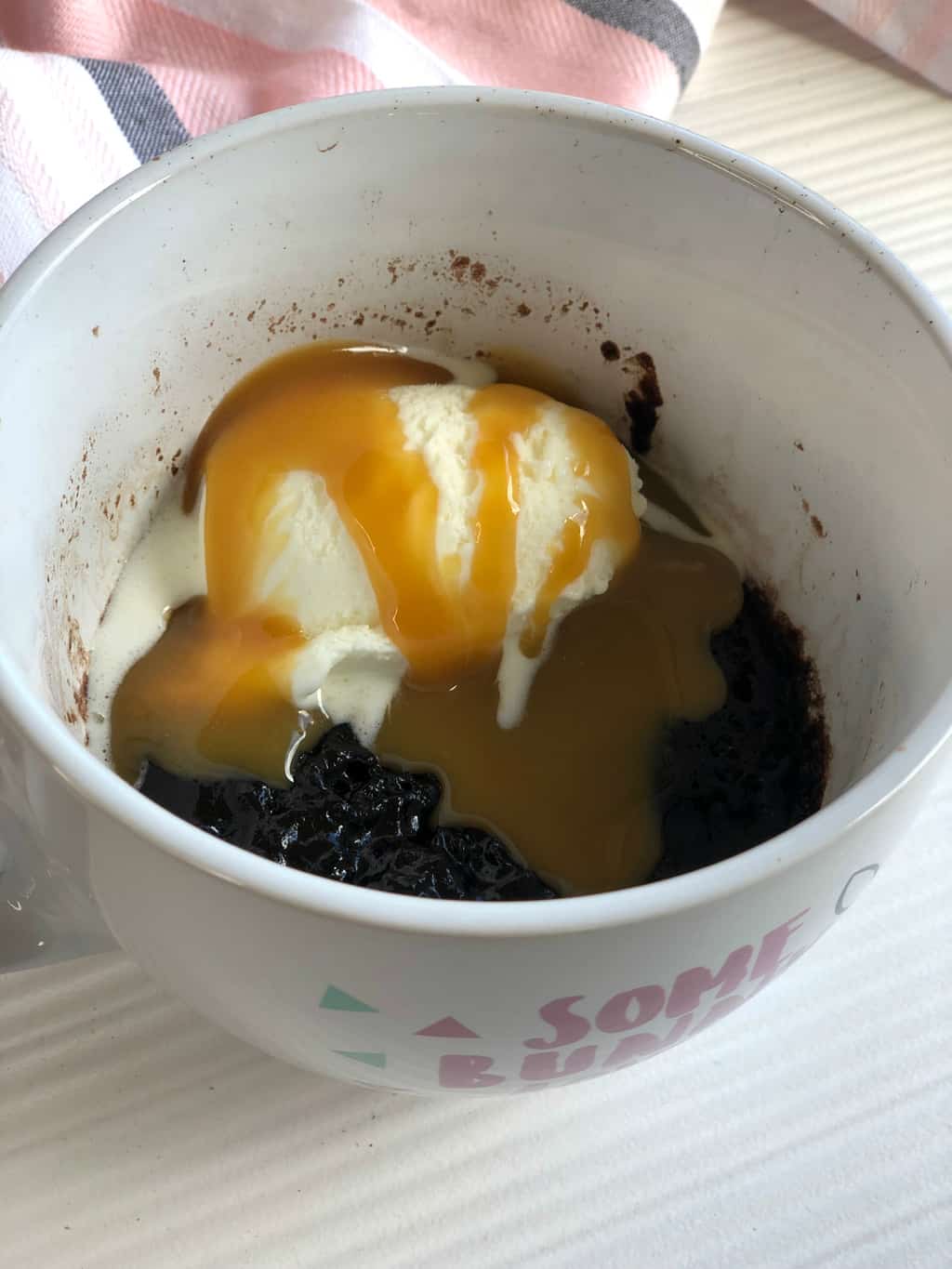 The best tip I have for you is to use a large mug or even a bowl rather than a small coffee mug as it does rise in the microwave quite a bit as it cooks – luckily for you I tested this thoroughly and only my biggest bowl like mug passed the test – I sadly lost a few in the process! Also it is really hard to make this dessert look good in a photograph! But you have to trust me, it may not look pretty but it definitely tastes good!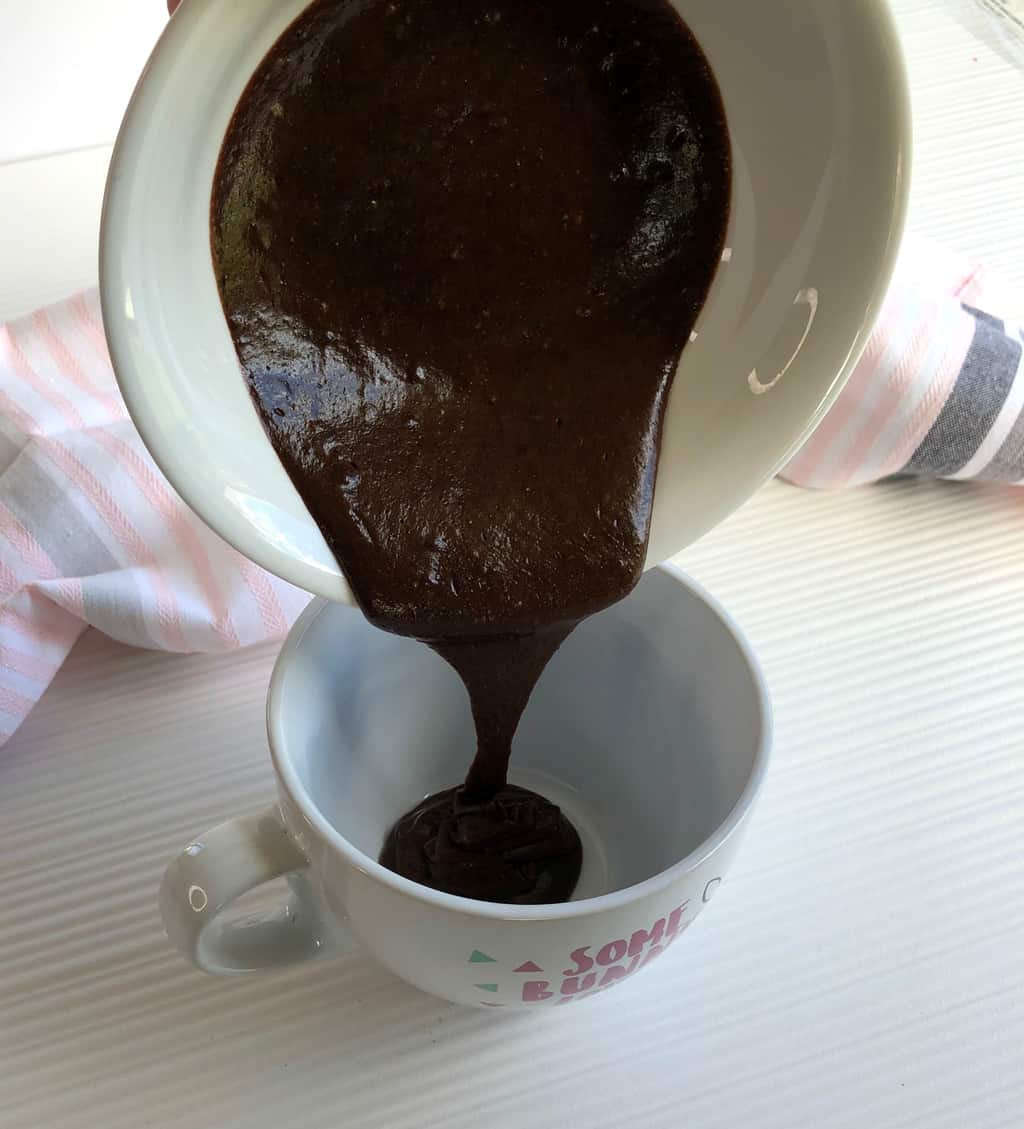 It truly only takes 1 and a half minutes to cook, all microwaves are different but it was fine in mine and it is quite a powerful one, you will know it is done when the cake part is cooked through not stodgy.
I have my Aunties chocolate self saucing dessert already on the blog, you can find that here it is lovely and simple to make in the oven, I hope to soon share with you both a microwave and a crock pot version as anything that can make your time in the kitchen easier is good with me!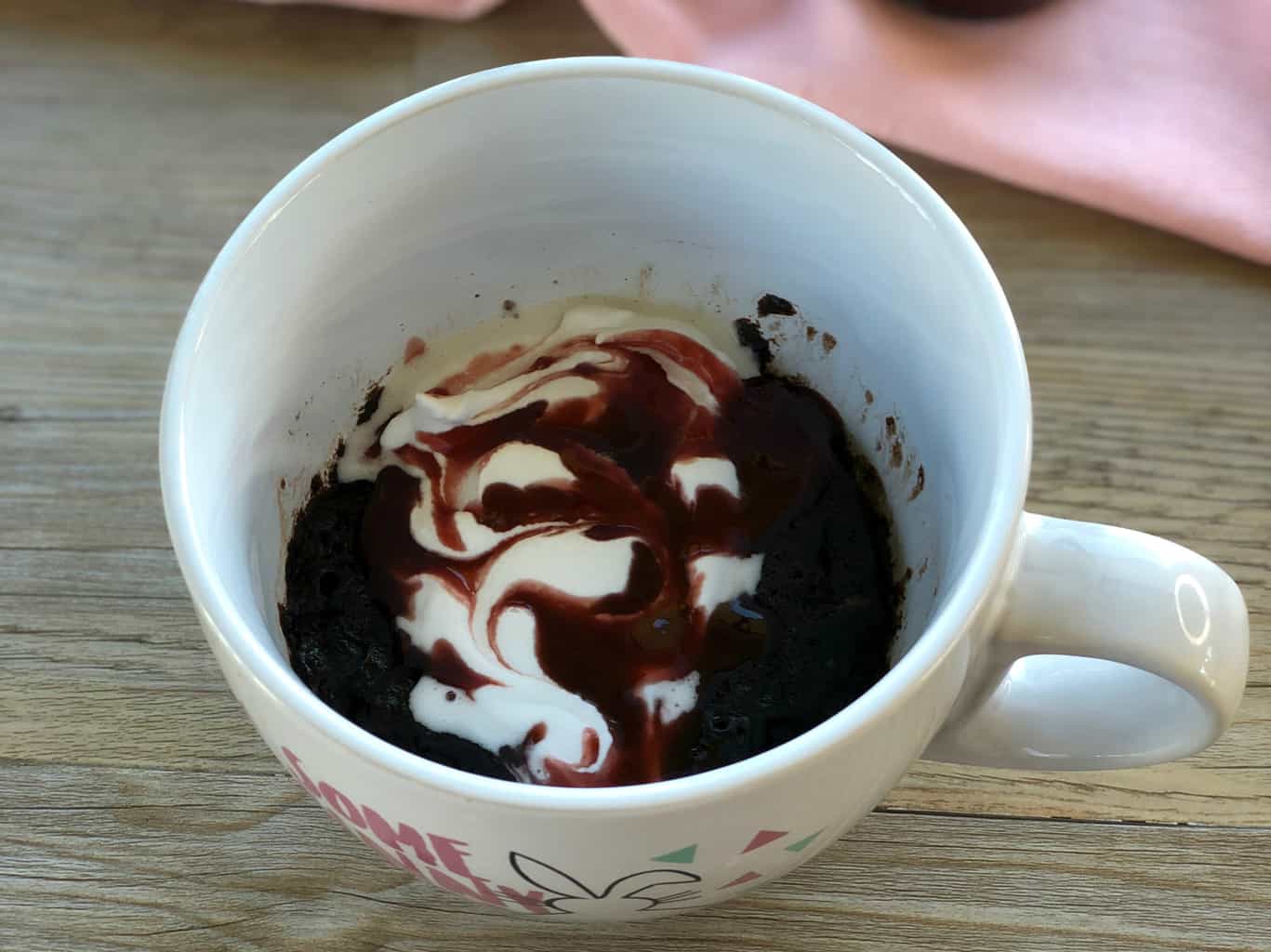 I plan on testing a few other variation of mug cakes as I think this winter when I am flat out busy these little mug cakes could be great to split between the kids – and not split one for me!
Onto the recipe, super simple, enjoy! Top Tip before you begin – use an oversized mug or bowl – it can rise and spill over
So it is that easy! I hope to see lots of you sharing your dessert for one on my Insta or Facebook pages! Spread the love
Thank you so much for stopping by to check out this recipe and others on my blog. If you are not already be sure to follow me on Facebook or Instagram for more deliciousness, and you can register your email in the subscription box below to receive all my recipes as I publish them.
Happy Baking!
Anna