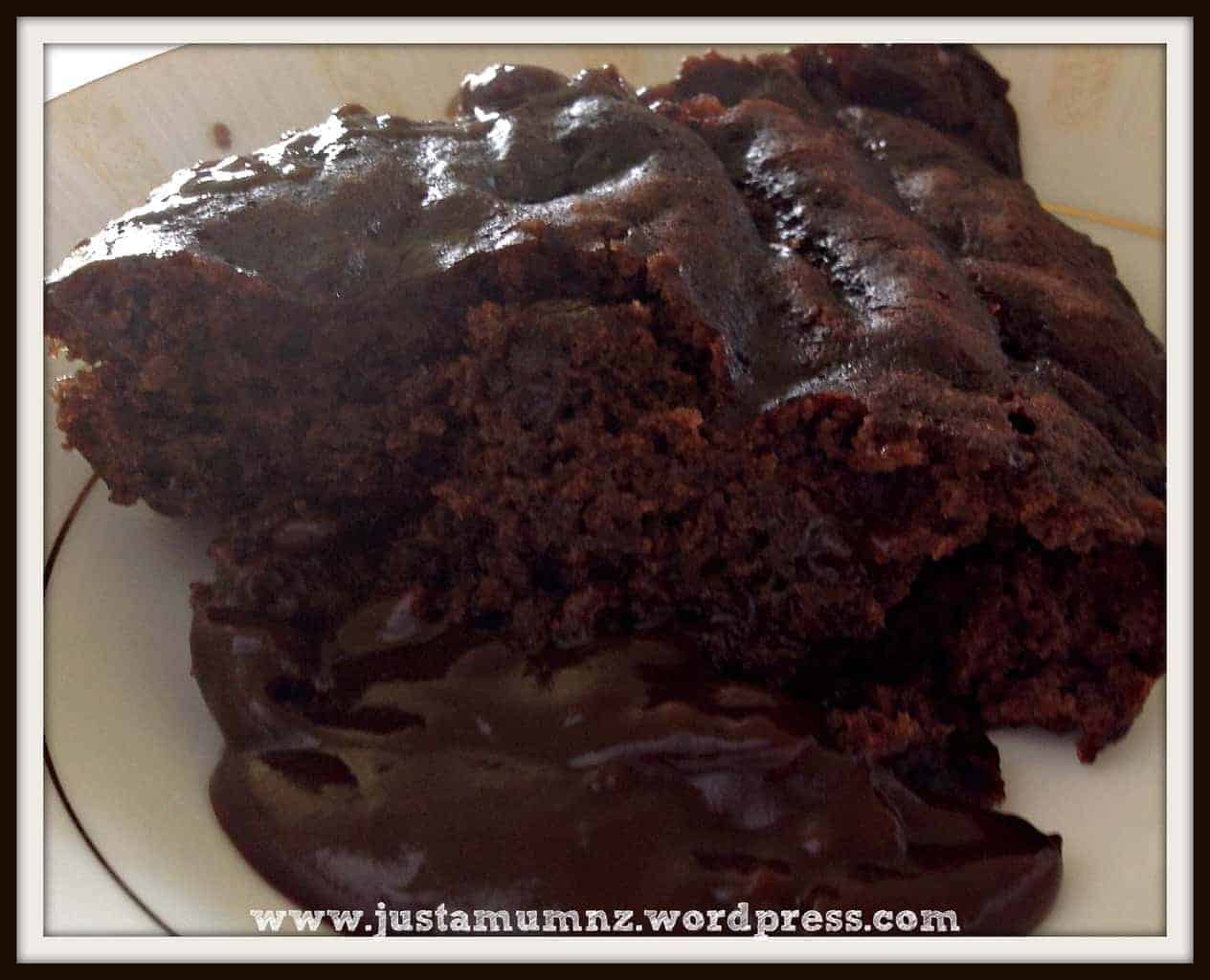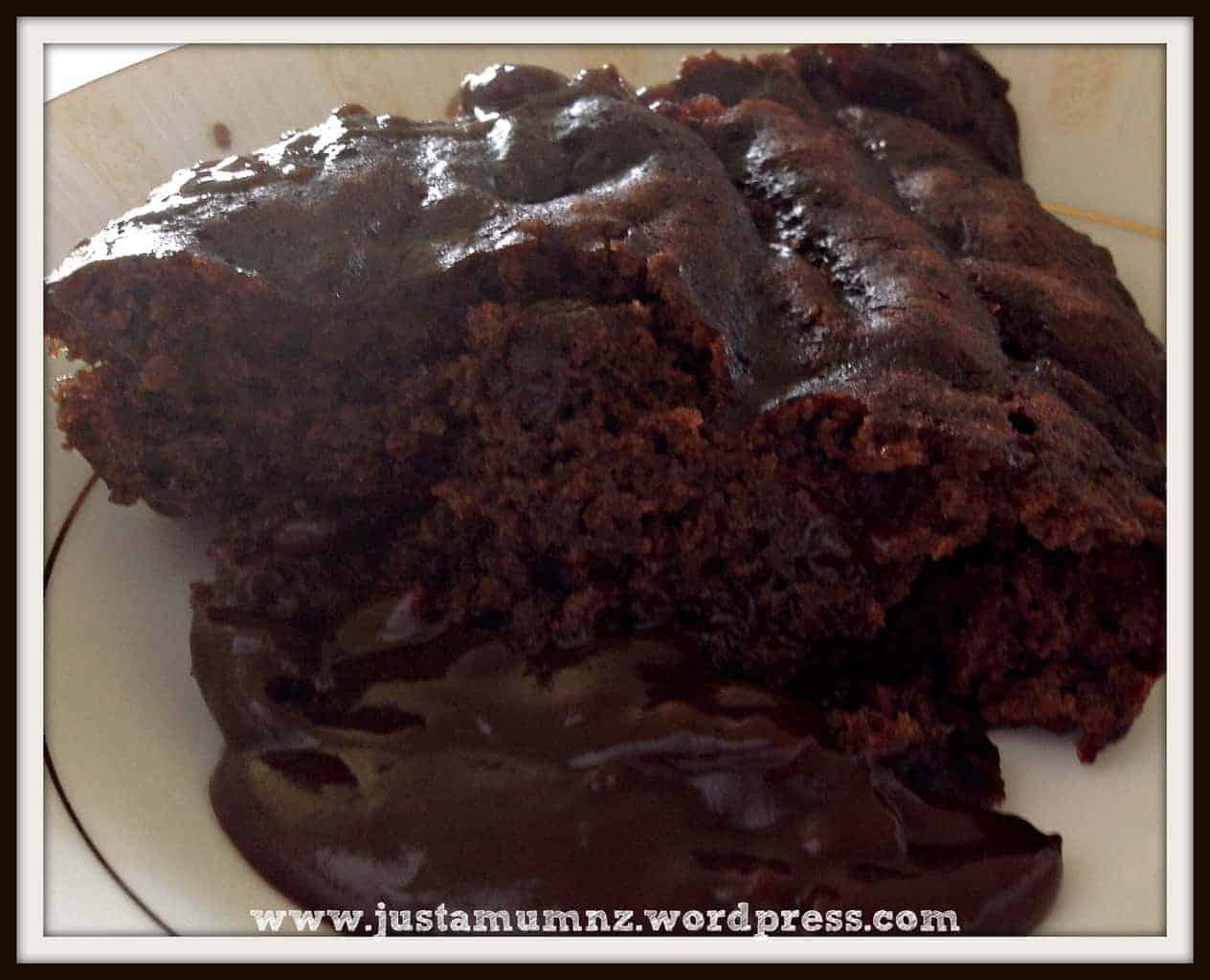 I was given this recipe for Chocolate Self Saucing Pudding by my lovely Aunty Marilyn when I was a young girl and have made no other version since! The ingredients are everyday basics you have in the pantry so this makes a perfect go to dessert when you are wanting something sweet and decadent. You are left with a lovely chocolate cake like pudding and a thick chocolatey gooey sauce, perfect on its own or divine with ice cream, cream or yoghurt.
You can easily whisk it up while dinner is cooking – pop it in the oven and by the time you have finished eating dinner its ready to go for dessert! Perfect for a cold winters evening, or really any time of the year as lets face it when is chocolate dessert not a good idea!
Ingredients
Base:
1 Cup flour
3/4 Cup Sugar
2 TBSP Cocoa
1/2 tsp Salt
1 tsp Baking Powder
2 TBSP Butter (melted)
1/2 Cup Milk
1 tsp Vanilla
1 TBSP Coconut (Optional)
Sauce:
1/2 Cup Brown Sugar
1 TBSP Cocoa
1  1/2 to 2 Cups Boiling Water
Method
Heat oven to 150C
For the base combine the flour, sugar, cocoa, salt and baking powder and mix well. Add coconut here if using.
Add to this the milk, melted butter and vanilla. Combine ingrdients until smooth and creamy. Pour into a casserole dish or a large ring mould.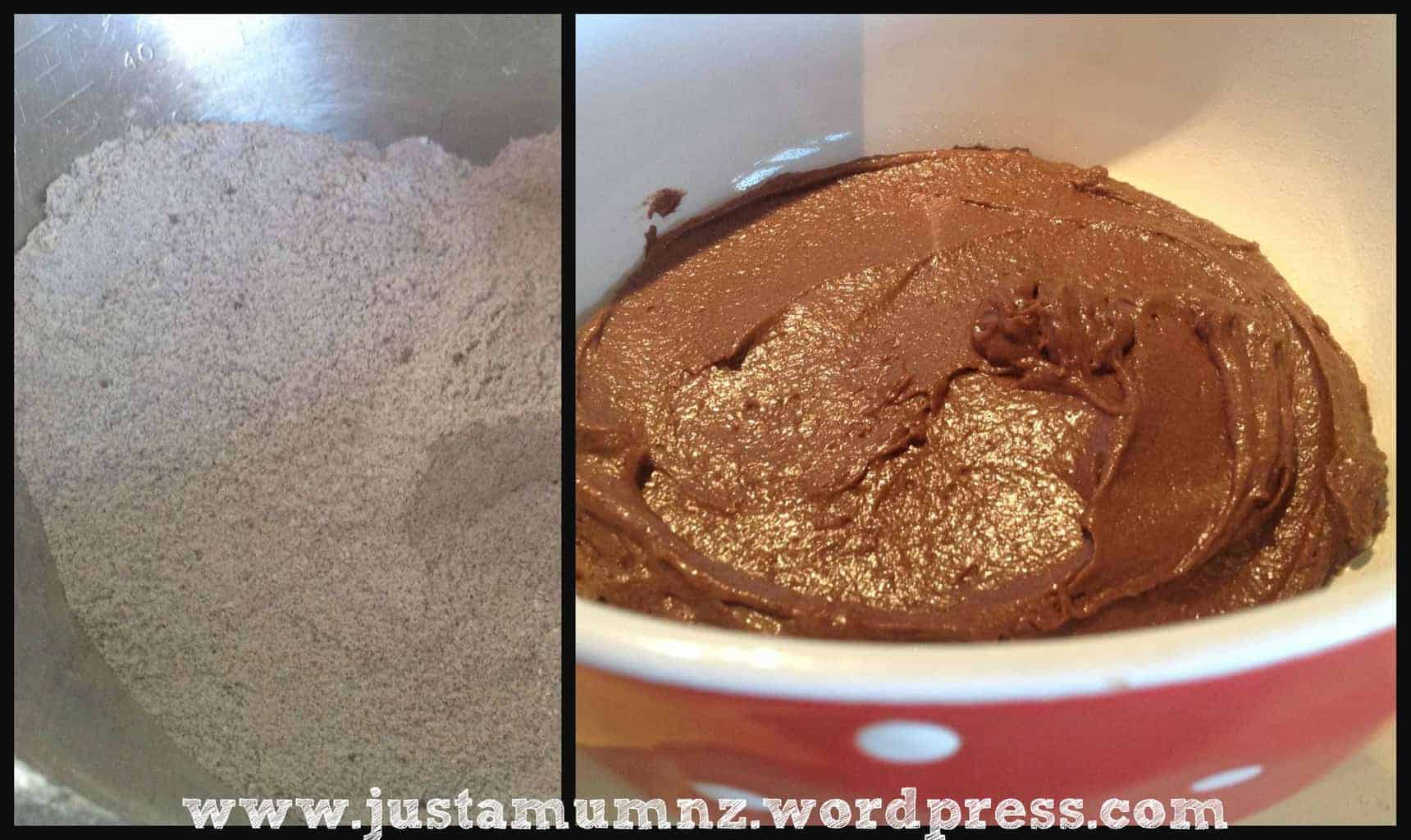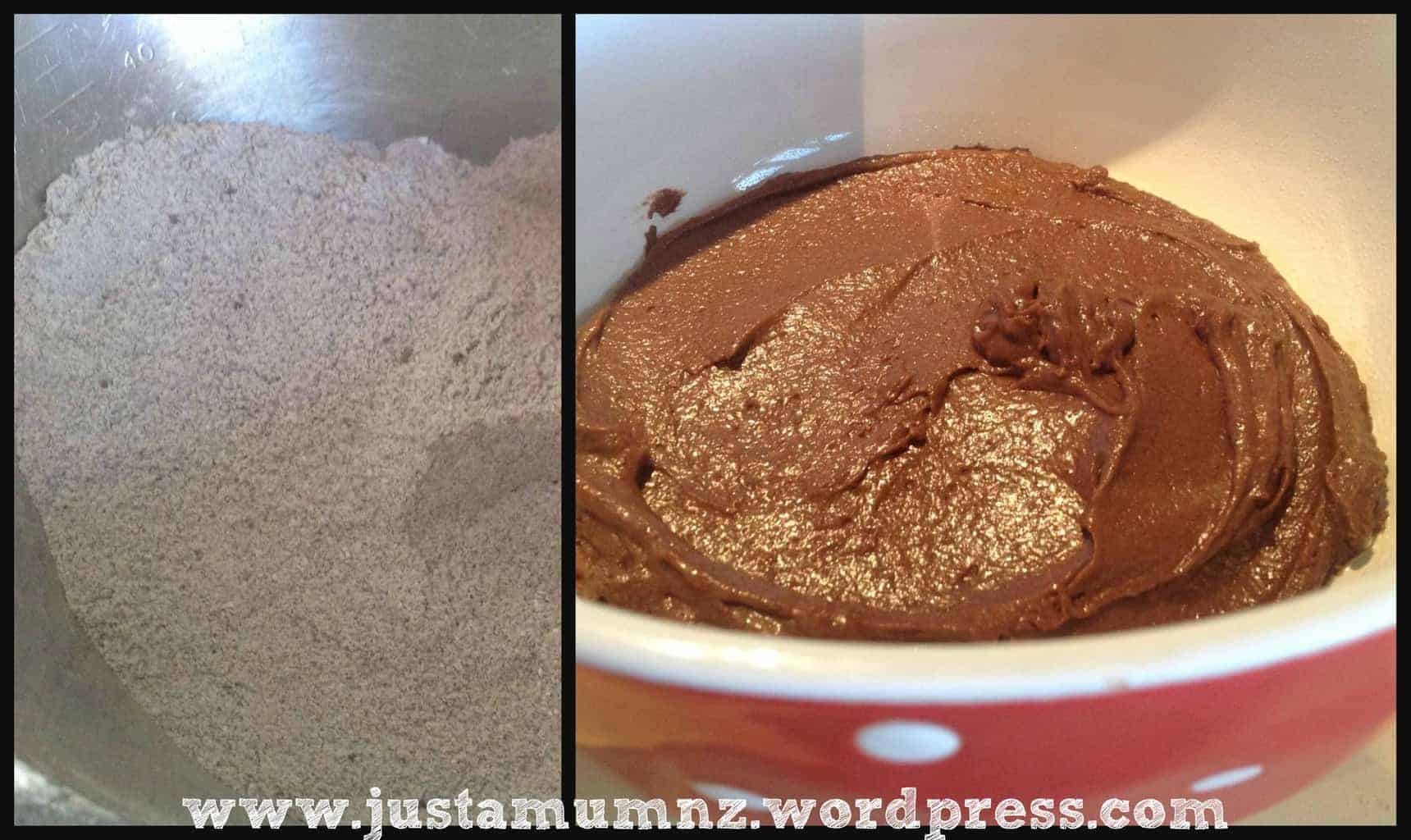 For the sauce, combine the brown sugar, and cocoa – combine well and sprinkle over the base mixture until well covered and even. Pour over boiling water and cover with a sheet of waxed paper or lid.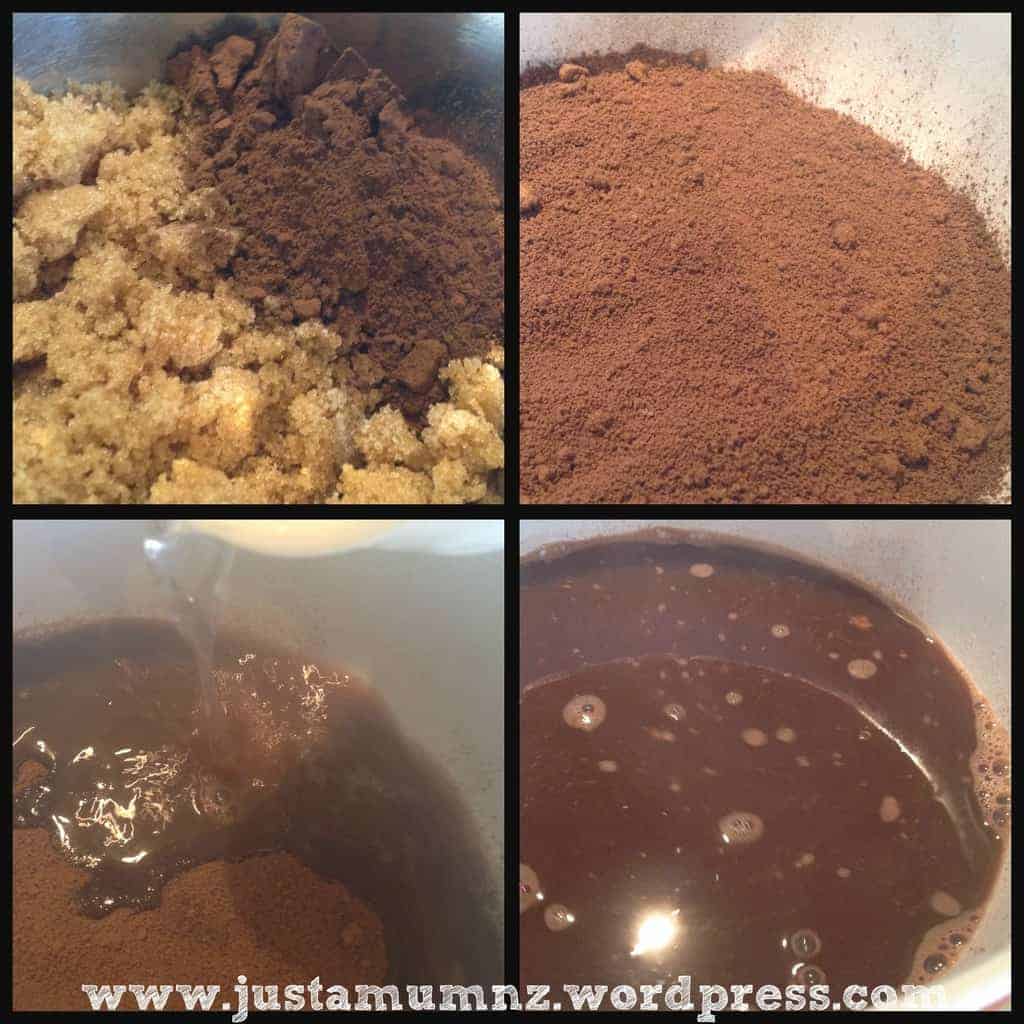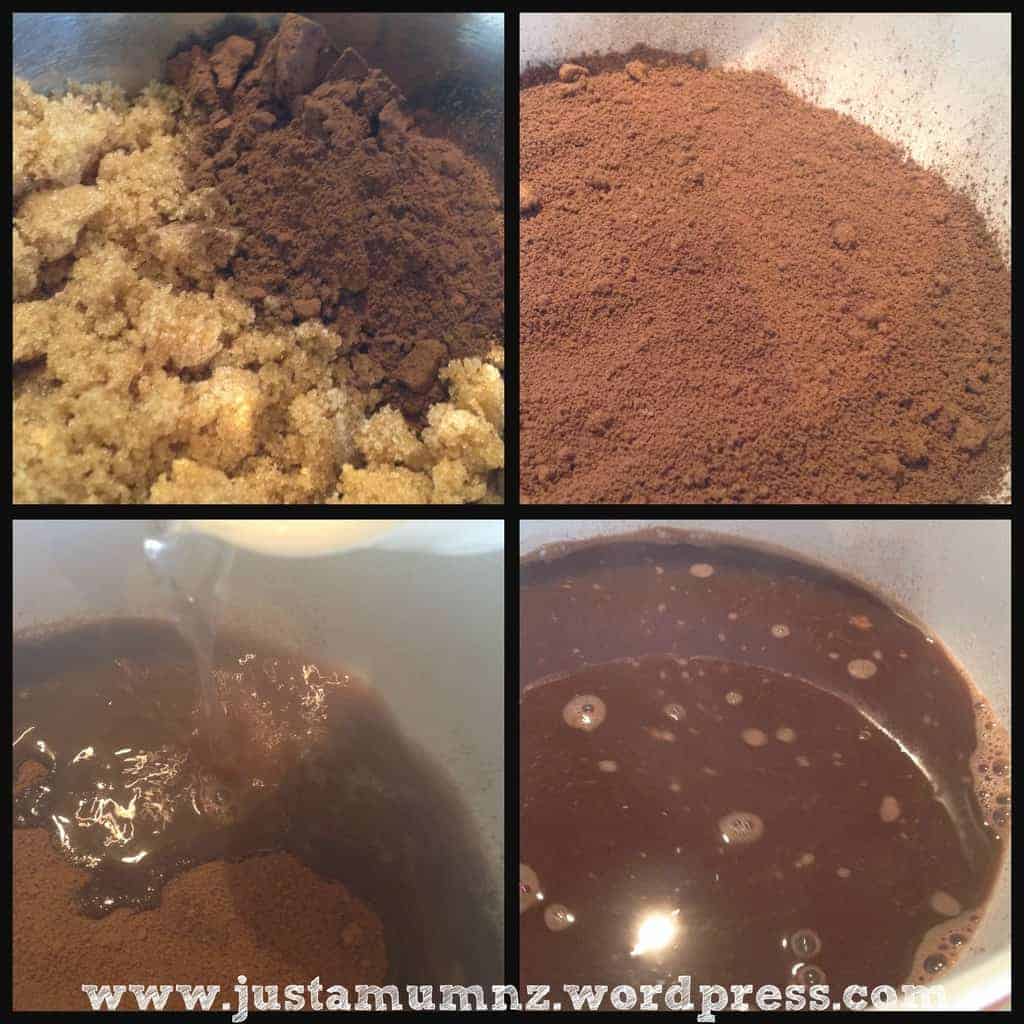 Bake for 30-40 minutes – knife will come out of cake clean once done.
Serve straight away or set aside in fridge to heat later in the day with whipped cream or ice cream. The one photographed today does not include coconut, but it is just as tasty with or without!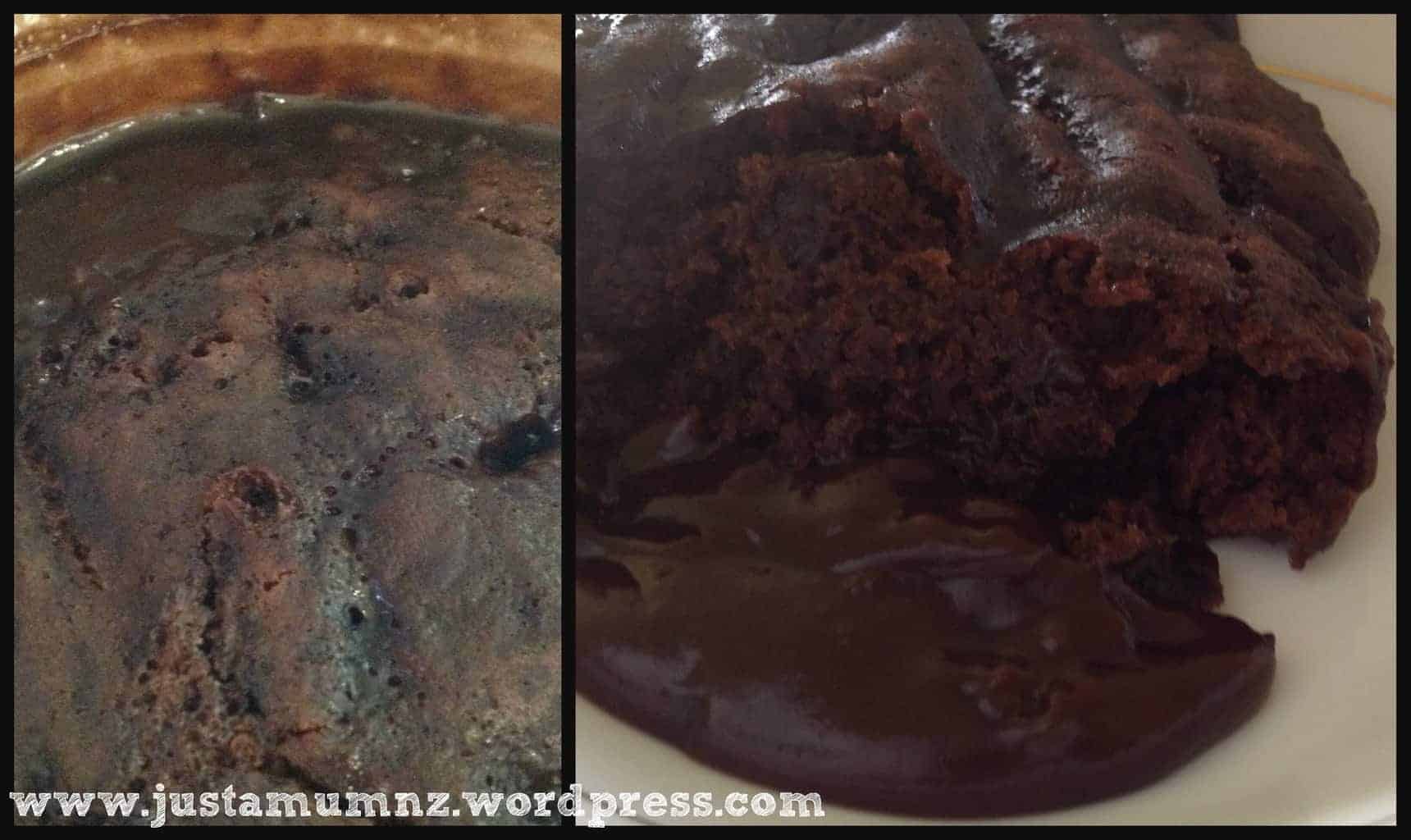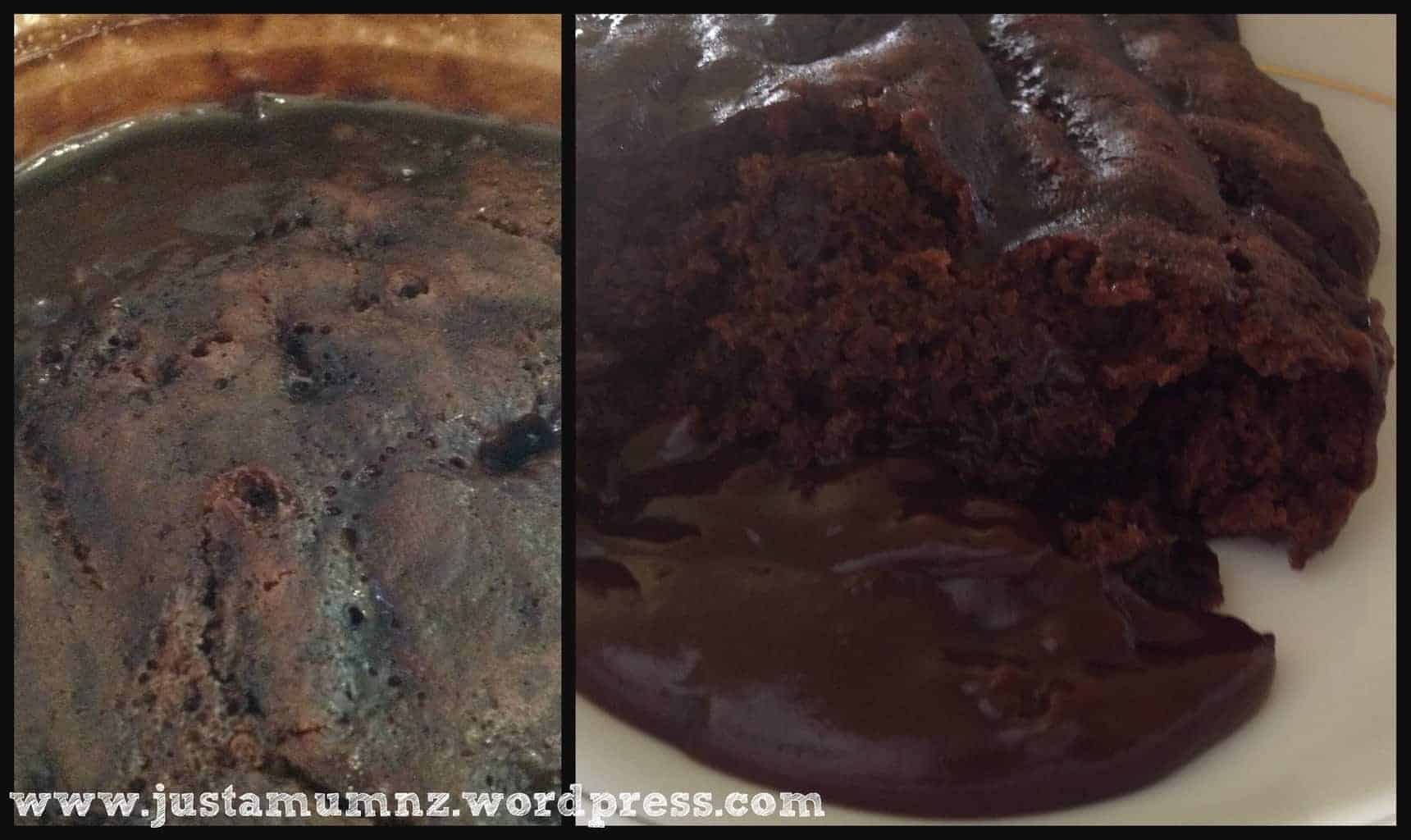 I hope you enjoy this lovely recipe my family have been enjoying for years. Feel free to check out the other easy yummy recipes here on my blog and fun kids activities also.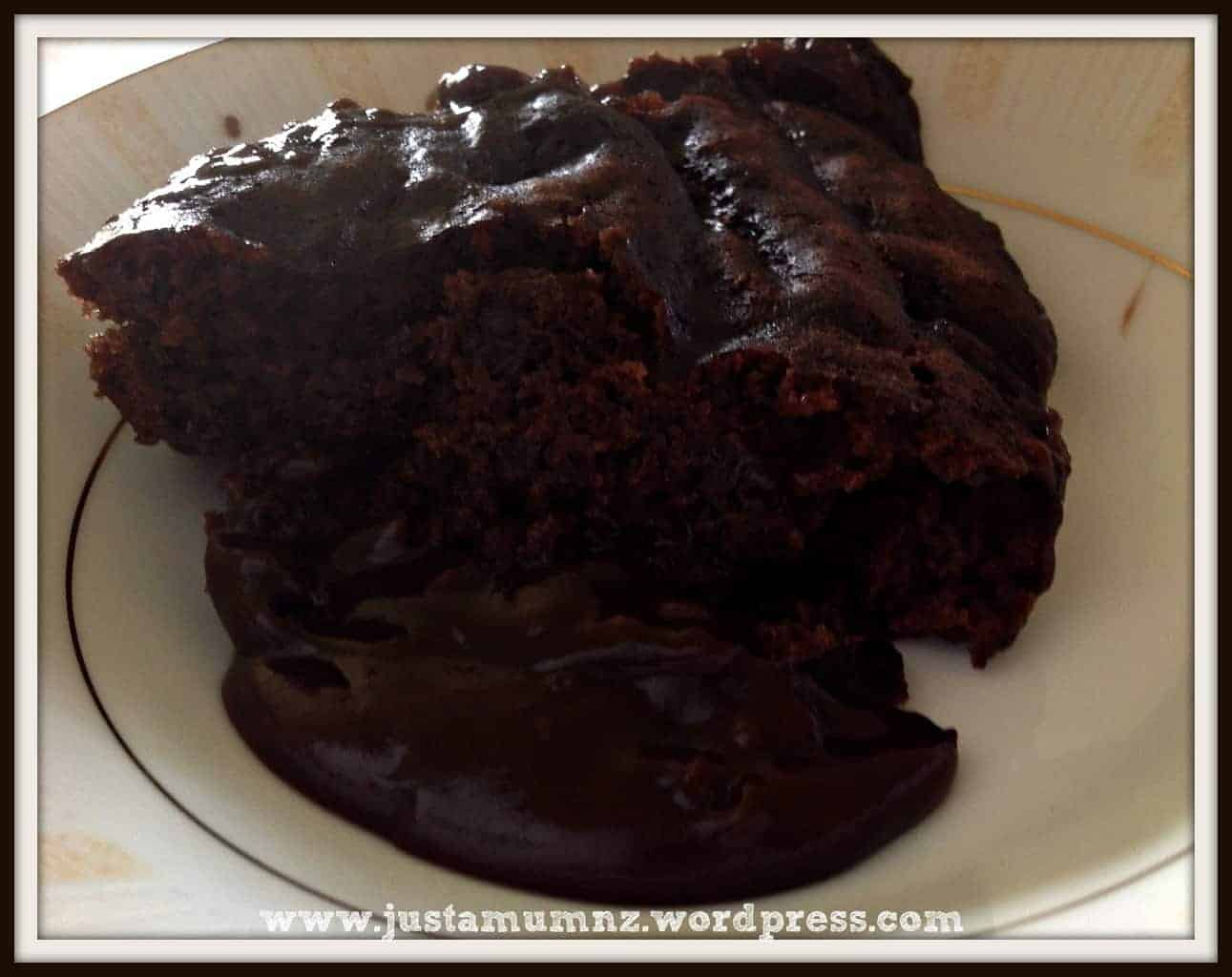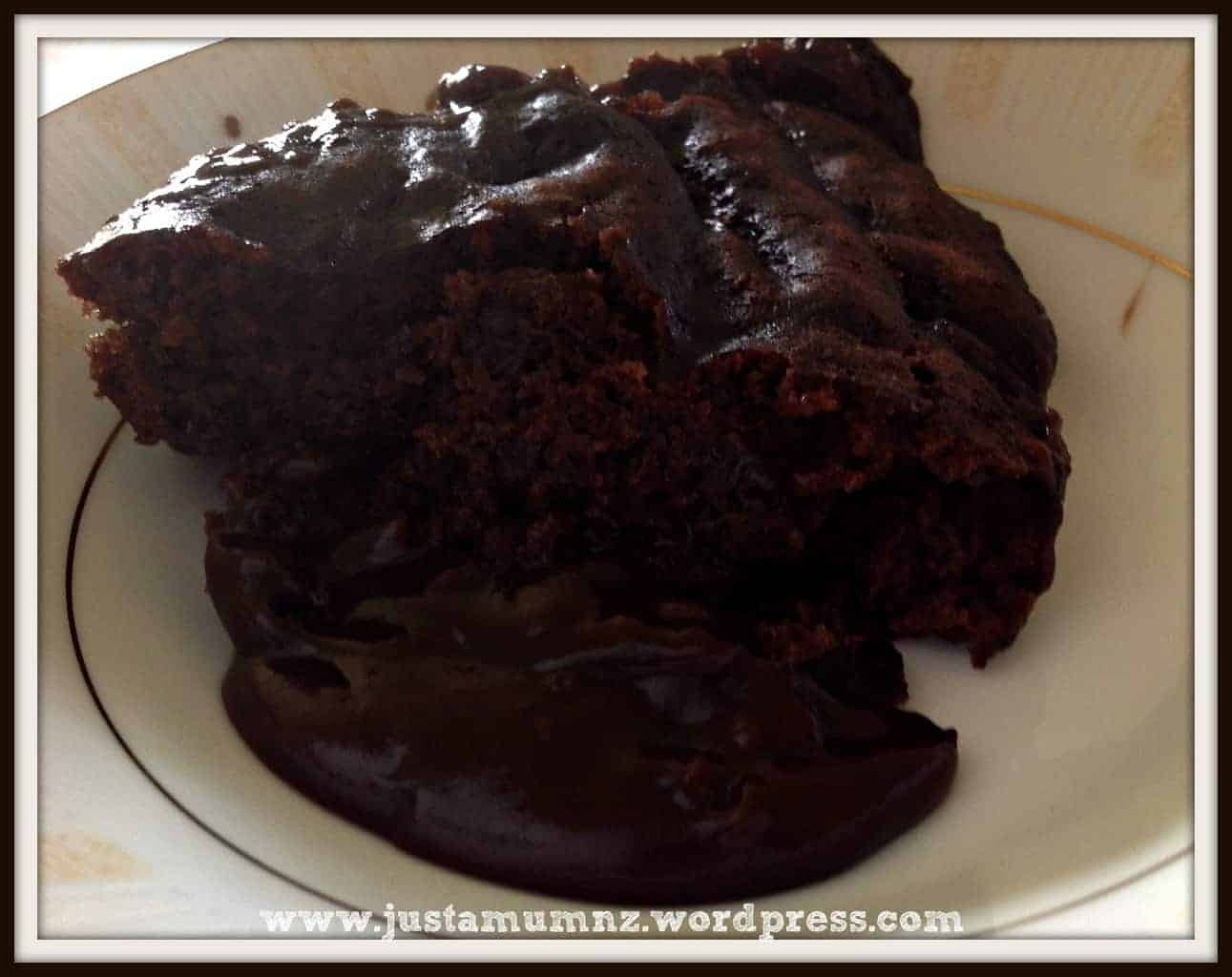 You can follow me via by entering your email address above left, or follow me on Facebook or Twitter.
Thanks for stopping by! 🙂
www.facebook.com/justamumnz
www.twitter.com/justamumnz