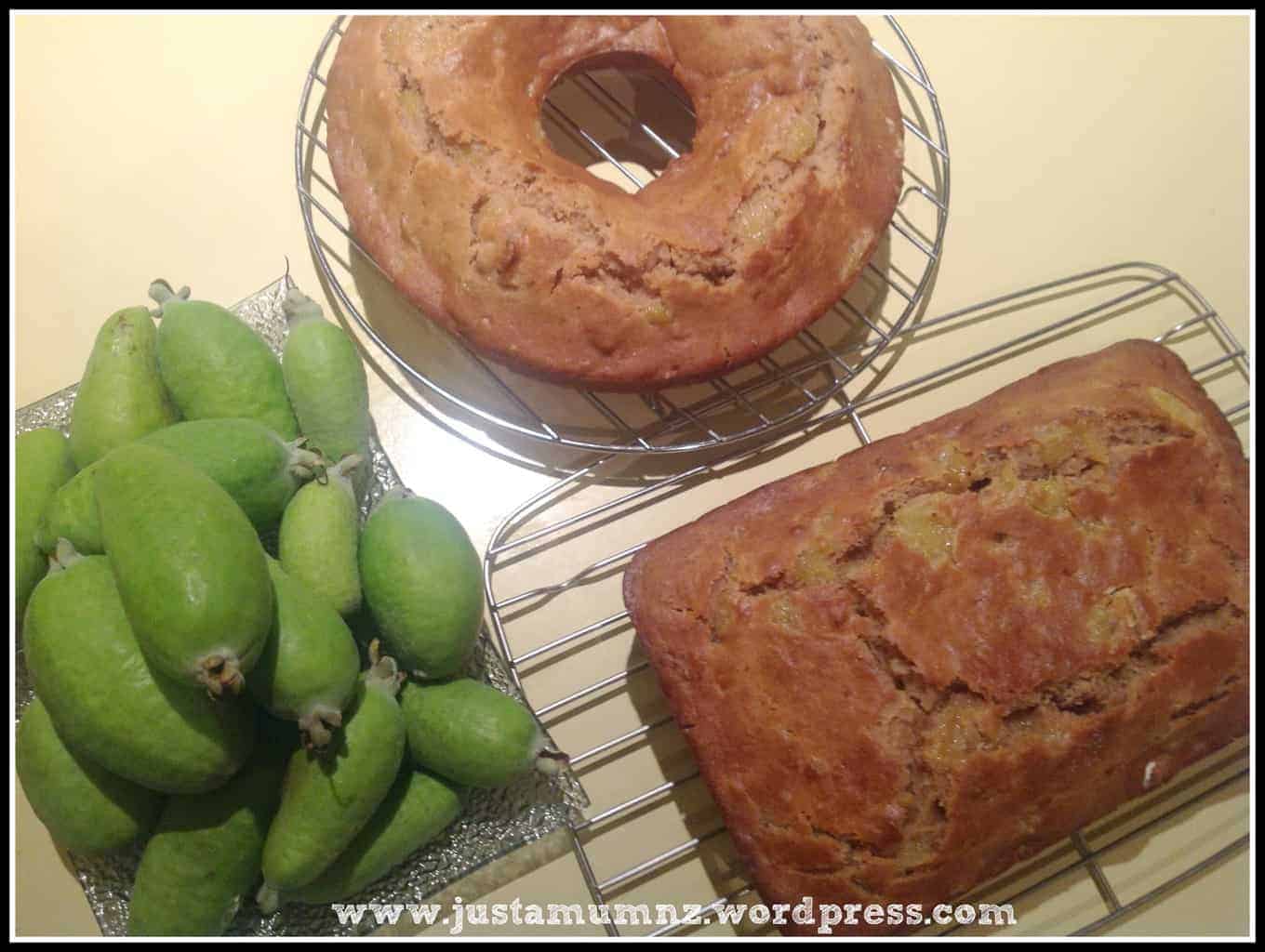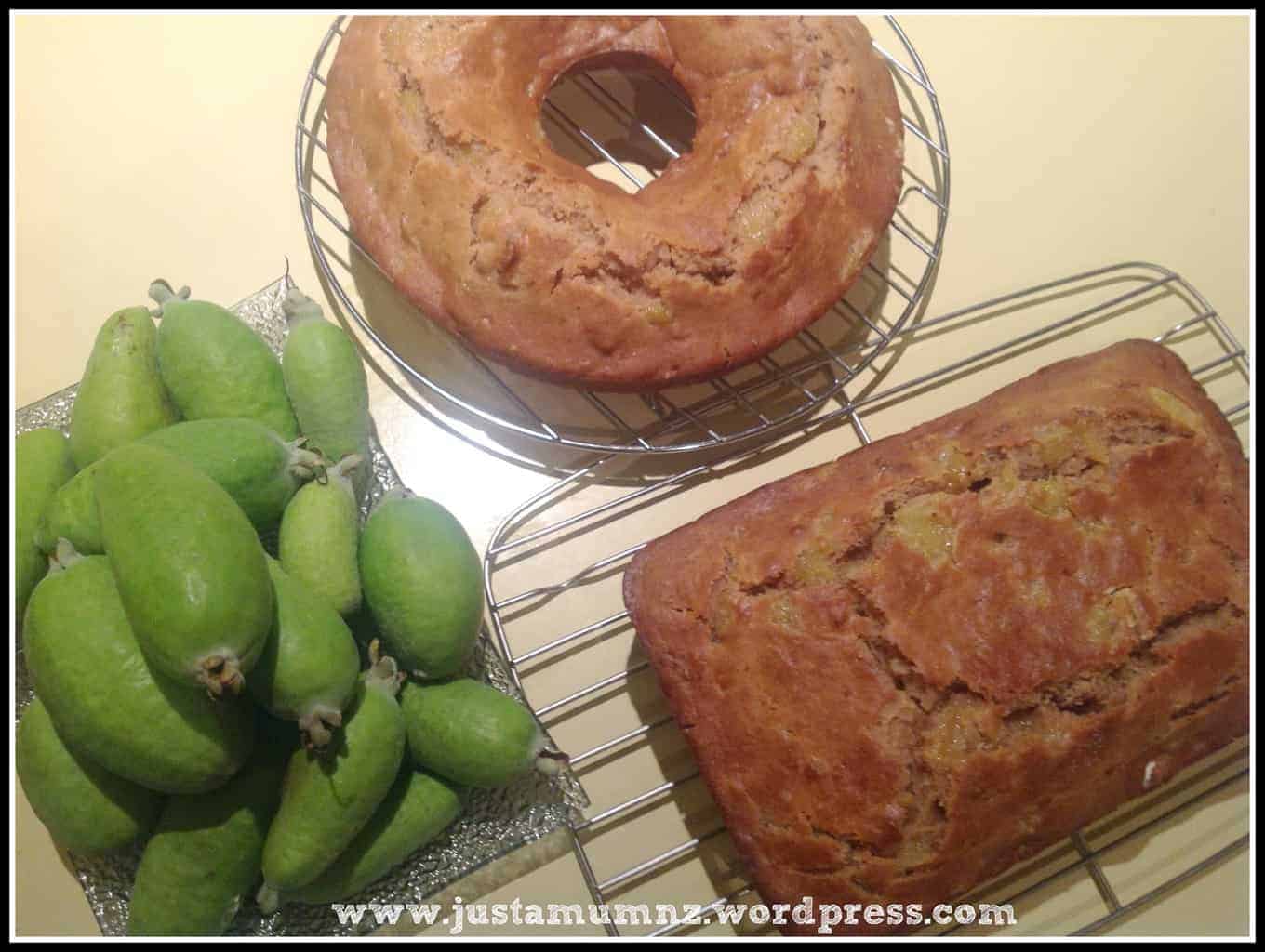 We are inundated with feijoas this Autumn, we never know what sort of crop we will get from our trees but maybe the abundance of bees & wasps this year meant things did what they should!
Everything you ever wanted to know about feijoas can be found online – but here in NZ they are a pretty acquired taste – people either love them or hate them, and even those that love them do not always think they should then be used in baking!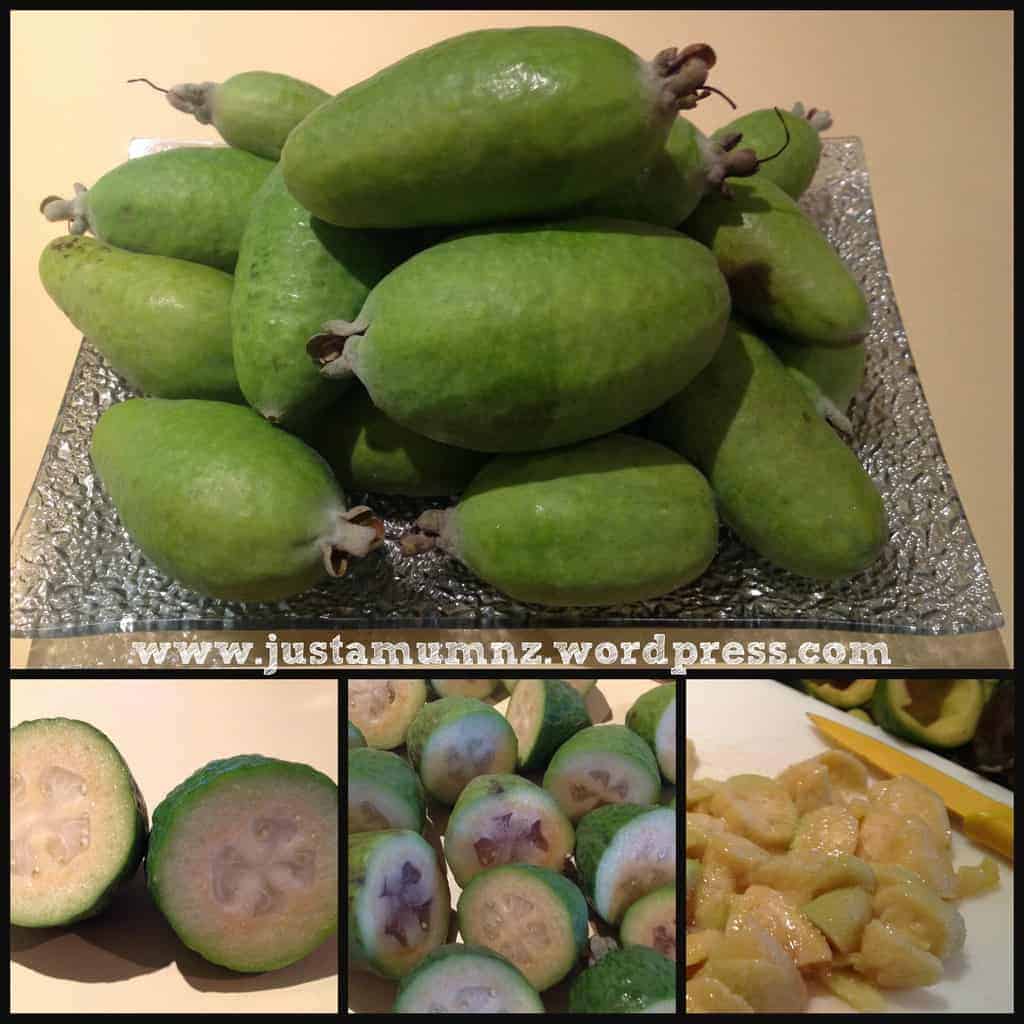 As I received an extra bag of these from a local farm  I thought I best find some recipes to use – and came across this loaf in a few different places online, no idea where the original is from but it has been around for years. I put my own spin on it and a few modifications to make it even nicer.
I doubled this recipe and made it as both a loaf and a cake with lemon icing – then took it to a few taste testers and the general consensus was the cake with lemon icing was nicer – but then my kids and husband prefer the loaf and both were enjoyed at a recent coffee morning.
It is best to use really ripe fruit as I think it will add more flavour – be generous with the fruit portions for extra yumminess.
Ingredients
1 heaped cup peeled and sliced feijoas – riper the better
1 cup boiling water
1 cup sugar
50g butter
2 cups flour
1 teaspoon baking powder
1 teaspoon baking soda
1 egg, beaten
Walnut Pieces (Optional) I used half a cup, gave a lovely texture and taste
Method
Heat Oven to 180C
Prepare loaf pan with cooking spray or line with baking paper (I also cooked the cake in a ring tin).
In a saucepan add the feijoas, boiling water, sugar, butter and heat until boiling, then gently boil for 5 minutes, remove from heat and allow to cool.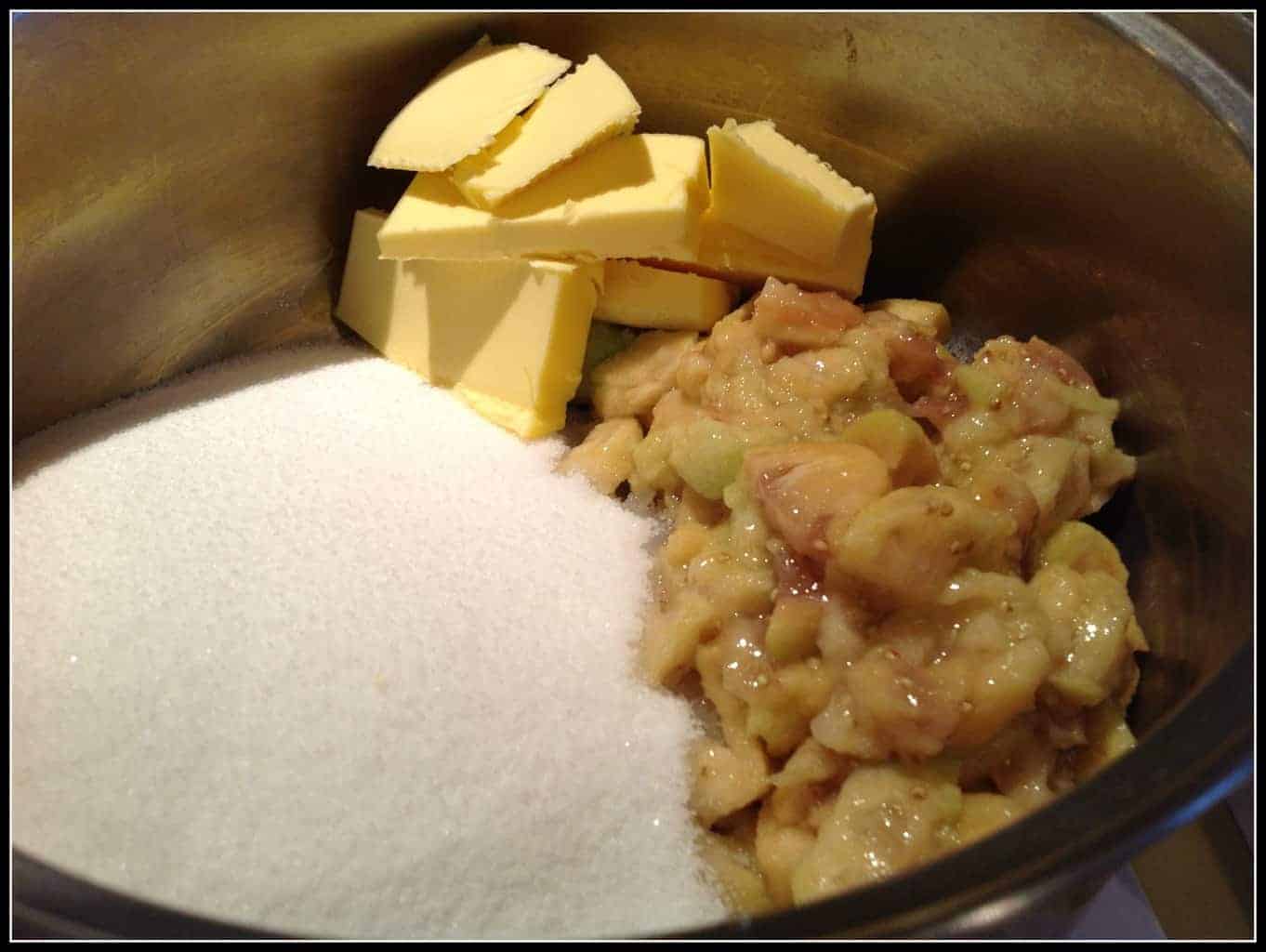 Carefully stir in the dry ingredients, egg and walnuts if using.
Mix until dry ingredients are just moistened, pour into prepared tin and bake. The original recipe stated to bake for 45-60 minutes – mine was done in 30, so do check after 25 minutes to assess cooking times in your oven. The loaf is ready when it springs back to the touch, and a knife or skewer comes out clean.
Allow to cool slightly then remove to a cooling rack. I iced the cake with a lemon icing which was a nice contrast to the delicate flavour of the cake. Was my basic vanilla icing, but with lemon used to moisten instead of water, could also add some fresh lemon zest. Serve the loaf in thick slices with butter.
Store in an airtight container for up to 4 days.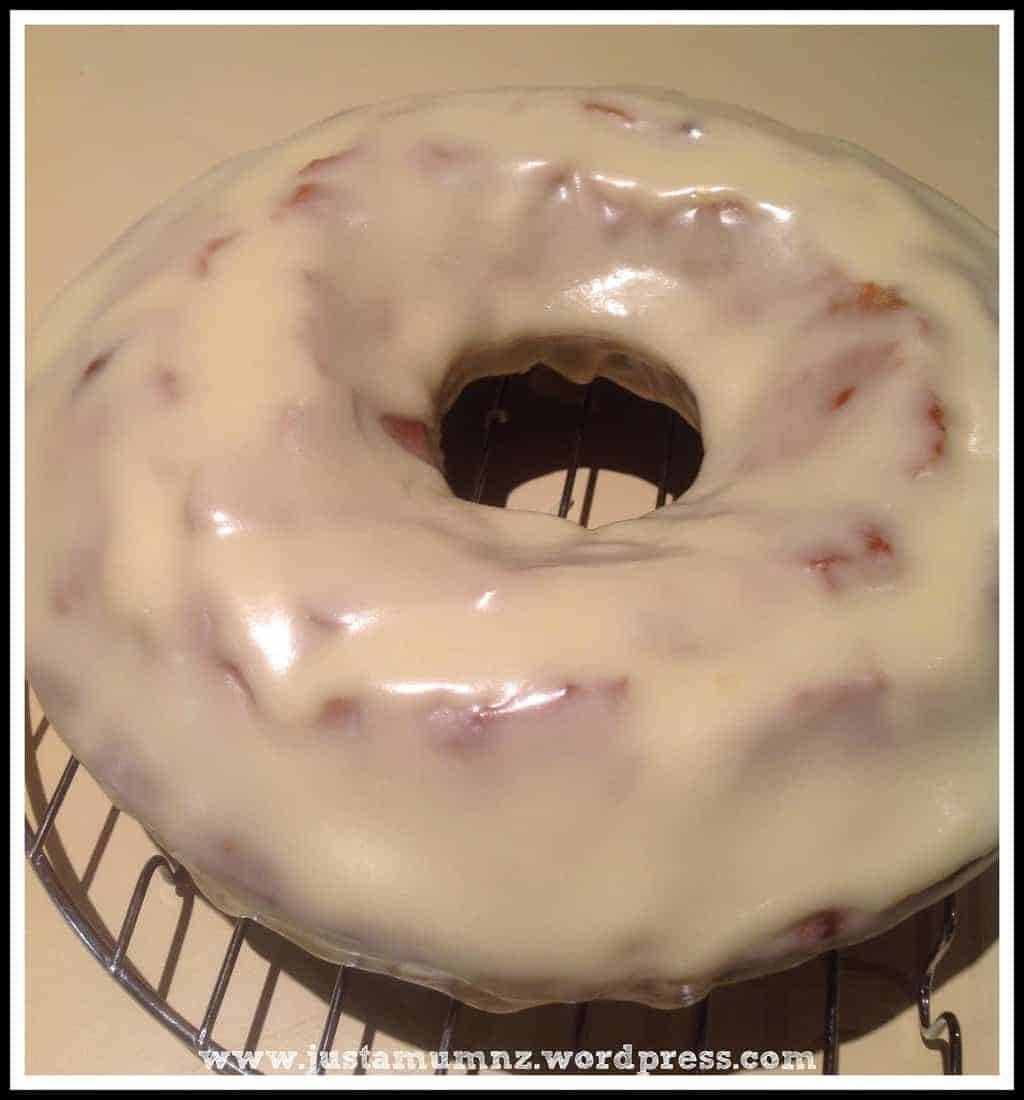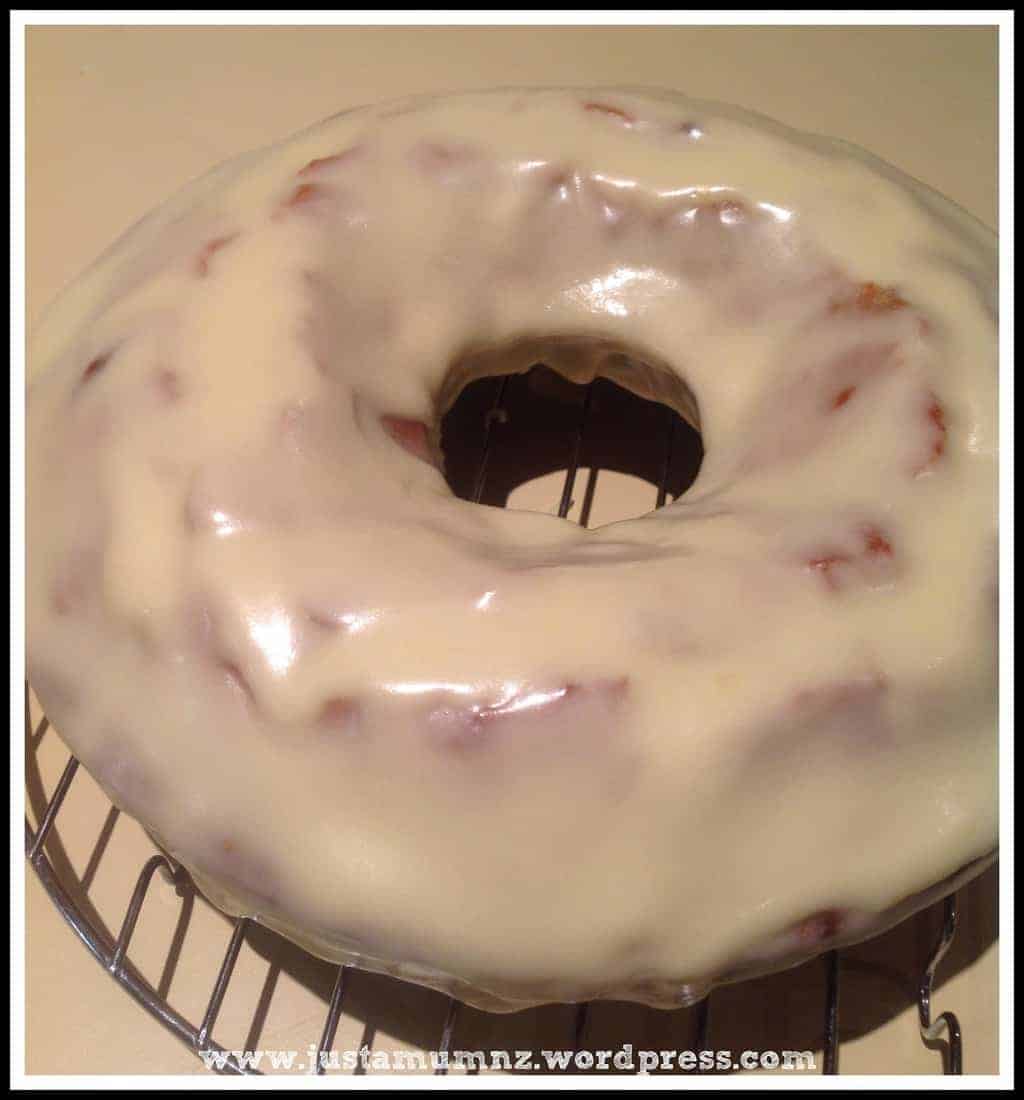 There will be more Feijoa recipes coming your way – this was nice but I am sure there are more around for me to test.
You can follow me on Facebook, Twitter or add your email above to receive my latest blog posts as they come up, or check out the Sweet Treats Tab above for more lovely recipes.
Have a super day, 🙂