This is the Easter of all things decadent! This Triple Chocolate Easter Cheesecake is so easy to make, delicious and perfect for a special family treat any time of the year! Filled with a milk chocolate cheesecake and topped with a dark chocolate ganache.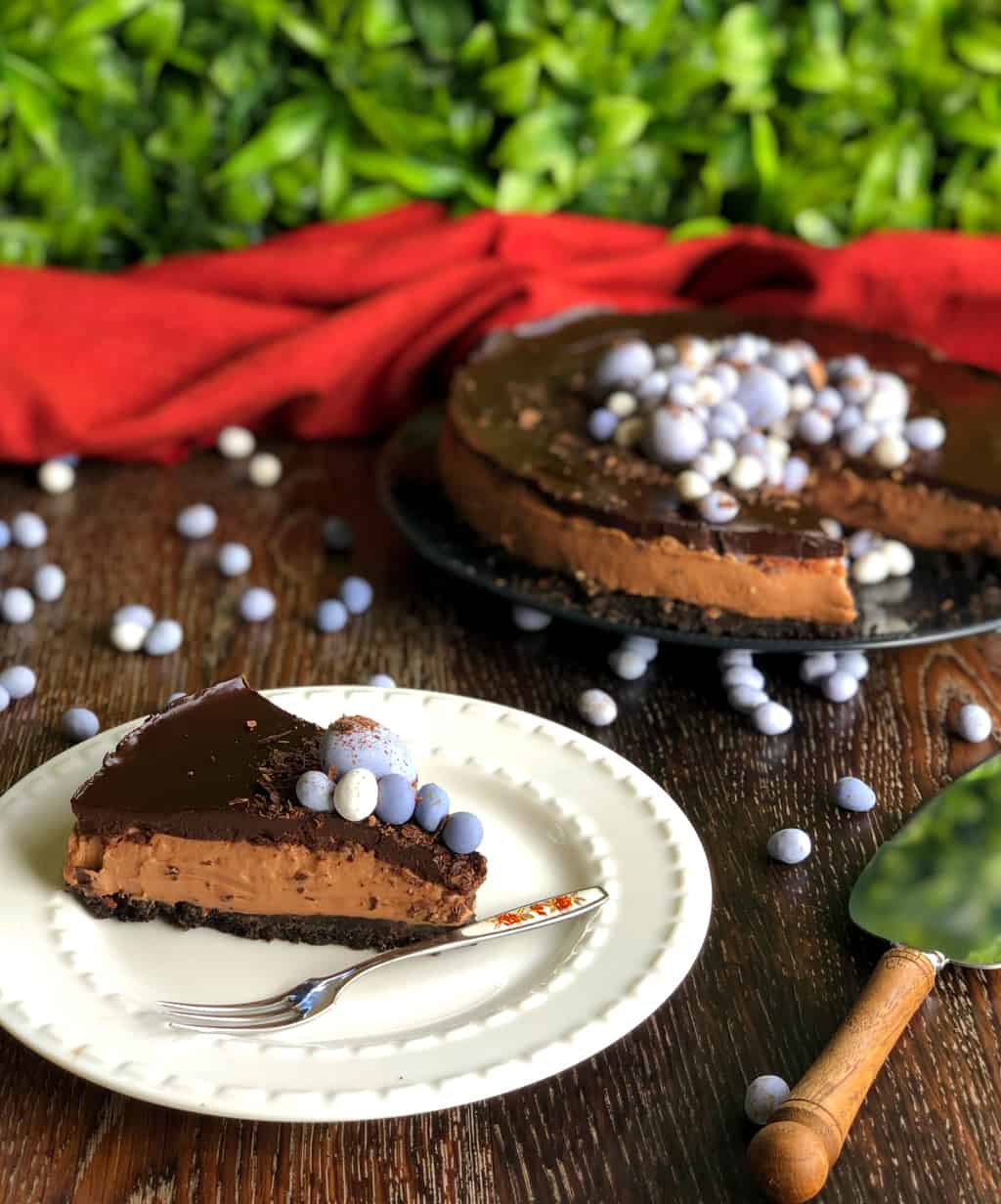 I have a special girl I would like you to meet, her name is Ruby and it was love at first sight! A few weeks ago Noel Leeming reached out and asked if I would like to share with you a little about the gorgeous Kenwood KMix mixer. You can imagine how quickly I said yes! A mixer in my house gets quite a work out as you can imagine, Kenwood is such a long standing trusted brand I was delighted to give it a test run. And it is Spicy Red!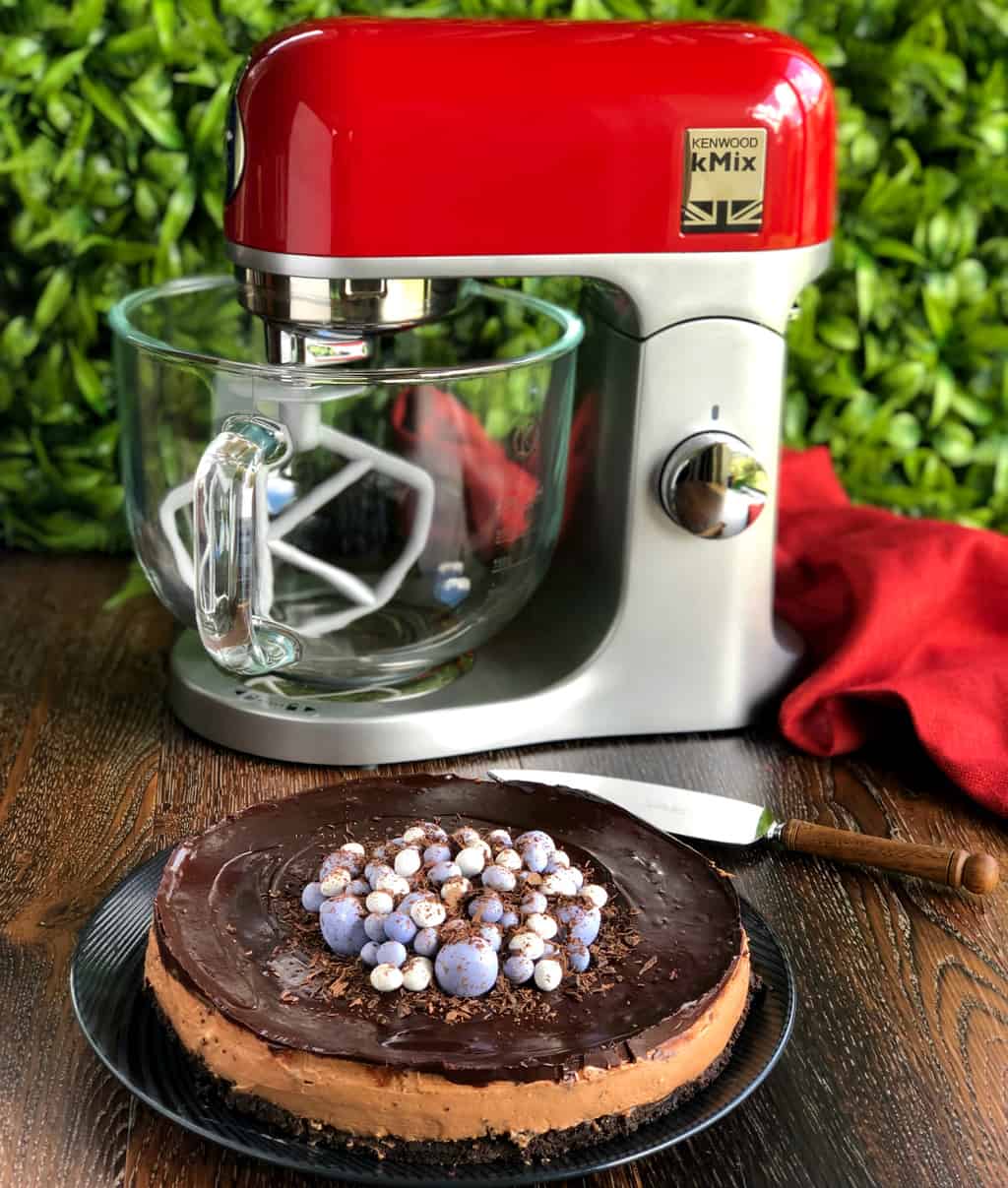 You can find out more about the features and any specials here on the Noel Leeming website!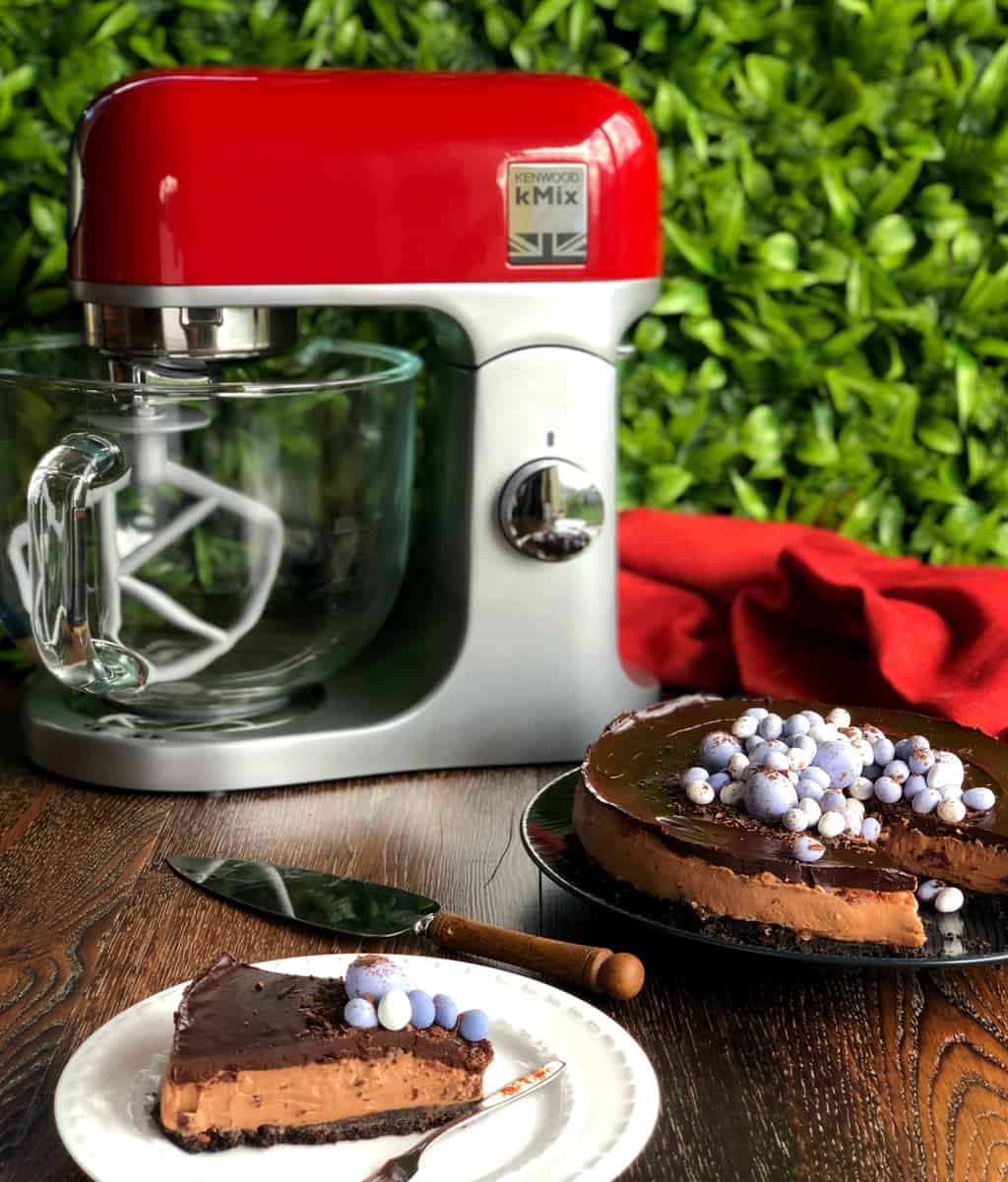 My mixer arrived the other day and I am absolutely delighted with it, not just the colour although it is gorgeous. It is such a sturdy machine with a huge capacity glass bowl. All the attachments you require and all you need to do is unpack and get baking! I love the little touches, such as "Happy Baking" written on the bowl base and the understanding of what a home baker needs and wants. I am so stoked with it over on Instagram we had heaps of name suggestions and I settled on Ruby.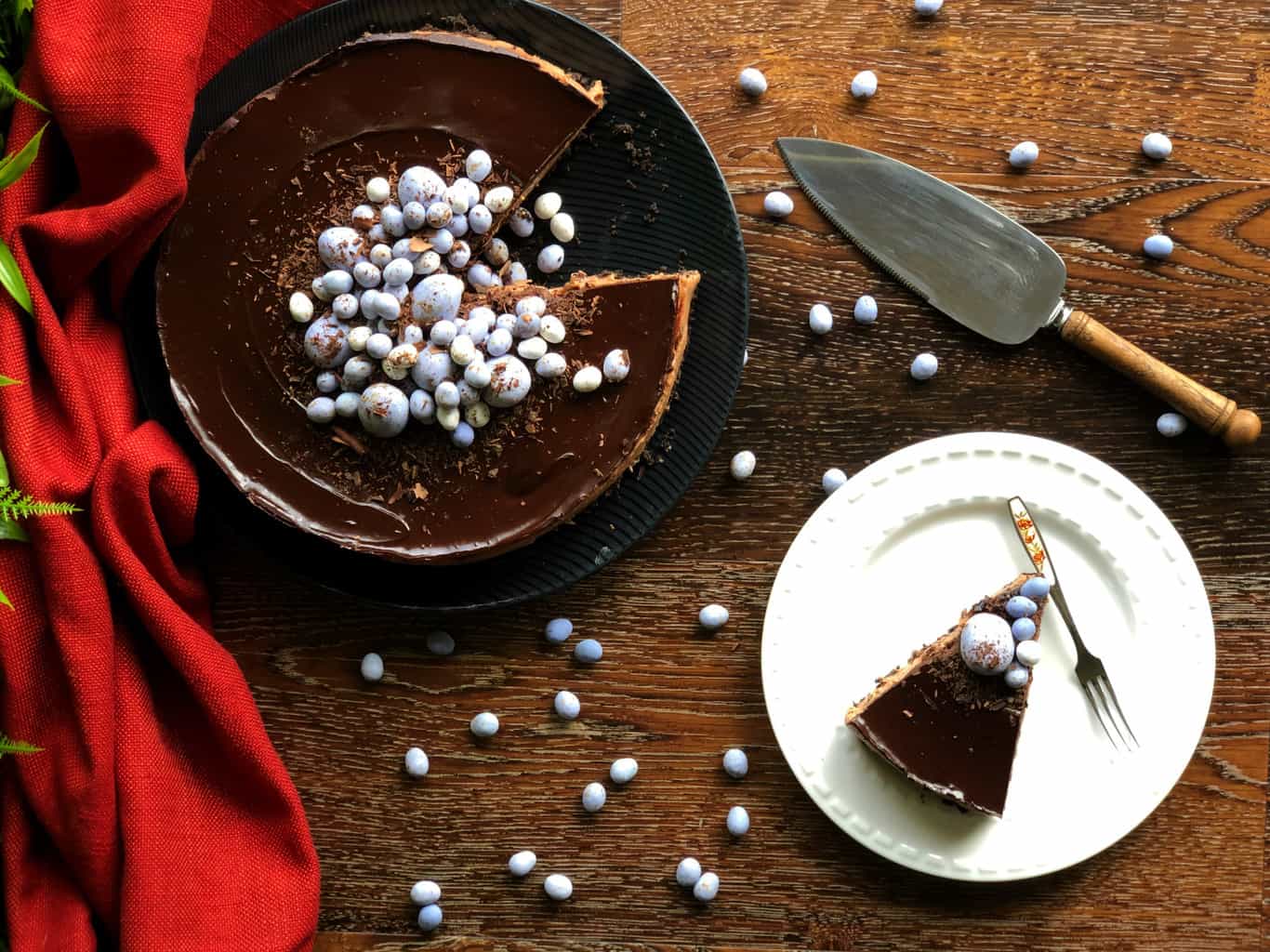 I knew that the recipe I wanted to create to test would be a cheesecake. It is one of my favourite ways to use a mixer, creating a smooth creamy luxurious silky cheesecake is a great way to put a mixer to the test. And it did not disappoint! It sounds lovely and smooth, strong and was more than up to the task.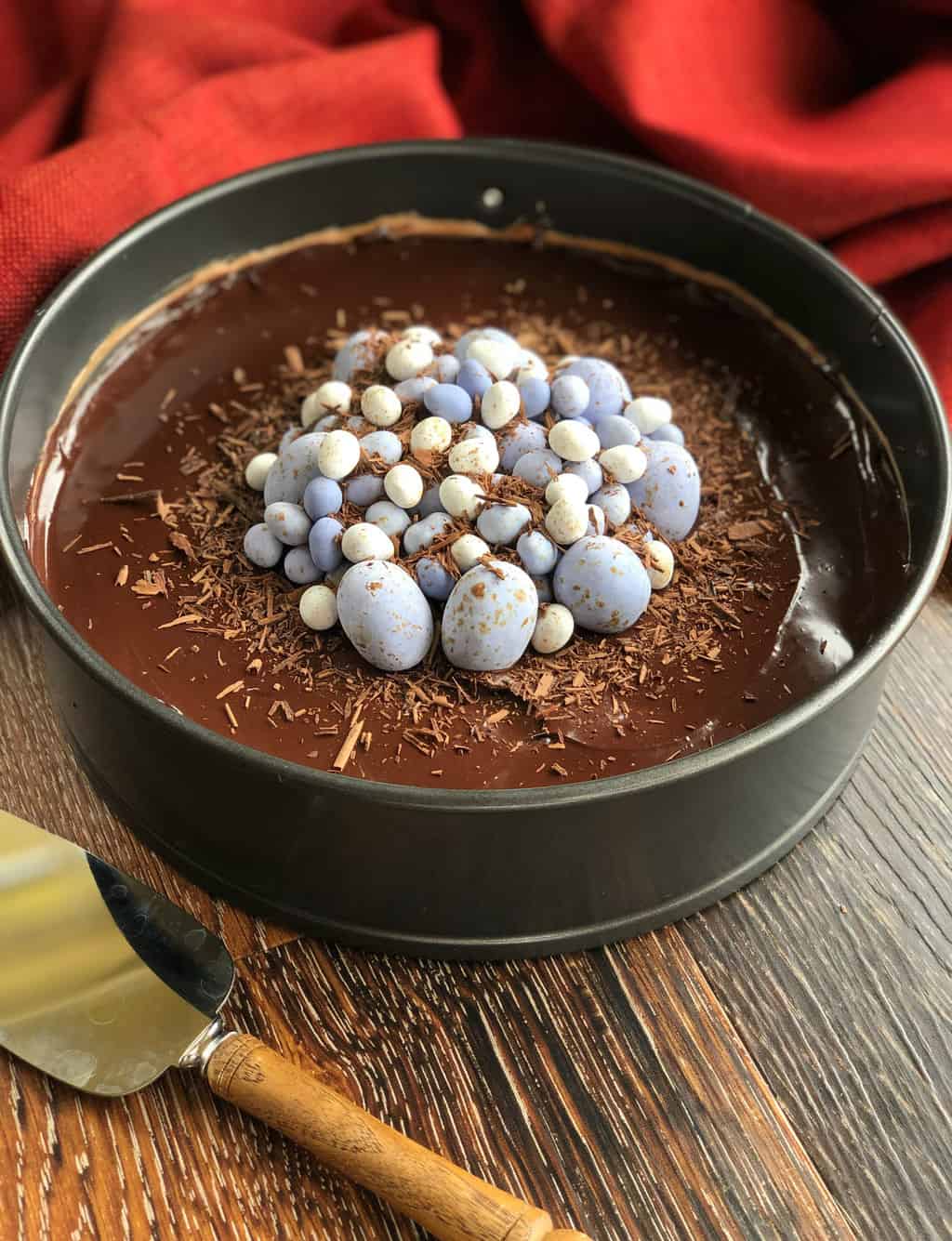 The cheesecake is based on my favourite simple cheesecake you will find in several places on my blog. It is so versatile using just a few simple ingredients and no fancy or fussy techniques. The base is made with oreos to give a lovely chocolately richness and a great dark colour. You could easily sub this for the more traditional wine biscuits if you felt it might be too rich for you but it is extra special.

The filling is a milk chocolate cheesecake. I have used Whittakers Creamy Milk as it is my favourite chocolate of all time, lovely flavour and smooth texture. It is a simple combo of cream cheese, thickened cream (which you can find in the supermarket, a whipped cream with thickeners) and a few other simple ingredients and of course the lovely melted chocolate. This whipped up beautifully in the KMix, it would be a lovely addition to a home bakers kitchen.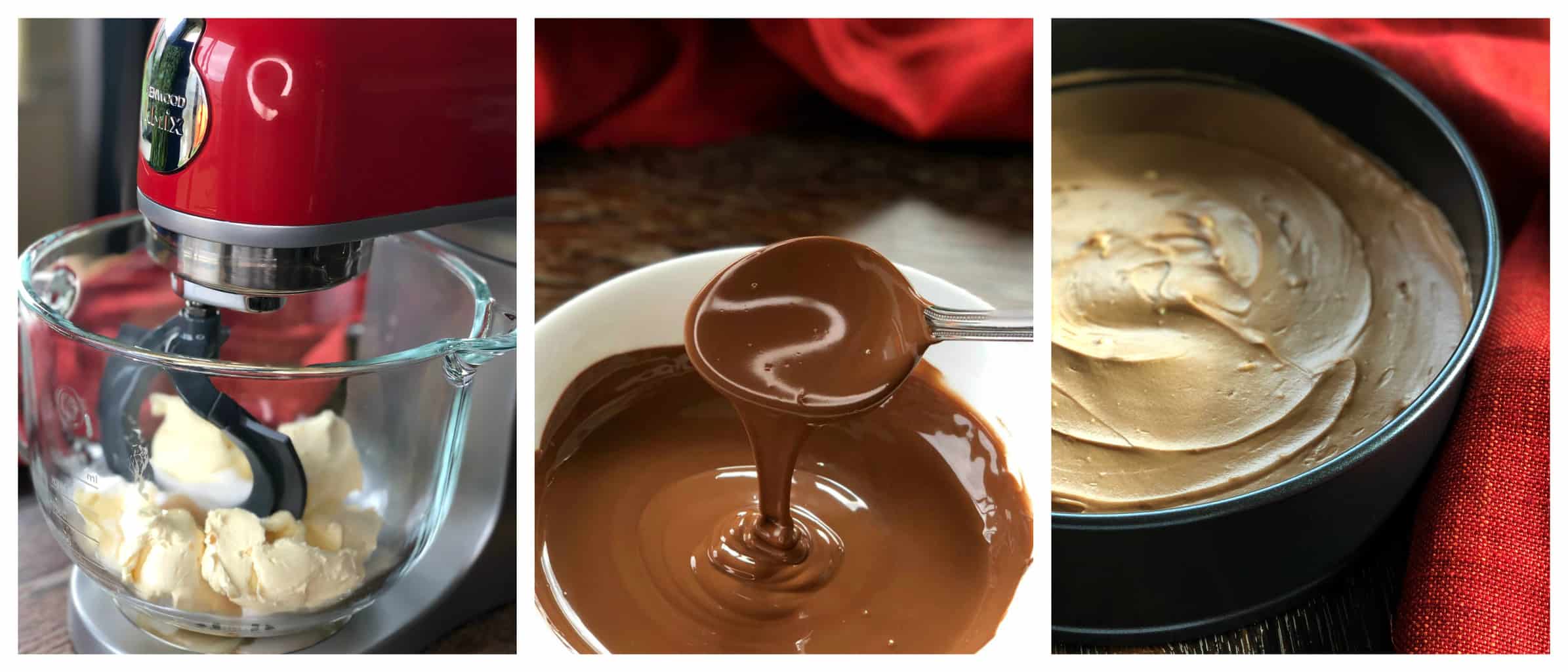 Finally just to be a little bit extra for the occasion I have topped this with a dark chocolate ganche. You can definitely skip this step and serve with a lovely berry dessert sauce, but I recommend for a special occasion you give it a try as it is just an amazing combination. A ganache is a decadent topping that requires just two ingredients, dark chocolate and cream. The method is simple, finely chop a good quality dark chocolate, in this case Whittakers Dark Ghana 72%, and add heated cream, leave for a few minutes to soften the chocolate then whip until it is silky and shiny.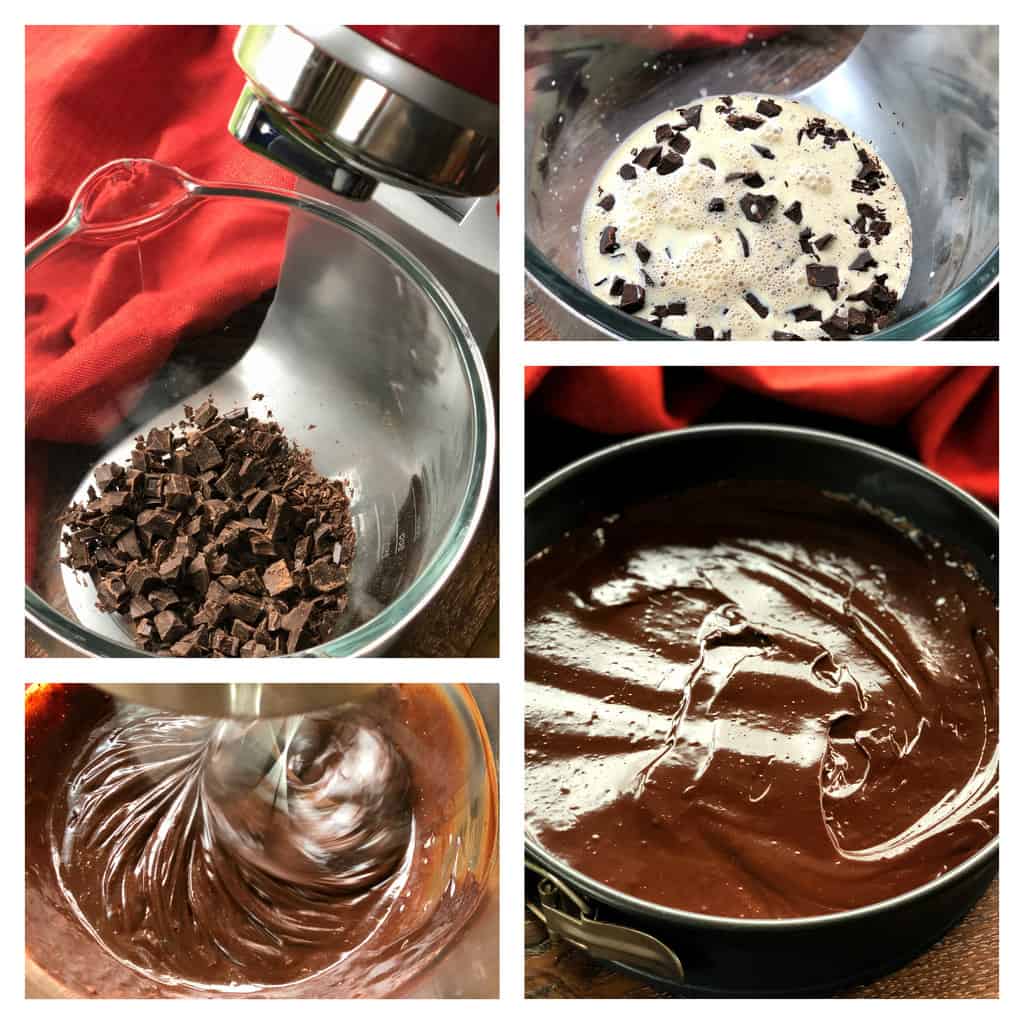 Ideally you want to make the cheesecake the day before you wish to serve it. Prepare the base and cheesecake, then you can make the ganache a few hours prior to serving. Although it does keep well if you make it all a day ahead. You can decorated it however you choose, some shaved chocolate, easter eggs like I have done for an Easter treat, or simply serve with a dessert sauce or berry coulis.
If you are a fan of Cheesecakes – I have lots of lovely Cheesecakes on the blog
Easy Baked New York Cheesecake
Caramello Chocolate Cheesecake
The Best Oreo White Chocolate Cheesecake
Delicious Coconut Ice Cheesecake
White Chocolate & Raspberry Coulis Cheesecake
Onto the recipe, I hope you enjoy it, it truly is a special treat
Thank you so much for stopping by to check out this recipe and others on my blog. If you are not already be sure to follow me on
Facebook
or
Instagram
for more deliciousness, and you can register your email in the subscription box below to receive all my recipes as I publish them.
A huge thanks to Noel Leeming for partnering with me, we always shop at our local store as the staff are so lovely so hope to collaborate again soon.
Happy Baking!
Anna