Oreo's in a cheesecake is absolutely inspired if I do say so myself.  So quick and simple and oh so delicious, I think you will love this my version of the best Oreo Cheesecake.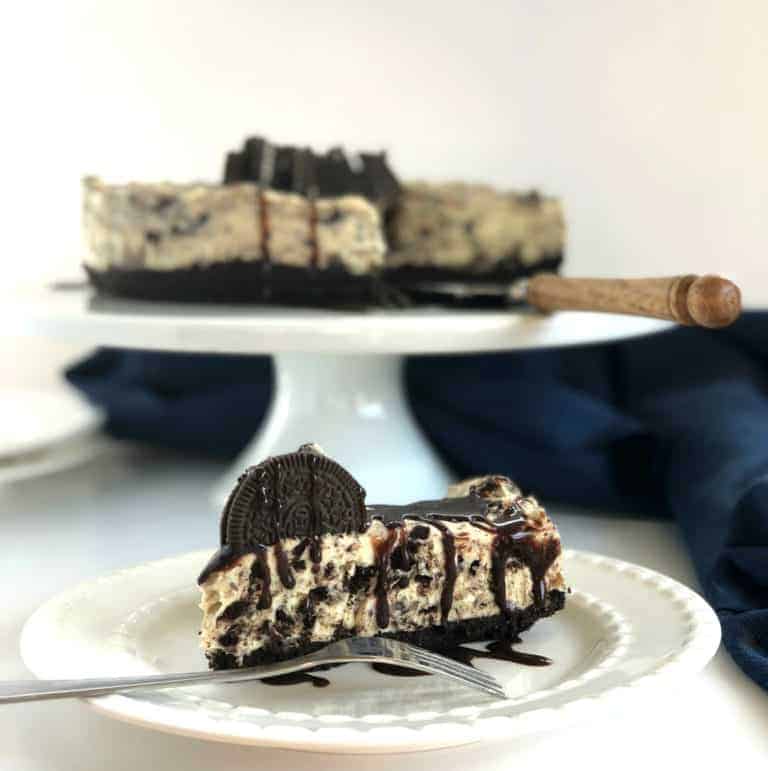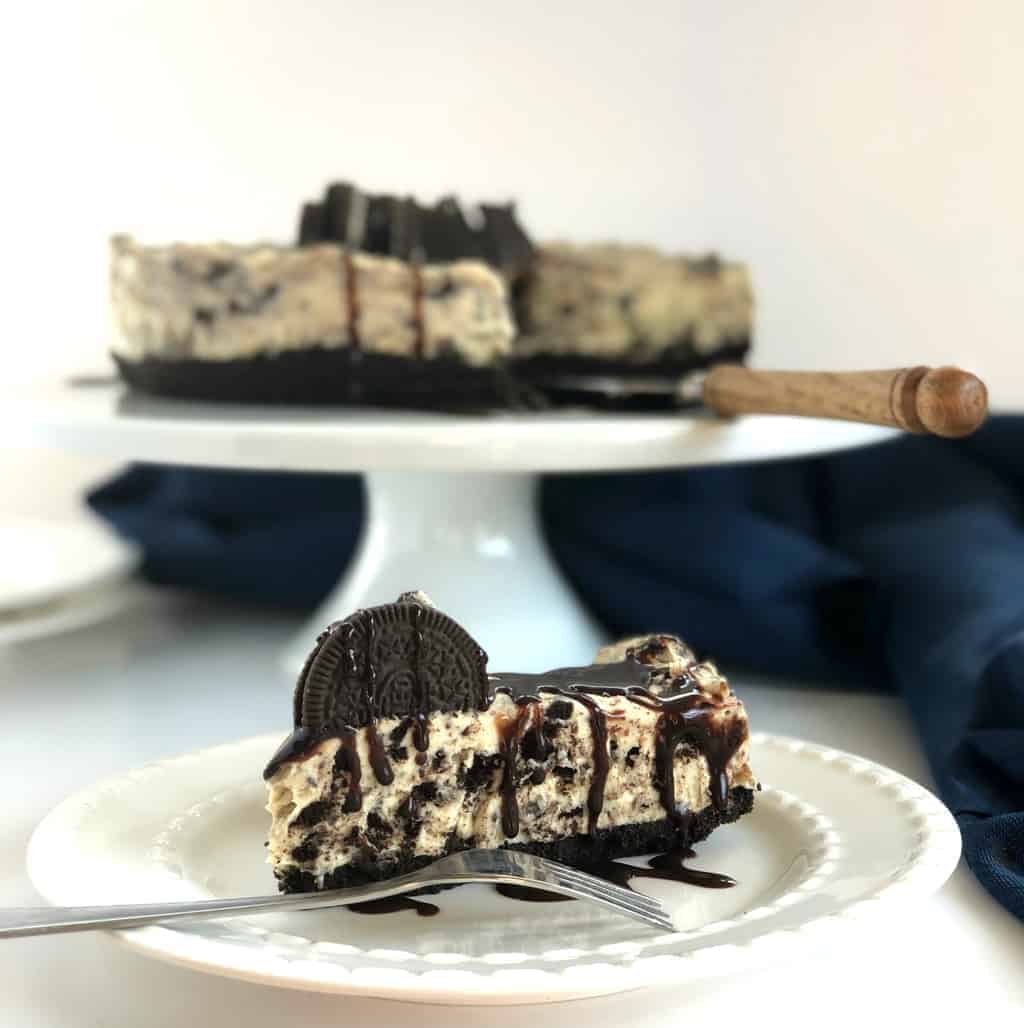 I have several cheesecakes on the blog now and they are as popular as ever. Usually I bring a new one out each year as my husband is a big fan of cheesecake so I try and think of a new recipe on his birthday. This year my daughter Abigail suggested we try Oreo and it has been a big hit!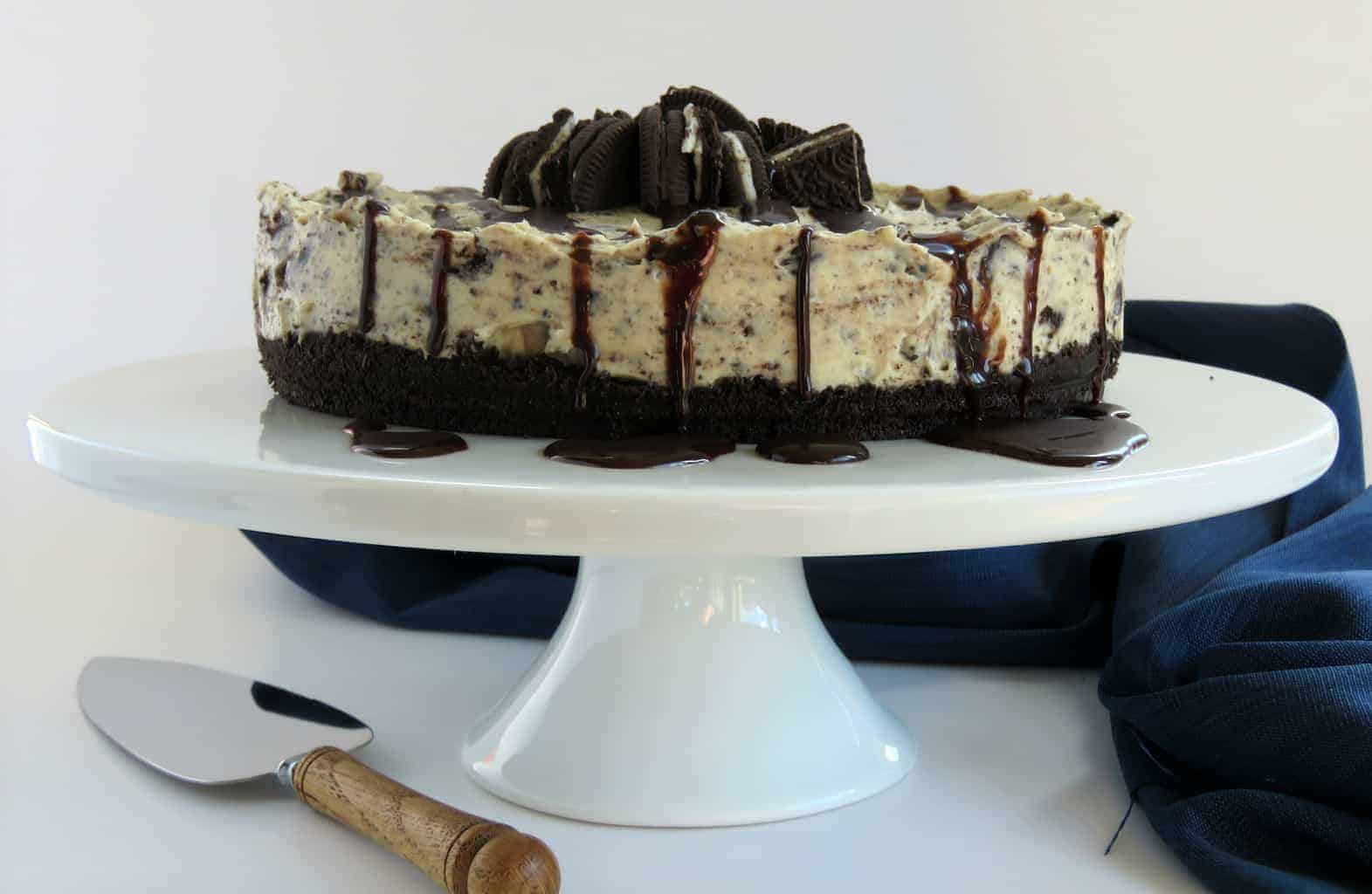 This cheesecake is no bake like all of my others. It follows the same basic ingredients, including white chocolate which I think helps bind and set the cheesecake. No gelatin, just simply ingredients that you will be able to easily find in the supermarket!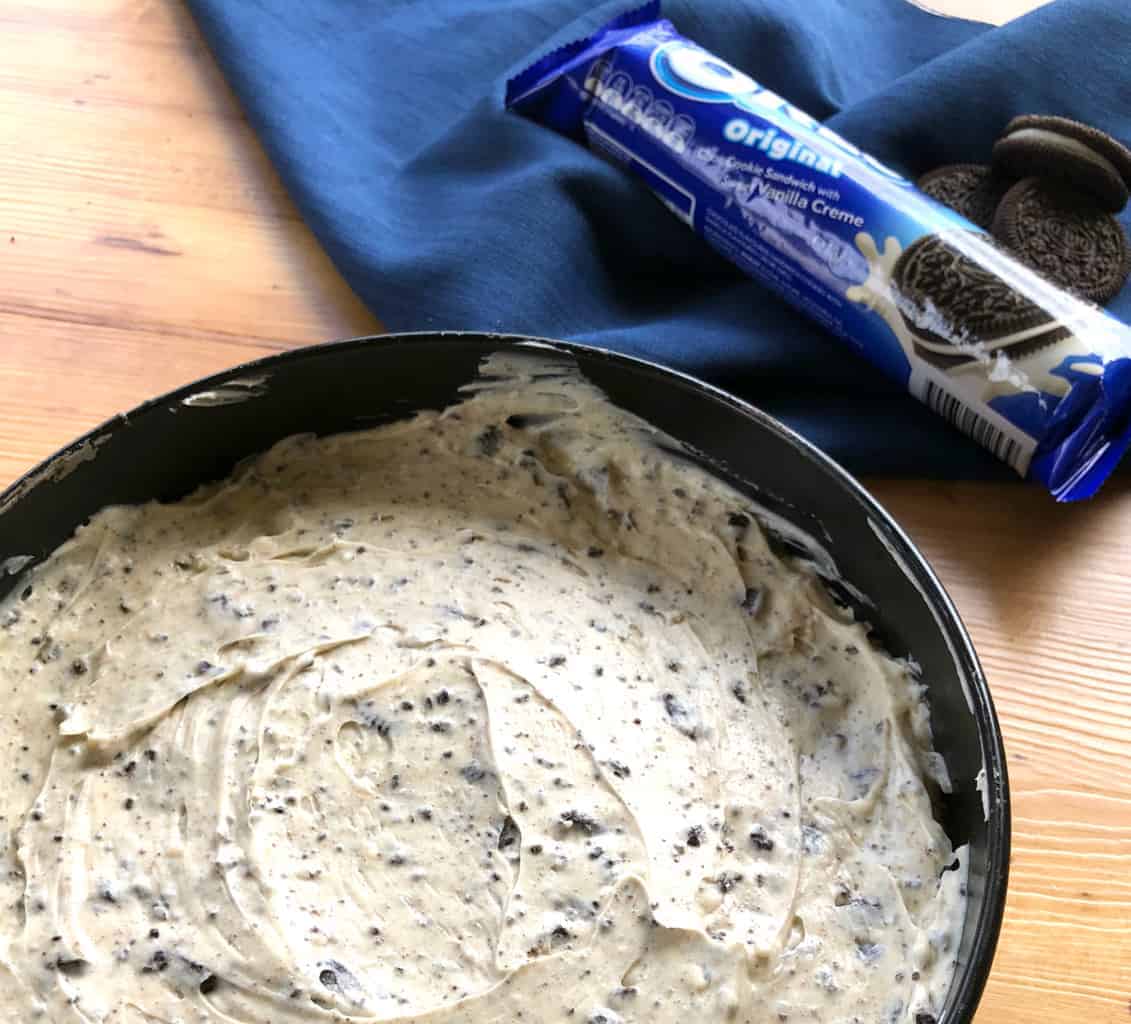 If you are a regular visitor to my blog you will notice I have had a bit of a makeover here! An updated logo and a change of website theme, and a new recipe card, it is all new and feels so nice and fresh. I muddle my way through all of my behind the scenes website creation. My theory is for the most part if I get stuck google can give me all the answers I need!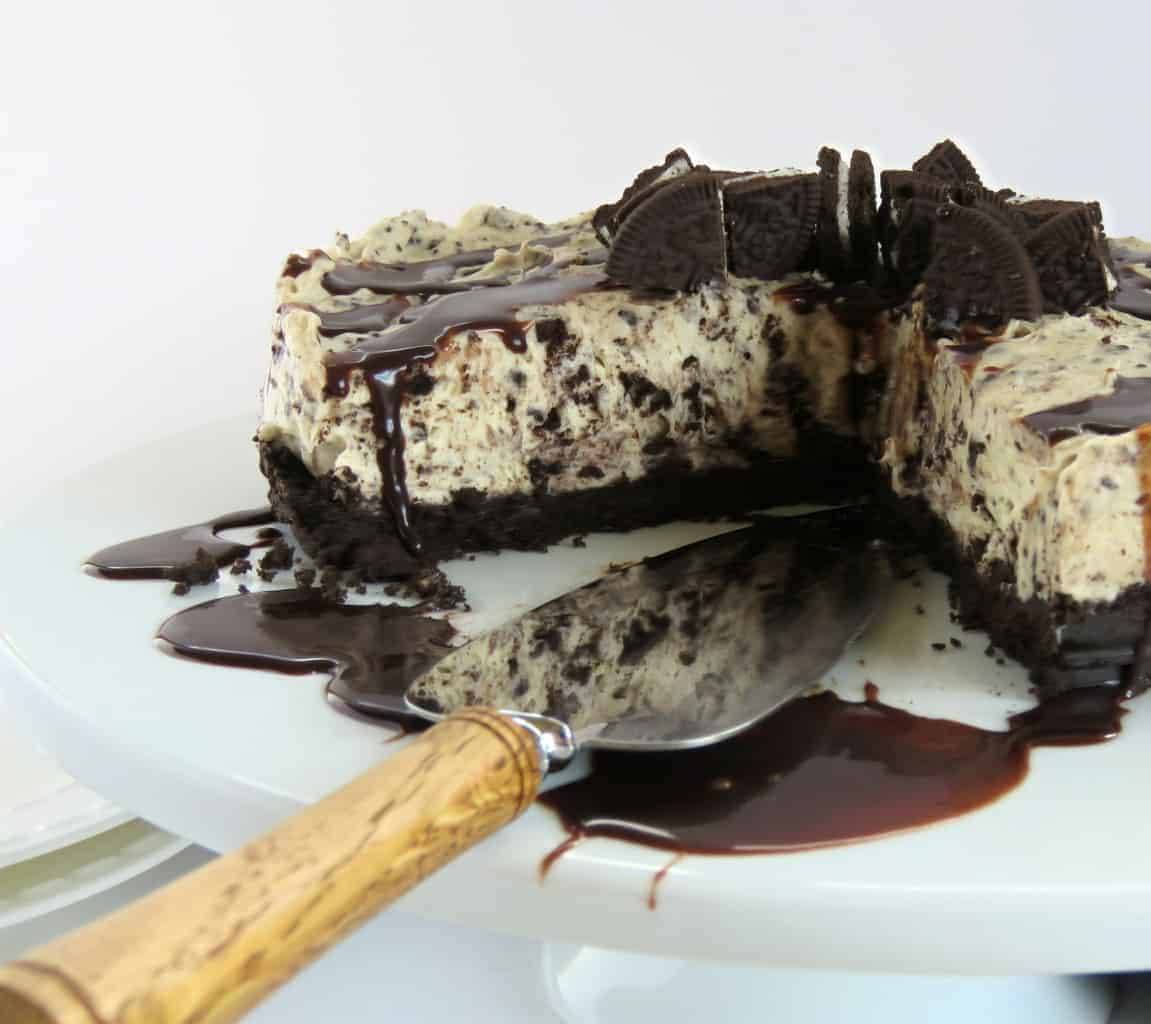 I know one of the things my regular readers enjoy is being able to print out their recipes so my new recipe card makes this possible. I hope the layout and menus makes it easy for you to find your way around. It gives me an incentive to get more new recipes up and share more with you all. Thank you as always for you ongoing support.
If you are a fan of cheesecakes, perhaps try these delicious alternatives!
White Chocolate with Raspberry Coulis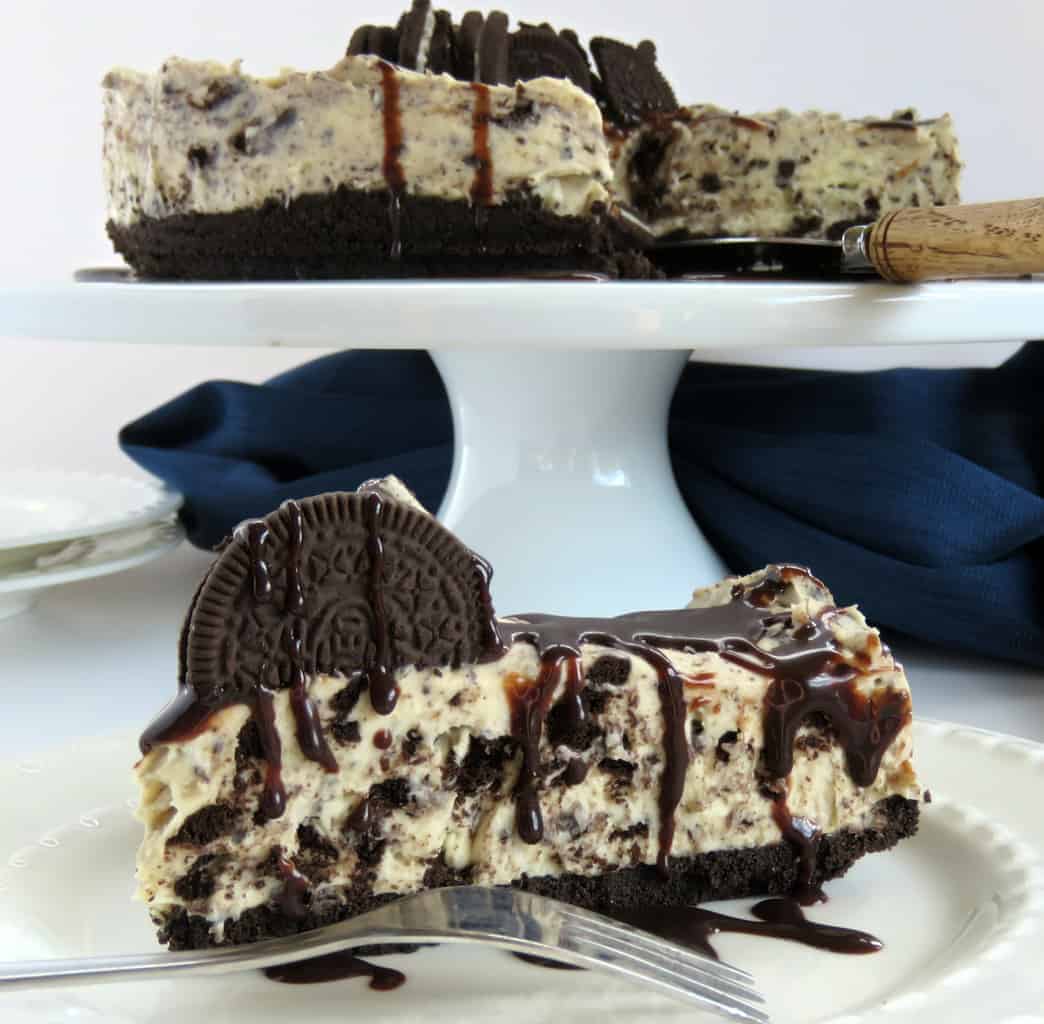 The Oreo cookie base is delicious and simple and a great alternative to my usual version with super wine biscuits. I use my food processor and mix the whole cookie, including the vanilla creme centre until it forms a fine crumb, then drizzle in melted butter. You then press this into the tin and chill while you prepare the other ingredients.
When you are making the filling, there are a few great tips. The first is to whip the cream cheese, vanilla and caster sugar really well. It should be pale and satiny. If in doubt give it an extra minute to be sure.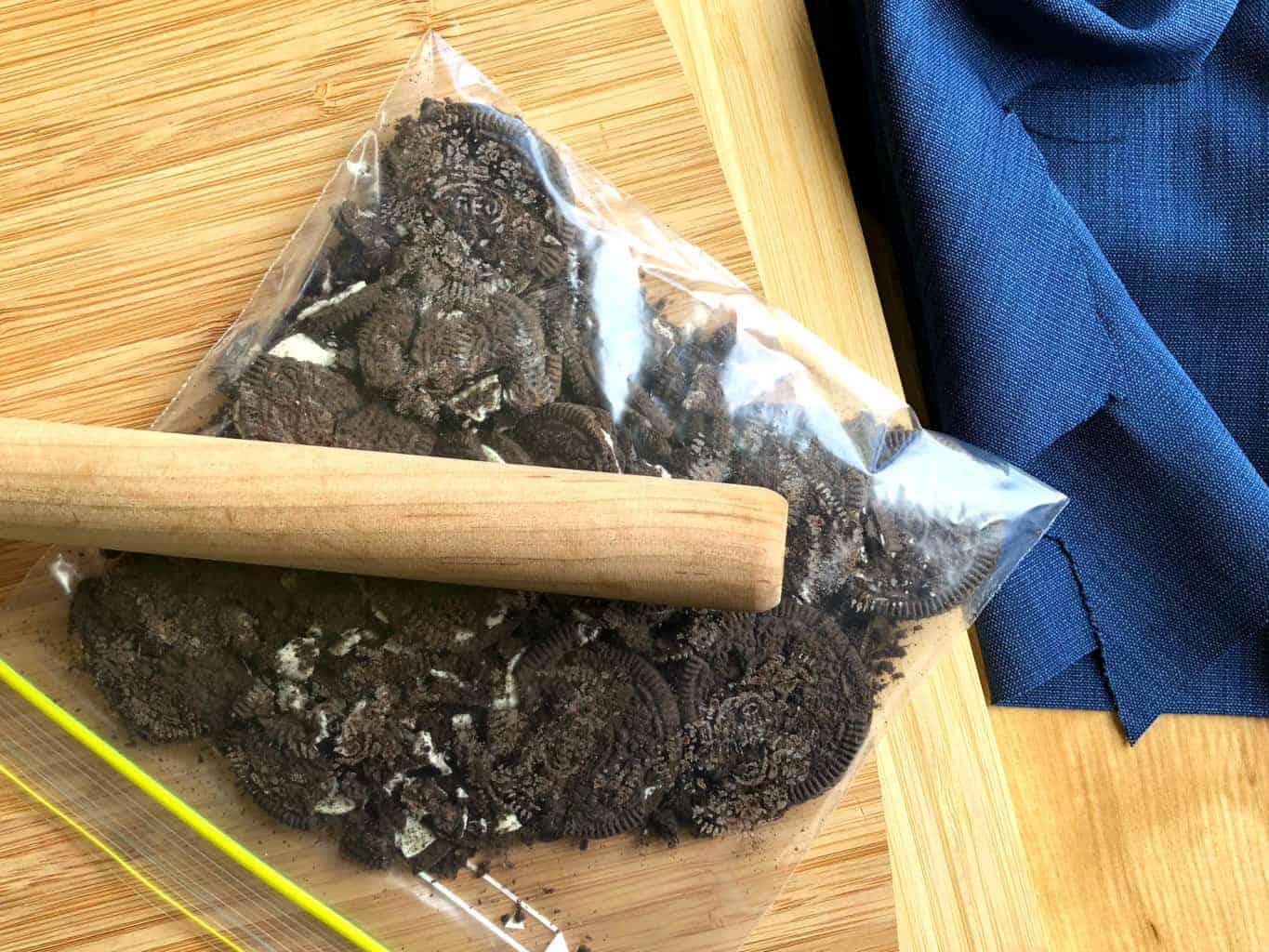 The Oreo cookies for the filling are coarsely crushed, I simply added a packet of them to a ziplock bag and crushed with a rolling pin. You want lots of sizes, some large, some small. Yes you use a few packets of Oreos here but the good news is they seem to be quite cheap! But then again, Cheesecake is all about decadence and not every day so enjoy!
Pin It – Oreo White Chocolate Cheesecake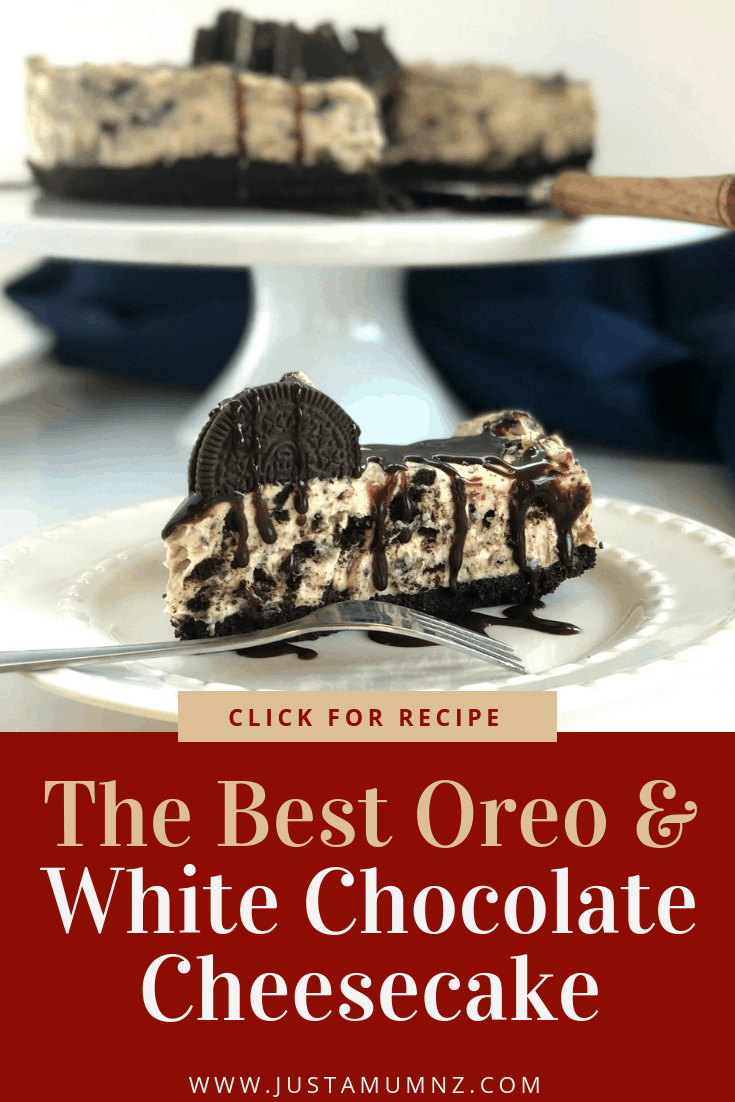 So without further ado, onto the recipe
I hope you love this recipe as much as we did! It got top marks from my husband and kids. There is nothing not to love, creamy cheesecake filling and a delicious base!
Thank you so much for stopping by to check out this recipe and others on my blog. If you are not already be sure to follow me on Facebook or Instagram for more deliciousness, and you can register your email in the subscription box below to receive all my recipes as I publish them.
Happy Baking!
Anna
Love cheesecake? Check out these ones for next time