I am delighted to bring you some new, fresh, tasty and healthy ideas for rice cake toppings!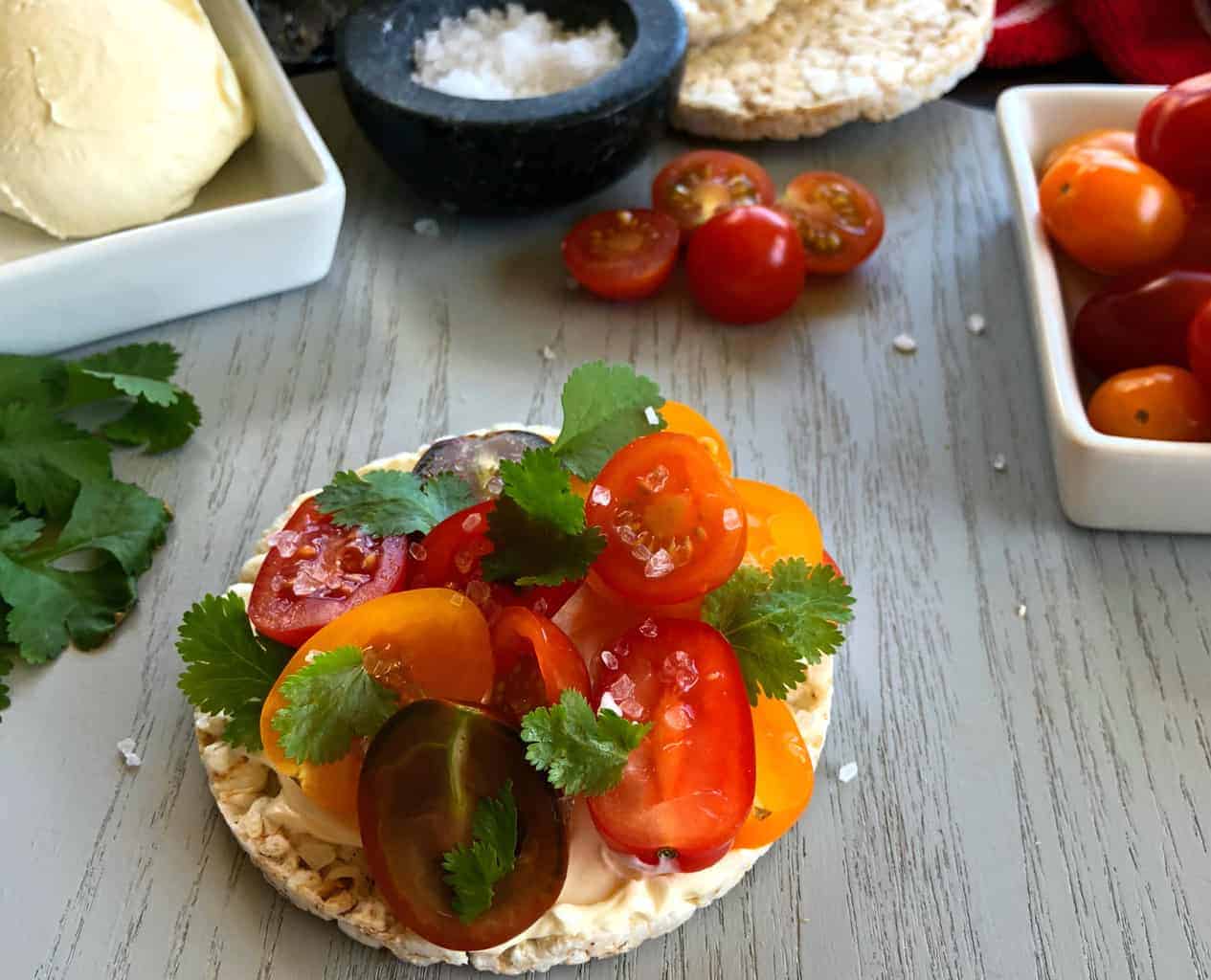 When rice cakes first became a hit in NZ they were the dieters food of choice. At best we ate them with little joy, we used to lather in cottage cheese and occasionally marmite and wait for the love handles to fall off. Reader…they of course never fell off but thankfully the toppings got much much better!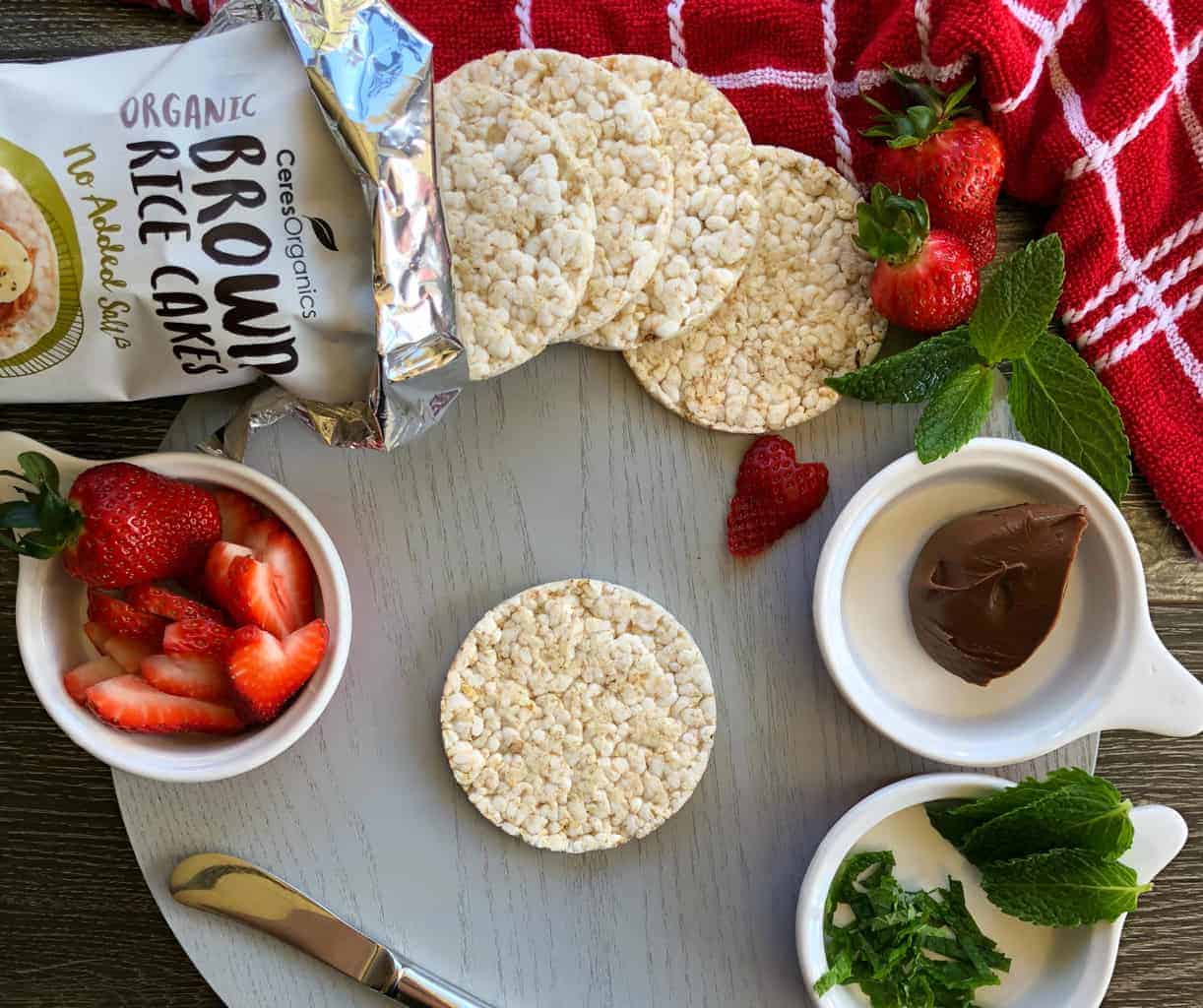 I've teamed up with Countdown to create a 'battle of the best topping' competition using Ceres Organics Brown Rice Cakes. You see these are foods we eat, brands we know and I was super keen to let people know we have moved on from those cottage cheese days! Plus THESE rice cakes are delicious, light and flavoursome and the perfect palette for some tasty ideas.
What are your favourite rice cake toppings?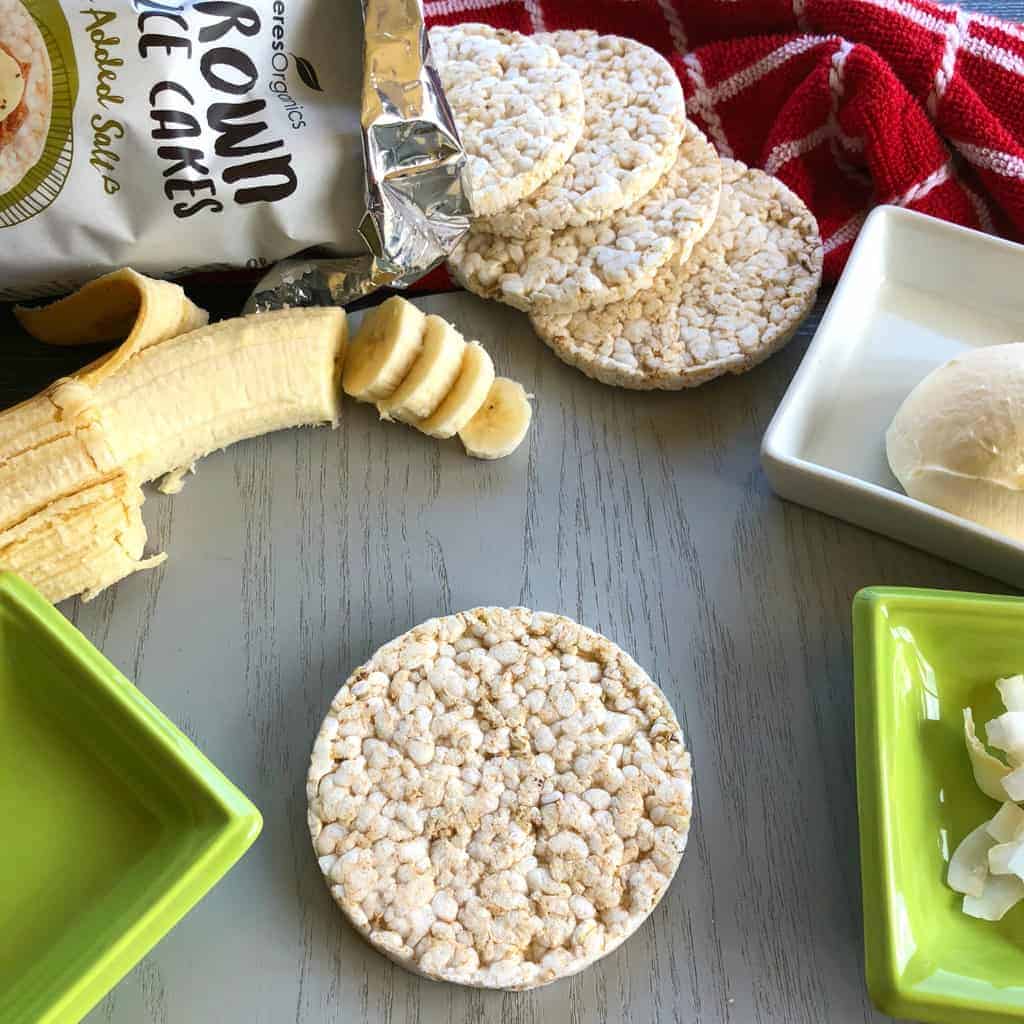 It may look as though we survive on cake alone according to the delicious treats on my blog but our weekly grocery shop is packed with yummy healthy foods too! Countdown is our one stop shop for all the things we need for our family.  We are stoked to see more and more of our favourite healthy options going on Price Lockdown each week.
One of my go to breakfasts is a shake that I just love, Ceres Organic Almond Milk (now on Price Lockdown too!!), a banana, some greek yoghurt, a heaped teaspoon of peanut butter and some chia and sesame seeds – whack it all in the blender and it tastes just so so good! Lots of good healthy fats, low in sugar and keeps me full for ages – you are totally welcome to steal my idea! I know banana and peanut butter might not sound ideal but you have to trust me, its so good.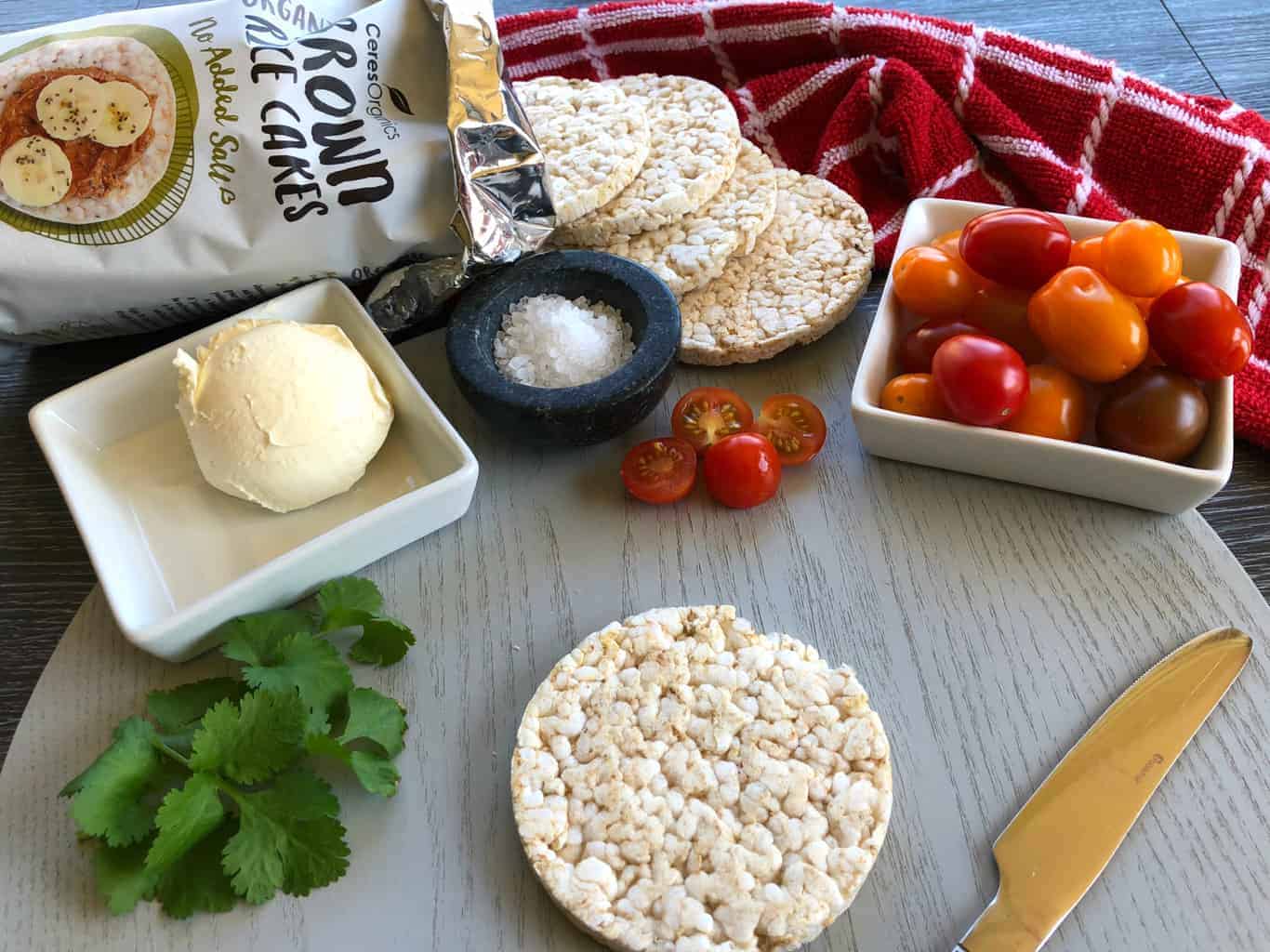 But onto topping the Ceres Organics Brown Rice Cakes. They've recently been added to Price Lockdown at Countdown and are now only $2.50 which is an awesome price for a good sized packet.
With five kids you can imagine they all want different toppings. So today I have shared some savoury some sweet, some fresh, some with more depth. I wanted to go with products that you have every day, we are simple folk around here! Once you have some basic ideas you can use whatever flavours you like, and what you have on hand. Everything can be bought in Countdown and used in lots of different ways so you are not stuck with ingredients you may never use again. Healthy eating does not need to be expensive or include random and weird ingredients.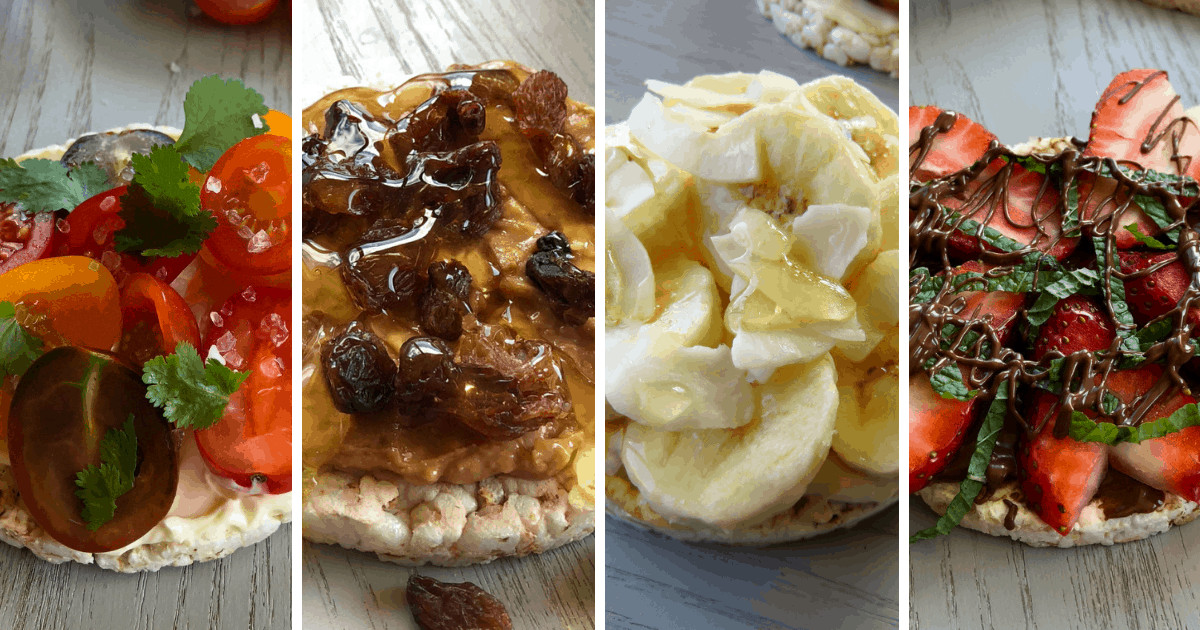 So onto the toppings, be sure to let me know which is your favourite! I love them all of course but I would love to hear what you like, what you might do differently and if Coriander is a hit or miss for you!
4 Delicious Rice Cake Topping Ideas
Ceres Organic Brown Rice Cakes with Low Sugar Hazelnut Chocolate Spread, Strawberries & Mint
Such a delicious combo, perfect for the lead up to summer, I used a low sugar, palm oil free brand of Hazelnut Chocolate Spread called Nuttvia, but you can sub in whatever your family would prefer. Mint is divine with strawberries so was the perfect choice to top it off and add to the freshness.
Ceres Organic Brown Rice Cakes with Cream Cheese, Banana, Runny Honey & Coconut Flakes
When I first tried this with cream cheese and the banana I wasn't sure if it would taste ok but it just works! We use the spreadable cream cheese, reduced fat if I can get it. It is so lovely, you can easily sub out the coconut flakes with just regular desiccated and melt a little honey in the microwave to drizzle over if you do not have runny honey! Such a lovely flavour combo.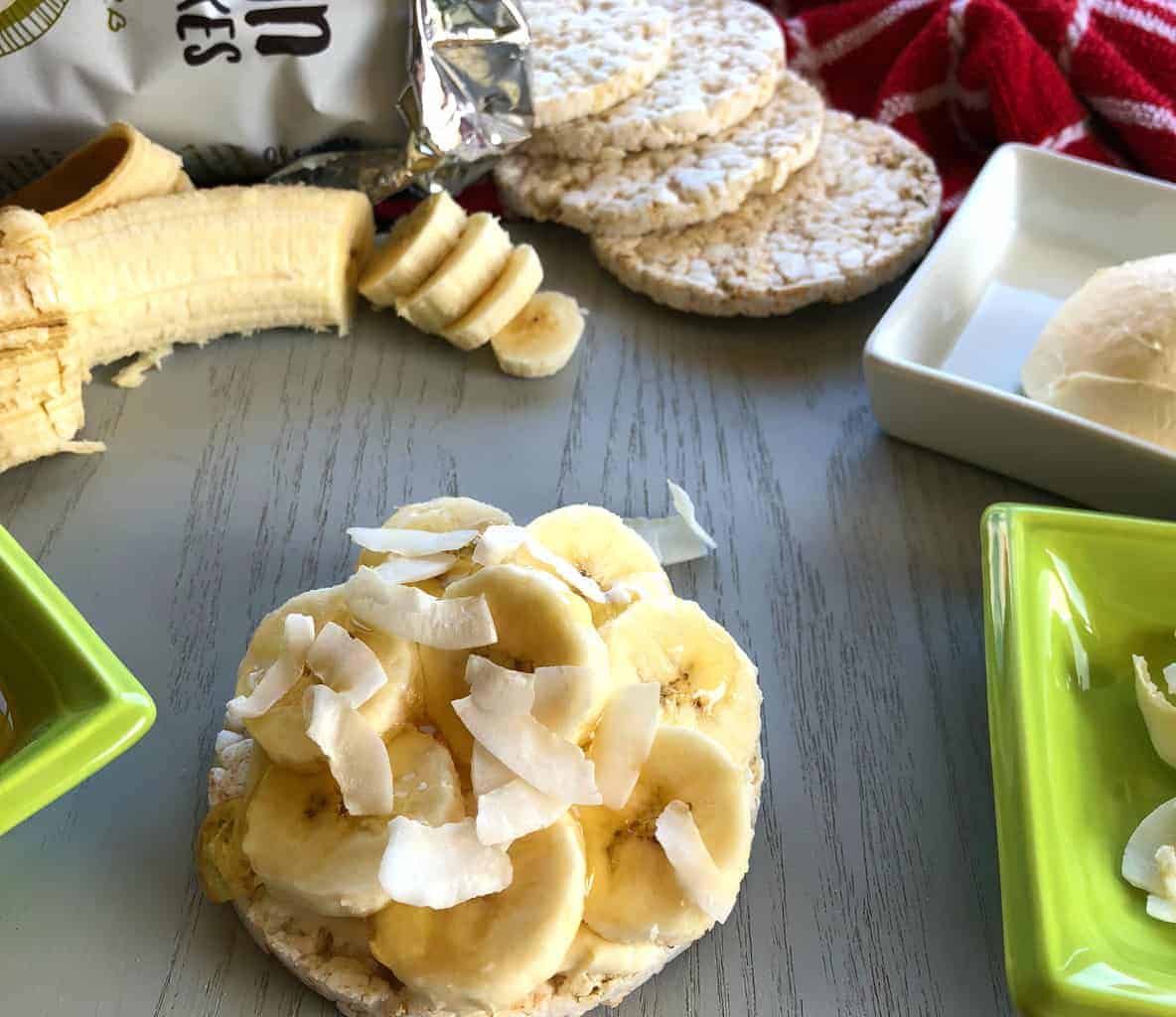 Ceres Organic Brown Rice Cakes with Cream Cheese, mini Tomatoes, Coriander & Sea Salt
I am a big fan of coriander so for me the addition of it made these rice cakes go from good to amazing! However the version we make with basil or mint is just as good. Adding the sea salt, or regular salt if you prefer, lifts all the flavours and it is a party in your mouth of freshness and totally moreish.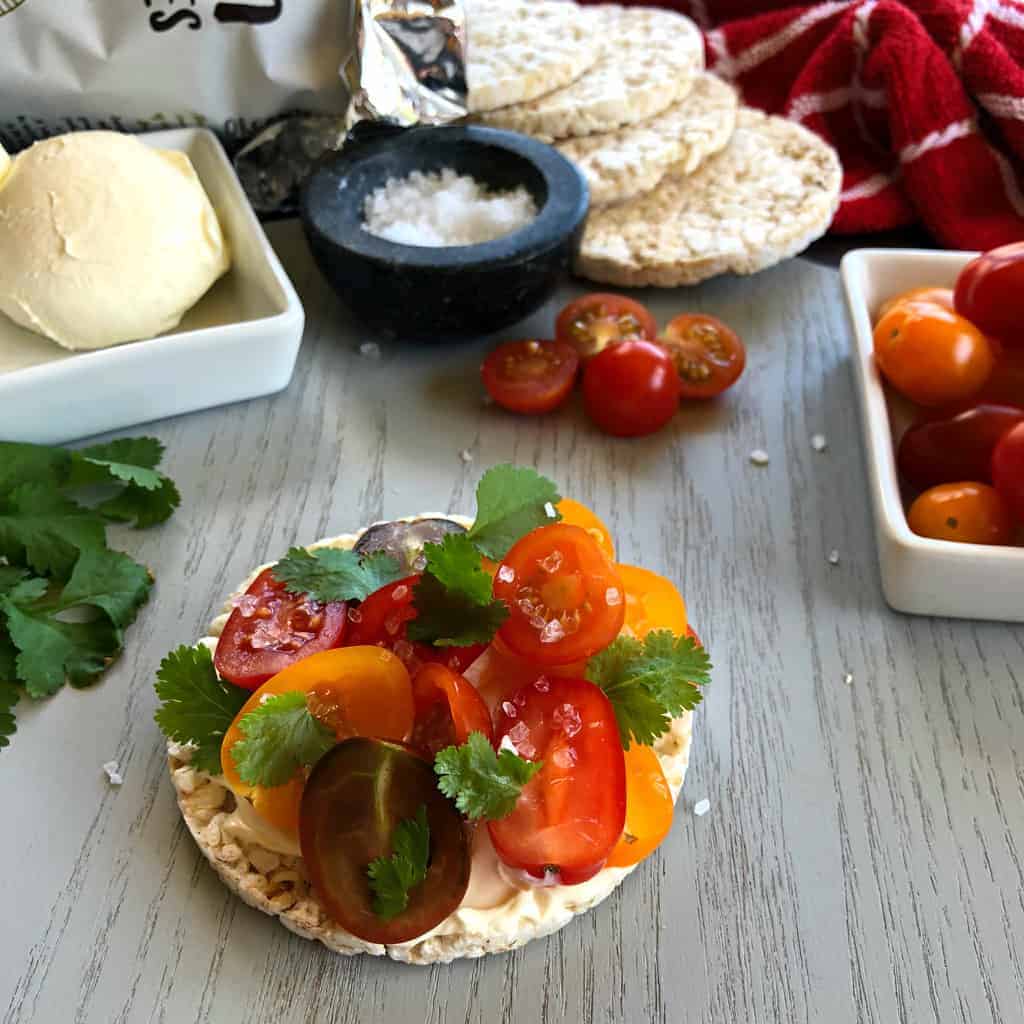 Ceres Organic Brown Rice Cakes with Ceres Organic Crunchy Peanut Butter, Sultanas and Runny Honey
I am the first to admit to some this combo may seem a little odd to some but it is one of those bizzare combos that just seem to work! In fact the inspiration from this came from a snack I used to enjoy of peanut butter and sultana sandwiches. Hey don't judge, seems us Kiwi kids love our weird sandwich combos – chips and marmite anyone? I digress, this is a lovely rich topping, definitely filling and great texture.
So I would love to know which topping appeals to you? Have you tried the Ceres Organic Brown Rice Cakes before? They have a few different flavours to choose from and all of them are delicious and fresh.
I look forward to seeing your topping combo ideas in the comments below or vote for your favourite from the above!
A huge thank you to Countdown for the challenge and partnering with me, I cannot wait to see what the other Kiwi bloggers make to inspire you! For more delicious healthy ideas for spring check out : https://www.countdown.co.nz/food-hub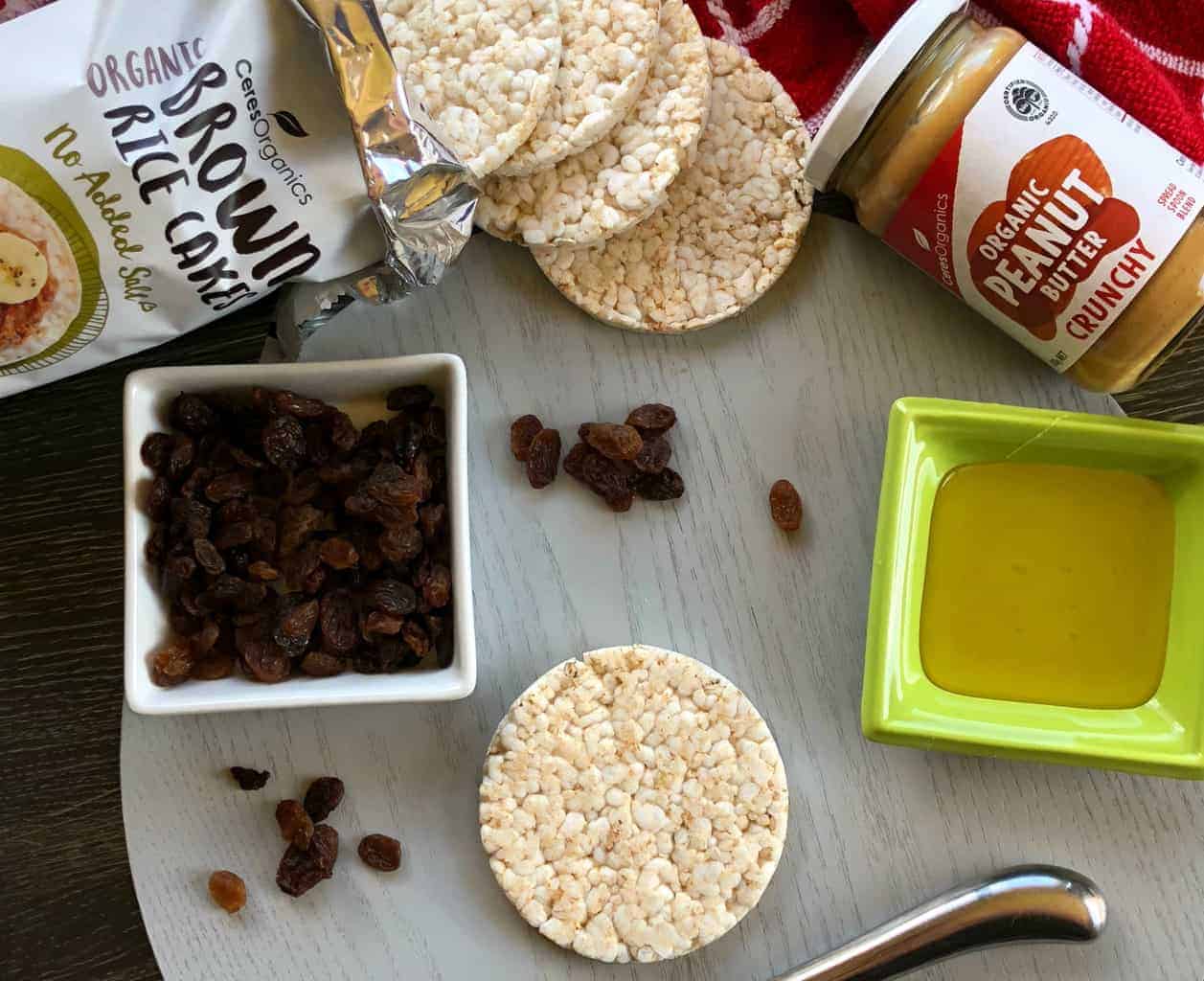 Thank you so much for stopping by to check out these topping ideas and others on my blog. If you are not already be sure to follow me on Facebook or Instagram for more deliciousness, and you can register your email in the subscription box below to receive all my recipes as I publish them.
Happy Baking!
Anna