A cuppa tea and a slice of cake sound like the perfect way to celebrate, so I wanted to share this delicious Carrot Pineapple Walnut Cake for a very special occasion!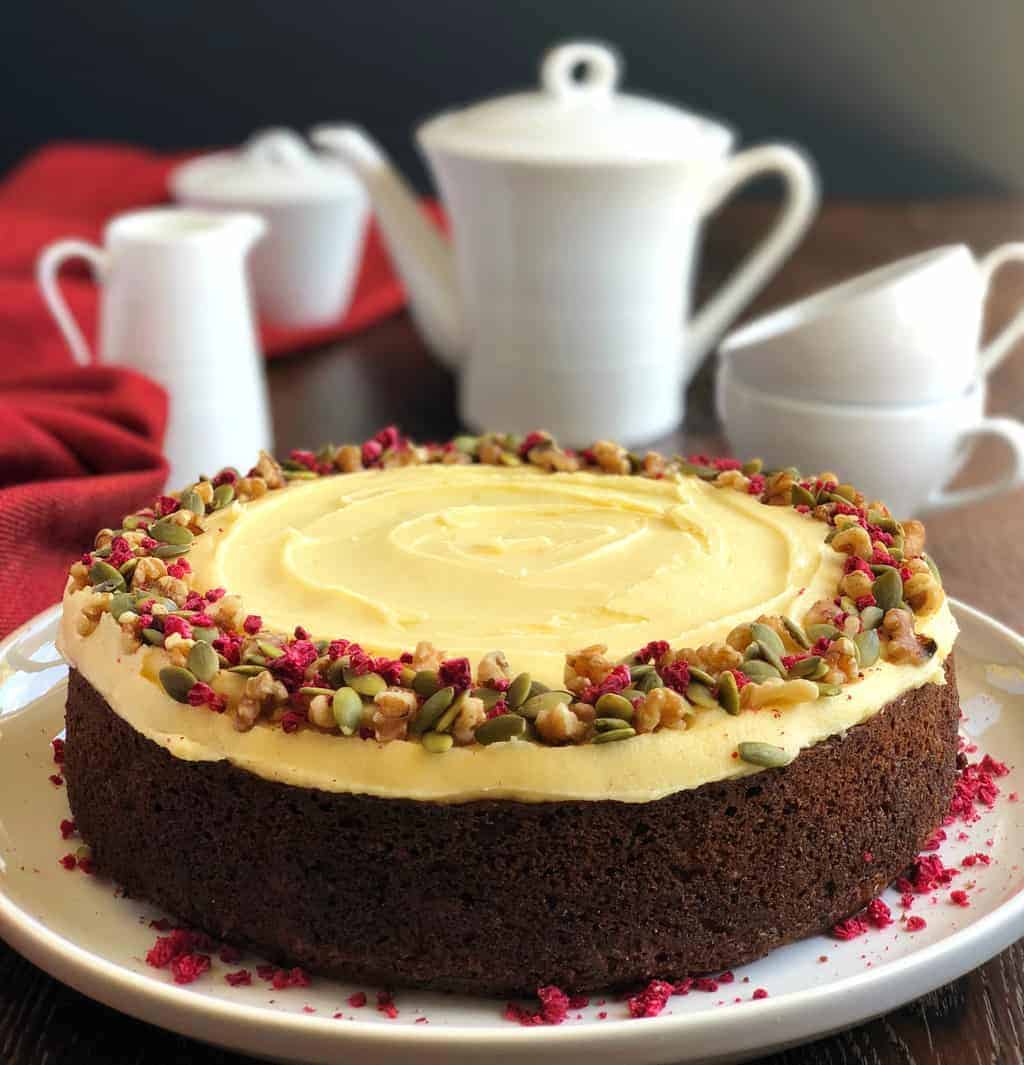 Bell Tea is celebrating their 120th Birthday!! It is such a Kiwi institution I was delighted to have been asked to share a special recipe that I think would both go well with a cuppa and the perfect treat to celebrate with!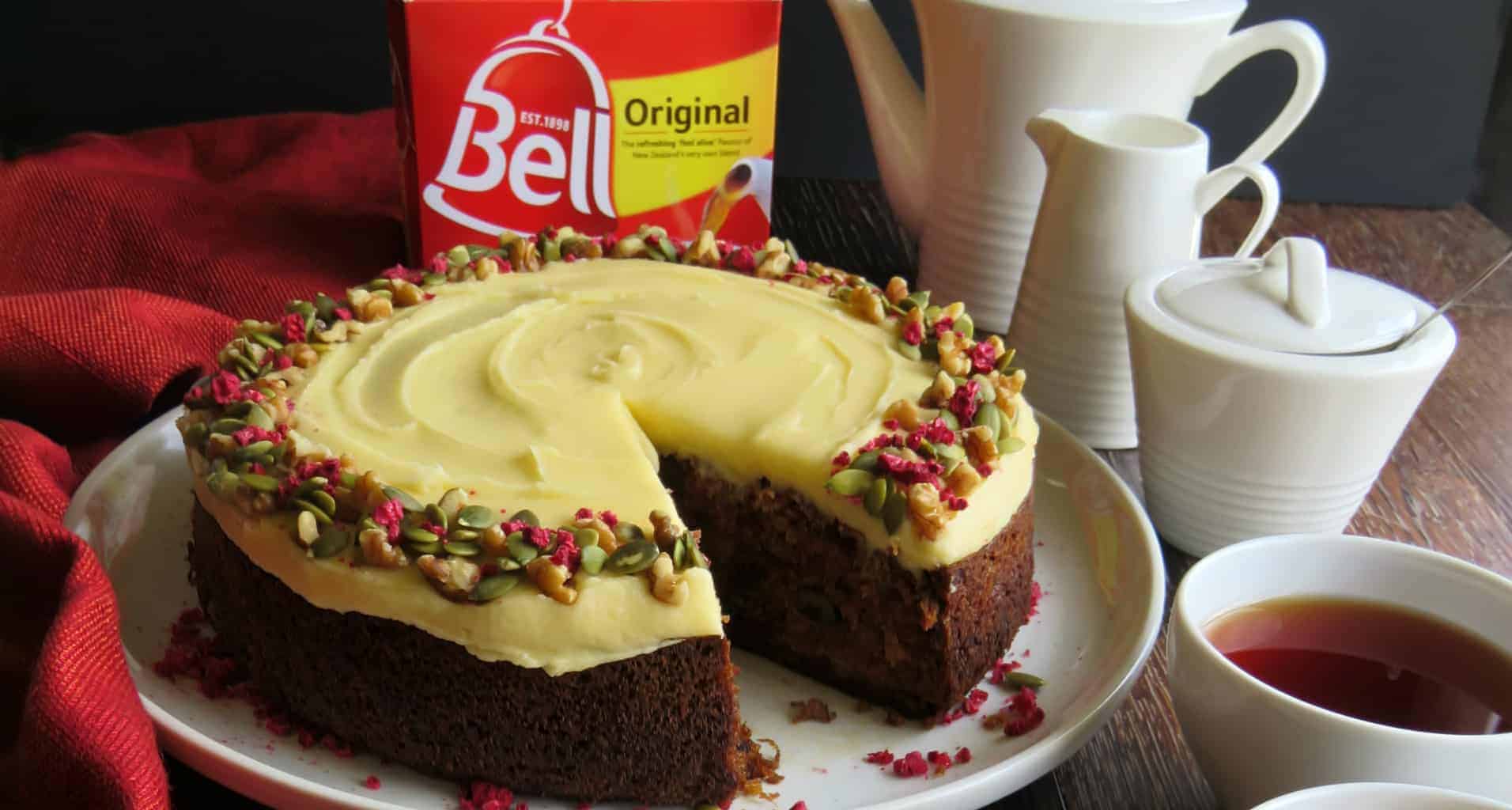 The origins of Carrot Cake date back over 150 years ago with the carrot being used during times when sugar and other staples were expensive. It seems to really originate to medieval times as a carrot pudding. Tea of course predates this by thousands of years. Here in New Zealand Bell began with the original brew in 1898, they have perfected this and added to the range over the years. Most Kiwi households will have a box in the cupboard!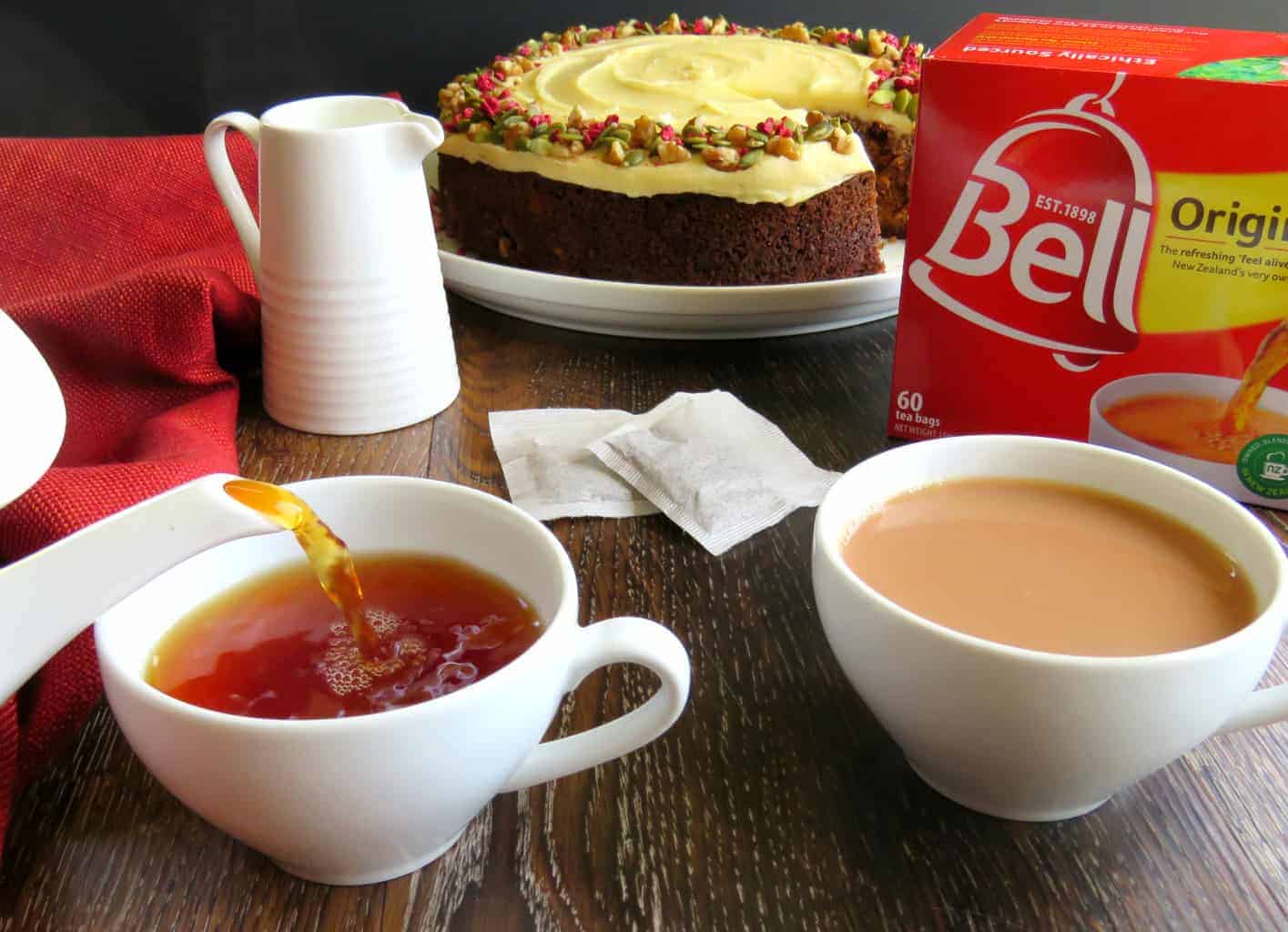 Having a cuppa is about as Kiwi as it gets. It seems to solve all manner of problems, brings people together and is the perfect thing when you need a bit of comfort or to warm up on a cold day. We are big tea drinkers here but we go for the herbal and fruit teas. The kids love fruit teas in the summer and we often have a jug made up in the fridge, we love the Orange & Mango. A lovely refreshing drink without all the sugar!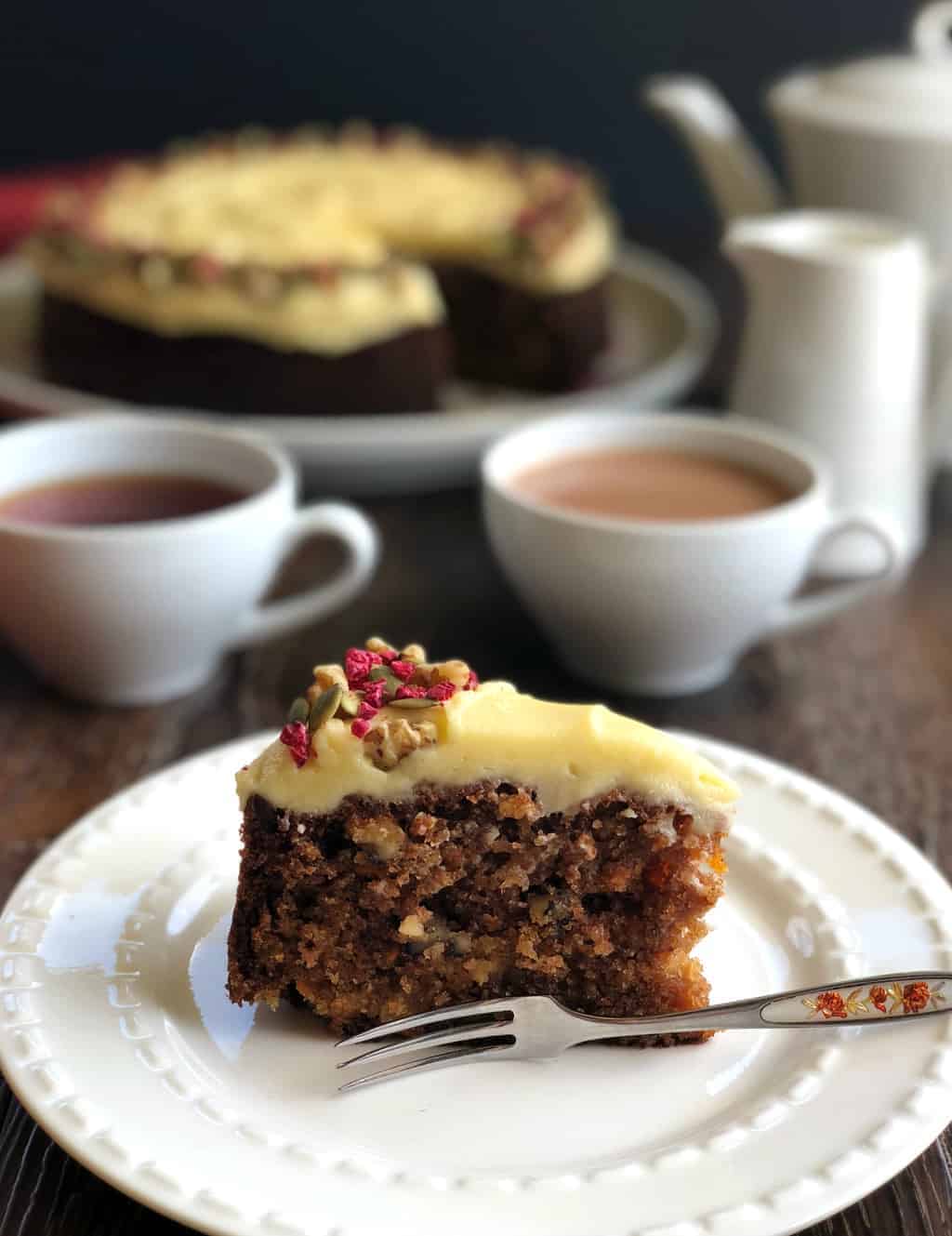 This Carrot Cake is a rich, decadent, deep blend of flavours that I think pairs beautifully with a cup of tea. Just a few simple steps to create the cake, the combination of pineapple, walnut and carrot is beautiful. It is a cake that gets better every day and keeps well in the freezer uniced if you wished to make it ahead of time.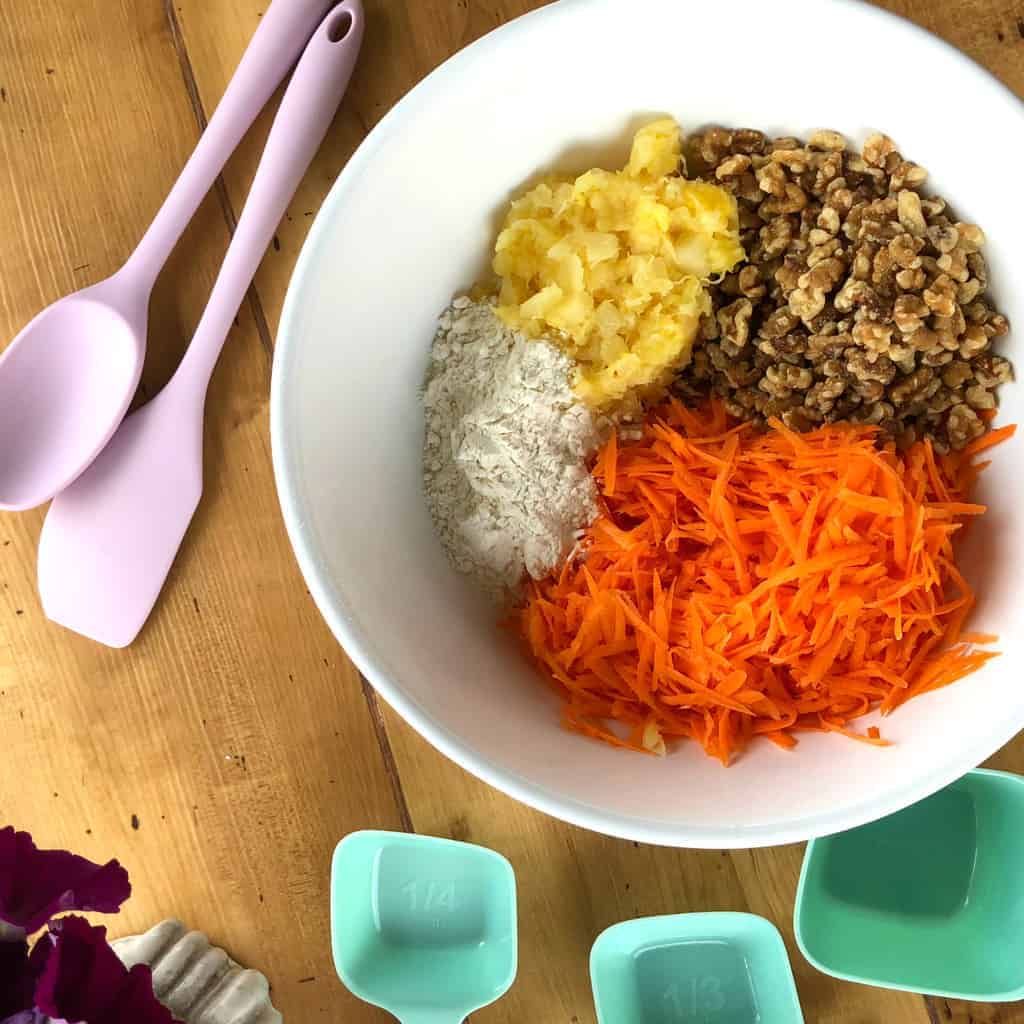 I have a few carrot cakes on the blog, this one is not as heavy as the other I usually make. Like many of you I love to use a cream cheese icing to finish it off. There are a few ways to make this icing, for me I use cream cheese, butter, icing sugar and vanilla. The more butter you add the thicker the icing will be, and is perfect if you wish to create a thick layer or for piping. I will share both recipes below.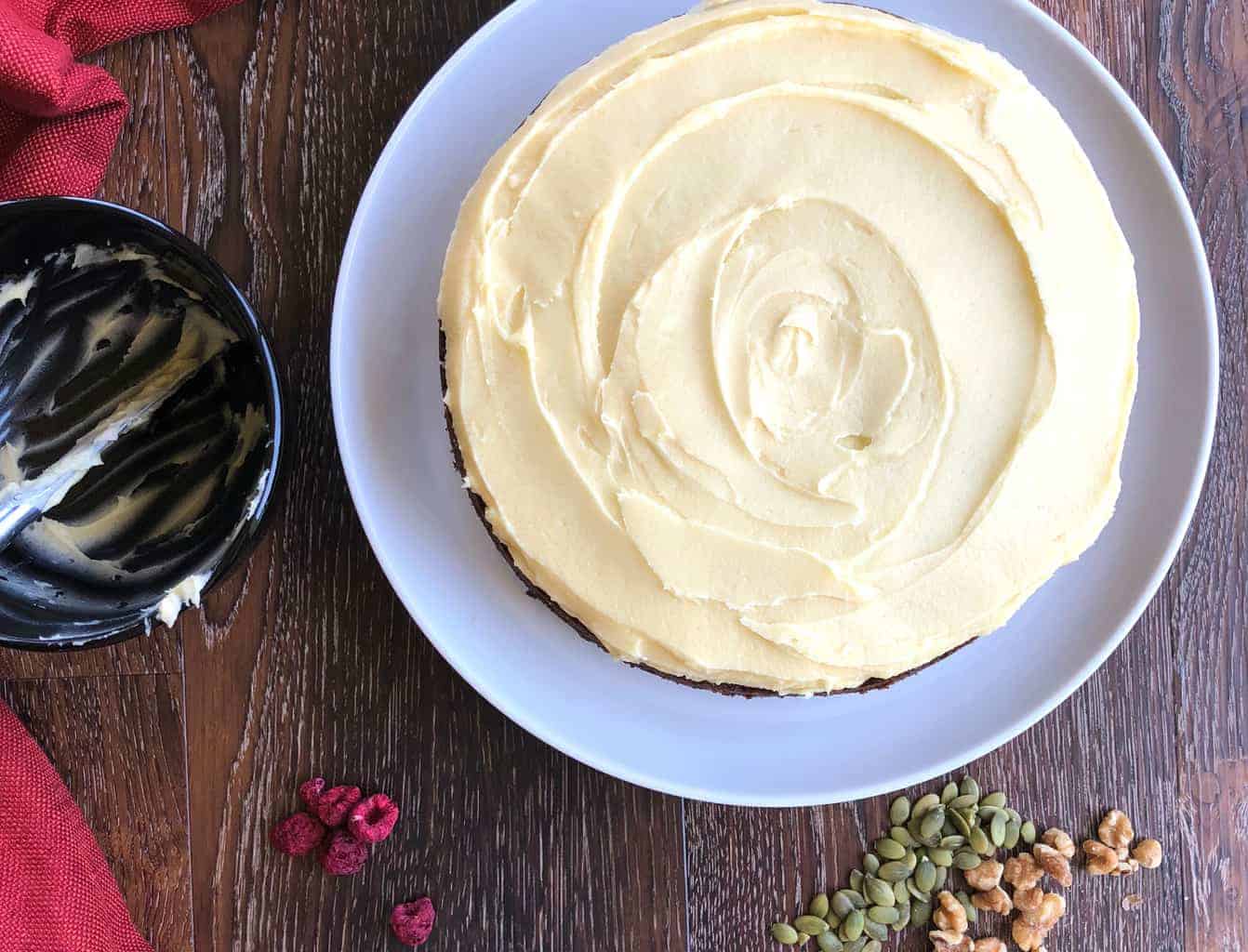 The method is super simple, I find I use a few bowls making this one, but it is definitely worth it in the end. No butter means you can make this one dairy free, you will just need an alternative to the frosting that works best for you. I use crushed pineapple as it provides a lovely flavour and texture without big chunks, but feel free to use what you have on hand.
The sugar can also be whatever you have, I use a combination of white sugar and raw sugar, but again if you only have white use that!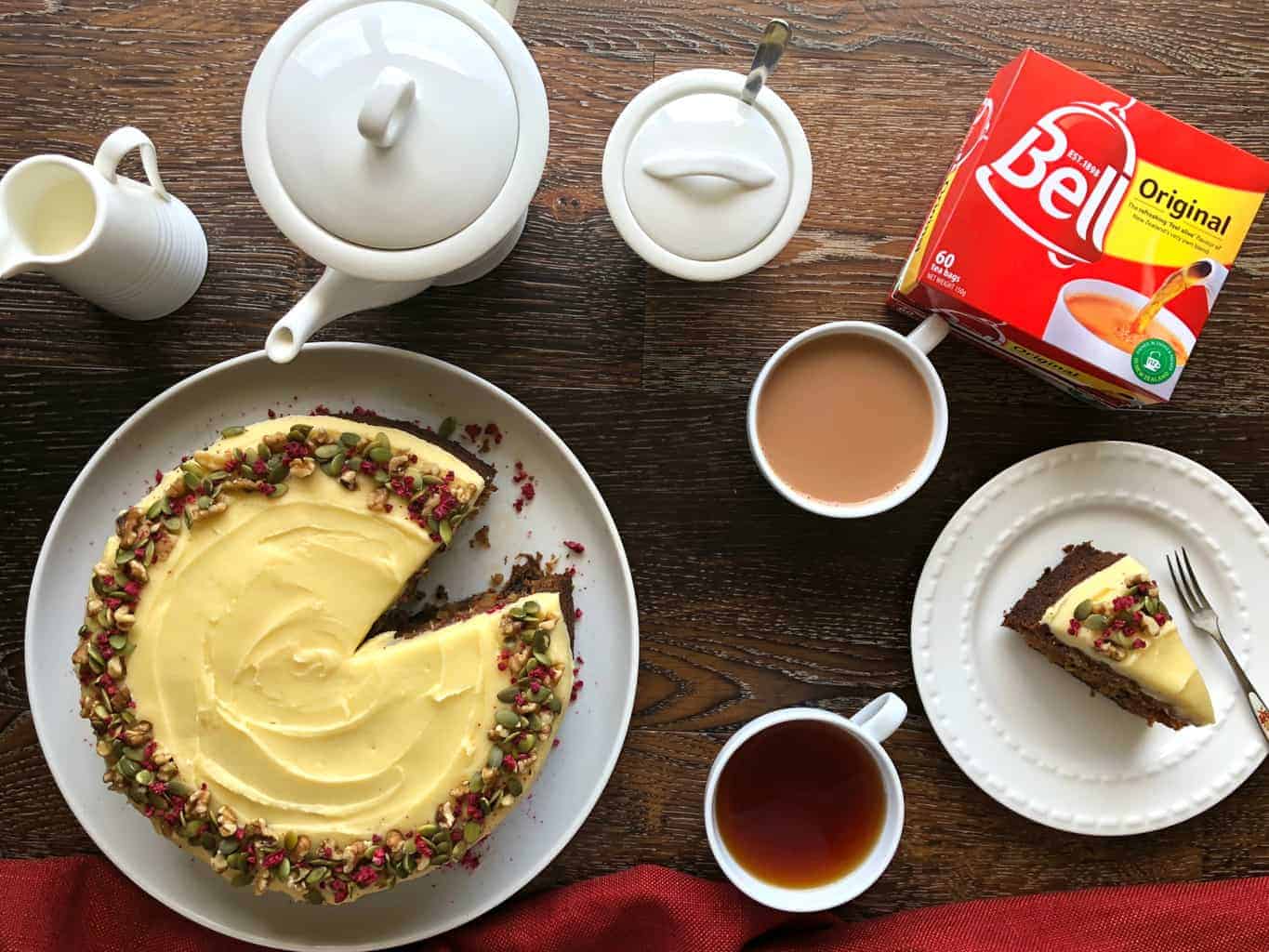 Pin It – Just A Mum's Carrot Pineapple Walnut Cake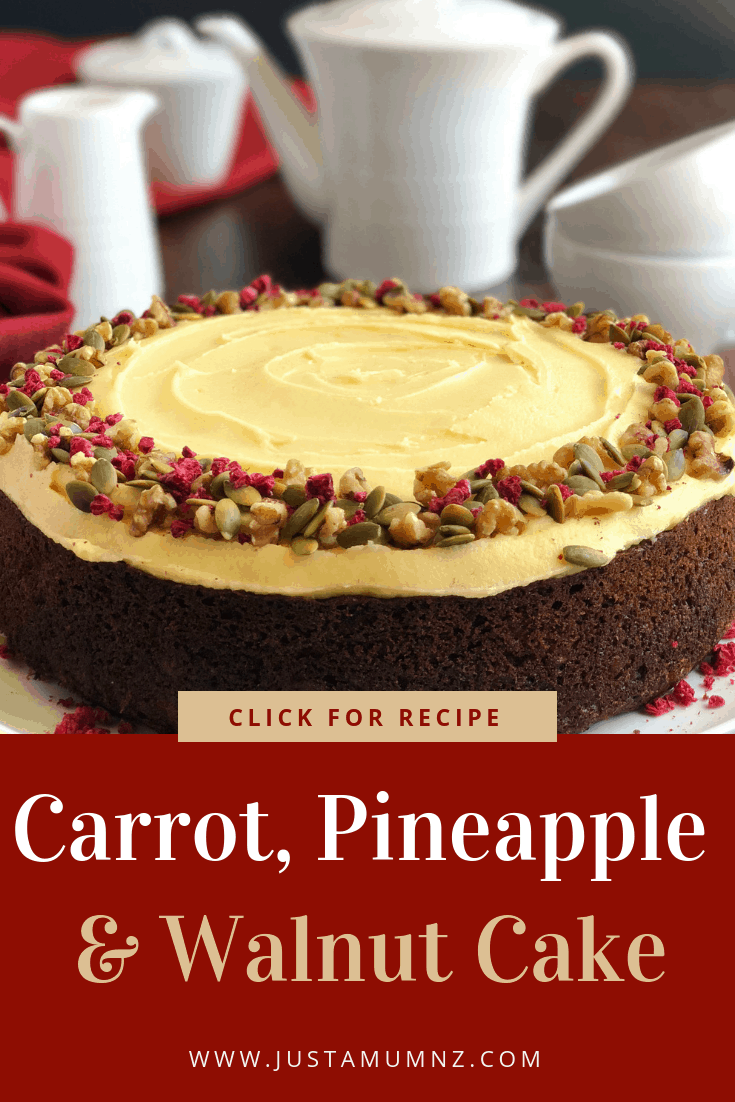 So without further ado, onto the recipe.
It has been so lovely to partner with
Bell
to bring you this delicious recipe, I hope it becomes a family favourite for you too and endures for 120 years just like Bell!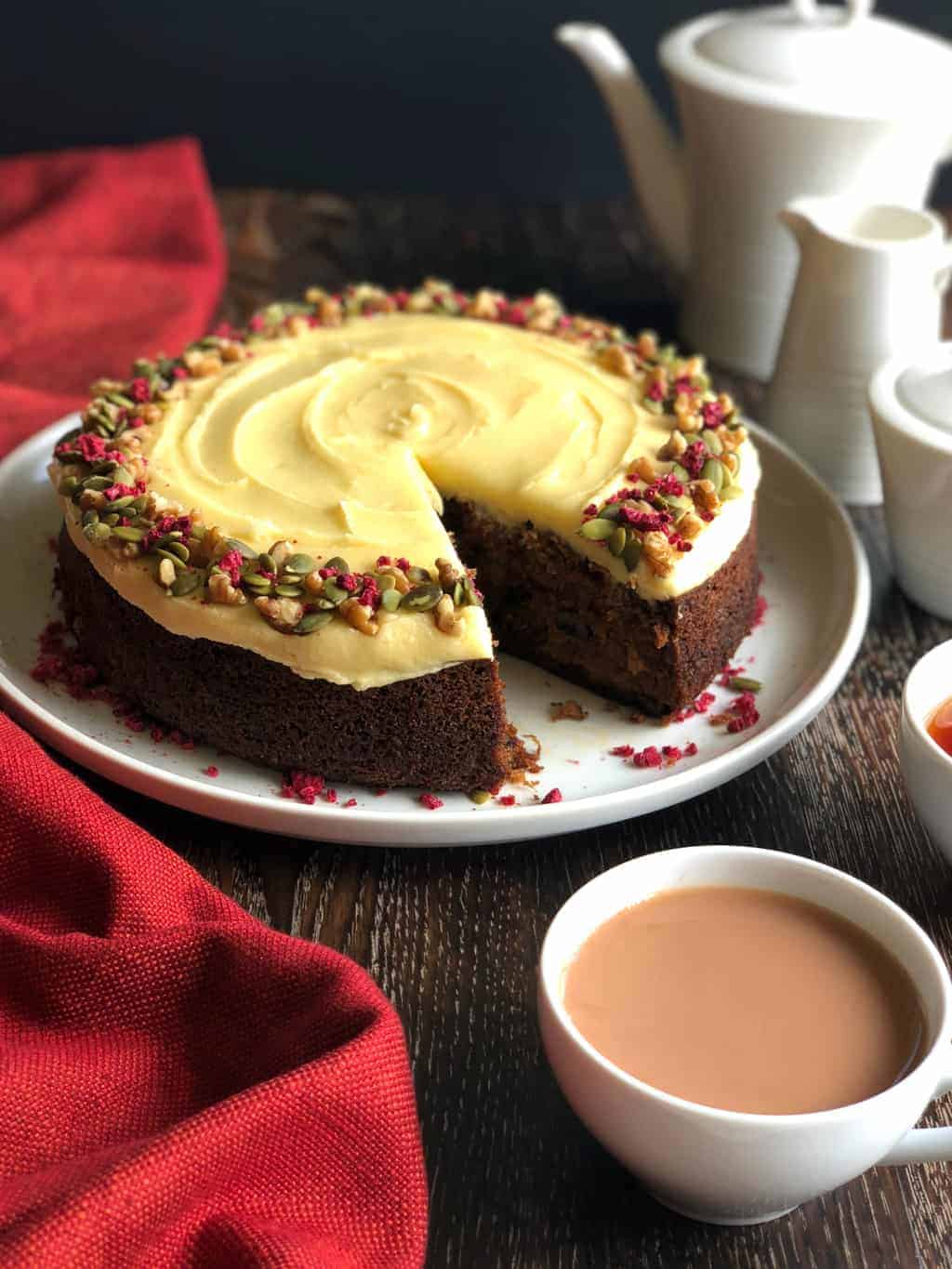 Thank you so much for stopping by to check out these topping ideas and others on my blog. If you are not already be sure to follow me on Facebook or Instagram for more deliciousness, and you can register your email in the subscription box below to receive all my recipes as I publish them.
Happy Baking!
Anna