I have always wanted a great homemade chocolate mousse recipe that is simple but above all else delicious. I have finally found it and it was even easier than I thought it would be!
This recipe has 3 simple ingredients and came about as I had left over whipped cream after making some delicious scones. Ironically I am not a fan of whipped cream and won't eat it on its own, so I can absolutely tell you this tastes nothing like whipped cream and is a gorgeous smooth chocolately mousse.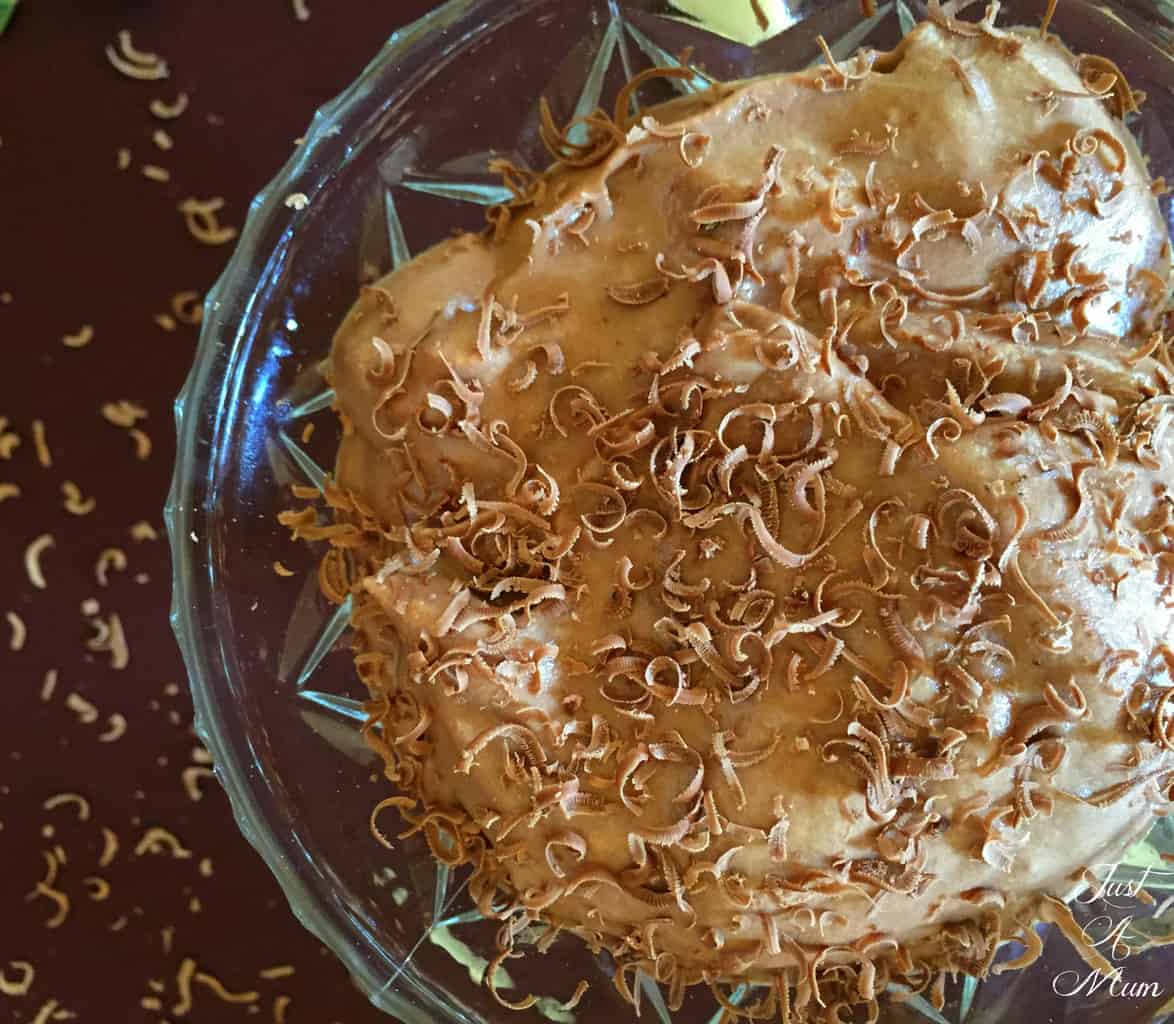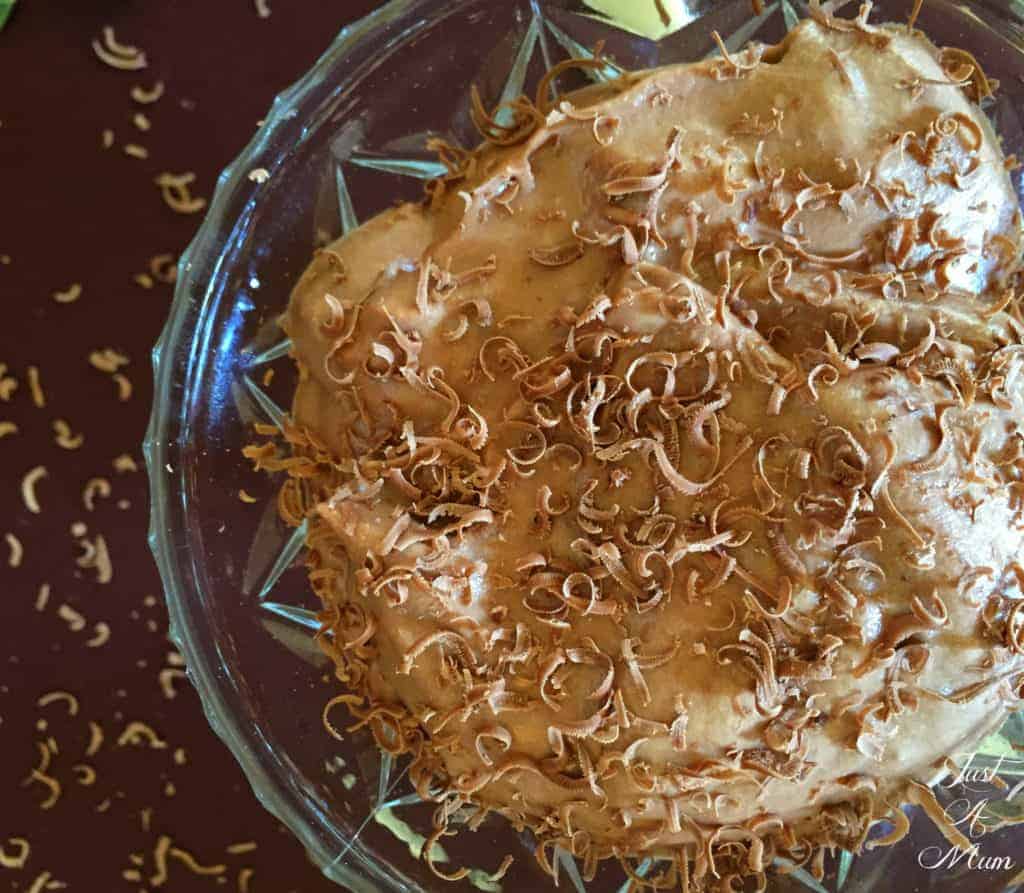 The ingredients are chocolate, milk and cream. You can choose the chocolate of your preference, I used milk chocolate as it is my favourite (and very plentiful around here lol) but you could choose dark chocolate, or even white chocolate!
The variations of chocolate mousse around the internet is overwhelming, incorporating so many techniques and fancy skills and expensive ingredients so I am so pleased that this one worked. There are no eggs, no tempering the chocolate and definitely no problems for most of you. Trickiest part is probably whipping the cream and even I can do that!

This recipe made 3 generous servings, but you could absolutely make it go further in smaller glasses or double the recipe for a larger group. Serve it after it has chilled for at least an hour, and best eaten on the same day.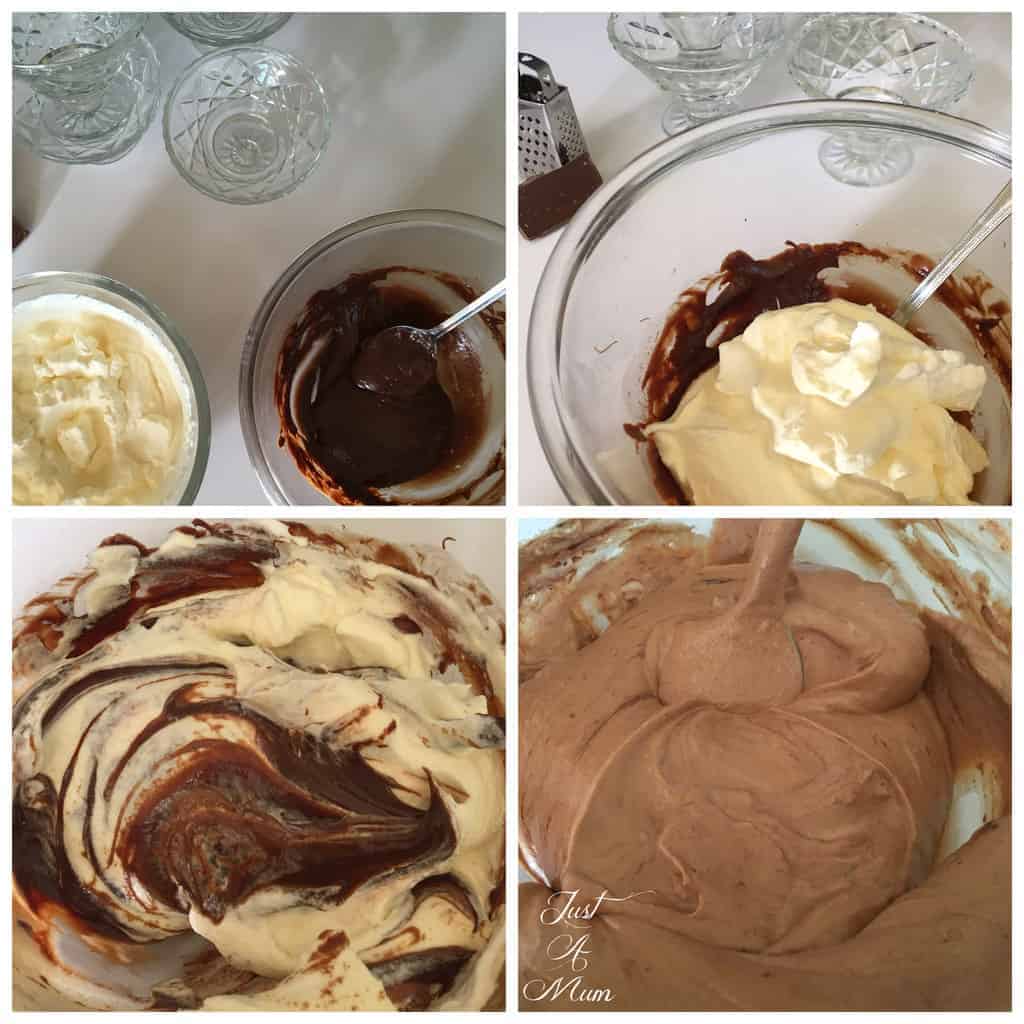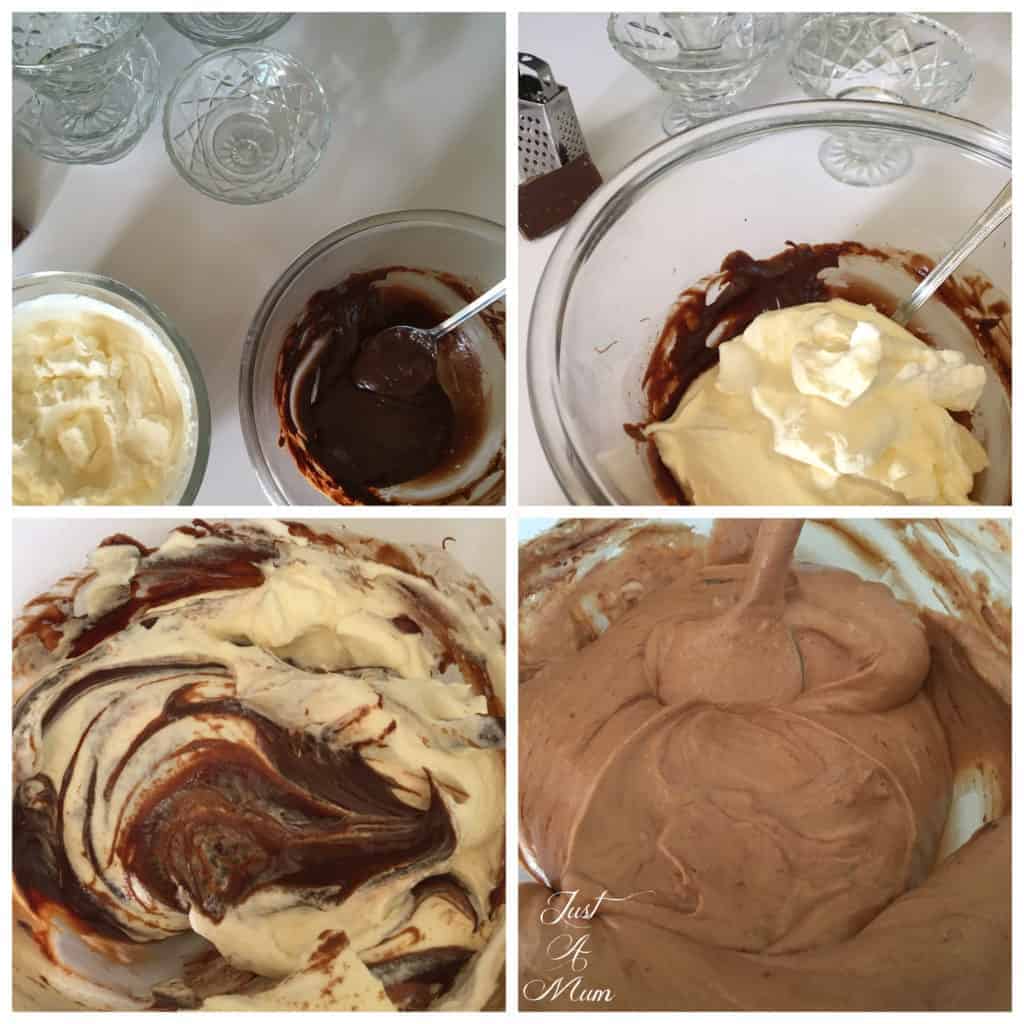 Also I recommend a light touch to be able to keep some body to the cream after you have whipped it. Go easily on the cream and ensure it is just at soft peak stage. Another great tip is the chocolate should feel just warm when you hold it against your lip, not hot, and not too cool to be able to blend it well with the cream.
If you are a fan of easy desserts then check out these delicious desserts
I hope you enjoy this simple recipe!
So next time you are in the supermarket be sure to grab some cream and give this one a go. I love hearing your feedback to let me know what you think here or over on Facebook.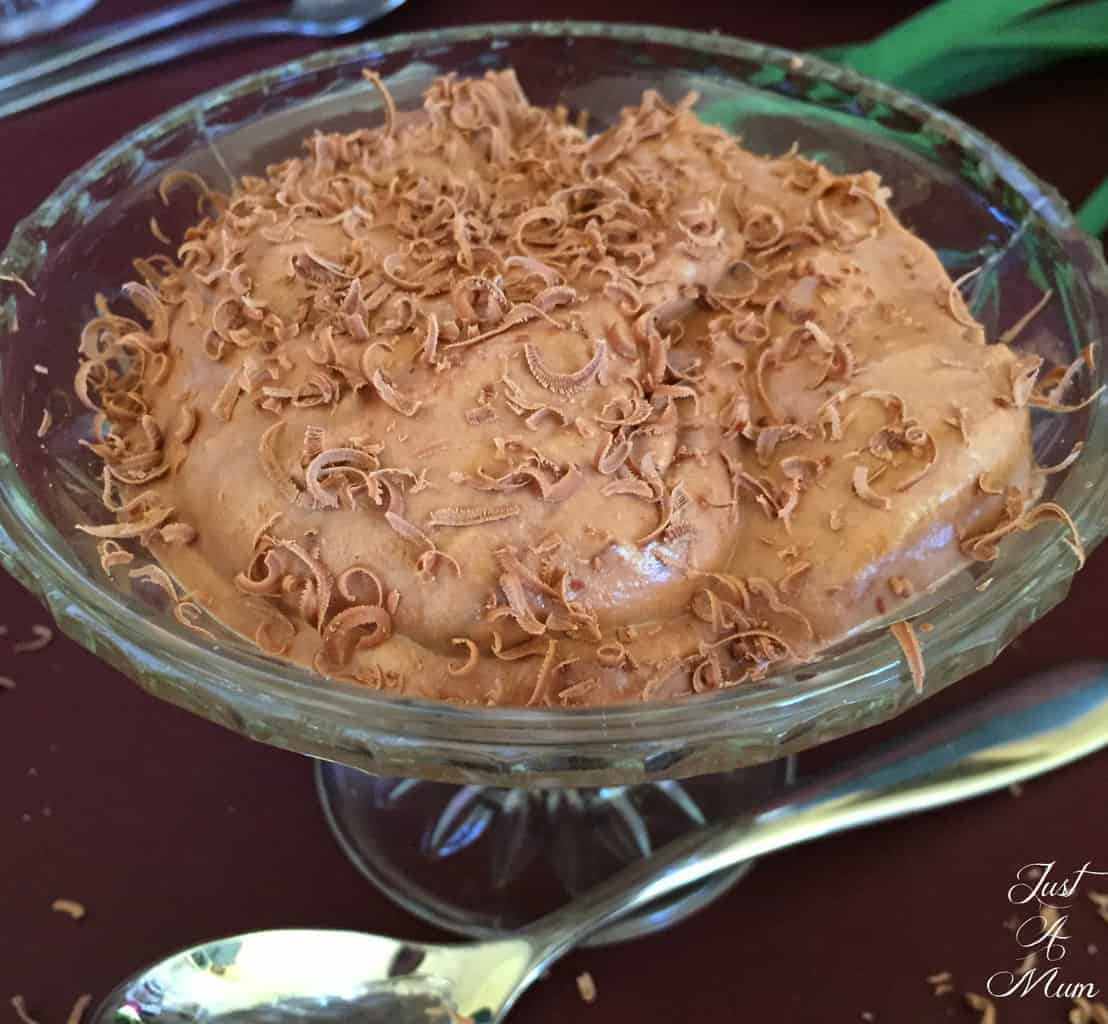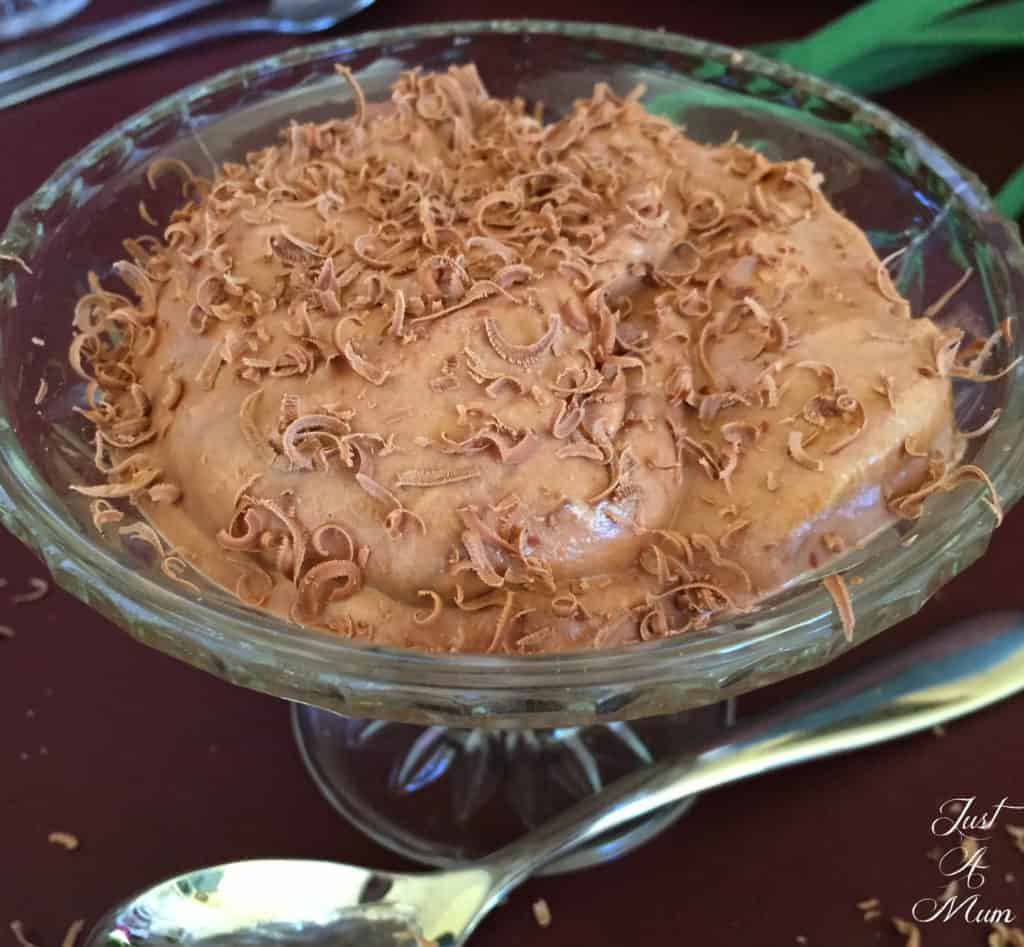 Thank you so much for stopping by to check out my latest recipes on my blog. If you are not already be sure to follow me on Facebook or Instagram for more deliciousness, and you can register your email in the subscription box below to receive all my recipes as I publish them.
Happy Baking
Anna