I have no idea what to call this recipe, in fact some of the suggestions from those who recall it from their younger days were, Tipsy Cake,  Christmas Log, Sherry Log and my favourite 'Grog Log'. In Australia they call it Chocolate Ripple Cake and I also have posted a Gingernut version which people fondly remember!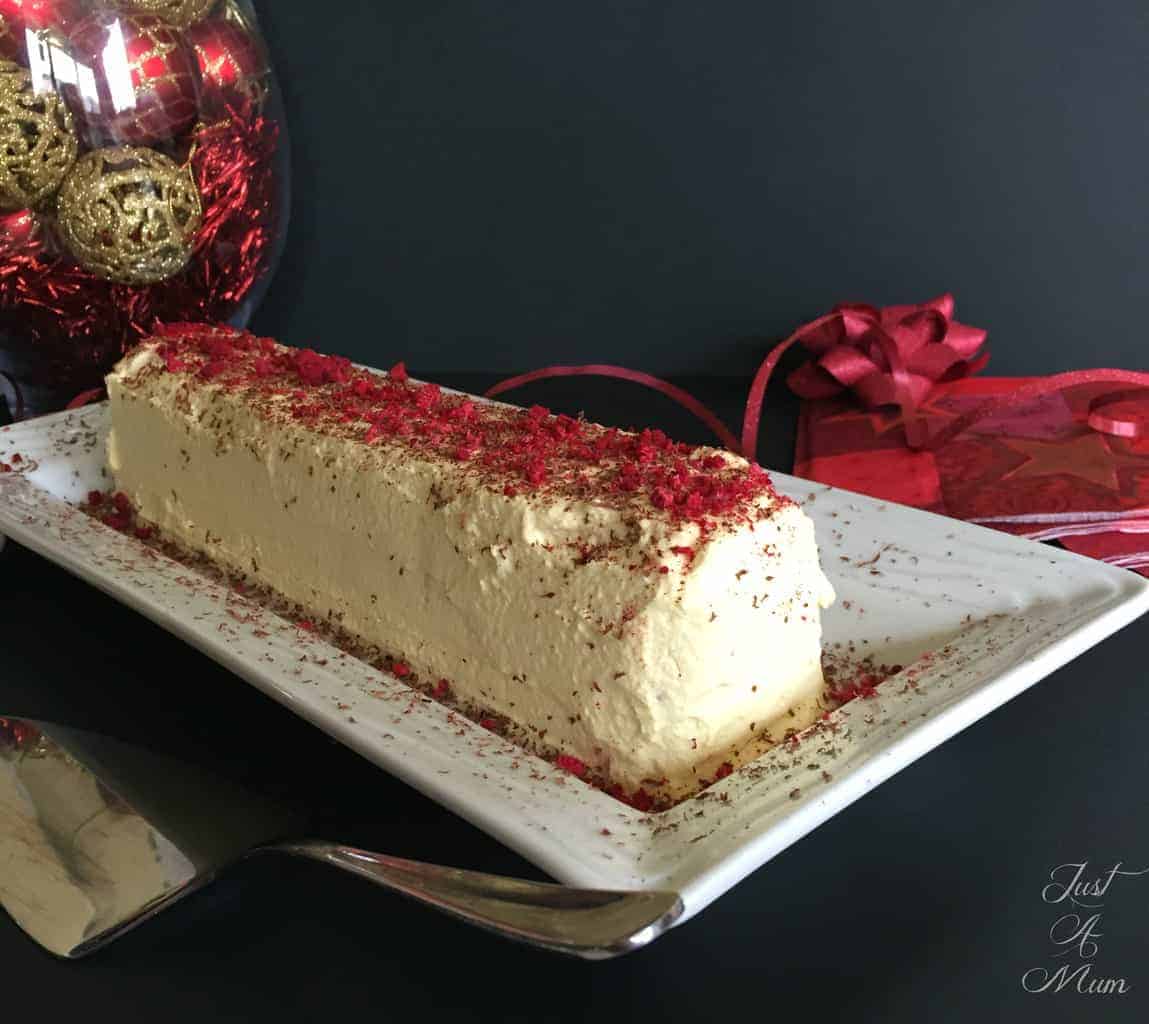 In our family we have always called these sorts of biscuits Dumpty Doos, so I was tempted to call it that instead! lol
No matter what you call it so many people remember this from when they were young, some still make it, others have never heard of it, but it was an absolute classic in the 1970's and 80's and then seems for most to have been forgotten, overtaken by the whatever became the dessert of the day.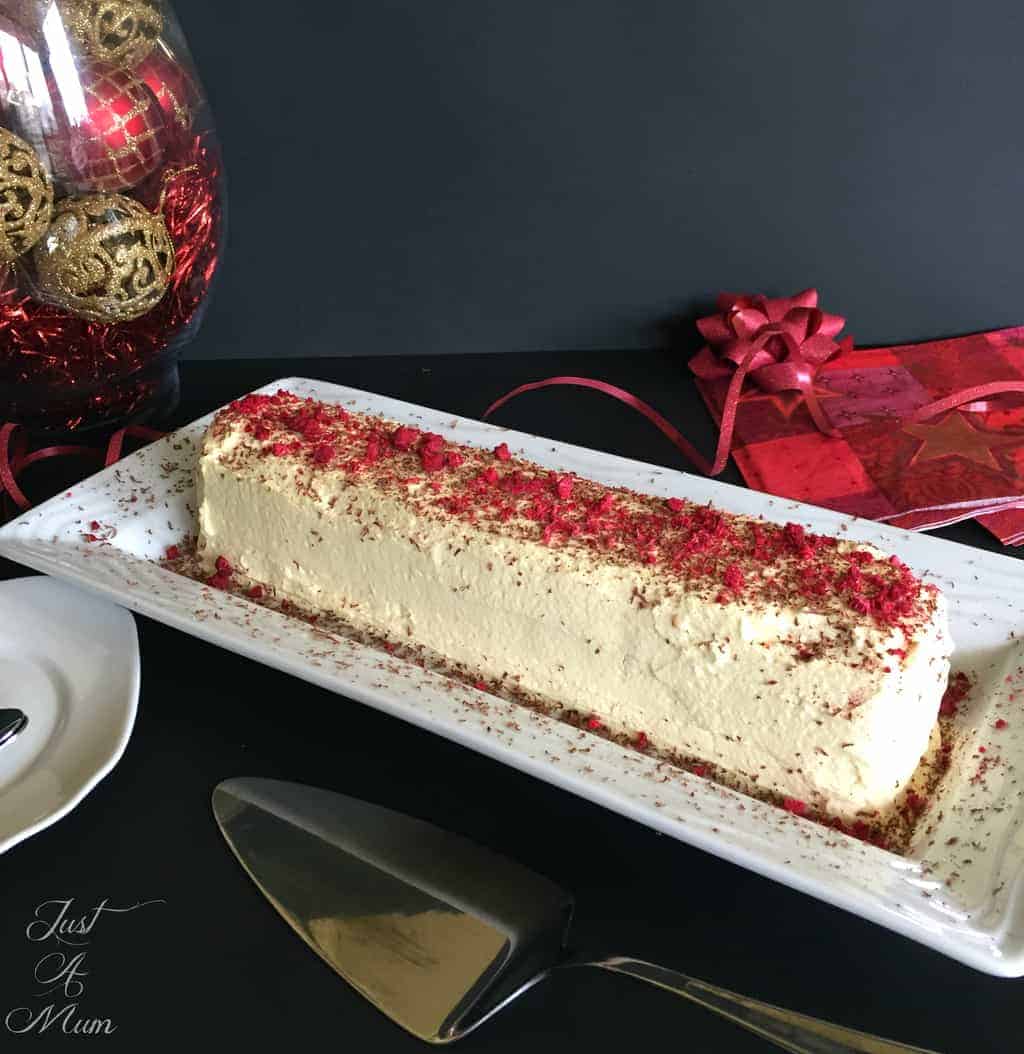 So it is time for a revival of sorts so what better time than Christmas this year. It is such a quick dessert to assemble, it is basically just whipped cream, some sort of liquid to dunk the biscuits in then a bit of assembly – then the hard part which is patience! You need to let the log sit for at least 6 hours – preferably overnight – to allow the biscuits to soften with the cream for maximum deliciousness.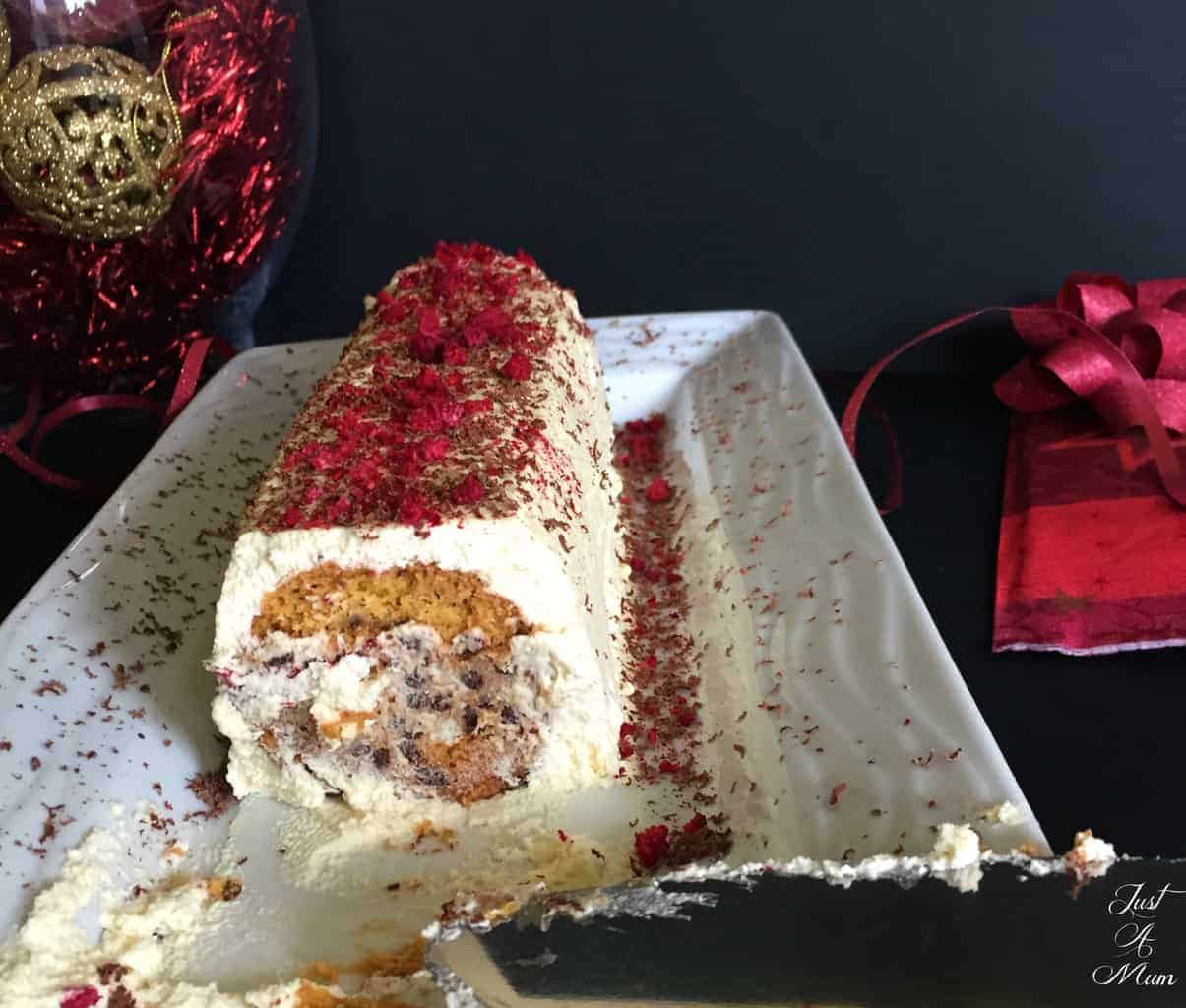 So a little about what I like to call the "dunking" liquid. I cannot think of a fancy name so lets just call it that. The options are absolutely endless! Especially with the chocolate chip biscuits, you can use anything from orange juice, brandy, sherry, rum, coffee, Baileys or Kahlua, blackcurrant juice even lemonade! The biscuits will take on a little of the flavour and it adds to the softening process. Some people even add a hint of booze to the cream, so it really is up to you to make this recipe your own.


I recently learned a little trick from my Mum about how to keep cream a little more stable – and that is to add some Vanilla Instant Pudding to the cream. What this does is add some stability to the cream, which is especially good when you are leaving it overnight. But if you want the soft lusciousness of real deal whipped cream then leave it out. I will give you tips for both below.
I can honestly say as someone who does not even like whipped cream as a child, and certainly wasn't in a hurry to try sherry I don't think I ever ate it – but I definitely remember my Mum making this and taking it to parties. But an indication of just how old this recipe is when I sent her a photo of my version the other day she had to take a minute to remember HOW she used to make it!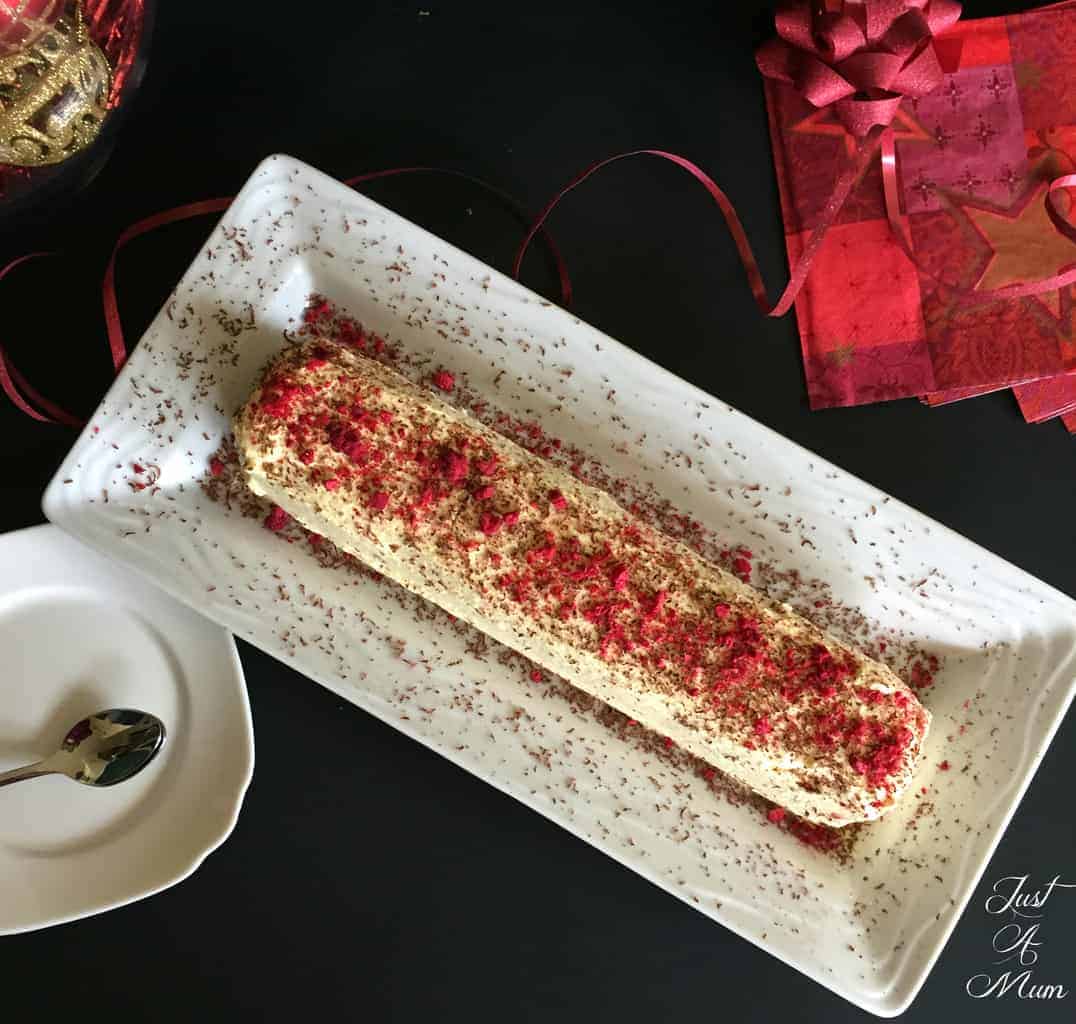 So on with the recipe, it's easy, you can jazz it up however you like. The topping here is some freeze dried raspberries and grated dark chocolate, but you can make it your own by adding fresh berries, chocolate, chocolate chips, M&M's, you name it! Just be sure to keep the boozy ones away from the kids. And in the efforts of full disclosure I must admit I forgot the dunking step when I made this! Still was delicious but I definitely recommend dunking.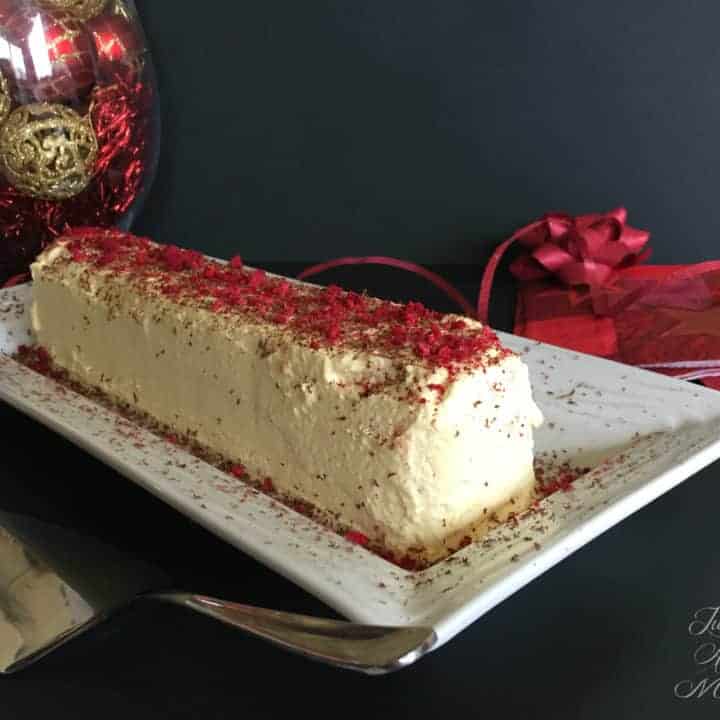 Chocolate Chippie Log
Prep Time: 20 minutes

Total Time: 20 minutes

Classic recipe from forever ago! Delicious layers of biscuits and cream. Your family will love it!
Ingredients
1 x Packet of Chocolate Chip Biscuits (I used 1.5 packets)
300 mls of Cream
1 teaspoon Vanilla Essence
1 Tablespoon Icing Sugar
(Optional - 1 Tablespoon Vanilla Instant Pudding, see below for instructions*)
"Dunking" Liquid Ideas
Orange Juice, Rum, Sherry, Brandy, Lemonade, Coffee Baileys, Kahlua etc - Approx 1 Cup
Instructions
In a large stainless steel mixing bowl add the cream and being to slowly beat with electric beaters or a food mixer and gently increase the speed

Once the cream begins to leave a trail after the beaters add the vanilla essence and icing sugar and continue to mix on a medium speed until soft peaks have formed.

Mix for a few seconds more until you have stiff peaks, set aside the whipped cream.

Prepare your dunking liquid in a shallow bowl.

Take your serving plate and ensure it is long enough to hold the packet of biscuits and a few inches either end.

Smear some cream across the plate as I have done above, this helps hold the biscuits in place and forms a base.

Take the first biscuit and dunk it briefly in the chosen liquid, then smear one side with cream and place it vertically on the plate - the first one may fall but the second will hold it up.

Take the second biscuit, dunk it briefly in the liquid, smear one side with cream and place it up against they first biscuit.

Repeat until all the biscuits are used up and form a straight line.

Take the remaining cream and gently smear all over the top and sides of the log, smoothing as best you can.

Chill the cream covered log for at least 6 hours, preferably overnight, to allow the biscuits to soften before serving.

Serve covered with your choice of fresh berries, chocolate chips, grated chocolate, freeze dried raspberries, berrie coulis etc

Enjoy!


*If you would like to try the vanilla instant pudding simply whip up 250mls of cream gently. While you are doing this add the remaining 50mls of cream to a small bowl. Stir into this the vanilla instant pudding, then the essence and icing sugar, once the cream begins to leave a trail add this instant pudding mixture to it and combine as normal until firm peaks appear.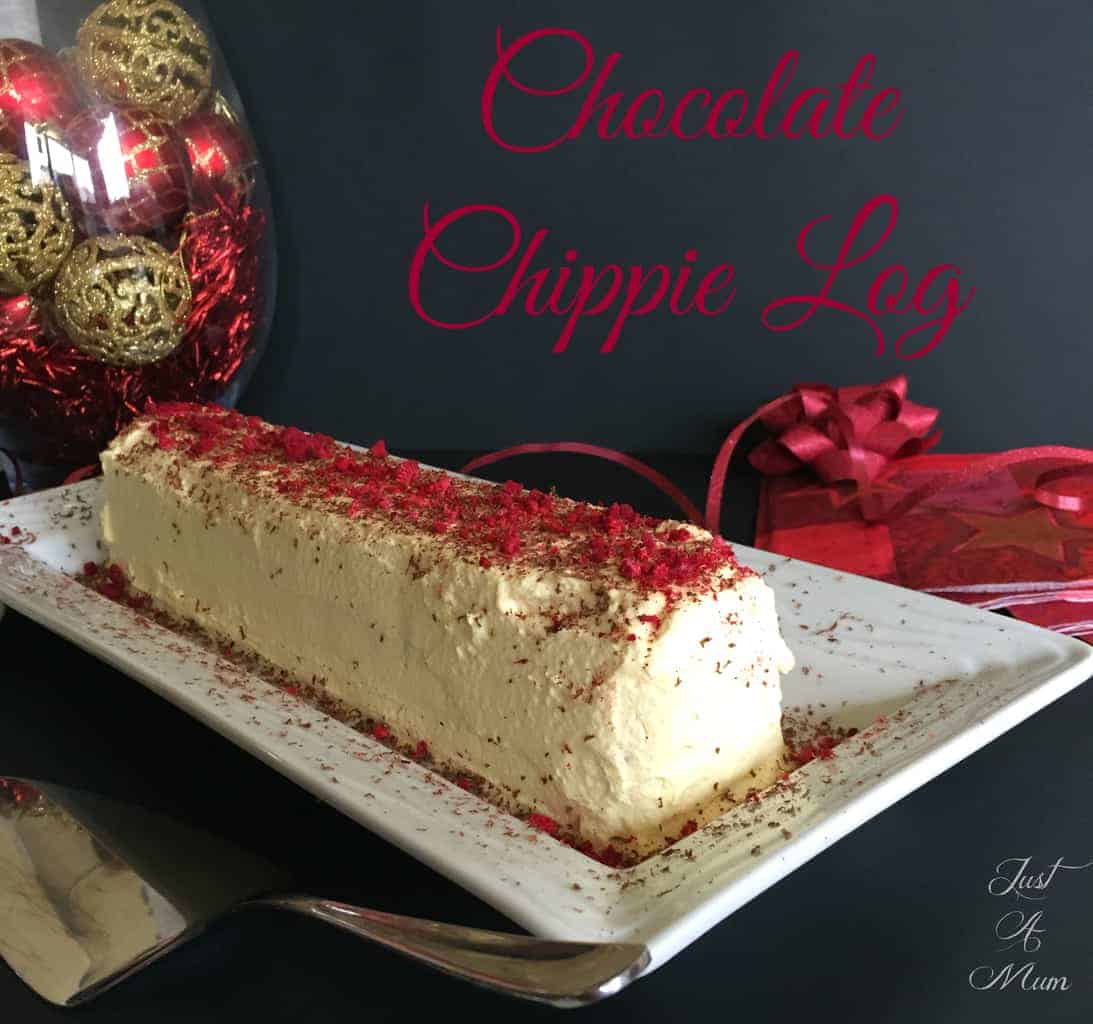 And there you have it! A Kiwi & Australian Classic. I have also uploaded my Gingernut Log version so be sure to try them both out to see which one you prefer more!
Thank you so much for stopping by to check out my latest recipe. I hope that you try this one at your next special occasion and help revive this classic recipe.
Please feel free to follow me on Facebook or Instagram and if you add your email address to the Subscription box below you can sign up to receive my recipes as I post them.
Happy Baking!
Anna 😀