I would like to share something very near and dear to my heart. My all time favourite Pavlova is a very special family recipe that dates back to the 1960's. It's just that this recipe is not MY family recipe, in fact I don't even make it myself……..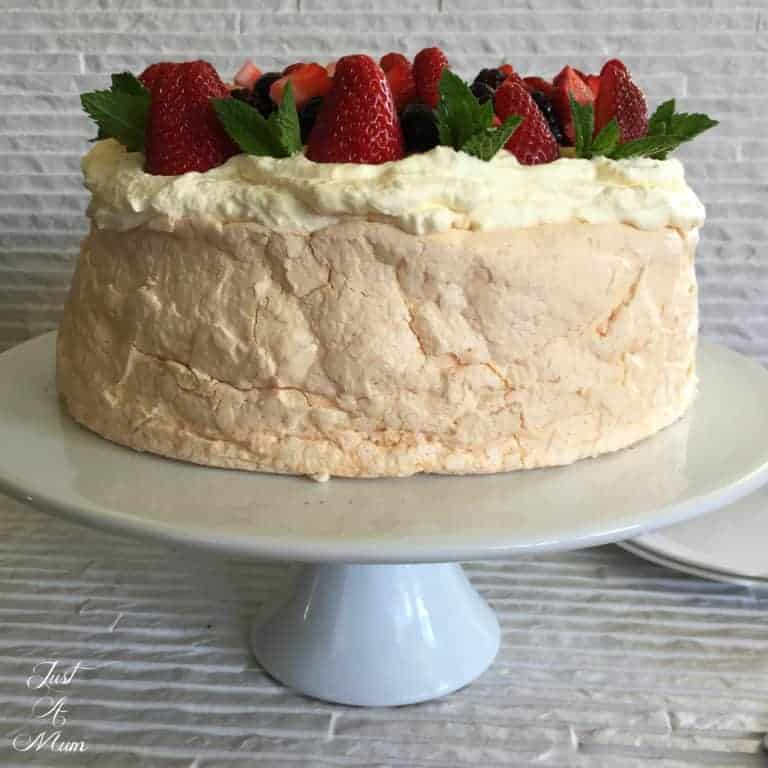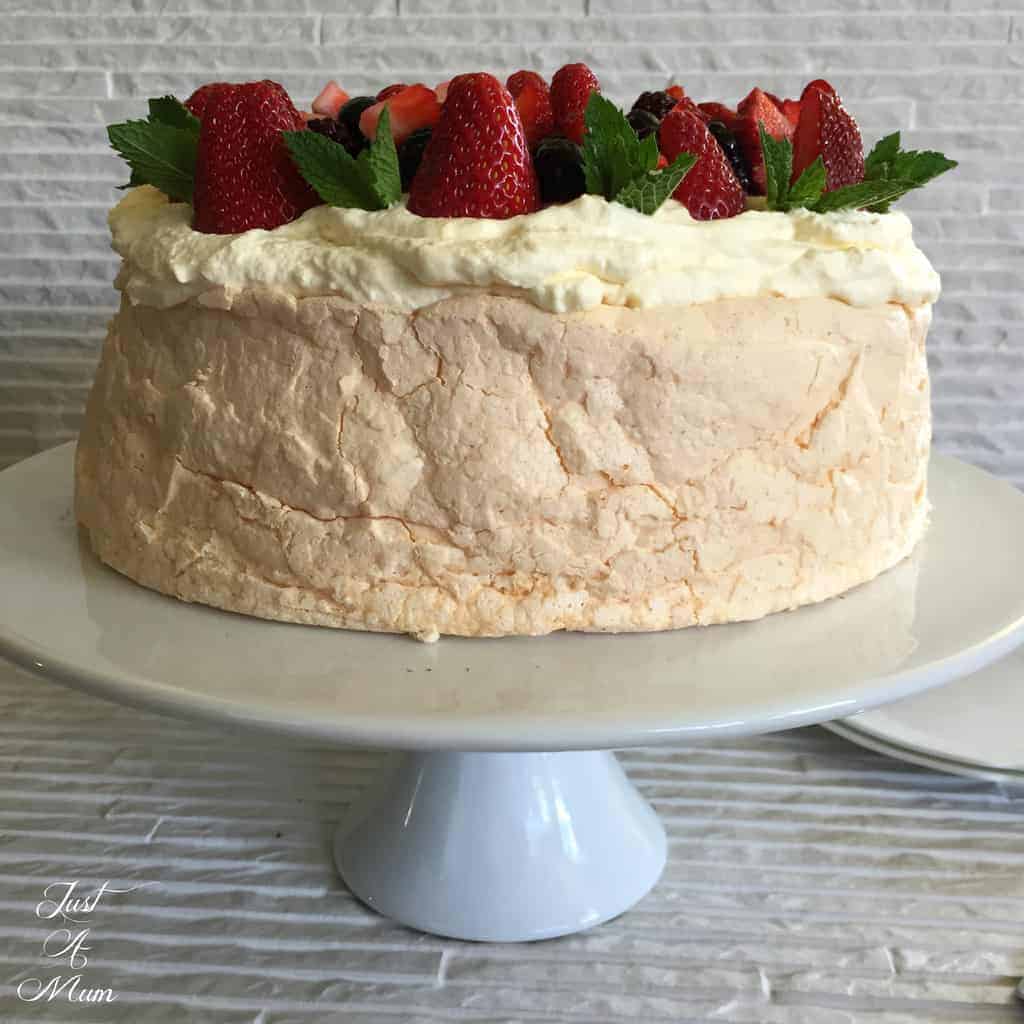 I am absolutely head over heels in love with Cowell's Pavlovas and have been for as long as I can remember and don't mind telling everyone! Not the cream, not the berries just the Pav. Nothing says Christmas is coming like buying one of these and waiting for the big day.
So when I was approached to see if I would tell you that Cowell's Genuine Pavlova was going to be on a Price Lockdown at Countdown New Zealand at $9.99 all year round I had a little giggle to myself. The reason being a few months ago I was lucky enough to go to The Food Show in Auckland, and there, within a few minutes of arriving I met the lovely Kiwi owners of Cowell's Pavlovas. And I had to admit to them that I am so often asked for a Pavlova recipe on this blog but I have never conceded for one reason…..I don't like home made, I am terrible at making Pavlovas and I LOVE Cowell's. So I said I would love, come Christmas time, to tell everyone my little secret!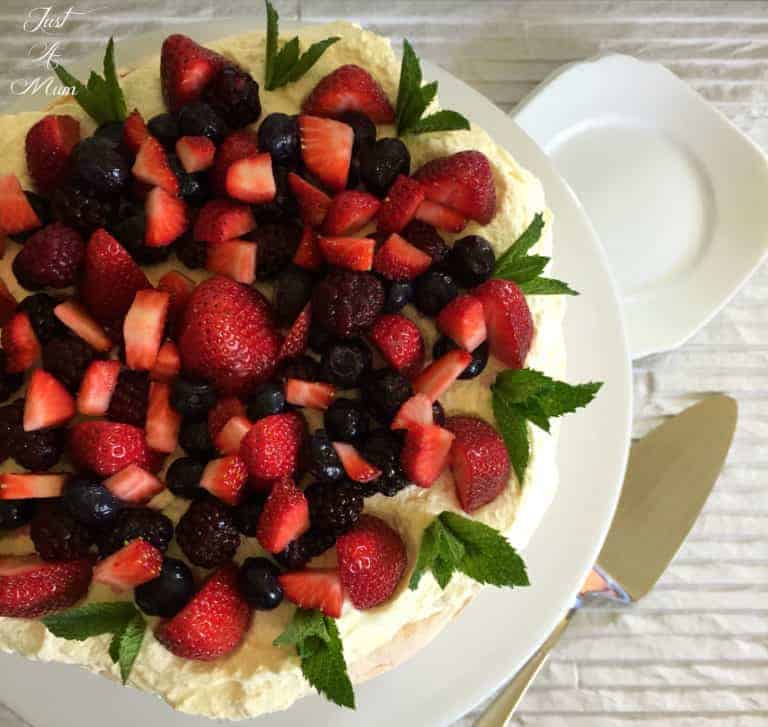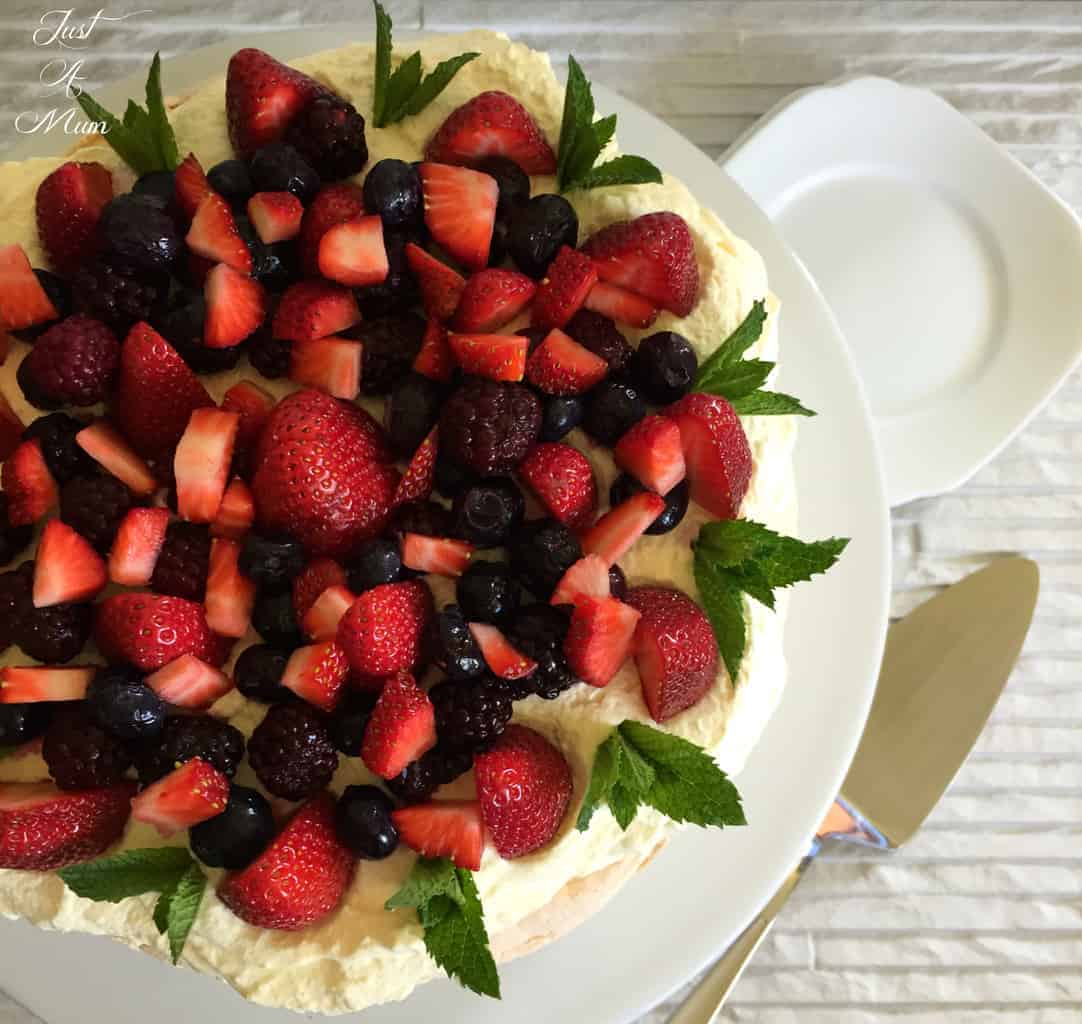 So yes I was a little amused but totally delighted some months later to be approached by the lovely people at Countdown to shout from the roof tops that Countdown has put Cowell's Genuine 300g Pavlova on Price Lockdown, meaning it has dropped from $11.90, to only $9.99 and will remain this low price for the foreseeable future! While some people love the crunch of a home made pav, or the sticky inside bits, I love the Cowell's Pavlova from top to bottom. The insides are so fluffy and delicious that it is little wonder it became such a hit all those years ago.
When I met with the lovely couple at The Food show I learnt a few new tips. I was so delighted to hear that you can freeze these pavs – so you can grab them anywhere up to 3 months before you need them, which is handy when everyone gets worried they will run out before Christmas! So ours is safely tucked in the freezer already.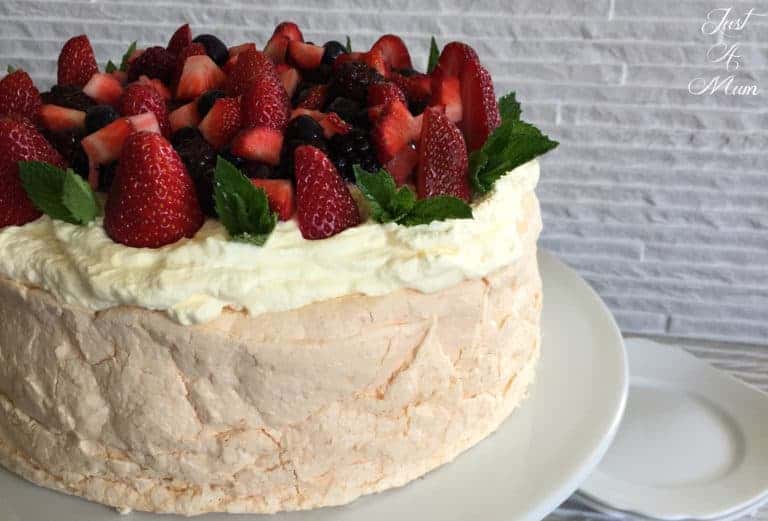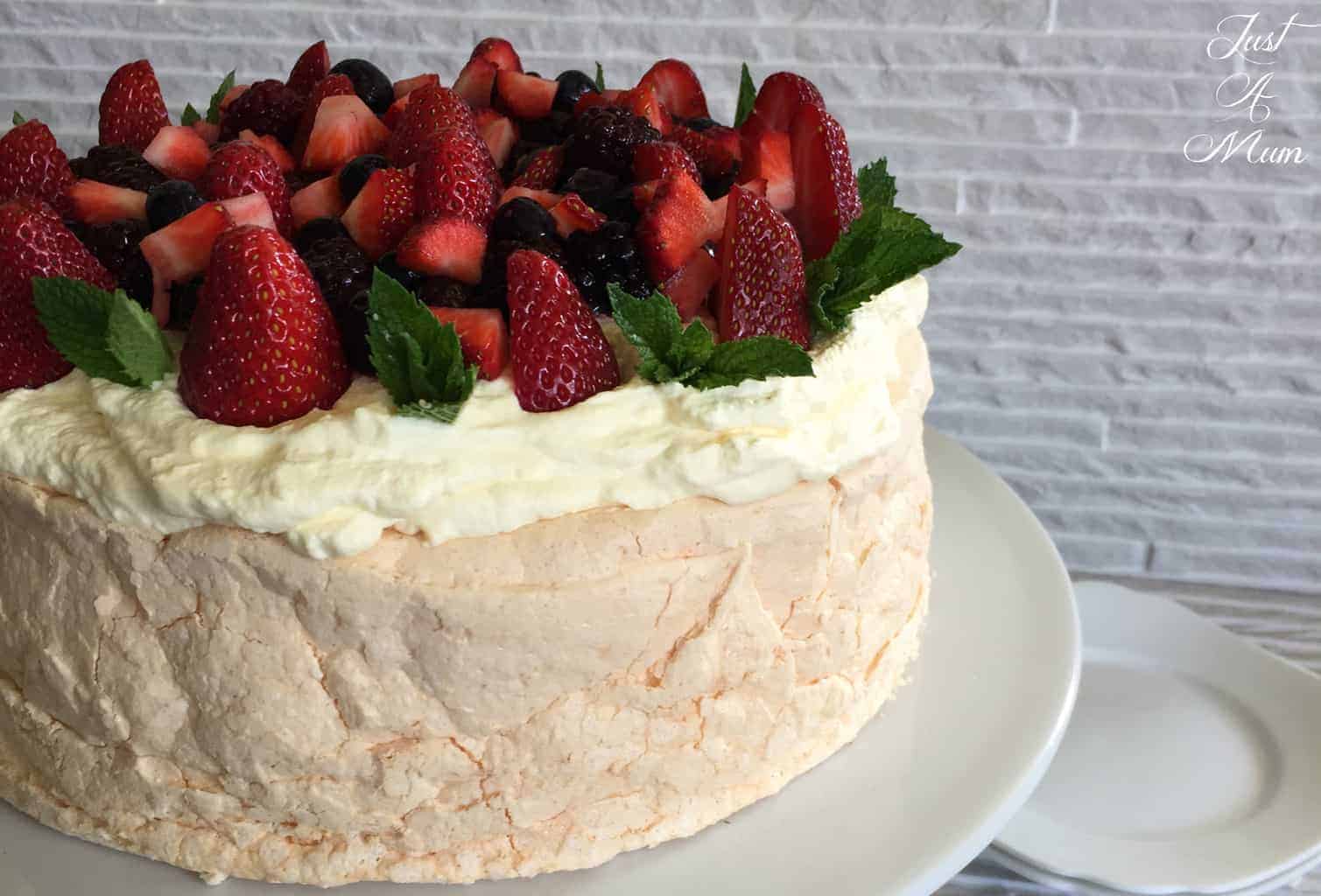 I also have a handy tip of my own, this is all important because having Pavlova for breakfast the day after the party is also part of the tradition around here. Cream has a tendency to not last long, which is why I use this little trick I learnt from my Mum and she learnt from her mother beforehand. That is to use a little Vanilla Instant Pudding in the cream! It helps to stabilise the cream and add some thickness to it as it sets over time, plus a lovely extra sweet flavour. I have included that tip in the recipe below, but is totally optional as normal whipped cream is just perfect.
Berries are such a lovely contrast to the sweetness of the Pavlova, but you could use any combination you like, what is your favourite Pavlova topping?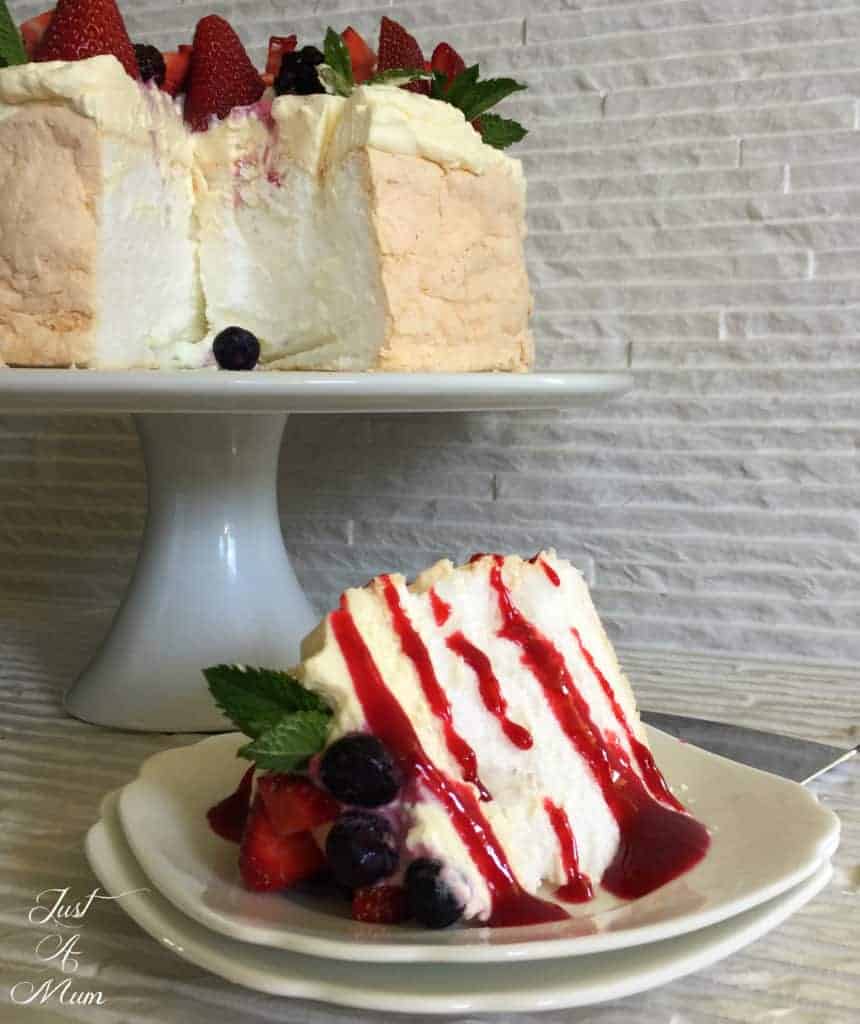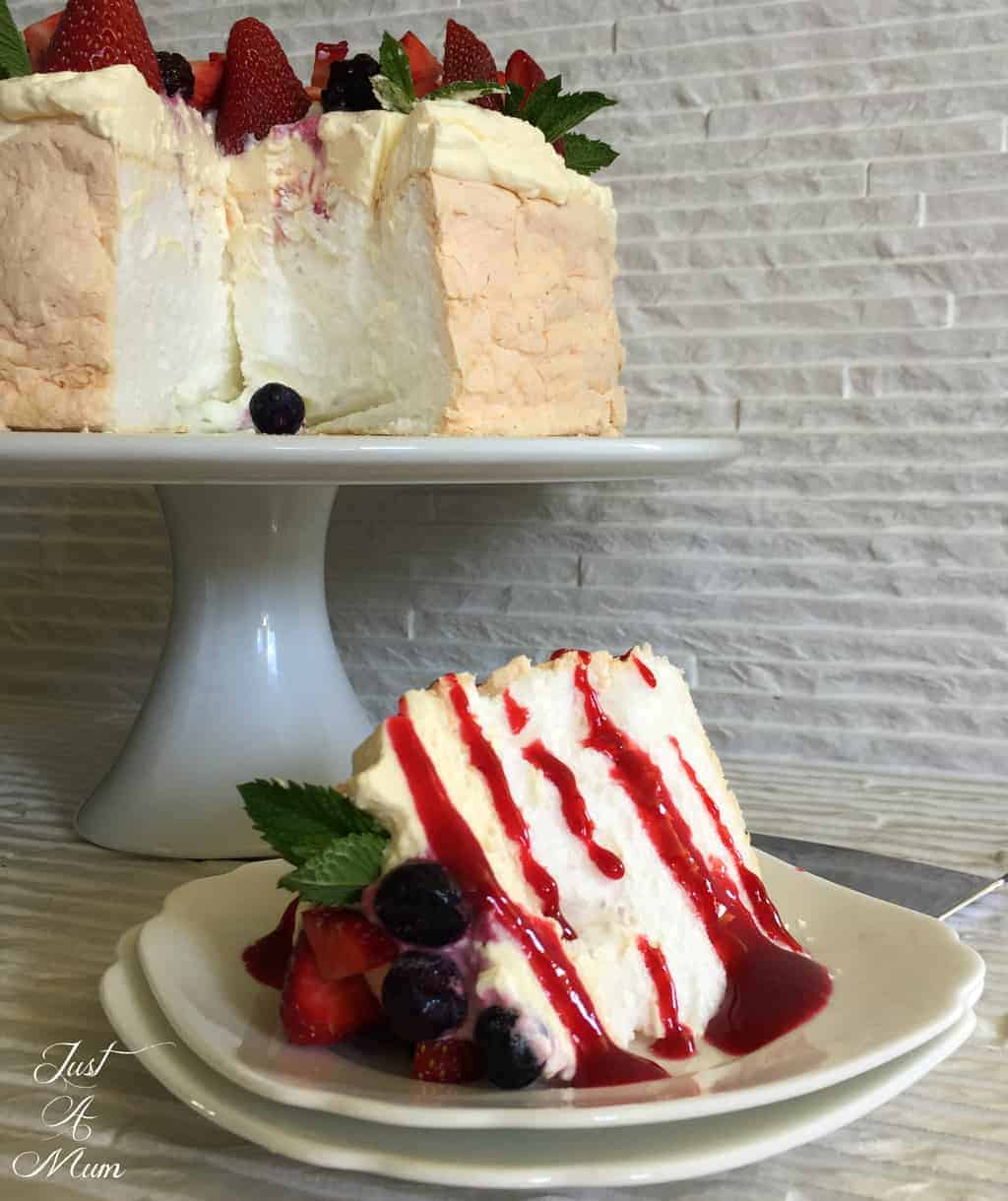 So it really does not get any easier than that! A beautiful delicious centre piece to any party. Your guests will love you forever if you bring one of these along.
So thank you to Countdown for allowing me to finally tell the world what my favourite Pavlova recipe really is.  And of course next time you are in Countdown grab yourself a Cowell's Genuine Pavlova for just $9.99 in their Price Lockdown, pop it in the freezer and have one or two on hand for the next special occasion.
Thank you so much for stopping by to check out this post. Be sure to follow me on Facebook & Instagram for more deliciousness.
Happy Baking!
Anna 😀