There are literally hundreds of possible combinations when it comes to bliss balls, but these have to be among the prettiest I have made! You will love these Raspberry Chocolate Bliss Balls.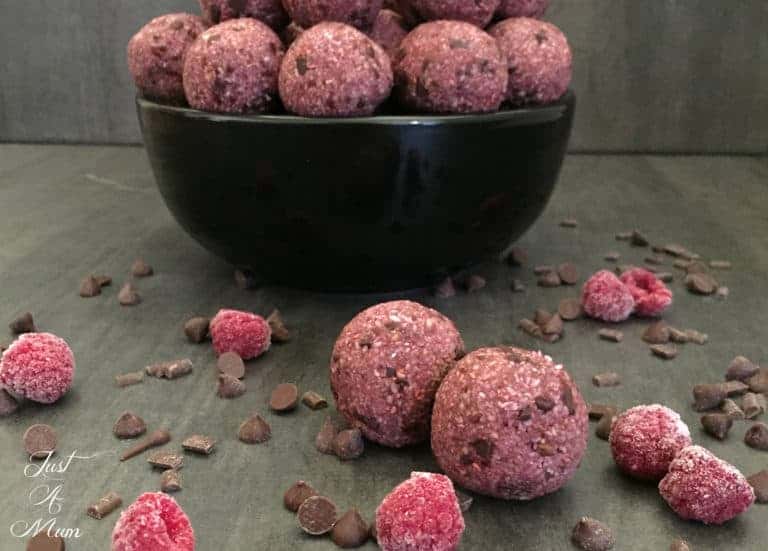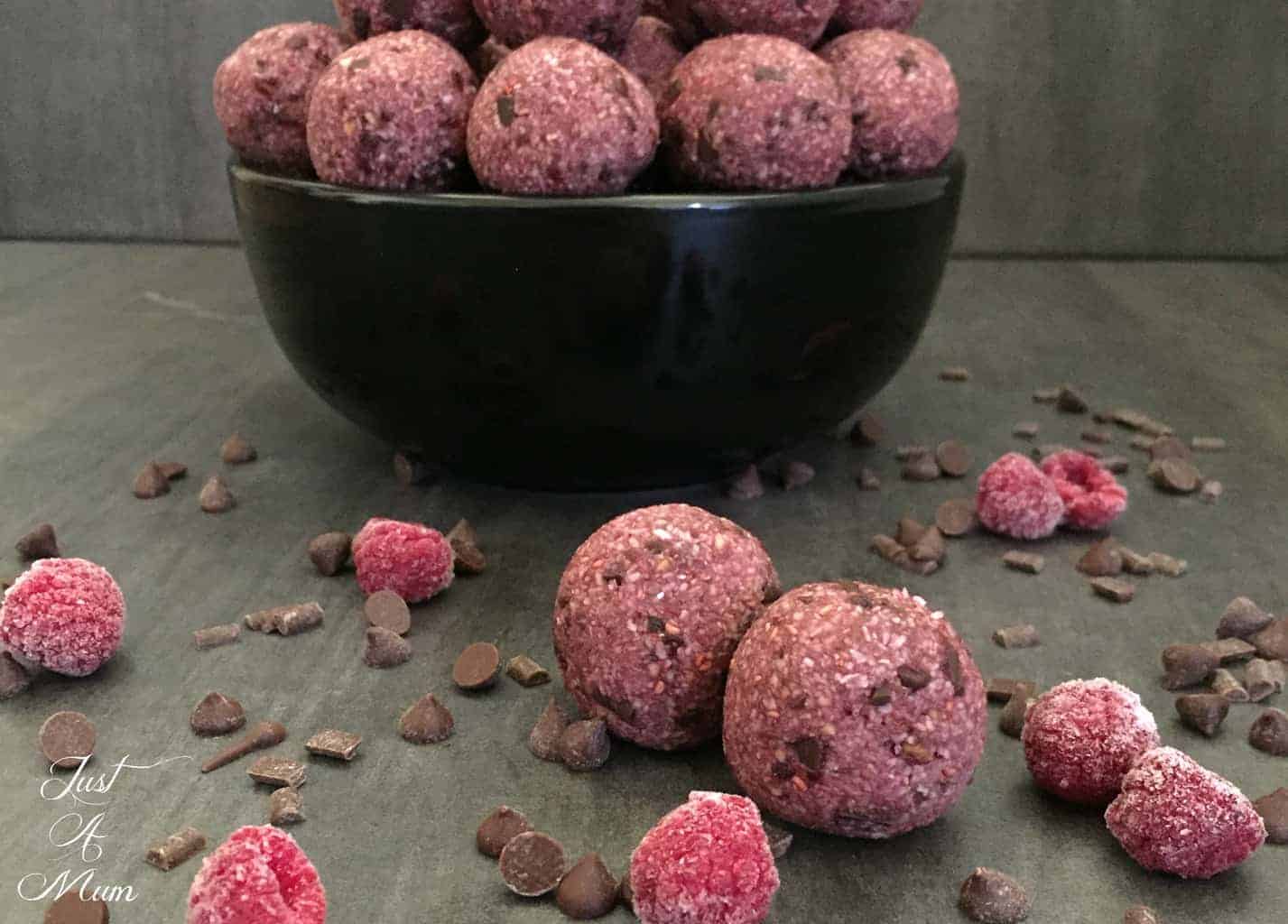 I so often get asked for more Bliss Ball recipes so I am very happy to oblige! They are a brilliant snack to have on hand in the fridge, they keep well in the freezer and since they look this good they are perfect for parties, gifts and special occasions.
So many people are now eliminating various foods from their diet, with Gluten being a big one. My husband wanted me to make some gluten free treats for him to gift to his businesses so I immediately thought of these.
Rich in flavour and so pretty, plus really quick to make which is great when you need a lot. Sure the rolling is a bit of a pain but fortunately you can do that bit in front of Netflix!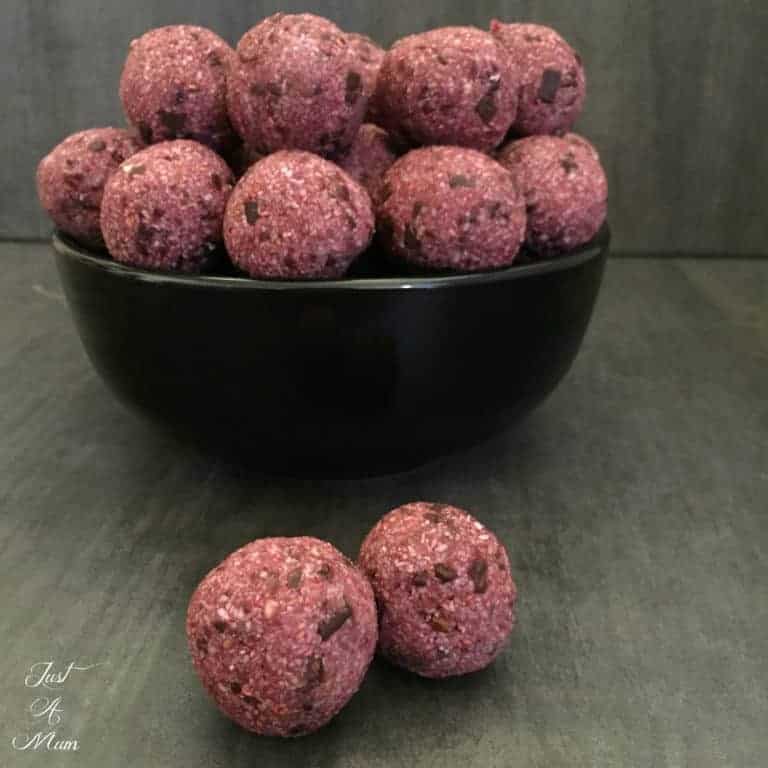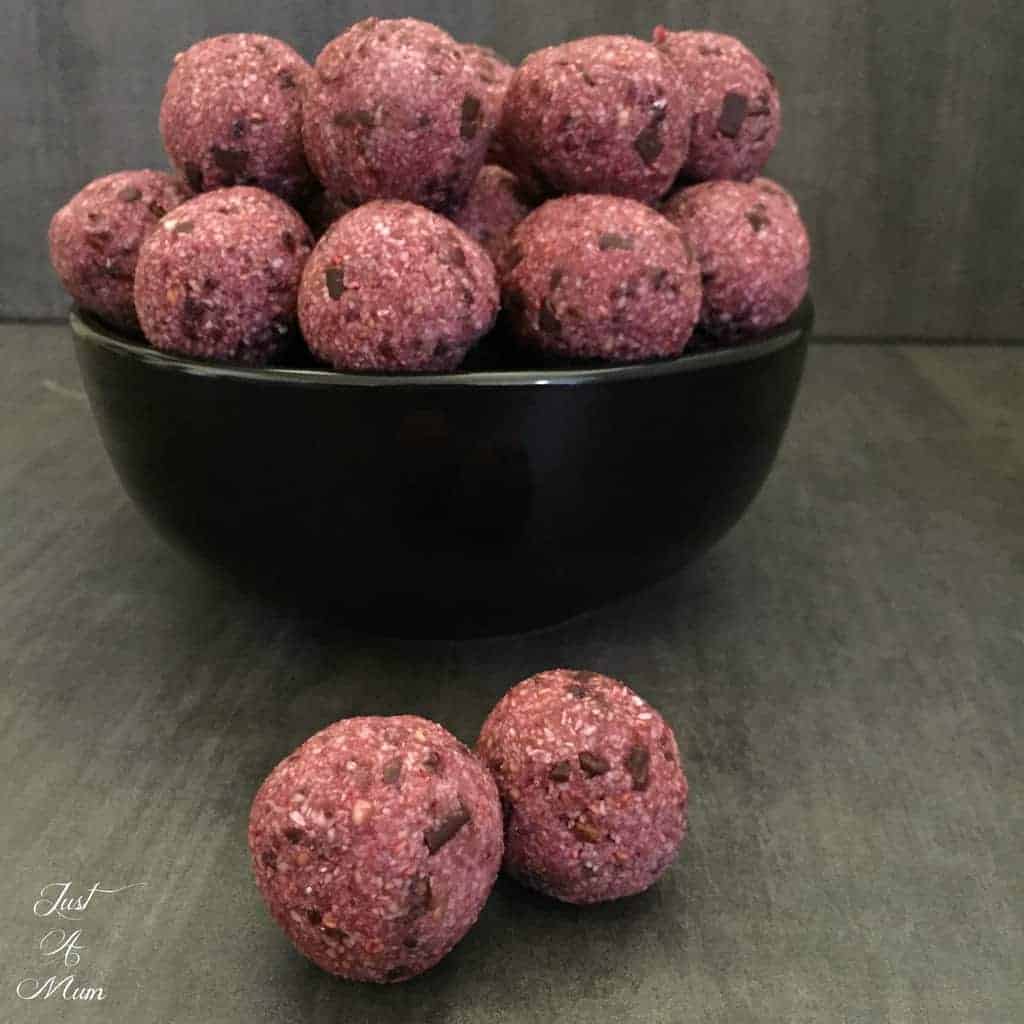 Raspberries worked really well in this recipe. I was a little unsure when I began to experiment as to how they would affect the mixture in terms of their moisture content, but the absolute best bit about Bliss Balls is just how versatile they are! You can really feel like a chef in your kitchen as you simply add a bit more of this and that until you are happy with the taste and texture.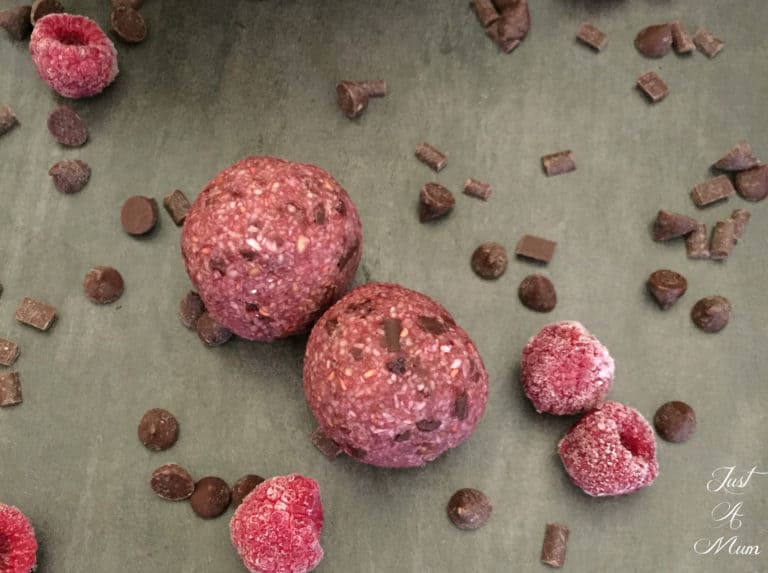 I used frozen raspberries in my Raspberry Chocolate Bliss Balls as that is all that we have available right now, they are much less 'wet' than fresh too, so if you are using fresh you may wish to add additional nuts or coconut to the mixture.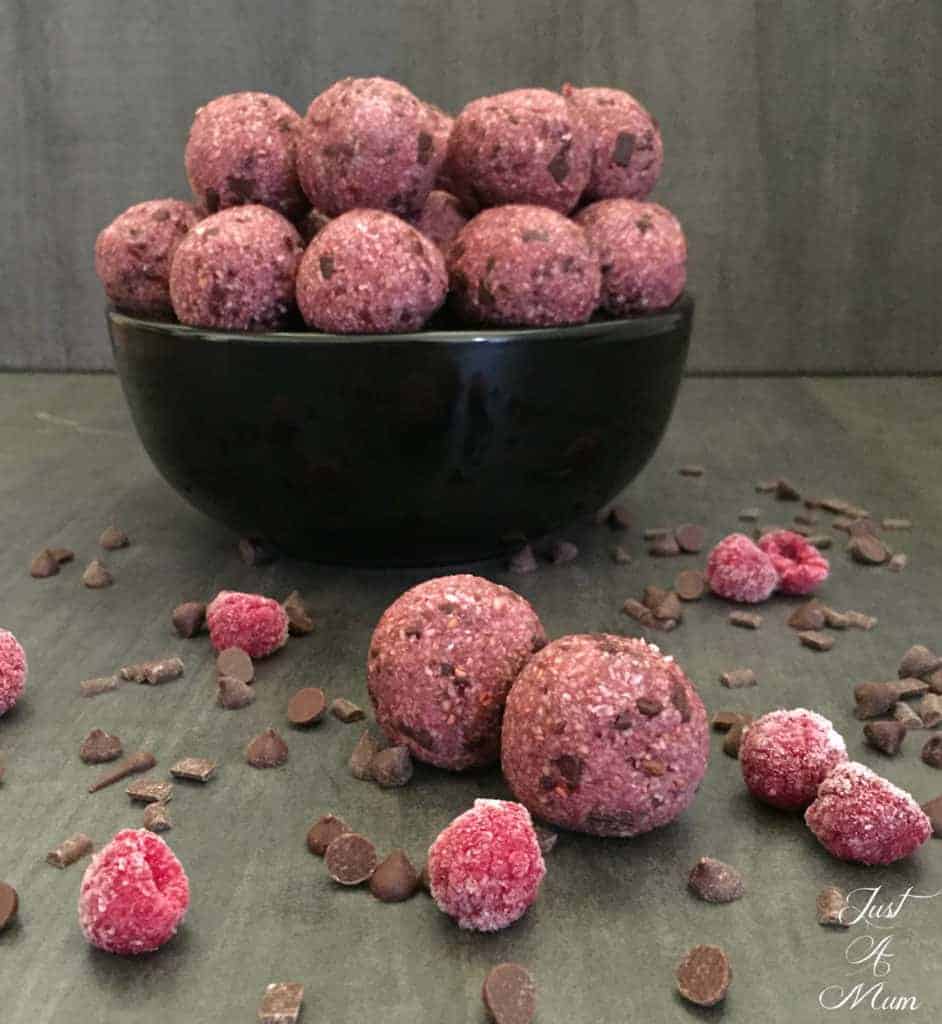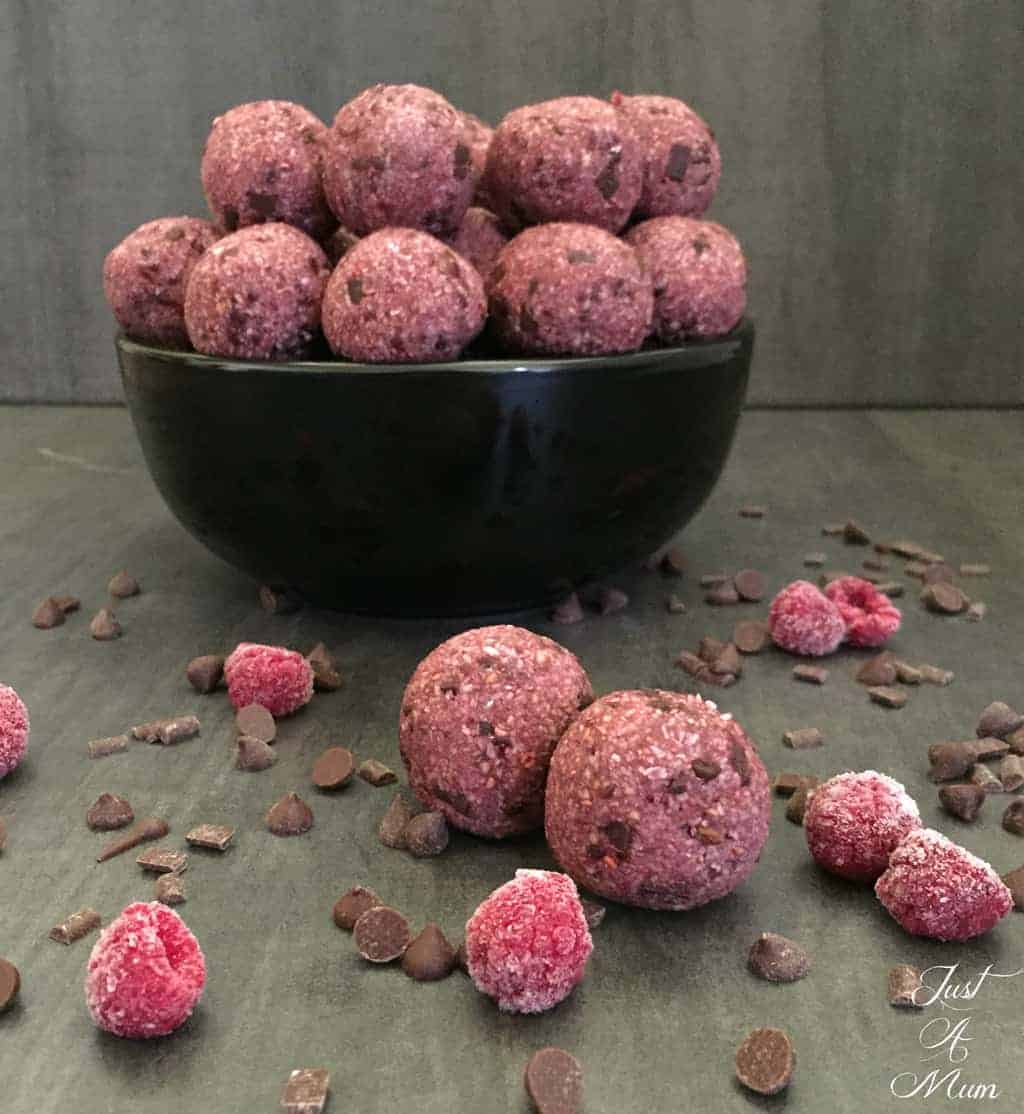 So lets talk about Nuts……..there are people who are deeply allergic or even just slightly allergic and for those people I apologise! These are definitely not the balls for them as they do contain nuts. You can get raw or roasted cashews, now I know some people will prefer one over the other, in this instance I used roasted and they gave it a lovely depth of flavour, but I have also used raw in the past and that is lovely too.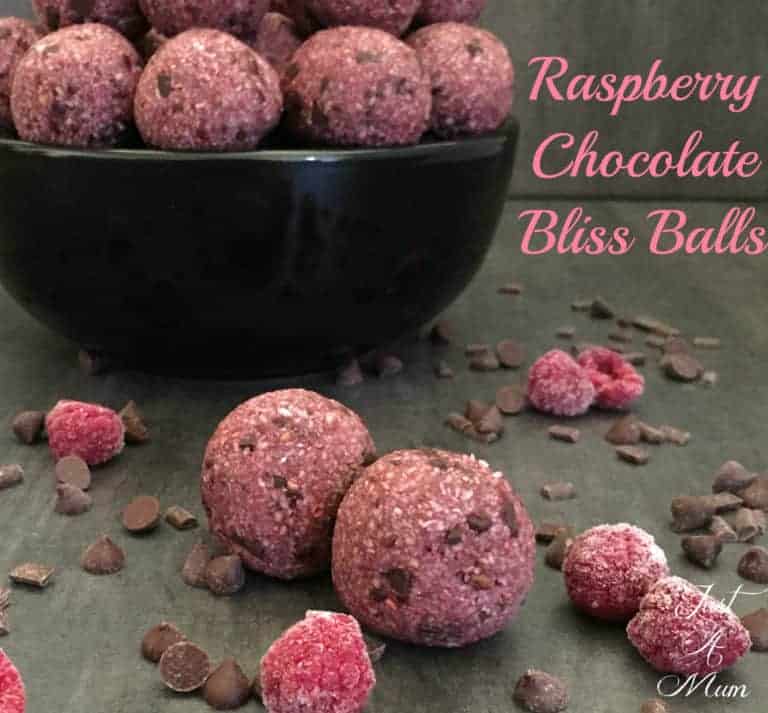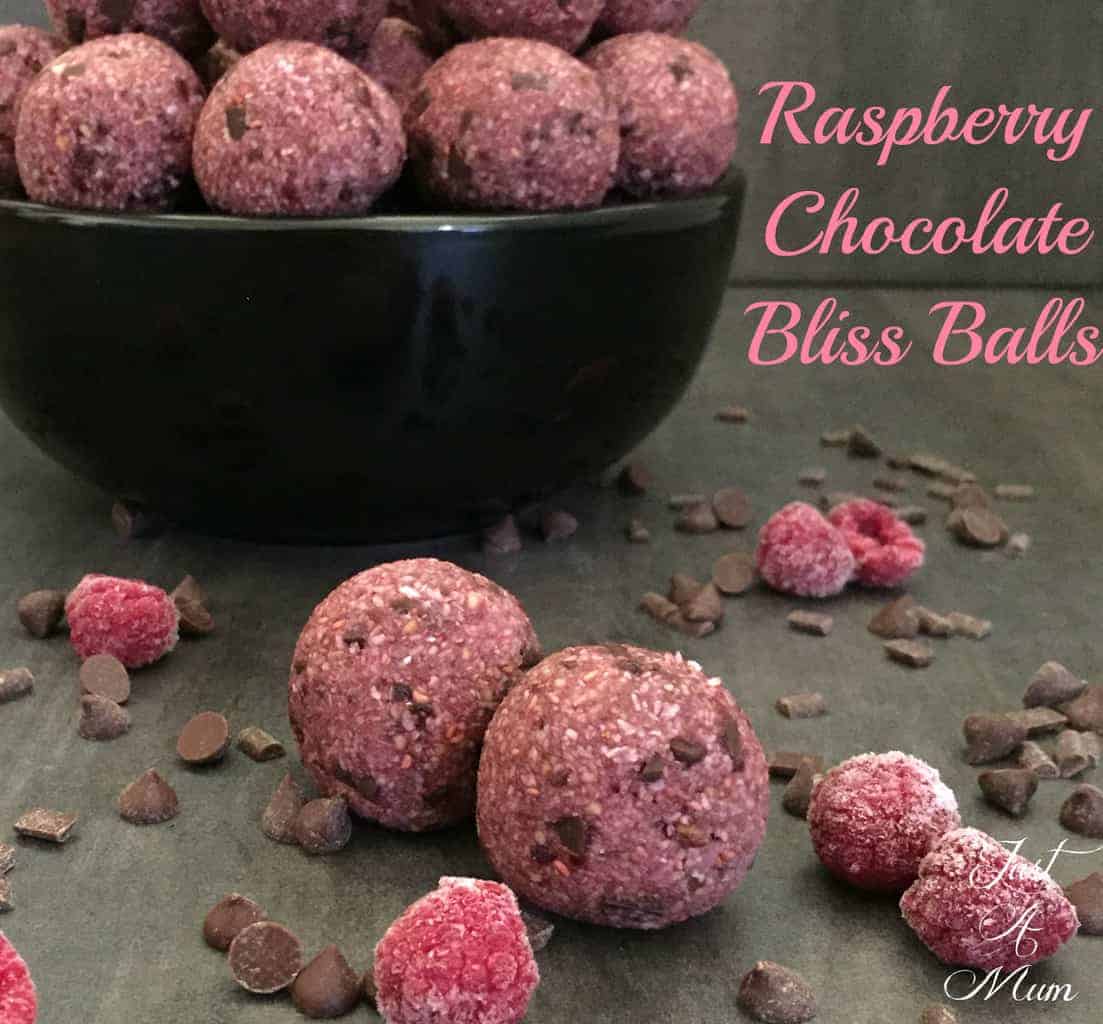 Adding chocolate chips is of course totally optional, but it does give them another lift in flavour and well who doesn't love chocolate! Use dark chocolate if you are avoiding dairy. I hope you enjoy these totally pretty delicious bliss balls, more recipes to come so keep an eye out for those, now onto the recipe.
If you love Bliss Balls you will really want to check out these recipes too – so delicious and easy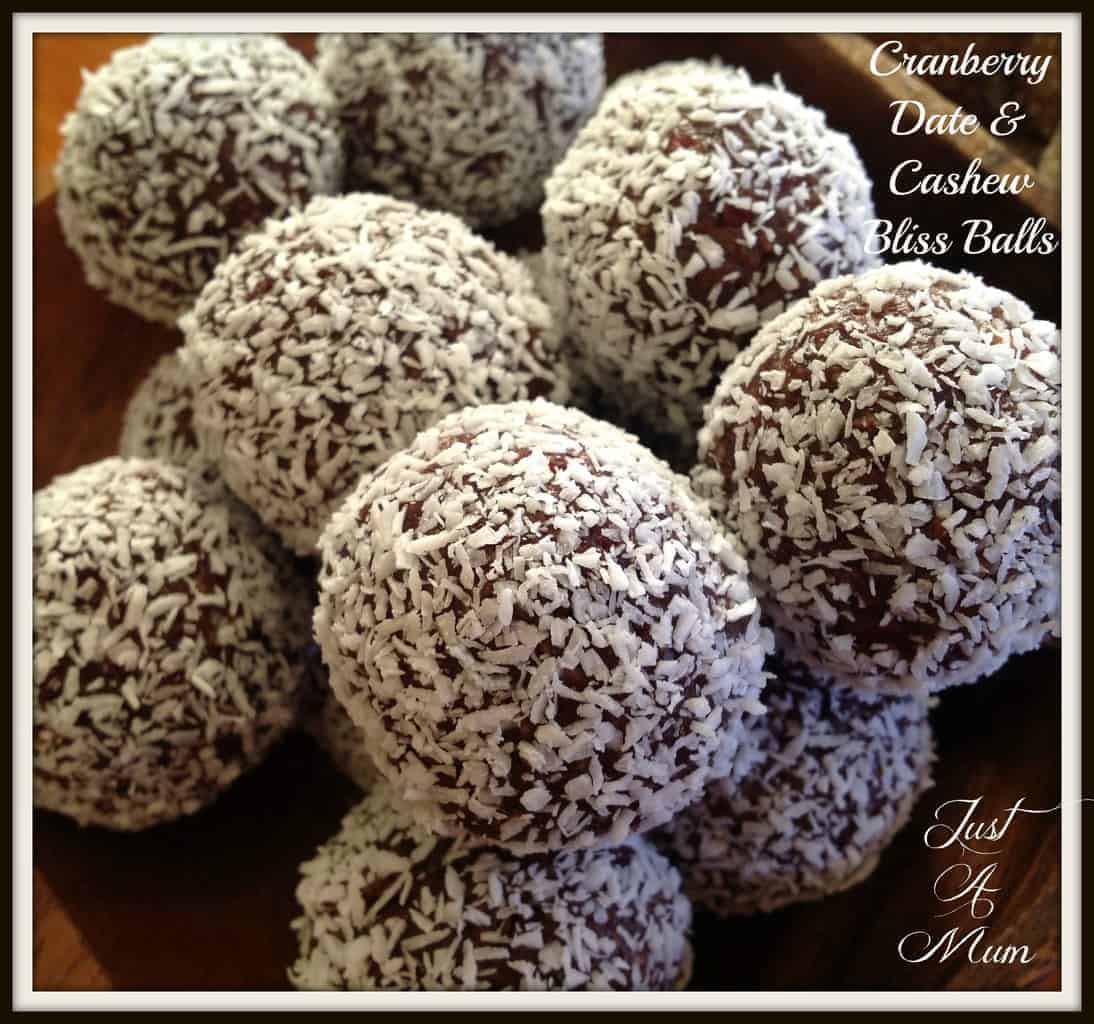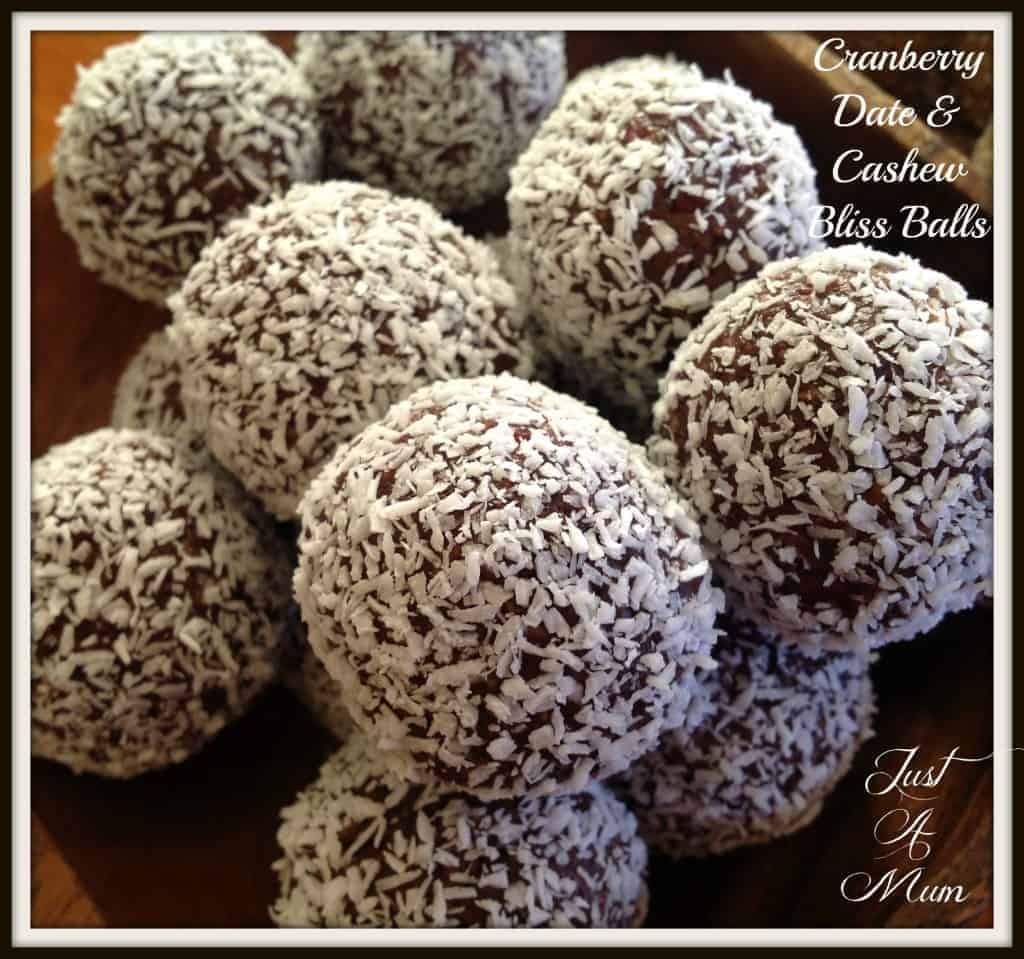 So as you can see it is a pretty quick and simple recipe to make up. The longest part is rolling them but really that is quite therapeutic. You may wish to double or even triple this mixture but to keep your food processor in the best of health just make one batch at a time. Blitzing all these nuts and fruits can be hard on these machines so take care.
As I have said above these are really forgiving recipes. Add a little of that and a bit of this and you will just love creating your own versions of bliss balls that the whole family will love.
And now onto the recipe, so easy to make, I hope you enjoy this version of Raspberry Chocolate Bliss Balls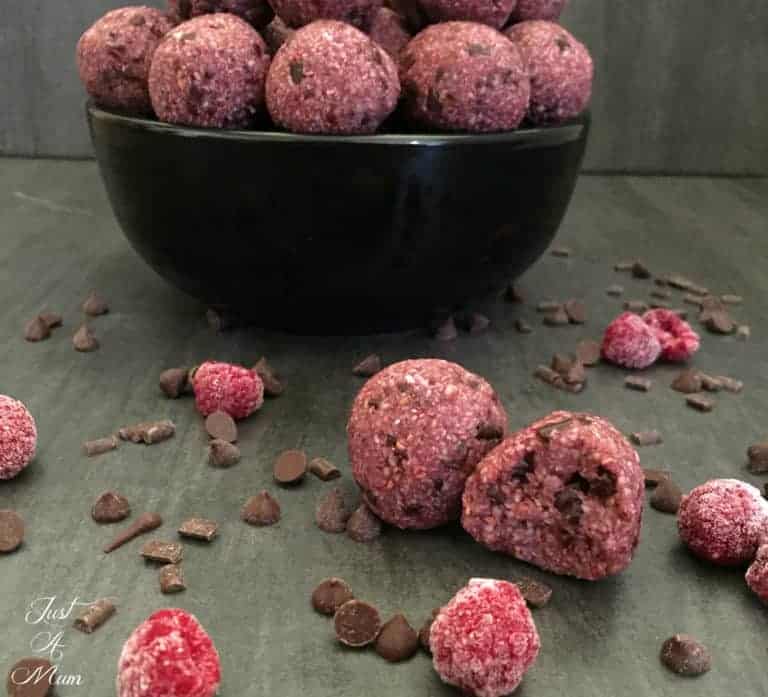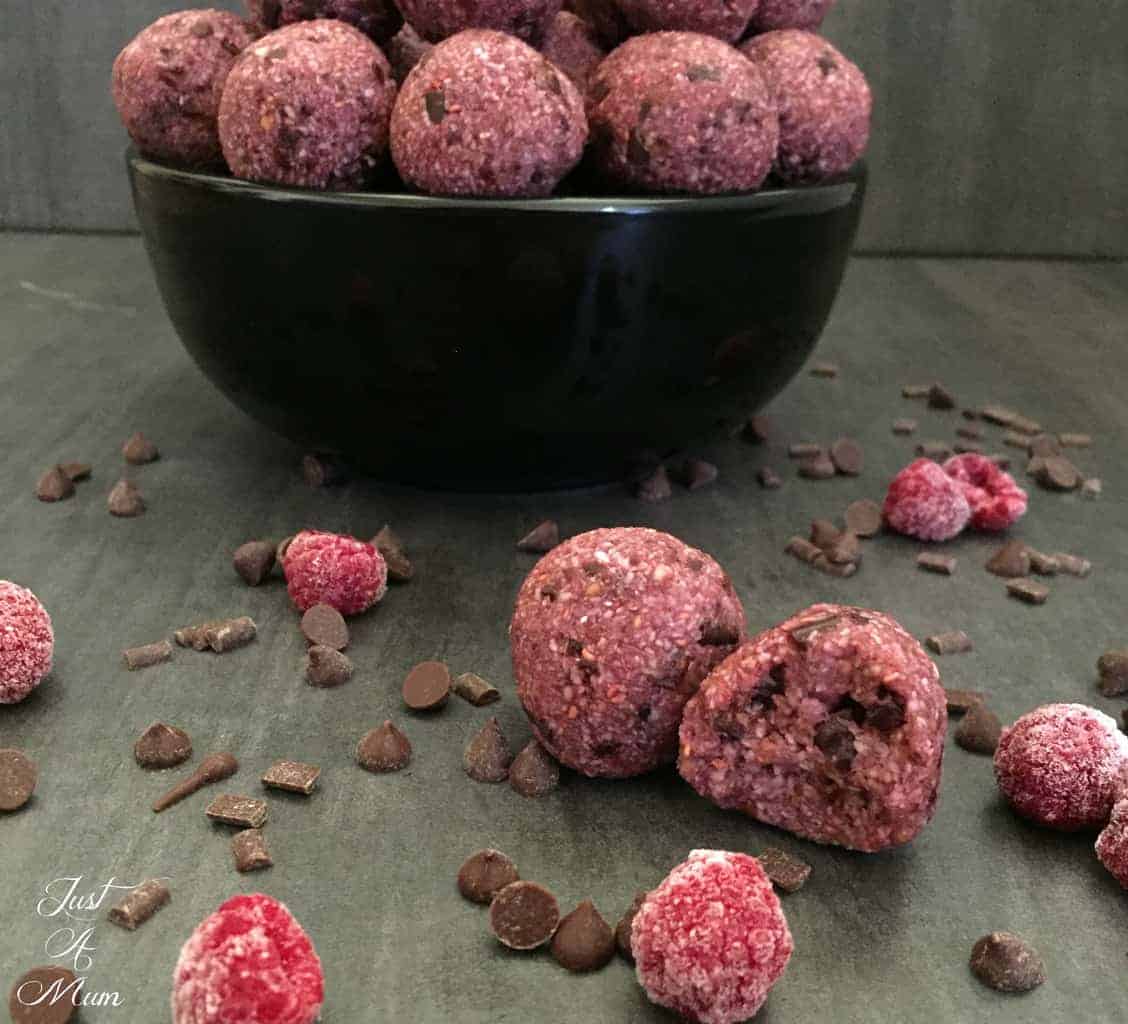 Thank you so much for stopping by to check out this recipe, you can follow me on Facebook & Instagram and also follow this blog via email to receive all my recipes as I publish them so check out the subscription box below. Comments, likes and photos make my heart sing so keep 'em coming!
Happy Rolling!
Anna 😀