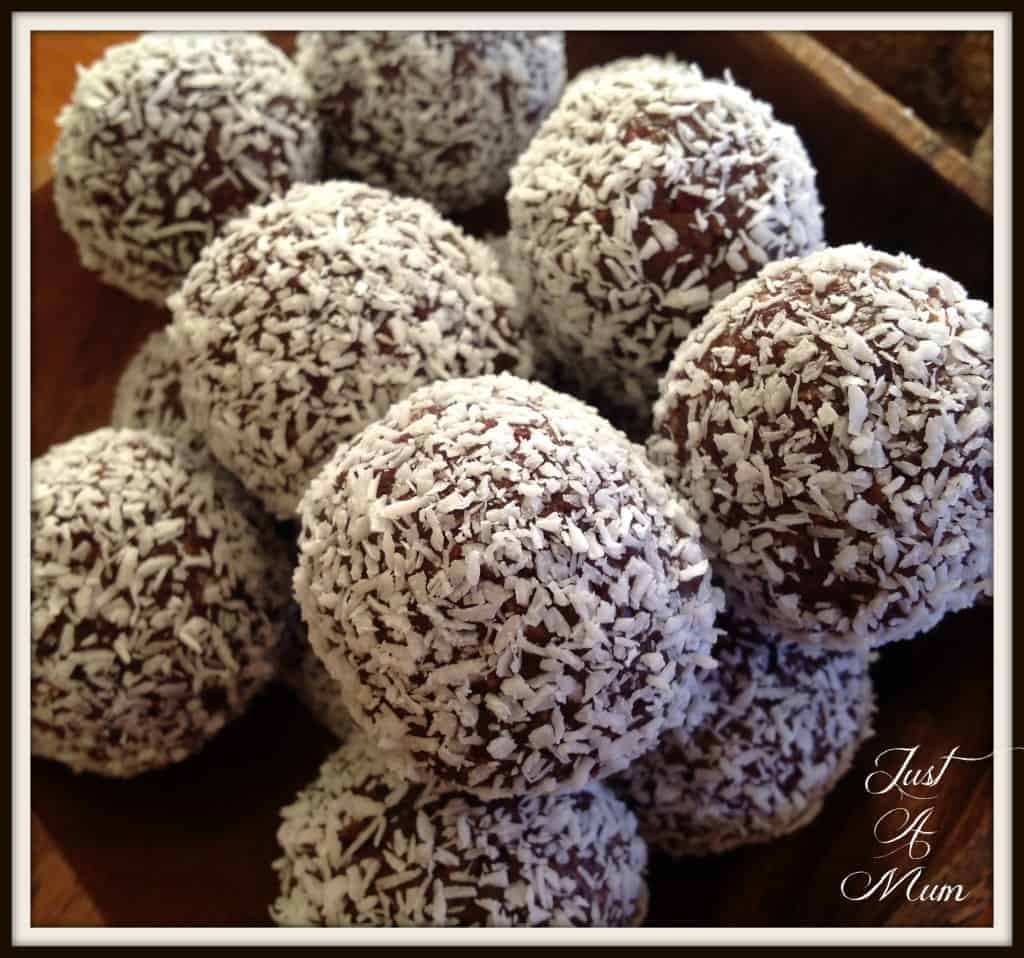 Even the title sounds delicious! I am in love with Bliss Balls, how I got to my ancient 35 years old without discovering these I have no idea. Chances are high that it's because I'm not in the healthy department of any café or recipe book! Well with the discovery of these and using the gorgeous dried fruit from Sunreal this is all about to change!
Bliss Balls are little balls chock full of goodness, usually made with dried fruit, nuts or seeds, coconut and bound with coconut oil, rice syrup or honey. They are healthy and a wonderful tasty alternative to a biscuit at afternoon tea time!
There are so many possible combinations you can absolutely experiment with your favourite dried fruits, seeds and nuts flavours. I am a huge fan of using cranberries in both savoury and sweet dishes and these cranberries are really plump and flavoursome unlike some I have used which seem quite shrivelled and past their best! Using the dates and cocoa gives this a lovely richness that meant my kids were instantly fans of the "Chocolate Bliss Balls", they are dense and sticky and would make a perfect "take-a-plate" dish to any gathering. You can use raw cacao in place of cocoa but it is not something I have in my cupboards.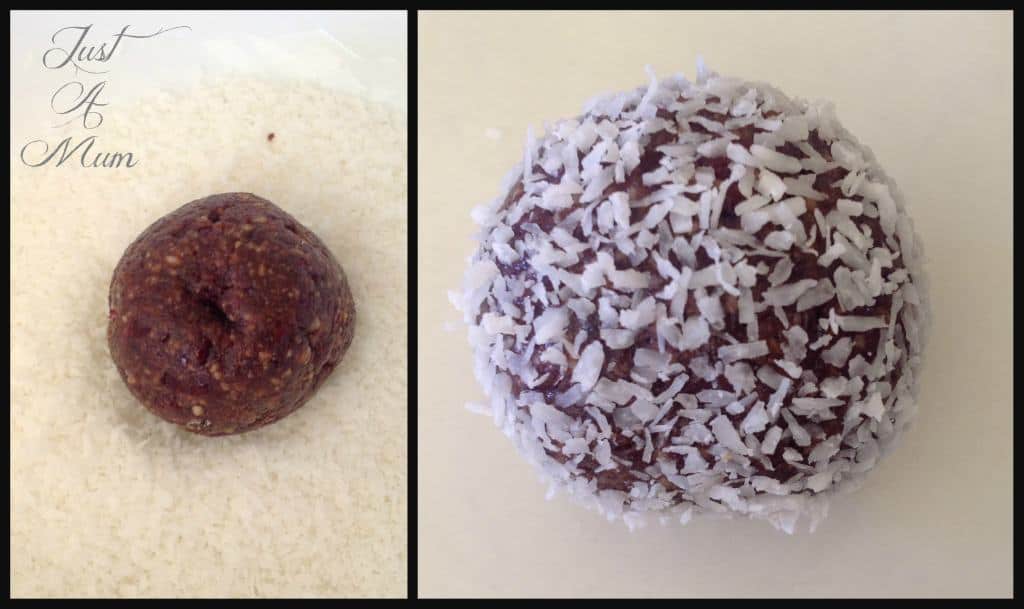 One of the great things about Bliss Balls is they can be stored in the freezer, so you can make lots of batches ahead of time, store them and bring them out when you need them. You serve them cold from the fridge so they last really well.
I will be sharing lots more Bliss Ball recipes over the coming weeks so you are sure to find a combination you love! They would be perfect for the ladies after golf, on the Christmas table or in kids lunch boxes, they are perfect!
Here is my latest recipe – you will love it!
Cranberry, Date & Cashew Bliss Balls
Ingredients
1 Cup Dried Sunreal Cranberries
½ Cup Dried Sunreal Dates
1 Cup Cashews
2 Tablespoons cocoa (or use raw cacao powder if you prefer )
1 Tablespoon desiccated coconut (plus more for rolling)
1-2 Tablespoons Coconut Oil (I found 1 was plenty) - If you do not wish to use coconut oil, leave this out completely as it is quite a sticky mixture - or use a TBSP of honey or Rice Syrup if you prefer.
Method
Place the cranberries and dates in a small bowl and cover in boiling water for a 2-3 minutes to soften then drain off water
Put the cashews in a food processor and pulse until they are blitzed into tiny bits
Add the cranberries, dates, cocoa powder and coconut and blitz to form a paste
Add the melted coconut oil slowly while pulsing the mixture until it comes together to form a sticky dough - I found 1 Tablespoon was plenty sticky enough!
Roll the dough into small balls and roll them in coconut to coat the outside then place on a tray
Freeze for 30 minutes then enjoy!
Store in an airtight container in the fridge until you are ready to eat them
 This recipe has been adapted from one I have found from the very clever Liz at I Spy Plum Pie – but there are so many varieties out there you can never have too many!
I am looking forward to sharing more lovely recipes with you using Sunreal dried fruits over the coming weeks, such a great way to sweeten your food without using a lot of extra sugar and packed full of flavour!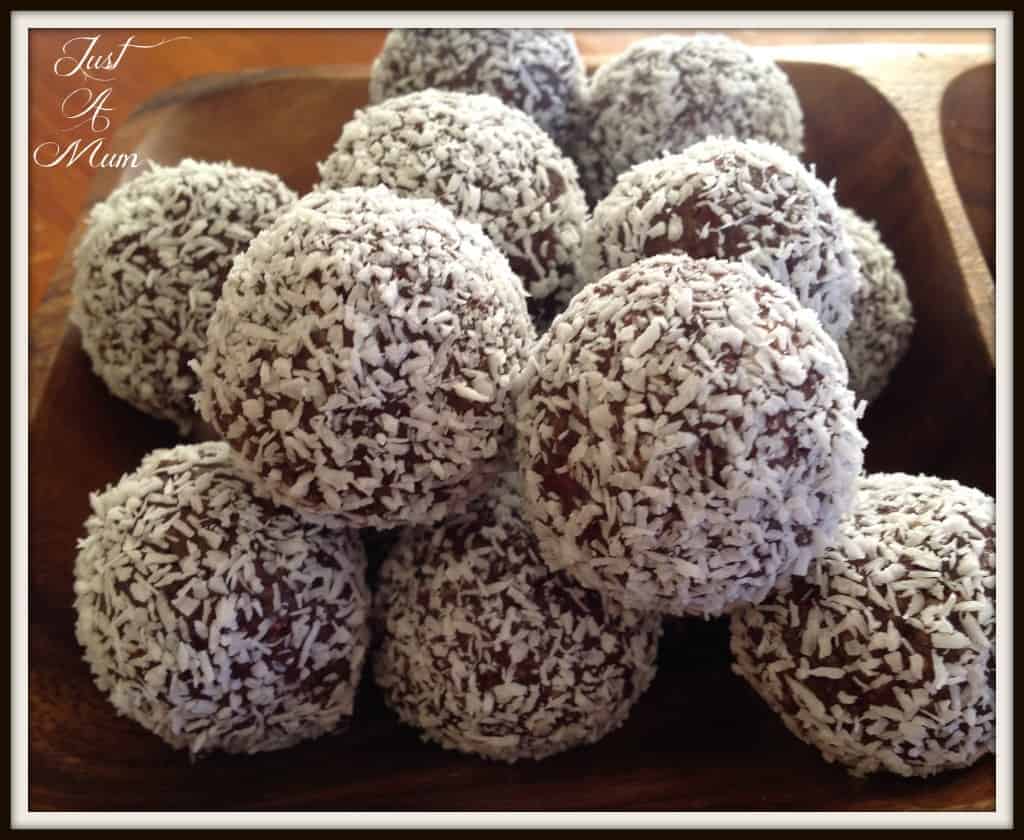 Thank you so much for stopping by, you can register your email on the right hand side to subscribe to my recipes and Like me on Facebook Here to see my recipes as I post them.
Happy Baking!
Anna 🙂