I call these an activity for the kids but adults will love these just as much if not more! These Marshmallow Christmas Trees are a delicious edible decoration.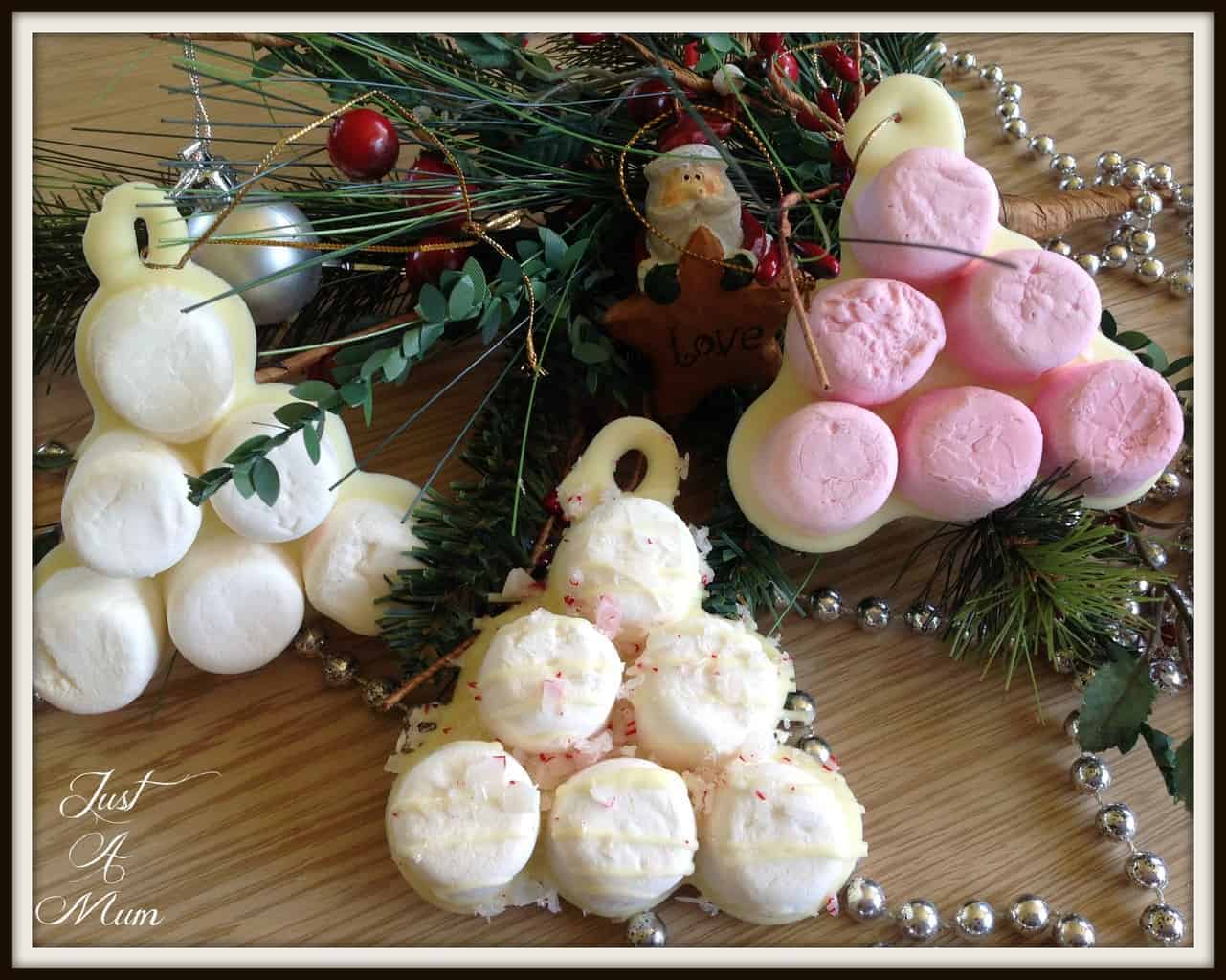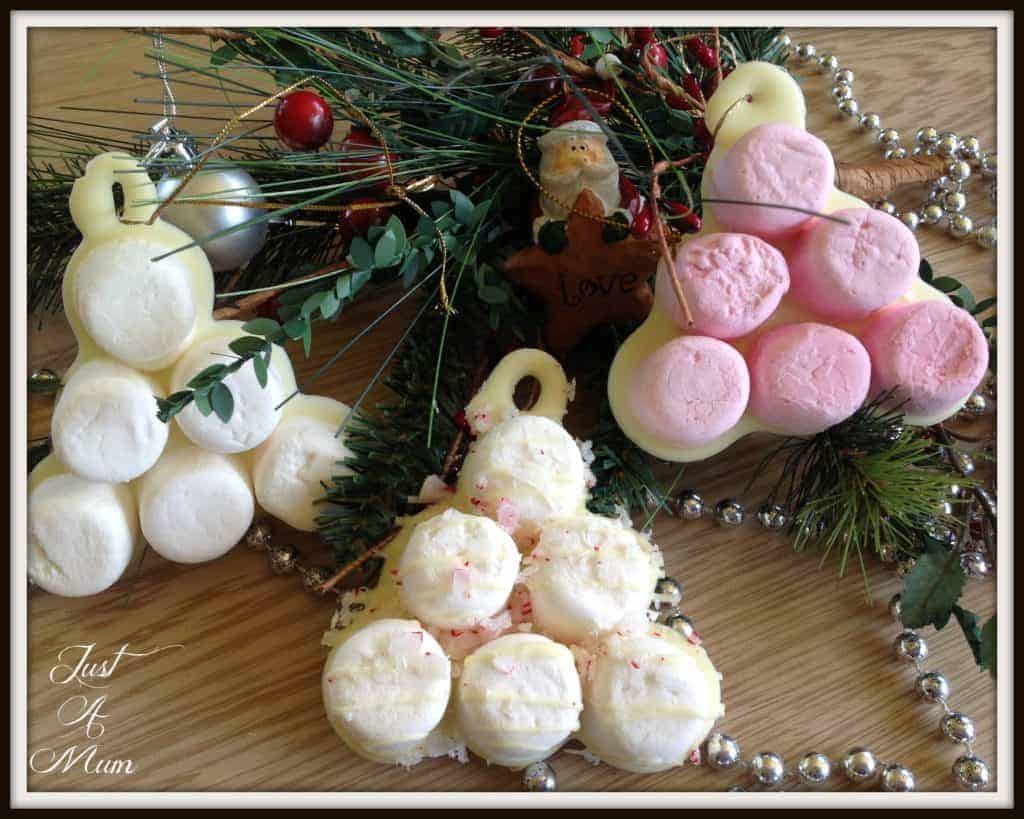 I love making these little Christmas trees, almost as much as people love eating them! I have been making these for the past few Christmases and they are really popular. And did I mention easy?? Doesn't get much easier than this!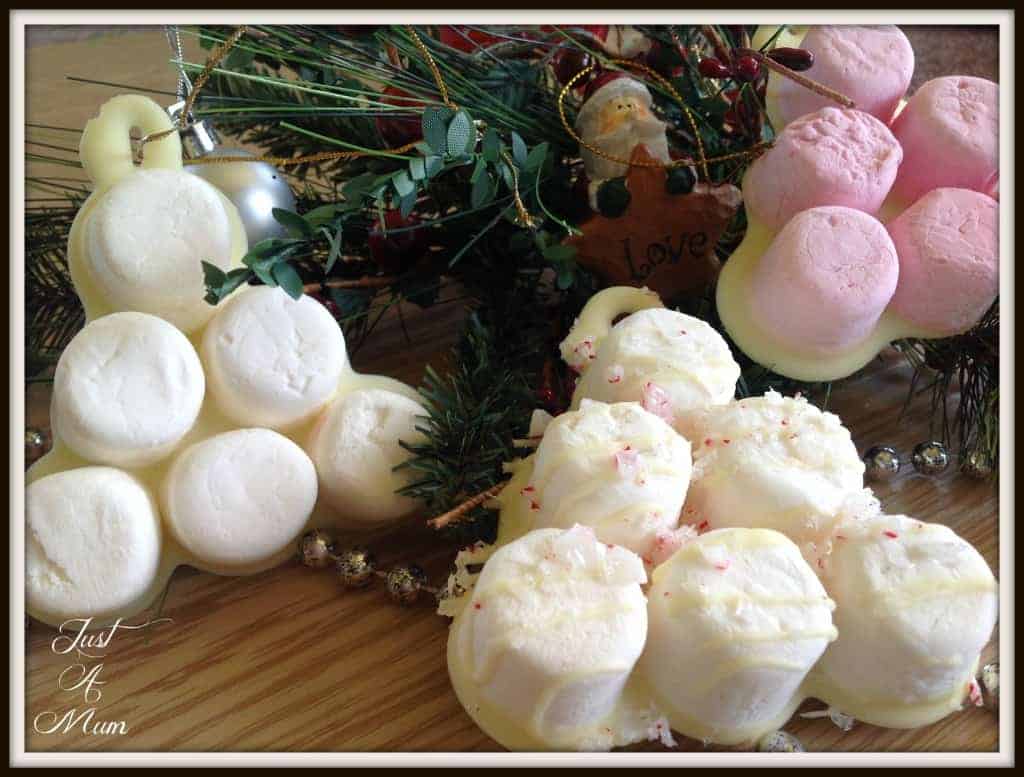 They are so simple and you can play around with them heaps. These are little ones, but you could make the bottom layer 5 across if you prefer and have a larger tree. You can colour the white chocolate with chocolate colouring (powder so the chocolate does not split) and have red or green 'trees'.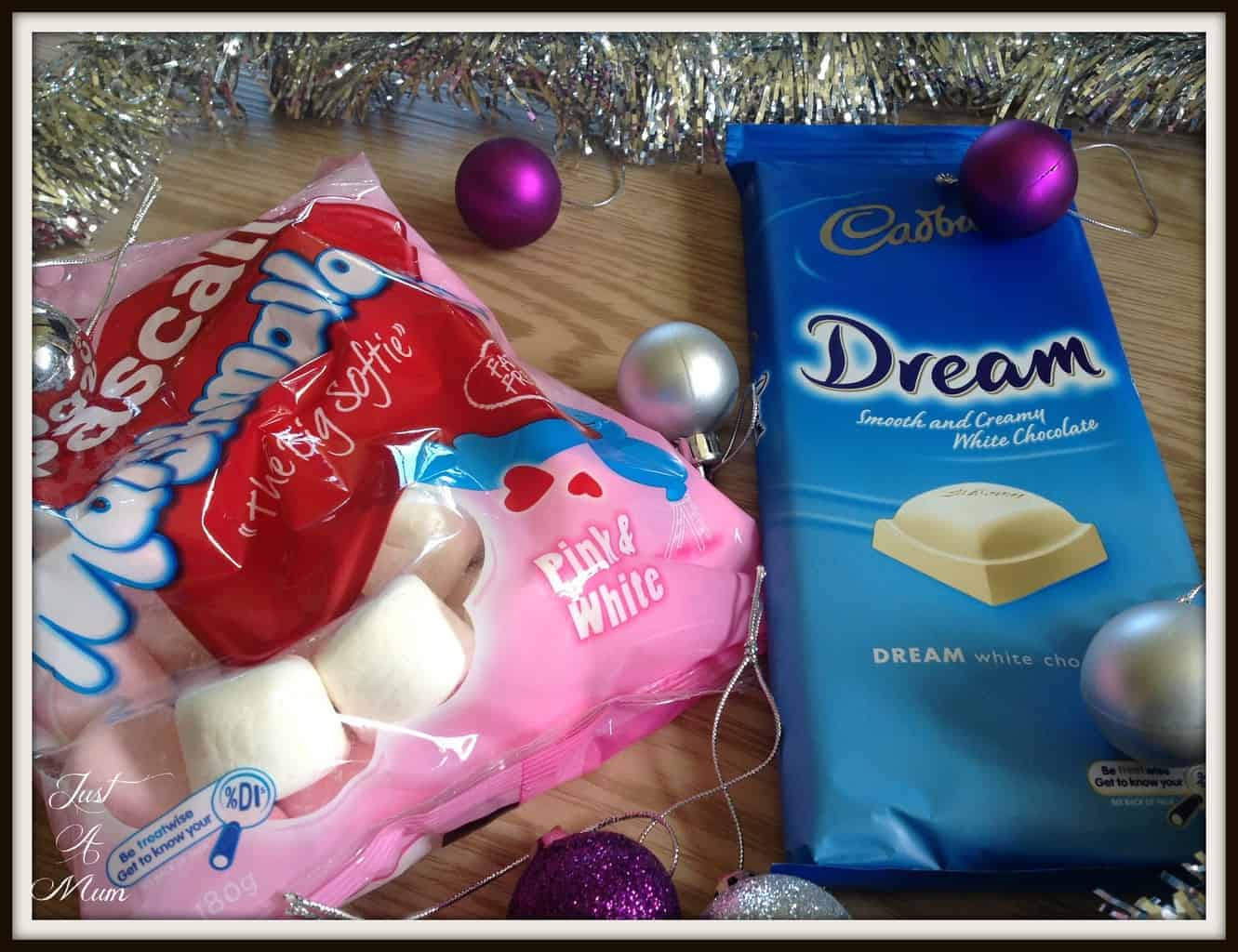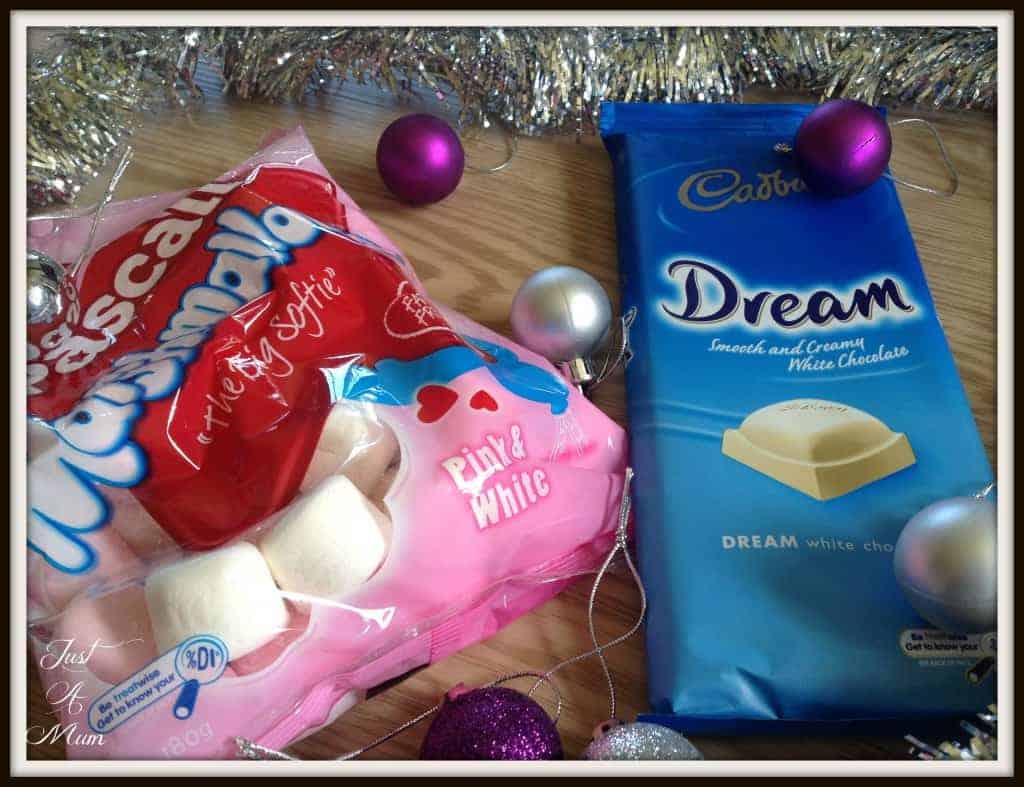 You can pop them in individual cellophane bags and give them away as little gifts, or serve them as part of a Christmas Platter. My kids like that they can separate out the marshmallows to "share" with their siblings or friends. You can jazz them up as I did here with some drizzled on white chocolate and crushed candy canes or leave them plain.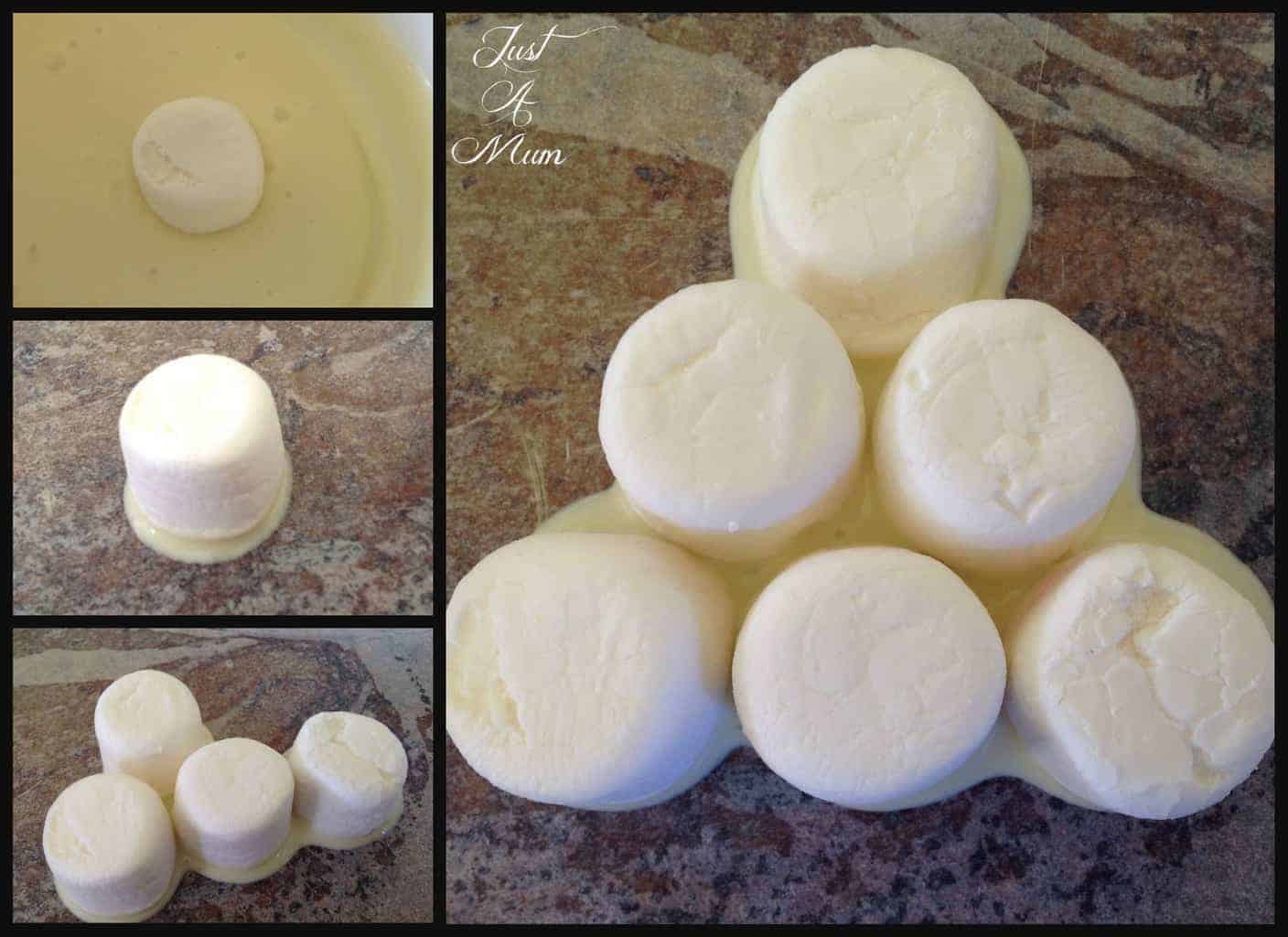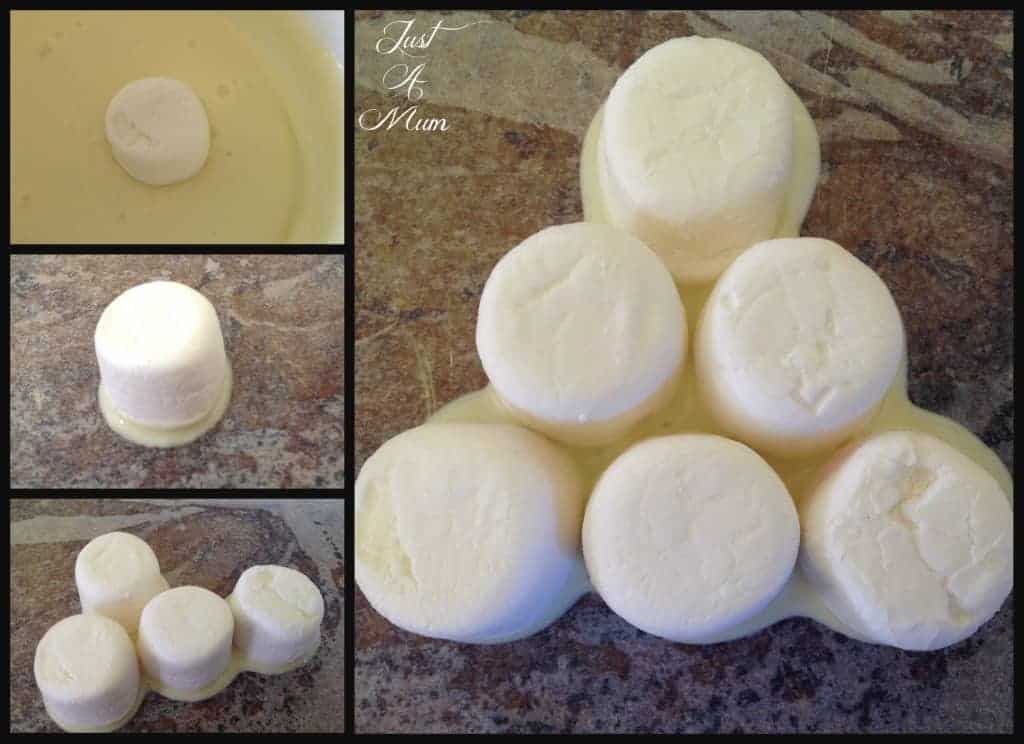 If you would like to add a ribbon to make it look more like a decoration, that is easy too. I added a little drizzle of white chocolate to create a loop but you can easily just add a drop of melted white chocolate to the back of the tree once cooled and pop the ribbon straight onto that and allow to set!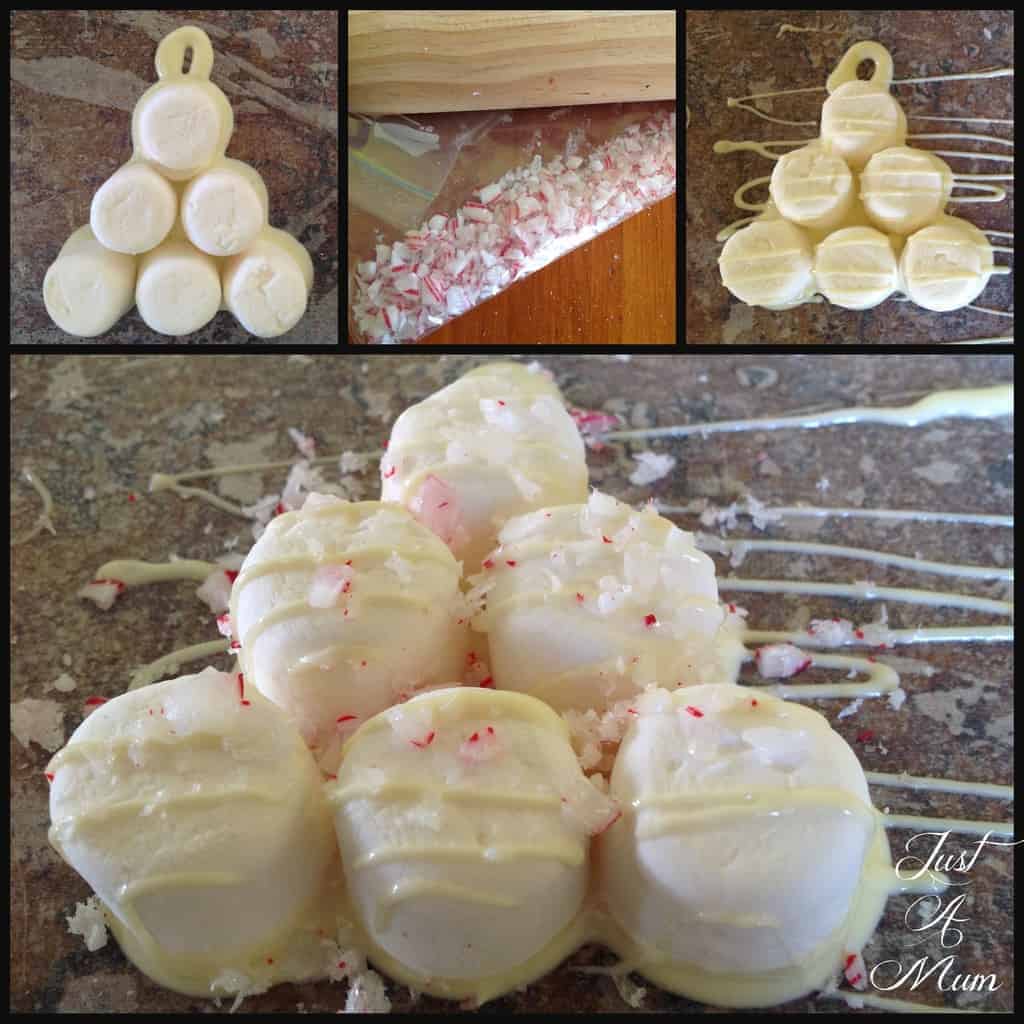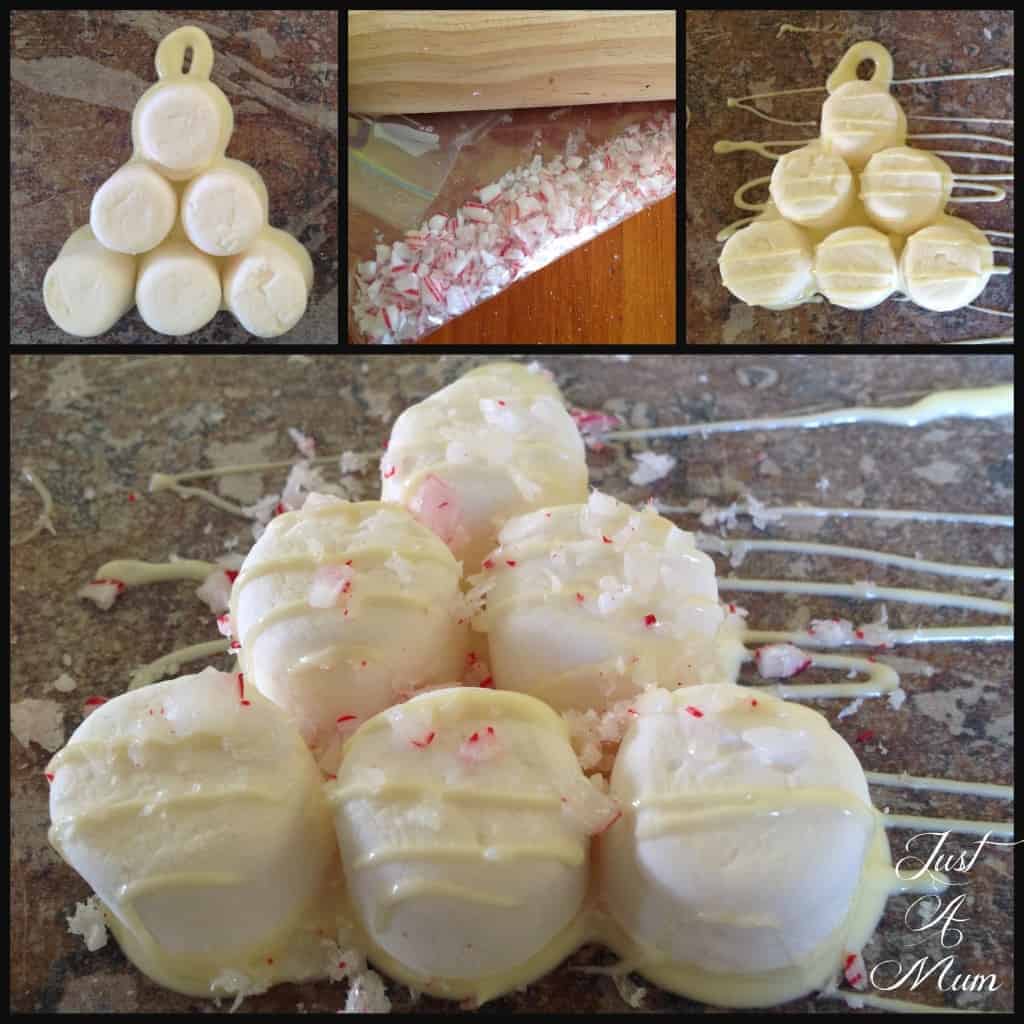 The quantities are a little rough as really it depends on how many you wish to make. If you have left over white chocolate you can always use this as a drizzle over the marshmallow, or grab some ice-cream and go to town!
If you love this idea and working with Chocolate and Candy Canes at Christmas time then you can make this recipe for Candy Cane Chocolate Bark at the same time!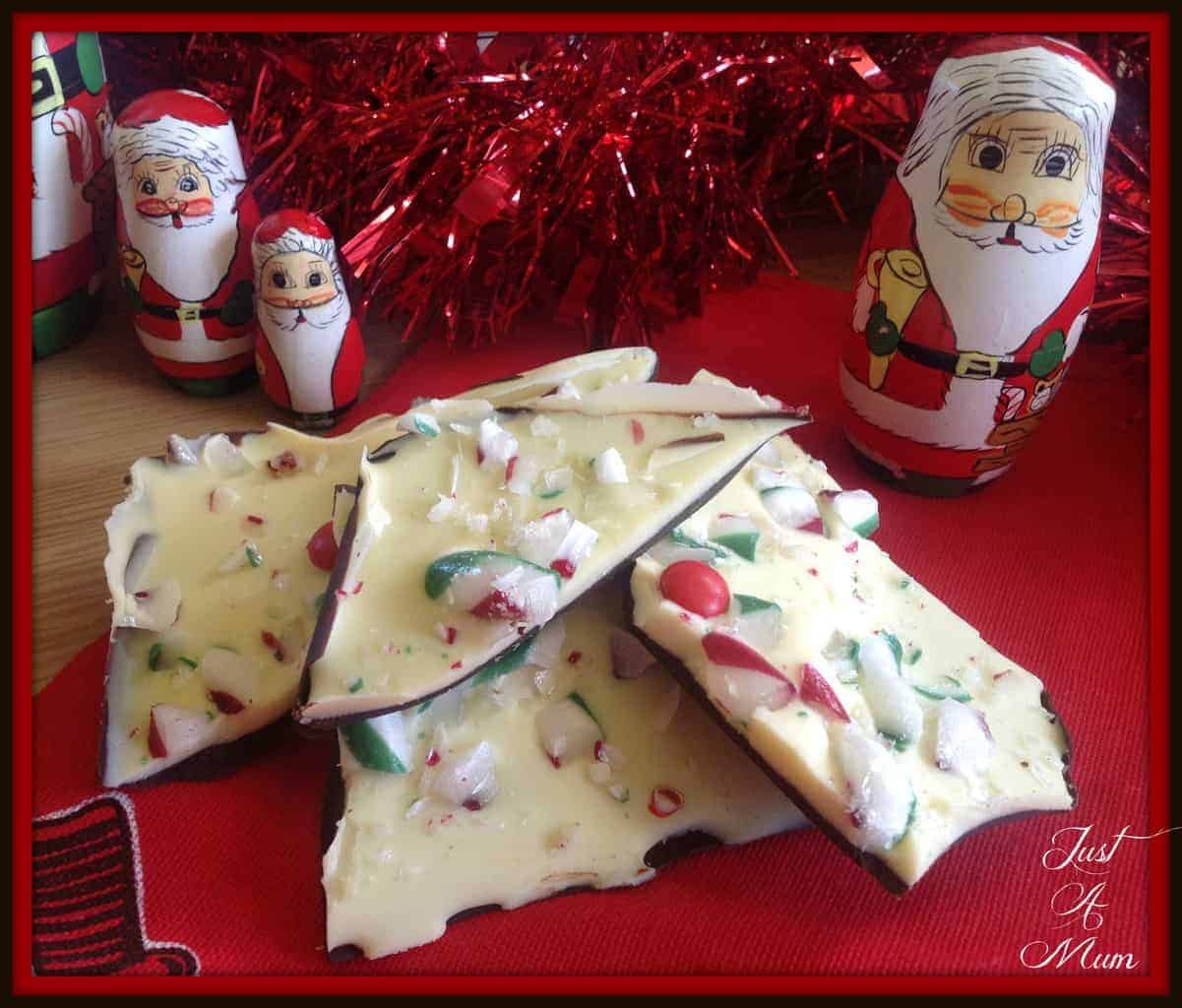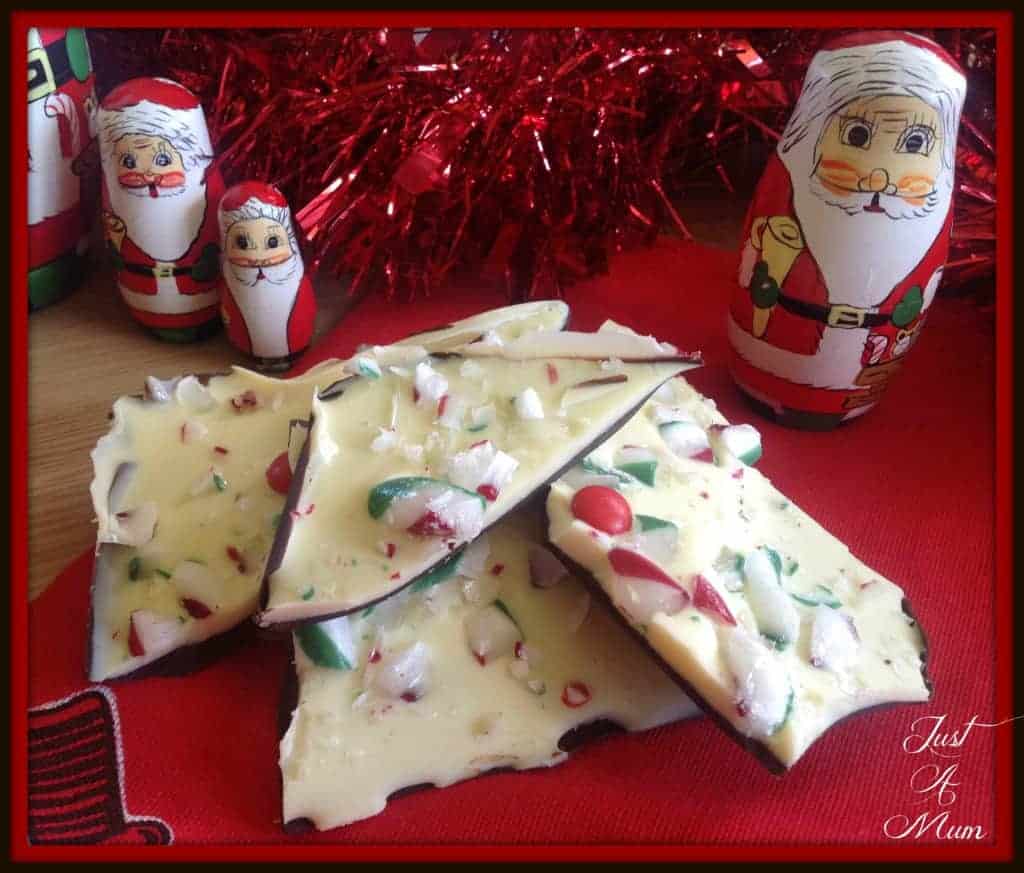 Now onto the recipe for Marshmallow Christmas trees, use your imagination and whatever you can find that you think will work!
It is as easy as that! You could try this with mini marshmallows too for a little tree, be a bit more fiddly but would look super cute!
I now have dozens of Christmas Recipes right here on the blog!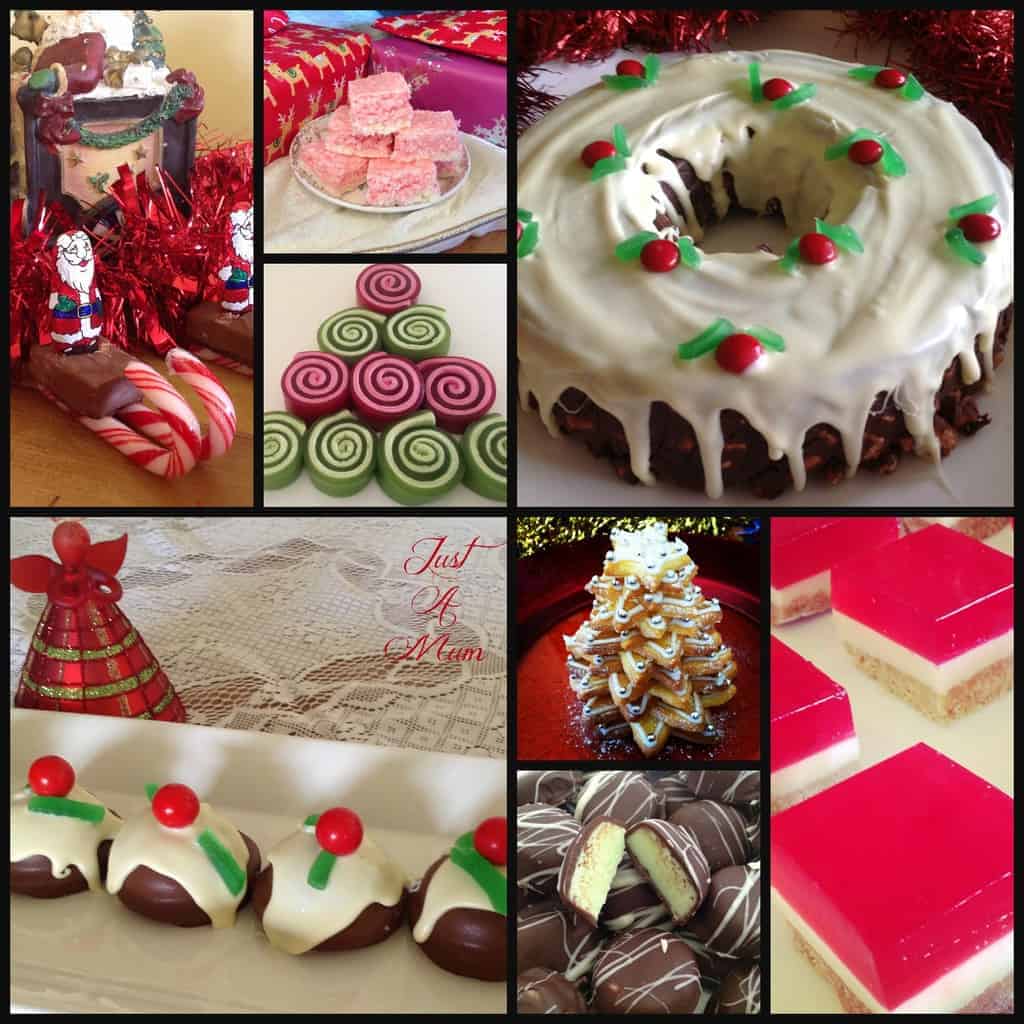 Thank you so much for stopping by to check out my latest recipes on my blog. If you are not already be sure to follow me on Facebook or Instagram for more deliciousness, and you can register your email in the subscription box below to receive all my recipes as I publish them.
Happy Baking
Anna