Just two ingredients these jelly pinwheels are a little bit of baking magic. So simple to make, so pretty to see!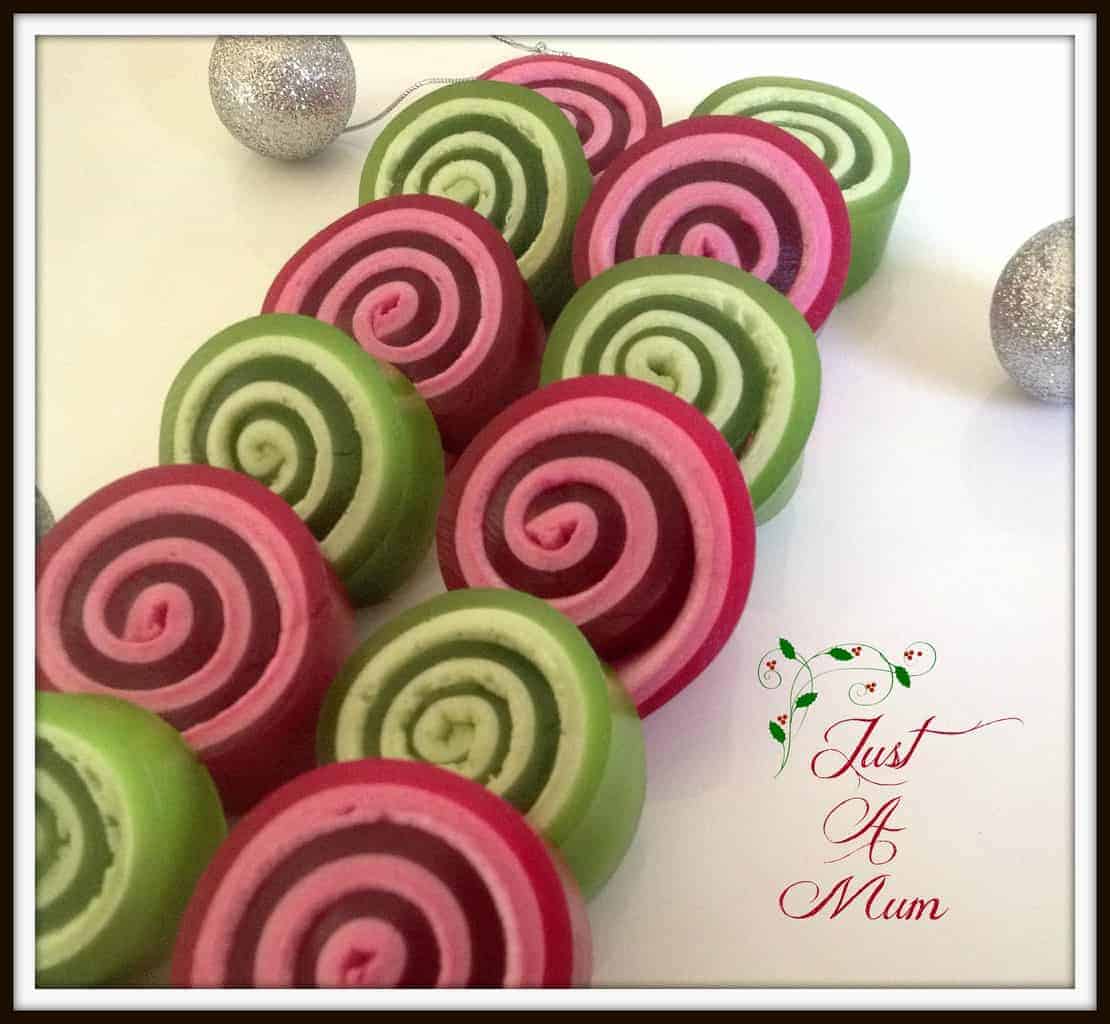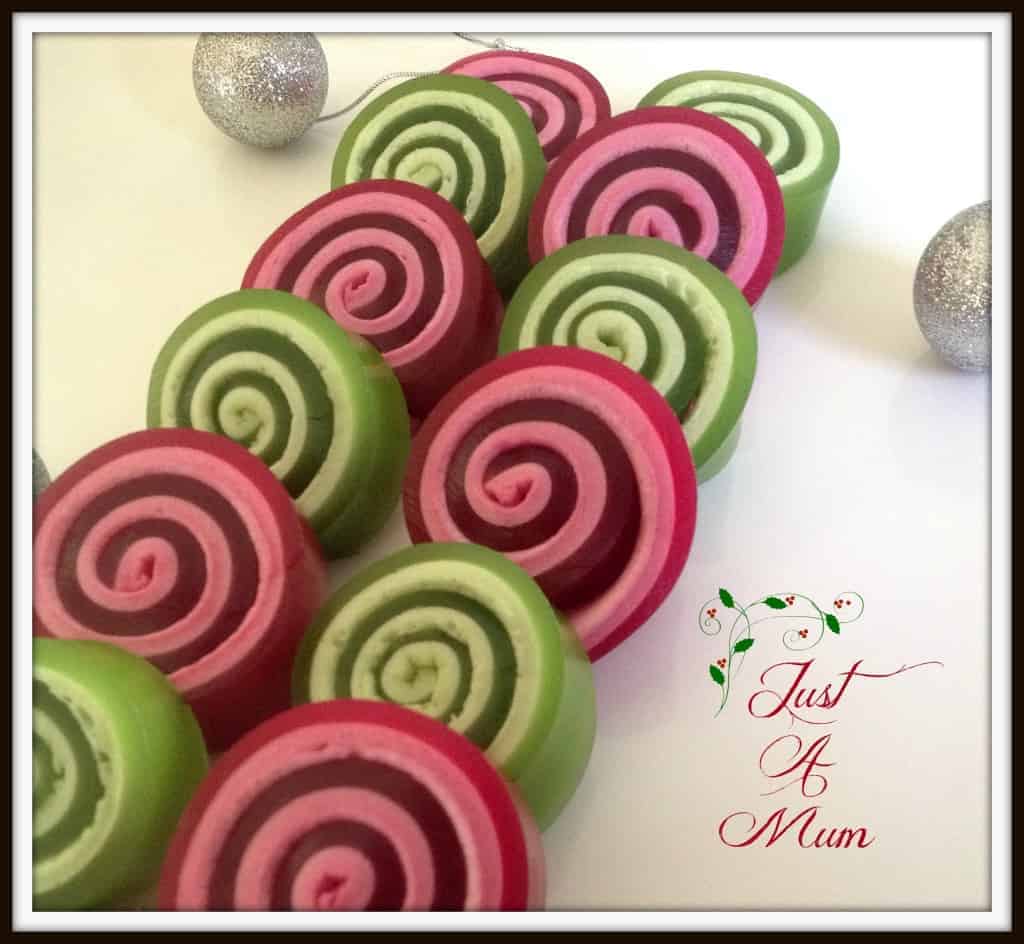 This recipe for Jelly Pinwheels or Jello Rollups was one of the first recipes I ever put up on Just a Mum. I has consistently been one of the most viewed recipes too! So I thought I would give it a bit of a Christmas Makeover to inspire a whole new lot of people to try this magical two ingredient recipe.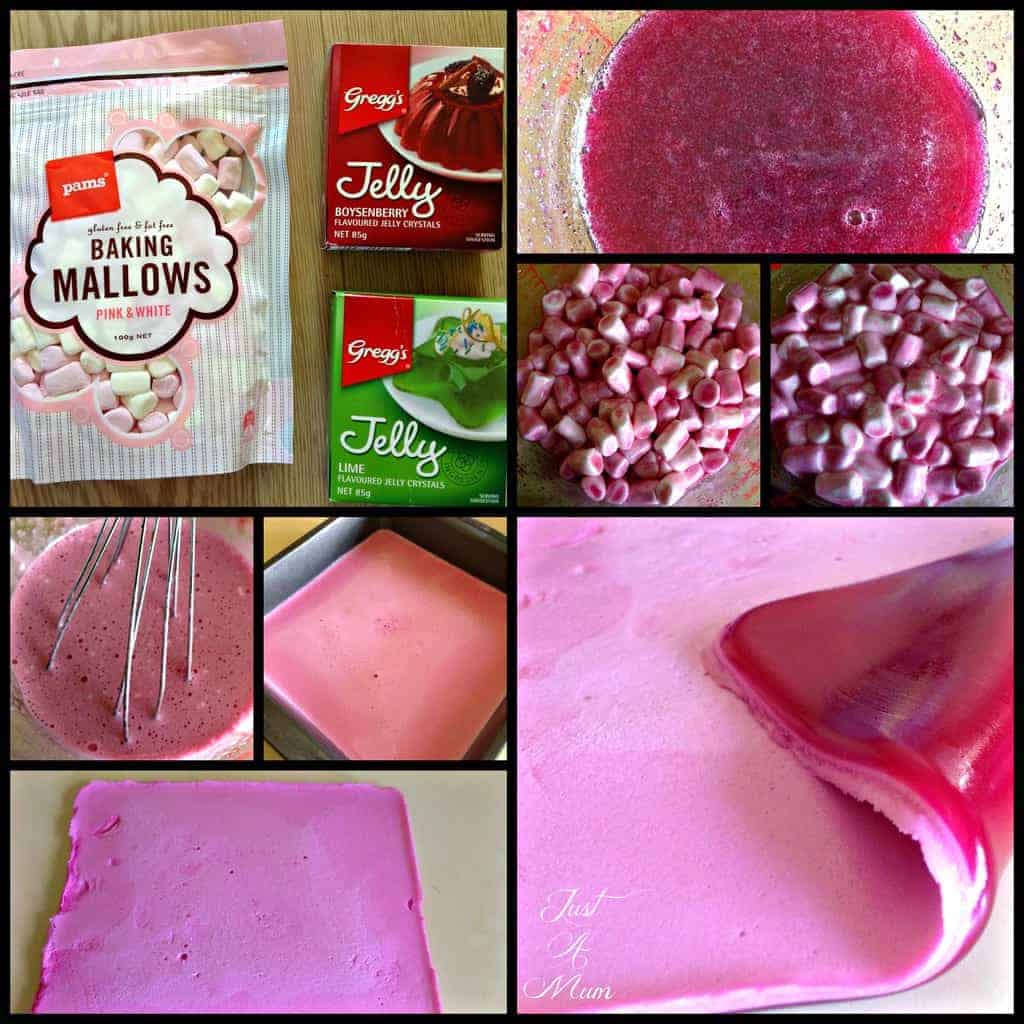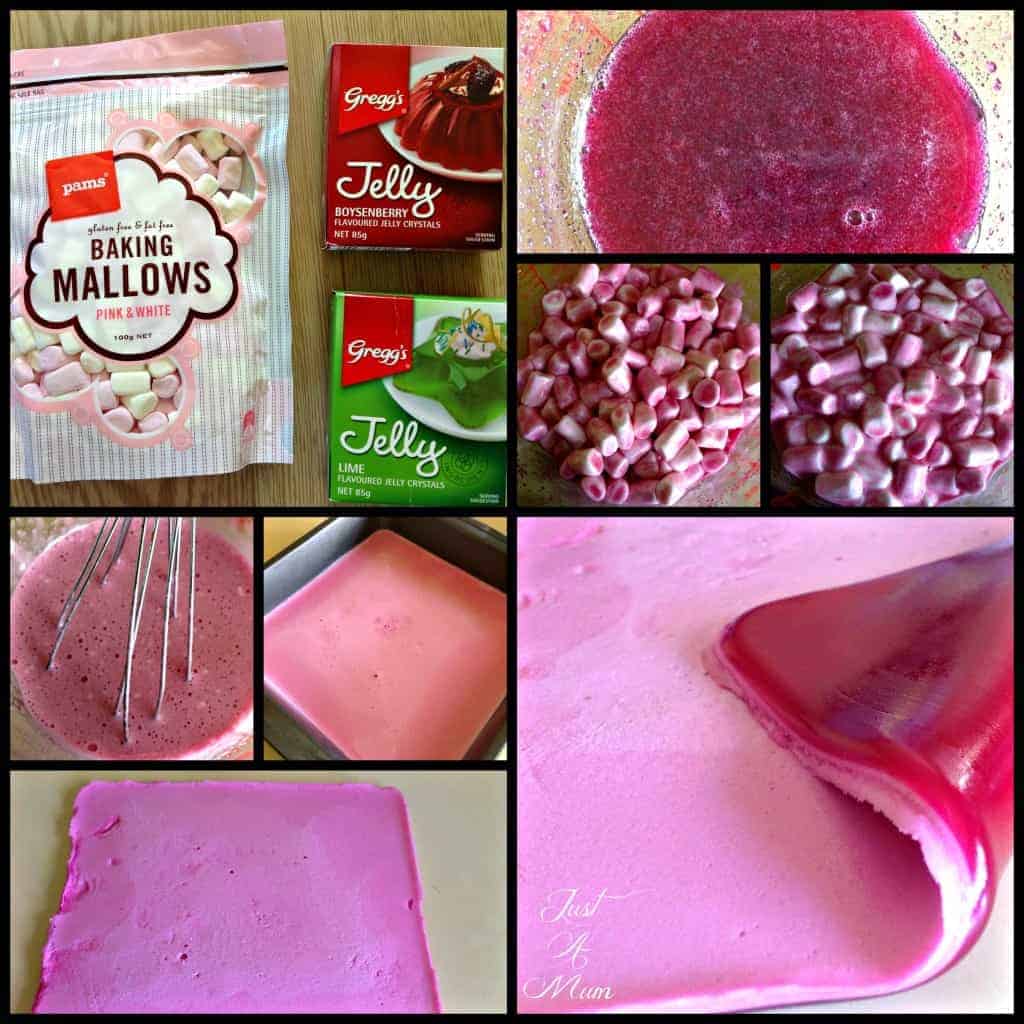 The recipe is just delightful! All it contains is Jelly and mini marshmallows, but the magic happens when you get the mixture out of the fridge – the jelly and marshmallow separate into two distinct layers – so cool! It takes about 5 minutes to make up the recipe, an hour for cooling time and then the fun bit begins, rolling up and then cutting the roll.
And of course with all things magical you don't cut it the ordinary old way – you use a piece of cotton, so the kids will just love helping out with the entire recipe.

The marshmallow will take on whatever colour jelly you use so its fun to create these for any occasion. Mini marshmallows can be found in the baking section of the supermarket. An added bonus for some families is that these are dairy free (check your brand) and gluten free also, so a nice treat food for parties where there will be children with allergies!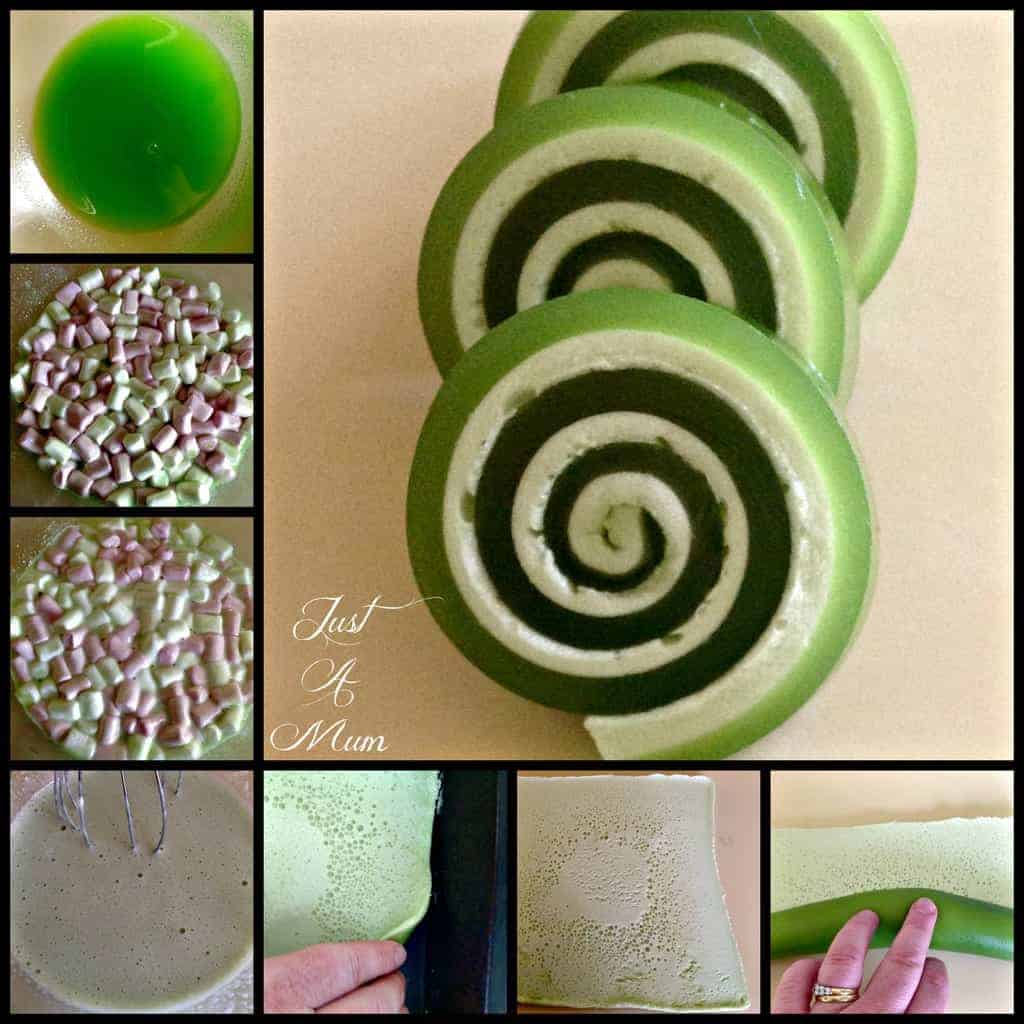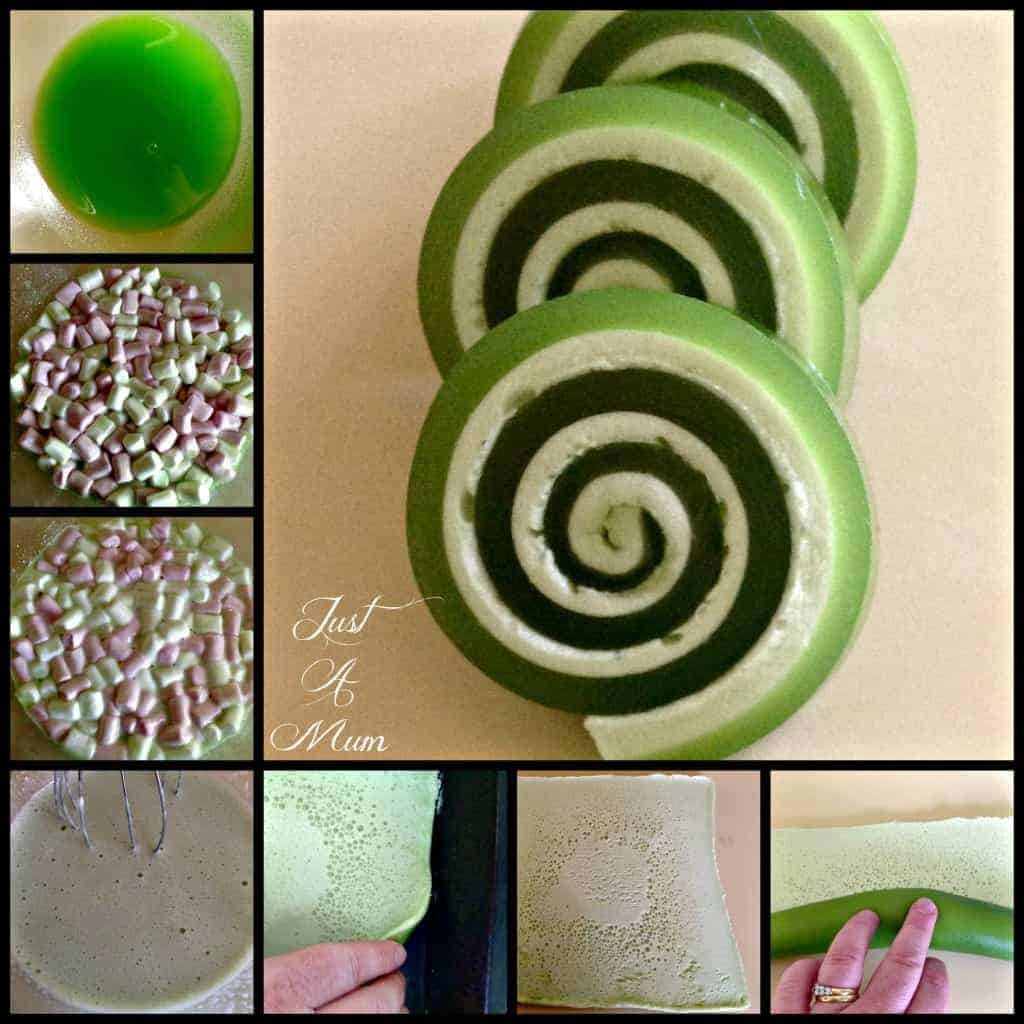 So how easy and cool is that! Nice and quick so the kids can help with the making of part, then head off and play for a bit and after not much time come back and cut it – with cotton! Sometimes different brands of jelly will work differently. I have found that Greggs works really well, other brands can have more insipid colour.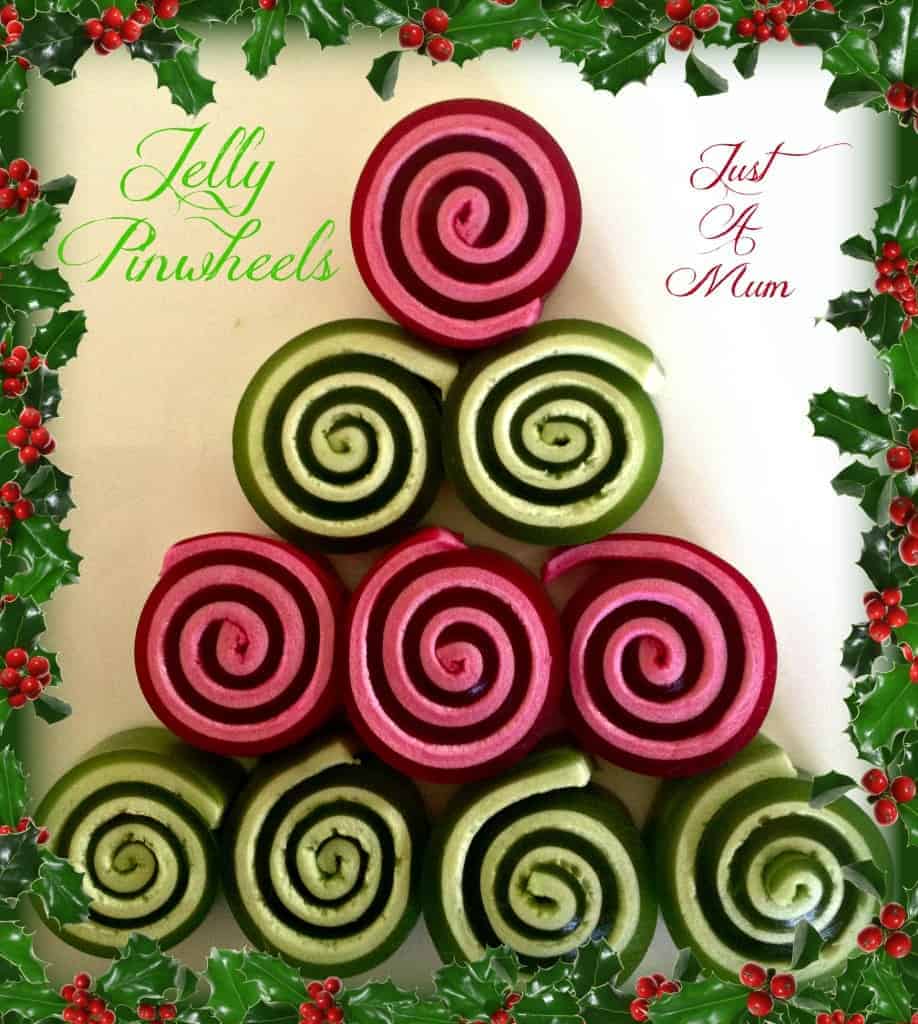 If you like cooking with Jelly then you should definitely check out my Jelly Slice, beautiful to make and delicious too.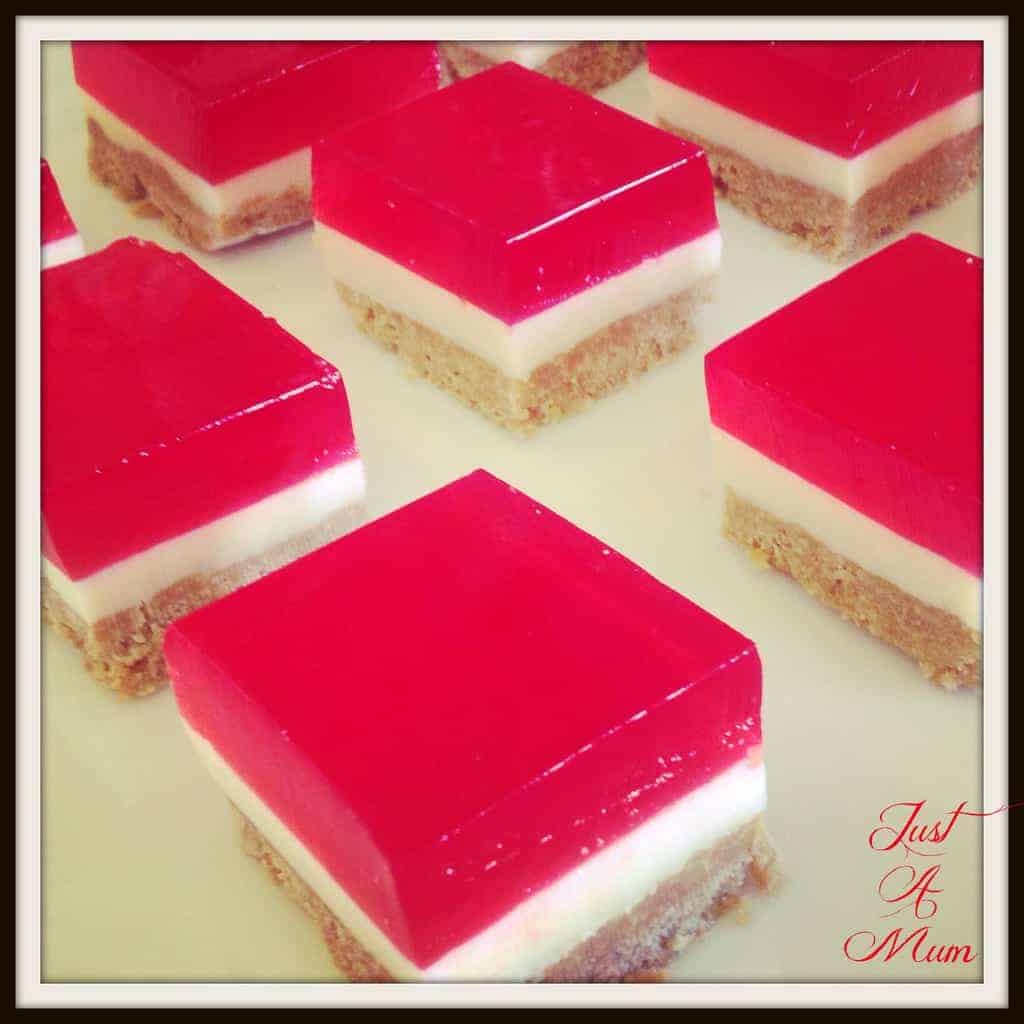 So without further ado – here is the recipe – it is easy, few steps and so much fun, I hope you love these Jelly Pinwheels as much as we do!
I do hope you get as much enjoyment of this recipe as my family have. There will be many more Christmas recipes to come in the following weeks so be sure to follow me on Facebook here or register your email on the right hand side of the website where it says subscribe here to be the first to receive my posts as a publish them.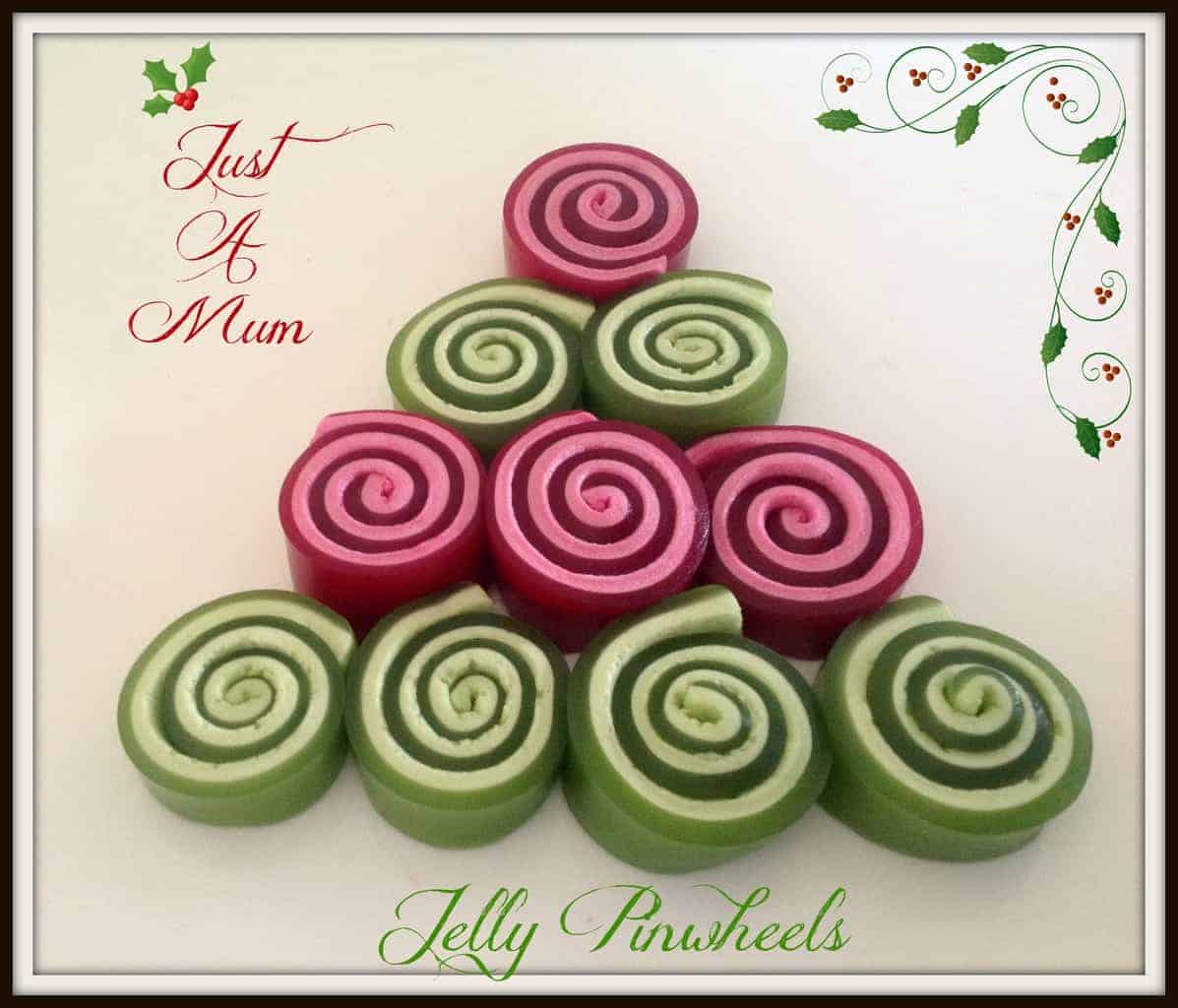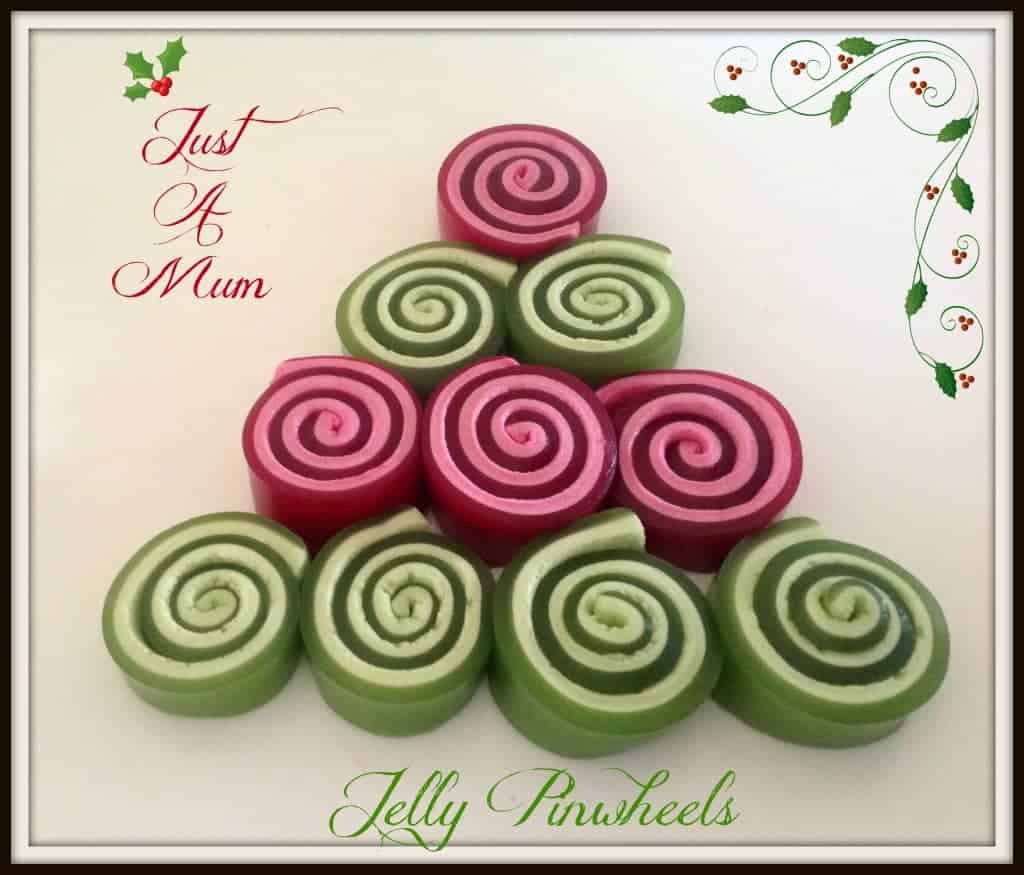 Please check out my other Christmas recipes like these two below – so delicious and easy to make 🙂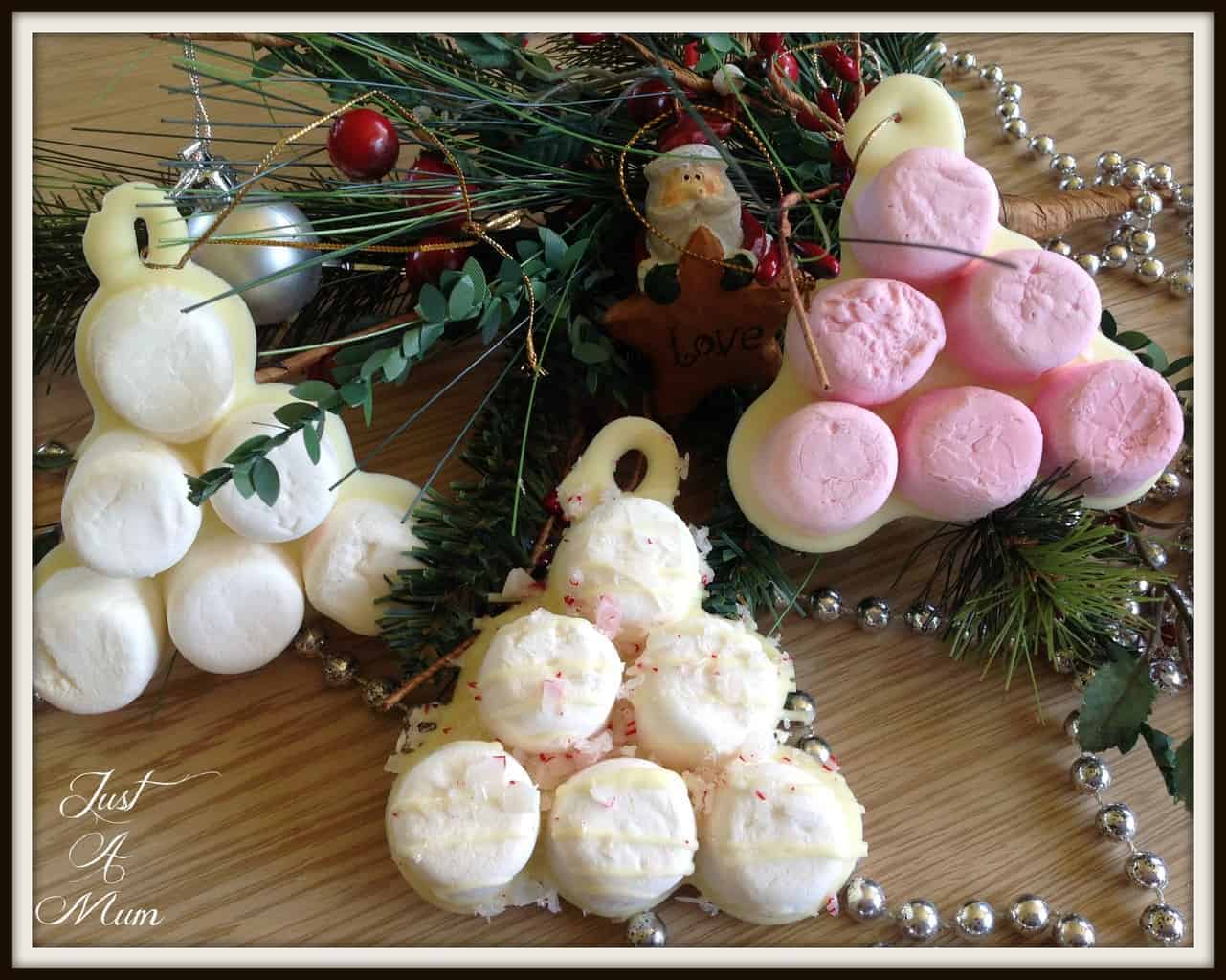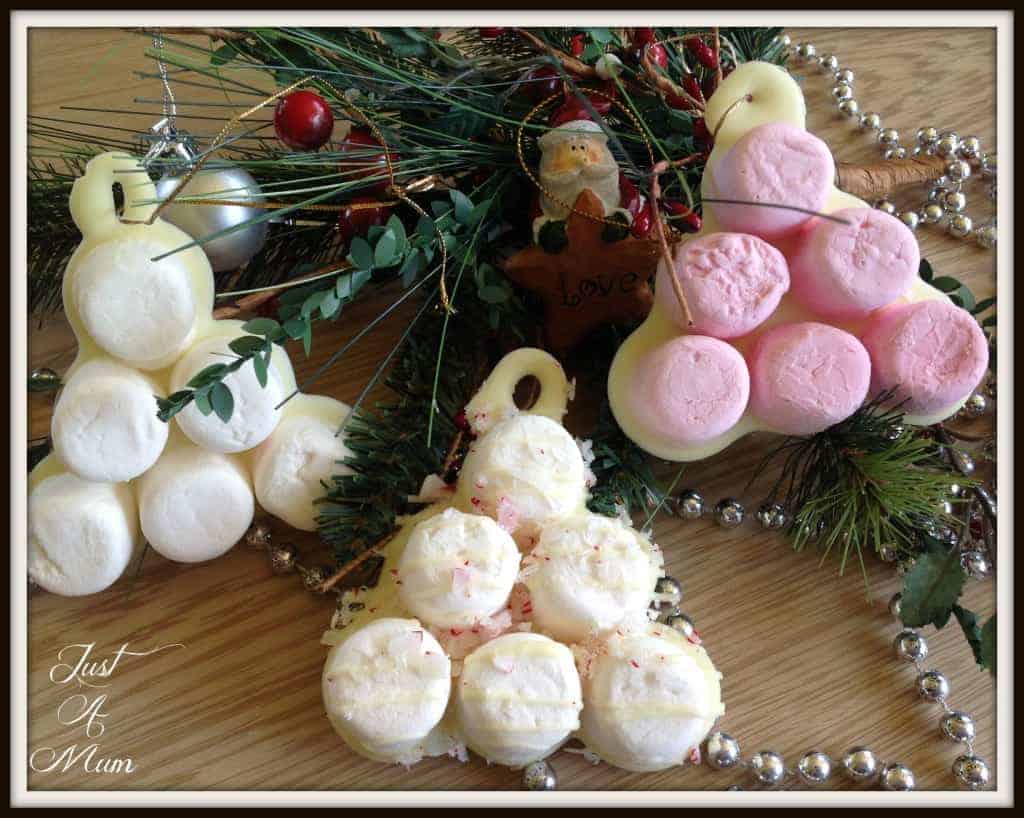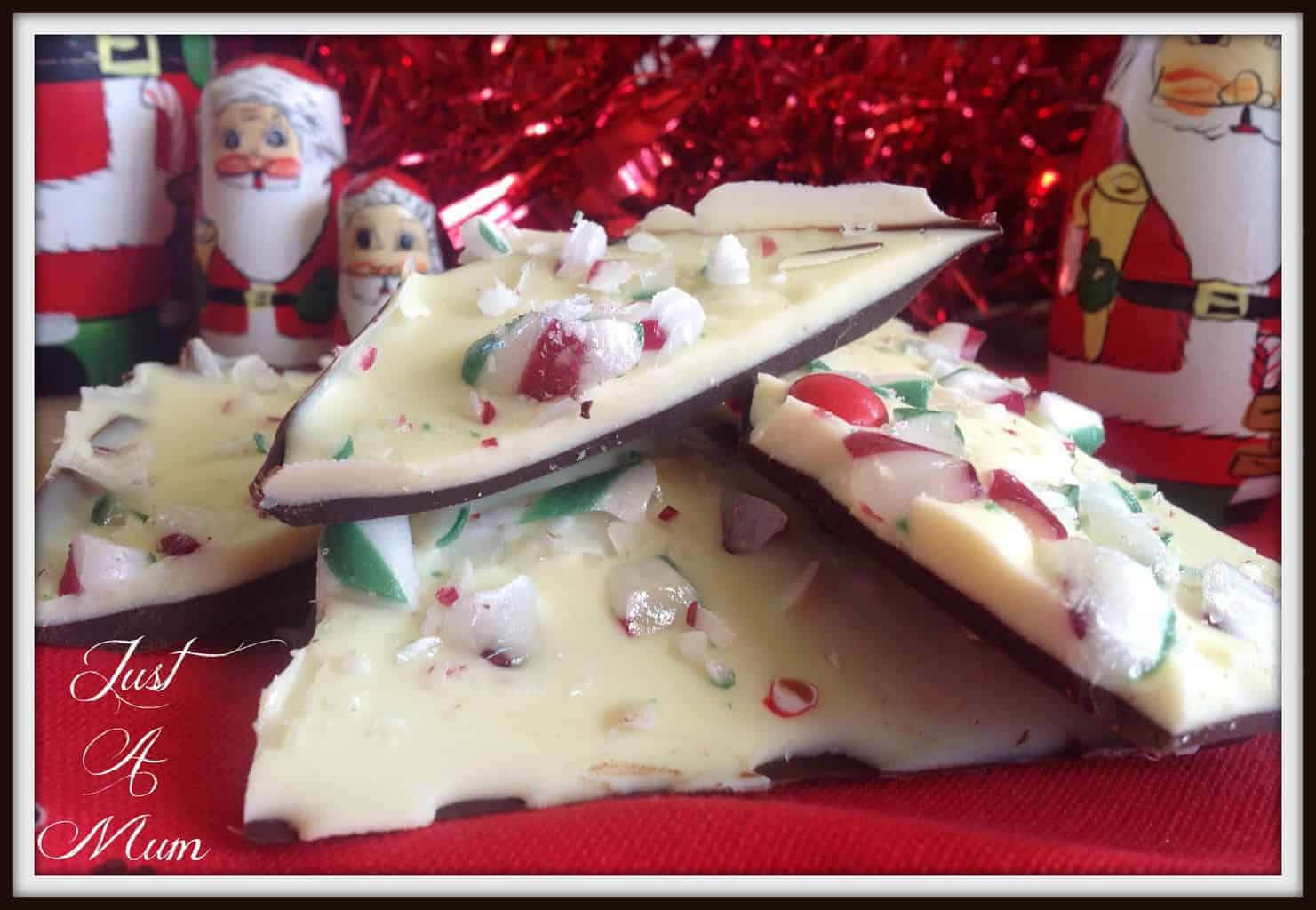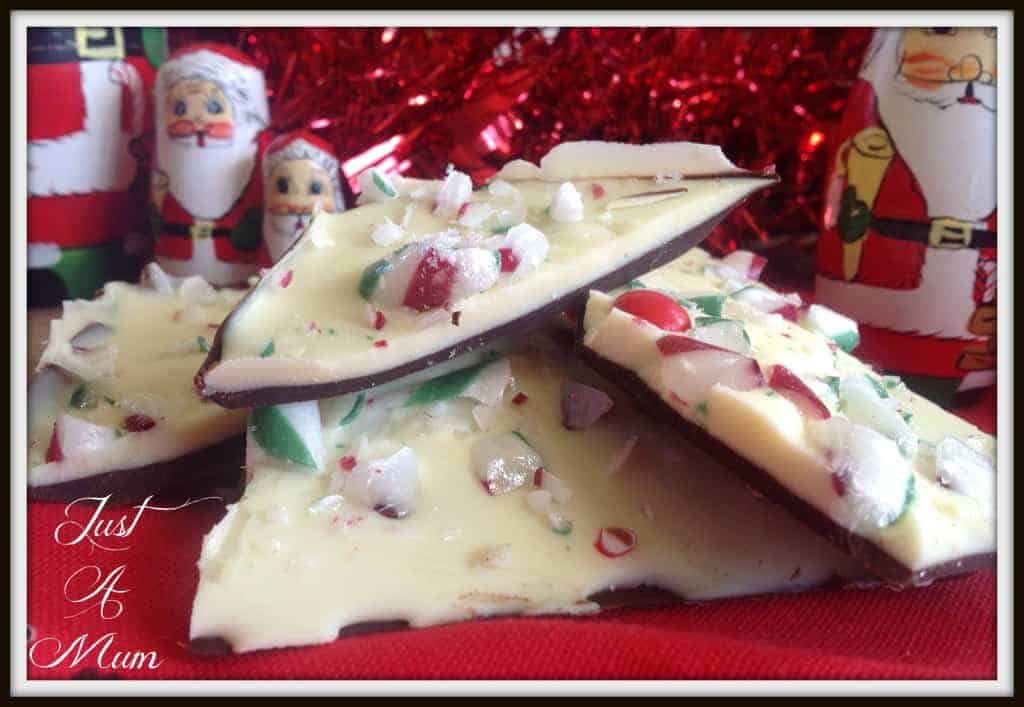 I love your feedback and comments so be sure to take the time to let me know what you think and what colours you made!
Happy Baking, Anna 🙂