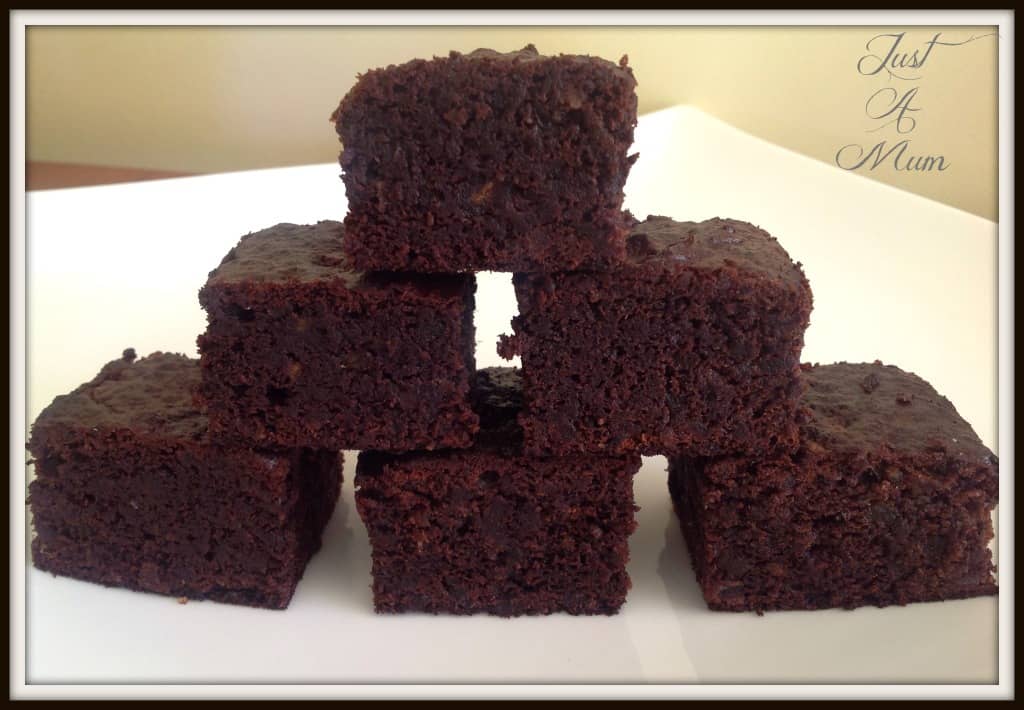 I am so excited to share this Flour Free, Sugar Free recipe with all my readers. It tastes as rich and moist as it looks! I love sharing recipes of any description as long as they are delicious and easy, and this one is no exception – but the best bit is NO SUGAR, NO BUTTER, NO FLOUR! Yep you got that right, there are only 6 ingredients in this brownie and all of them are mostly dare I say it healthy!!!
Now I will put in a little disclaimer: We could spend all day debating that if it using Dark Chocolate & naturally sweet dates then it is not technically sugar-free and you are right, dark chocolate does contain sugar & dates of course natural fructose – however it does not contain any added sugar and that surely is so much  better than the alternative for those cautious of their sugar intake – and of course the best thing is no flour – so lovely for all those who are gluten free or reducing their wheat intake. I realise some brands of chocolate contain gluten but steer clear of those and you could be onto a winner!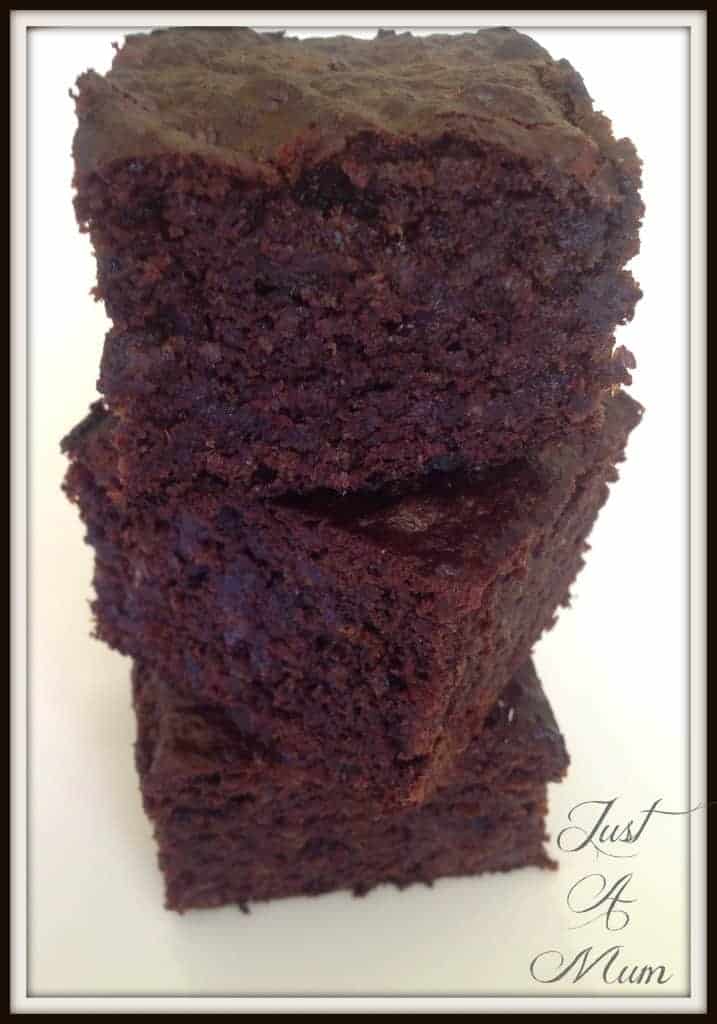 I have spent a lot of time researching sugar alternatives, I get asked often to come up with some recipes that are reduced or sugar free. That is all good and well but I also want to make sure that I am comfortable sharing the alternative with you, that it is something I actually use and of course that it does not replace sugar simply with something else that makes the recipe unpalatable or uses sugar replacements that are controversial. One of the alternatives is of course dried fruit – it is a REAL FOOD, it is available at your local supermarket and something we feel safe using and of course reasonably priced!
So you can imagine my delight when I came across this recipe by Elana Amsterdam where not only does it not contain any sugar it uses no flour and actually rises and looks like a genuine brownie and tastes delicious and chocolatey. And of course so many health nuts love to claim the health benefits of 70% Dark Chocolate so I knew I was onto a winner.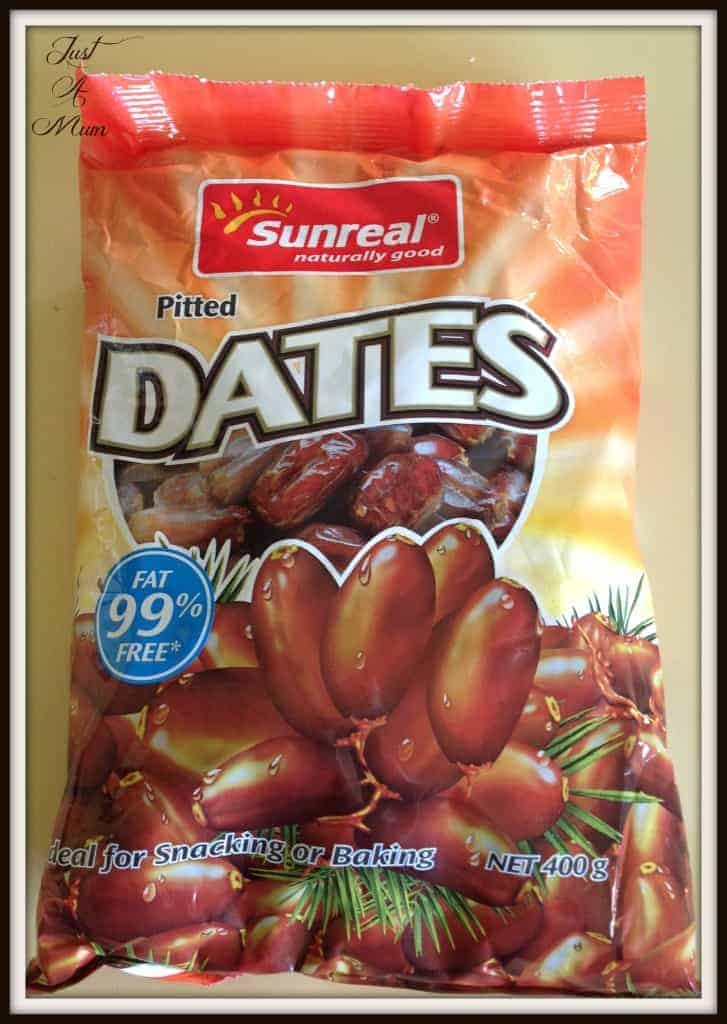 I used these gorgeous pitted dried dates from Sunreal . You can soak them first if you wish as without a strong food processor or blender these can be tough to break down – I didn't so the weight is purely dried fruit weight not liquid soaked so you get more taste and texture!
You will also need a food processor or similar to blitz up the ingredients.
So without further ado – here is the recipe – six ingredients, real food and real delicious!

Healthy Gluten Free Chocolate Brownie
Ingredients
200 grams unsweetened dark chocolate (I used 70% Dark Chocolate - almost full block)
½ teaspoon baking soda
200 grams pitted dates - I used Sunreal Pitted Dried Dates
3 eggs
¼ cup (56g) coconut oil, melted * see below for information and alternatives
1 tablespoon vanilla extract
Method
Preheat oven to 170 (335F)
Prepare a 20 x 20 slice pan with cooking spray or lined with baking paper
In a food processor pulse the dark chocolate pieces and the baking soda until it resembles the texture of coarse sand
Add to this the dates and pulse until they are finely chopped.
Heat the coconut oil in a cup or bowl in the microwave in 15 second bursts until completely melted.
Add eggs, melted coconut oil and vanilla and mix well.
Pour mixture into prepared tin.
Bake for 25-35 minutes - testing at 25mins to see if skewer comes out clean and centre bounces back to light touch.
Allow to cool well in pan then turn out into wire rack to cool completely
Slice into squares and store in an airtight container.
I did not ice with icing sugar as I normally do so as to not add any extra sugar, but feel free to do so if you desire.

*You will see I have used a product I have not tried before which is Coconut Oil – it is actually a solid mass which you melt down to use in recipes, I am excited to have a lot of recipes using this product to share with you over the coming weeks. Coconut Oil is definitely the latest and greatest thing in cooking with a long list of apparent health benefits – I will leave you to Google as I have done, but in short it provides benefits based on the combination of fatty acids and of course the fact that coconuts themselves are healthy little things! Have a look in the oil section of your supermarket, health shop or online. They saying getting virgin coconut oil is better than refined stuff, see what you can get however. A little goes a long way. If you do not have Coconut oil – the best replacement for this is Butter or Lard – to keep the similar properties go with a solid fat.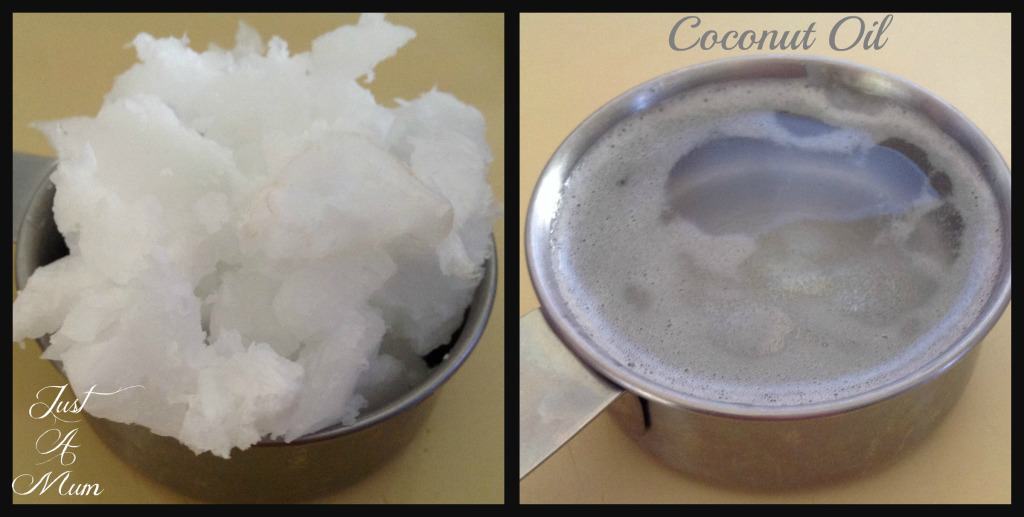 So as you can see this recipe looks divine, it is a delicious slice you can enjoy and share with your friends and family without the guilt and of course suits those with allergies where possible.
Thank you so much for stopping by to check out this recipe. Please do have a look around while you are here – the Sweet Treats tab is where you will find more delicious recipes and of course follow me via email in the subscription panel to the right or Like me on Facebook HERE to keep up to date with new recipes as I post them.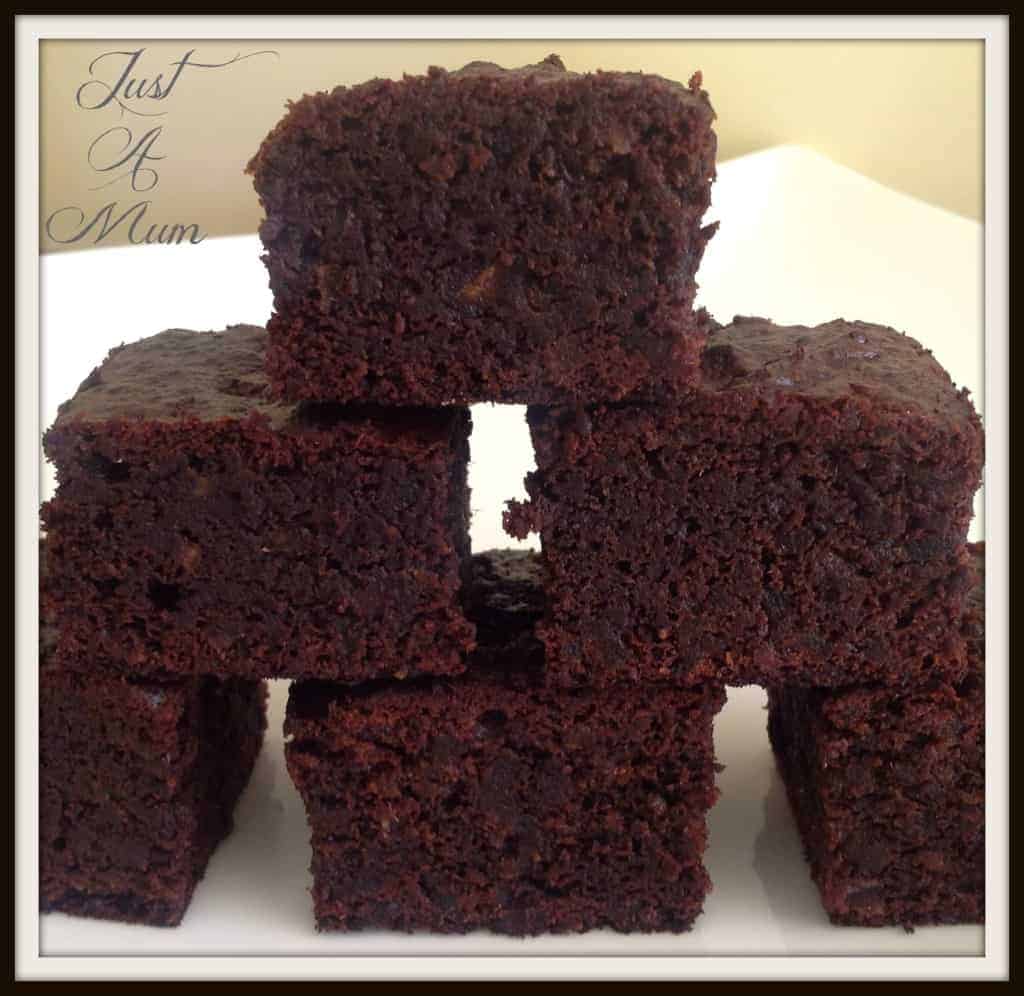 Happy Baking! Remember to send me through photos of what you bake as I love to know you are enjoying my recipes, or comment below.
Anna 😀