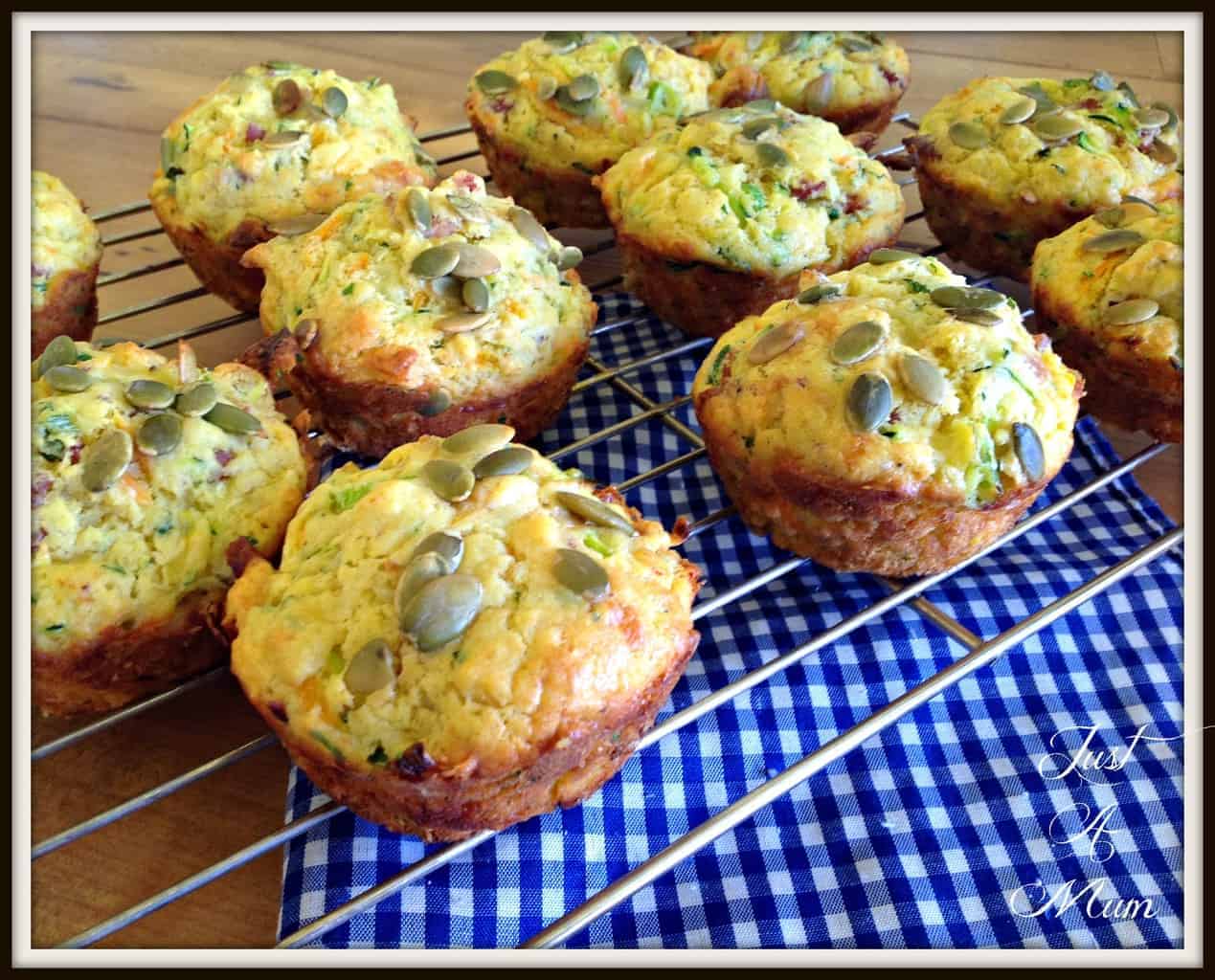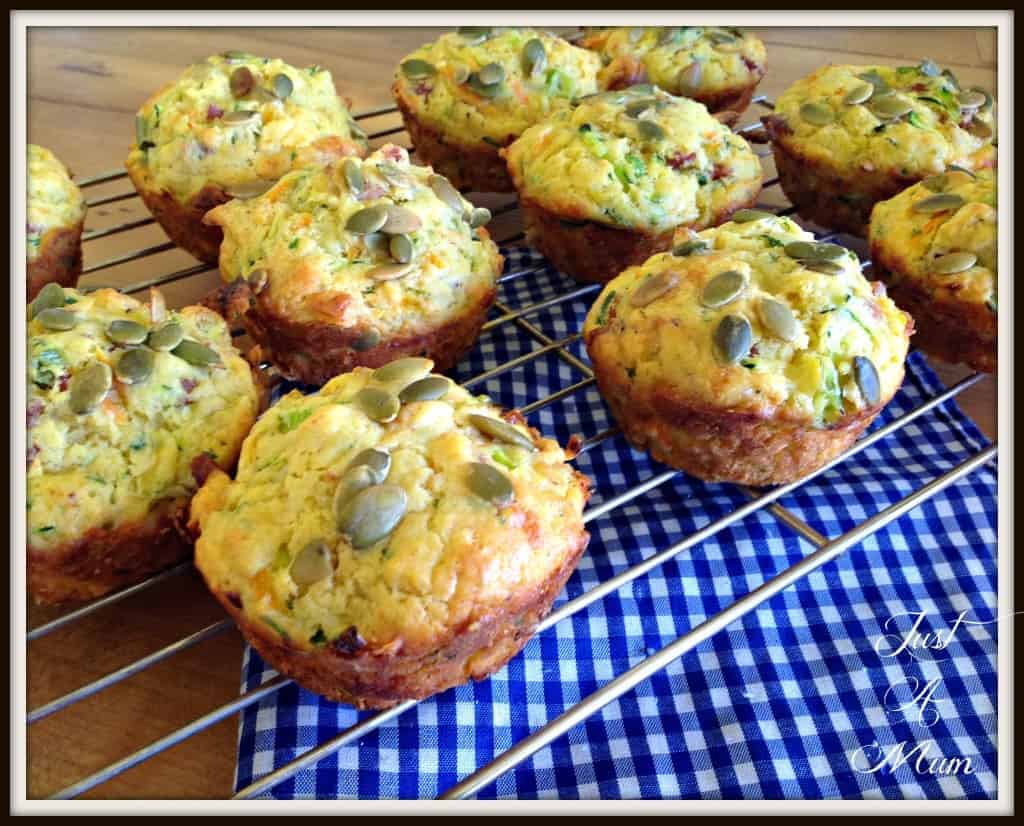 This title really is a little uninspiring considering just how delicious these muffins are, but unless I list all the deliciousnesss that goes into them I cannot think of a better name! This recipe came from a very generous person who offered to share the recipe they used when they did catering. It is so packed with a wide variety of ingredients I was wondering how the final result would turn out – and I was so impressed, they are light, delicious and totally good for you!
My savoury muffins are usually totally basic cheese and ham, maybe some spices thrown in but not very exciting at all. So when asked to make muffins for a morning tea recently I knew it was time to step outside my comfort zone and get some muffin recipes that are packed full of flavour. There are lots of ingredients for one little muffin but they all work so well together.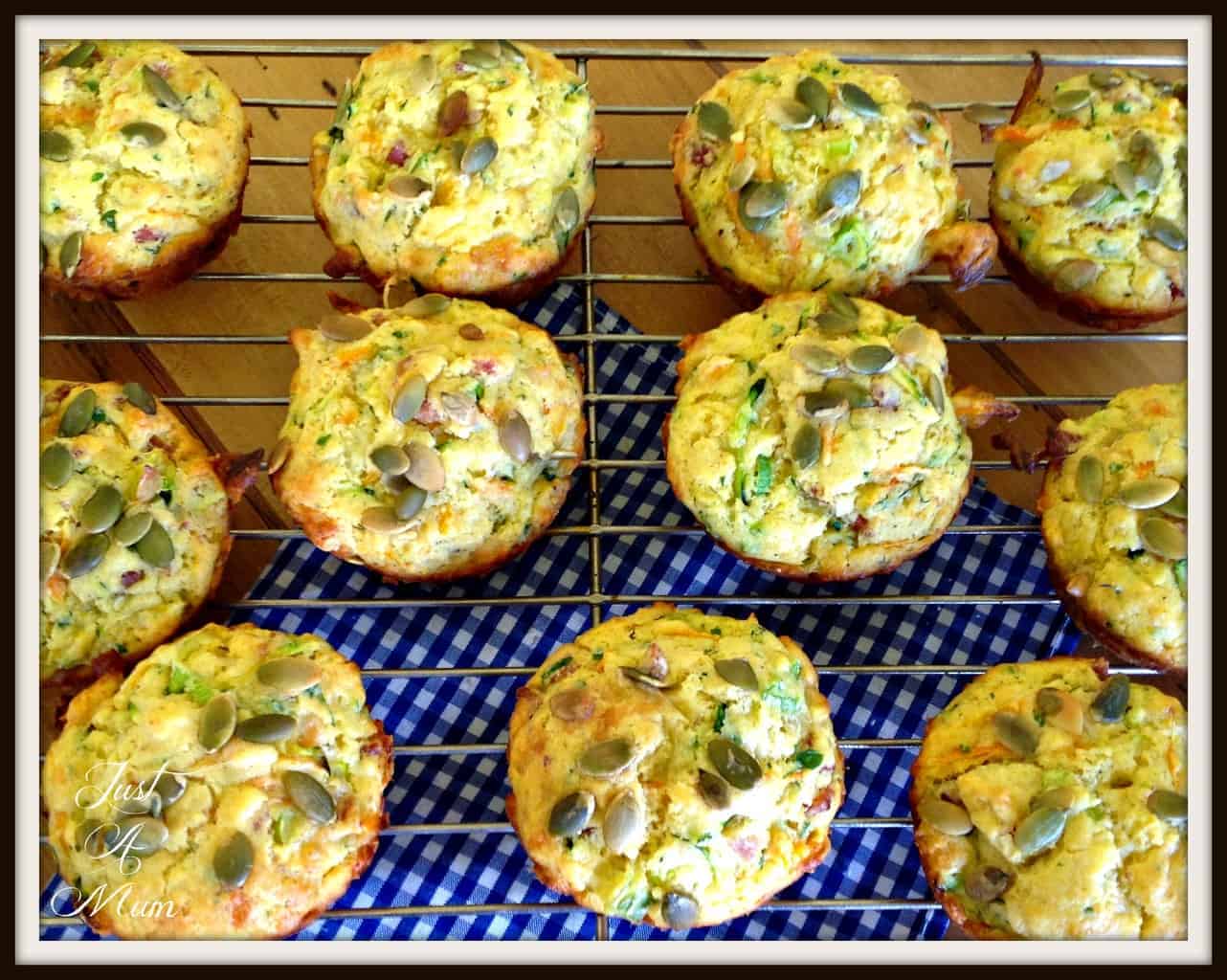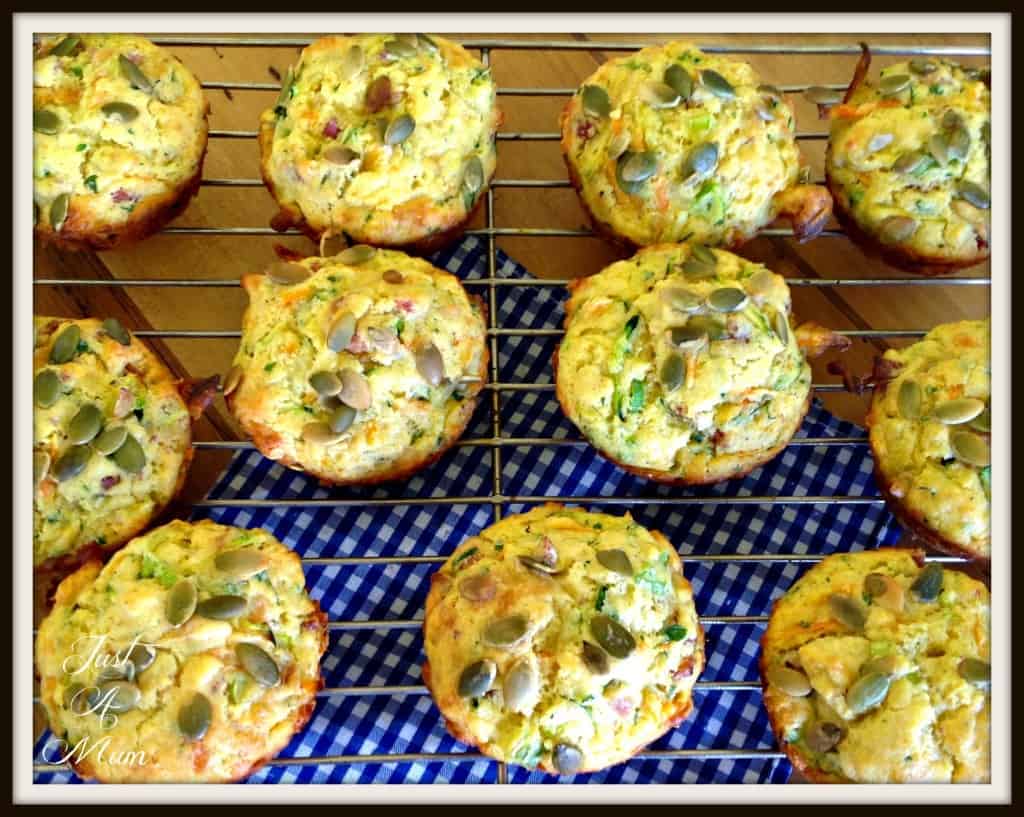 You can modify these to suit your tastes, different cheeses, go fancy or just use your basic strong cheddar cheese like Tasty, or add Feta, Gruyere or Gouda – whatever you like!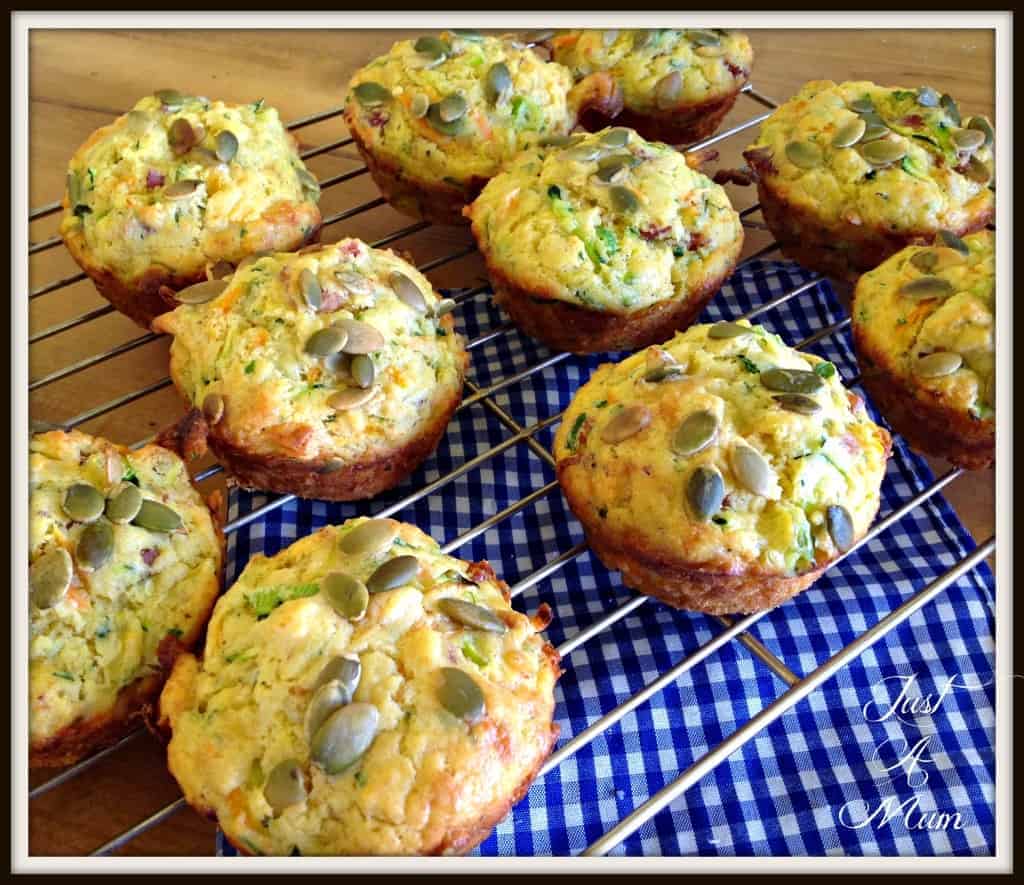 These are delicious and the perfect recipe to double to make a batch for the freezer for just in case moments. I hope you enjoy this recipe, for more delicious recipes check out my Sweet Treats tab and be sure to follow me on Facebook here.
If you wish to receive my recipes via email as soon as I publish them please add your email address to the Subscribe Here space on the right hand side. No spam I promise! Just delicious recipes and the odd fun kids activity.
Happy Baking!
Anna