This Jelly Slice is a delicious classic recipe that you will love! A few tweaks to the original recipe make it better than ever!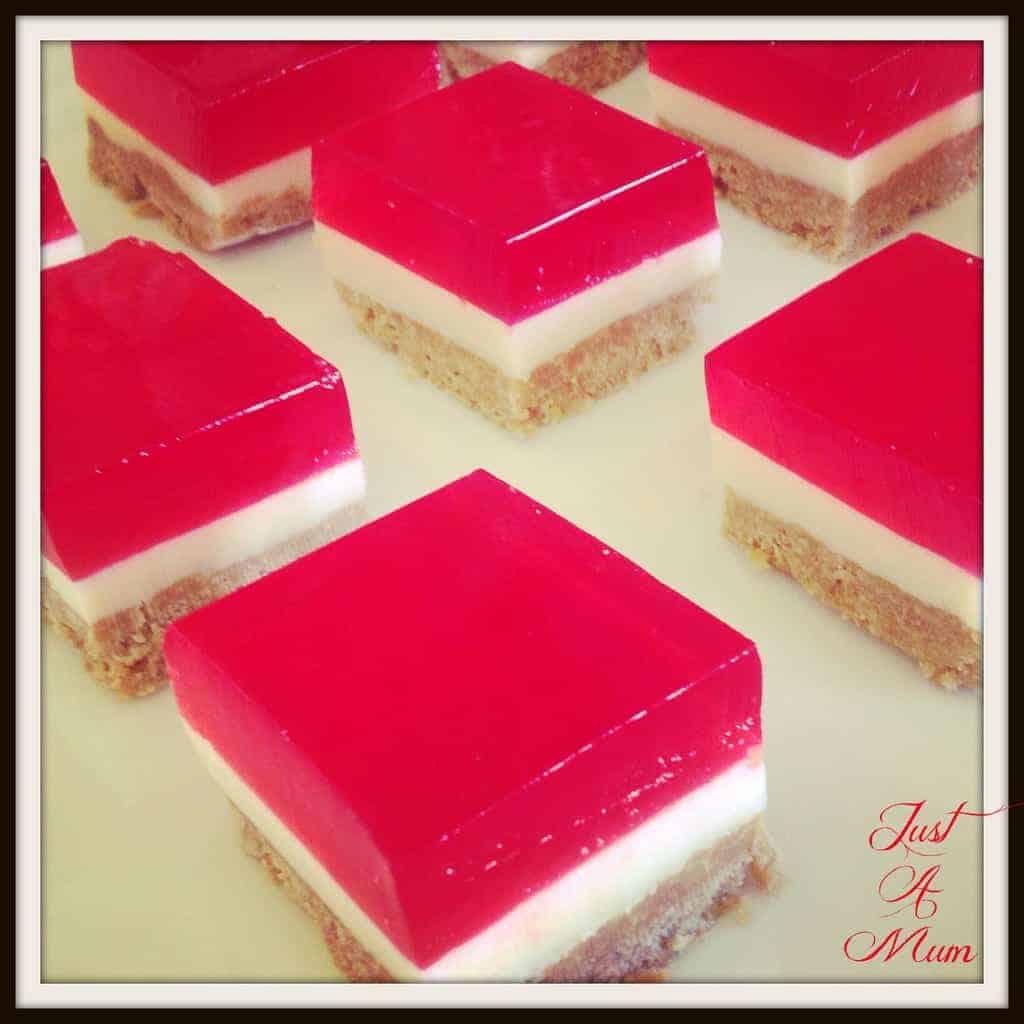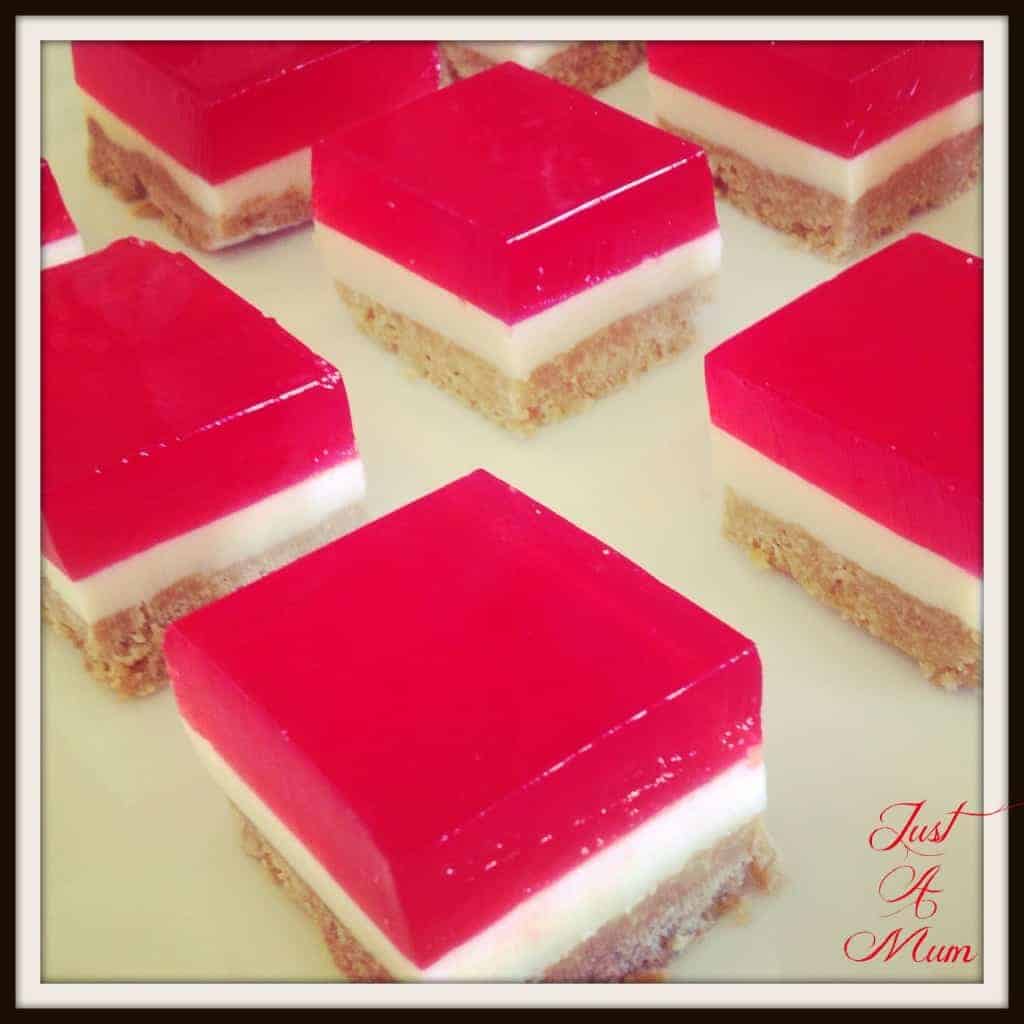 There have been many unexpected blessings come my way since starting this blog, but one of my favourite ones is when people share with me their favourite family recipe.
I have seen photos of this particular recipe around but didn't know how it was made, but a lovely Mum at my music group offered to share her husbands Nanas recipe and it is just so special to me rather than whipping up a random recipe! So thank you Rachel, now I can share it with the Just a Mum family too!
So with some trepidation I set about making this recipe – seemed easy enough – surely I could pull it off and I was delighted with the result. It looks gorgeous and so simple to make! I have decided if a recipe calls for a biscuit and butter base you can't go wrong as its bound to taste delicious!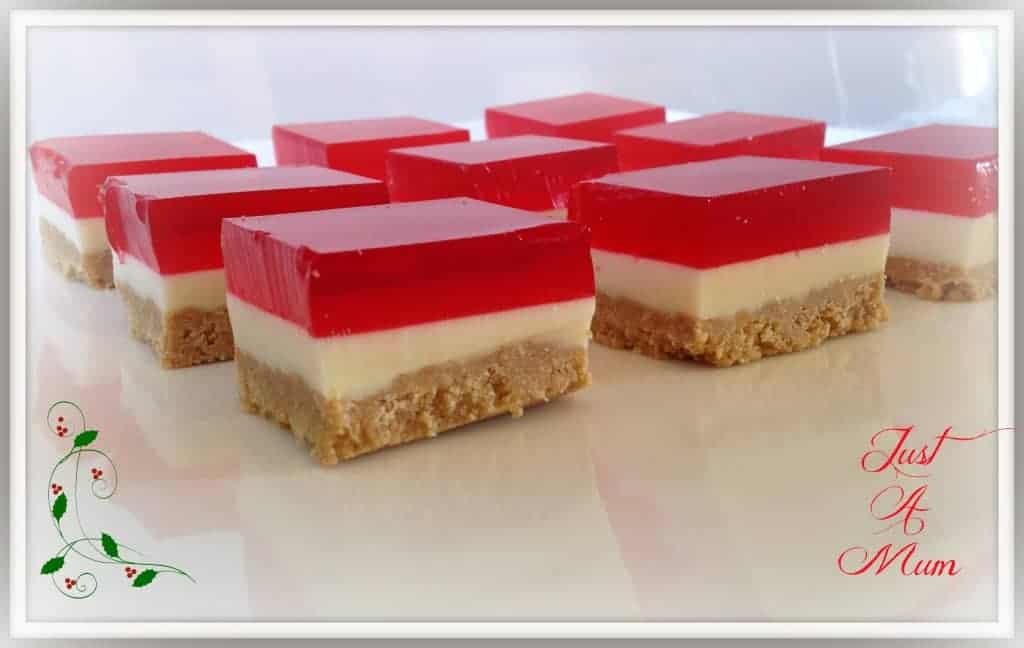 You could choose almost any jelly to go with this, don't feel you have to do strawberry as I have done here, try grape, raspberry, blackberry, anything sweet and delicious that you like the taste of. The slice itself is surprisingly not too sweet so is a lovely and light treat.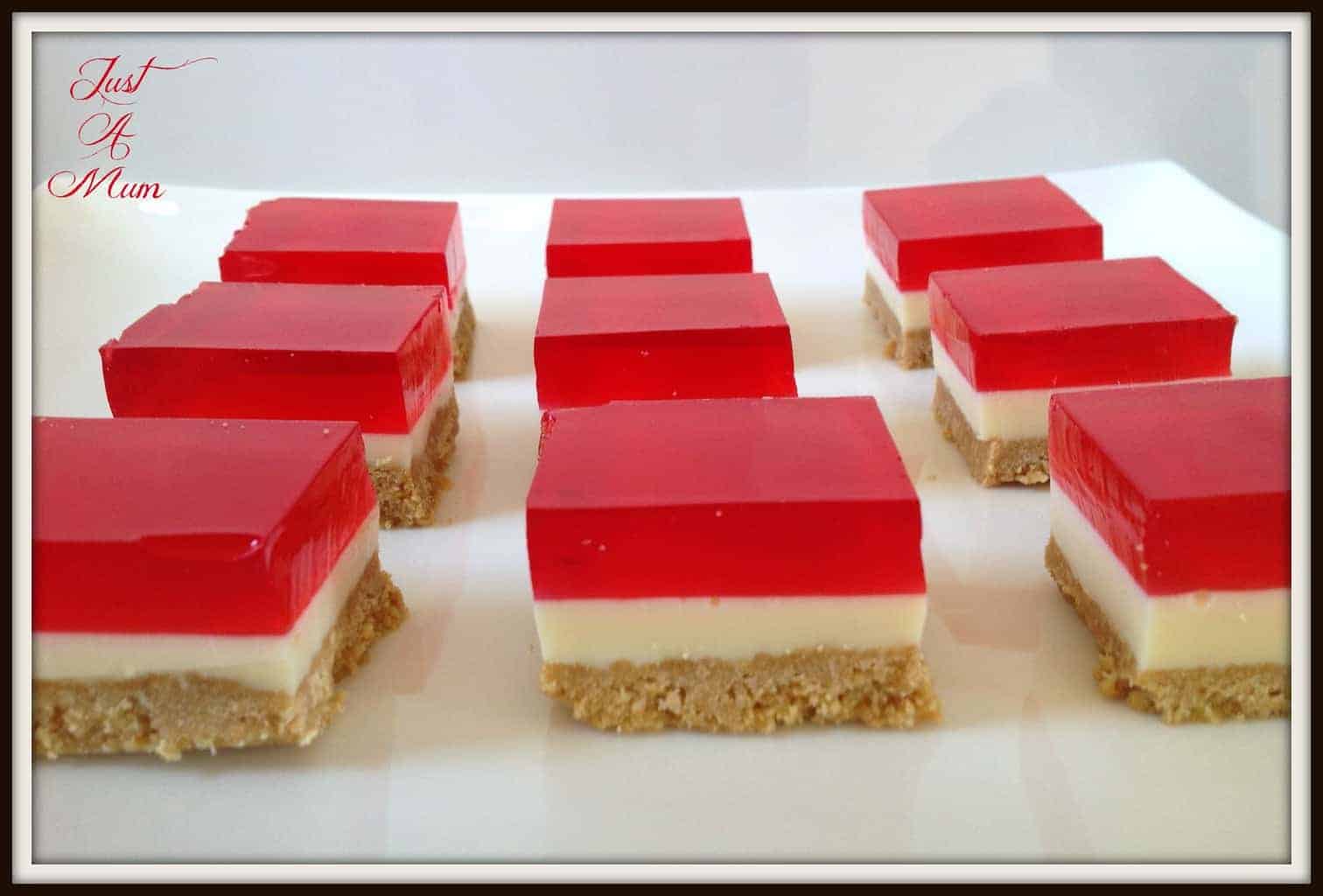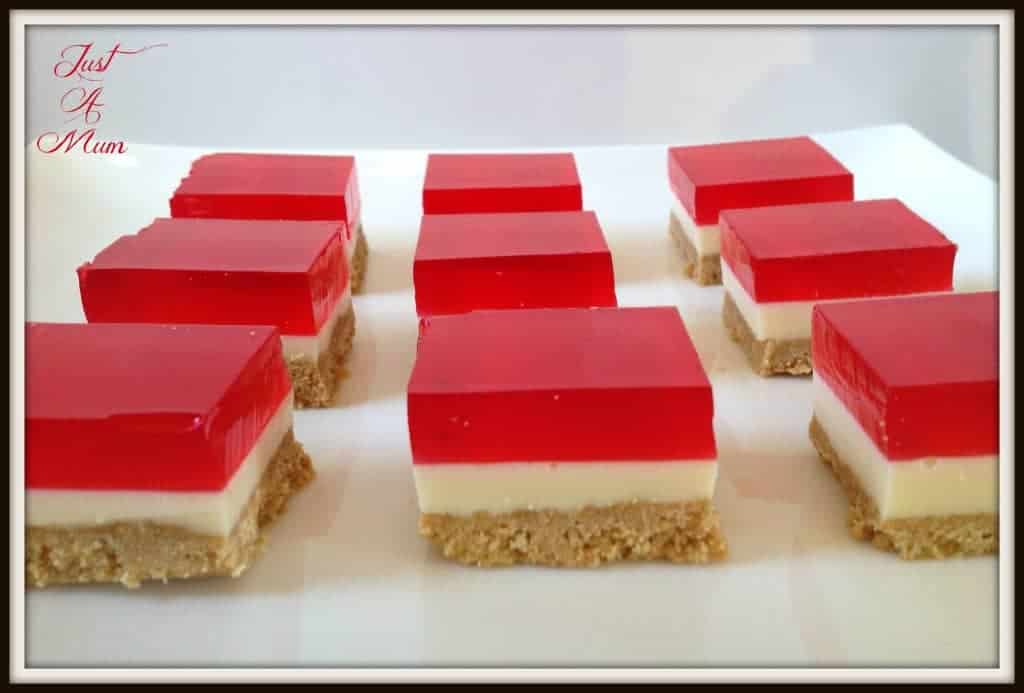 The only warning is it is one of those recipes that does need a little time in between each layer to set so allow a couple of hours start to finish, but the layers themselves take less than a few minutes each to whip up so get about doing other stuff while it does its thing in the fridge, like housework, lawns, go for a run, or even better find that book you have meant to read or binge watch a couple of episodes of something great on TV!

Here is the recipe, thanks again to the gorgeous Rachel, this would make a lovely slice to take to any occasion. We have doubled the Jelly here by using two packets of jelly – feel free to use just one if you wanted a thinner layer – and halve the boiling water to just 1 1/2 Cups.
If you love working with Jelly these Jelly Pinwheels are amazing, a little bit of kitchen magic, kids love these
Pin it! Jelly Slice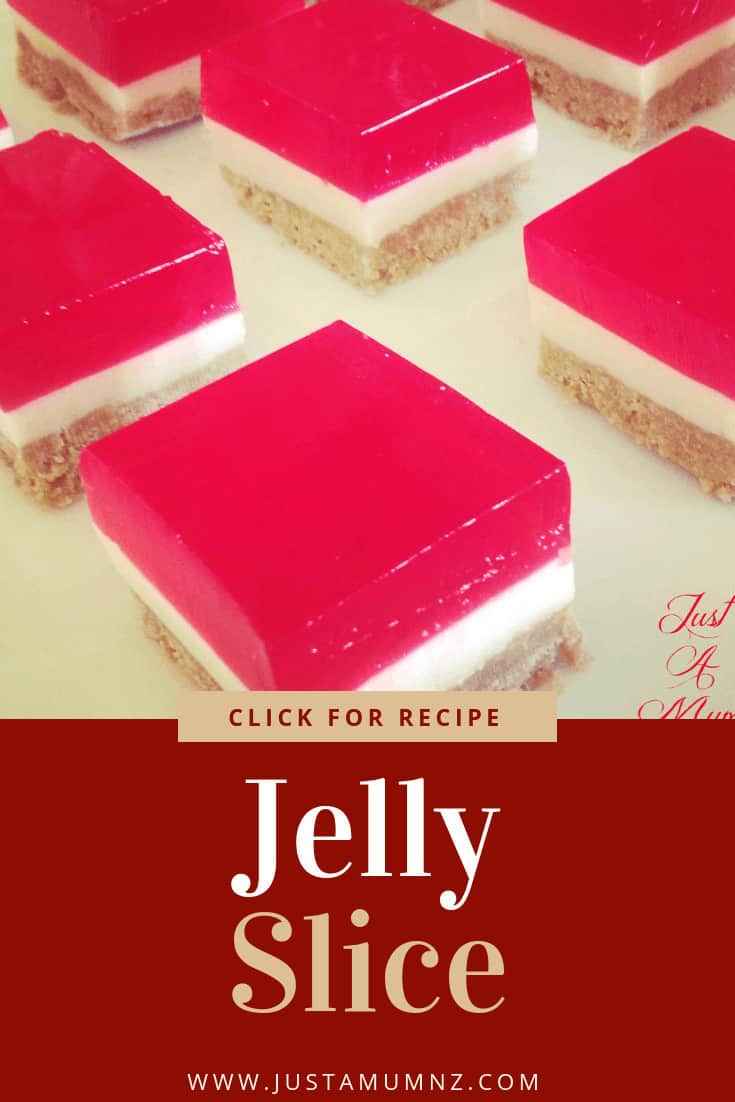 Many people assume this will be rich and overly sweet like a cheesecake, I assure you it is not. It is light and perfectly flavoured! I love adding lemon zest to the bottom two layers to add even more depth to the flavours.
Onto the recipe I hope you enjoy this amazing Jelly Slice.
So it is as simple as that!!
I hope you enjoy this pretty looking recipe. It would be a lovely one to share with family this Christmas or any occasion!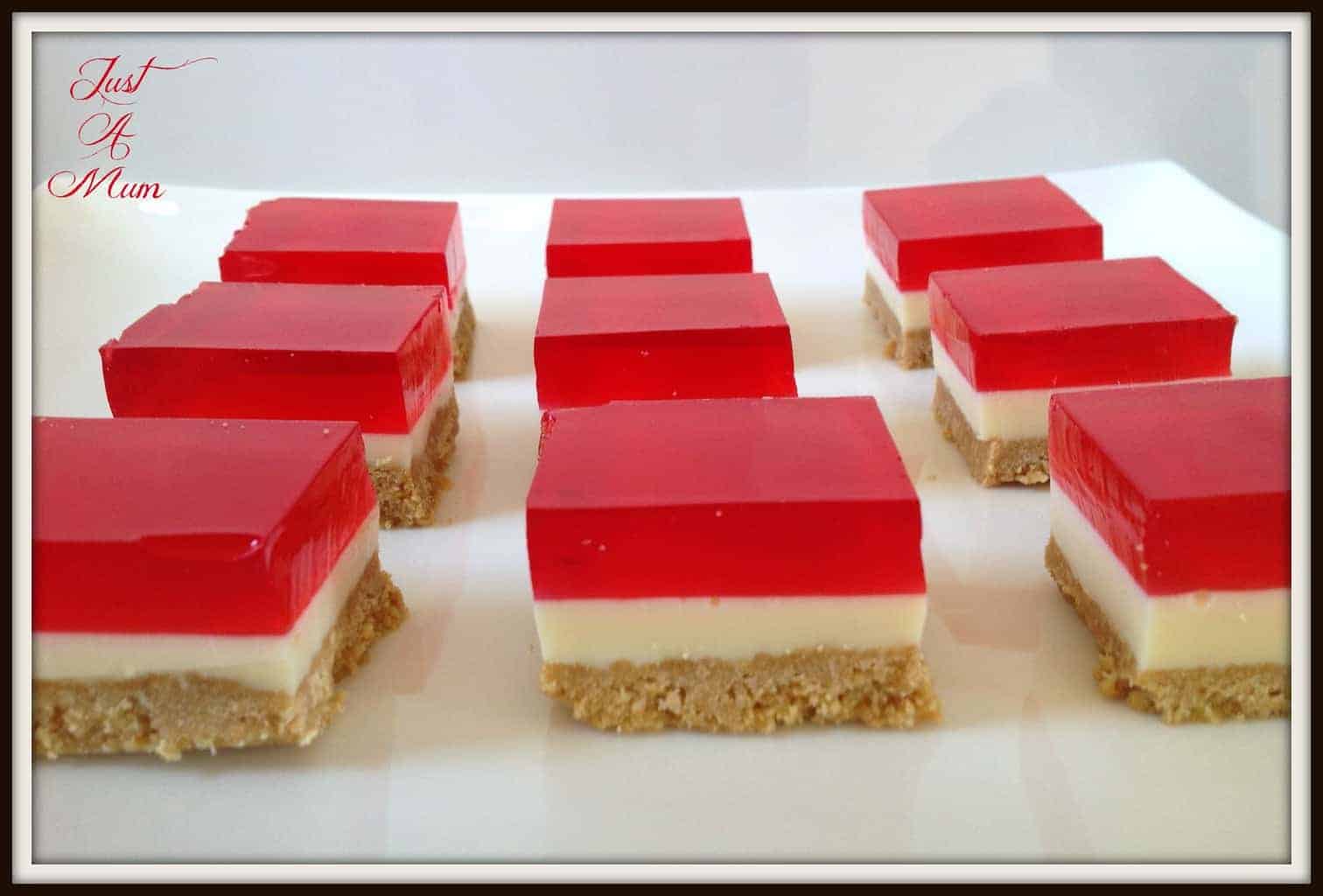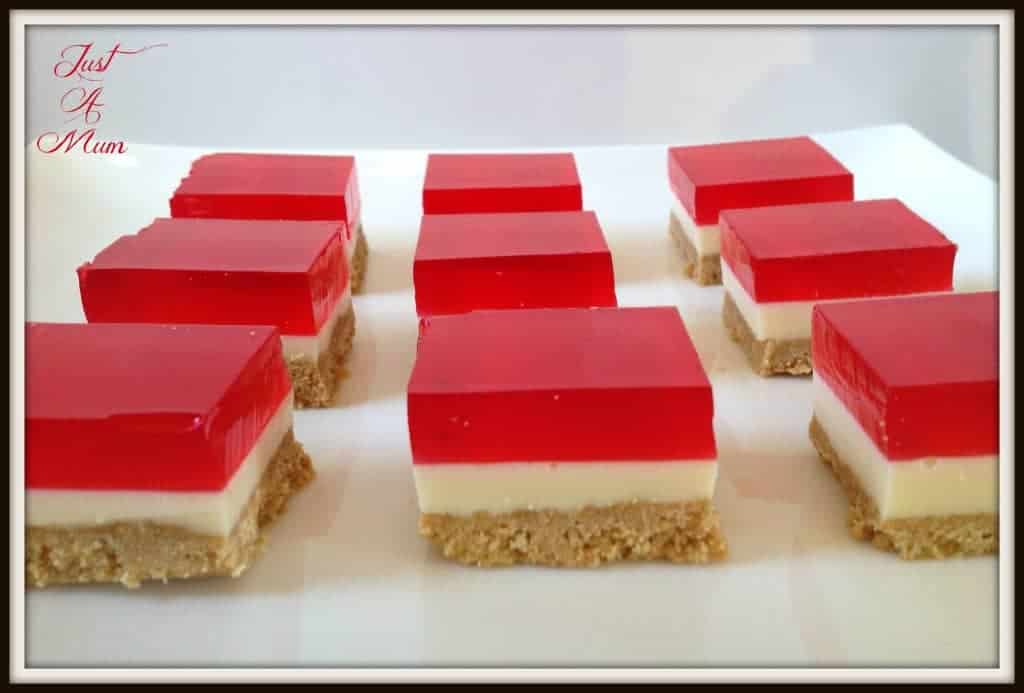 Thank you so much for stopping by to check out my latest recipes on my blog. If you are not already be sure to follow me on Facebook or Instagram for more deliciousness, and you can register your email in the subscription box below to receive all my recipes as I publish them.
Happy Baking
Anna
For more Jelly recipes check out these two below – so fun and easy!