Delicious and simple, my favourite two things for recipes to be. These Mallowpuff Christmas Puddings are a Christmas classic around here, everyone loves them!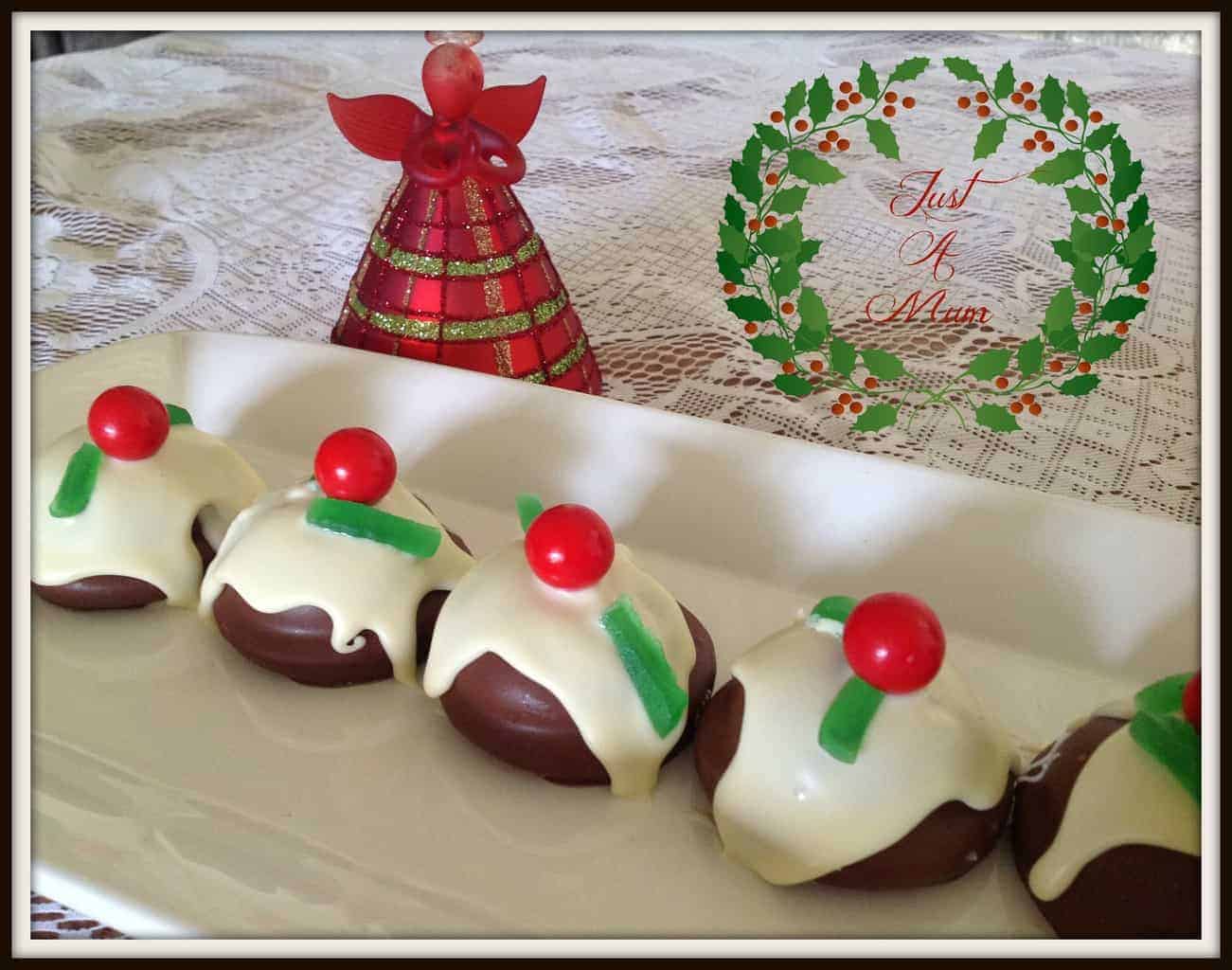 I love these little puddings, they are so quick and easy and just scream Christmas is here! There are many varieties and depending on what country you live in as to whether you call them Mallowpuffs, Royals or Marshmallow Biscuits the chocolate base for this recipe is yummy on its own!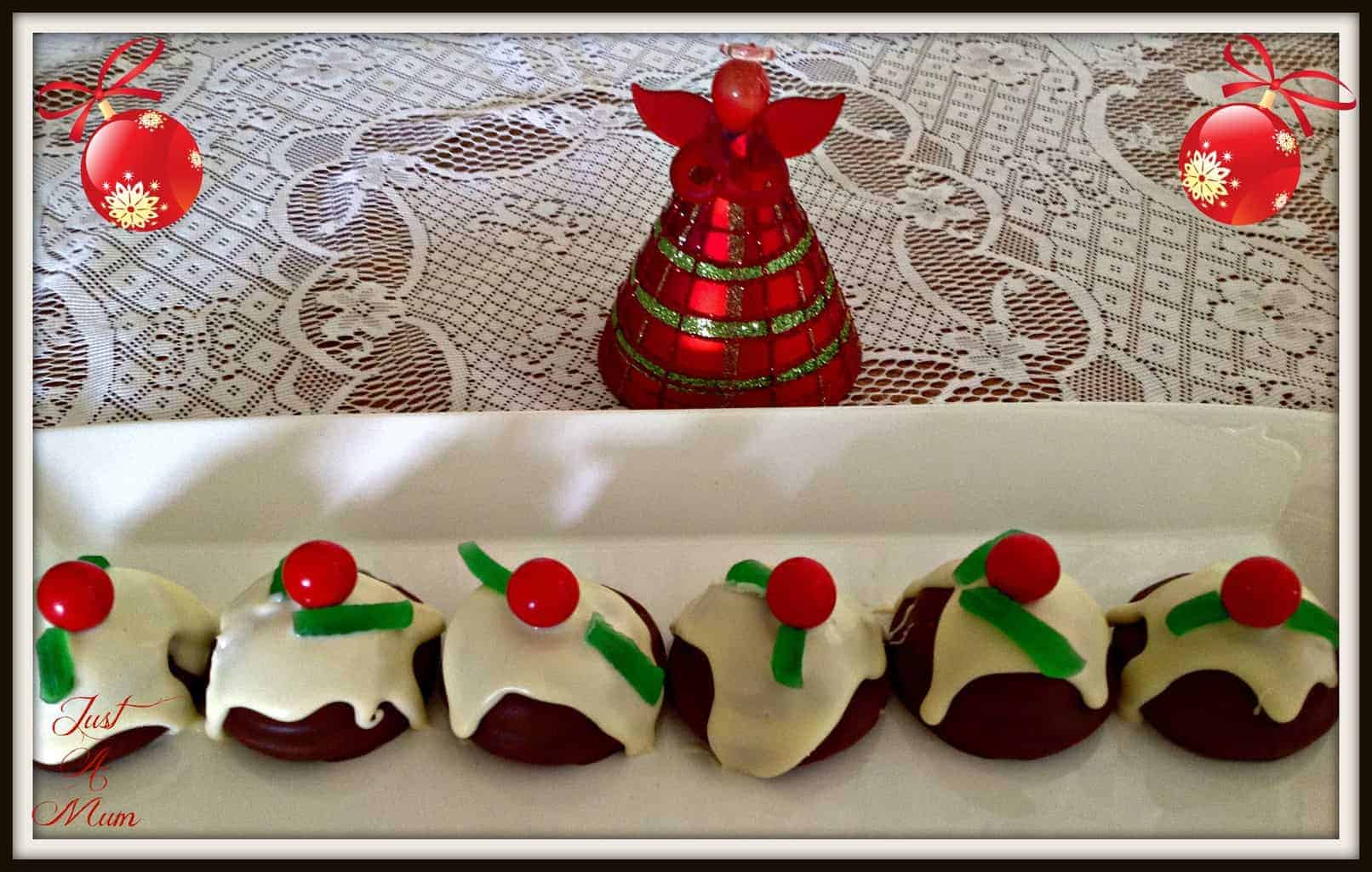 I tend to make these on a day that I am doing lots of other recipes with white chocolate so that the chocolate I melt is never wasted. It is a nice excuse to have a Christmas Baking session so I tend to make these near to Christmas as there will always be somewhere to take them!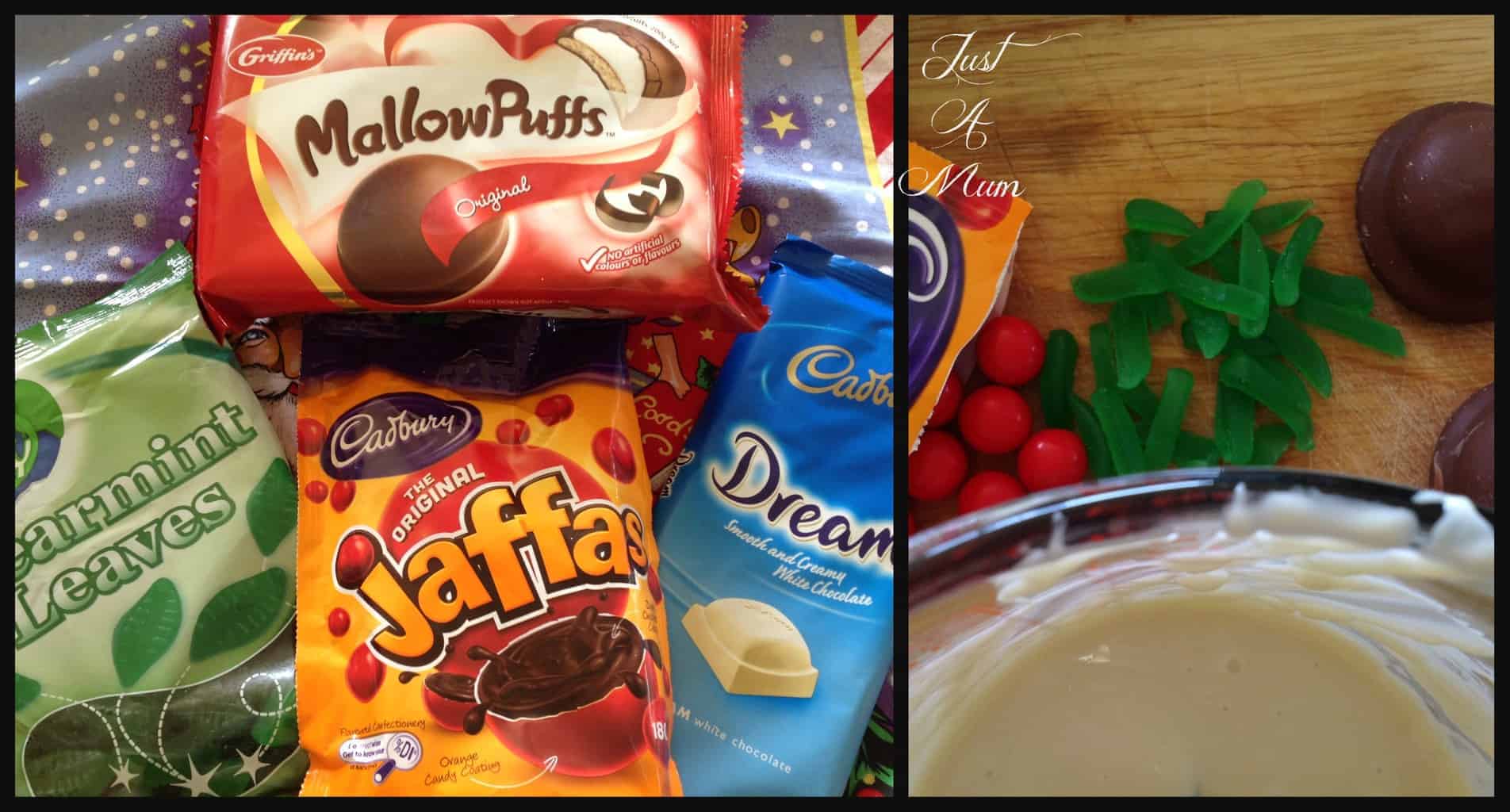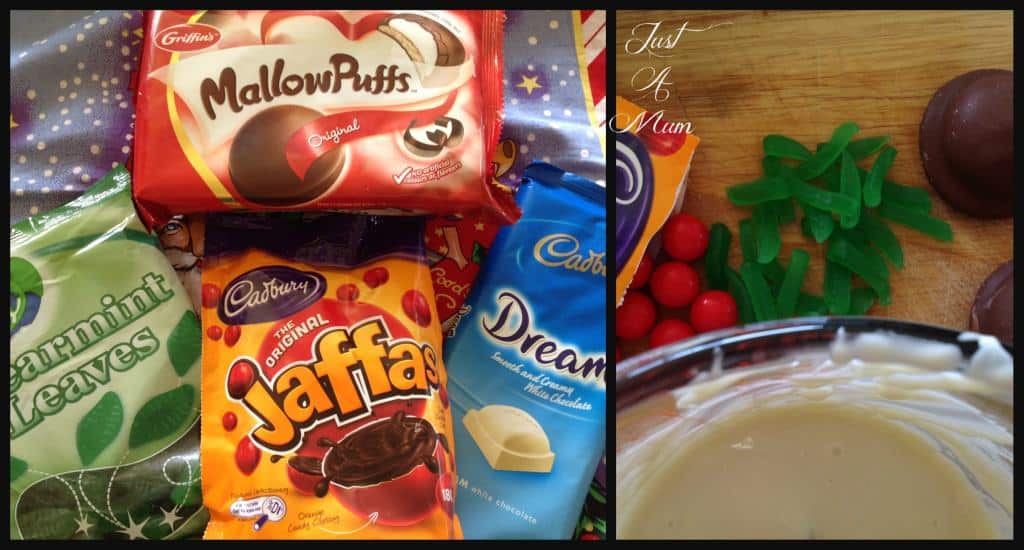 There are a few different variations around, the basically you drizzle white chocolate over the mallowpuff, add a red Jaffa and a few sliced green lollies to form the leaves of the holly – easy as that!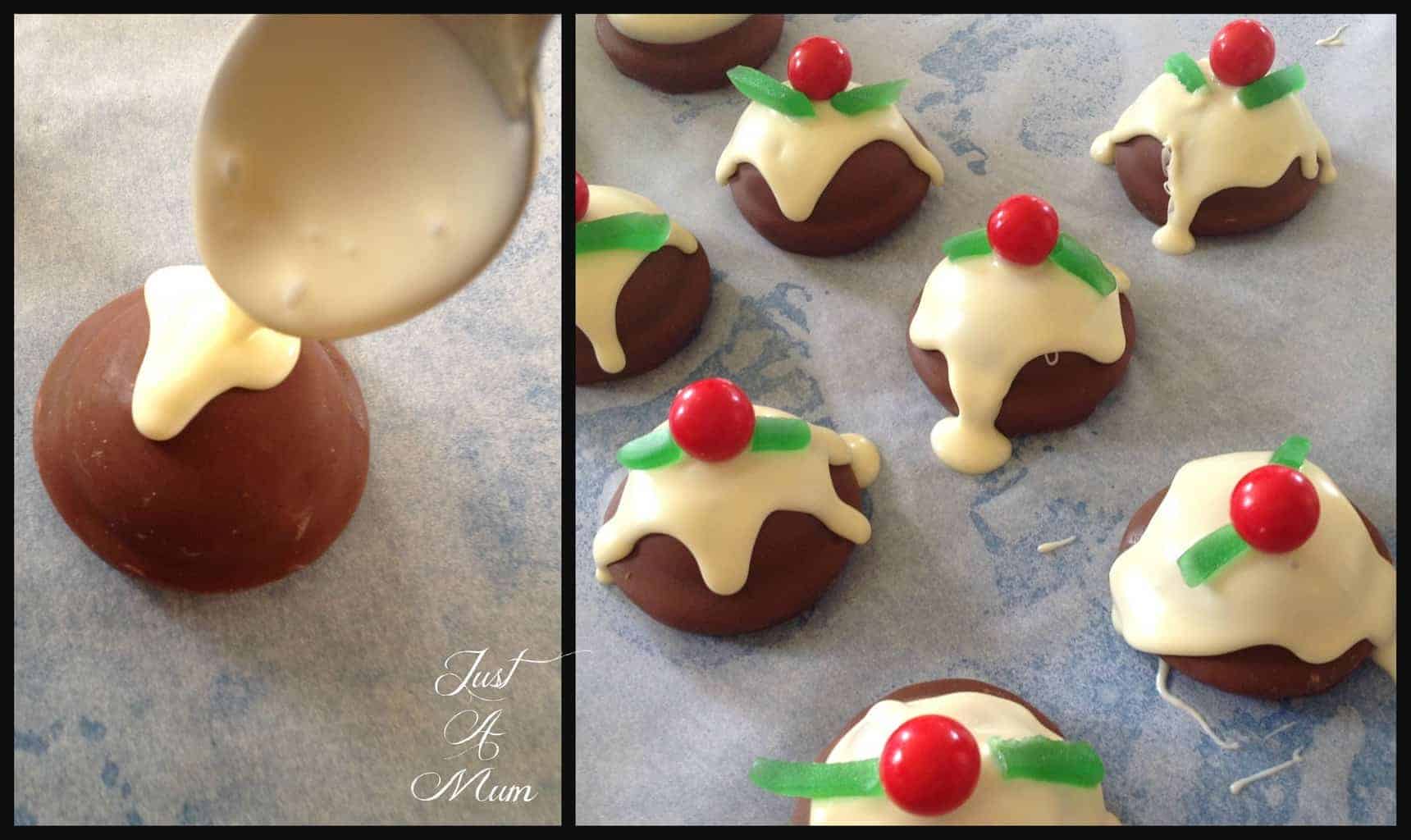 You will see from my photo that I have shown you the two different ways of doing the white chocolate and how they look – one way is a bit tidier and easier and that is dipping the mallowpuffs into the white chocolate, however I think that using a teaspoon to drizzle the white chocolate over the mallowpuff gives it a more genuine look of a Christmas pudding and you will get the knack of it in no time!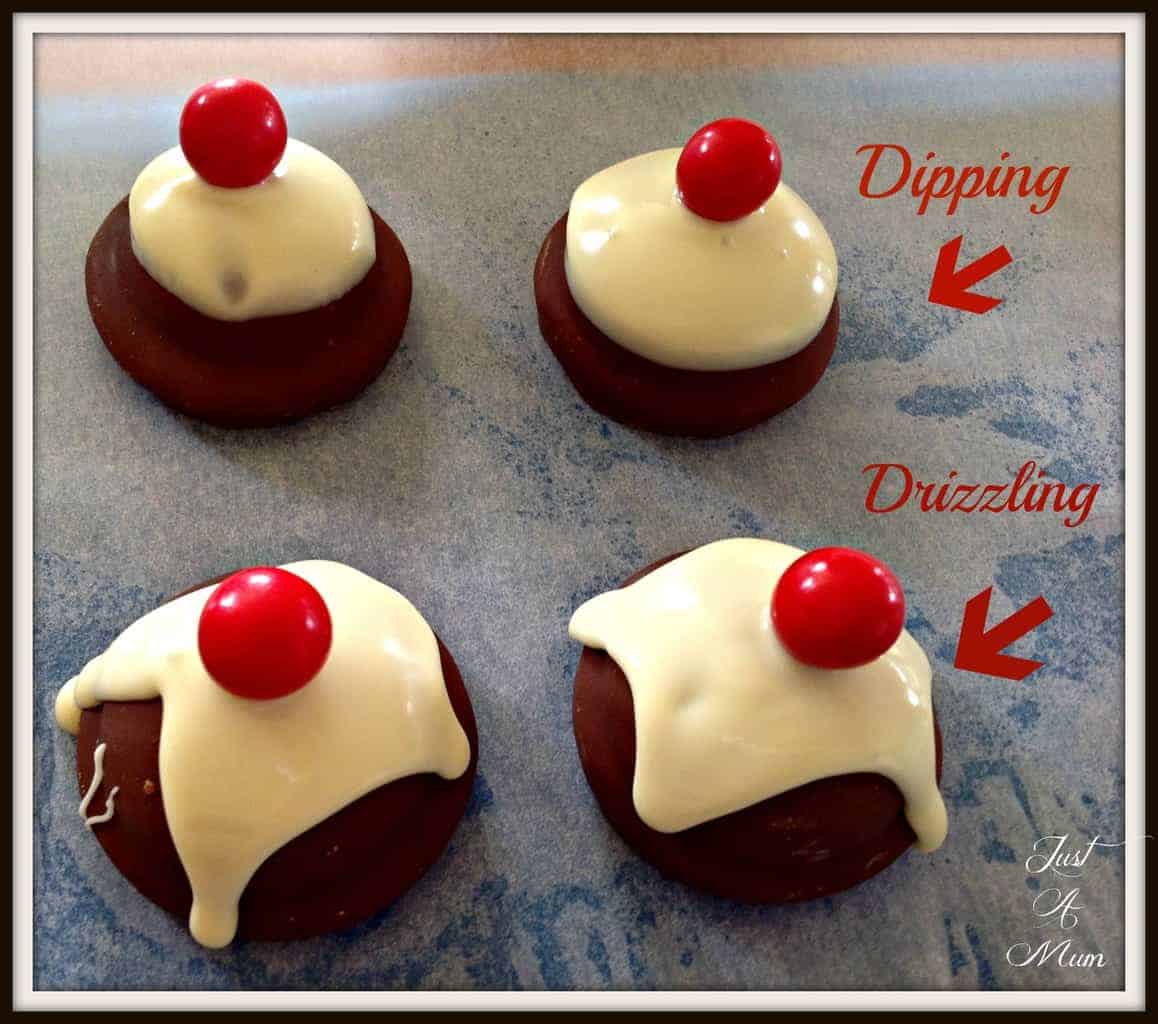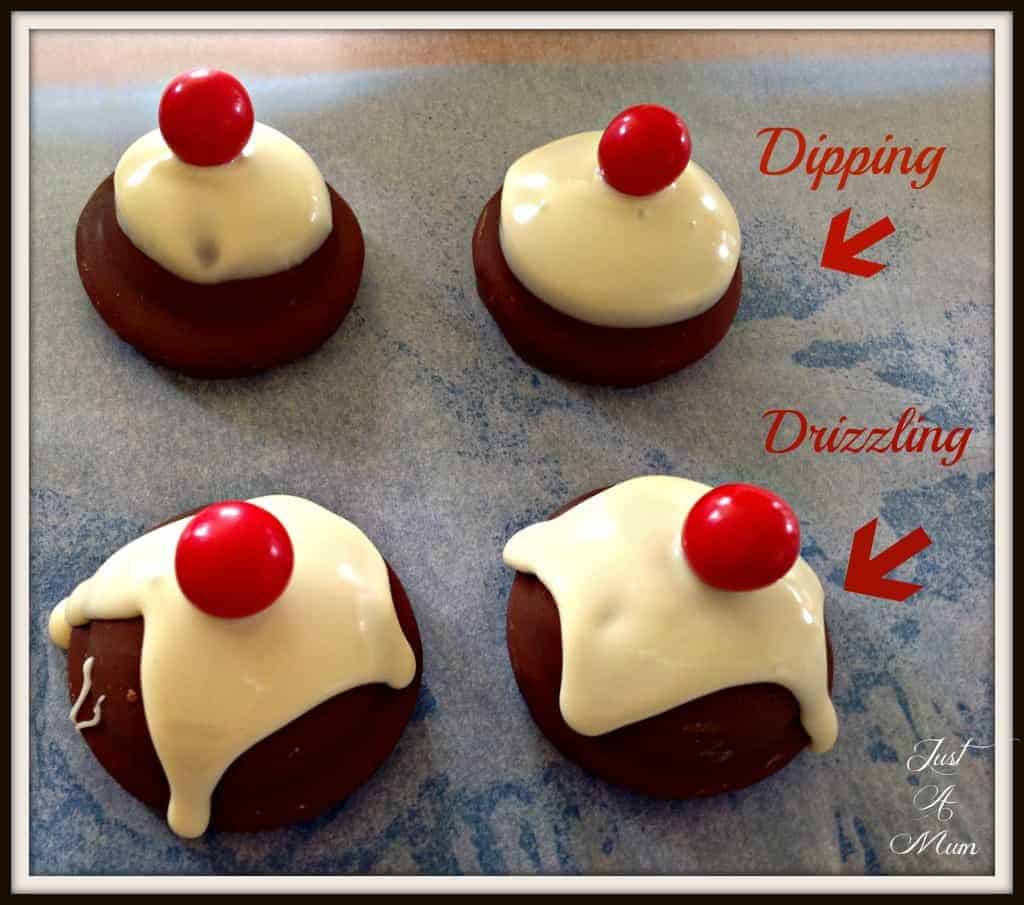 Another wee tip – I always freeze my mallowpuffs first, this seems to make the biscuit less soft when you add the warm melted chocolate – especially as for us Christmas is in summer time and things are hot and humid!
Do you love Christmas recipes? These are old classics – the lovely little santas on a sleigh – you could make a great platter with many of my ideas so be sure to look at all my Christmas Recipes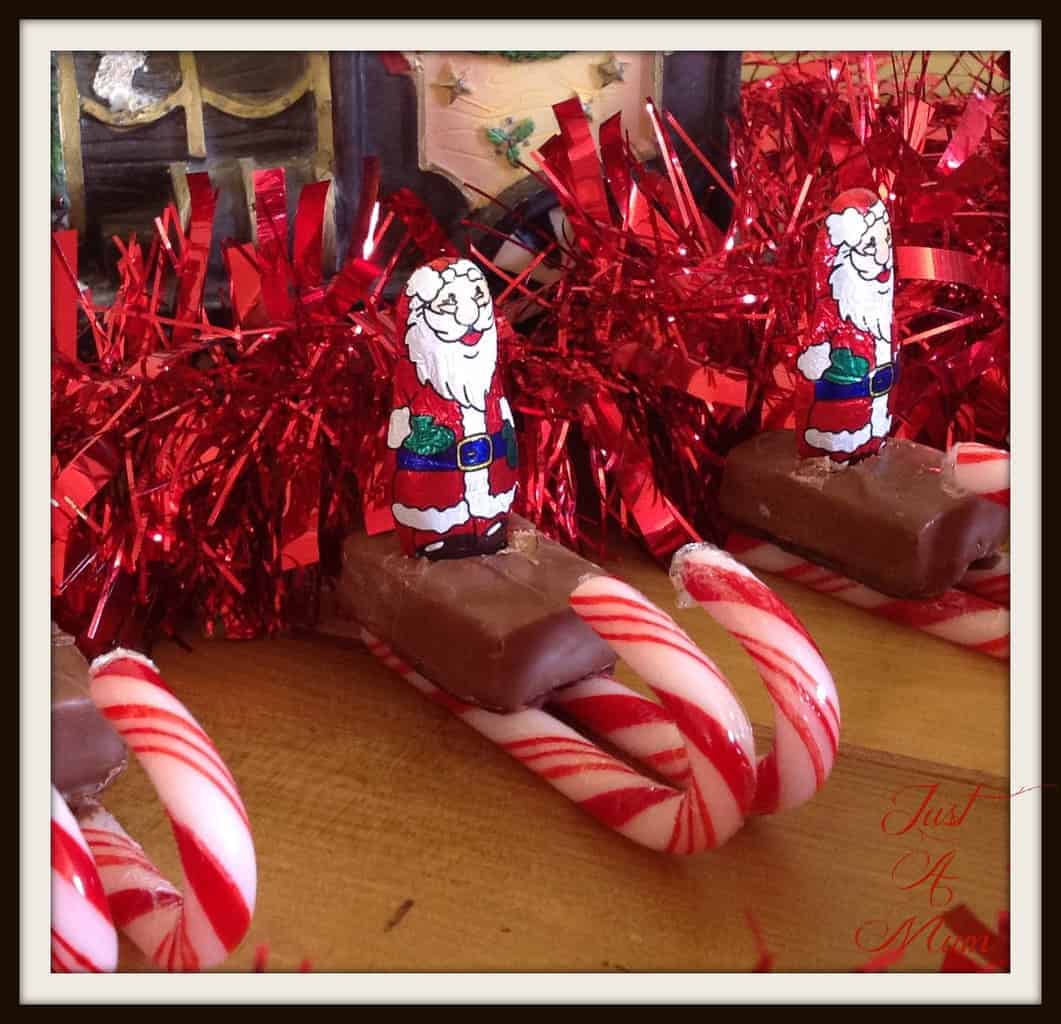 So onto the recipe, I hope you enjoy these Mallowpuff Christmas Puddings as much as we have done over the years.
It is as easy as that! So fun, the kids will love to help or come home to this for afternoon tea on their last day of school!
Thank you so much for stopping by to check out my latest recipes on my blog. If you are not already be sure to follow me on Facebook or Instagram for more deliciousness, and you can register your email in the subscription box below to receive all my recipes as I publish them.
Happy Baking
Anna