These Peppermint Creams are such a lovely recipe to make, deliciouis flavours, they make lovely gifts!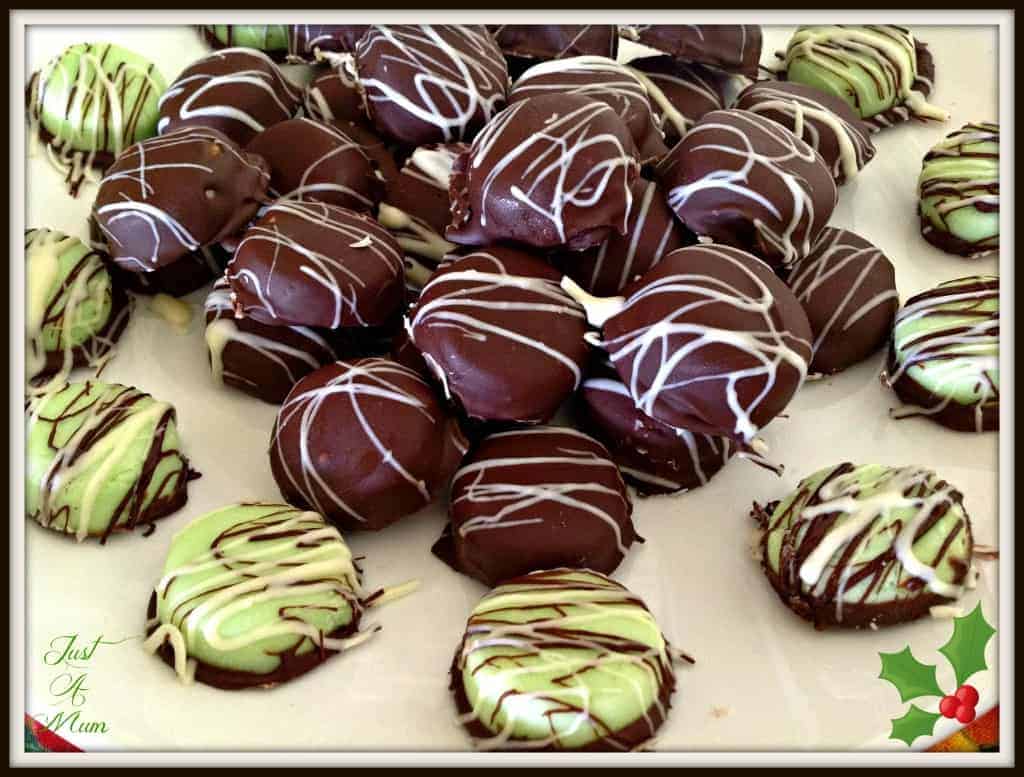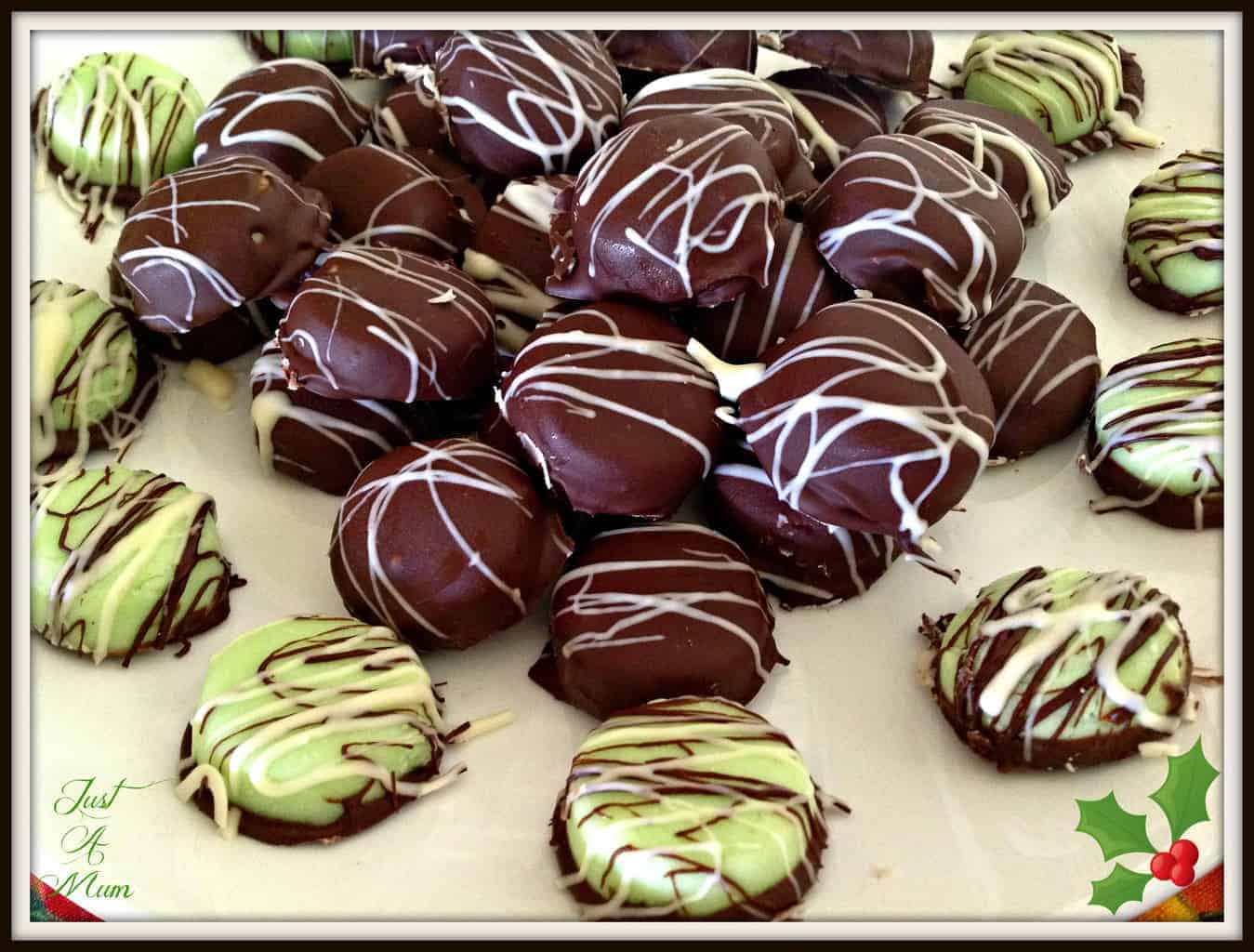 I love getting recipes from family and this recipe comes from my husbands Mum, although she does not remember it lol!
I recently had a disaster with a peppermint slice so I was a little hesitant making up this recipe in case I was cursed with icing sugar mint creations – and I have to admit I did have to tinker with the original recipe to get it to a good consistency, but if the feedback I got today from a group of ladies is anything to go by they were a hit!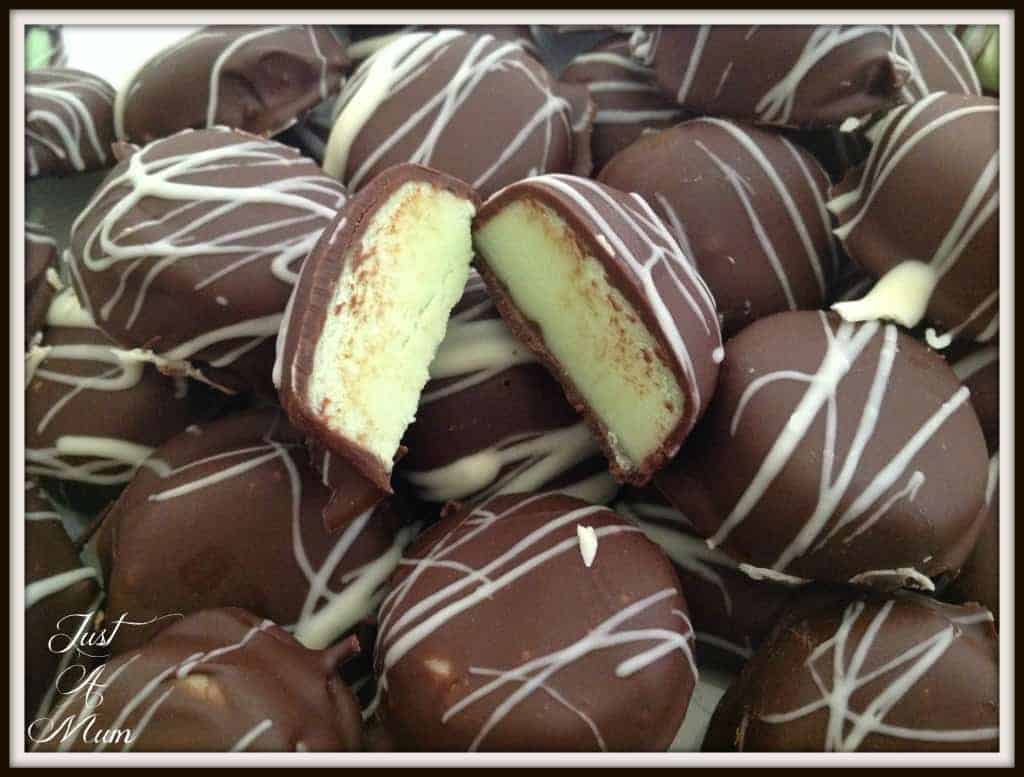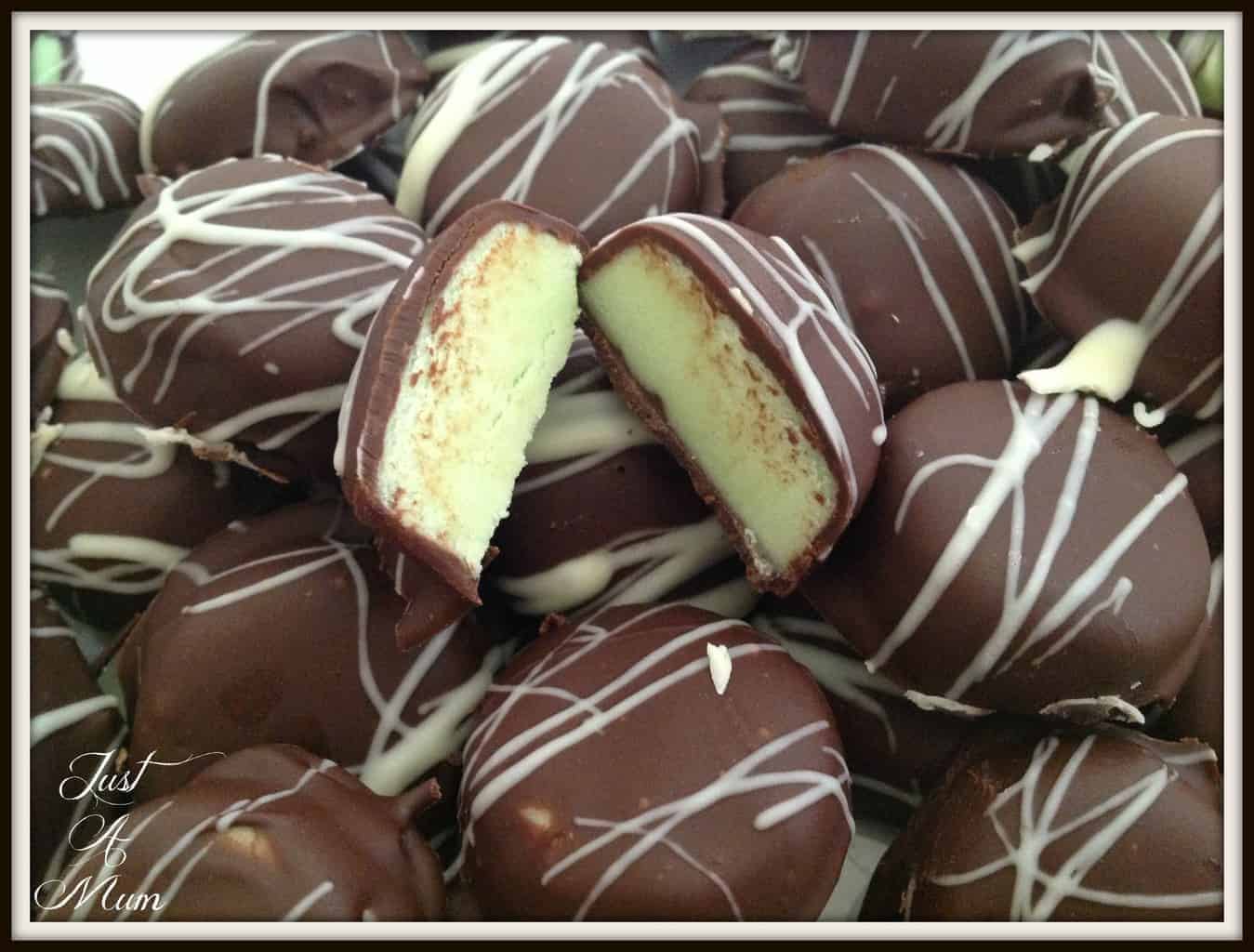 They were compared to an after dinner mint, and I can see the resemblance, although the centre is a little drier than a soft after dinner mint is still tastes lovely, minty and chocolately! It is a little fiddly but it is one of those things that you figure out with trial and error. I quite like doing different things at Christmas time so I didn't mind! I am looking forward to making strawberry hearts for Valentines day!

The final product is more grainy than creamy – this is totally normal and does not seem to detract from the taste – if it were too soft and creamy you could not roll it out so bear that in mind when you create them.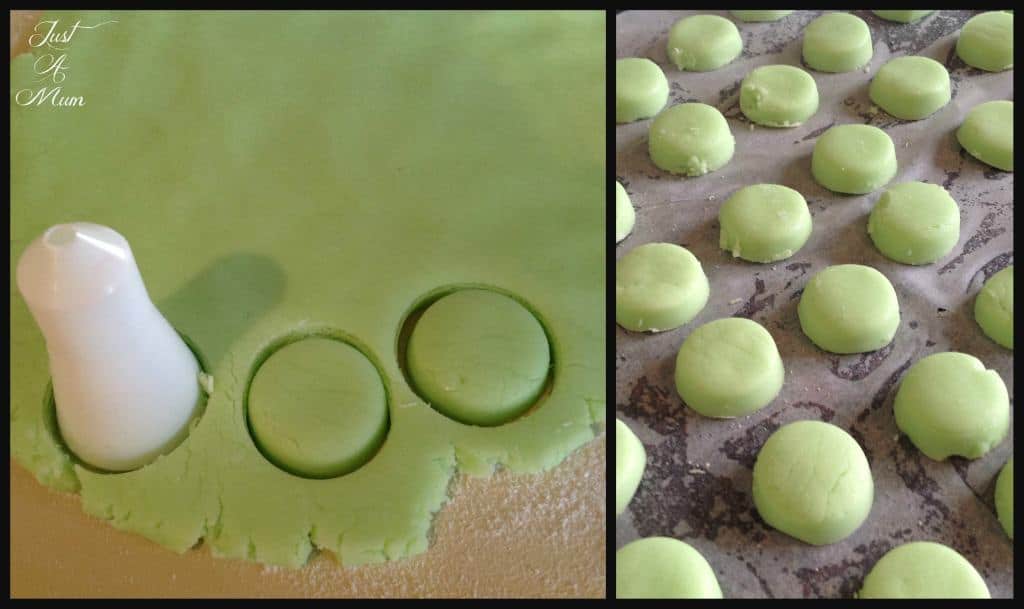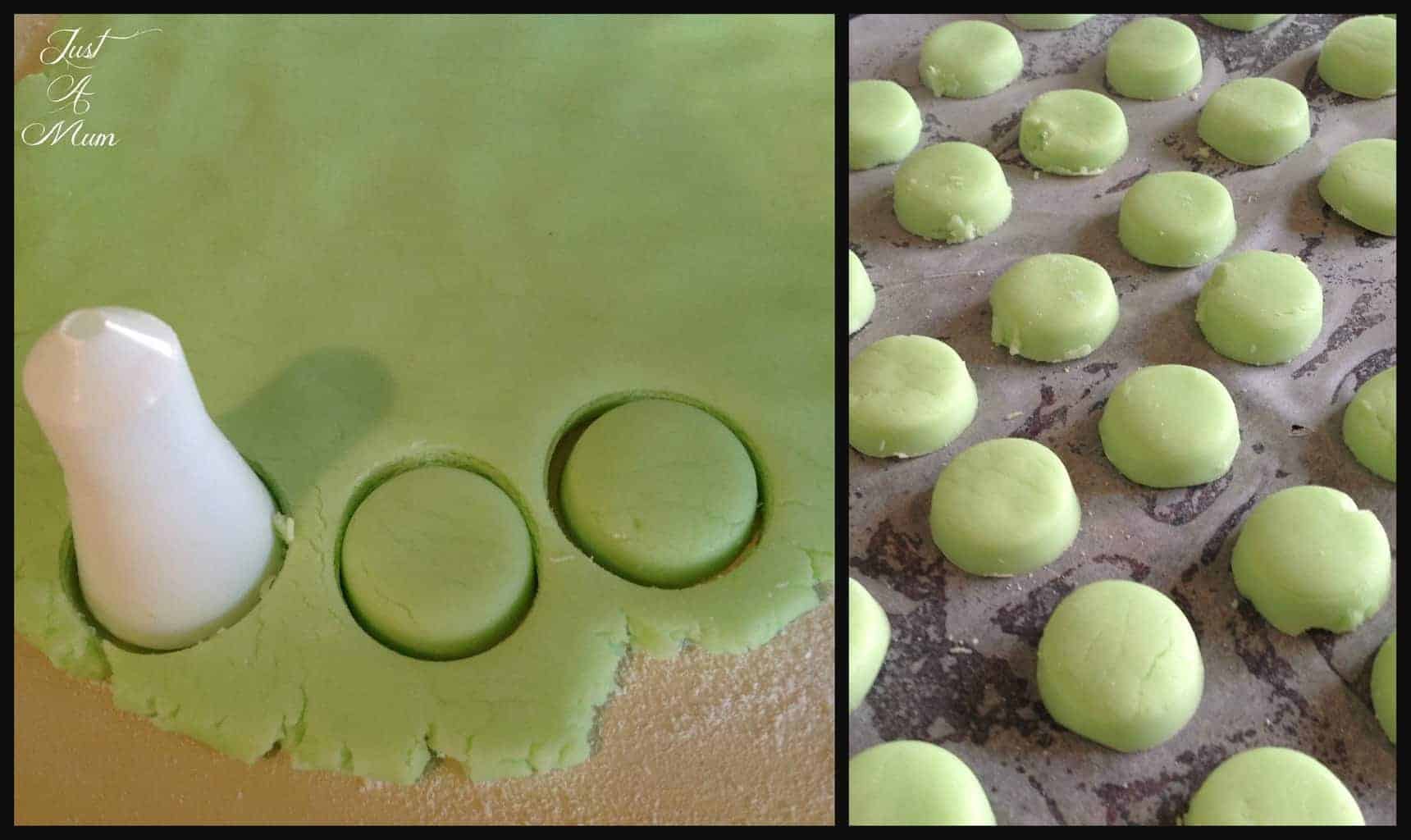 I like to make things as easy as possibly, so I have used a nozzle from one of my icing kits here to make the right size cutouts, you can use whatever you have on hand.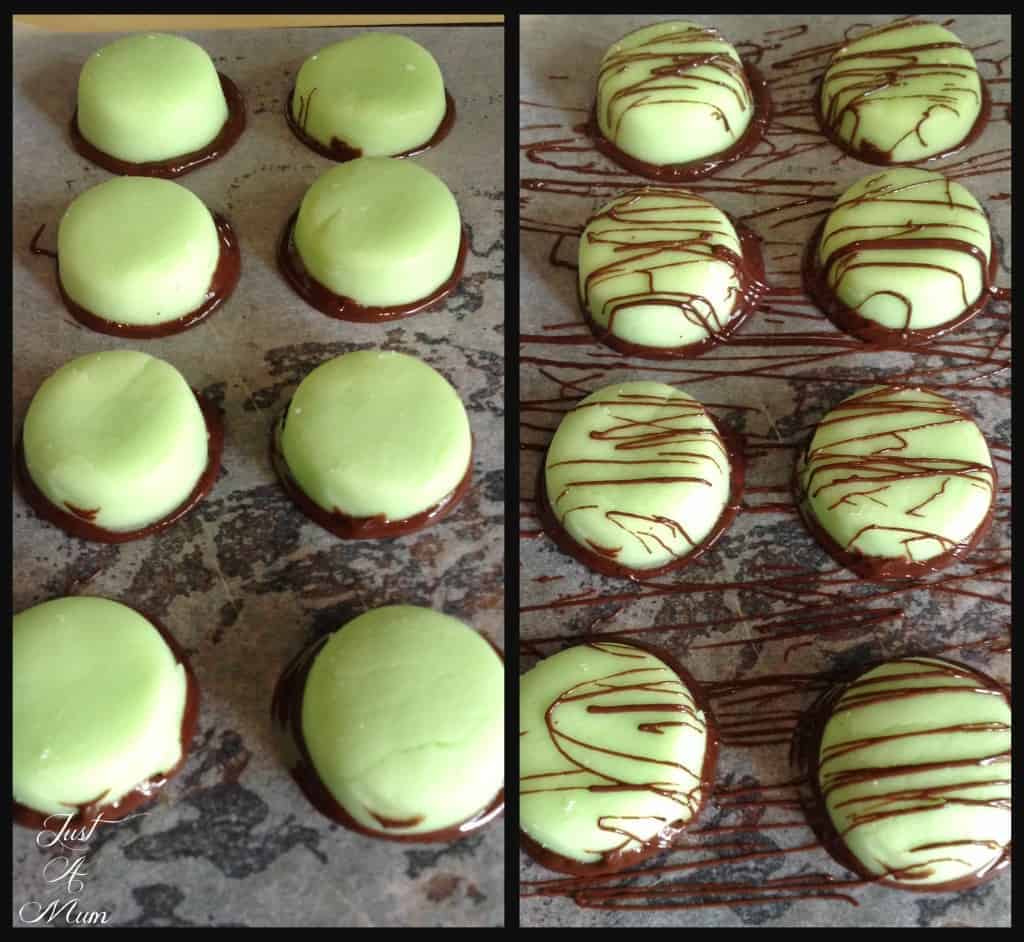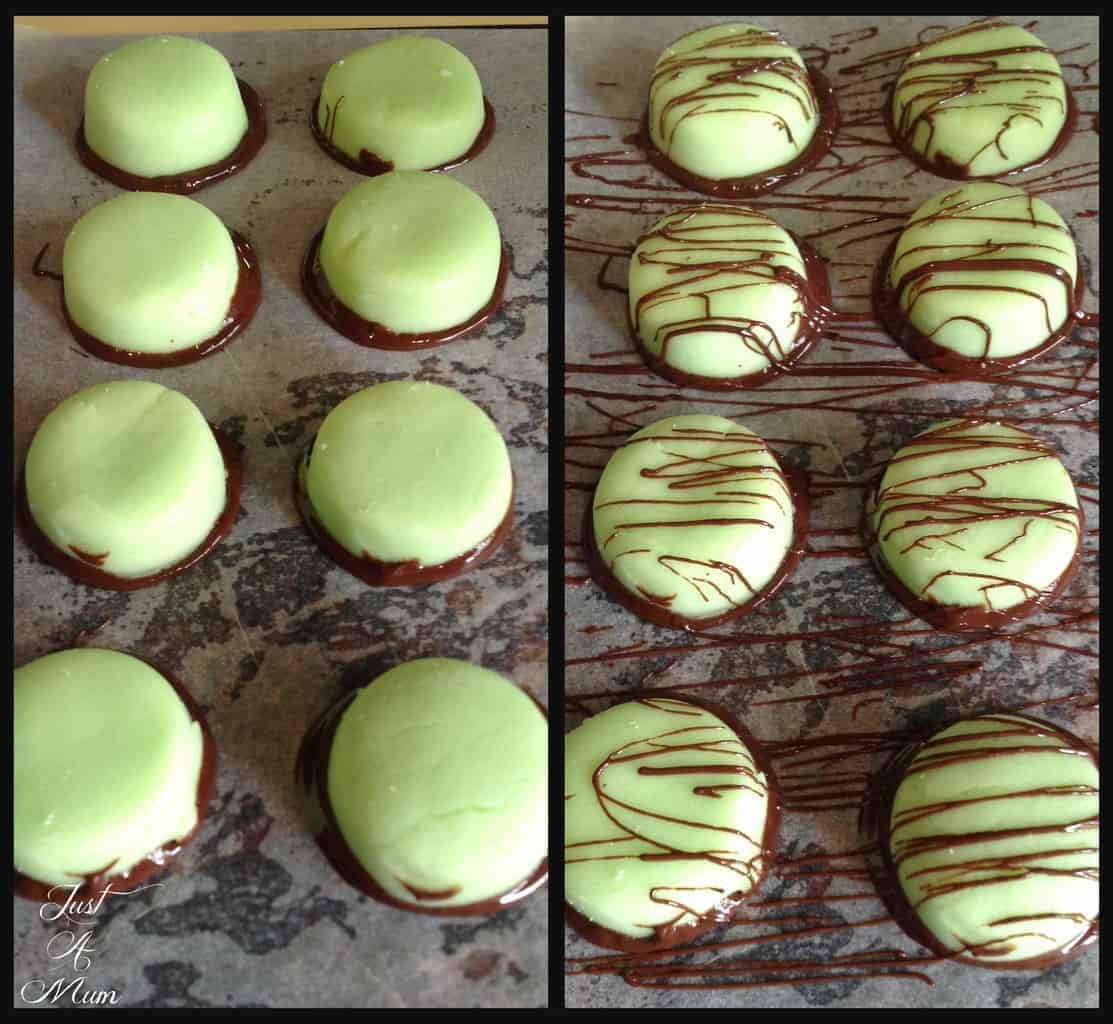 You may decorate these however you like! There are several methods including dunking the bases and flicking chocolate over them, or completely immersing them in chocolate. As you can see I have done a mixture of both.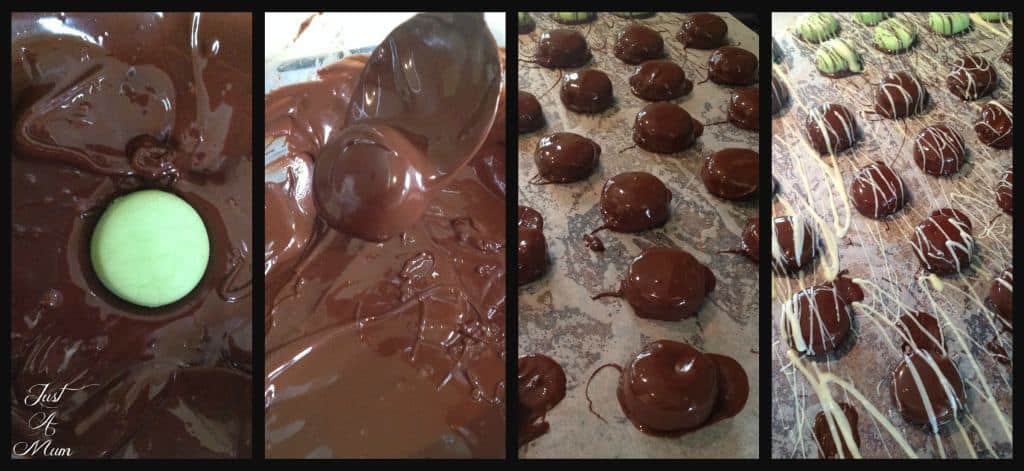 My favourite way to decorate these Peppermint Creams was to dip them completely in chocolate – then add melted white chocolate drizzles over the top once they had nearly set. You need to hang it off the end of a large spoon – you will get the hang of the balance so that the chocolate drizzles off but the cream does not fall back into the chocolate – trial and error! Have patience and fun!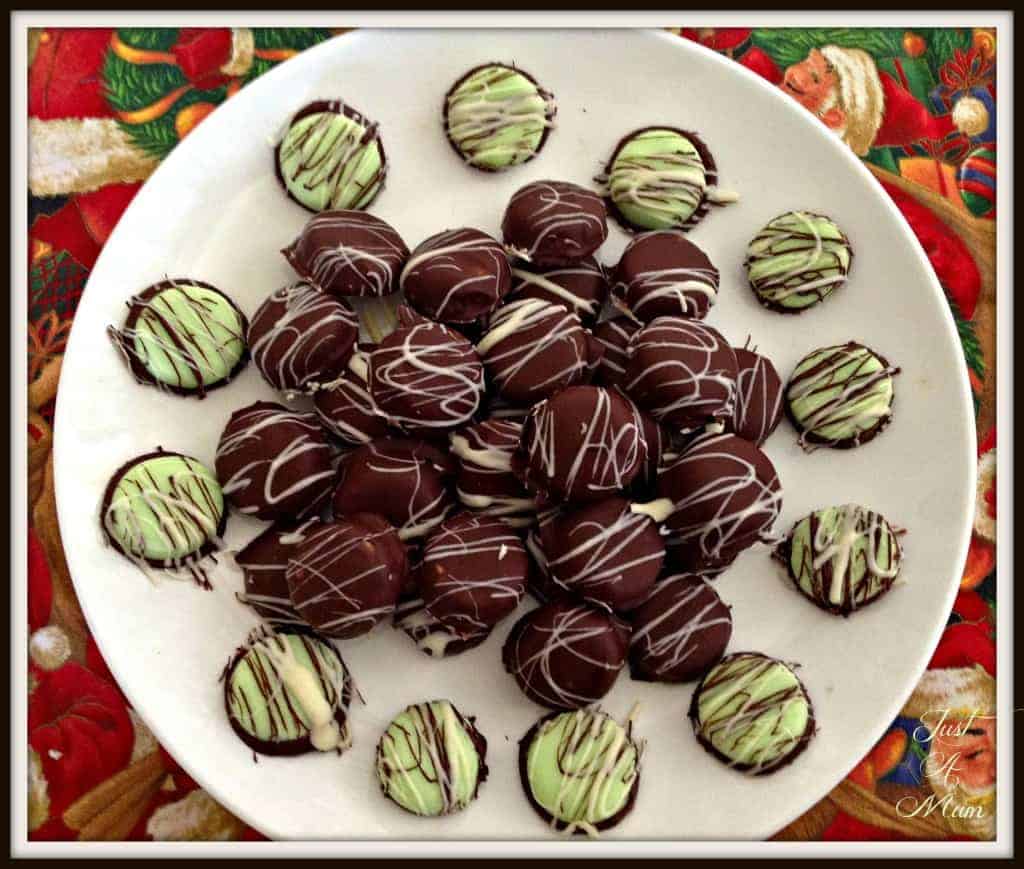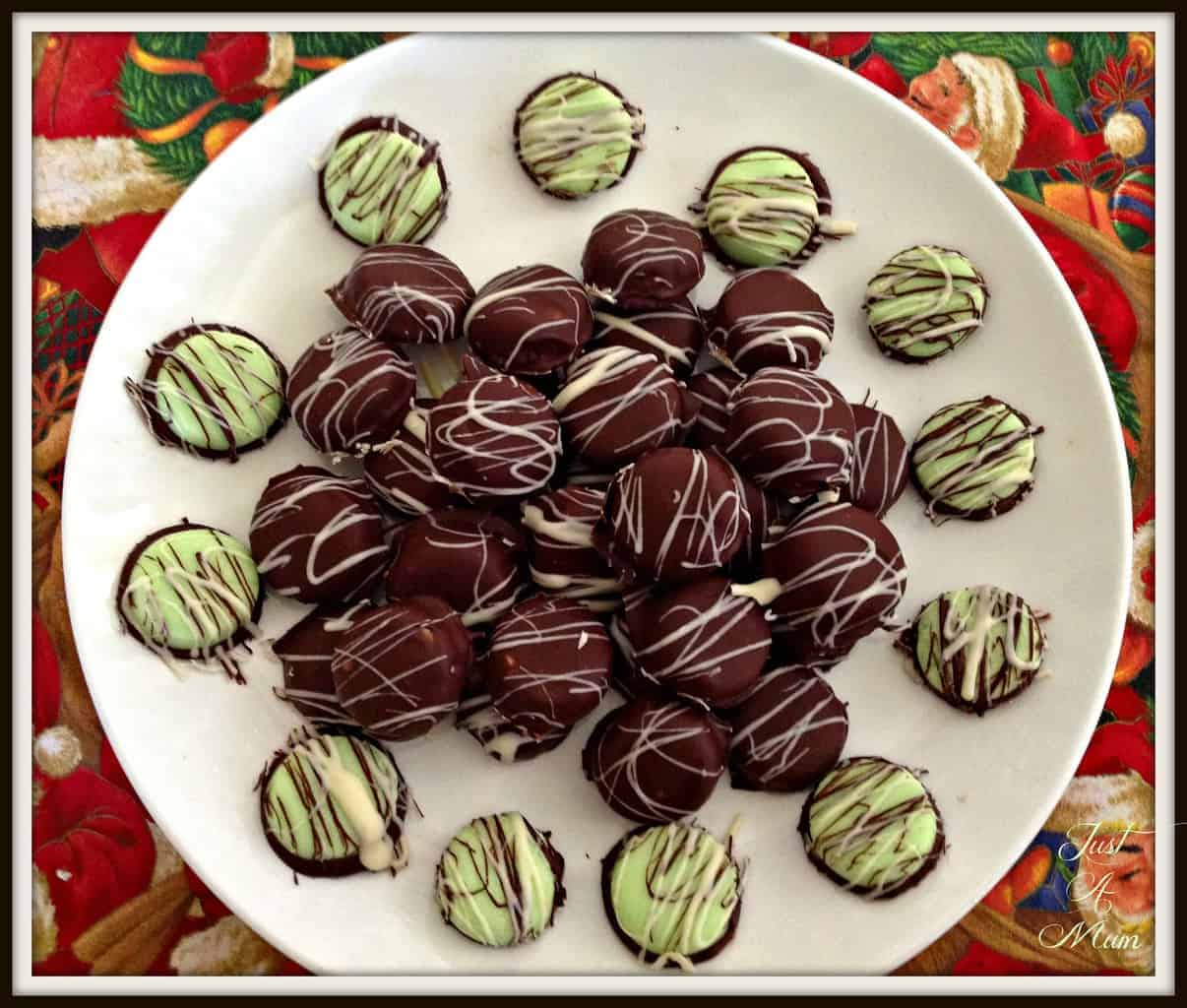 If you love the look of these try some other Christmas Confectionery on my page
Do not be daunted, there are a few steps but it is fun to play around with these ingredients. Kids and adult alike will love them!
Store them in the fridge until you are ready to use them.
And now onto the recipe for Peppermint Creams, a lovely treat.
I hope you have fun with this recipe – it would make the perfect gifts in little cellophane bags or to serve at one of your many Christmas functions!
Thank you so much for stopping by to check out my latest recipes on my blog. If you are not already be sure to follow me on Facebook or Instagram for more deliciousness, and you can register your email in the subscription box below to receive all my recipes as I publish them.
Happy Baking
Anna
If you want more Christmas Inspiration check out this link – lots of yummy Christmas Recipes and adding more each day!