I have long enjoyed this recipe at my friends home each Christmas, finally I have the recipe and I am delighted to share this delicious White Chocolate Rocky Road with you!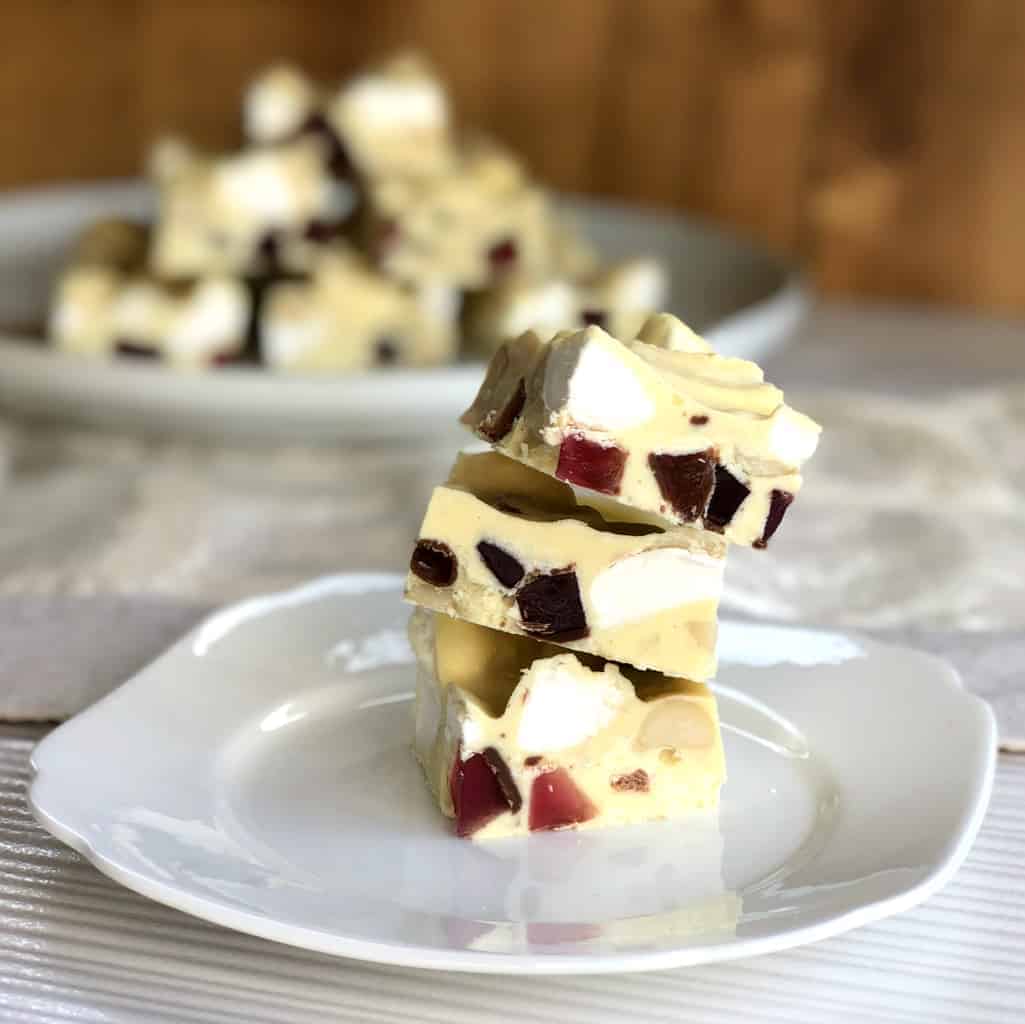 There are so many variations of Rocky Road out there in the world, each of them delicious and special on their own way. But this one is something else, it is so incredibly simple with no fancy techniques or ingredients but it is absolutely divine.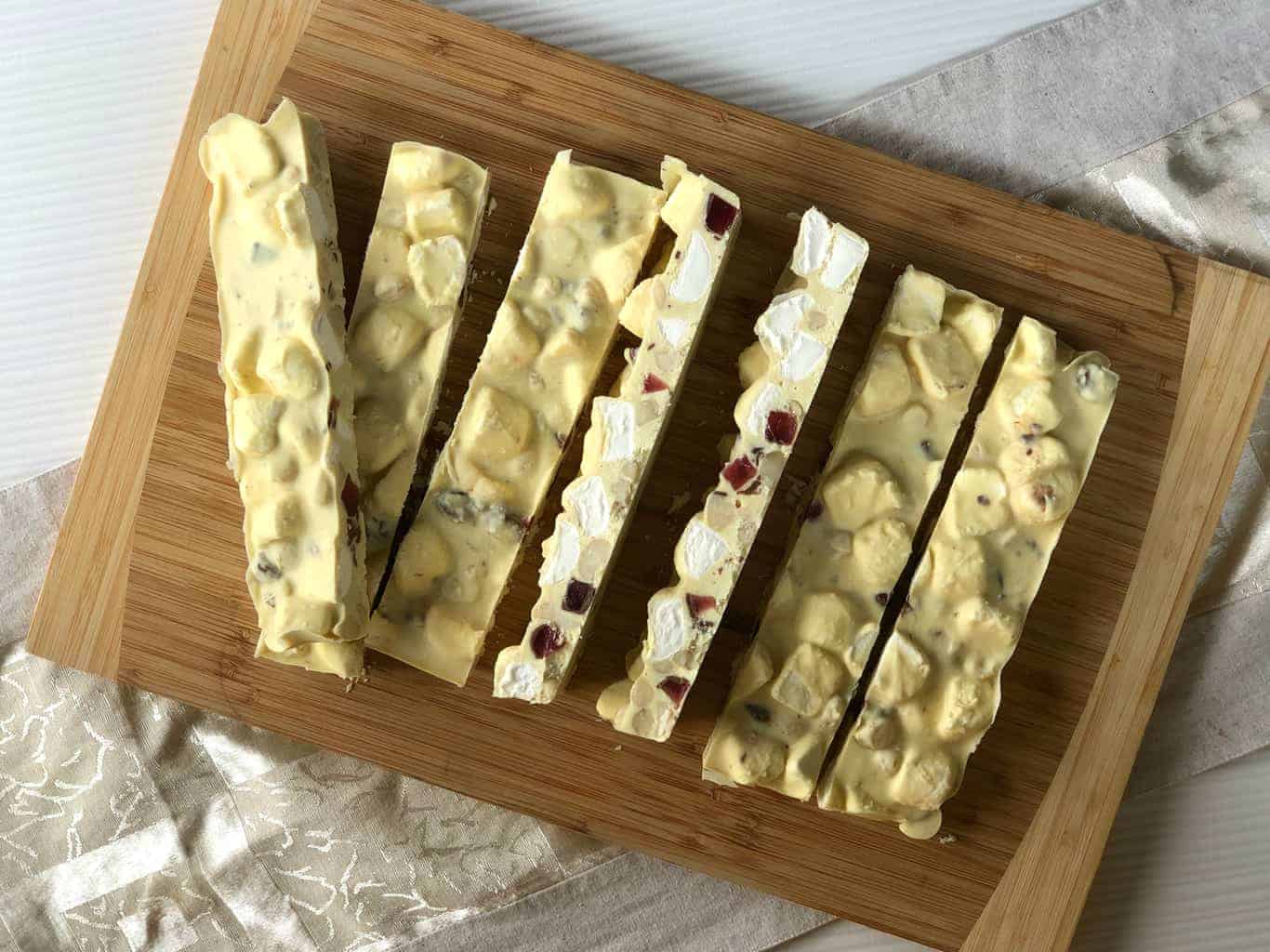 Before we start I warn you, this is not the worlds cheapest of recipes! It is definitely a special occasion treat and a little goes a long way, you may need to sit down for the next bit, you will need 4 blocks of Whittaker's chocolate or 900 grams…..yes that is not a typo! But it makes a massive batch, think roasting dish size. And oh my goodness, is sure is worth every penny! However you can halve the recipe. Just reduce the size of the dish you make it in.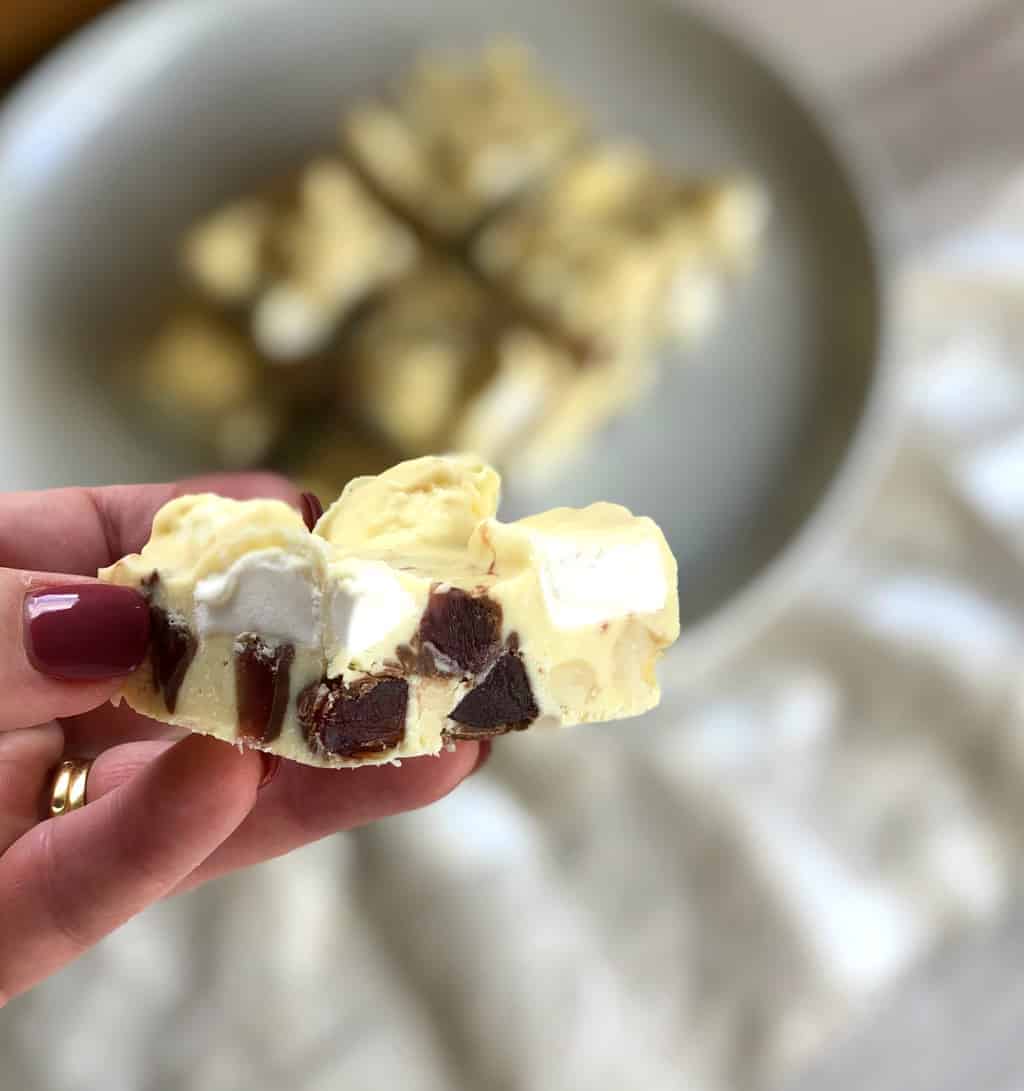 My friend Alison is an incredible cook and baker, her recipes are always something special and I love trying them and I have now since asked her for a few of them to share with you! She has 6 gorgeous children and is such a special human being, I am lucky to have her as a friend, and to steal recipes from.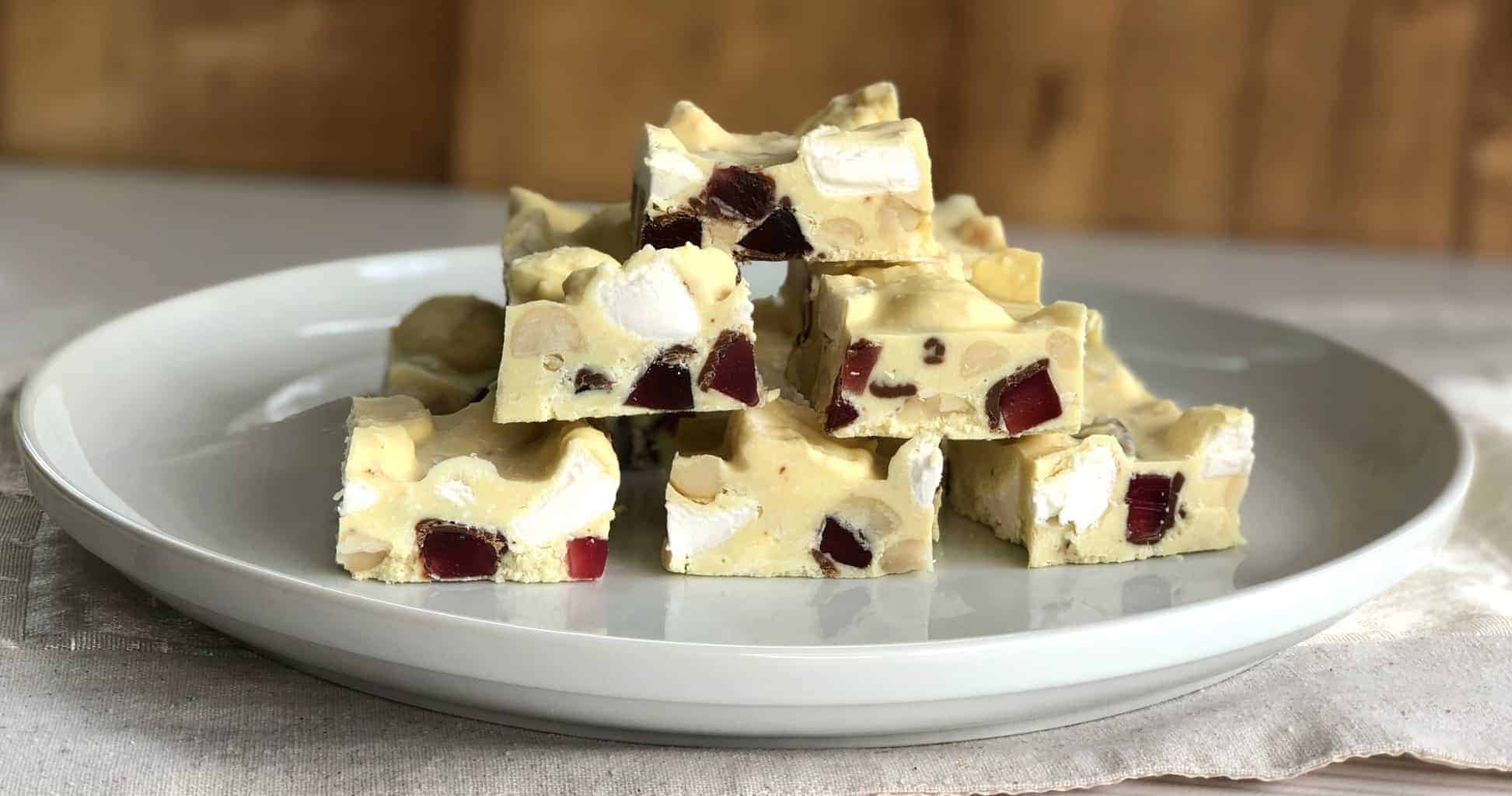 A little bit about the recipe, there are only 5 ingredients but it is wonderful. Many rocky roads include vegetable shortening. This helps to set the chocolate and make it more stable at room temperature. This does not contain that so it does tend to melt a little as you hold it, but that is a small price to pay for such heavenly treats! If you are fancy you could temper the chocolate, but I don't have time for such things!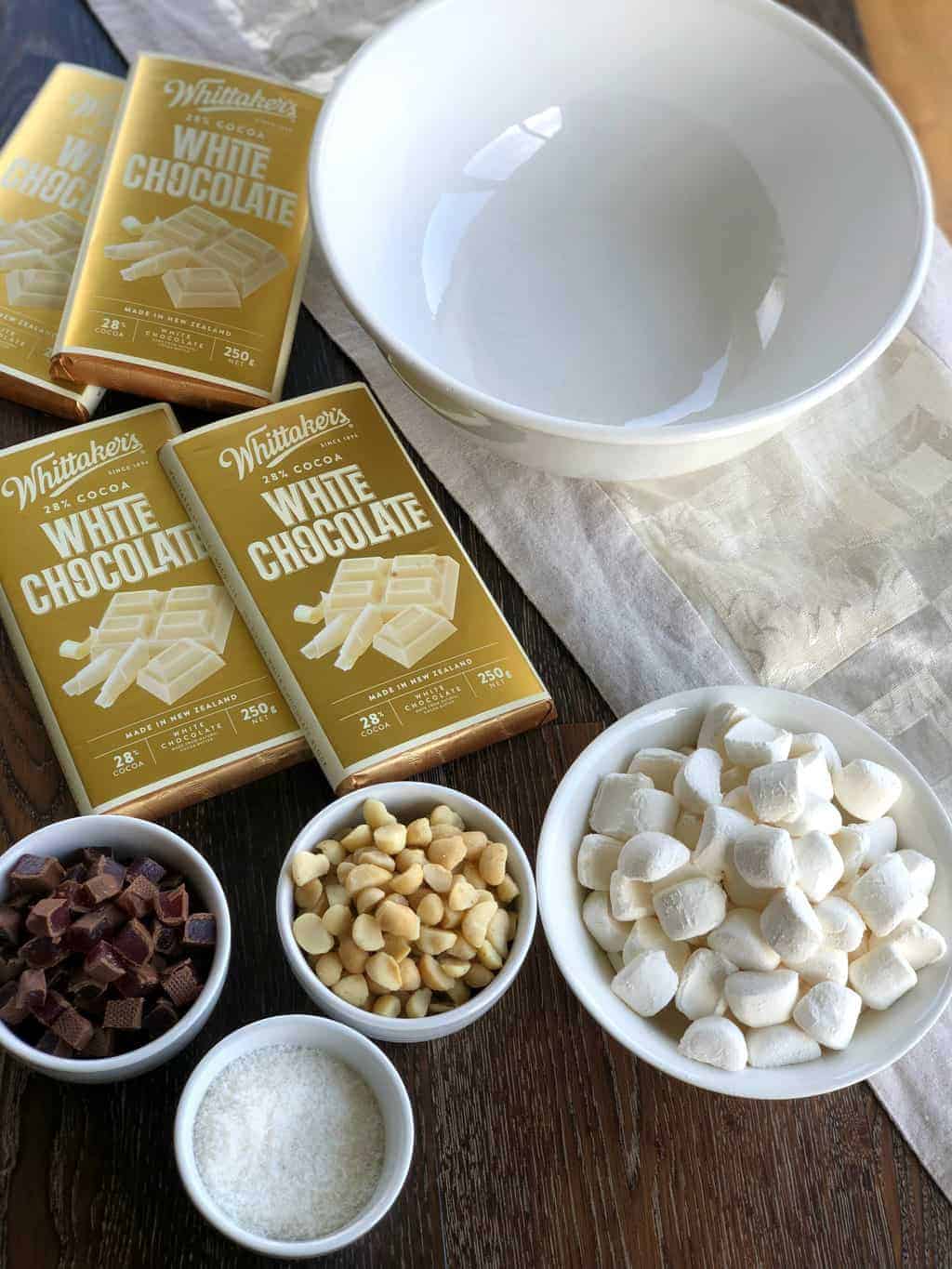 I also have made this as per Alisons instructions which is for white marshmallows only, it just looks so good this way. But feel free to use pink and white! The turkish delight is an optional extra but is also what drew me to this recipe in the first place! So I say always add them in! I use the Fry's brand and they are just delicious, I used the little mini bars for this one.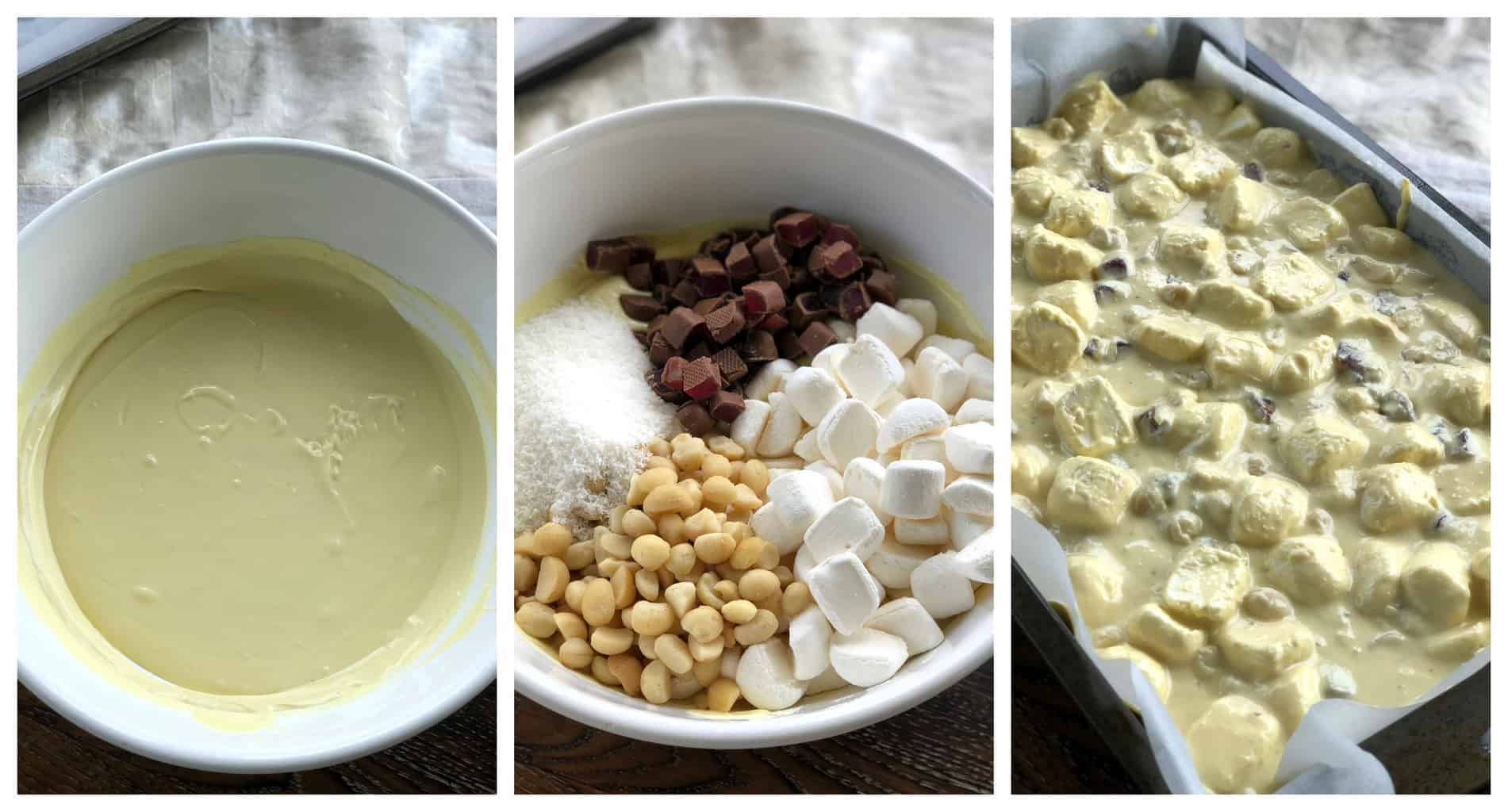 I have also shared a Milk Chocolate Rocky Road version, as why not! You can make both, you can find the recipe to that one here. I have put mine in the freezer to save for a special occasion. You can see the size I have cut them for the photos, at least halve them for serving! They are very decadent and delicious. As with these sorts of recipes they are very versatile, feel free to amend them to suit your tastes, but if you make as is, they are amazing.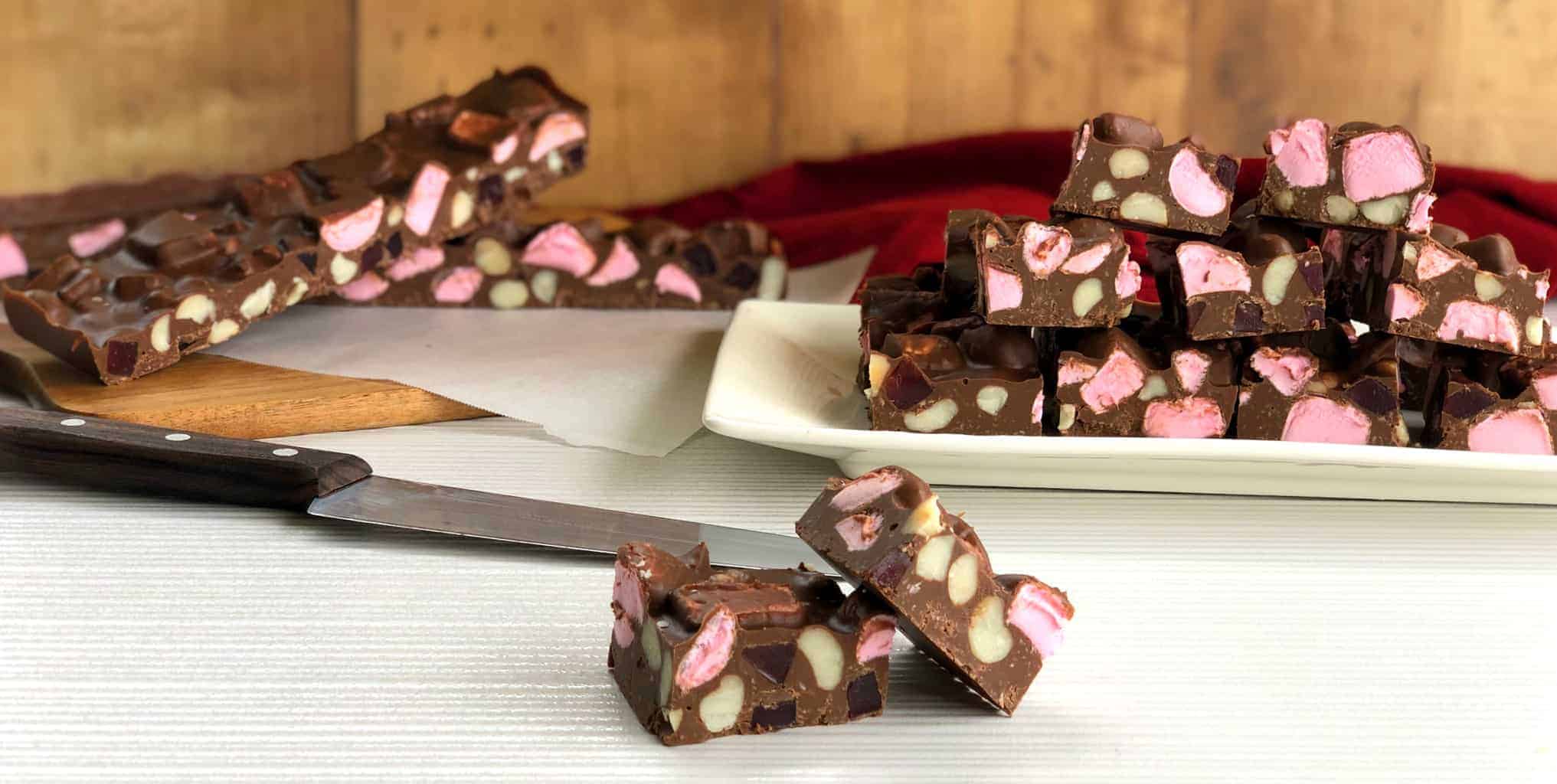 So onto the recipe, just five ingredients, please enjoy this recipe for White Chocolate Rocky Road
How easy is that! This would be the perfect dish or gift for Christmas, this recipe goes a long way, feel free to halve the recipe to suit your needs. Thank you Alison!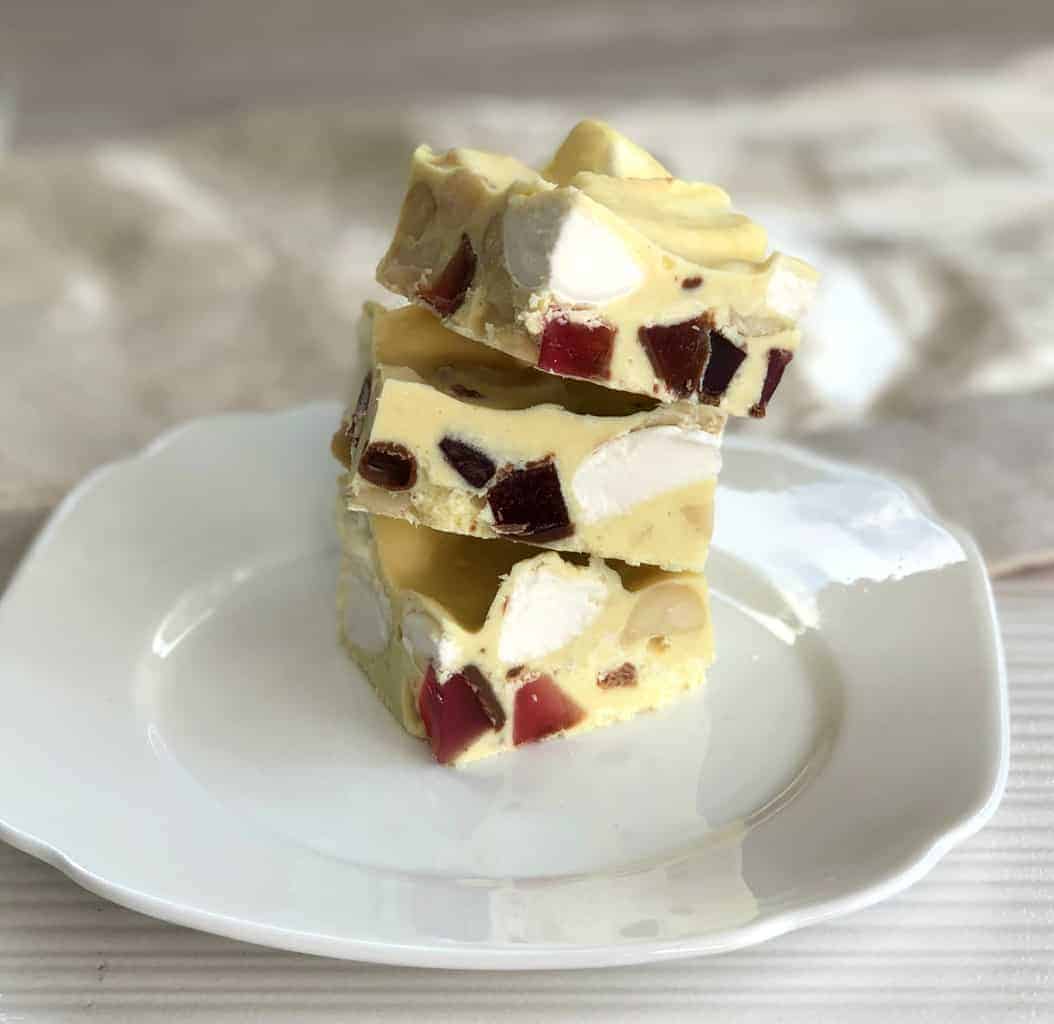 Thank you so much for stopping by to check out my latest recipes on my blog. If you are not already be sure to follow me on Facebook or Instagram for more deliciousness, and you can register your email in the subscription box below to receive all my recipes as I publish them.
Happy Baking
Anna
If you love rocky road, why not try this other version, a delicious Rocky Road Christmas Wreath and a more traditional Rocky Road recipe