The lovely thing about having a foodie website is the excuse to make lots of recipes that I have only admired in the past. These Cookie Christmas Trees are definitely something I have admired from afar!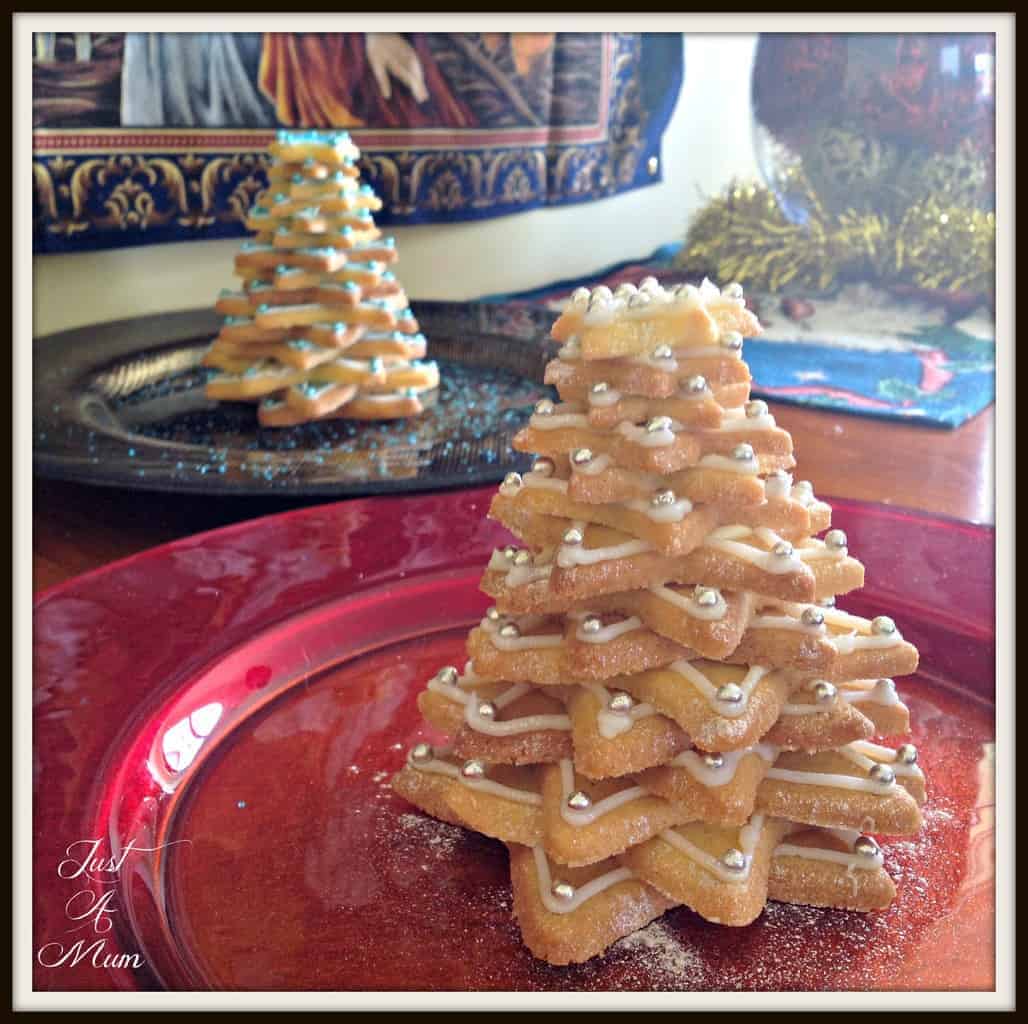 So I was delighted to find just how easy they are! I already have a cookie recipe that I love using for cookie cutter shapes. This recipe is lovely buttery and short and so easy to work with.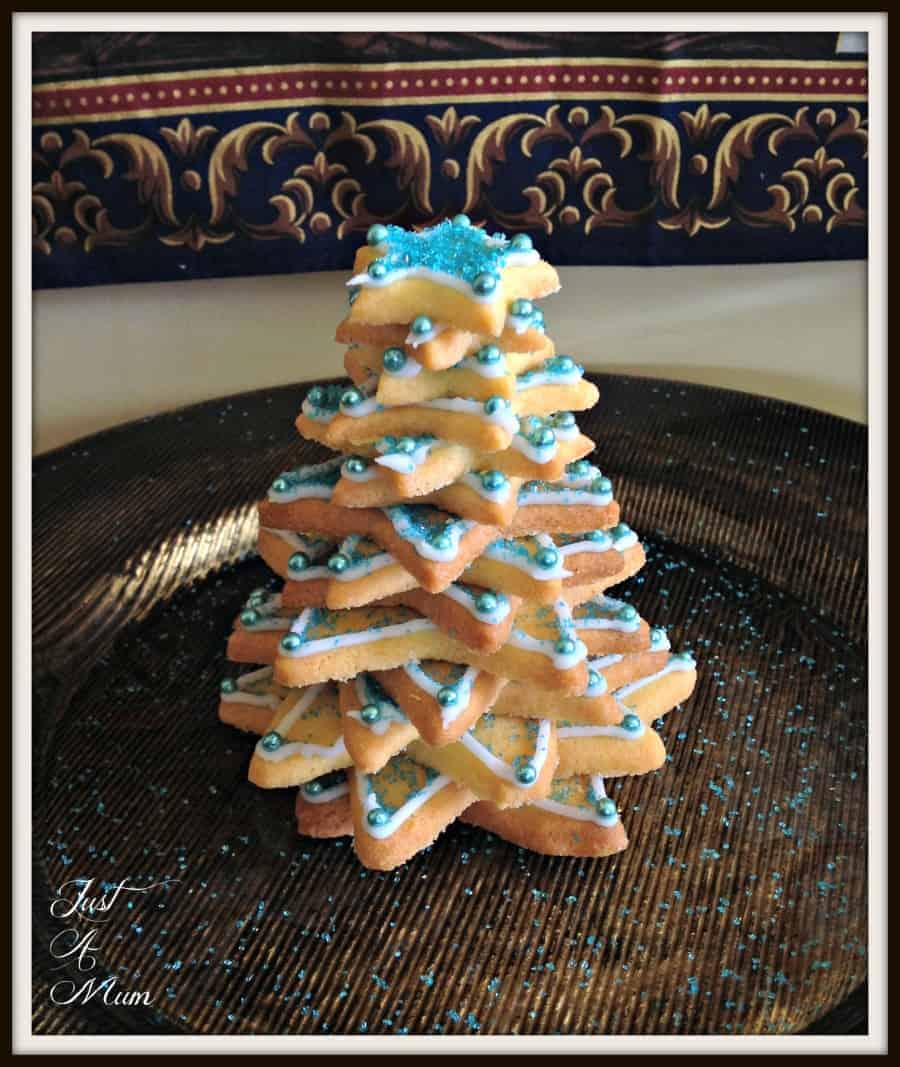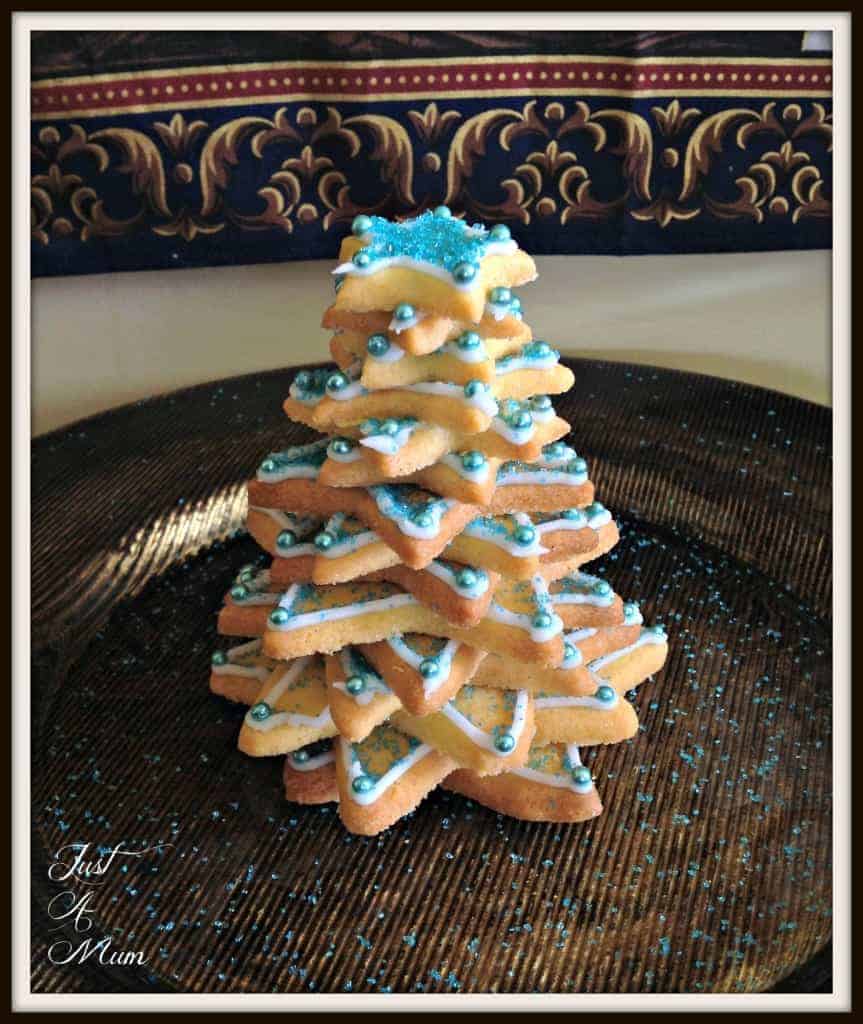 I love a basic butter biscuit for these sorts of shape cookies, they are both delicious and super easy to make. There is a bit of patience involved as you do need to allow the dough time to chill before working with it. That can easily be done the day before, or make the biscuits ahead of time and store.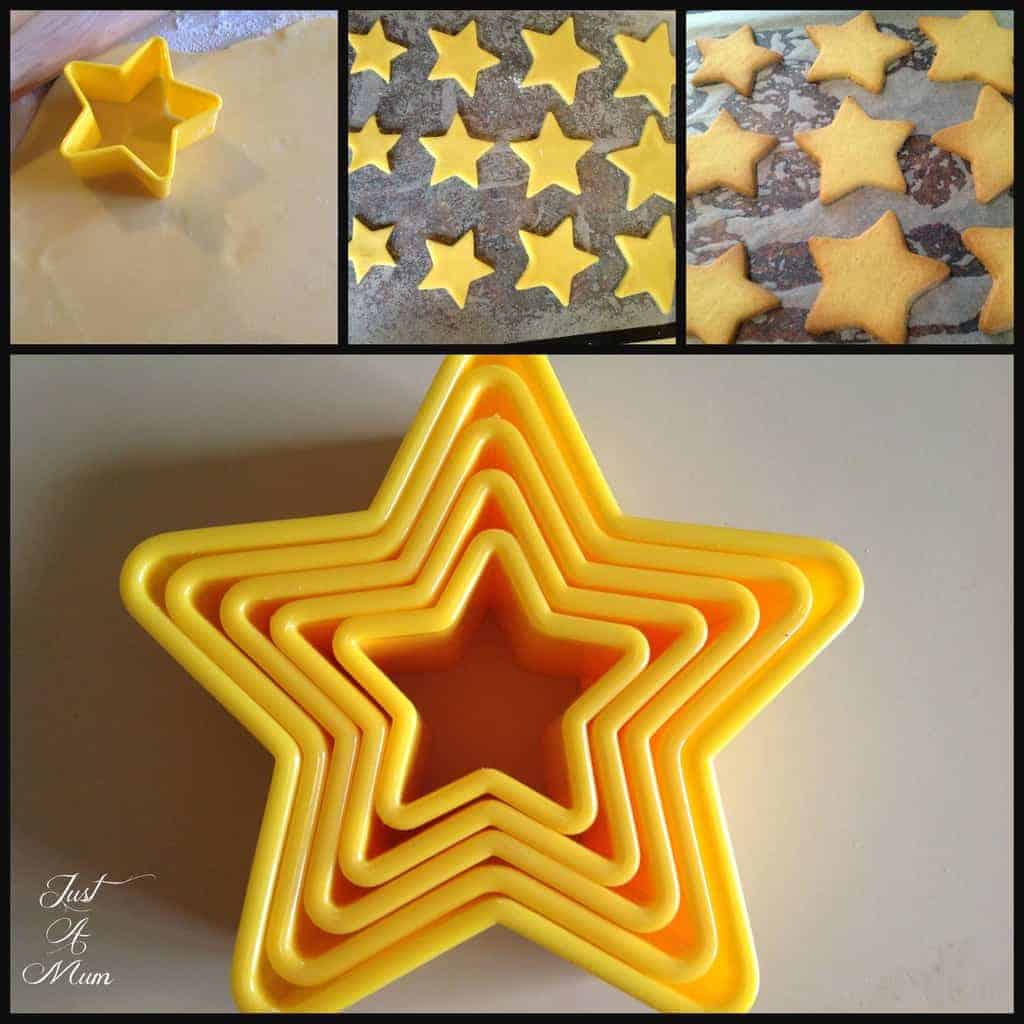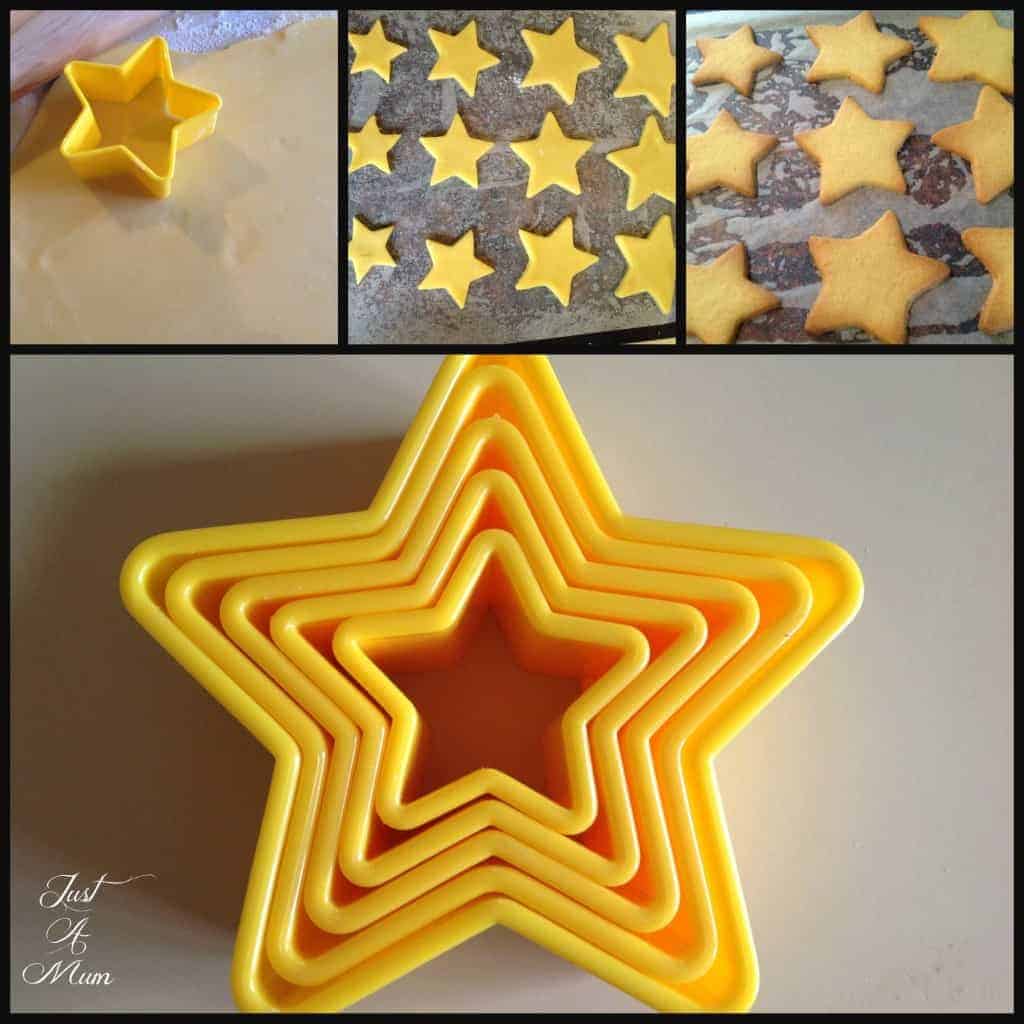 We kept the icing of the trees to a simple minimum so my daughter could help me but you could make these as simple or as elegant as you like. We had a Wilton ready made white icing tube in the cupboard so this made it a breeze to ice – we just added a little narrow circle tip to it and away you go.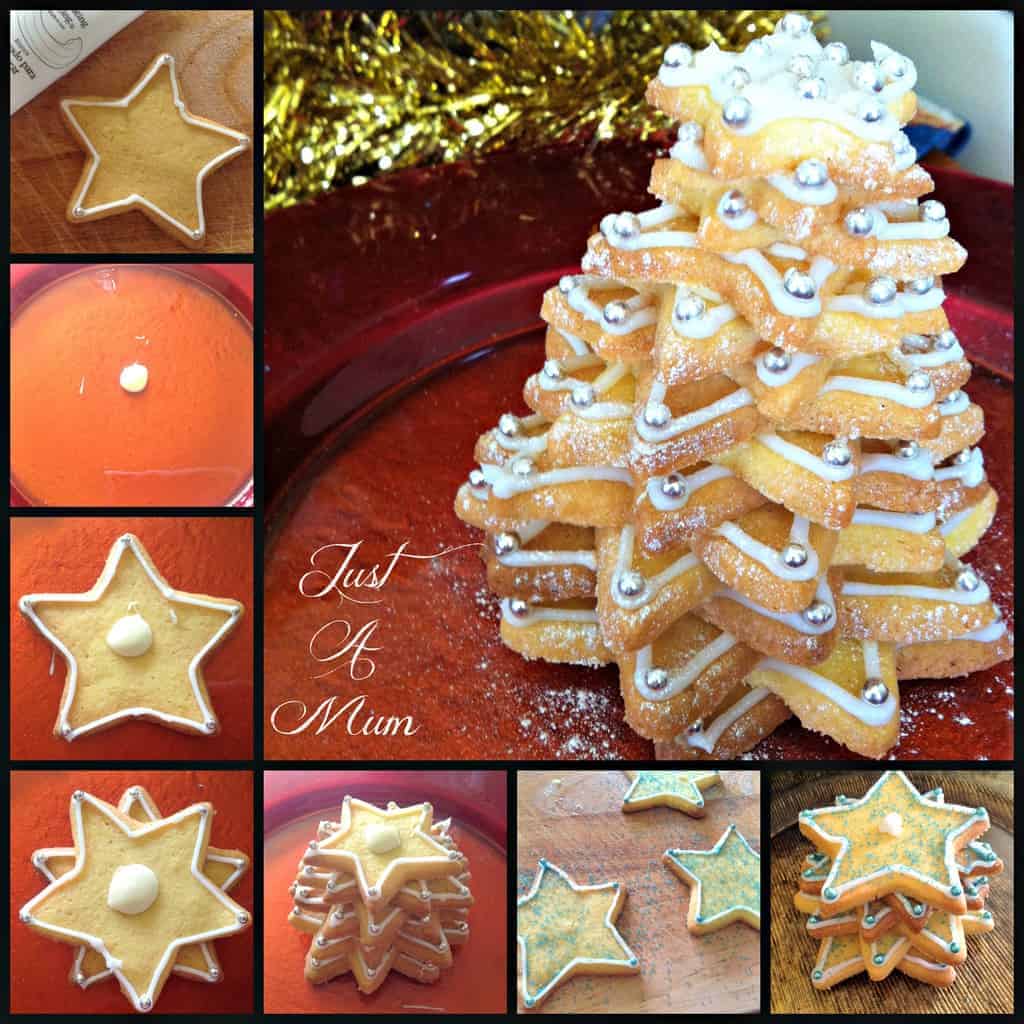 You can also make up some basic white royal icing and use a piping bag and a small nozzle tip, that way you can ice it any colour you like – I will add in a link to a good royal icing recipe below for you to use. Or alternatively you could use melted white chocolate – fiddlier to use but delicious.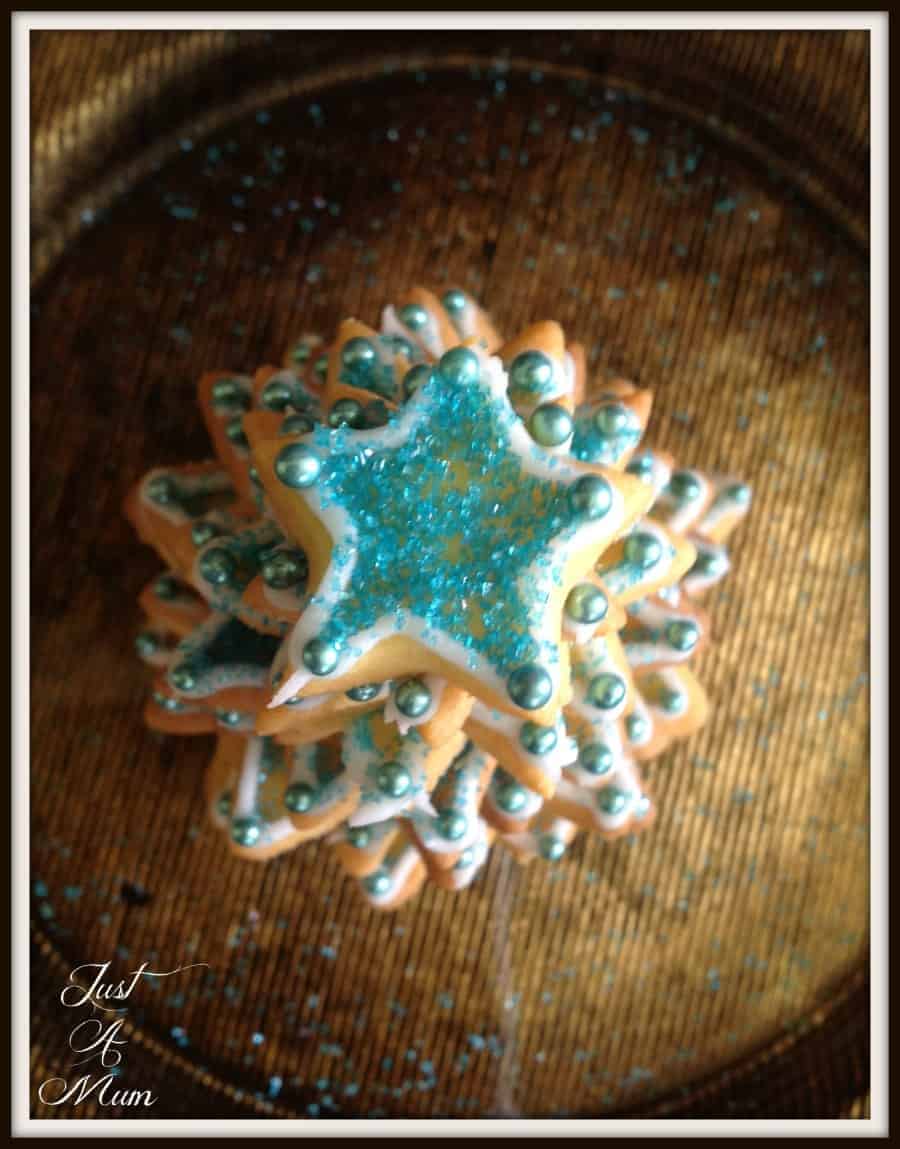 It is best to make up the cookie dough ahead of time as it has to sit for 2 hours minimum – I made mine on a super humid day so I needed to pop it back in the freezer between rolling & cutting to make sure it is not too soft – if it sticks to the bench its too soft so 15 minutes in the freezer will sort that out.
I made my dough the day before I needed it so it was ready to go when I was the next day.
If you love creating fun memories and baking at Christmas be sure to check out these two wonderful recipes for festive biscuits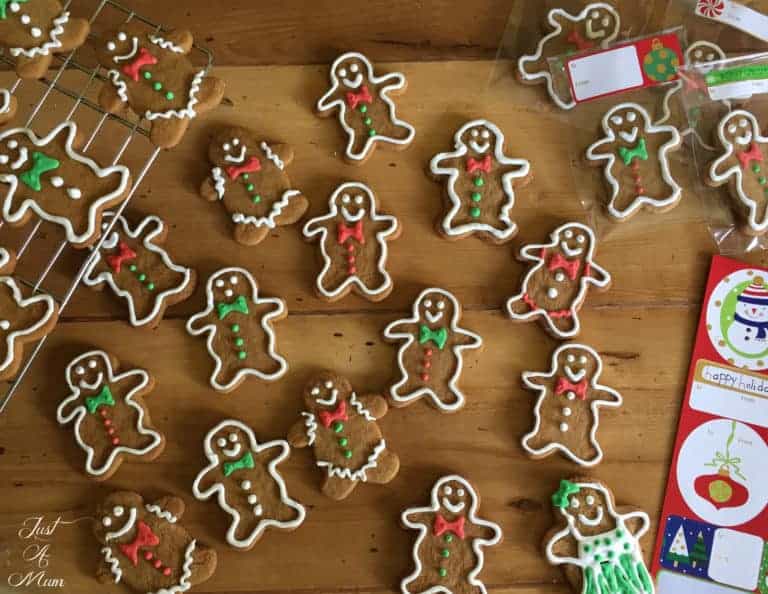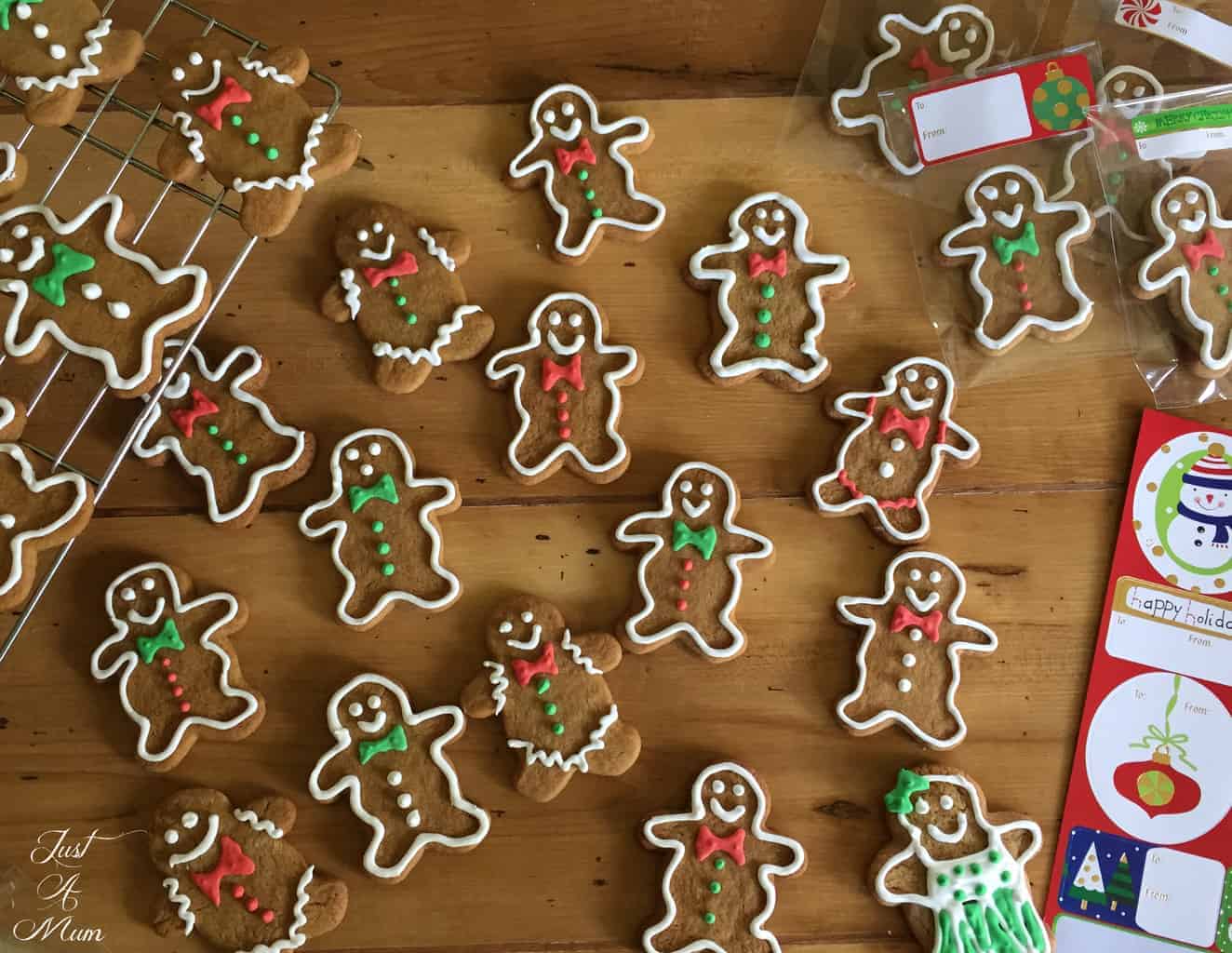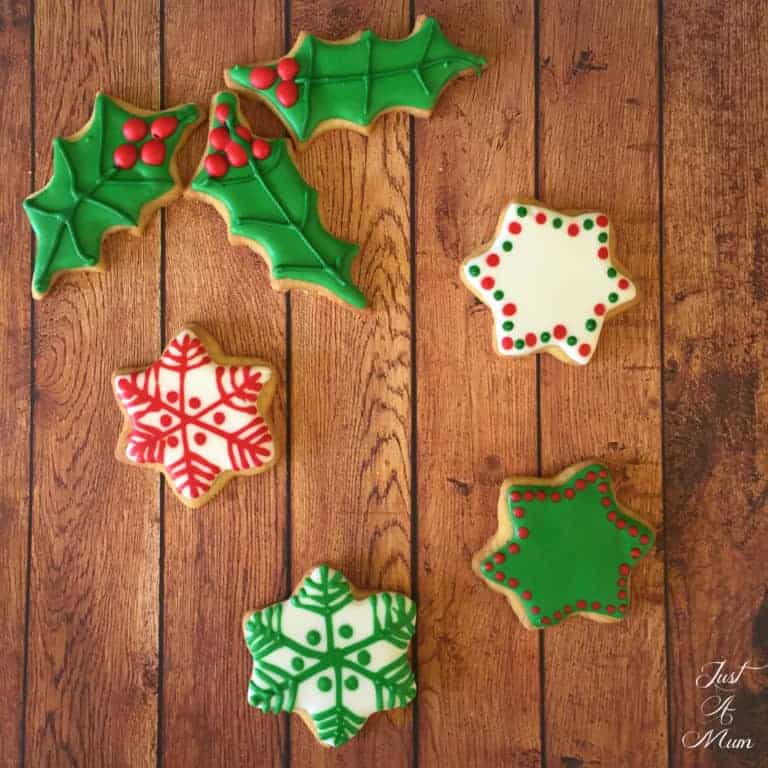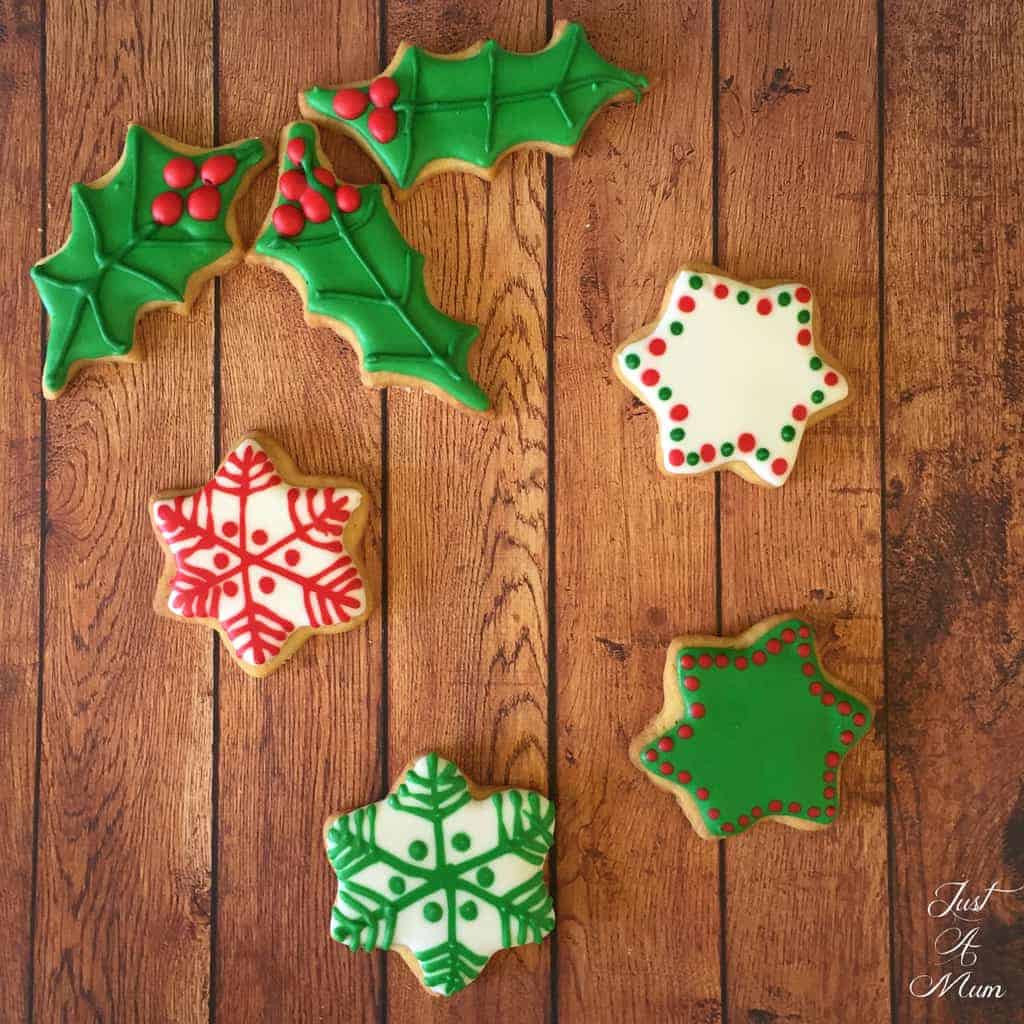 And now onto the recipe, I hope you enjoy these lovely simple Cookie Christmas Trees.
So while there are a lot of instructions it is really quite simple! I loved making these with my daughter and I am going to make up another batch for when they finish school so they can create their own.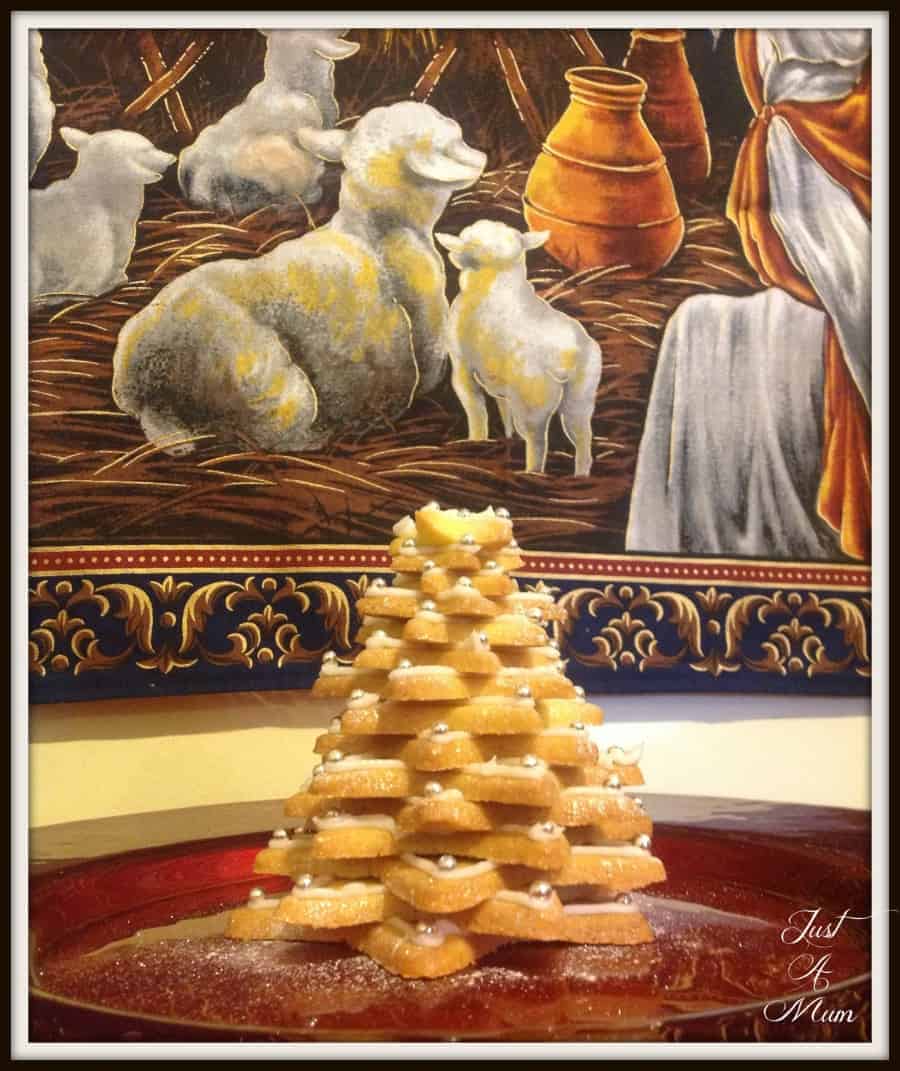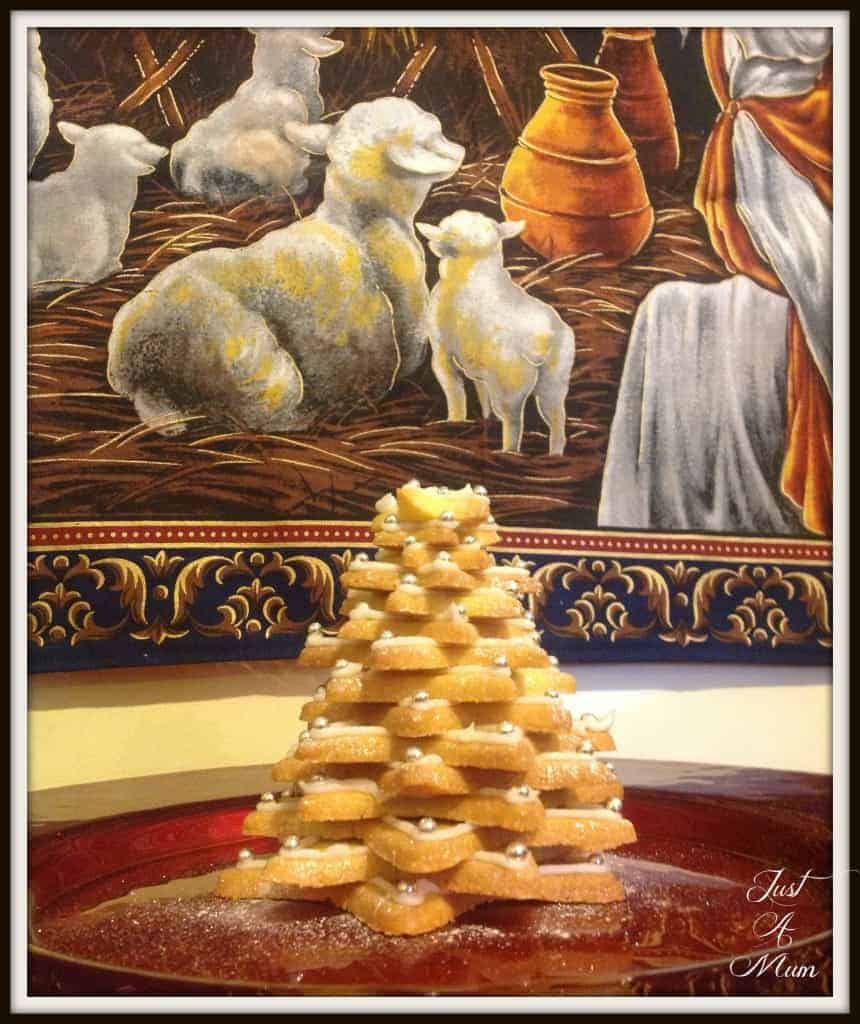 I have included here some step by step photos to assist you in your making these lovely little trees – please do send me a photo of what you make I would love to see them. I really enjoy hearing from you so leave a comment below.
Here is the link for royal icing – you will not need the quantity they have listed here so at least half the recipe or make other things like gingerbread men or more xmas trees! 🙂 Royal Icing Recipe
Be sure to follow me on Facebook for giveaways and more fun recipes – and register your email to the right hand side to receive my recipes as soon as I post them!
Thank you so much for stopping by – check out lots more gorgeous Christmas Recipes below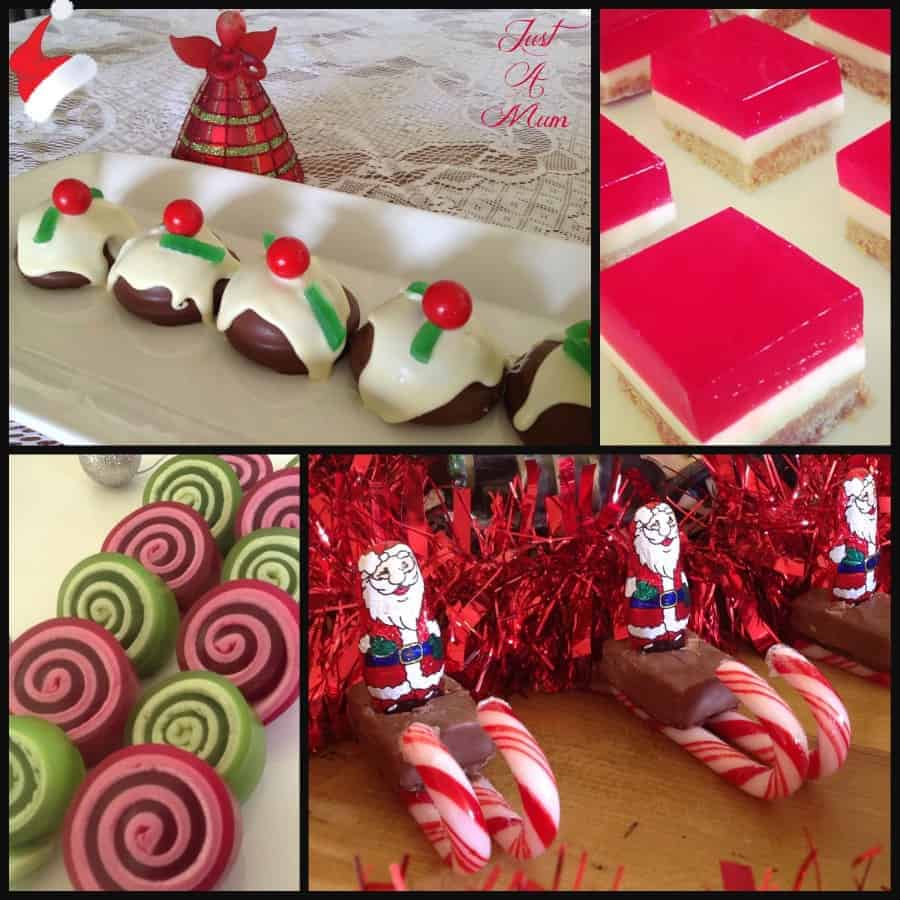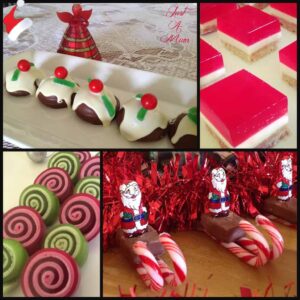 Happy Baking!
Anna