I have a confession to make, in all my years of baking and parenting I have never made gingerbread men. But I am so pleased I have as they were so fun to make and the kids loved helping.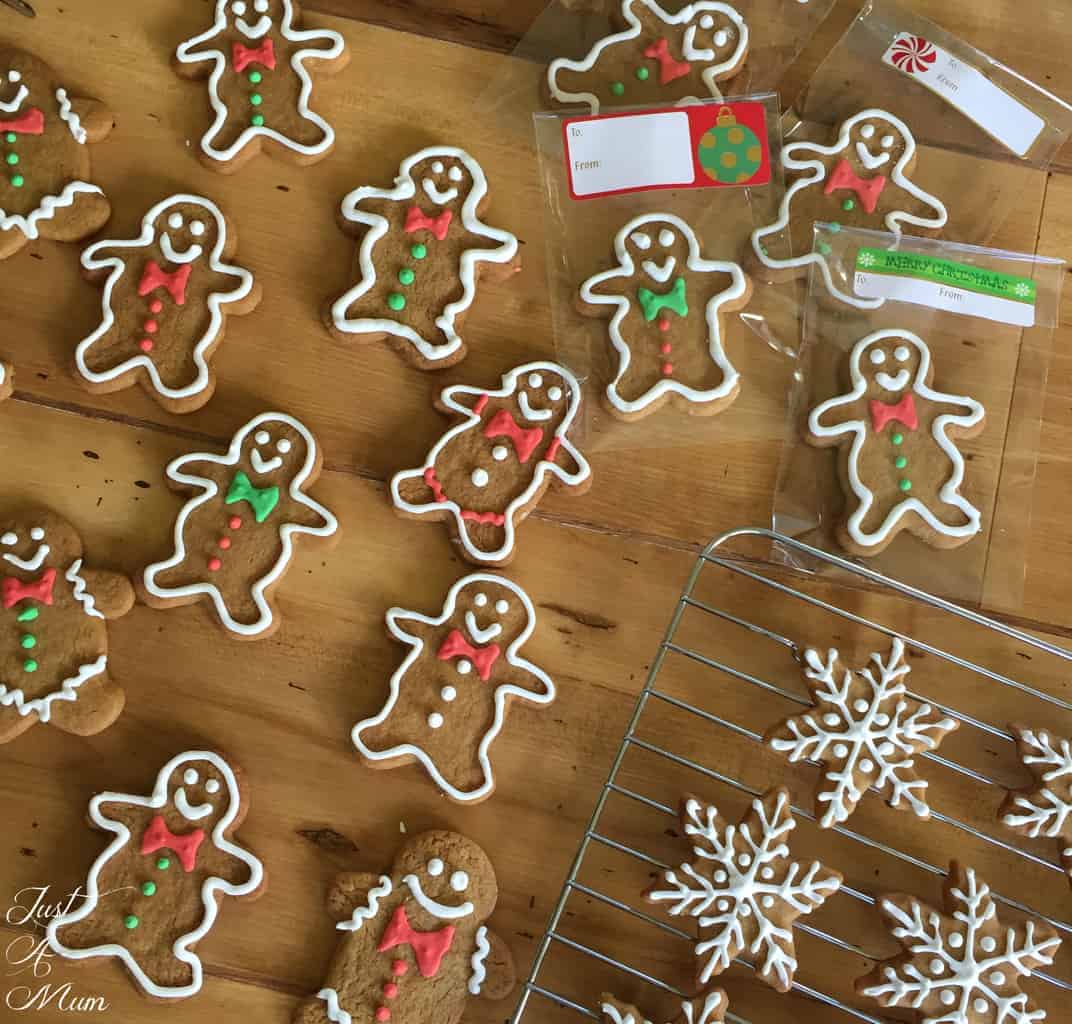 It is so fun trying out new recipes. I wanted something for small gifts for my children's friends so I thought gingerbread men would be the perfect thing, especially if you make little ones as I have done.
Once again, Chelsea Sugar has partnered with me so we can encourage more and more Kiwis to get into the kitchen in the lead up to Christmas – and what better time to have the kids join you! Whether you use them as gifts for teachers, friends or just an excuse to have some creative fun together.
Like all Kiwi families we are so busy right now – with end-of-year events coming in thick and fast, plus of course our own work, work do's, catching up with friends and families –  it can seem like a really overwhelming time of the year. Something we have been trying to focus on (when we can) is enjoying the festive season, making the most of something little each day. Whether it is choosing something from the advent calendar, or a Christmas story or just watching a movie together it has been nice to STOP once a day and just hang out among all the madness. It is so easy to forget the magic in this time of year for children when we are just trying to keep our heads above water.
So when then does baking fit into all this?! Well easy really; find a way to make the time. Set aside some special time where the phones go off, the devices go away and you just hang out – this project takes less than two hours and is so simple and fun! In fact you can make the gingerbread men ahead of time so it doesn't need to take much time at all, and the end result is so cool.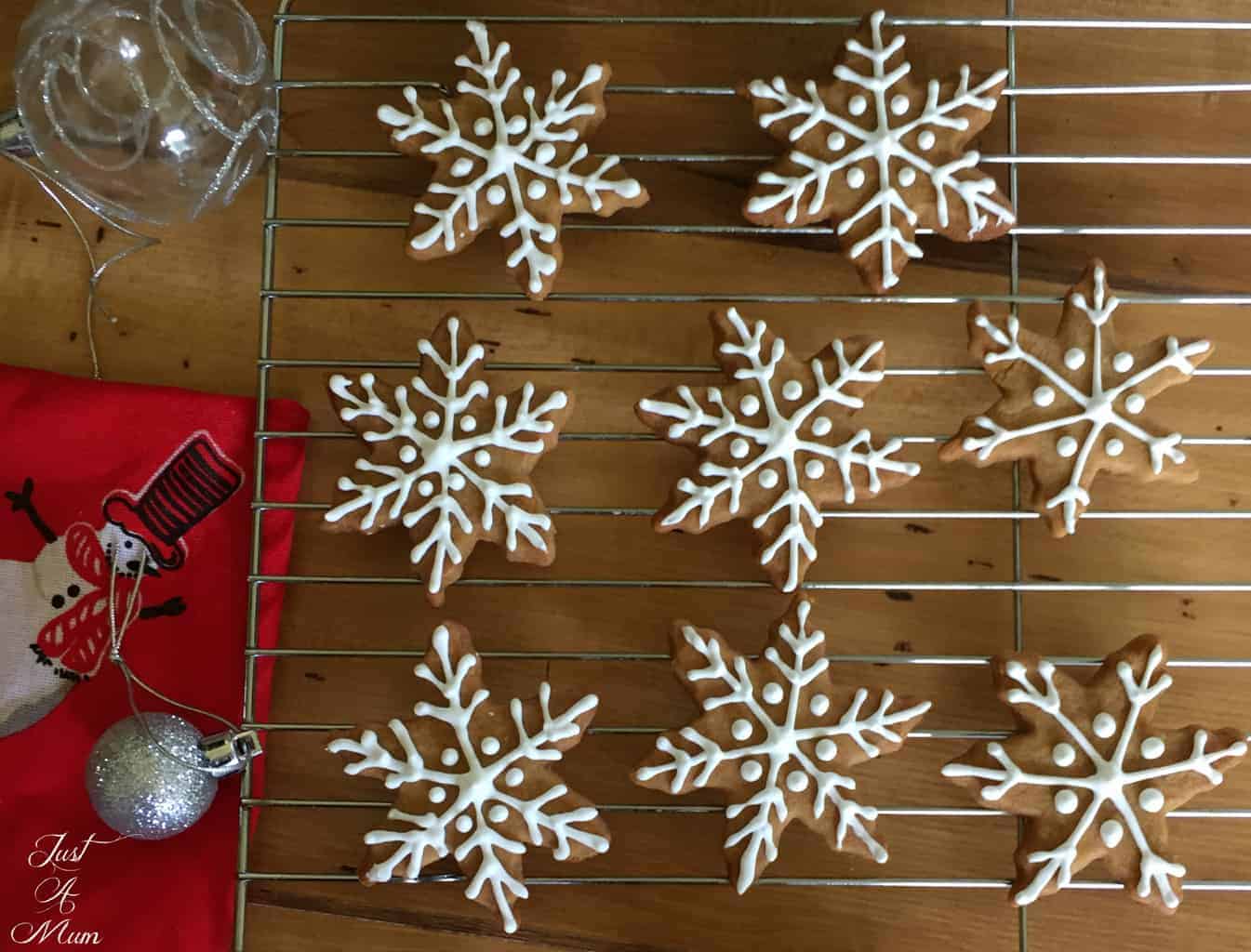 So onto the tips and tricks for this recipe. The dough is super quick to make with only a few ingredients, I have adapted one here from Chelsea Sugar. You want the end result to come together like a ball of dough, then take at least 30 minutes to chill the dough before baking. The flavours are beautiful with the combination of Chelsea Soft Brown Sugar, Chelsea Golden Syrup and a generous dash of ground ginger!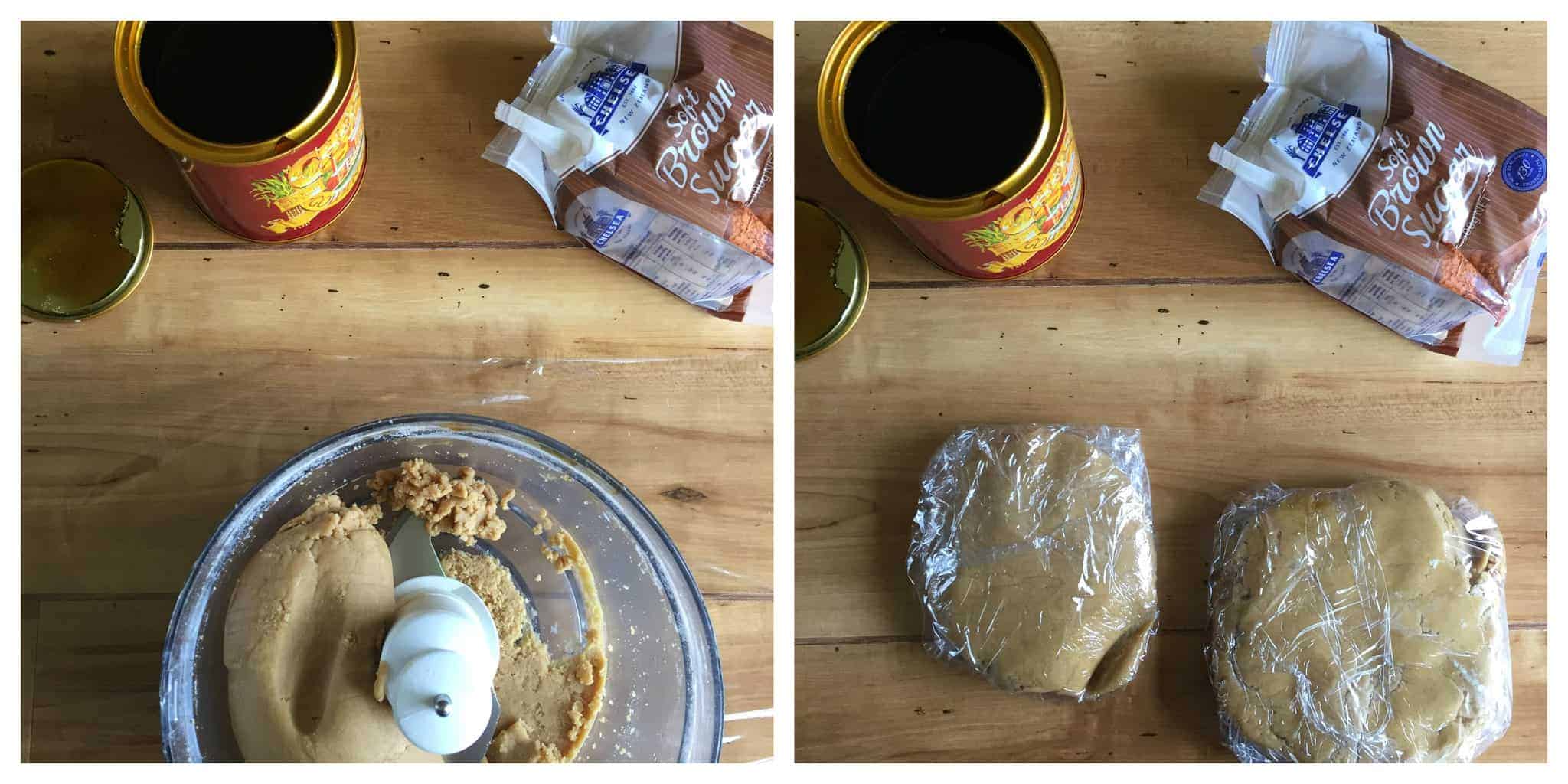 The icing is so fun to make, it just takes a little patience! You can use Royal Icing – link to my recipe here, or you can use the version below, it makes lovely puffy shiny icing that is so fun to work with. Only two ingredients: simply egg whites and the gorgeously soft Chelsea Icing Sugar, and it's a good workout for your food mixer. You can use ziplock bags with a tiny corner cut off to pipe the icing, or a tip as I have done here. You do not need the hole to be very big at all – the smaller the better depending on what design you are creating.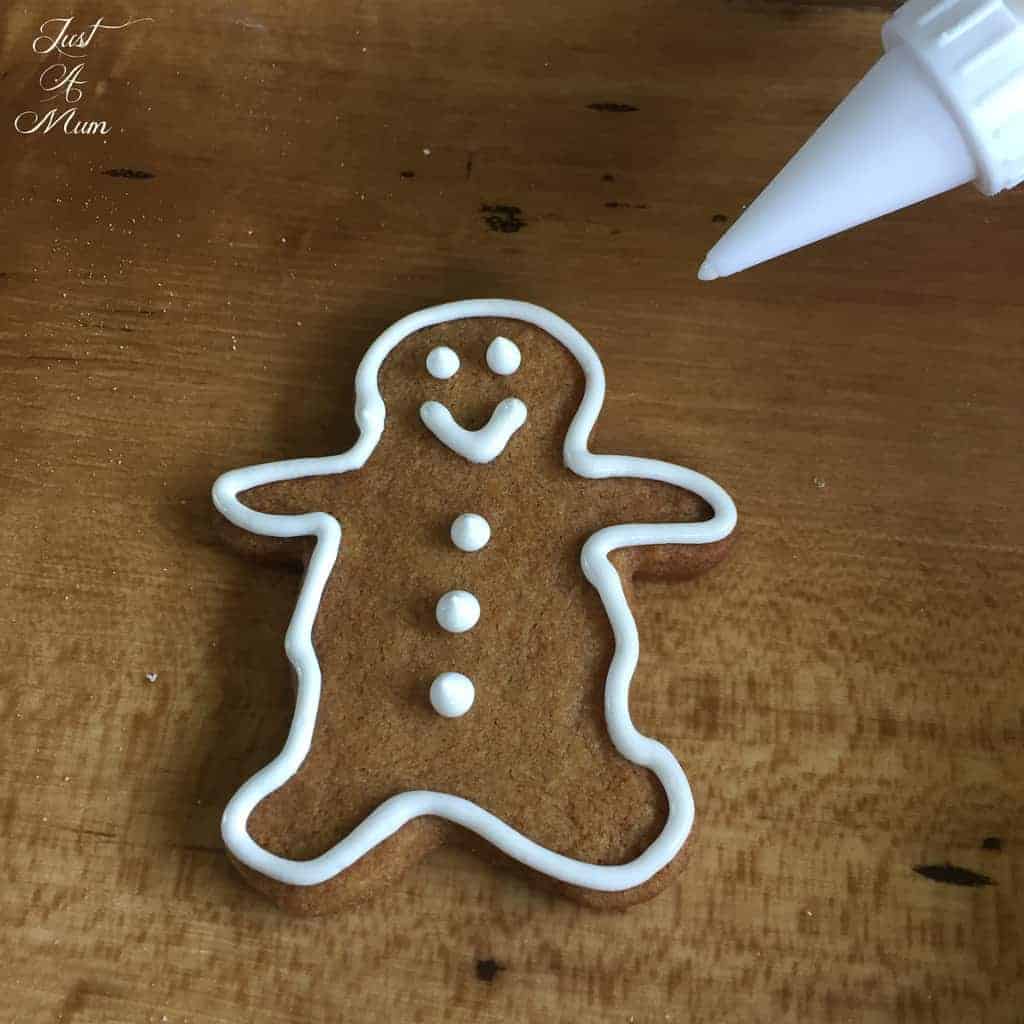 You can of course colour the icing as I have done here, a few drops of whatever food colouring you like, then add that batch of icing to a separate bag. It is best to have all the bags of icing ready to go before you sit down to begin the decorating.

So onto the recipe, simple, delicious and one I want to try again soon!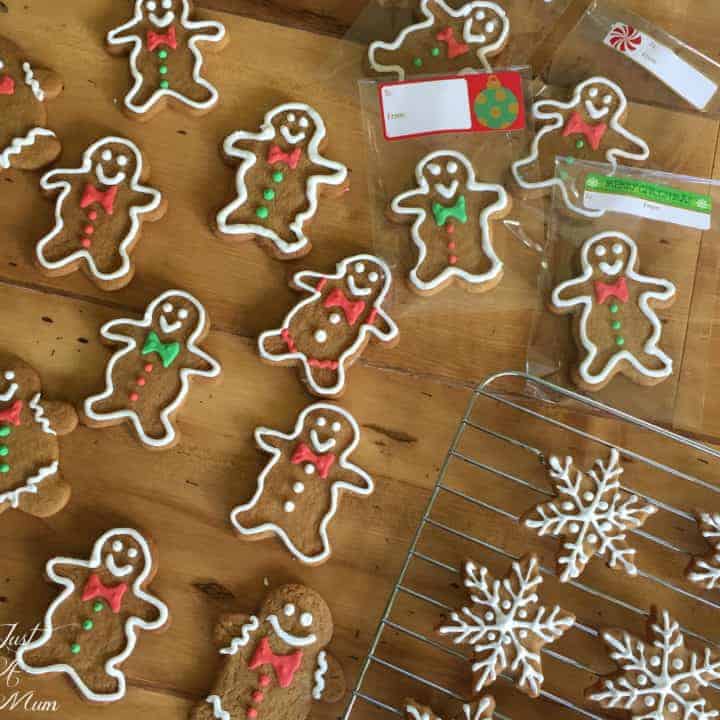 Gingerbread Men
Yield: 36

Prep Time: 50 minutes

Cook Time: 8 minutes

Total Time: 58 minutes

This recipe has been adapted from the Chelsea Sugar Gingerbread Men recipe courtesy of Food in A Minute.
Ingredients
Cookie Dough
2 Cups Plain White Flour
1/2 teaspoon Baking Soda
1 Tablespoon Ground Ginger
1 Cup Chelsea Soft Brown Sugar or Chelsea Dark Cane Sugar
150 grams Butter, cubed
1 Egg, beaten
1-2 Tablespoons Chelsea Golden Syrup (may only need 1)
Icing for Piping
2 Egg Whites
2 Cups Chelsea Icing Sugar
Instructions
Cookie Dough
Place flour, baking soda, ginger and Chelsea Soft Brown Sugar in a large bowl or food processor
Add butter and rub with fingers or blitz in processor until it resembles fine breadcrumbs
Beat the egg in a small cup, then add to the flour mixture along with 1 Tablespoon of Chelsea Golden Syrup. You may wish to add a second tablespoon of Golden Syrup if it does not come together as a ball and away from the sides after you blitz it well.
Separate into two balls, flatten to a disk shape and wrap each in plastic wrap and refrigerate for at least 30 minutes.
Baking the Gingerbread Men
Preheat Oven to 180C Bake
Line two - three baking trays with baking paper
Generously flour the bench where you will be working and the rolling pin.
Take the first ball of dough and knead it between well floured hands until it comes together
Roll out dough on the floured surface until 5 mm thick.
Cut out the shapes using the cookie cutters and carefully transfer to the prepared trays.
Continue to rework the dough until it is all used up
Then move onto the second ball of dough and repeat steps. If the dough becomes too warm simply pop it back in the fridge again for 10 minutes to harden.
Bake for 8-10 minutes until golden brown, remove from oven and allow to cool on the tray for 5 minutes before transferring to a wire rack to cool completely before icing.
Icing
In a large clean stainless steel mixer bowl add the two egg whites and beat until soft white peaks form.
Slowly add the icing sugar while continuing to beat on a low speed.
Increase the speed to medium/high and continue to beat until stiff peaks form, this can take up to 10 minutes.
Once stiff peaks form you can separate mixture if you wish to have different colours, then either use piping bags with a small round tip or simply add to a small zip lock bag and cut a tiny 1-2mm hole in the corner.
Pipe decorations onto the gingerbread men, you can also add lollies, sprinkles or chocolate bits!
Allow to set then store in an airtight container.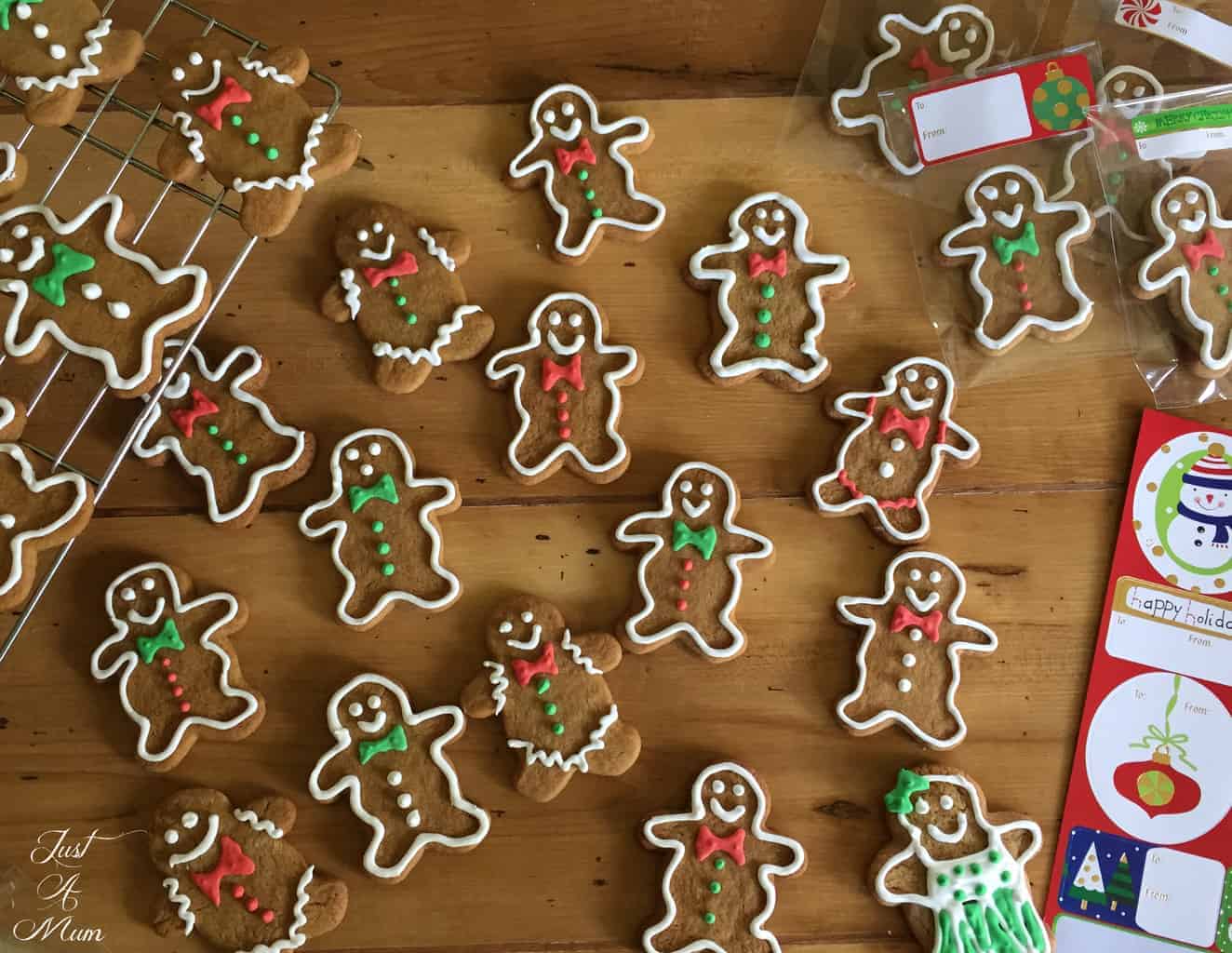 Such a fun recipe! I would love for you to give this one a go, especially if you are sharing the next few weeks with children. The prep with the cookies can be done ahead of time, then it is a matter of whipping up the icing and allowing their creative skills to take over! And no need to limit it to gingerbread men either – snowflakes, angels, stars, bells, you name it! Let the kids go crazy. These make a wonderful simple gift for them to hand to friends and neighbours.
A huge thank you to #ChelseaSugar for working with me here. Every Christmas around here seems to be a Chelsea one as there are so many beautiful recipes I create using their products. To thank you all for supporting them during the year they are running a giveaway! An awesome $50 Chelsea Sugar Gift Pack could be yours, all you need to do is enter below in one of several ways and I will draw a winner on the 18th of December.

Thank you so much for stopping by to check out this fun recipe. As always if you are not already please subscribe to my email list so you can receive all my recipes as I publish them, simply scroll down to find this below. And pop over to Facebook & Instagram to check me out there too!
Happy Baking!
Anna