Bliss Balls have been my go to recipe this Christmas season. Sure I have lots of decadent recipes here for you to choose from, but having a batch of these in the freezer is such a good idea!
I bought a packet of Fruit Mix thinking it was Fruit Mince – my Mummy addled brain makes all sorts of weird mistakes on a daily basis, I assume I am not alone?
Anywho, since I am not really a fan of Christmas pudding or cake I thought I would try and use this as a substitute in a bliss ball recipe. And the result is so cool! To ensure the real Christmas flavours came through I added roasted almonds, orange zest and a tiny bit of almond essence. This gives the hint of that divine almond icing that use to go on under the white icing layer on Christmas cakes when I was a little girl…..and in fact the only bit I enjoyed!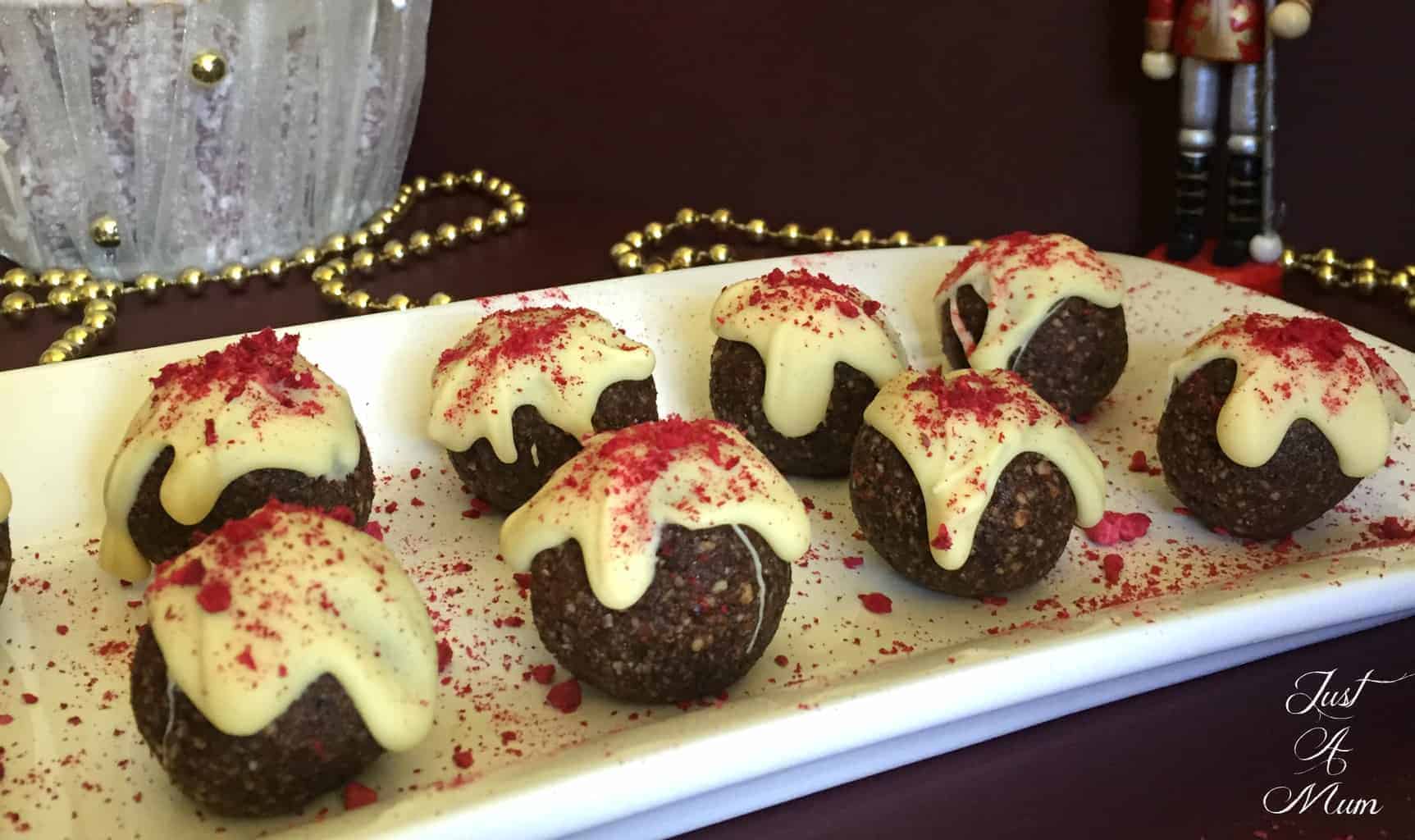 I am such a stickler for recipes, I am usually not very adventurous when it comes to baking simply because I know someone much cleverer than I has tried and tested a recipe to make sure it tastes edible, rises enough and does all the things edible food should do! But with Bliss Balls all that can go out the window! It is the perfect recipe to add, alter and jazz up the flavours and ingredients. Taste as you go to get the flavour you love.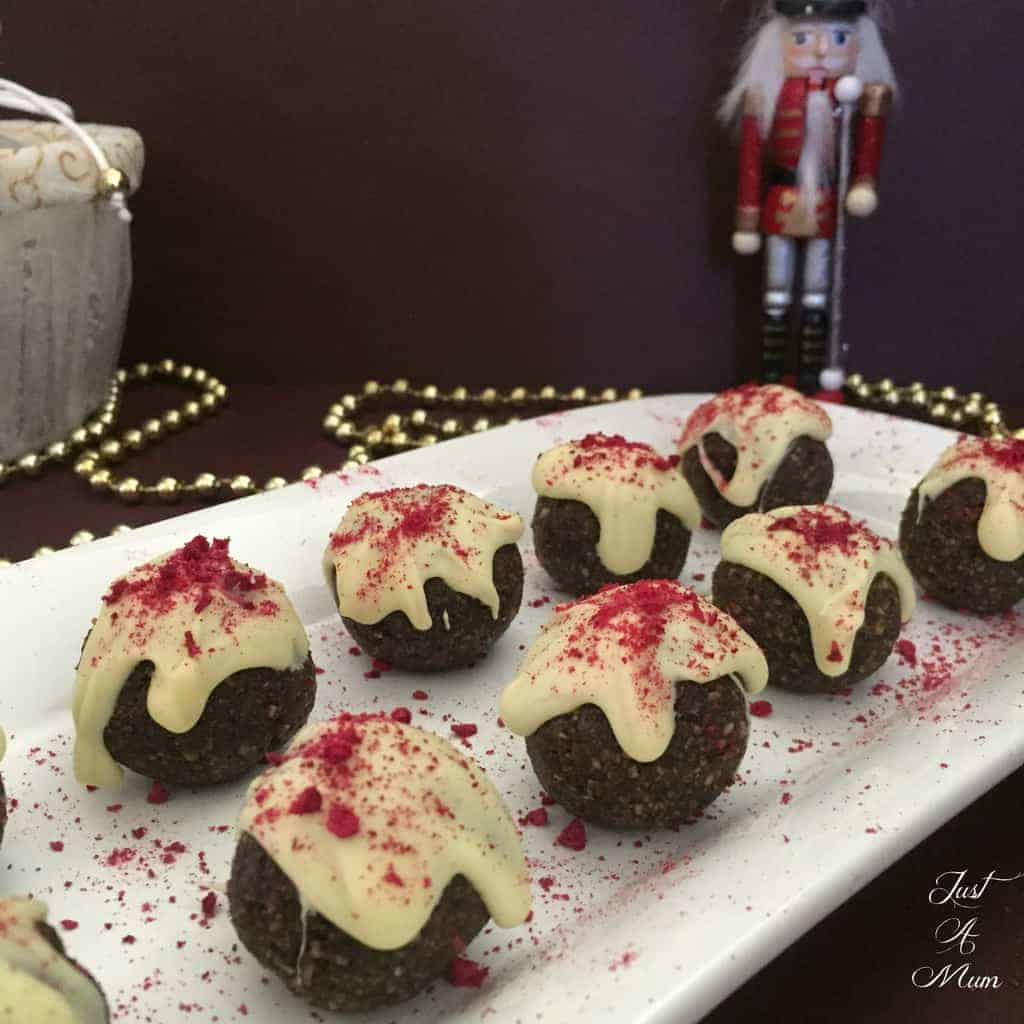 I added white chocolate to the top of these so they are not all good for you, but they looked so cute I could not resist, and of course my love affair with freeze dried raspberries continues! They are quite pricey but you use so few that a bag is going to last me a long time.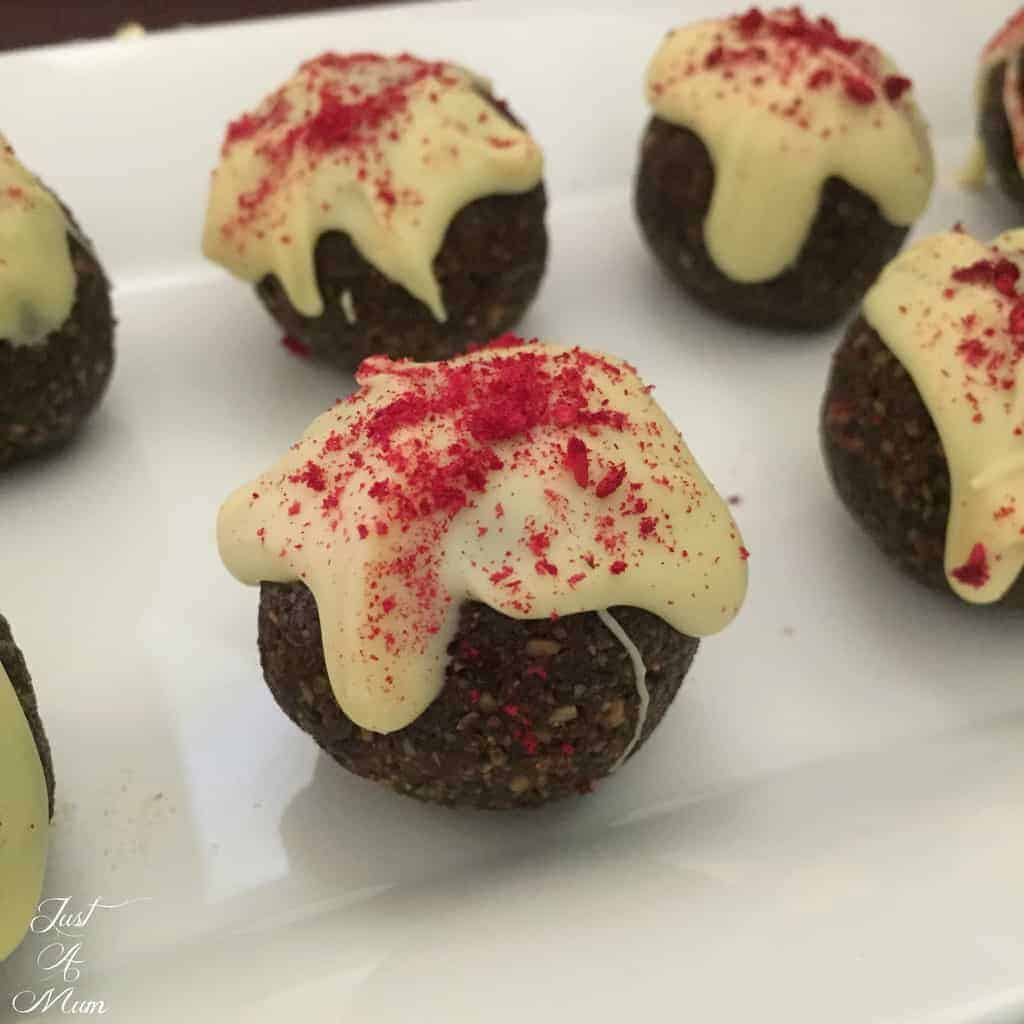 So onto the recipe, remember this is my version, feel free to amend as you like. If almond is not your thing feel free to use either vanilla or even rum or brandy to taste like a real Christmas ball!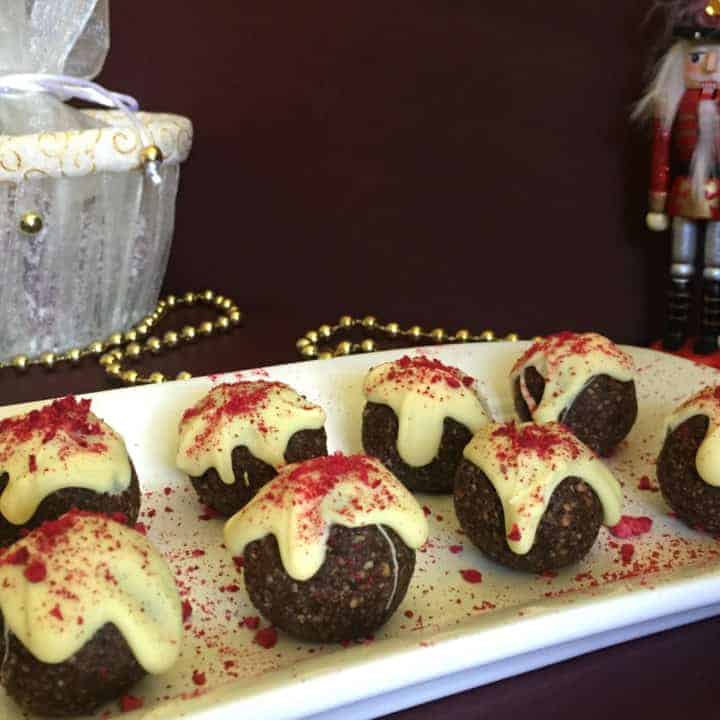 Christmas Pudding Bliss Balls
Prep Time: 20 minutes

Total Time: 20 minutes

Delicious Christmas inspired bliss balls. All the flavours of Christmas and so easy.
Ingredients
1 Cup Fruit Mix (I used Tasti - incl Sultanas, Glace Cherries, Clace Mixed Citrus Peel, Raisins & Currants)
1 Cup Almonds (raw or roasted)
Zest of 1 Orange
Juice of Half an Orange
2 Tablespoons Cocoa
1/2 Cup Coconut
1/2 Cup Soaked Dates (approx 15)
1/4 teaspoon Almond Essence (or vanilla, rum, brandy essence to taste)
50 grams White Chocolate
Instructions
Soak dates in cup of hot water

In a food processor add the fruit mix, almonds, orange juice, orange zest, cocoa and coconut and blitz until resembles coarse crumbs.

Spoon out the dates from the hot water and add to the food processor and blitz until the mixture begins to come together.

Add the almond essence and mix well, taste and see if you wish to add more essence, if not binding enough you can use more orange juice until it is sticky & firm enough to be rolled into balls

Roll into teaspoon sized balls and refrigerate for 30 minutes

Melt the white chocolate in the microwave in 20 second bursts until completely melted.

Drizzle a little over each bliss ball, add sprinkles, chopped cranberries, choc chips or freeze dried raspberries over the top before the chocolate sets.

Refrigerate or freeze until needed.


Another easy delicious bliss ball recipe to add to your list of things to try! These are so fun and absolutely delicious any time of year but definitely have that Christmassy taste.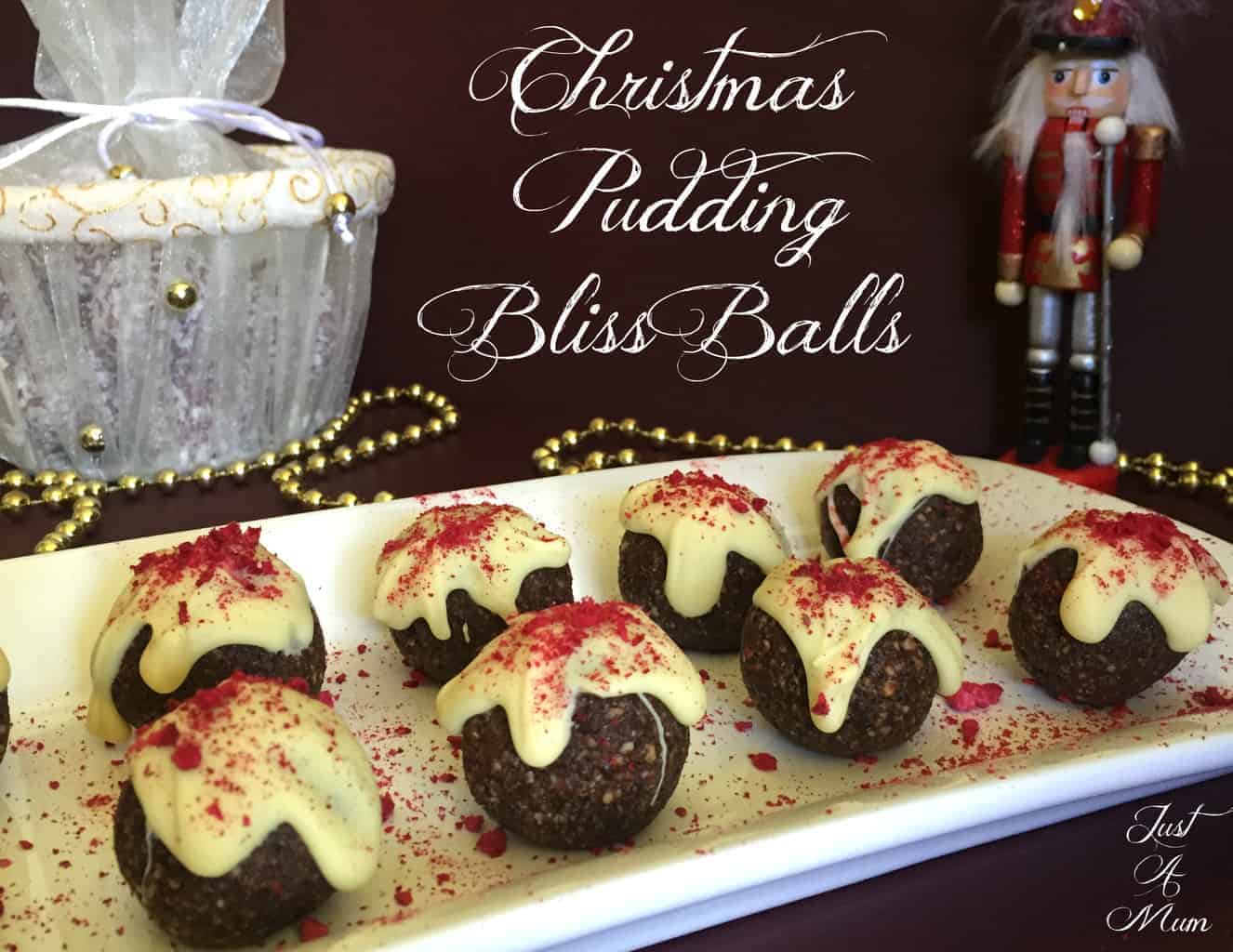 If you liked this recipe please to subscribe to my email list below so you can receive all of my recipes as I publish them. Also check me out on Facebook & Instagram for so much more deliciousness.
Thank you so much for stopping by.
Happy Baking!
Anna