I am absolutely delighted to share with you my news! I have created my very first eBook with absolutely beautiful cake recipes and a bonus icing section!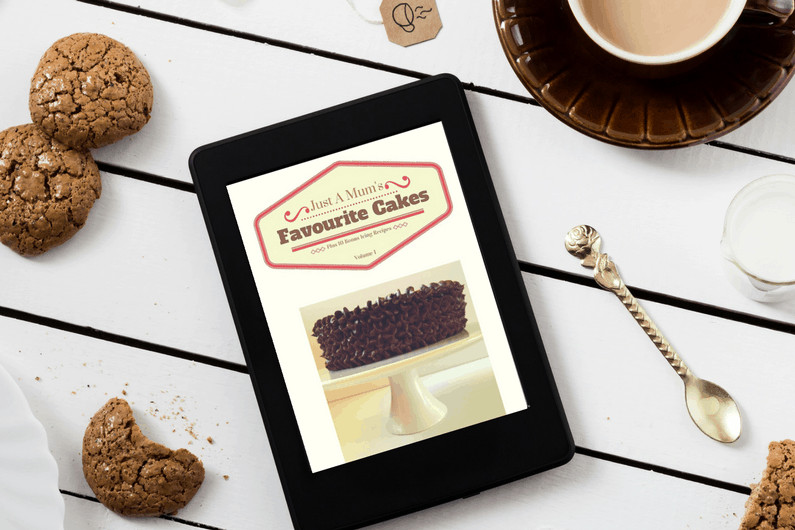 It is something I have wanted to do for a little over a year now and have often been asked to do. Like most things there is never enough time, other things I need to do and of course parenting the 3 kids has to fit in there somewhere too! But sometimes you just need a nudge in the right direction to make things happen and for me that came about as my 11 year old son was selected for his first regional representative U13 Hockey Team. Exciting times but also comes with a large travel bill!
So we needed to think of fundraising ideas and after much thought came the idea to create an eBook to share with my followers, friends and family of some brand new delicious recipes, so a win win for us all. But I just between you and me I was VERY nervous when I hit publish!
It has been so fun to plan and create this book. Like with all things 'blogging' I had a lot of behind the scenes work, from baking, decorating, photographing, create an online shop and enabling everyone to safely order one, so I hope you find the process easy!
Choosing the cakes, or rather narrowing down the cake options was the initial step. I knew I had some new cake recipes that I had wanted to share for some time, plus a few that I use often that needed to be refreshed and shared with my audience, and of course a few old favourites to complete the book!
What I didn't realise was that in order to get this book done in a timely way I had not left myself a lot of time as school holidays were fast approaching, but I love a deadline so everything got put on hold so I could focus on this while the kids were at school.
I am delighted with the finished product and cannot wait for you to check it out and let me know what you think.
I have created the book with ten beautiful cake recipes and a bonus icing section with 10 simple but delicious recipes, with everything from chocolate ganache to buttercream to a gorgeous fudgy caramel frosting!
And of course no recipe book would be complete with out sharing a few family recipes, this one is my Grandma's Wonder Cake, it is light, simple and oh so delicious. Perfect for birthday cakes and my go to recipe for vanilla cupcakes!
All of the recipes I share with you are simple ones that include ingredients that are usually in most home bakers pantry. Where it includes a more unusual ingredient I have tried to give an alternative to make things even easier.
So thank you for your continued support of my page and for considering purchasing this eBook. It is available worldwide and in a downloadable PDF file so that it can be saved, printed or viewed on your device. If you have any questions please let me know in the comments below, and of course the all important link to the recipes is here >> Just A Mum's Favourite Cakes eBook
No project is complete without a few disasters right? Well I certainly had my fair share, from broken dishes to cake fails, it seems to have all happened these past few weeks! Check out a little behind the scenes below…..
So that is it folks! Thank you so much for checking out my post and please pop over and purchase a copy of my eBook to support my family! It has been a labour of love and I am already planning my next one!
Happy Baking, Anna 🙂