This No Bake slice has been my favourite since I was a little girl. I love the combination of the buttery zesty biscuit base and a sweet citrusy icing, it really is just divine!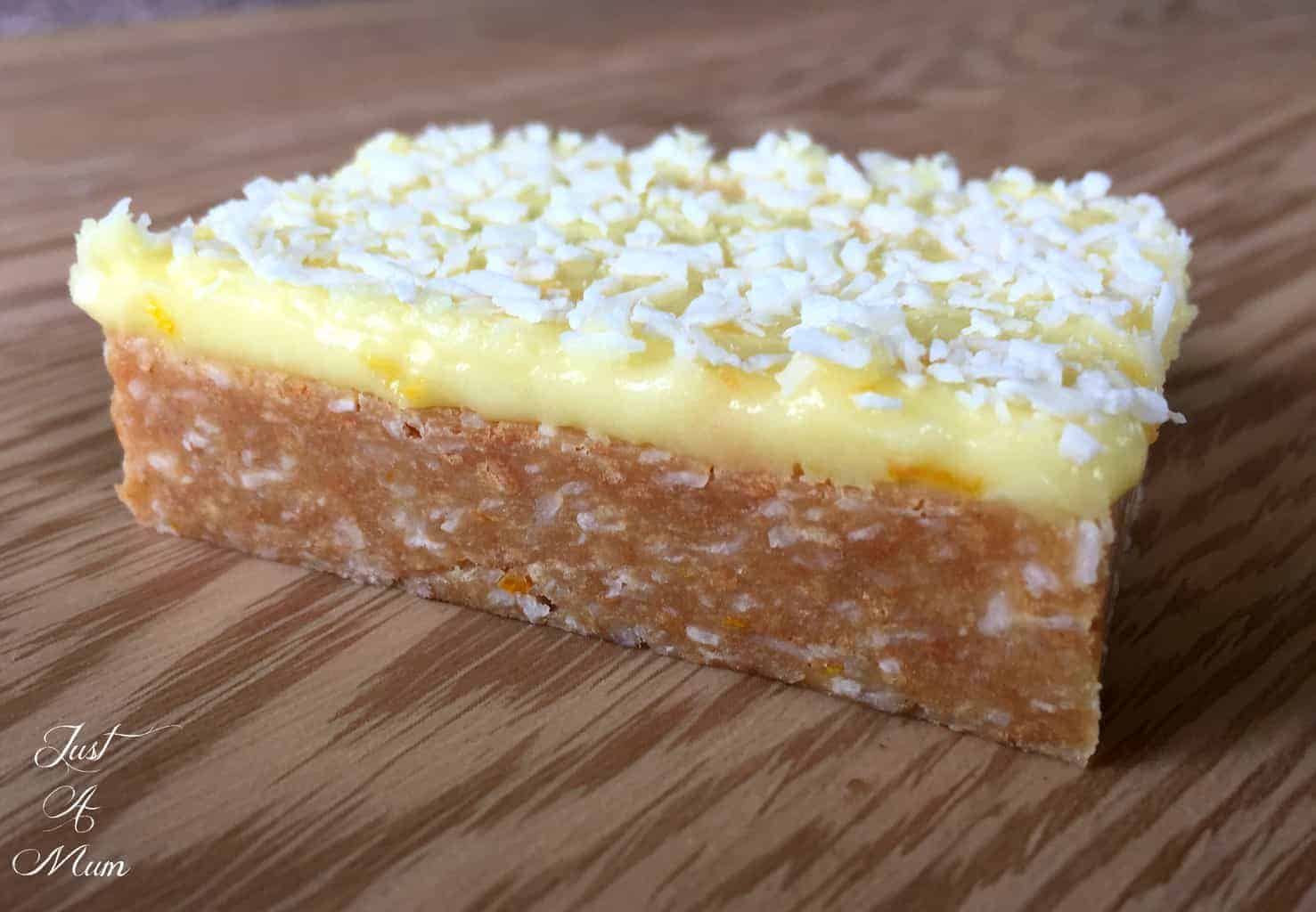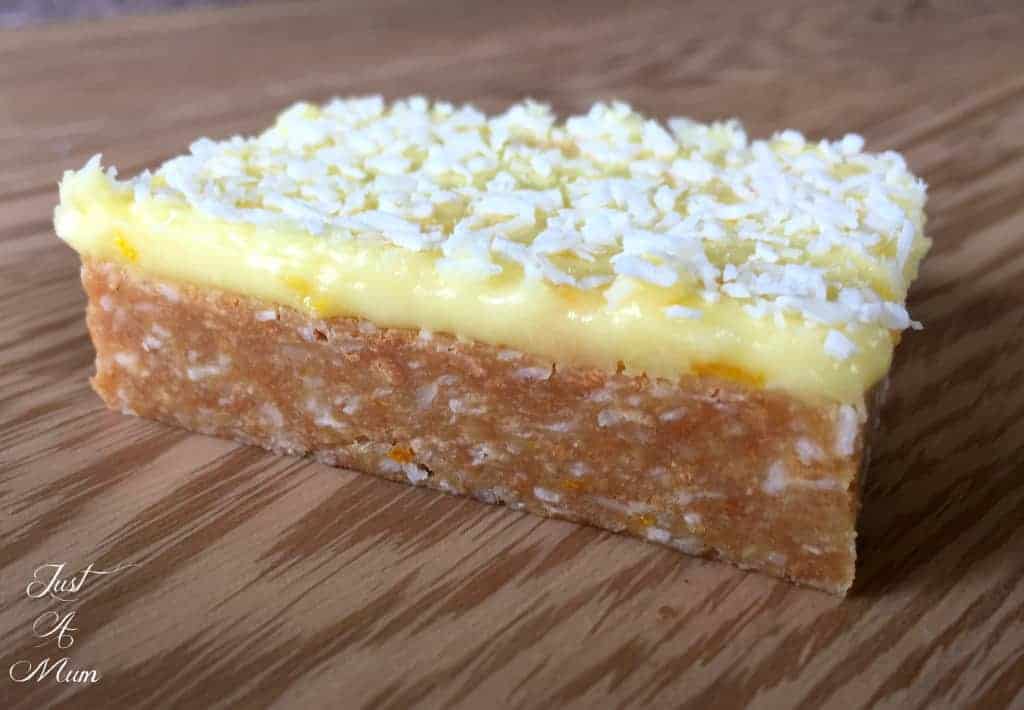 There are so many variations of this recipe around, but really it is so simple, a no bake slice that takes very little time to put together. Many versions are Lemon only, but I prefer the sweeter combination of lemon and orange, however you could easily create just a Lemon Slice or an Orange Slice and they will equally taste divine!
I used one lemon and one orange for this recipe, using half the zest of both in the base and the remaining zest in the icing, and the same with the juice.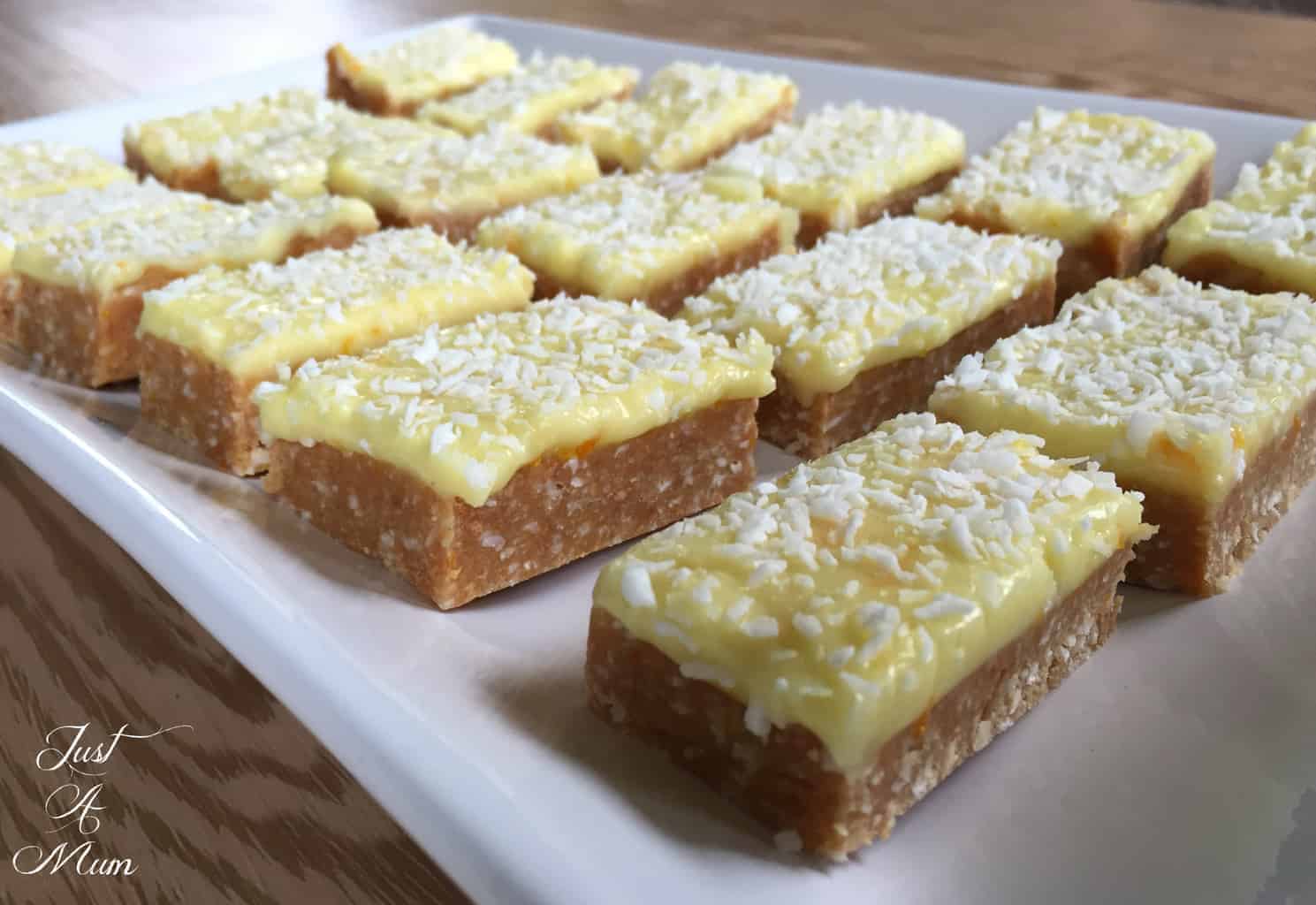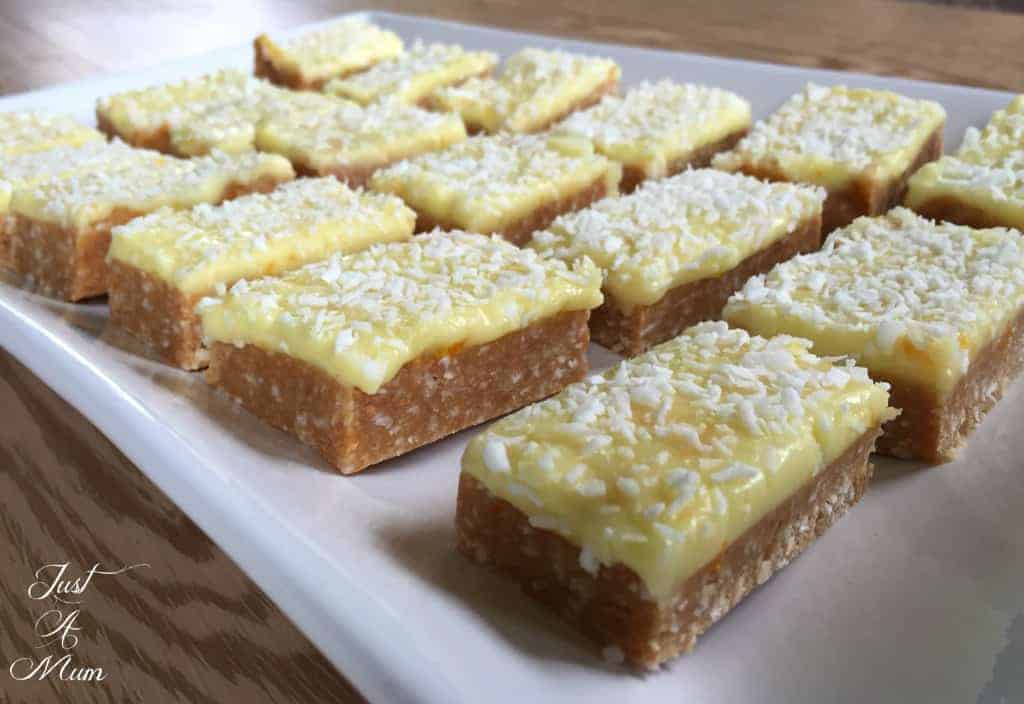 It is so easy to crush biscuits in a food processor but many people do not have one, so a strong plastic or ziplock bag secured carefully and a rolling pin (or anything big and suitable for smashing) is the prefect alternative.
Placing a tea towel over the bag will help avoid the bag being ripped by the sharp cookie crumbs. Just think you can take out the days frustrations on some cookies! It does not matter if the crushed cookie crumbs are different sizes, adds to the texture but as long as most are crushed you will be fine!
So without further ado, here is the recipe, I hope you enjoy it as much as I do!
So as you can see, it is as simple as creating a base and icing! Lovely and quick and a gorgeous burst of flavour for those friends and family that love an alternative to chocolate!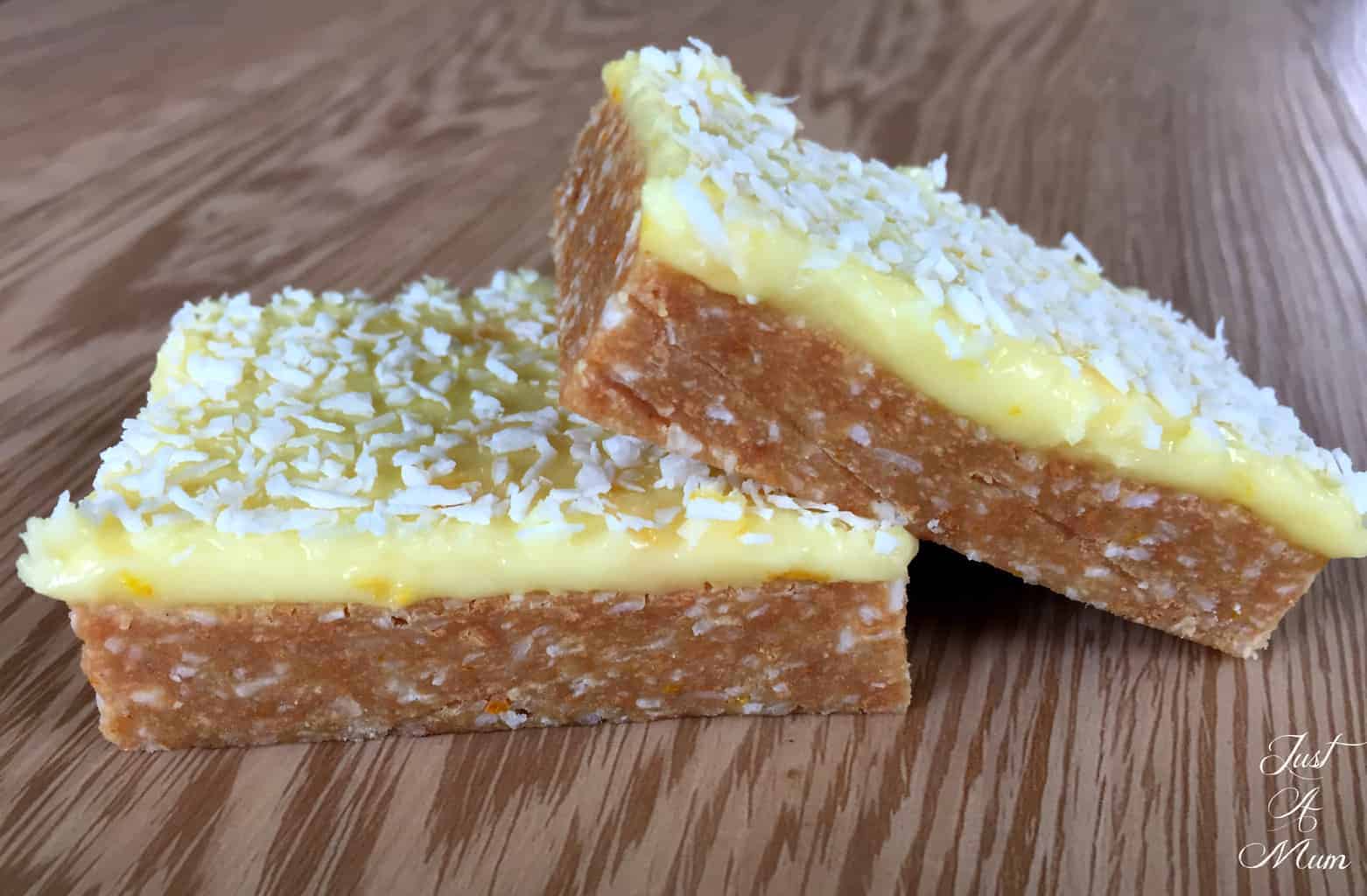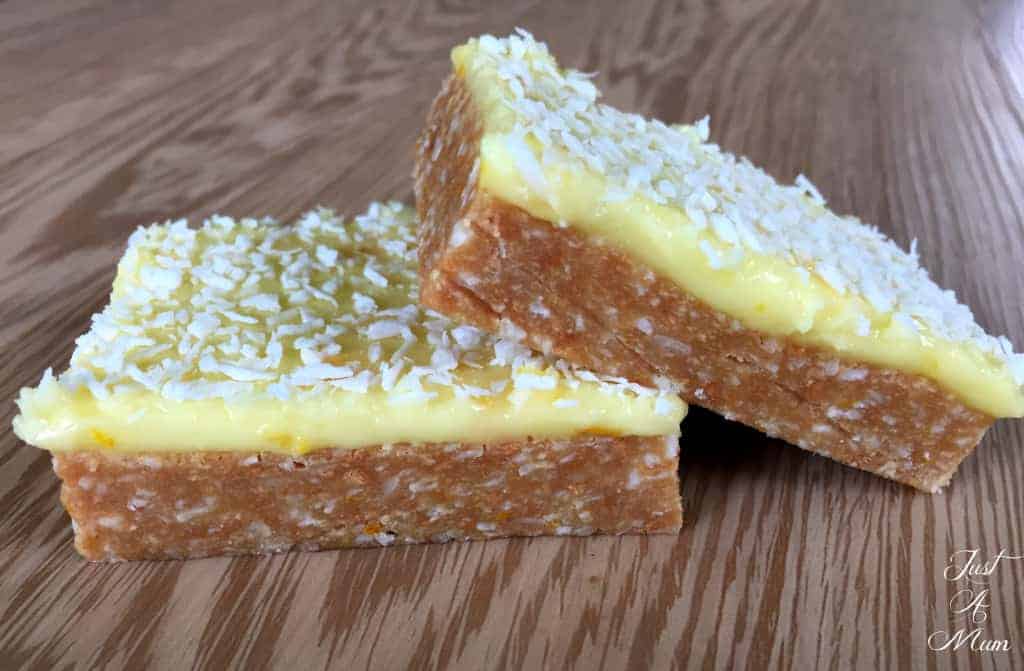 I hope you enjoy this lovely no cook slice, feel free to share any of my recipes with your friends and family. You can follow me on Facebook and also subscribe with your email address above right to receive each of my recipes as I publish them!
Happy Baking, Anna