The combination of Banana and Chocolate Chip is a classic and always lovely in a muffin, perfect for lunch boxes or slightly warmed for an afternoon treat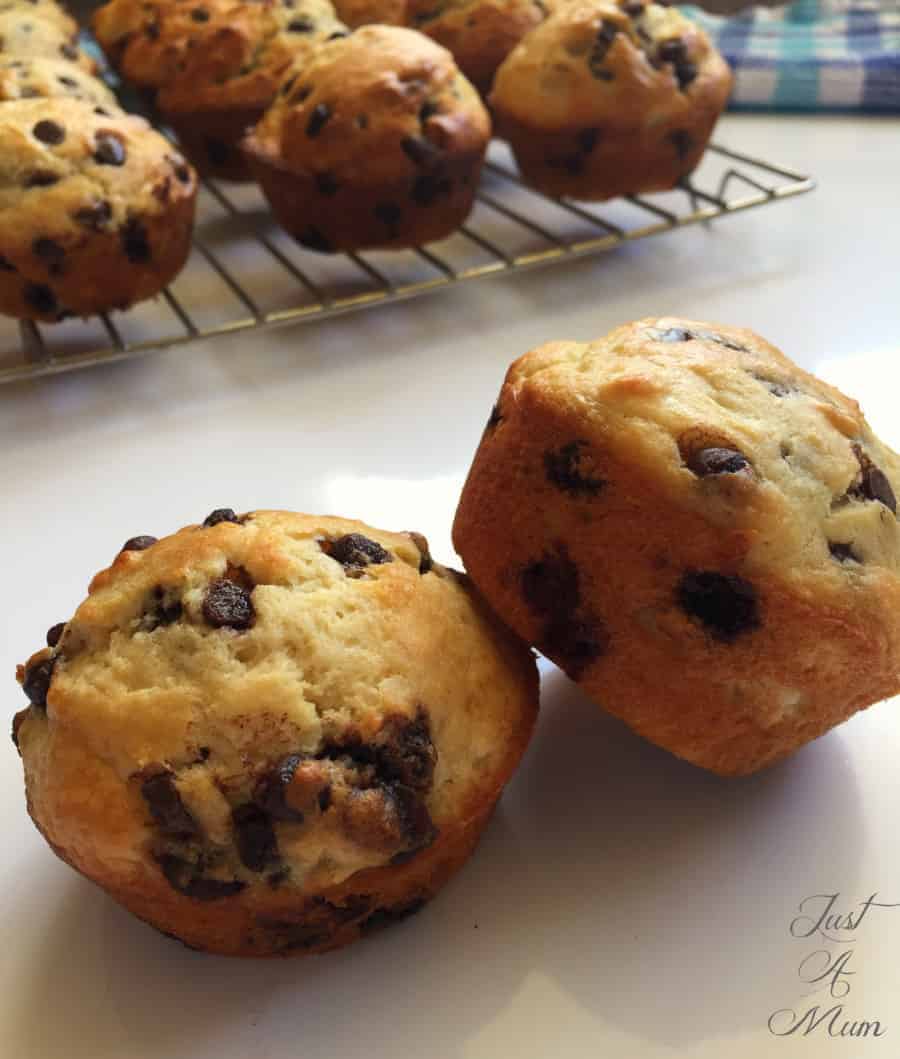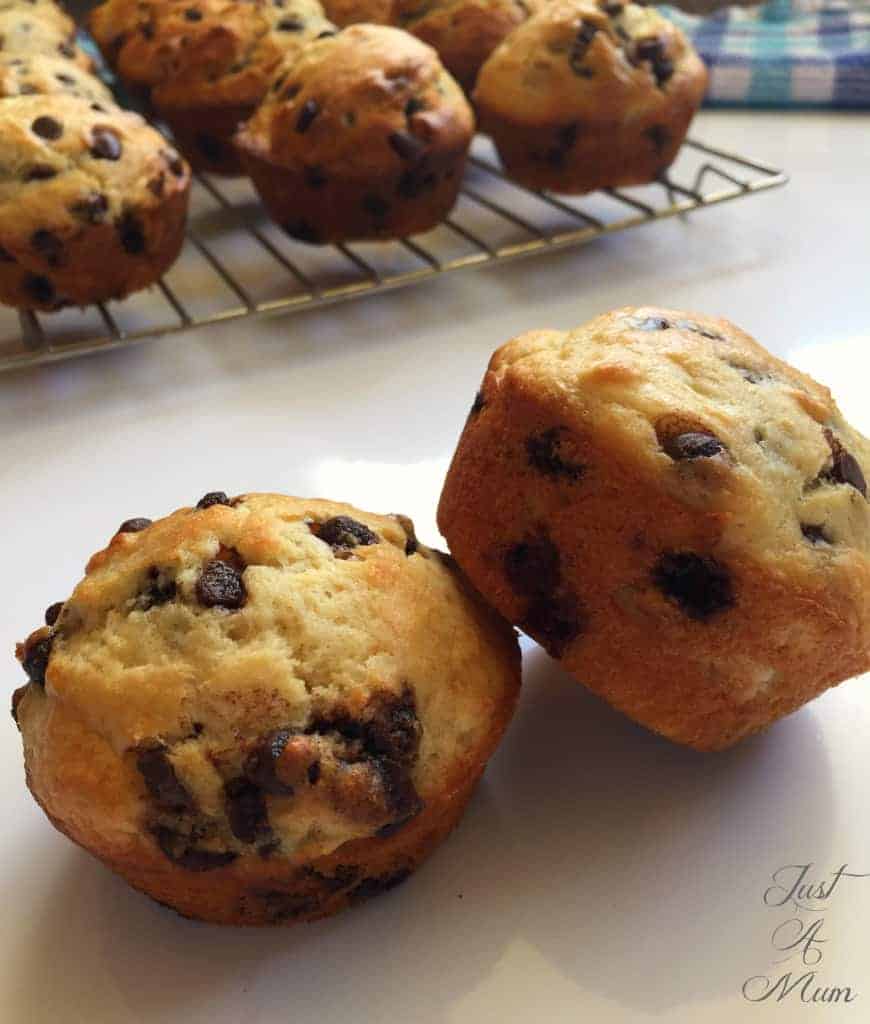 Being a parent I seem to have an endless supply of bananas at various stages of ripeness! Some weeks we run out almost the day after the grocery shop, other weeks like this one, bananas are not the preferred snack and its up to me to get creative. With my son heading off to camp and a late night baking session ahead I wanted something simple and tasty that hungry kids would love! So a double batch of this recipe took no time at all to whip up.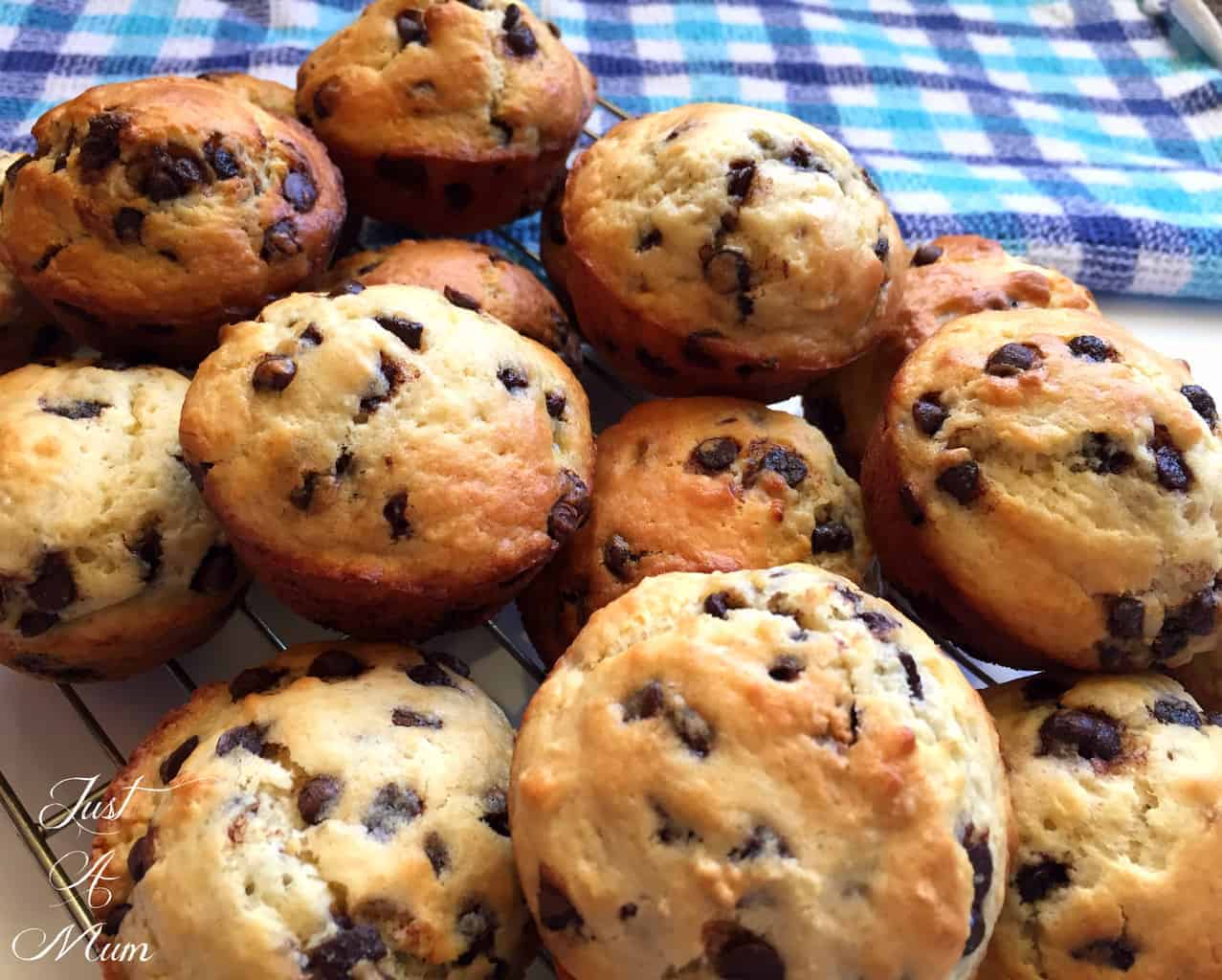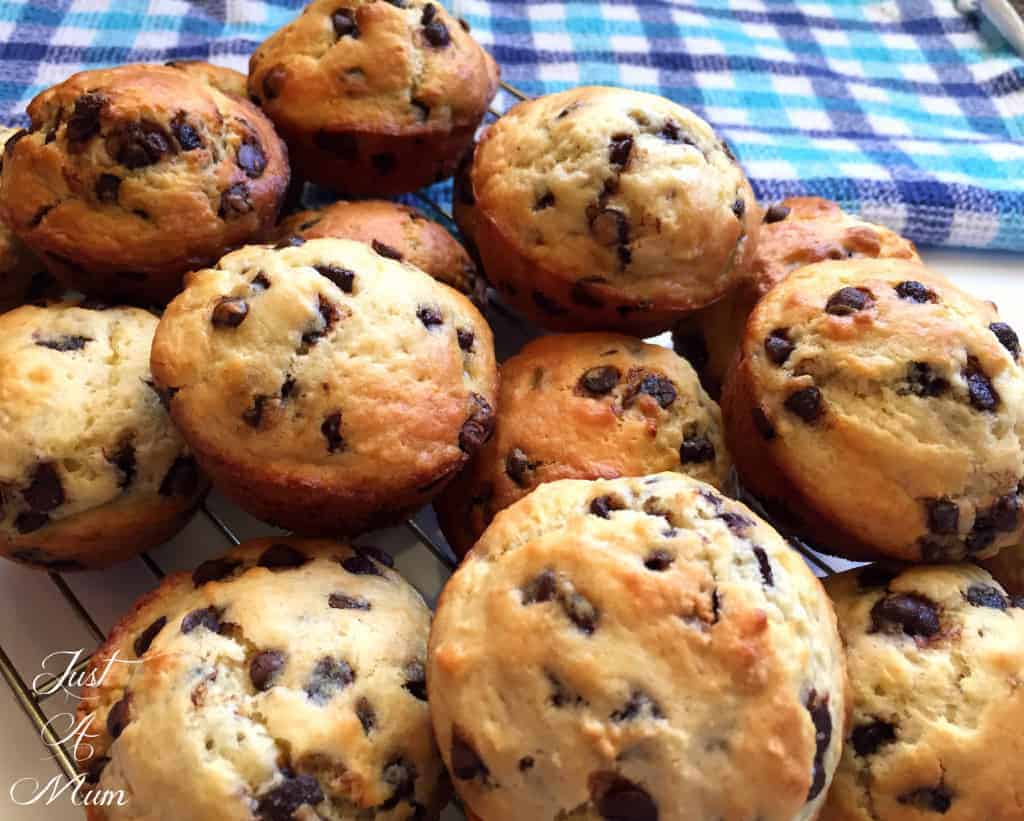 I have a lovely Banana Chocolate Chip Muffin already on this blog, you can check it out and compare recipes, that one is delicious with brown sugar and cinnamon flavours! However I don't think you can ever have too many recipes at your disposal and often it is good to have a variety so that you can utilise what is in the pantry on a given day! I love this recipe as it uses caster sugar, and since my usual sugar container is strangely empty after a big baking weekend previously I loved coming up with an alternative. This recipe has been modified from one found at Taste.com.au where there is a fabulous wealth of recipes for every occasion!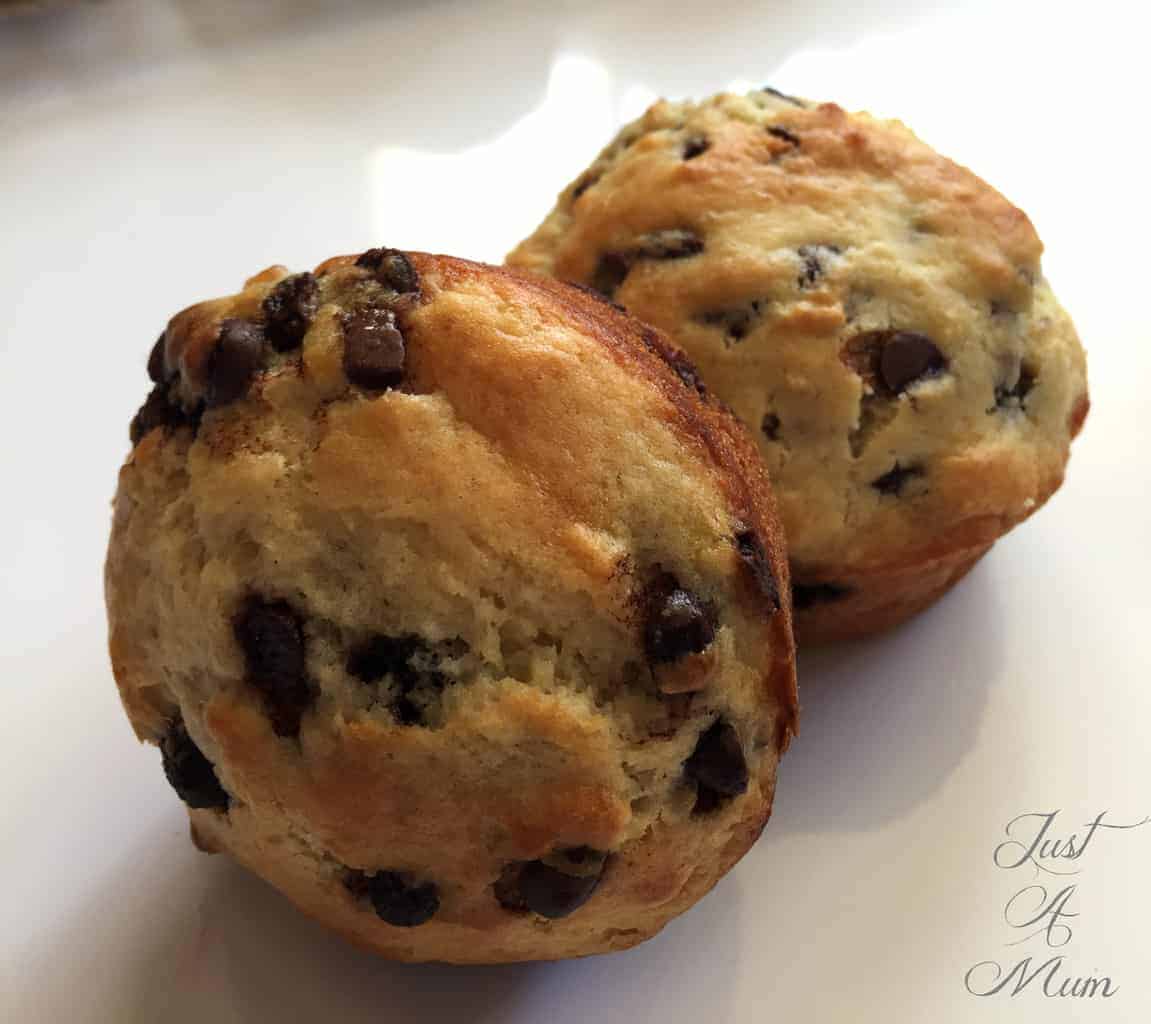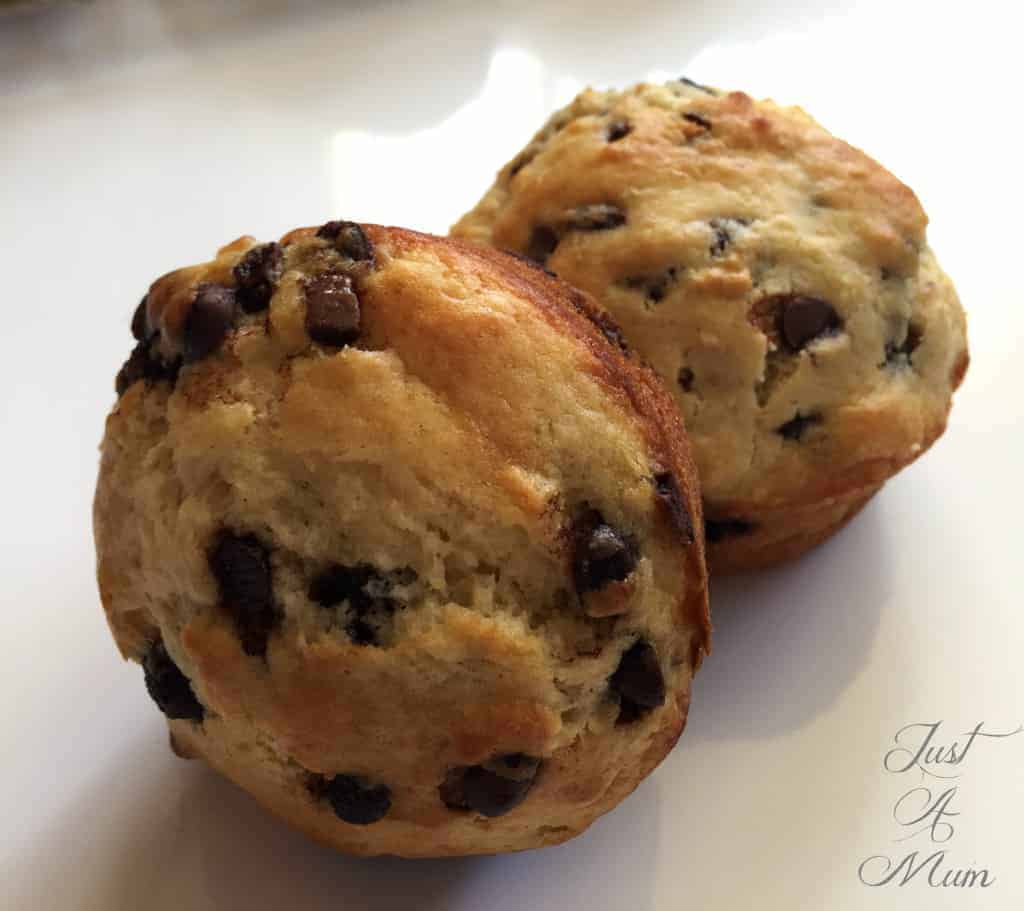 I tend to store my browning bananas in the freezer if I am not going to use them straight away then get them out when I am ready to bake, sometimes popping them in the microwave to thaw slowly if I am running short on time. Some people ask why they have to use over-ripe or browning bananas rather than just ripe yellow ones. I am not sure on the exact theory but I find a few things when using brown bananas, firstly they are easier to mash (so that they incorporate more smoothly into the batter), they tend to be sweeter as they have broken down so the starch converts to sugar more readily which may help with them browning and of course they are more aromatic when overripe as you can tell when you walk past the fruit bowl and the banana smell follows you to the next room!! So whatever the exact science behind it, it works for me so I will go with it!
As you will see this recipe is lovely and simple, let me know in the comments below what you think of it!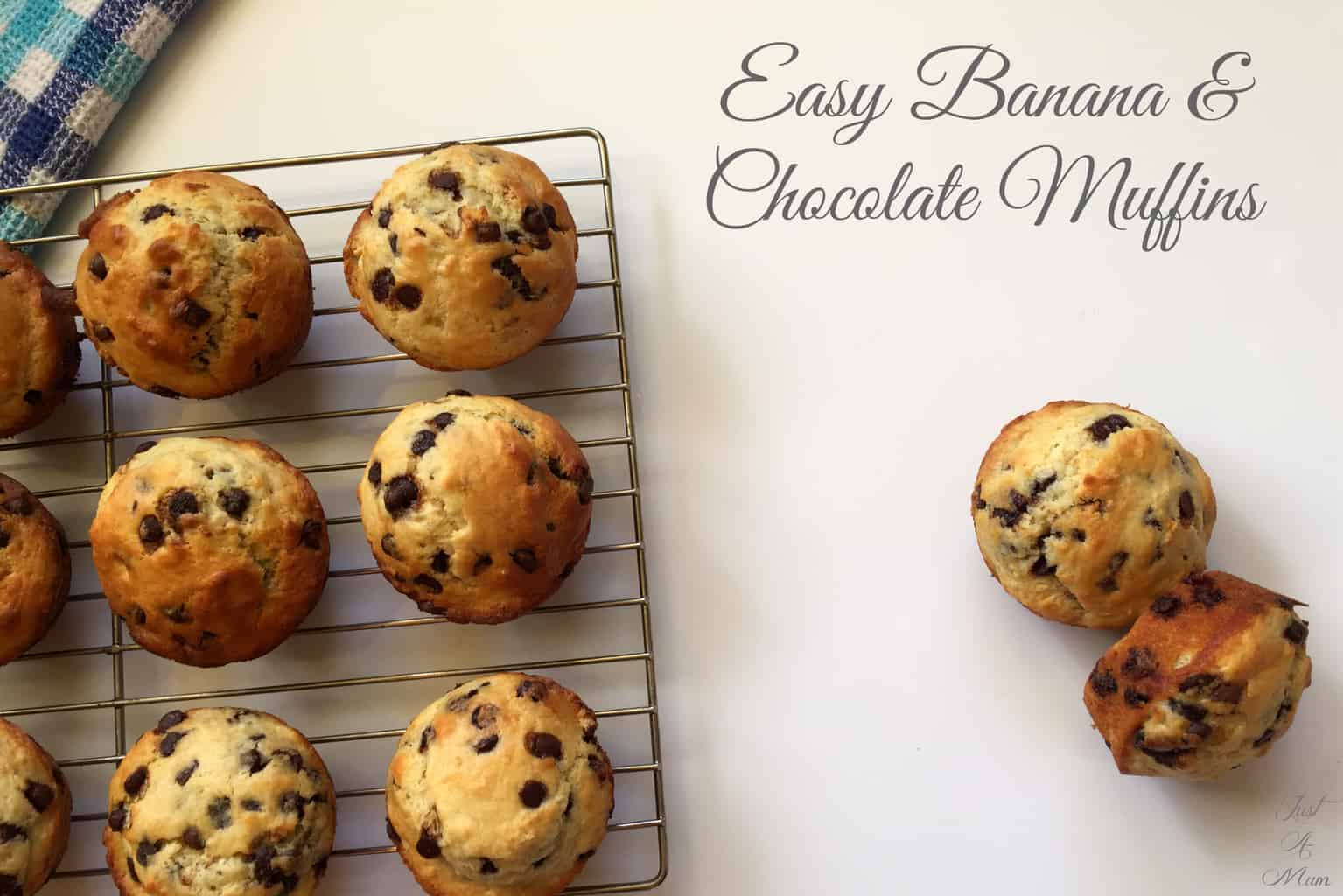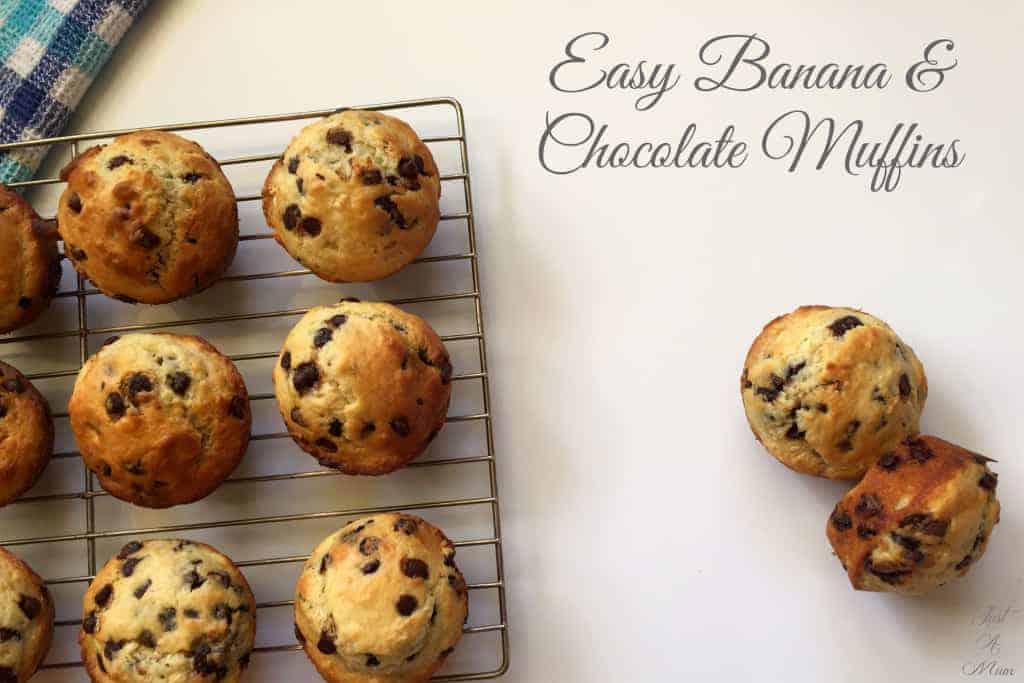 So as you can see it really is very simple! This would be a great recipe as a first time baking experience with children or someone new to baking as well as the more seasoned baker.
Thank you so much for stopping by to check out this recipe, you can follow me on Facebook or register your email above right to receive all my recipes as I publish them!
Please do leave to comment below to let me know how you found the recipe and Happy Baking!
Anna 🙂