When you are after a sweet hit of intense flavour in your baking you cannot go past Carrot Cake, there is something about the rich dense delicious combination that is just so good! Whoever thought of putting carrot in a cake is a genius, then pairing with Cream Cheese Frosting – it just takes it to a whole new level of deliciousness!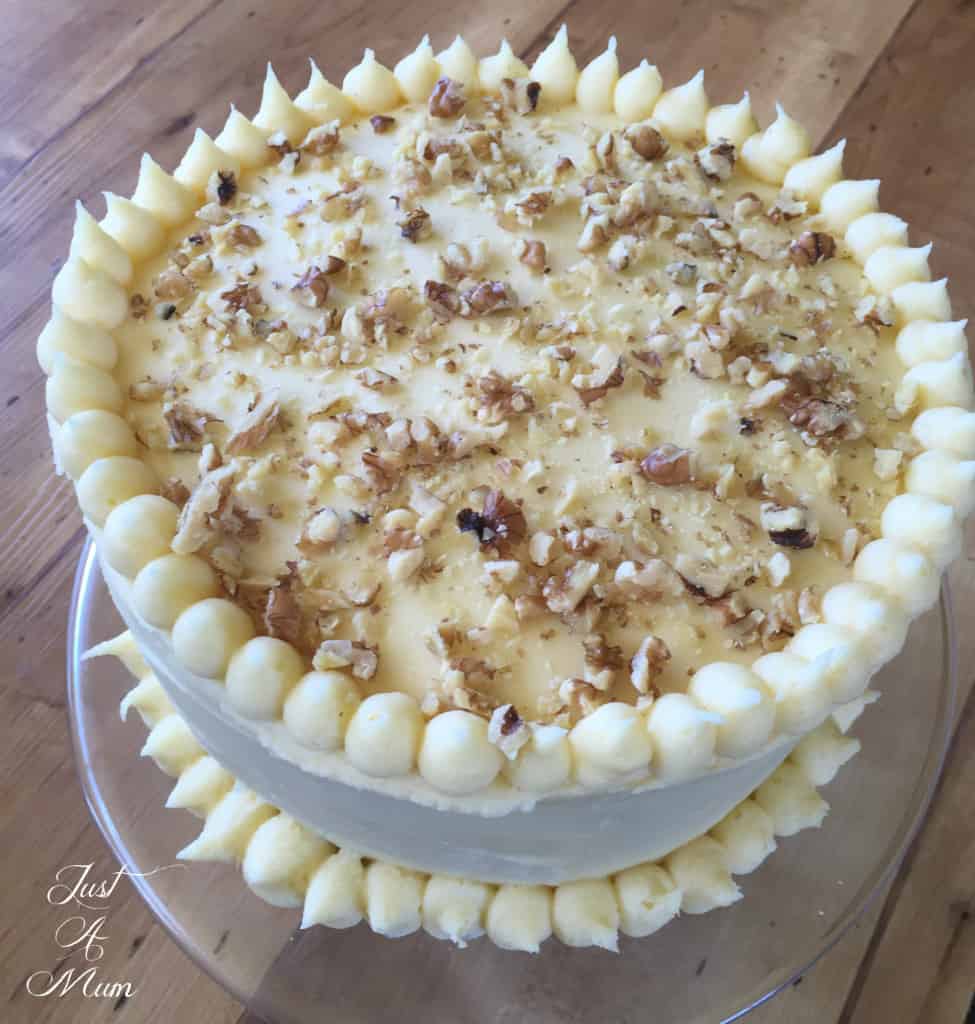 I love creating recipes that are simple to make and that the whole family can enjoy, so for this recipe I decided to take a classic easy recipe and make it special but in a way that you can all easily recreate.
I love the stunning rich colour of this Carrot Cake, this is achieved by using unrefined raw sugar. Unlike refined white sugar, raw sugar retains its natural syrup coating which gives it added flavour and a golden colour. It's this syrup coating that gives an extra depth to baking and cooking and is a perfect ingredient in any carrot cake recipe!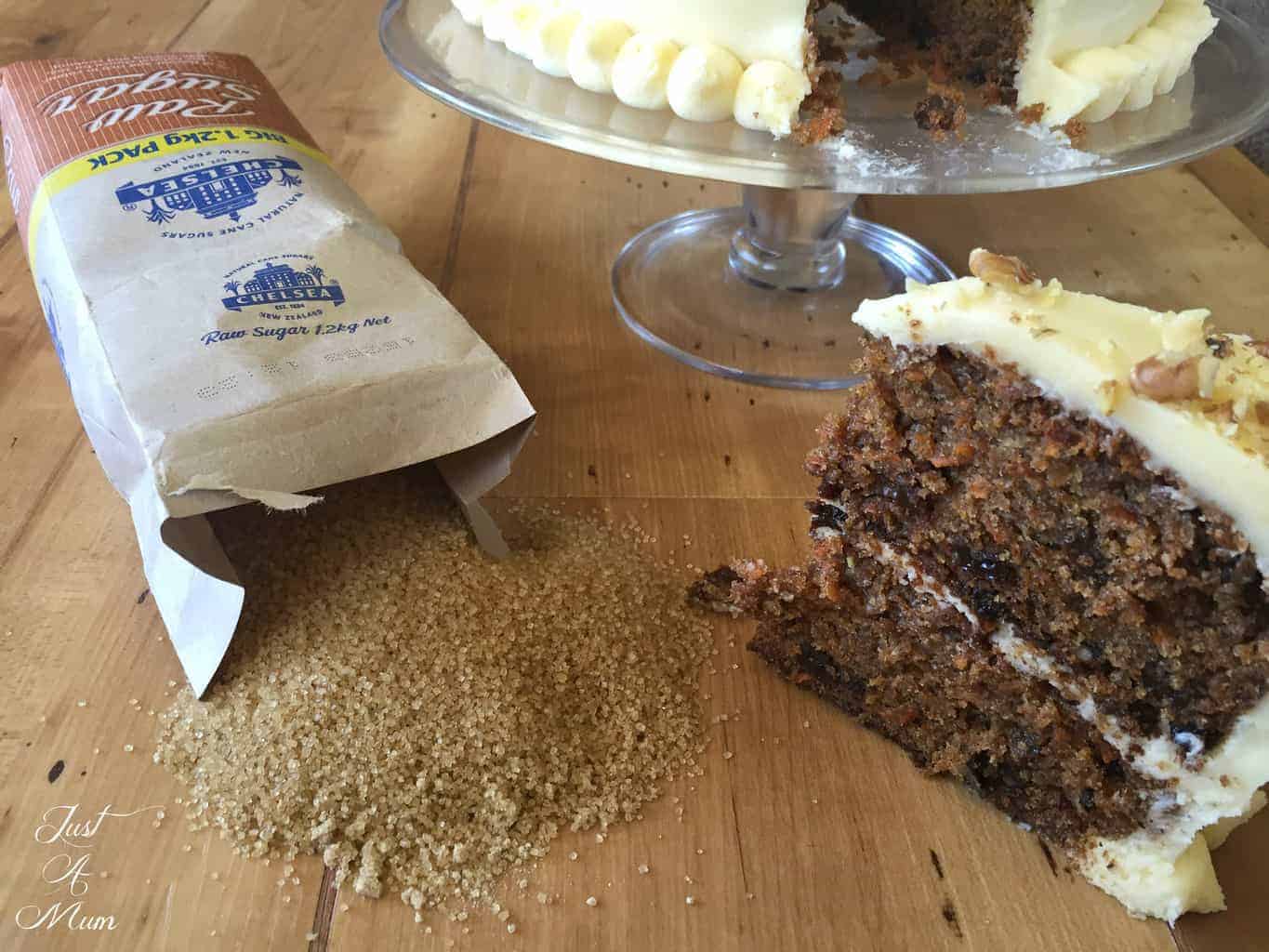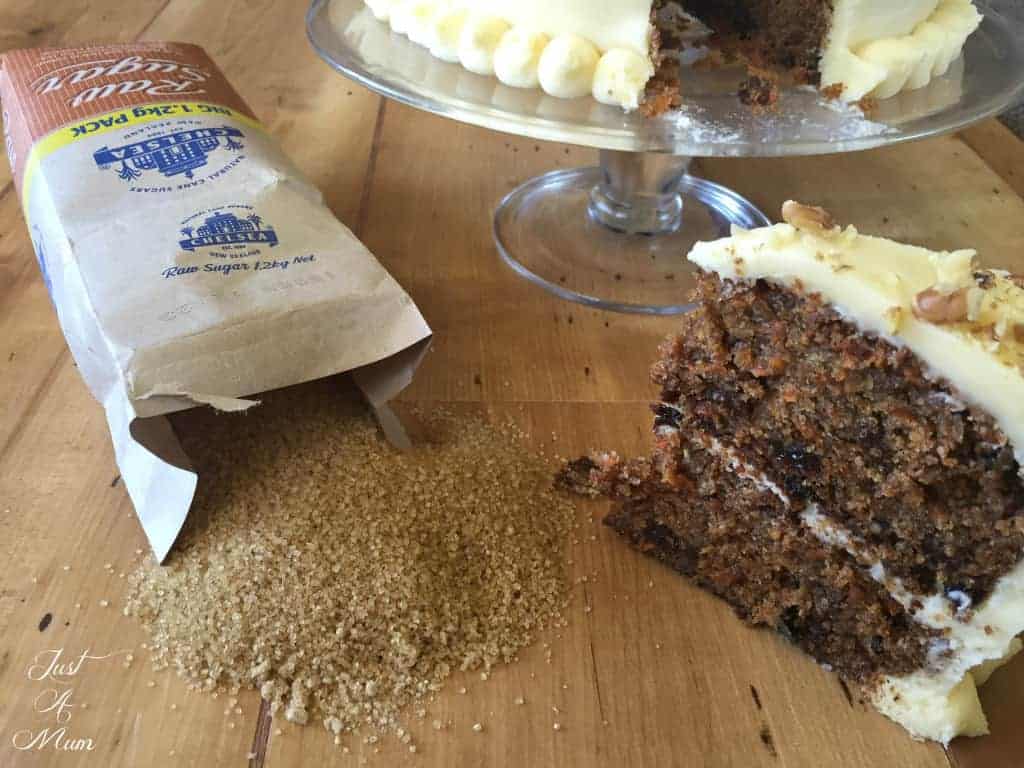 So with this cake I decided to go big and beautiful! Made for a special group of people I simply doubled the recipe and created this gorgeous two layer cake with velvety smooth cream cheese frosting it certainly looks impressive but in truth it is very easy.
Of course you do not have to create this massive masterpiece, the recipe is beautiful made into a simple cake spread liberally with cream cheese frosting. I have two different Cream Cheese Frosting recipes I use, one is perfect for spreading over a cake, and the other is great for piping as it holds its shape slightly better. For this cake I used the second recipe, however both can be found here –
Just A Mum's Cream Cheese Frosting Recipes.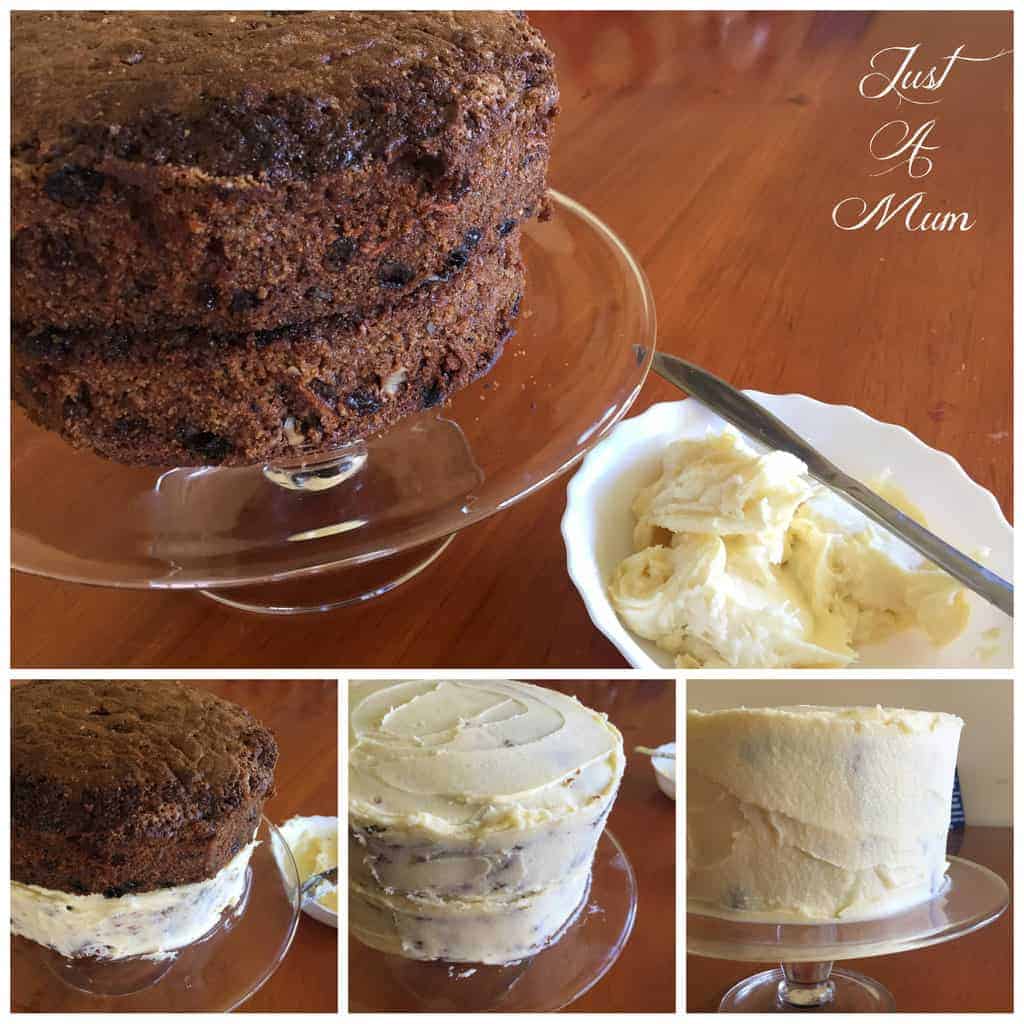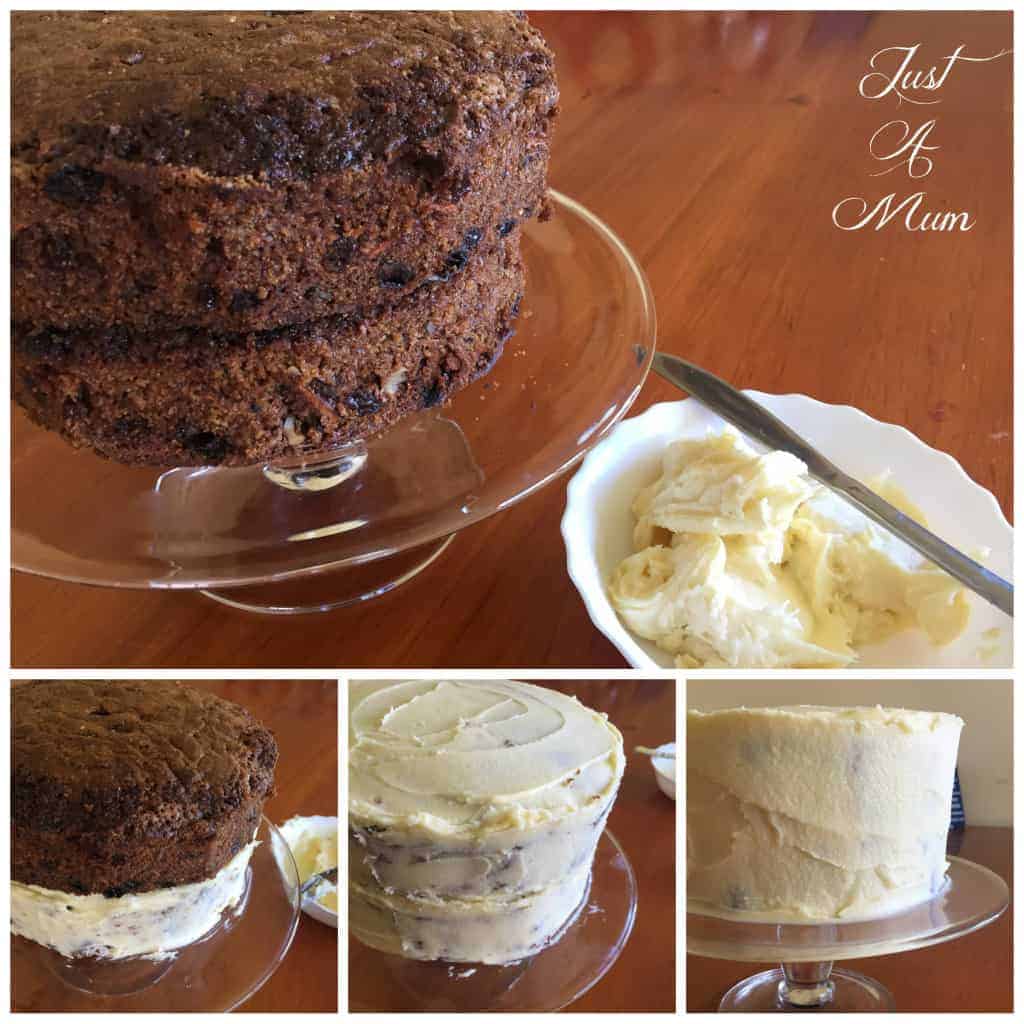 To prepare this double layer cake, I baked two separate cakes, trimmed the edges so they were in line then set about making a big batch of cream cheese frosting and started to ice! I iced with 3 layers of frosting, a crumb coat first, then I thinned the frosting slightly with a small amount of milk to achieve the second coat to smooth out the frosting finish and left it for a while in the fridge.
I then finished it off with a final layer of my delicious and easy Cream Cheese Frosting, a little piping around the edges and some walnuts to finish the top off and there you have it!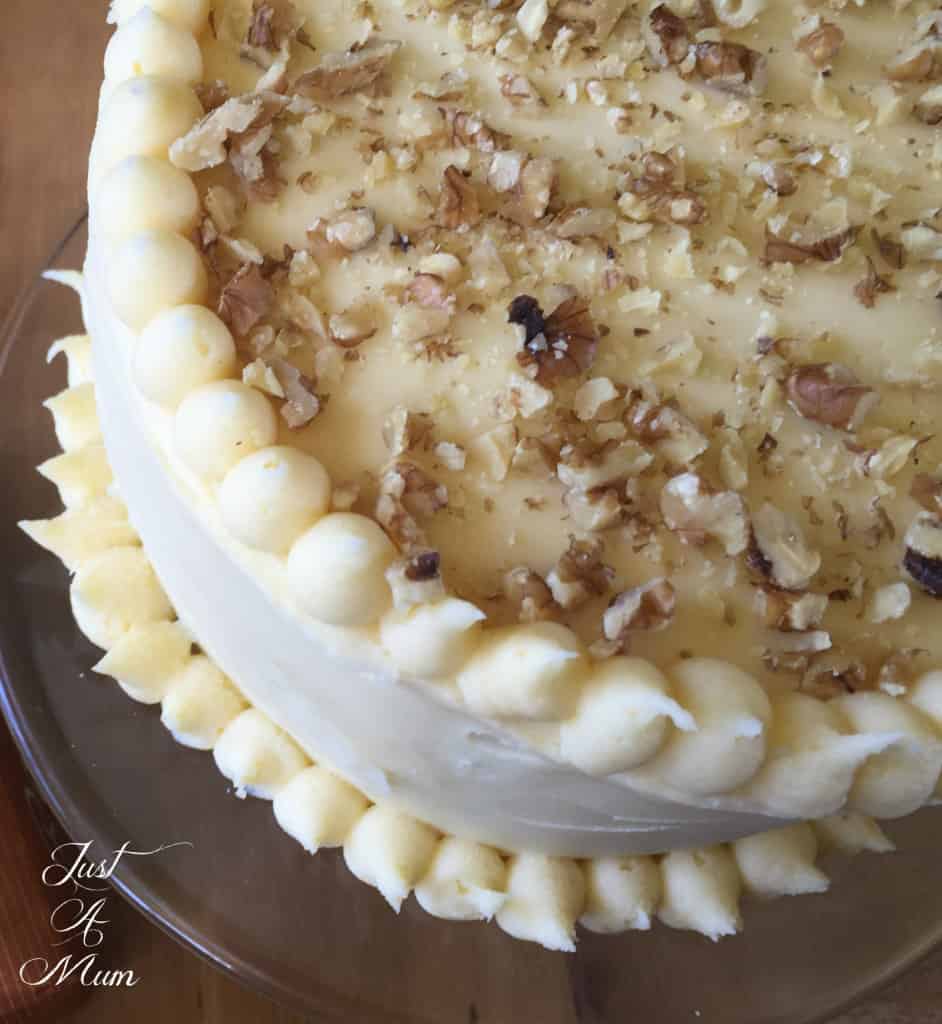 I hope you enjoy this recipe and cannot wait to see your recreations of it!
If you are a fan of Carrot Cakes you may wish to try this lighter version, with pineapple and walnuts it is absolutely divine – Recipe for Carrot, Pineapple & Walnut Cake here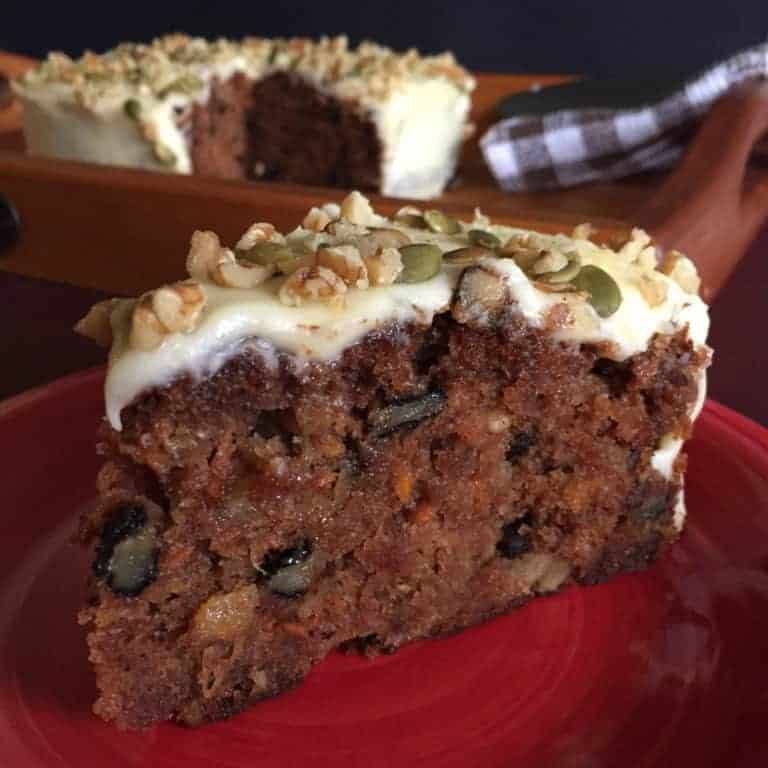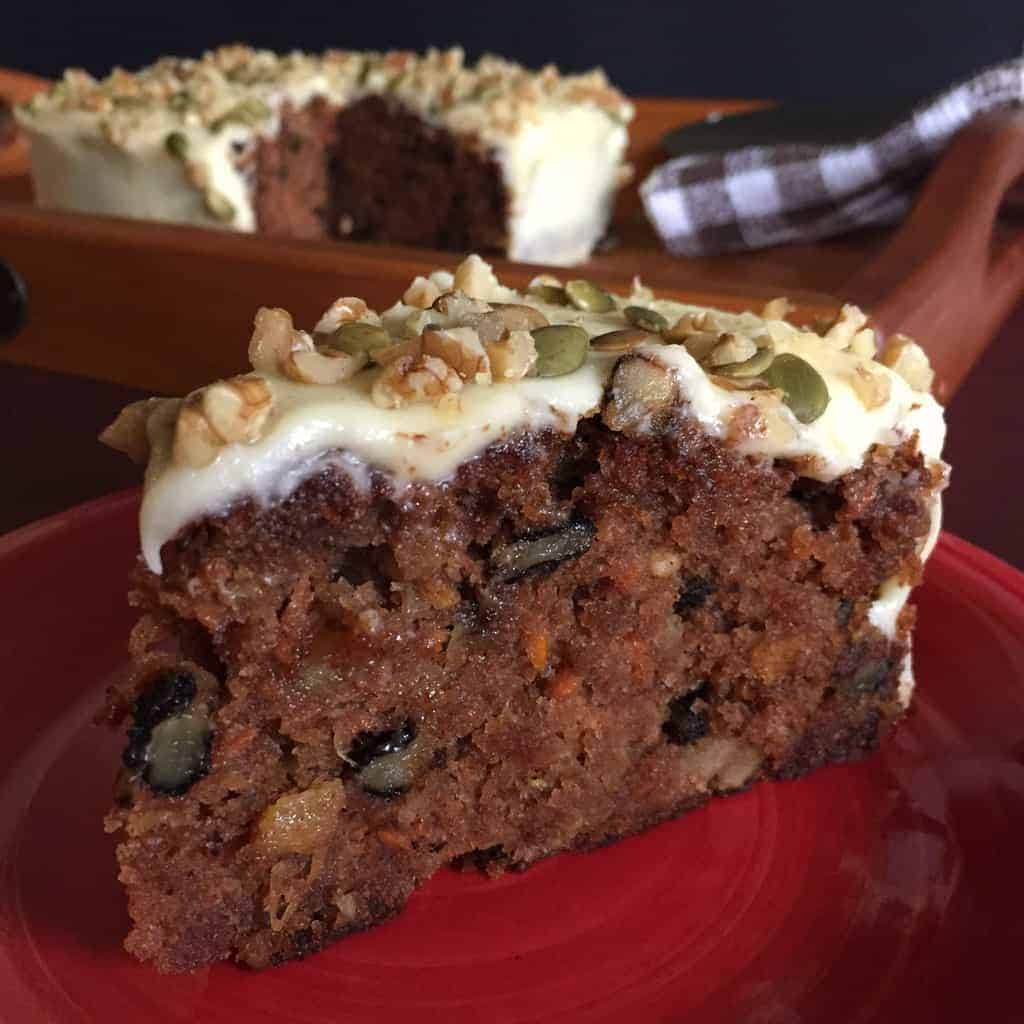 Please note this is the recipe for a single cake, if you wish to make a double layer cake please double these ingredients 🙂
So delicious, so easy!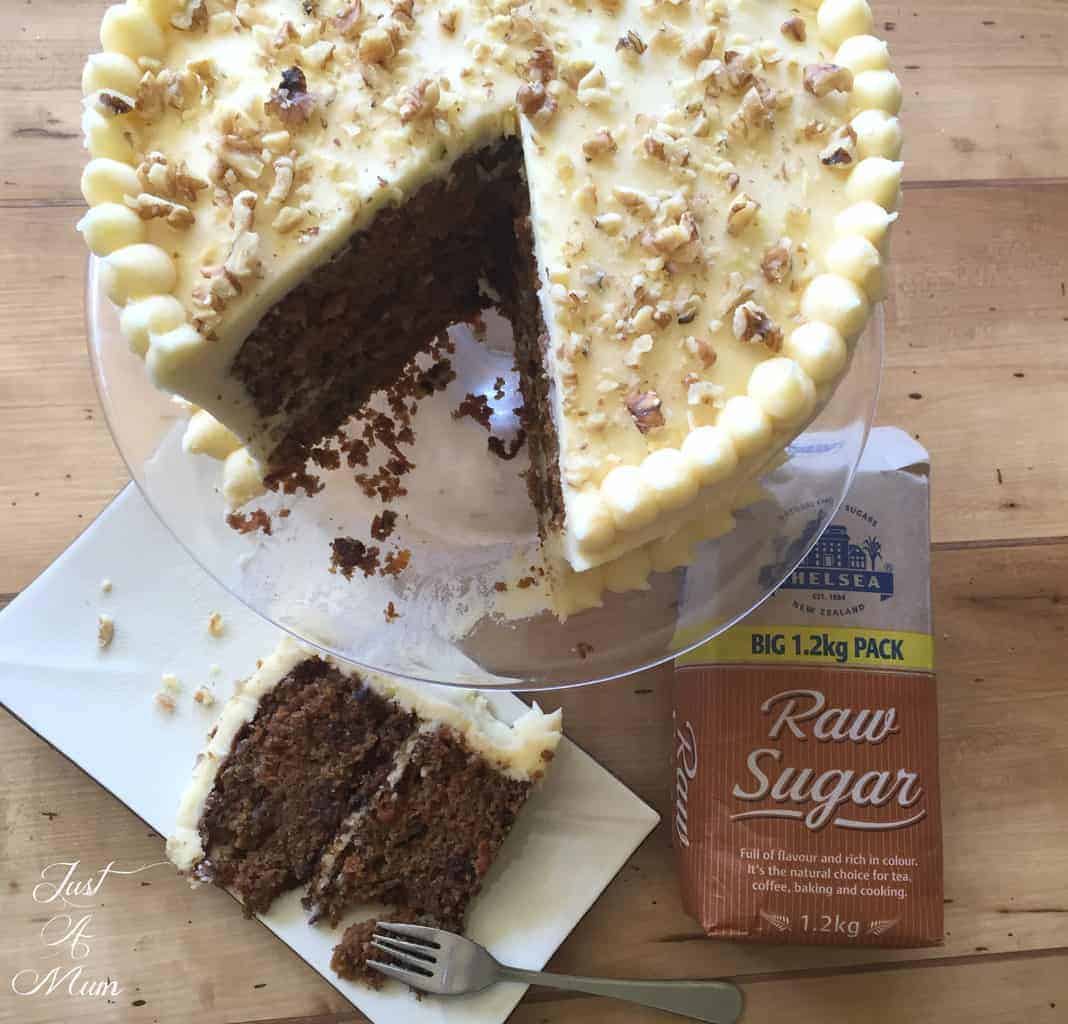 Thank you so much for stopping by to check out this recipe. Please also follow me on Facebook or Instagram and you can be one of the first to receive my new recipes by subscribing via email in the link below.
Happy Baking!
Anna