Who doesn't love delicious easy meals that you can make in half an hour? I have some GREAT shortcuts here to help making dinner time a breeze with this Chicken Burrito Bowl.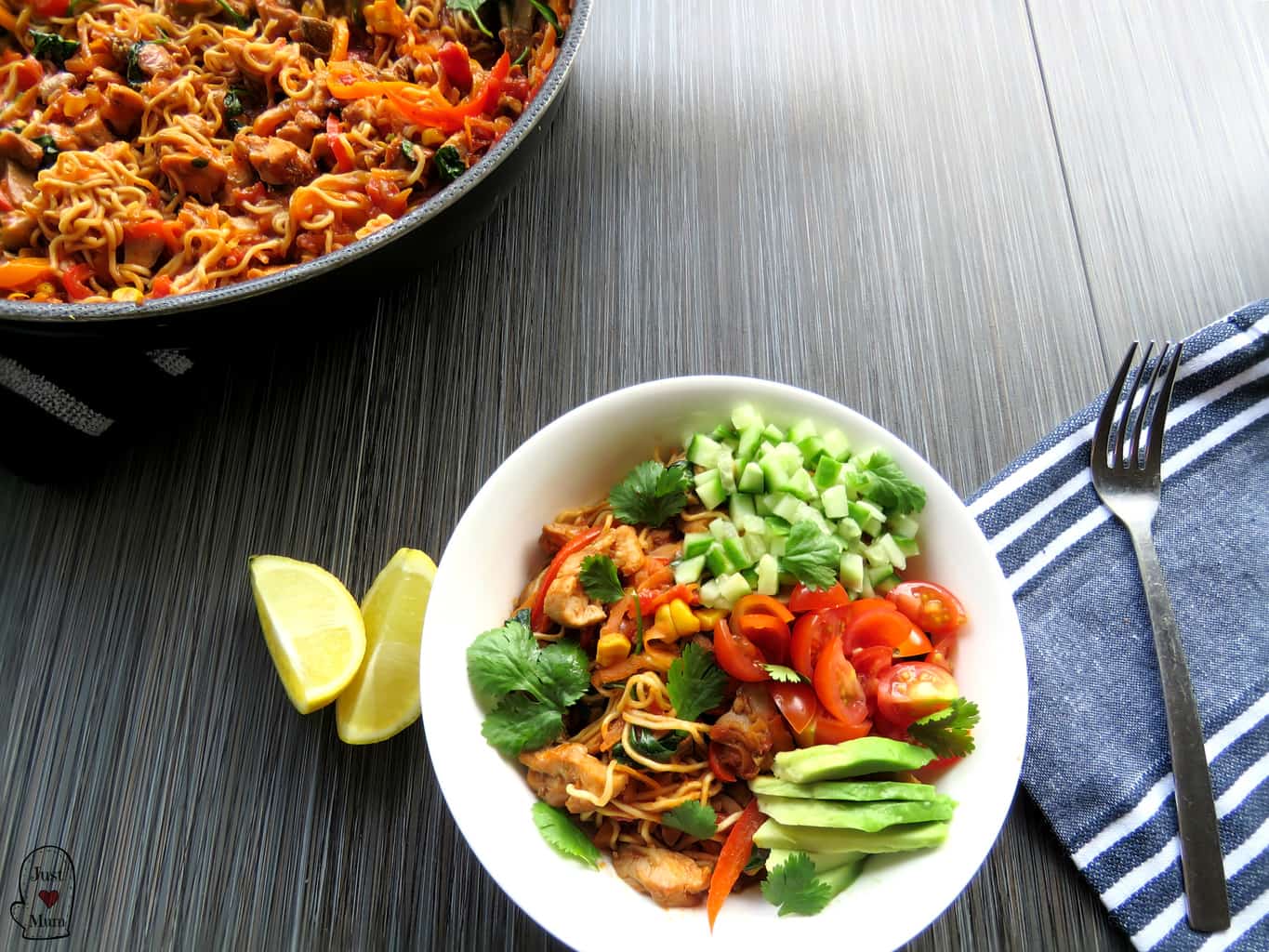 Every home cook has a few tricks up their sleeve to make meal times easier on everyone. For me I use a lot of recipe bases and quick convenient products that mean I have less time in the kitchen and more time doing the other 99 things on my list!
The other thing I love doing is making a little go a long way, in today's meal for example I used just 500 grams of chicken thighs and one small packet of Maggi 2 Minute Noodles, but bulked it out with so many veges that it stretches to easily feed our family of 5! So it makes a quick meal without the huge expense and fancy ingredients. Keep these simple ideas in mind next time you are in store.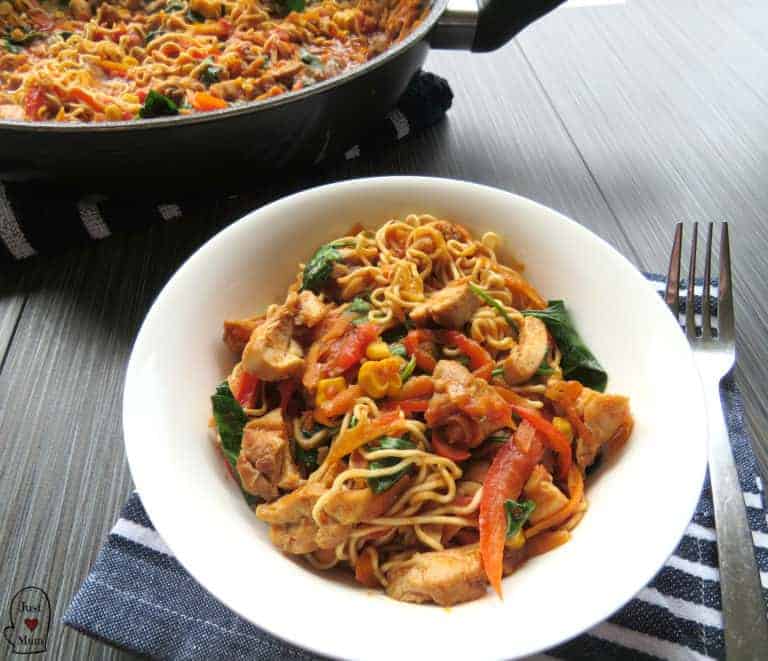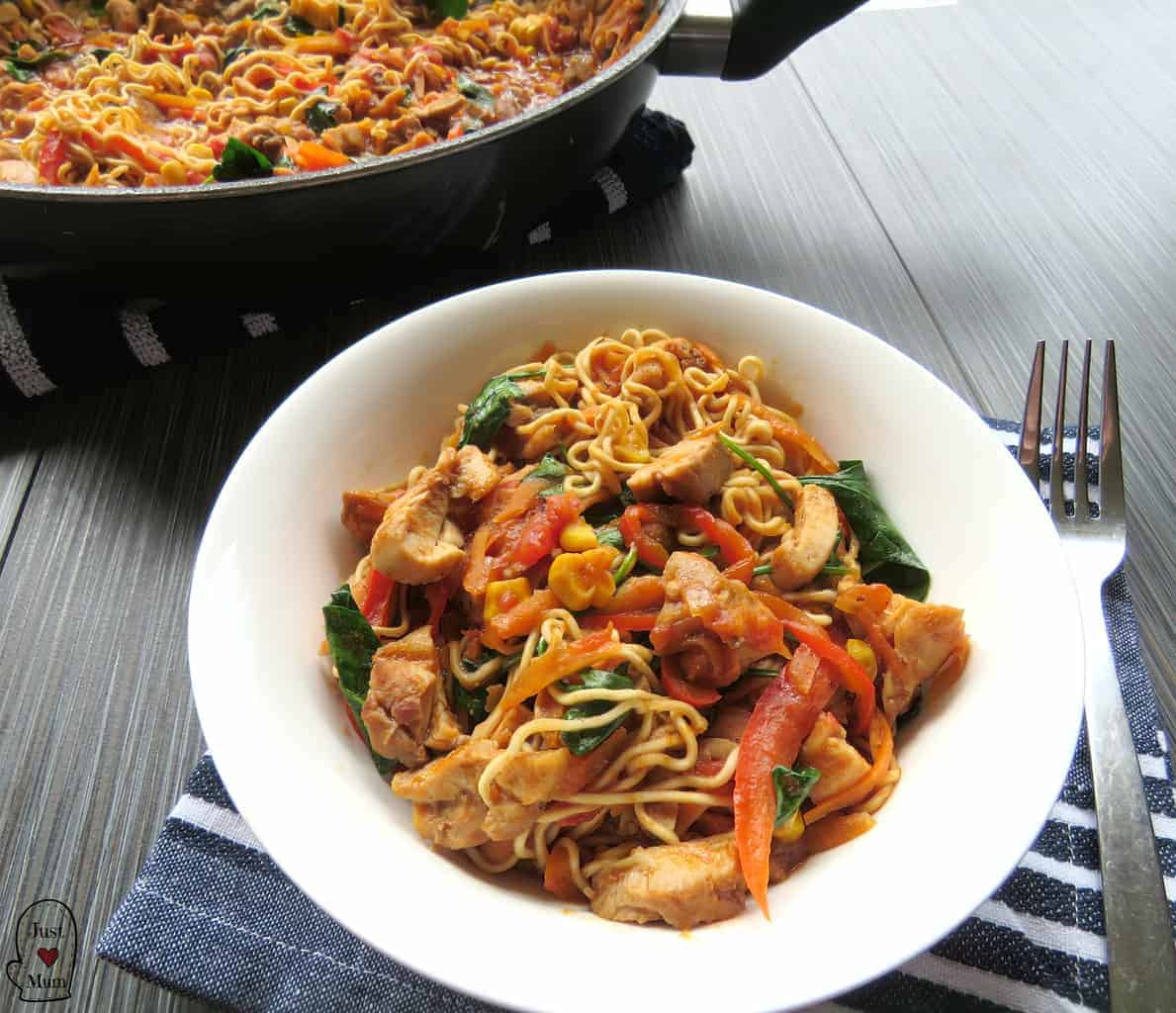 I have a confession that I, like MANY Kiwi households, love using the MAGGI recipe bases, everything from Beef Strogonoff, Apricot Chicken to the kids favourite, Devilled Sausages. They have come a long way over the years and are a great product to have in the pantry for nights you are needing inspiration. They can also be used in the slow cooker so that is great for us. They are made with real herbs and spices.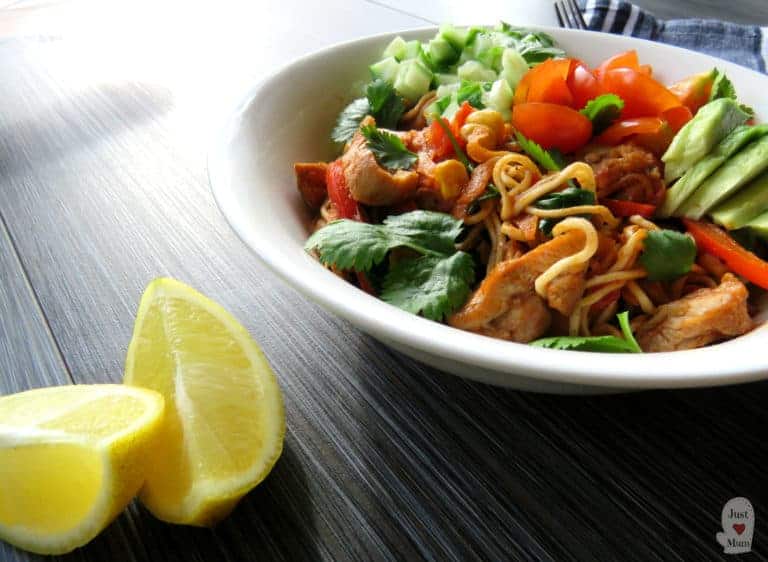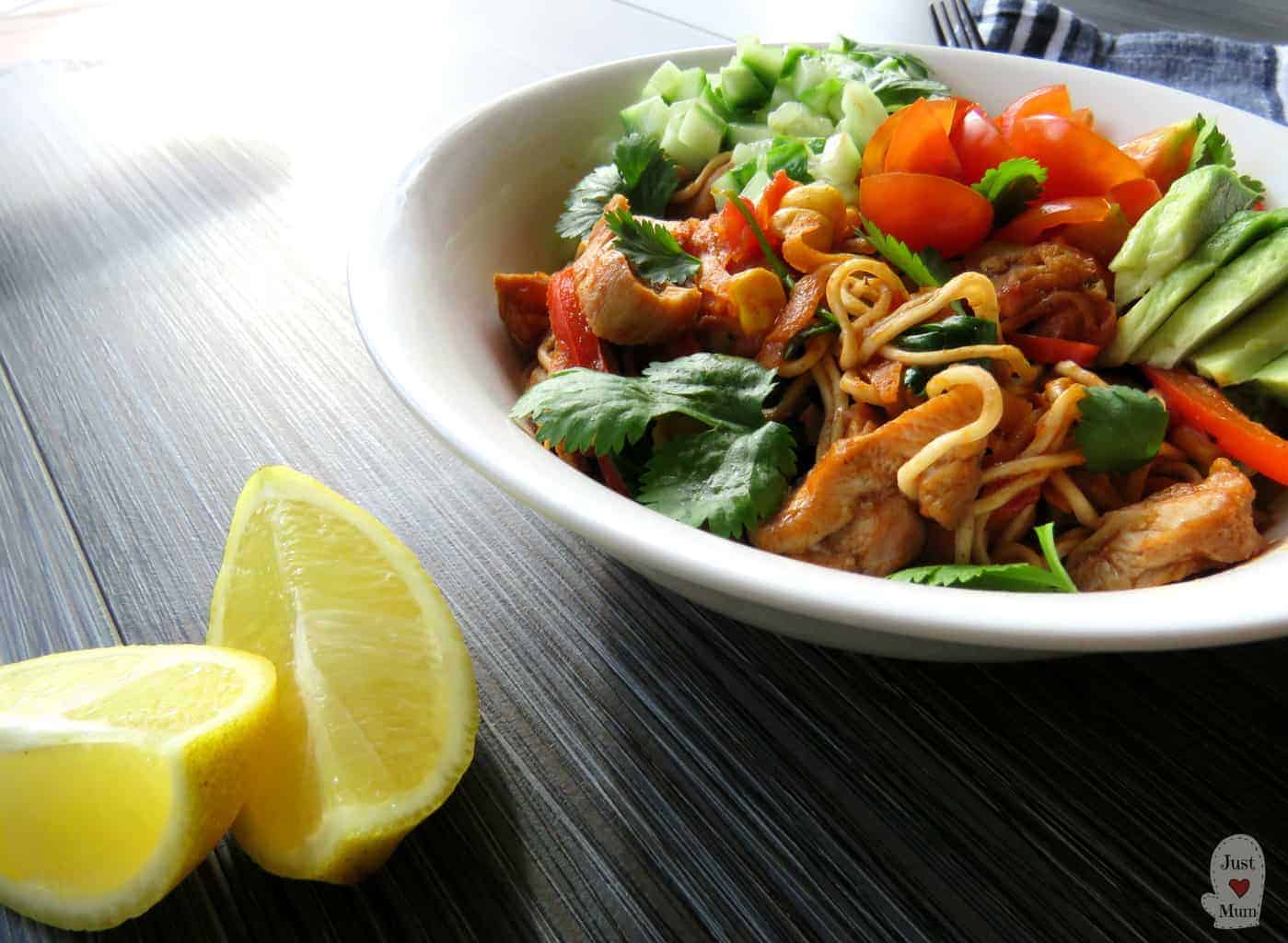 Today I decided I would use the MAGGI Chicken Burrito flavour base and create a one pot (almost) family meal. It meant that I could jam even more goodness into dinner time than creating burritos on their own! This flavour base has a slight bit of heat, but is beautifully enhanced by the sweet vegetable combination of onions, tomatoes, carrots, capsicum and spinach.
You could easily leave it there and serve, but for some added flavour I created a tasty garnish with some crunch and freshness with cucumber, tomato and finally avocado for a creamy finish. You could use whatever was in season, even add some frozen vege at the end if you preferred! This is a totally forgiving recipe idea that you can amend to the tastes of your family.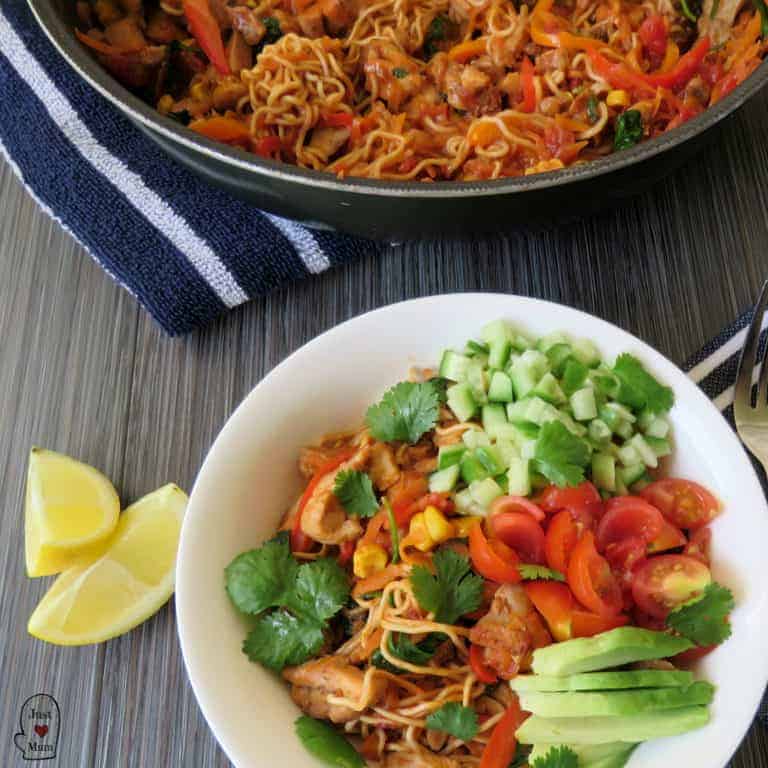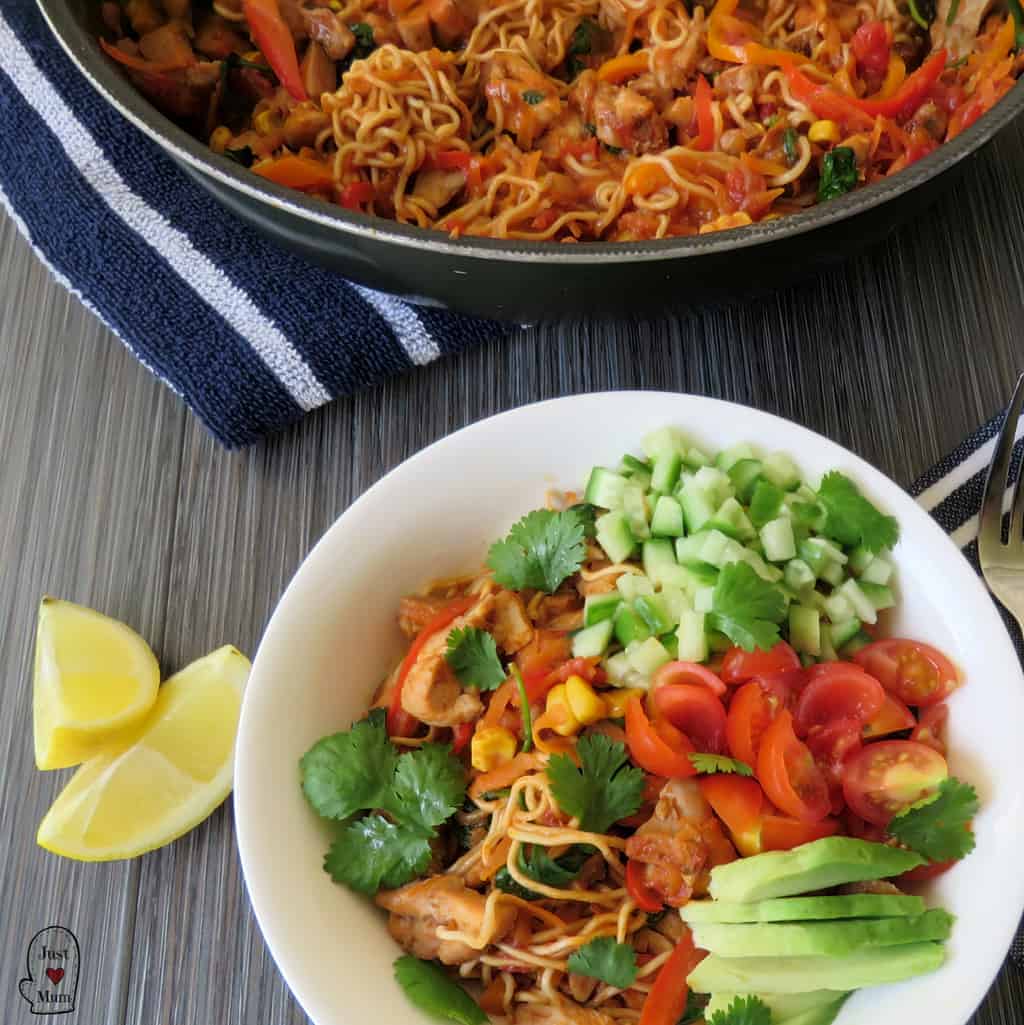 Regarding the noodles, yes I used MAGGI 2 Minute Noodles!!! So many families I know have these in the cupboard, lots of kids have these as an after school snack. But over the years they have had a BIG makeover in terms of ingredients and nutrition. MAGGI have bought out a new range of Wholegrain for their 2 Minute Noodles, there are obvious benefits of consuming more wholegrains, but they have also listened and the salt is considerably lower than other brands. One packet can go a long way! Where in the past we might have made up a few packets and served this meal over the top of noodles now we incorporate it and ensure our plates are at least half full of veges and our protein and noodle portion so much less than in the past! This creates a simple perfectly proportioned dinner.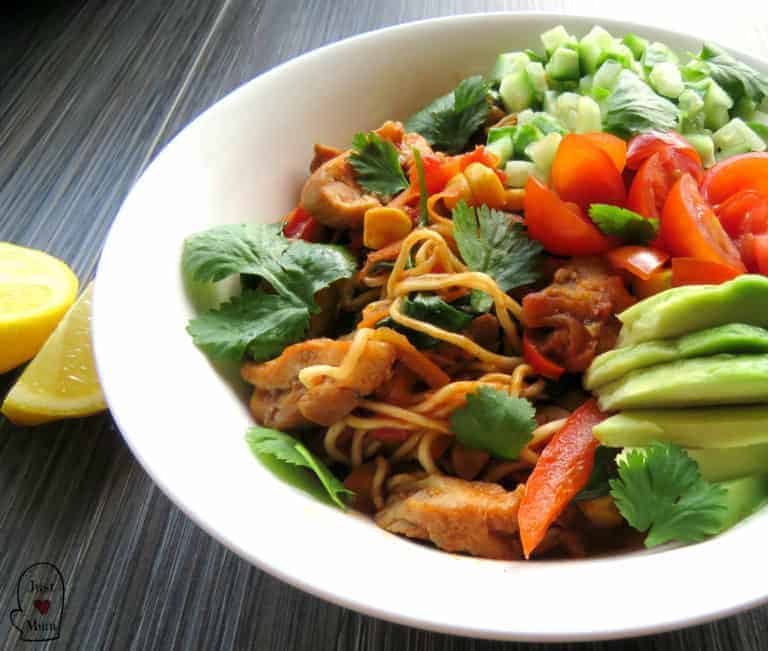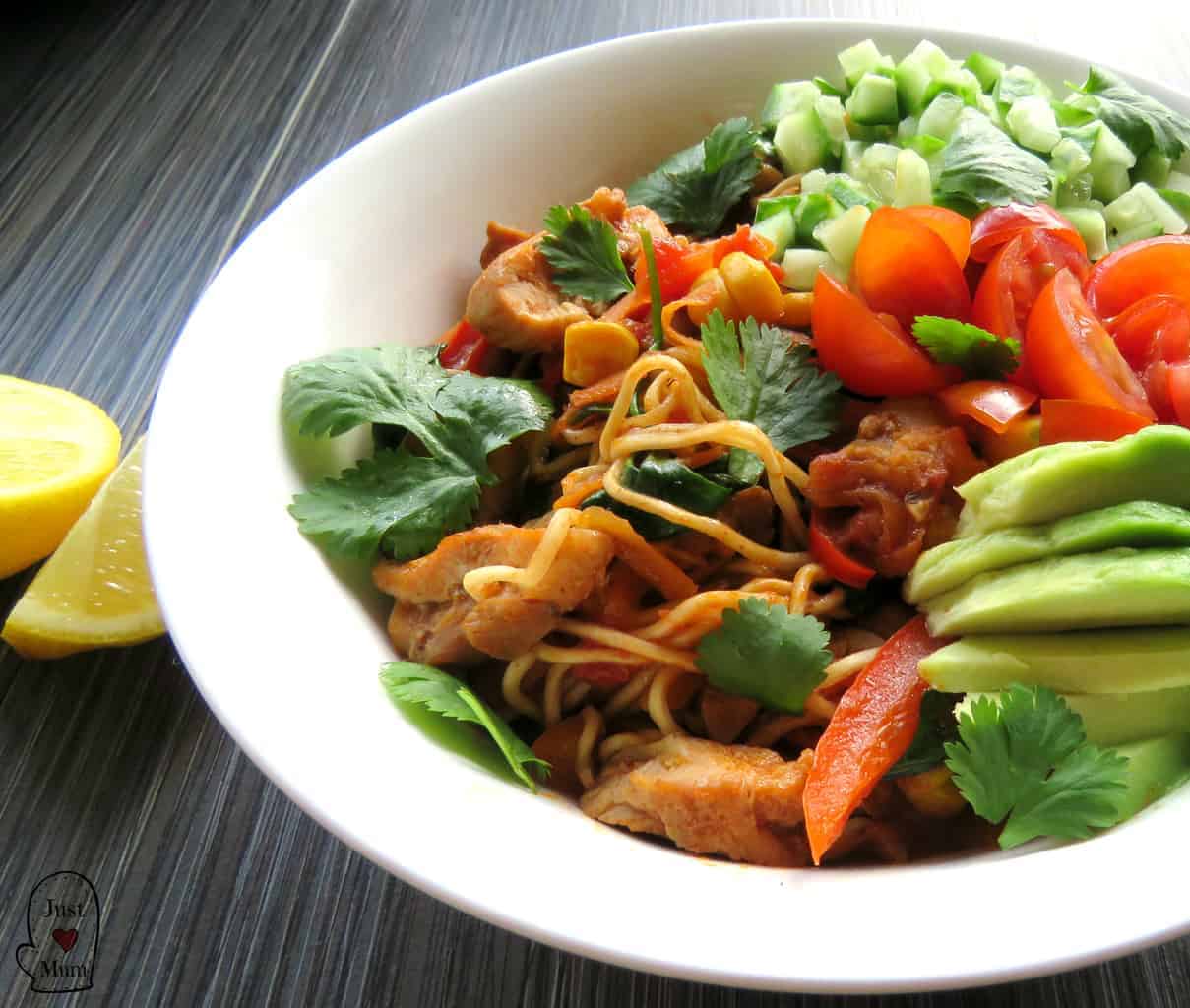 You can use the flavour sachet from the MAGGI 2 Minute Noodles or leave it out! I left it out today, but you could easily add it for more depth of flavour.
So onto the recipe, feel free to add or omit ingredients, this is such a lovely recipe base you could have some fun!
This is such a simple wholesome dish, providing a perfect balance for a family meal. Leaves you feeling satisfied without the pasta overload!
Thank you so much for stopping by to check out this recipe and of course a huge Thank You to MAGGI for partnering with me to share this meal with my readers, I had so much fun creating it!
You can find all of the MAGGI products I used at your local supermarket.
If you are not already please do follow me on Facebook and Instagram for more delicious recipes, and remember to subscribe to my email list to receive each new recipe as I post it.
Thanks to MAGGI for making this delicious post possible. CONGRATULATIONS to Jasmine Cobby! I hope that you have some great ideas from this recipe and more uses for the yummy MAGGI meal bases and noodles.
Happy Cooking!
Anna