Lolly Cake is a Kiwi classic, I have given it the ultimate Kiwi treatment by using Girl Guide biscuits in it as well! Truly divine.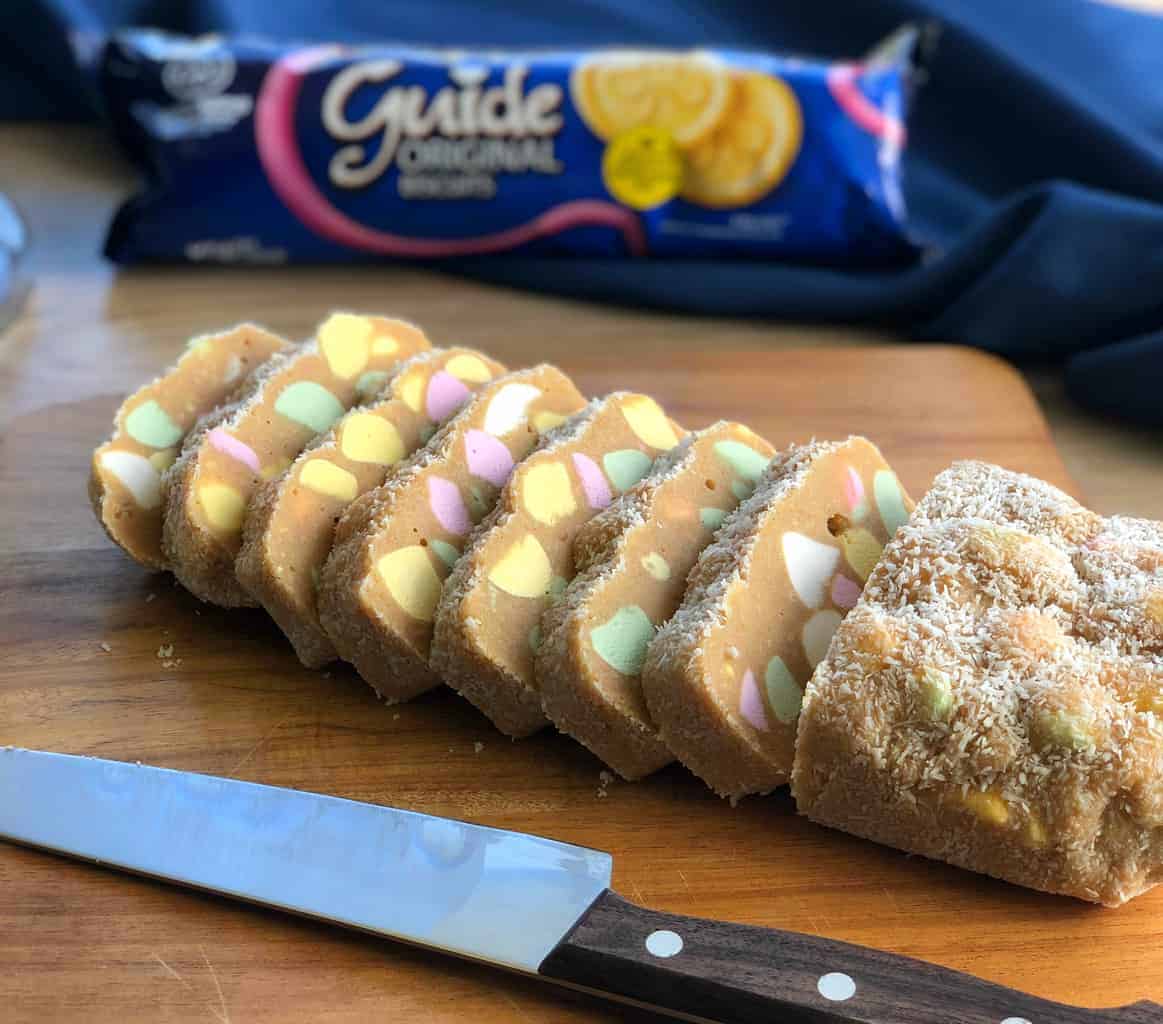 When Girl Guiding NZ announced that they would discontinue selling Girl Guide biscuits a few years ago people were upset, understandably so! It had become a NZ institution and something many looked forward to each year. These biscuits have been sold in New Zealand since 1957 so many generations have enjoyed this treat and also in turn helped raise funds for the Girl Guiding program.
Back then it was sold in large square tins, now we recognise the dark blue packets and their clover shaped symbol anywhere.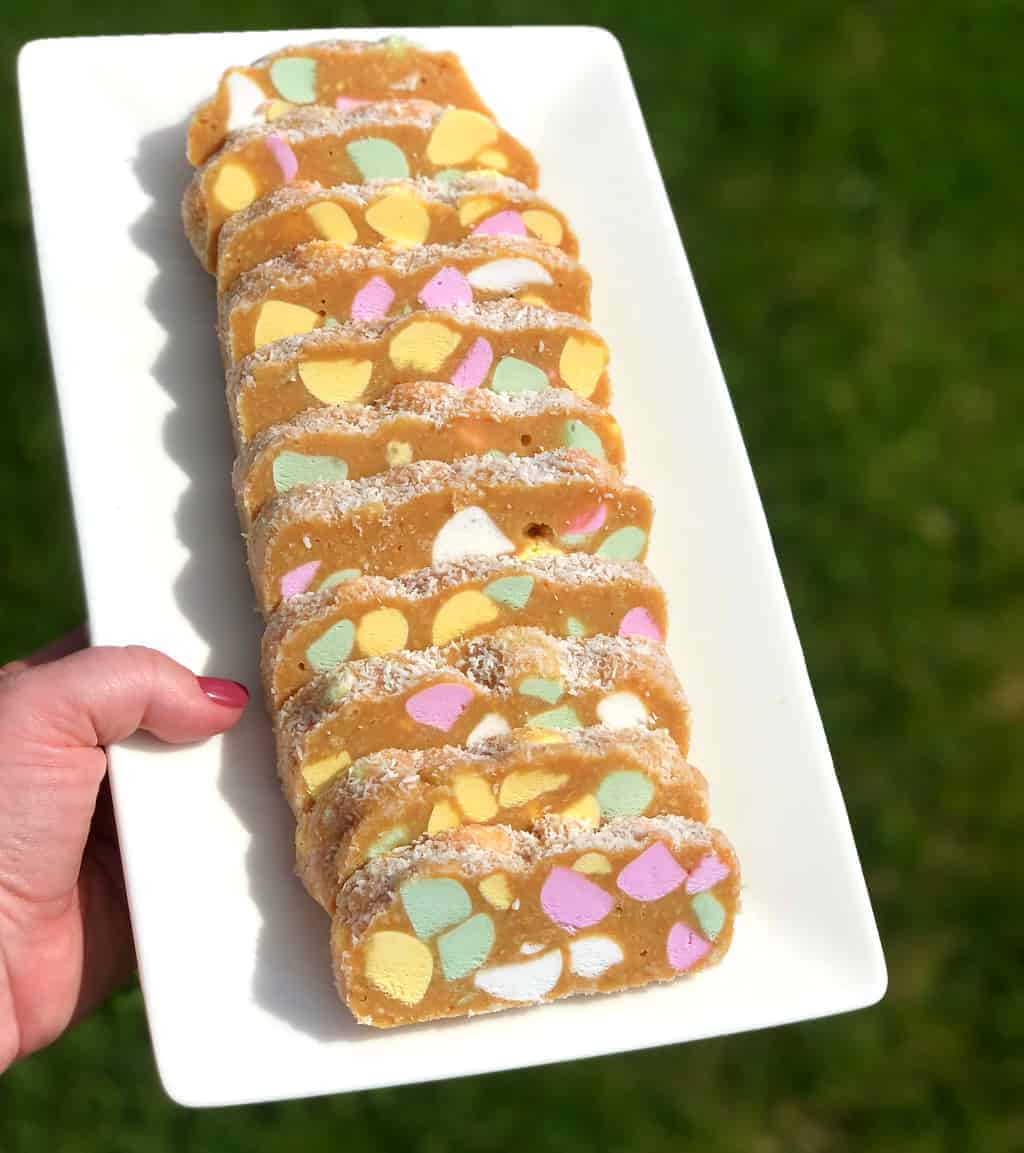 Before they were discontinued there were the original, chocolate and mini flavours. The decision was made to stop selling as it had become such a big undertaking to sell door to door and in stalls across the country as families got busier.
Back in 2018 when Countdown Supermarkets heard the news they told Griffins and Girl Guiding NZ to "call them on Monday" and now I can share with you that they are bringing back this iconic biscuit from now until stocks run out. I am delighted to partner with Countdown to bring you this great news!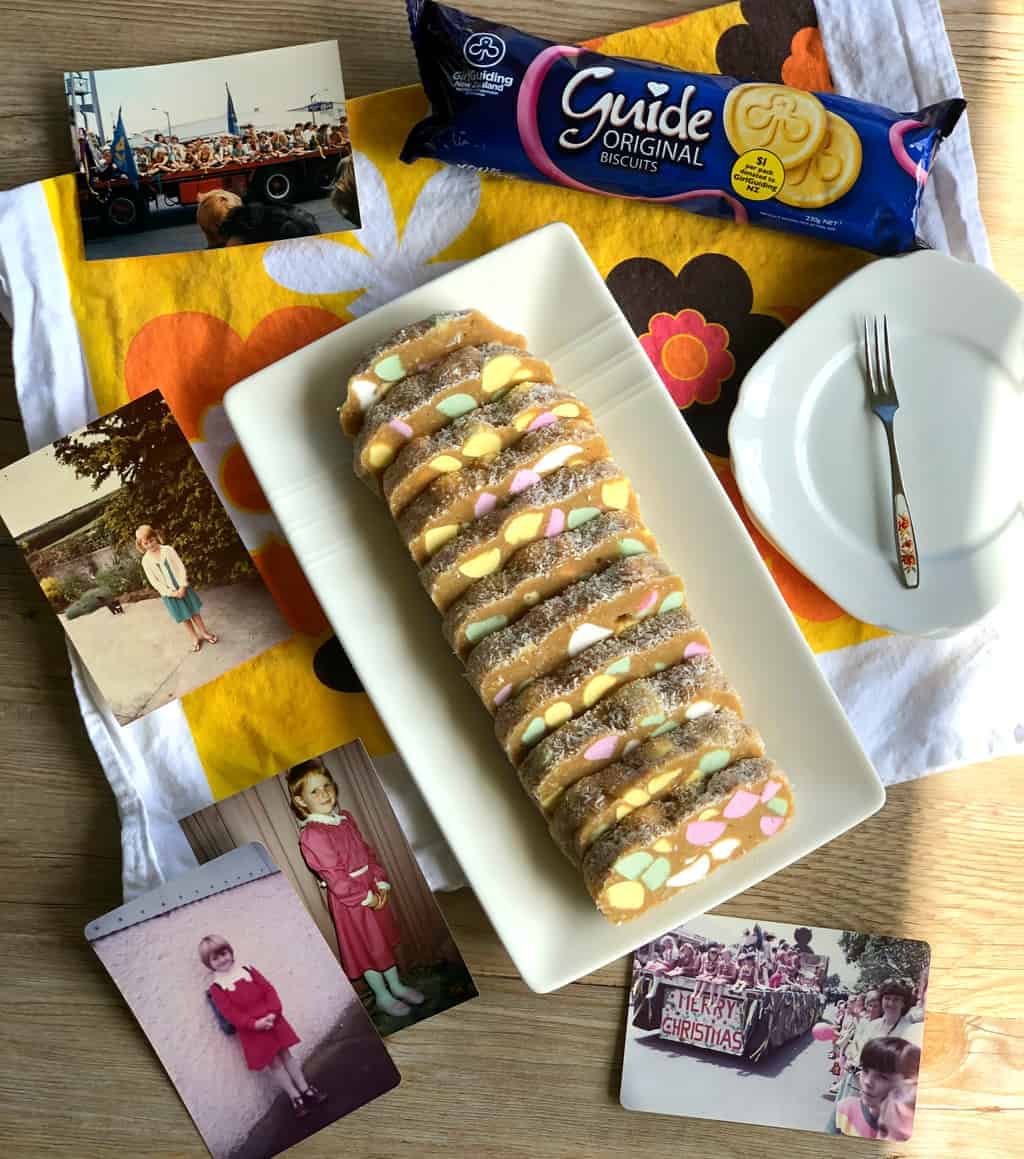 The price of the biscuits remains the same as it always was with $1 going directly to Girl Guides to support the program across Pippins, Brownies and Girl Guides. I was a Brownie when I was younger, it has been fun going through photographs of that time, seeing the Santa Parades, group trips to the farm and I can recall attending a housekeeping badge at a local home where I learned how to make a bed using hospital corners!
Now I feel the girls are doing way cooler stuff than that! It is so good to have a sense of belonging and adventure and the modern Girl Guides is definitely providing that.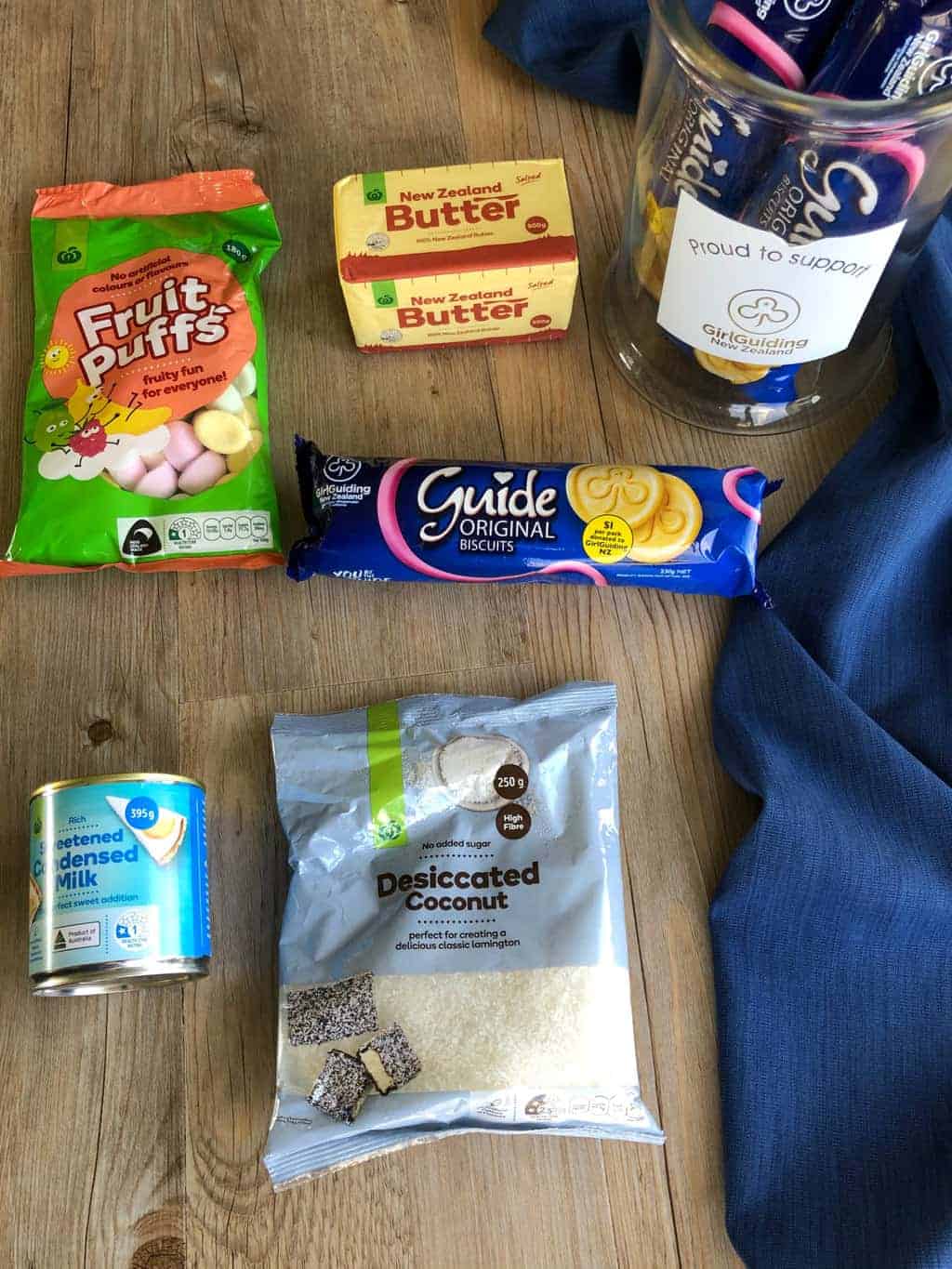 I wanted to recreate lolly cake as it also has a firm place in fond memories of New Zealand history, around the same time as the Girl Guide biscuits were released Lolly Cake was becoming more popular in tea rooms and supermarkets.
Looks like they were enjoyed originally in at least 1940, and available in stores around 1960. They still now feature in most NZ cafes and bakeries and my kids love them – adults do too!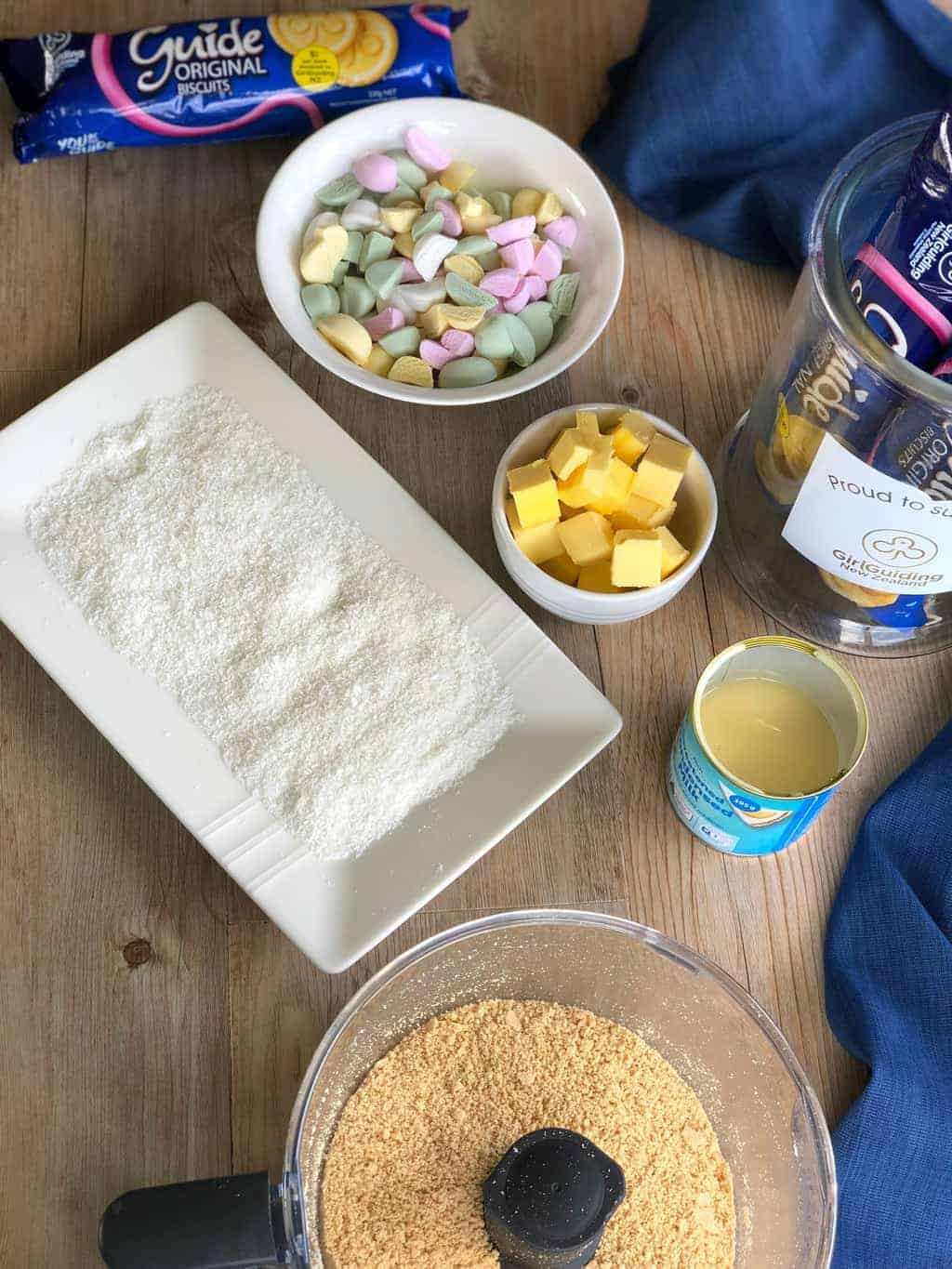 It is an incredibly simple recipe, using just a few basic ingredients and techniques. The original recipe calls for Malt Biscuits which gives a lovely colour and flavour. But the Girl Guide biscuits are just as delicious and it is packed with Fruit puffs as you cannot scrimp on those! No bake slices really are so simple to make, take little time to prepare, chill and enjoy!
You can omit the coconut if you like. I also used a loaf tin to assist with the setting of the lolly cake. When soft it can make it hard to hold its shape and a loaf tin is the perfect size.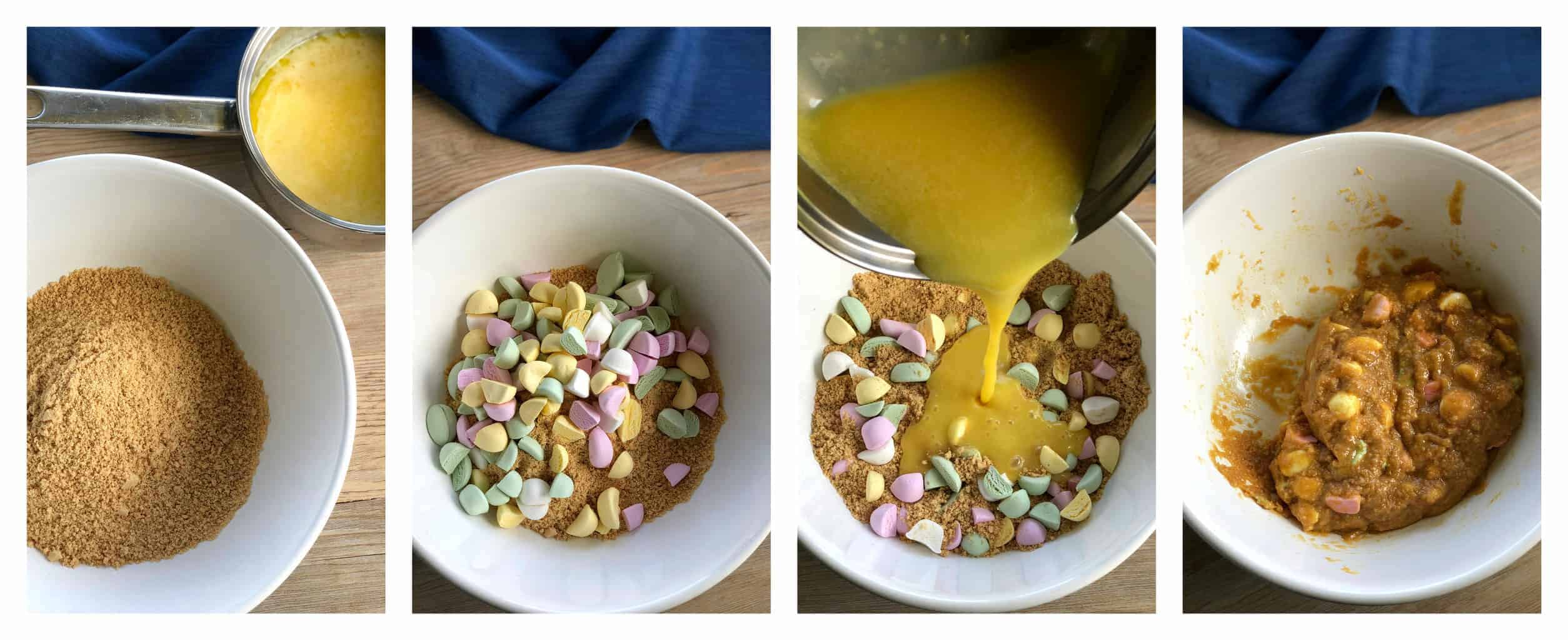 If you like the idea of baking with Girl Guide biscuits you can find another delicious no bake slice in my popular Licorice Allsorts Slice,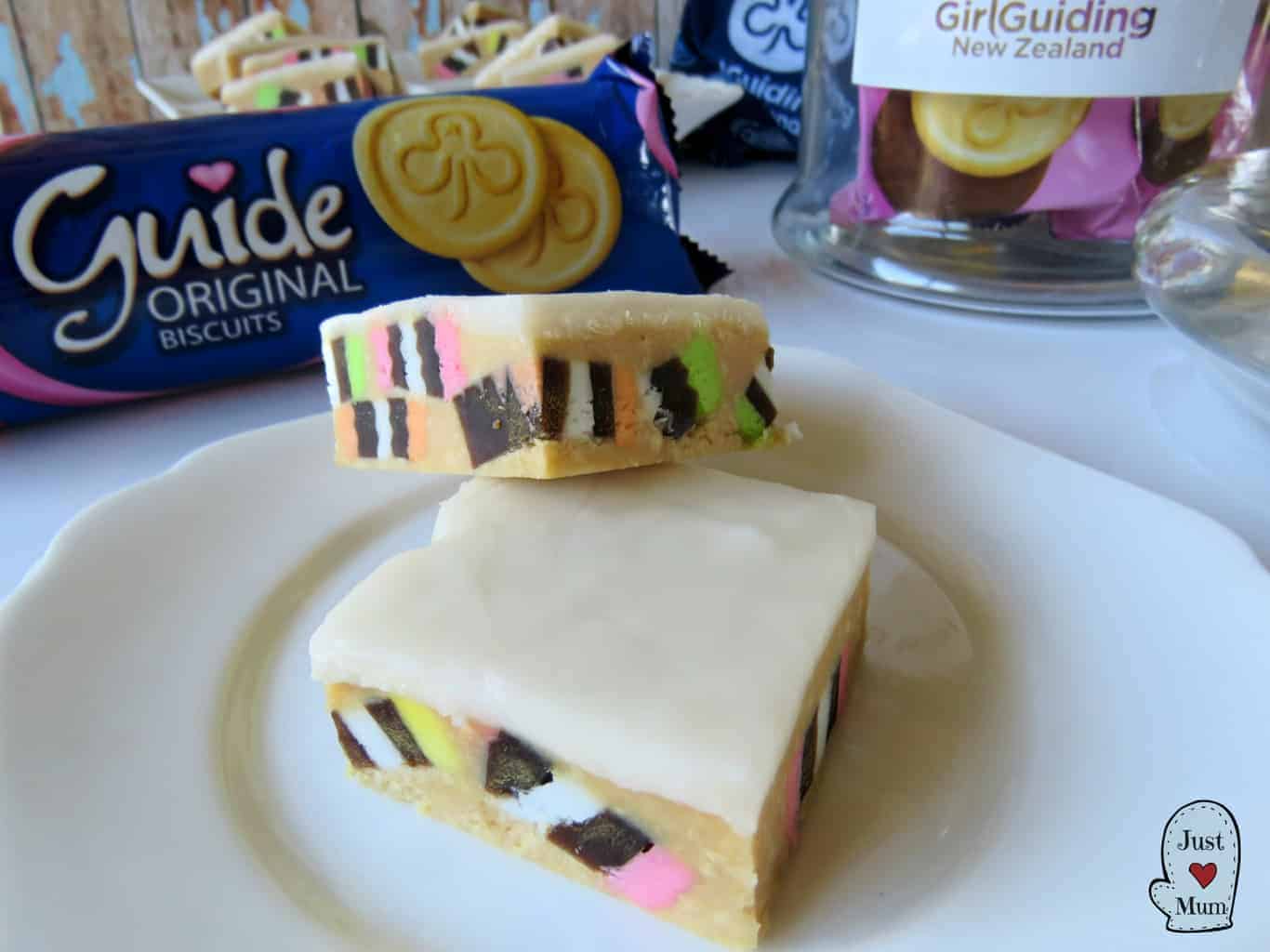 So onto the recipe!
I hope you enjoy this lovely classic recipe, let me know were you in Pippins, Brownies or Girl Guides? What are you memories of those times?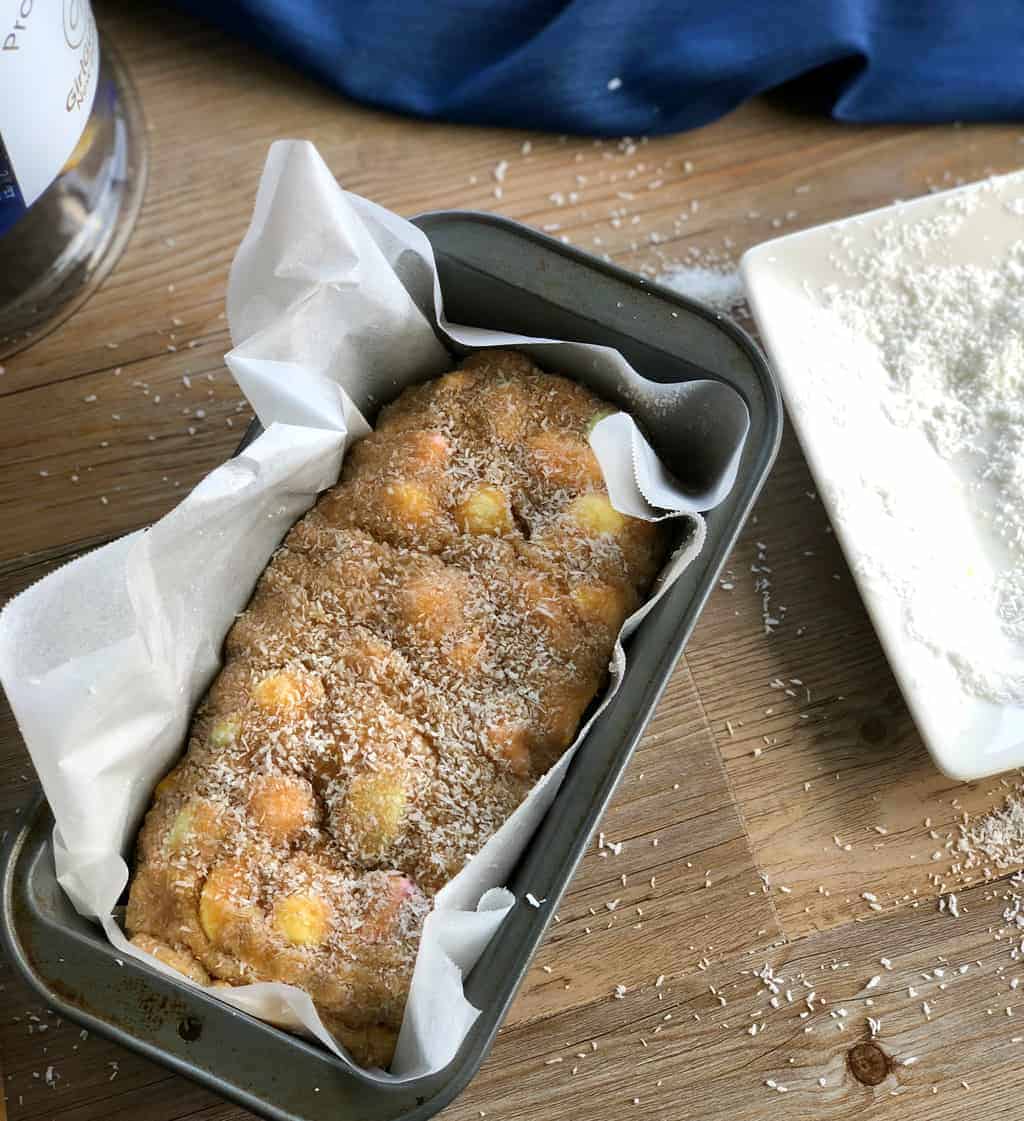 It is as easy as that to replicate this national treasure.
Thank you as always to Countdown Supermarkets for partnering with me, you can find everything I have used in this recipe in store and online. What else would you make using Girl Guide biscuits, and how do you eat yours? I always ate around the clover! Let me know on my Facebook or Instagram pages.
Thank you so much for stopping by to check out my latest recipes on my blog. If you are not already be sure to follow me on Facebook or Instagram for more deliciousness, and you can register your email in the subscription box below to receive all my recipes as I publish them.
Happy Baking!
Anna