With spring comes the arrival of all the fresh produce I adore, to celebrate I am sharing with you this delicious Strawberry Shortcake Cheesecake.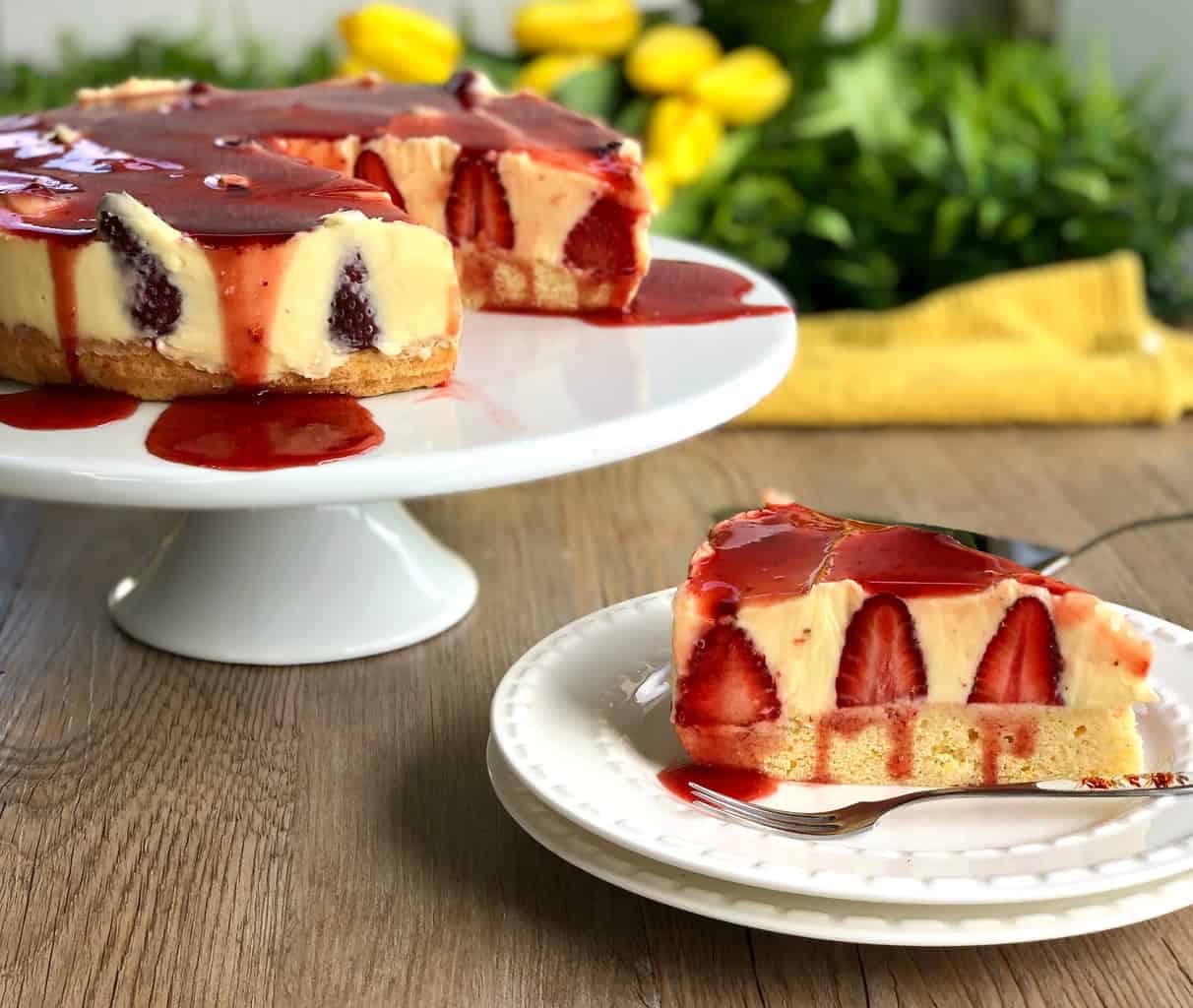 This dessert is a combination of a few of my favourite recipes as inspiration – my ever popular White Chocolate Cheesecake filling and the shortcake base from my Marshmallow Slice – I felt that for a light flavoursome dessert like this I wanted to have a softer base which the shortcake is perfect for. You can of course substitute this for the usual biscuit base I usually use.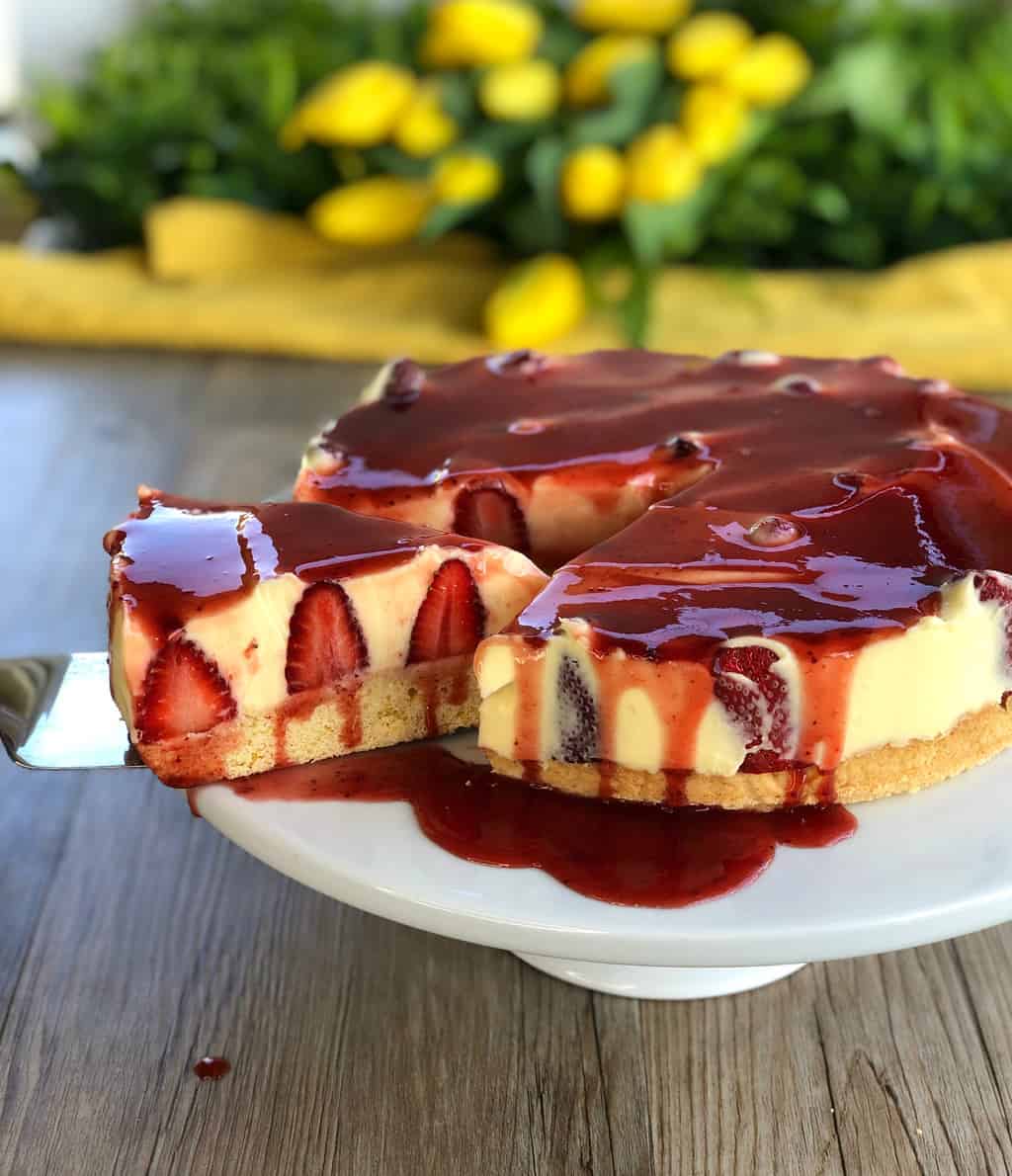 As well as longer days and warmer weather, spring brings with it the start of lighter meals and delicious summer fruit and veg, which I love to showcase in my recipes. Countdown Supermarkets have partnered with me to showcase some of their divine seasonal produce, in this case strawberries and lemons. Seasonal baking is truly something to look forward to over these warmer months. Keep an eye out for NZ growers products as you shop knowing it is fresh, affordable and supporting our local farmers, these are listed on the labels in every store.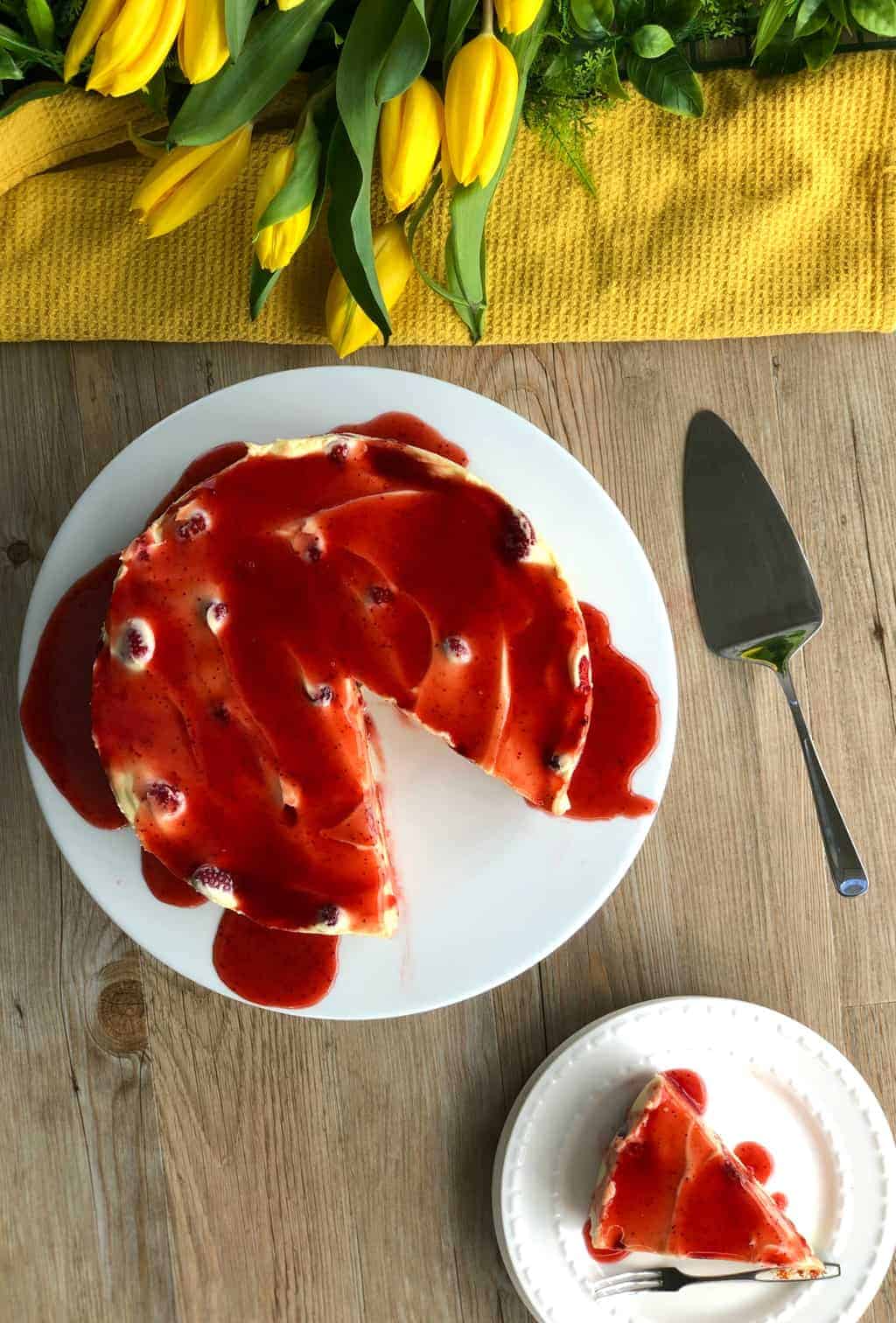 This recipe is incredibly simple, once you make this it will become a go to family favourite, perfect for BYO dinner parties, BBQ's and special occasions. The base is a classic recipe for shortcake, it is infused with lemon zest to lift the flavours of the dish and perfectly complements the white chocolate and strawberries in the filling.
Using pantry staples it is easy to whip up. You will need to chill it right down once baked before adding the filling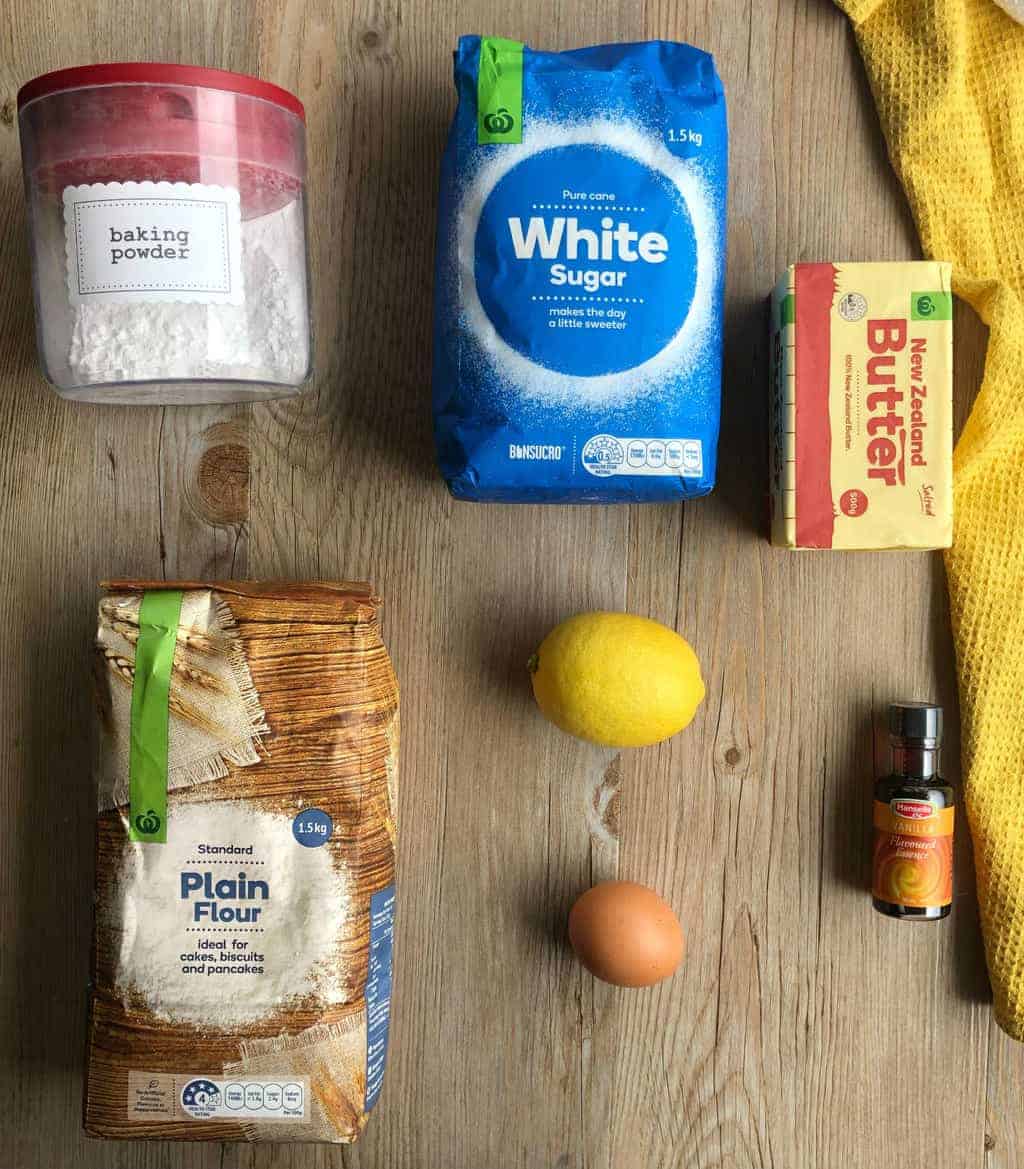 The filling is my basic cheesecake filling, you can add any chocolate you desire to create a silky smooth cheesecake everybody loves. Best of all it is no bake, so once you add it to the base you simply chill it overnight and enjoy.
Again this uses just a few basic ingredients, thickened cream is used in place of gelatin or other fussy techniques and it comes together beautifully. In this case I have used Countdowns Belgium White Chocolate and it works beautifully with the fresh strawberries.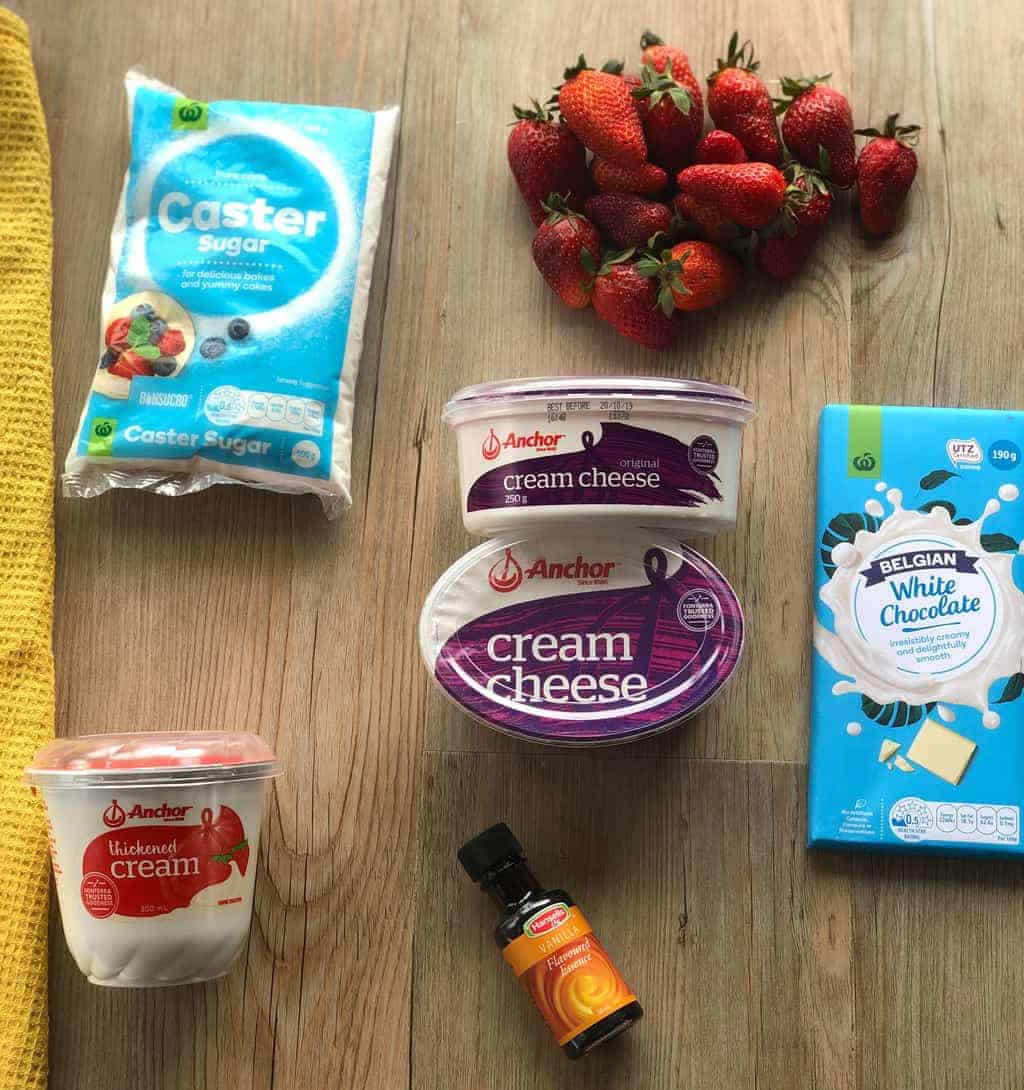 Preparing the cheesecake does involve some patience as you will need to cook and chill the base before proceeding with the filling, but each step is very quick and simple. You will need a mixer in order to well blend the ingredients.
I prepared the strawberries by cutting off the green tops to create a flat area, washing and drying them and placing them over the chilled base. From here you smother this in the creamy cheesecake filling, then chill for at least 4 hours but preferably overnight

I have served the cheesecake in a strawberry dessert topping, this gives it a gorgeous colour and is a nice contrast to all of the flavours of the cheesecake. You can of course leave yours plain, use a chocolate or lemon topping or prepare your own berry coulis. There are lots of flavours that complement well with this cheesecake.
If you want to make my usual biscuit crumb be sure to check out this recipe for Caramilk Cheesecake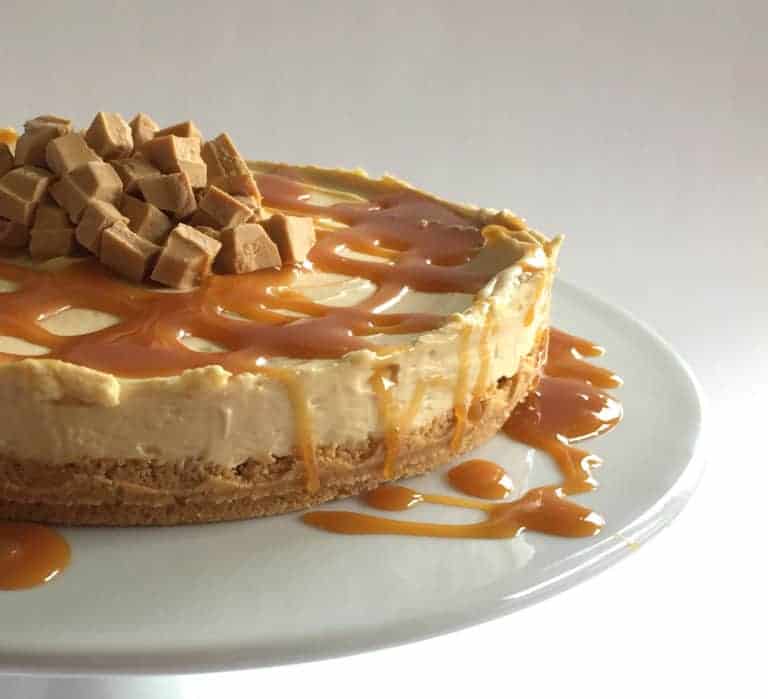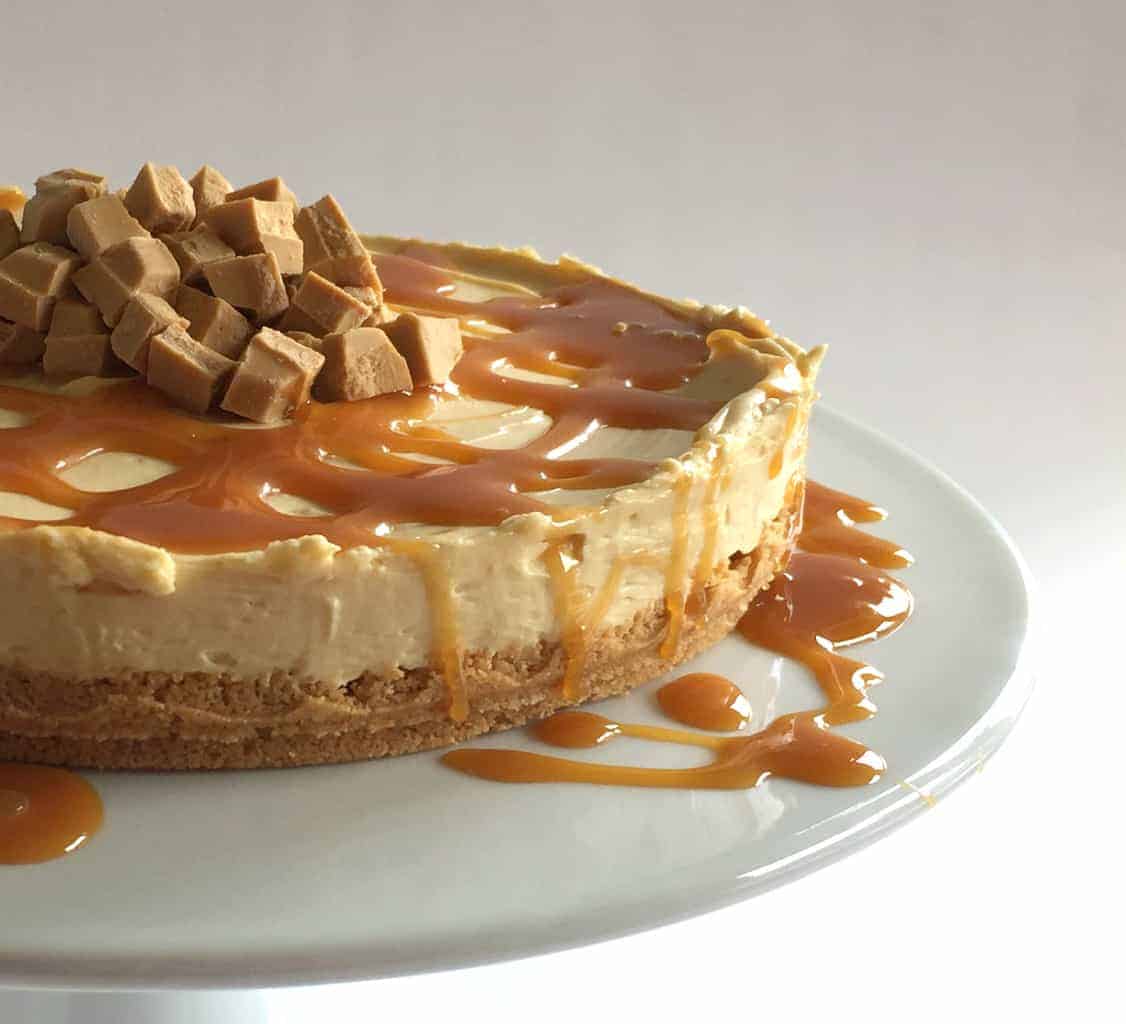 I hope to see this recipe on lots of tables this Christmas.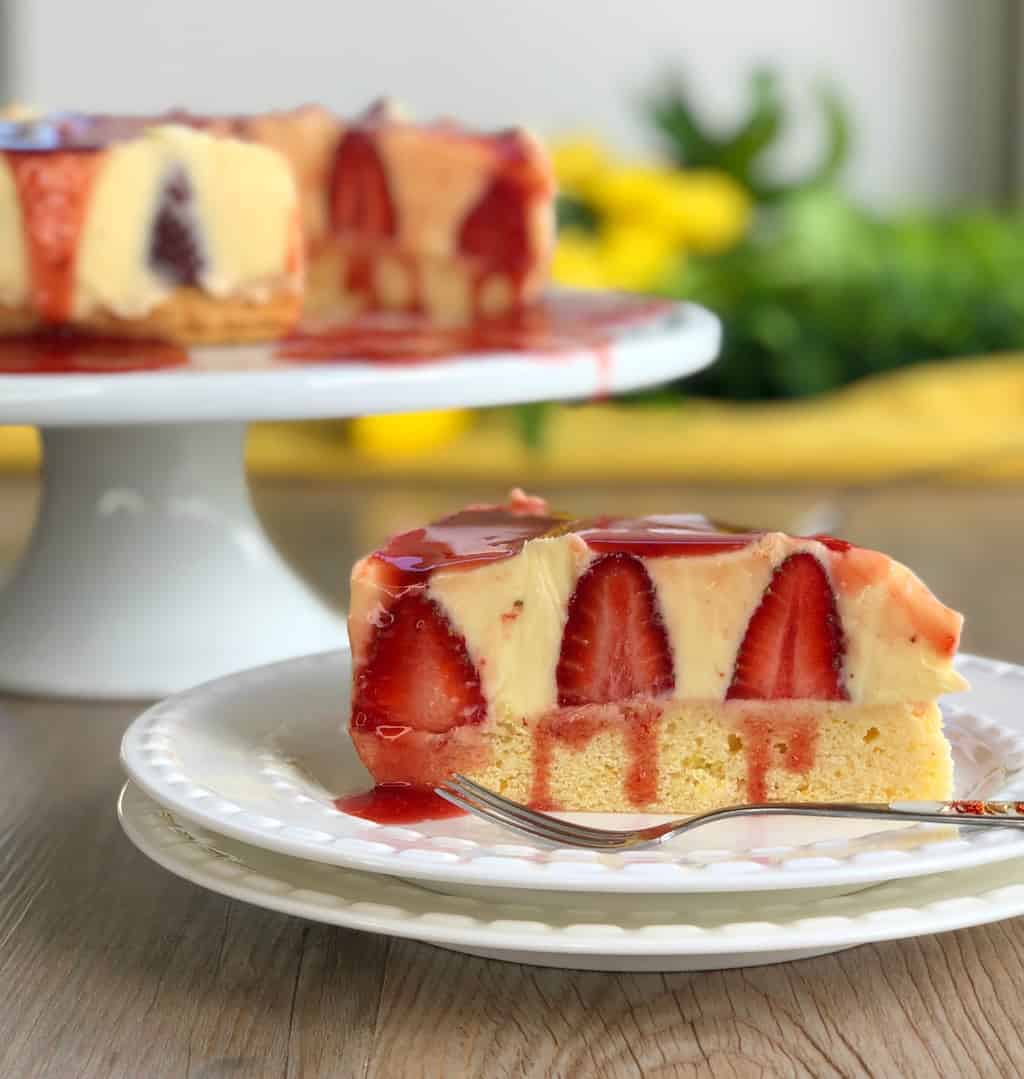 So now onto the recipe for Strawberry Shortcake Cheesecake
Pop into your local Countdown to pick up the freshest strawberries and lemons and get baking! I cannot wait to hear what you think of this one.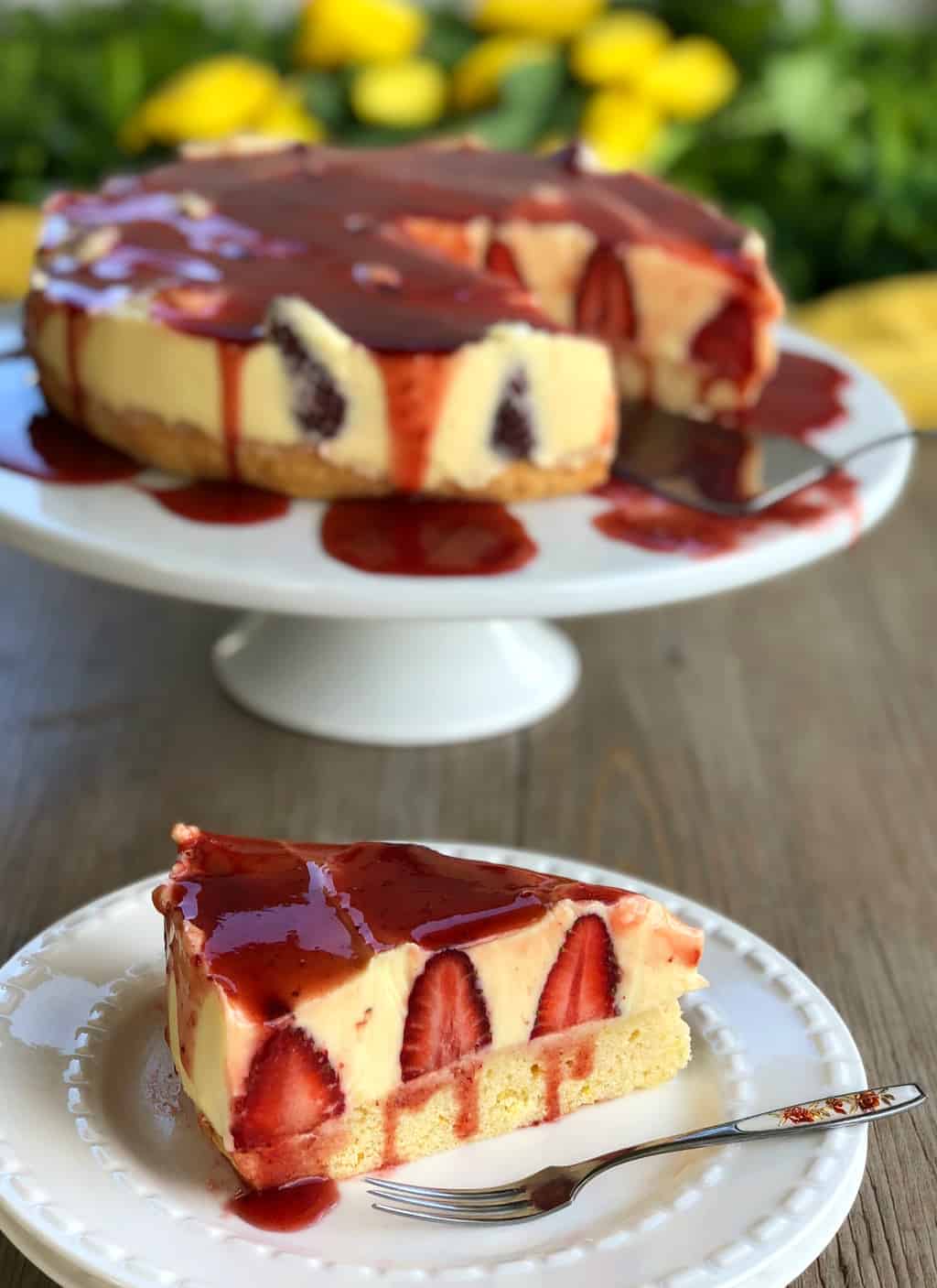 It is as easy as that! I cannot wait to see this recipe being shared with loved ones over the spring and summer as the nights get longer.
Thank you as always to Countdown Supermarkets for partnering with me, you can find everything I have used in this recipe in store and online, let me know what other recipes I should create using their fresh delicious summer produce.
Happy Baking!
Anna