What I am starting to learn with my recipes on the Just A Mum Website is that people love gorgeous, decadent recipes, that sometimes more is more with your sweet treats and I am delighted to oblige!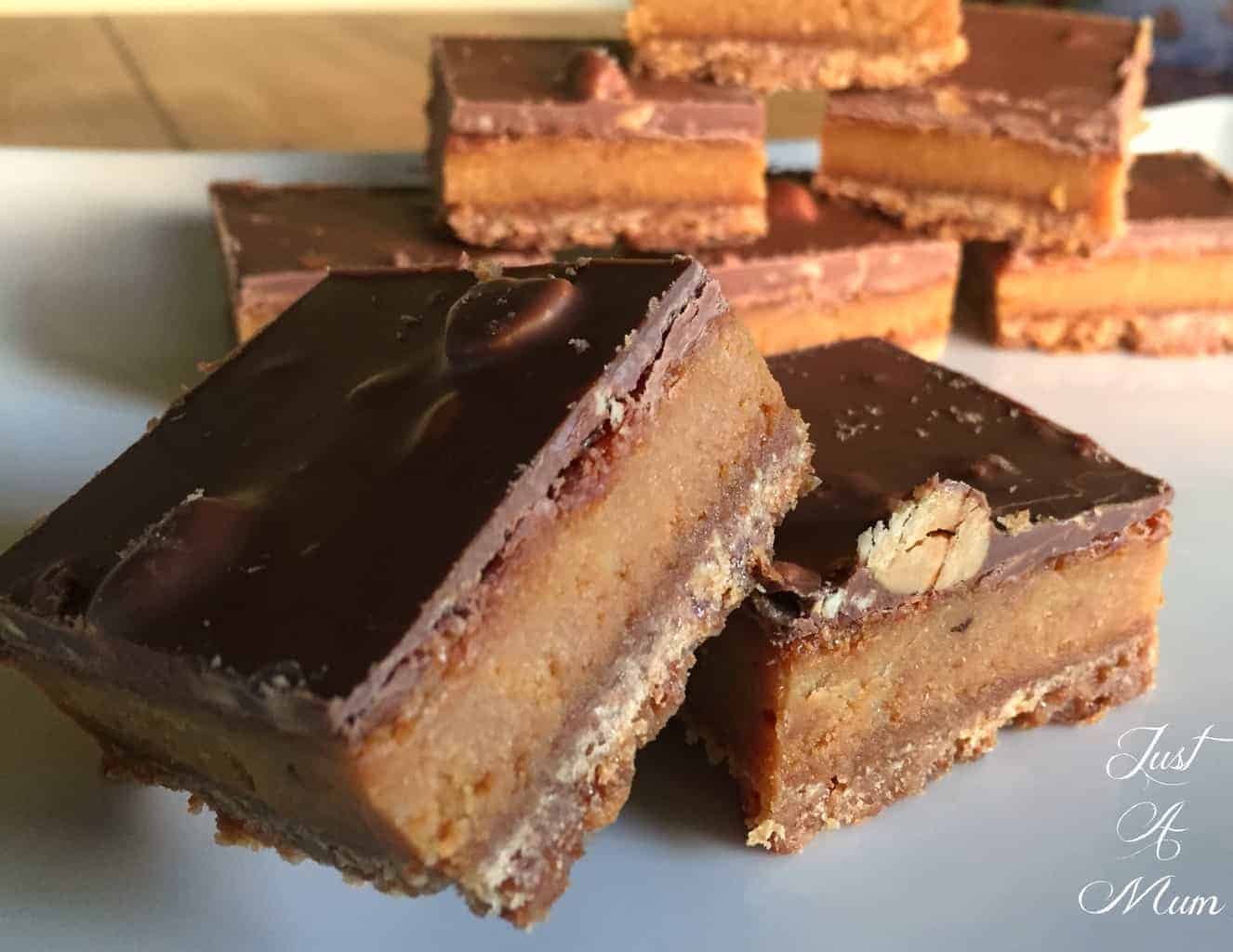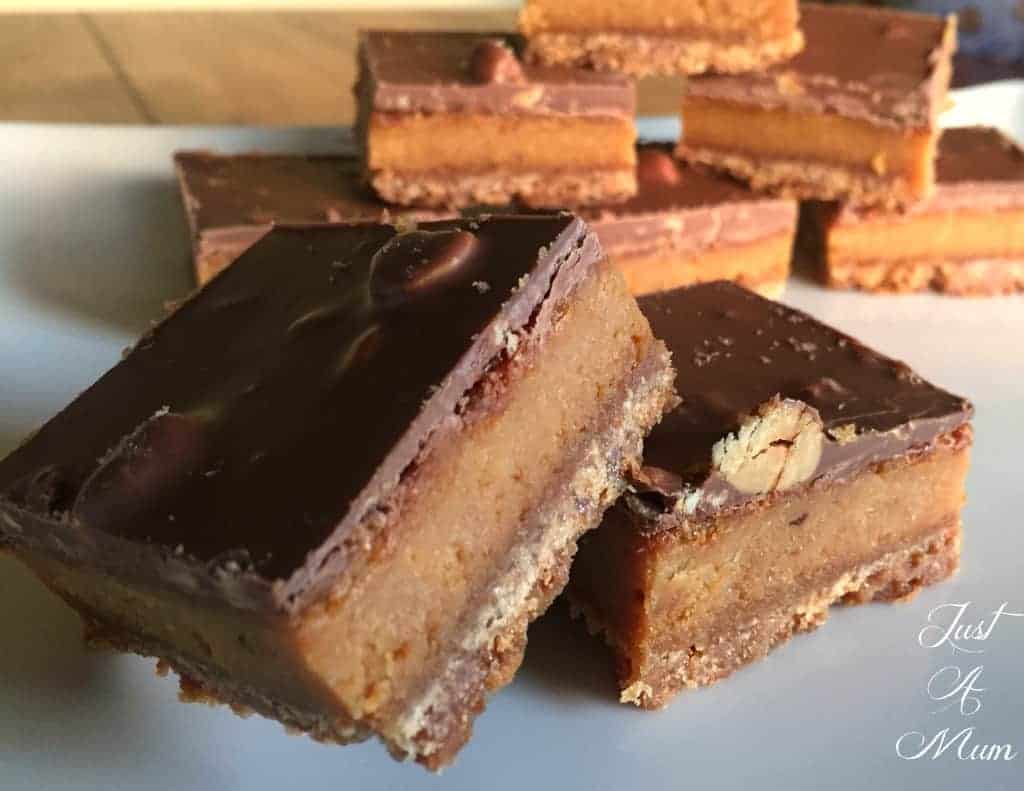 In honour of reaching 6,000 followers on my Facebook page I am releasing this divine slice recipe just for you! If you are not already a follower then head on over to check out Just A Mum Facebook Page.
This Caramel Slice is a gorgeously simple recipe, it includes only a few ingredients and despite it taking a little longer with individual layers it is not as difficult as you imagine!
The flavours are gorgeous too! There is nothing worse than buying a caramel slice in a cafe only to find it is low on caramel flavour, high on sweetness but no depth or richness that you hope for!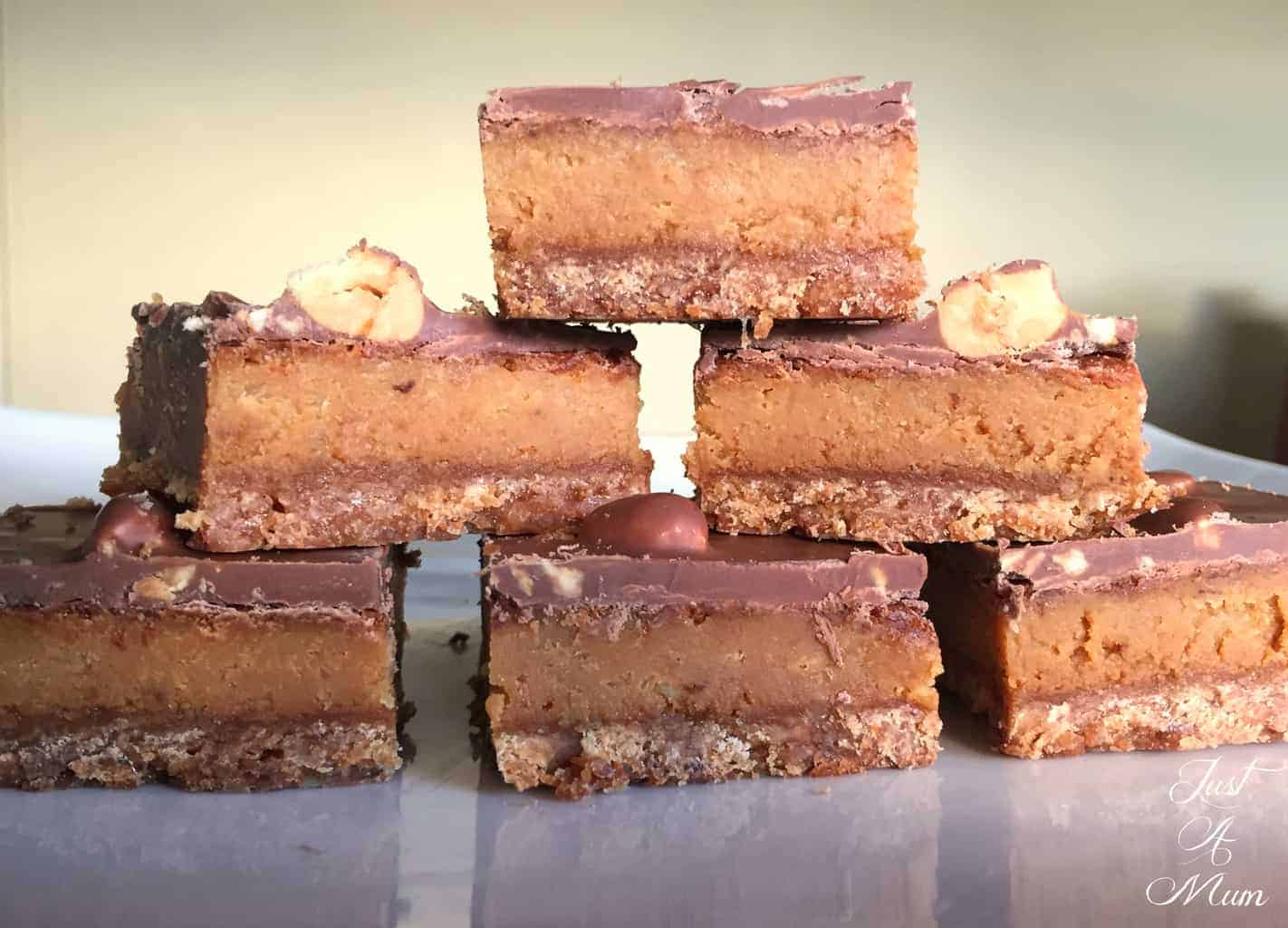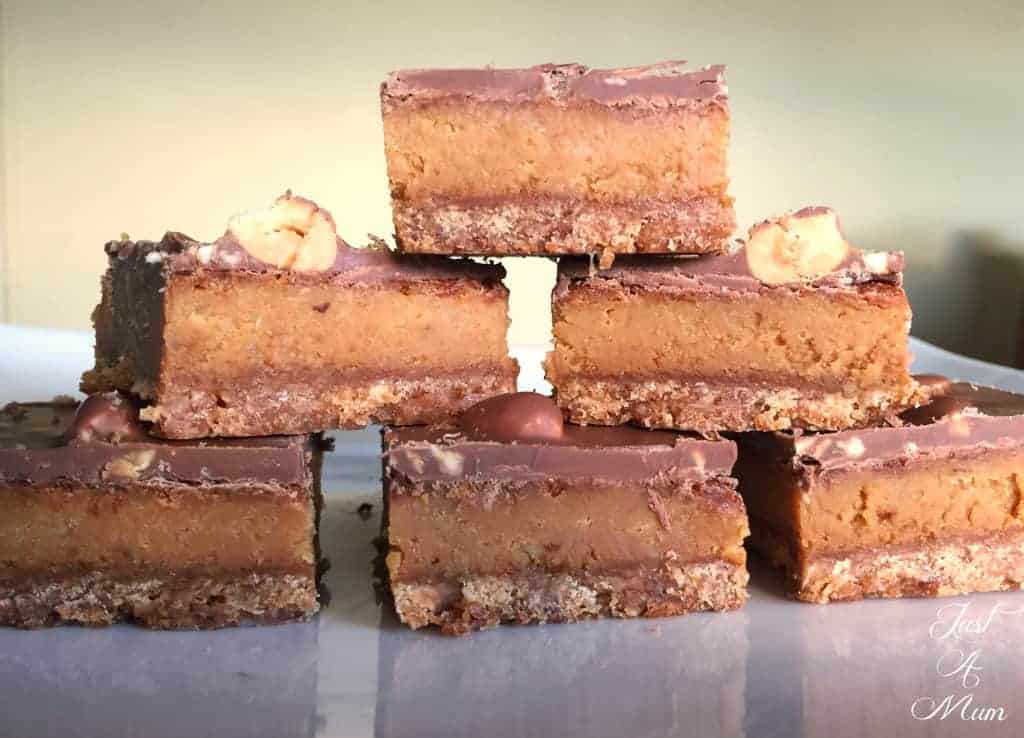 This is just like the caramel slice I had when I was growing up, and the taste that I rarely find in a store bought variety!
This time I have used a slightly different chocolate topping, using a Peanut and Pretzel chocolate by Cadbury, but you can use any good quality chocolate you choose! I prefer to use a good brand of milk chocolate rather than cooking chocolate as I think it gives them a gorgeous flavour but please feel free to use cooking chocolate – after all that is what it is made for! Dark or Milk, the choice is up to you! I prefer Milk Chocolate but I love that creamy silky flavour.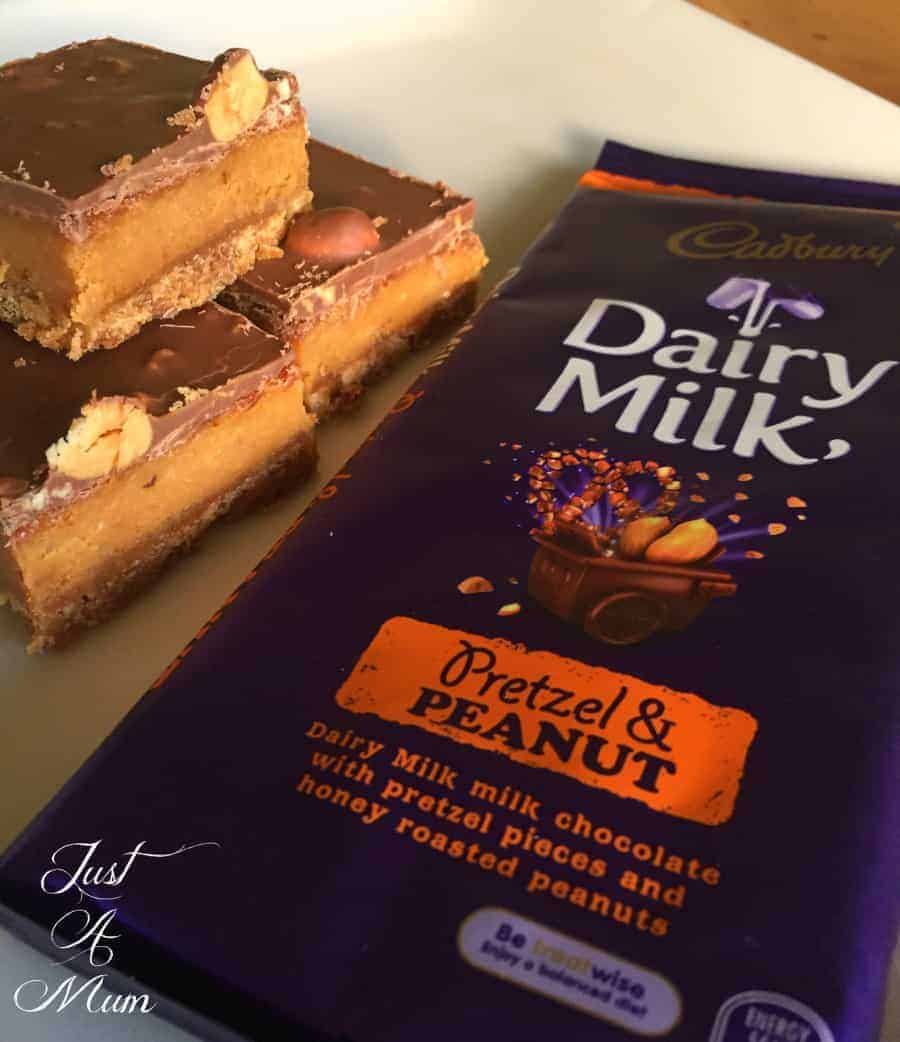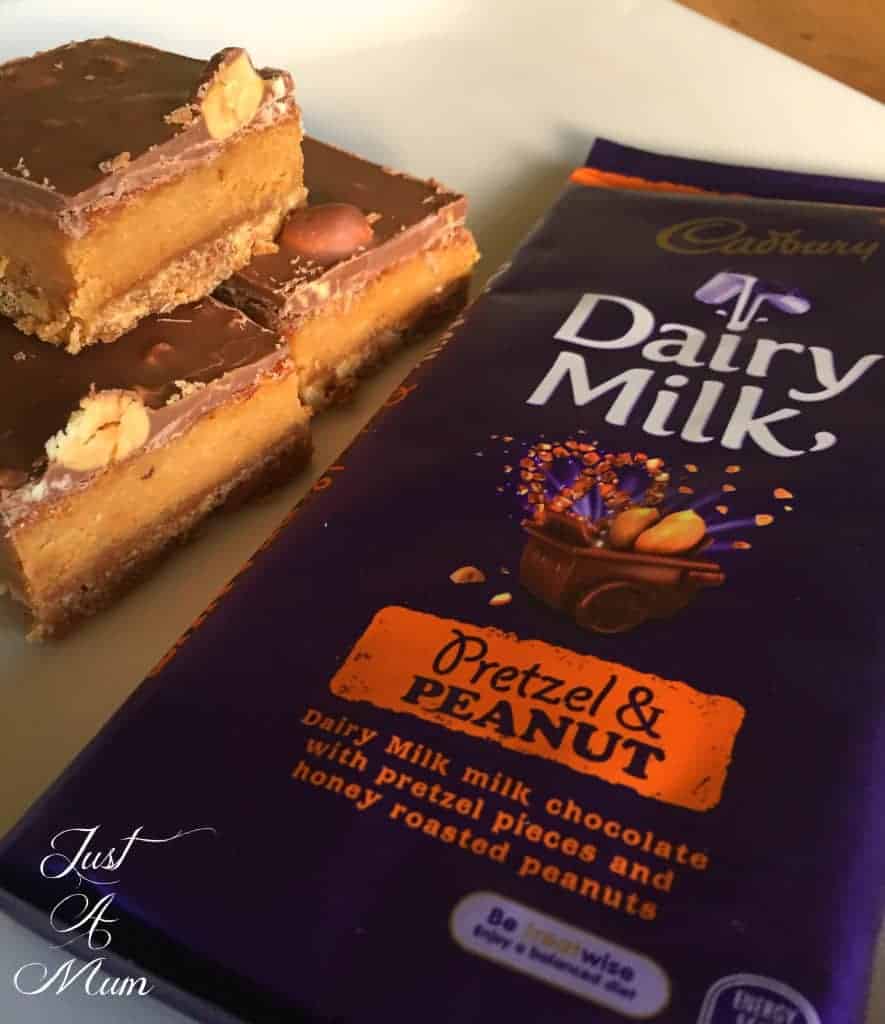 There really is something special about this recipe, but I can let you in on a little secret…….I have simply doubled the caramel from my normal Caramel Slice! So if it seems a little too decadent for your liking feel free to use the original recipe here.
A few handy tips:
Bake the base until just golden, it still needs to be baked again so don't overdo it the first time
The caramel filling can and will catch on the bottom of the sauce pan! A little is ok (you can see from mine the speckles) but if it burns it will alter the flavour
The caramel filling can look a little too dark when you get it out of the oven, it's ok, dark not burnt though, there is a difference!
You will feel an oddly heightened sense of joy when eating this slice, this is totally normal and you should share it with your friends.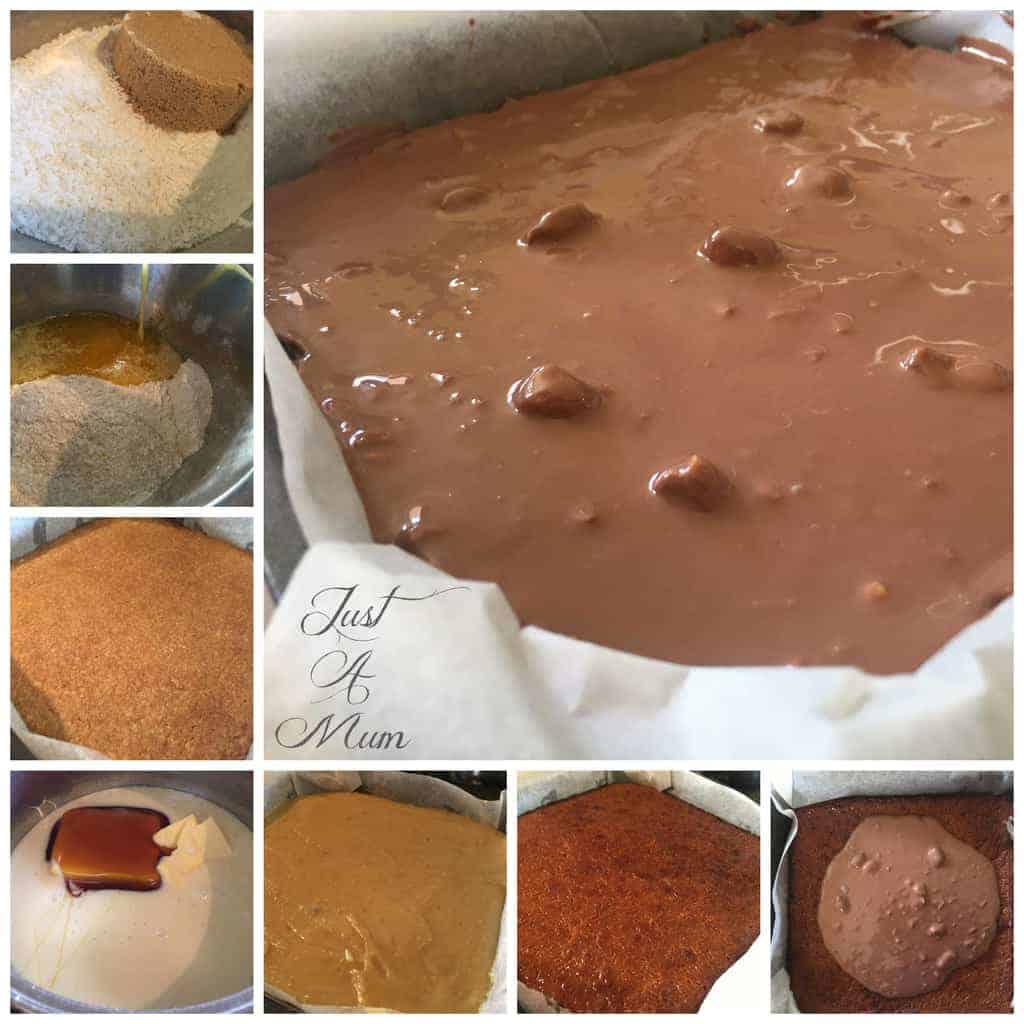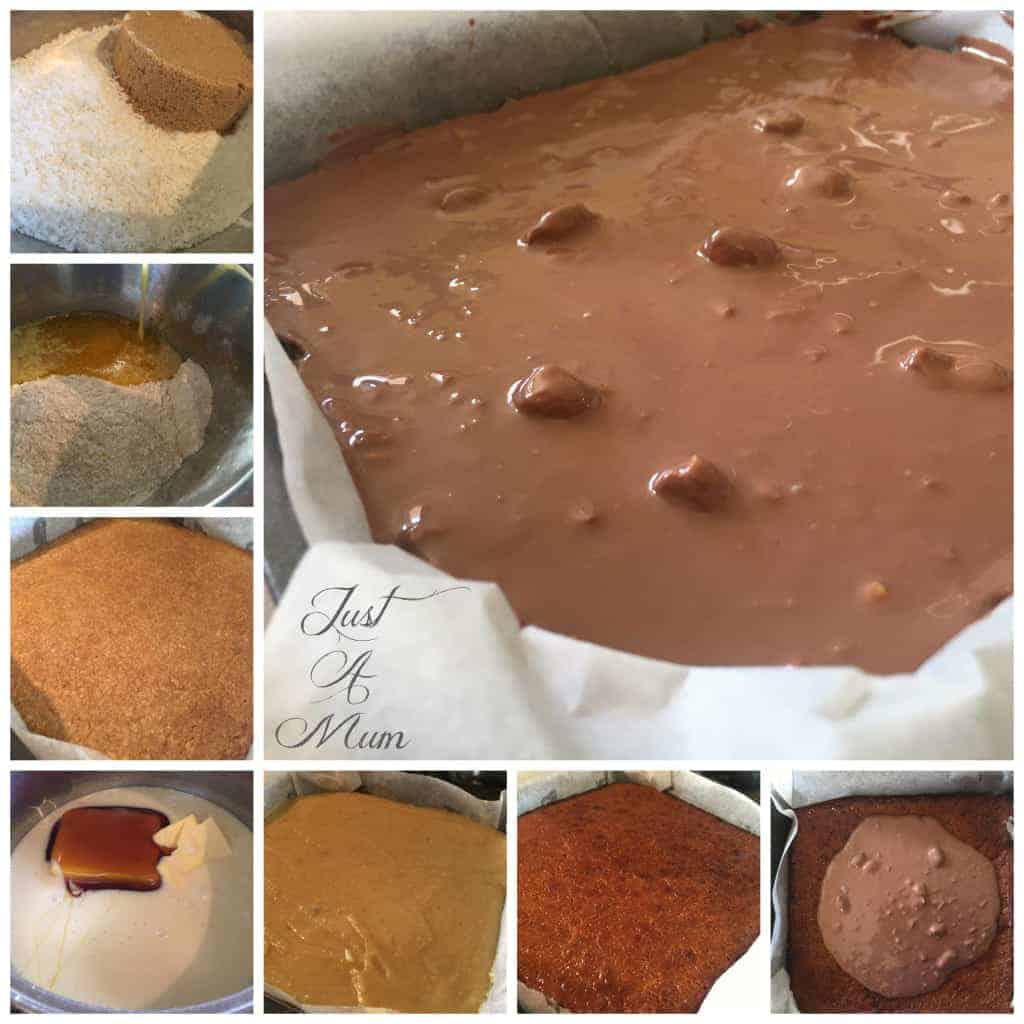 So without further ado, here is the recipe!! Enjoy and make it for someone you love soon.
So as you can see it is a lovely simple recipe using simple ingredients and packing a HUGE flavour punch!
I hope you love this recipe as much as I do, thank you so much for stopping by. You can follow me on Facebook to see more of my recipes and also subscribe on the right hand side of my page to receive an email each time I publish a new recipe!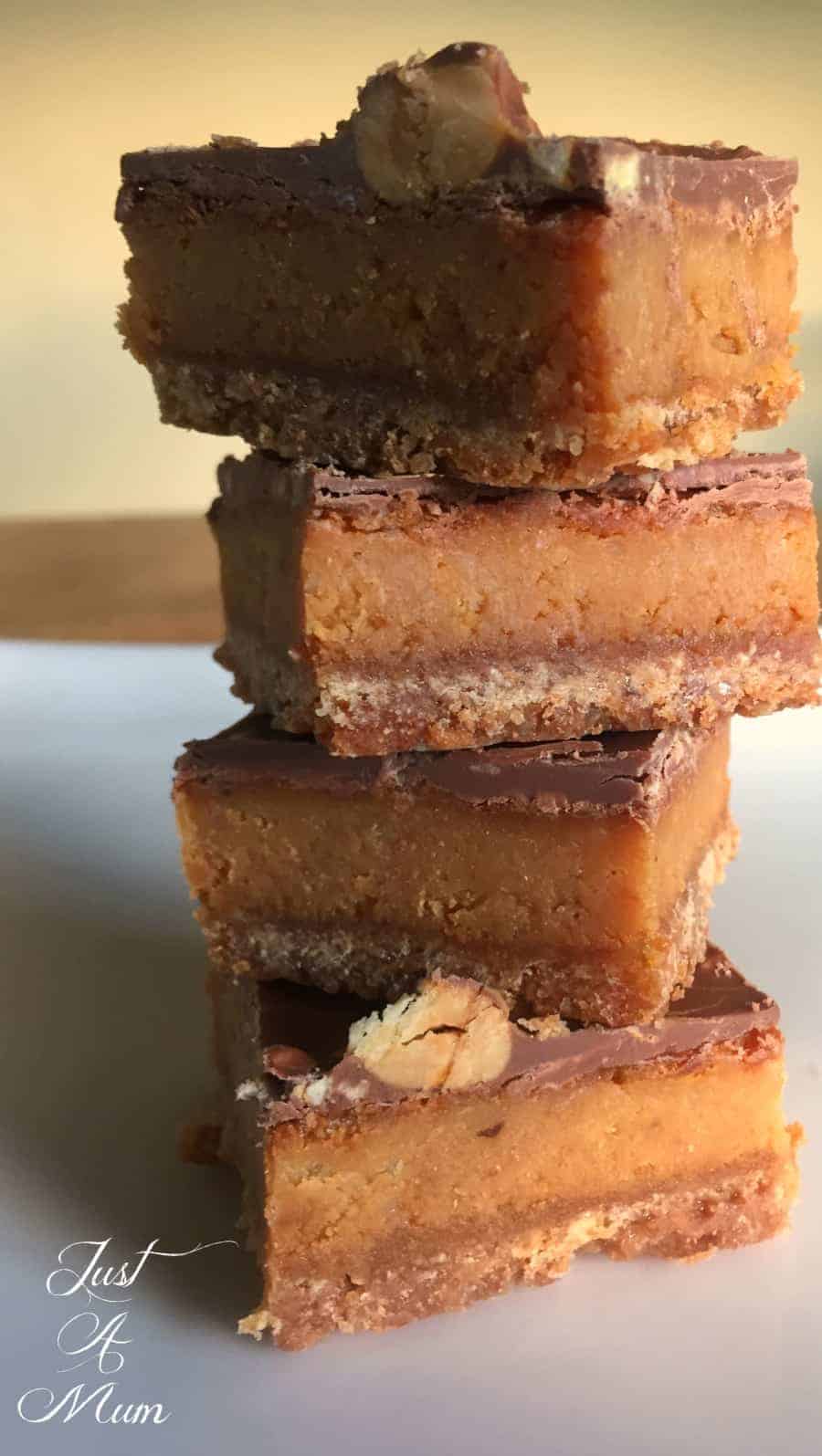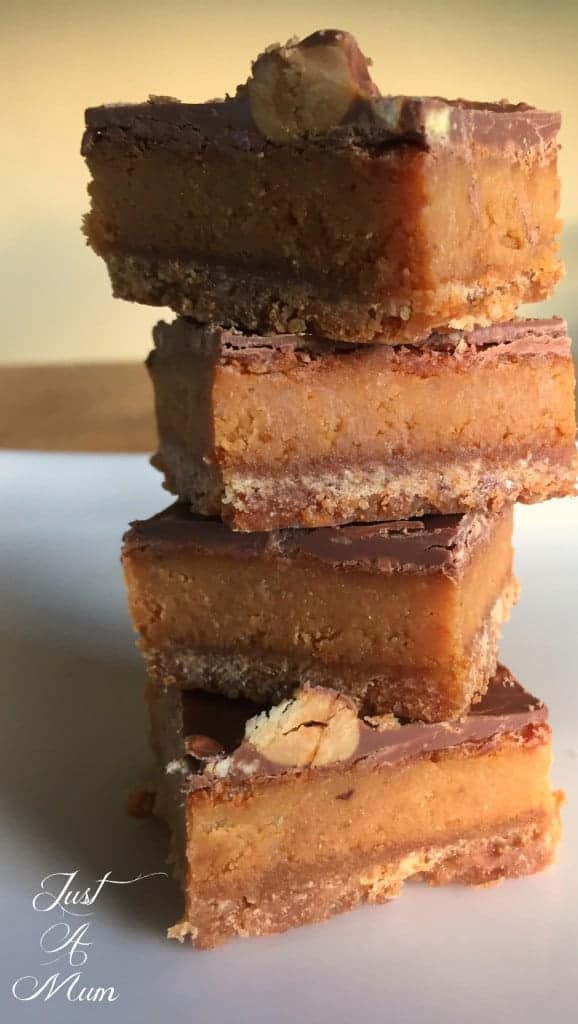 Happy baking!
Anna