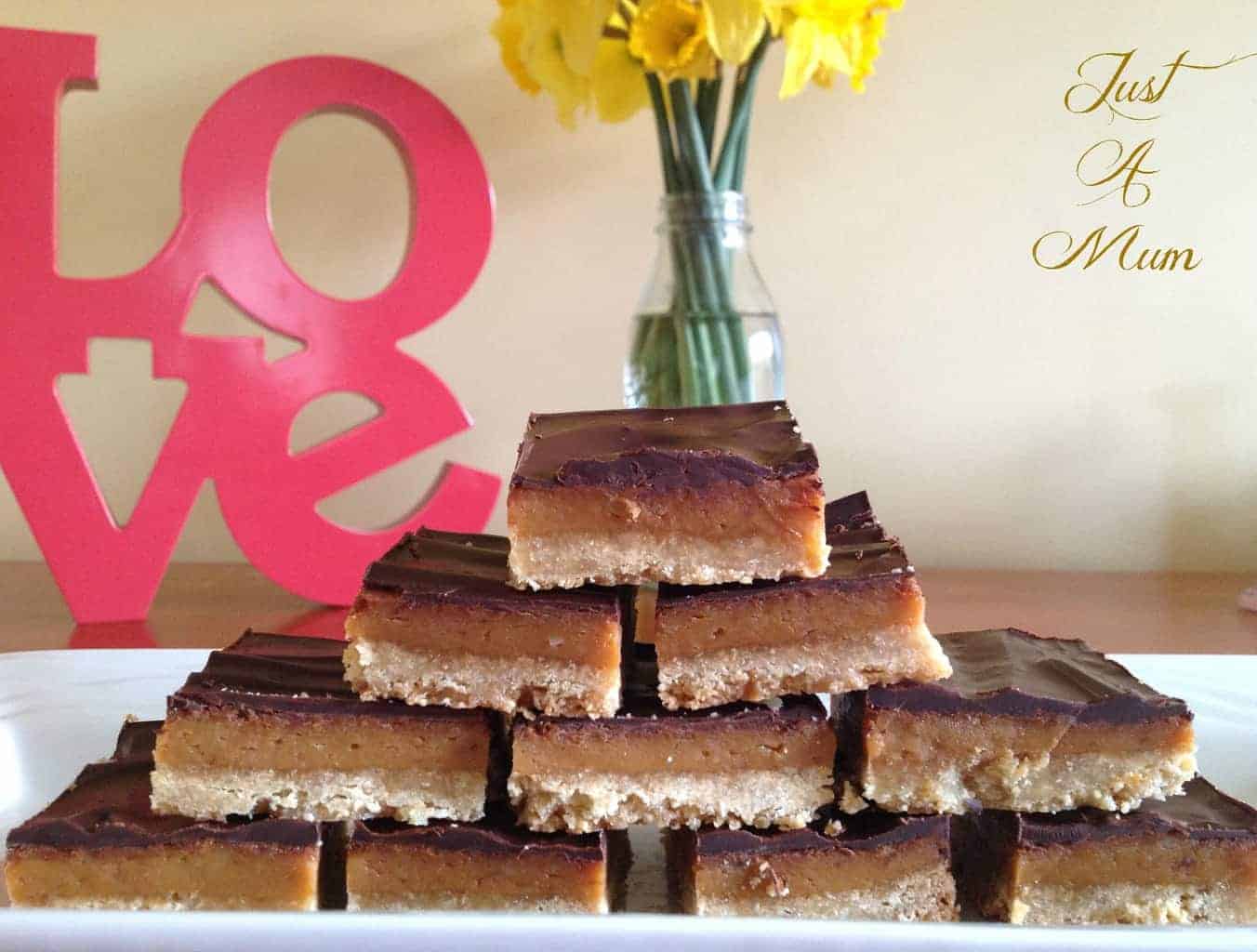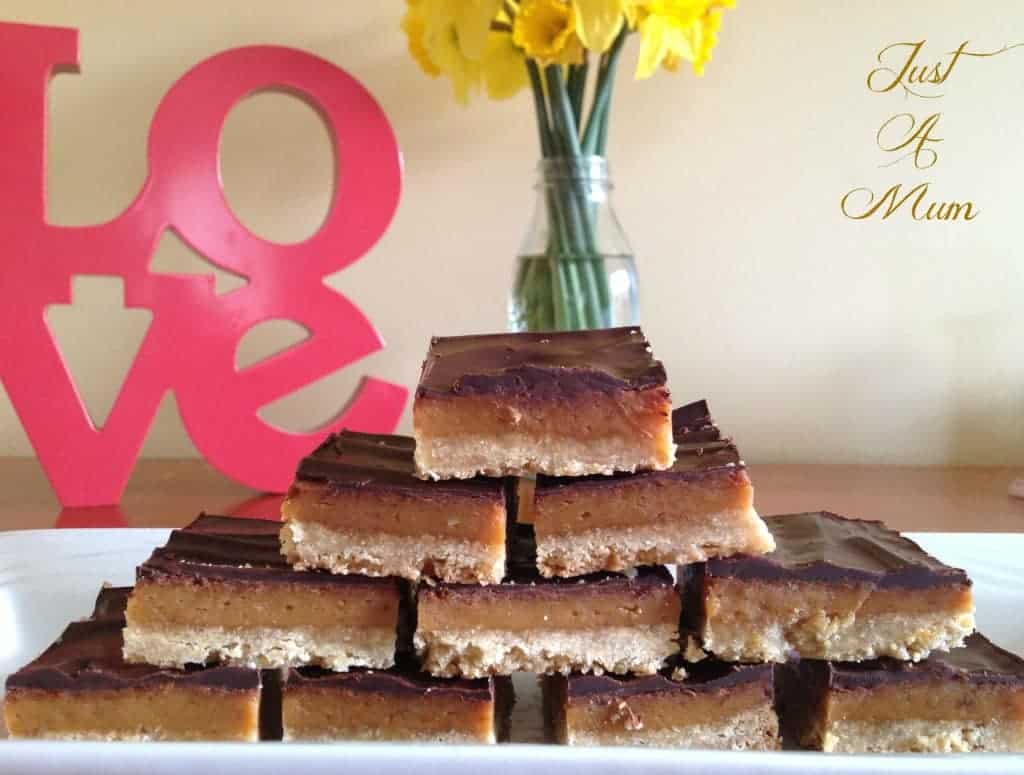 So here is something you probably didn't know about me….. I rarely eat baking at cafes or restaurants! Why you may ask – well my waist line would certainly suggest that I am a big fan of eating no matter the occasion! But I so often find that the slice, muffin or cake I order is just a bit blah, nice enough but missing something that makes it sing.

I am sure there are cafes out there run by real foodies who take pride in the food they produce and lovingly recreate their favourite baking – but more often than not I find it all tastes a little bland and I find myself thinking I wish I saved those calories for something I actually enjoy!
Then with that I also find there are some things I like to eat but won't bother as the quality is so varied – and this recipe is absolutely one of those. The variations of chocolate caramel slice all over the world is so so ……. well varied! Never will you find two that taste the same, two that have the right amount of caramel to base, the right tasting chocolate topping, the right consistency, the right Chocolate Caramel Slice eating experience!

I think we all have our ideal for what a caramel slice should taste like – perhaps it is one we make, or one our Mum made or Grandma, or that one we had once in a random country café that subsequent tastes have never lived up to! My husband travels a lot for his work, he seeks out cafes to find the best Caramel slice – few are found!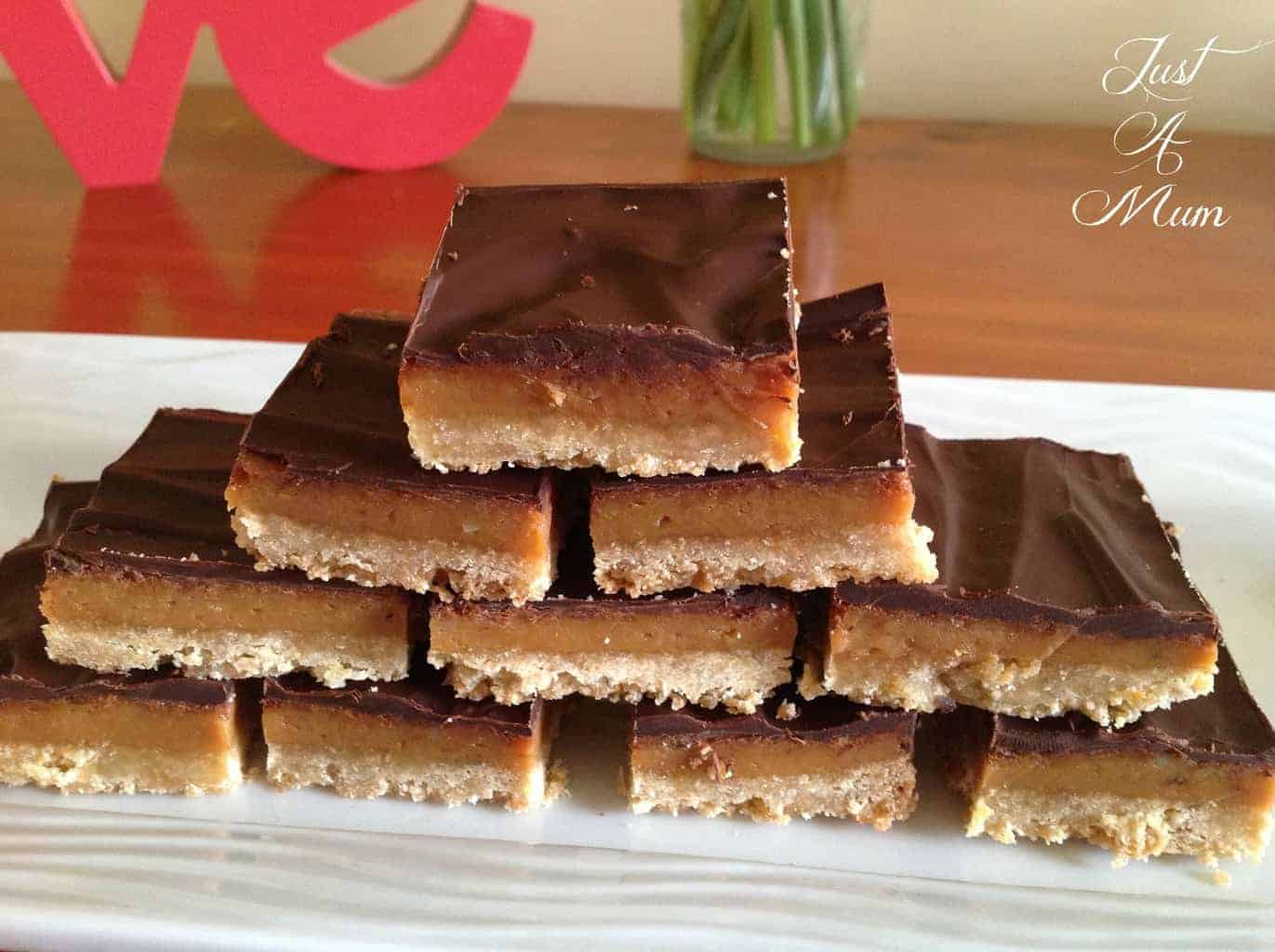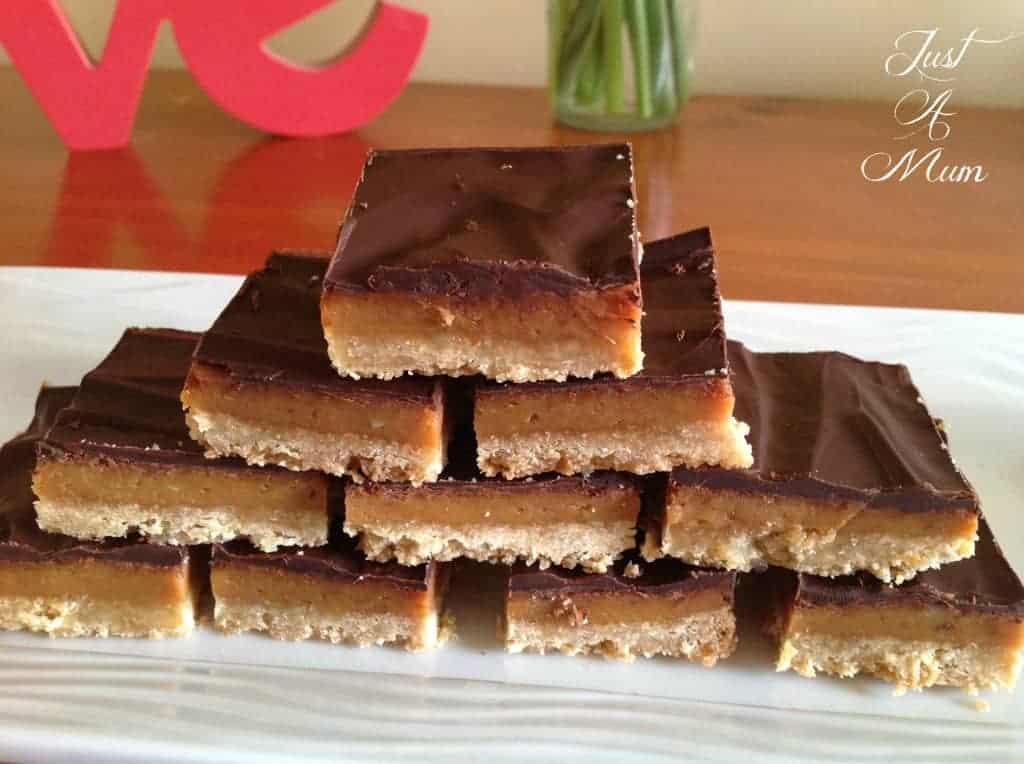 I am sounding a little evangelical about slices today – but bear with me, there is a point, sort of……. It is because of all of this above rant that this is one recipe I simply never make. I remember my Mum making this when I was young and it had a certain something that I have not found since – the slightly chewy outside bit of caramel, the deep rich dark caramel centre and just enough chocolate to finish it off without taking away from the slice itself.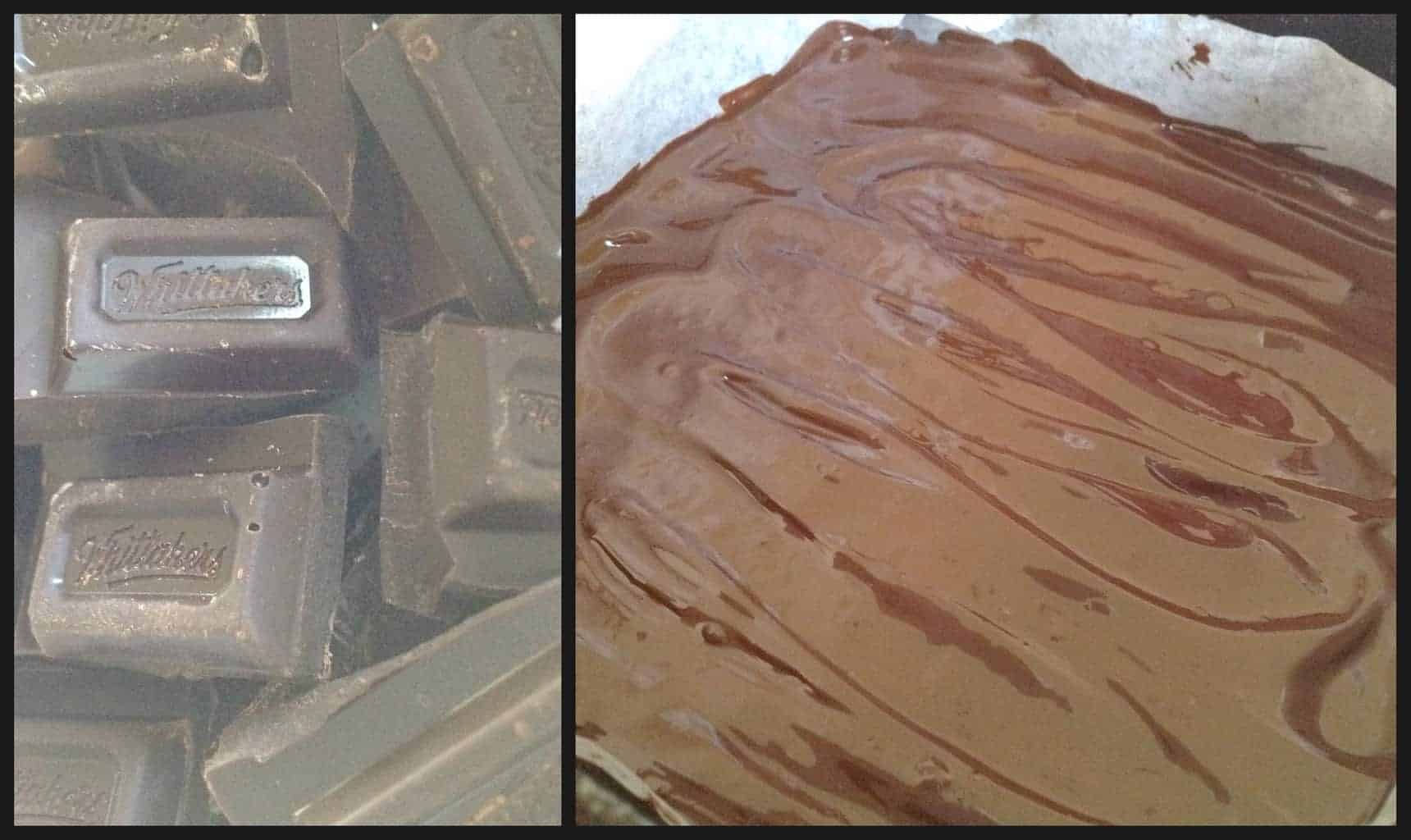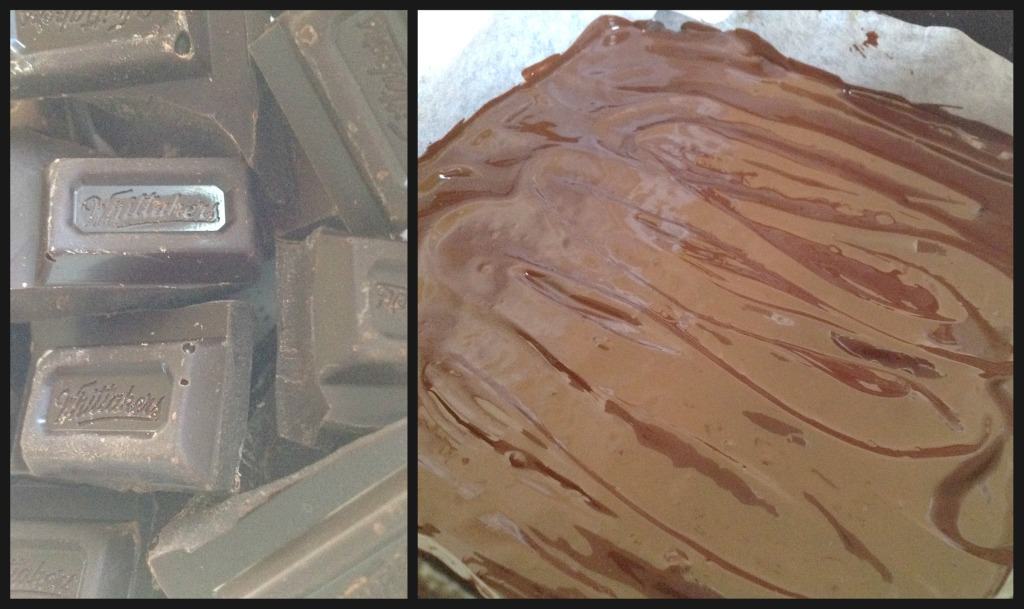 So it is with this in mind and a random conversation with my husband this morning that I have decided to bite the bullet and just do it. So here it is – this is the first one I tried from the cookbook – it may not be perfect – and may need a few more variations but boy is it good! It reminds me of when I was young with the dark chewy caramel, I used Whittakers Dark Ghana Chocolate for the topping so that has much more flavour than baking chocolate, and the base is a lovely light one with a hint of coconut.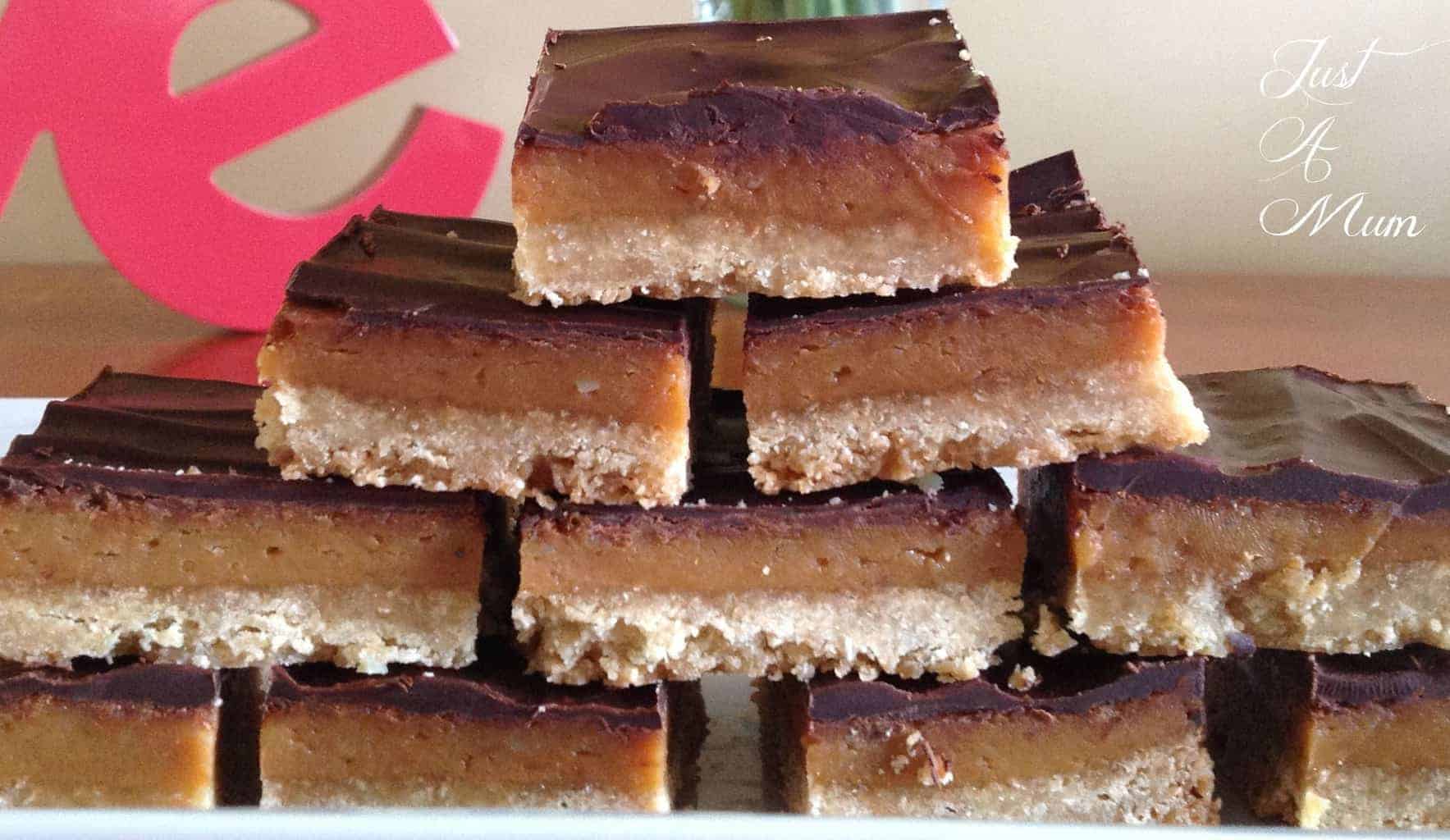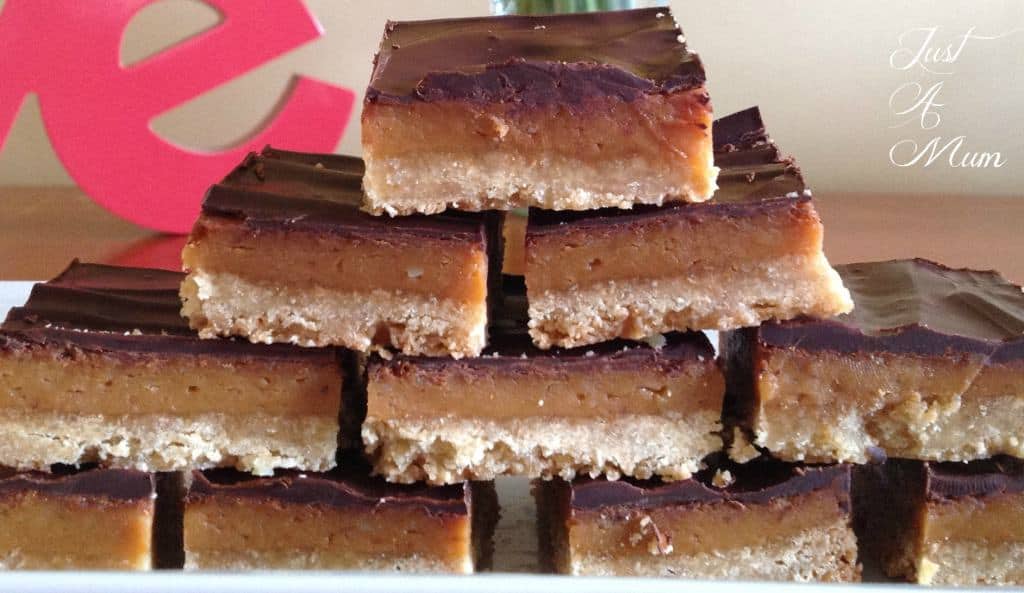 Phew – so without further ado – here is todays Chocolate Caramel Slice recipe – and the best bit – it tastes just like Mum used to make 😉 Worth noting before you start – you need to cool the slice for 3-4 hours before covering in chocolate – so allow for this in your cooking time.
So there it is – pretty simple with everyday ingredients, and a bit of time and patience. This is definitely one of those recipes you will get better making over time and learn the tips and tricks to. Using my gas hobs my caramel caught a little today so I will know that for next time. You learn something every time you bake – even if it is just not to flick hot burning caramel on your wrist……. 😉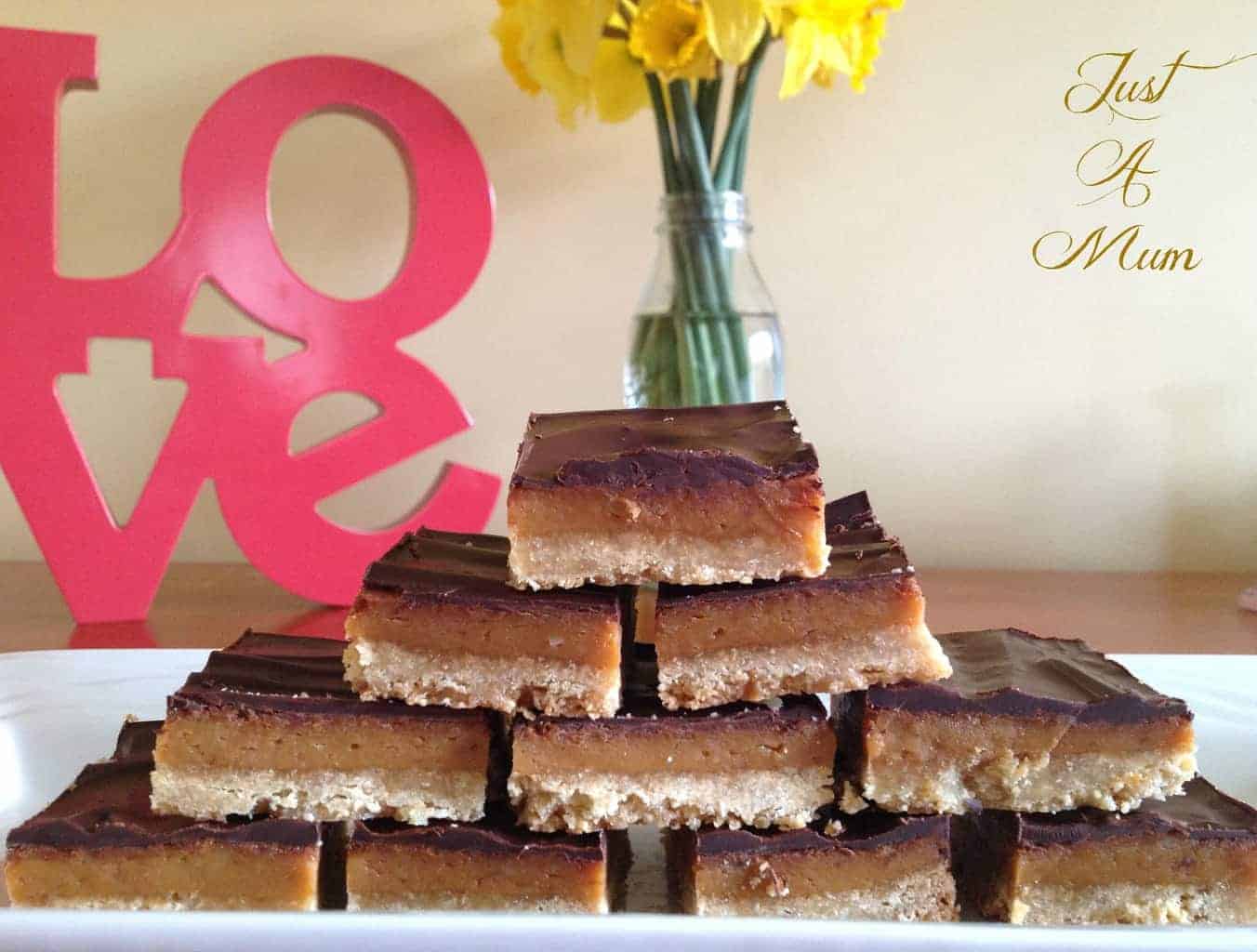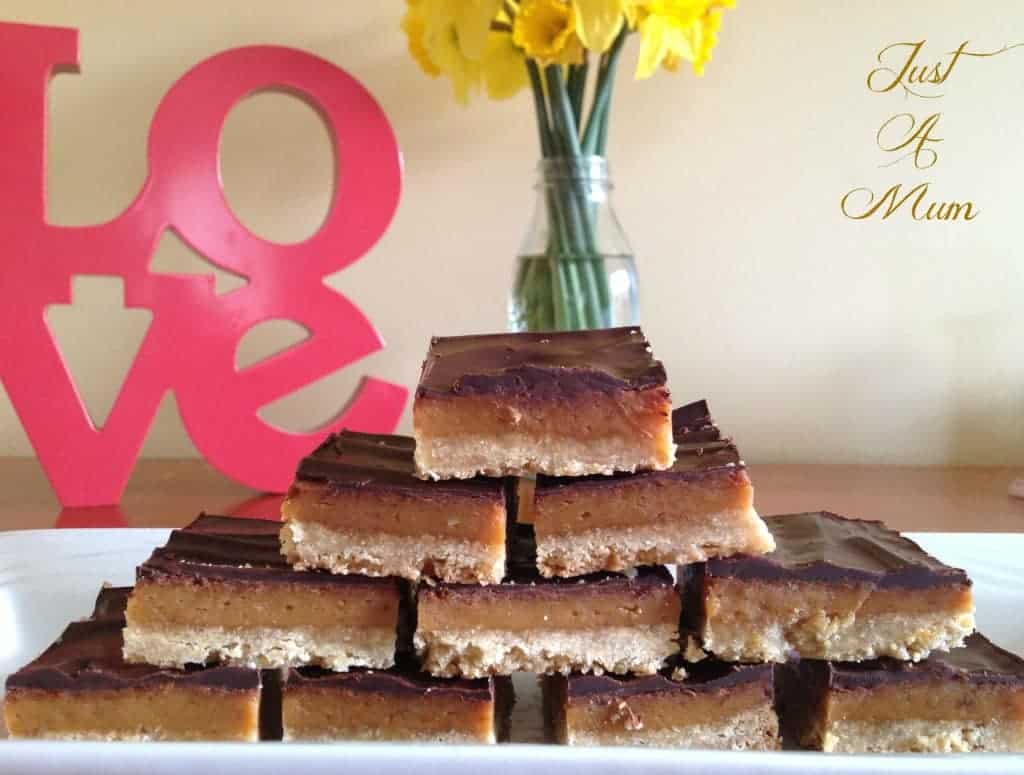 Please do take the time to send me your favourite caramel slice, remembering to tell me what you love about it – to either my Facebook account or email. Also while you are here – remember to register your email address to receive my recipes and news 🙂
Happy Baking, Anna 🙂