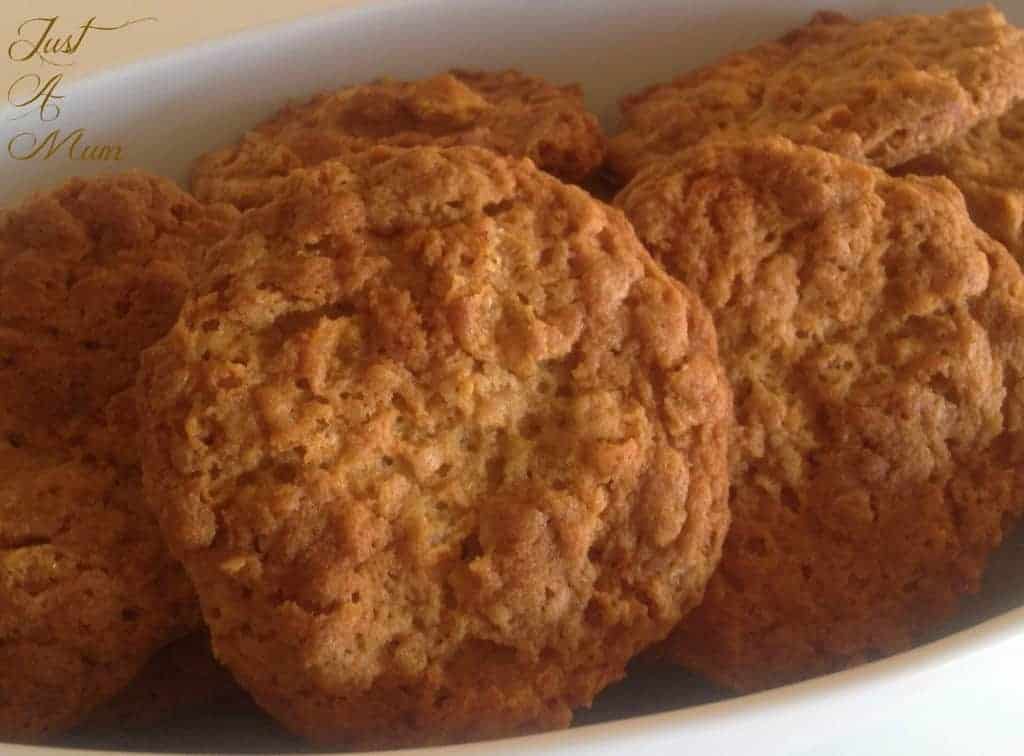 Further to my series on lunchbox fillers I thought I would see if I can come up with a few variations on a cookie with cornflakes as this is often what is in the cupboard and it is always good to use common ingredients in different ways. The favourite recipe in this house with cornflakes is Afghans so I will post that up also but this one is a fun quick cookie that is super crunchy and very sweet due to the amounts of butter, sugar and honey.
I did not allow the melted butter time to cool which is probably why they are so flat! lol But I was, as always, in a hurry doing several things at once as Mums often do! This is a super crispy cookie recipe – if you like a softer cookie check out my Chocolate Chip Cornflake Cookie instead. 🙂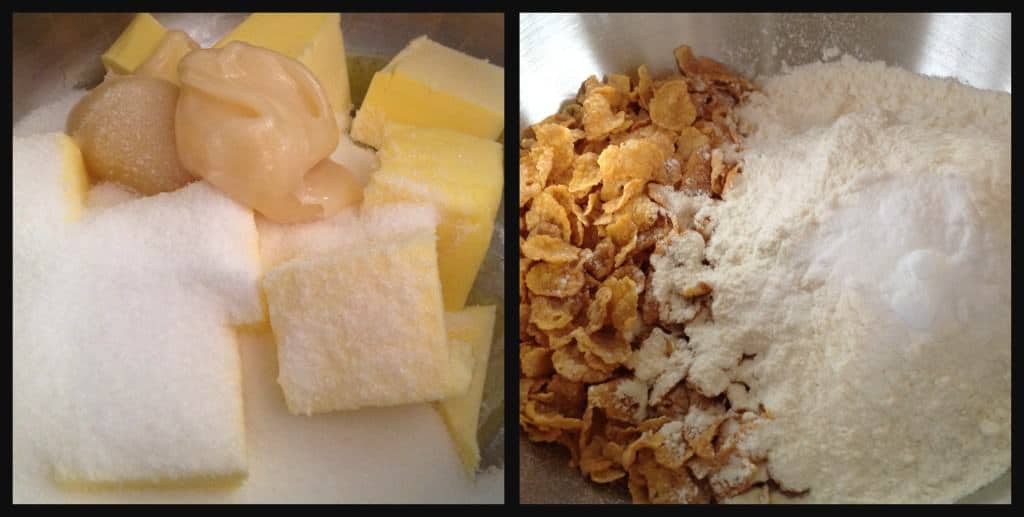 Honey Cornflake Crunch Cookies
Ingredients
250 grams Butter
1 Cup Sugar
2 Heaped Tablespoons Honey
2 tsp Baking Soda
2 Cups Flour
3 Cups Cornflakes
Method
Preheat Oven to 165C (330F)
Melt the butter, sugar and honey together in a large bowl (for the microwave) or pan for stove top, stirring often and allow to cool.
Add the flour and baking soda (you can sift - I don't!) and stir well
Add the cornflakes and mix until completely combined.
The mixture will be a little sticky, but roll into Tablespoon sized balls and spread onto tray, I used two trays as this makes a large batch
Bake for 10-12 minutes until cookies appear golden, they will still be soft to touch at this point.
Allow to cool on the tray for 5 minutes then remove to a wire rack to cool completely.
Store in an airtight container for up to 5 days.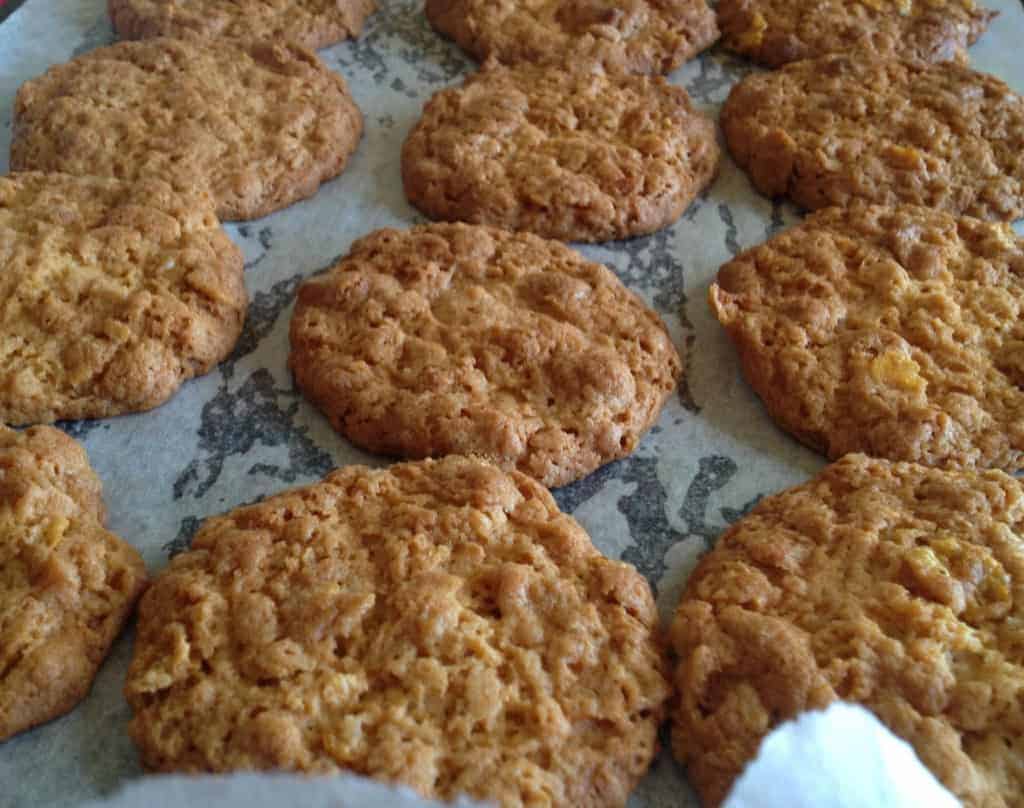 I hope you enjoy this quick tasty Honey Cornflake Cookie – as always let me know if you try it and what you think of it.
I would love for you to follow this blog via email or my other social medias and I always love to hear your comments.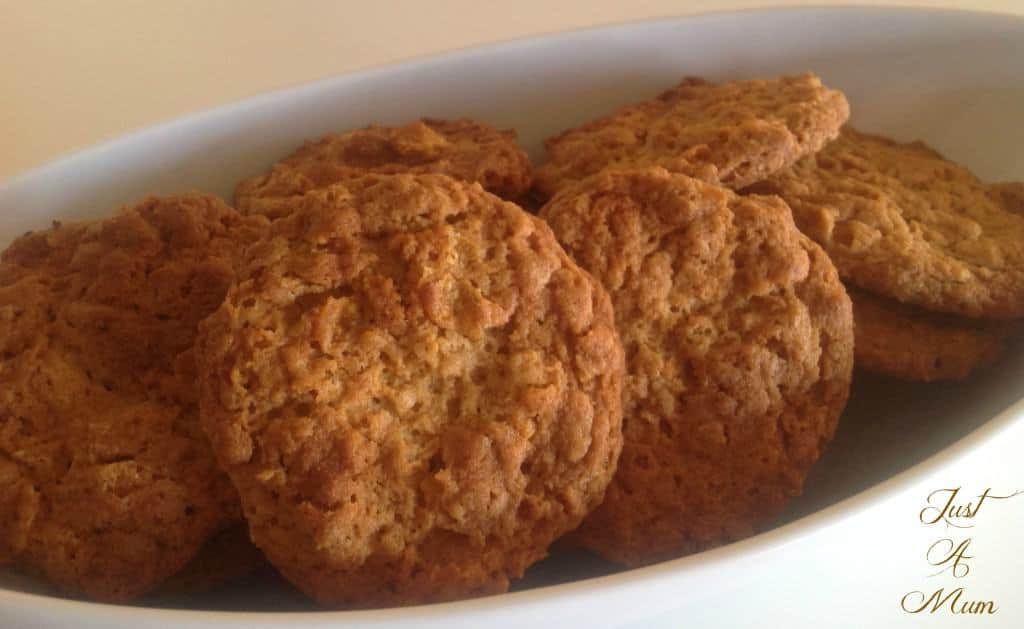 Happy Baking! 🙂
Anna