My favourite type of baking is the ones that pleasantly surprise you how quick and easy they are! This one definitely fits that bill!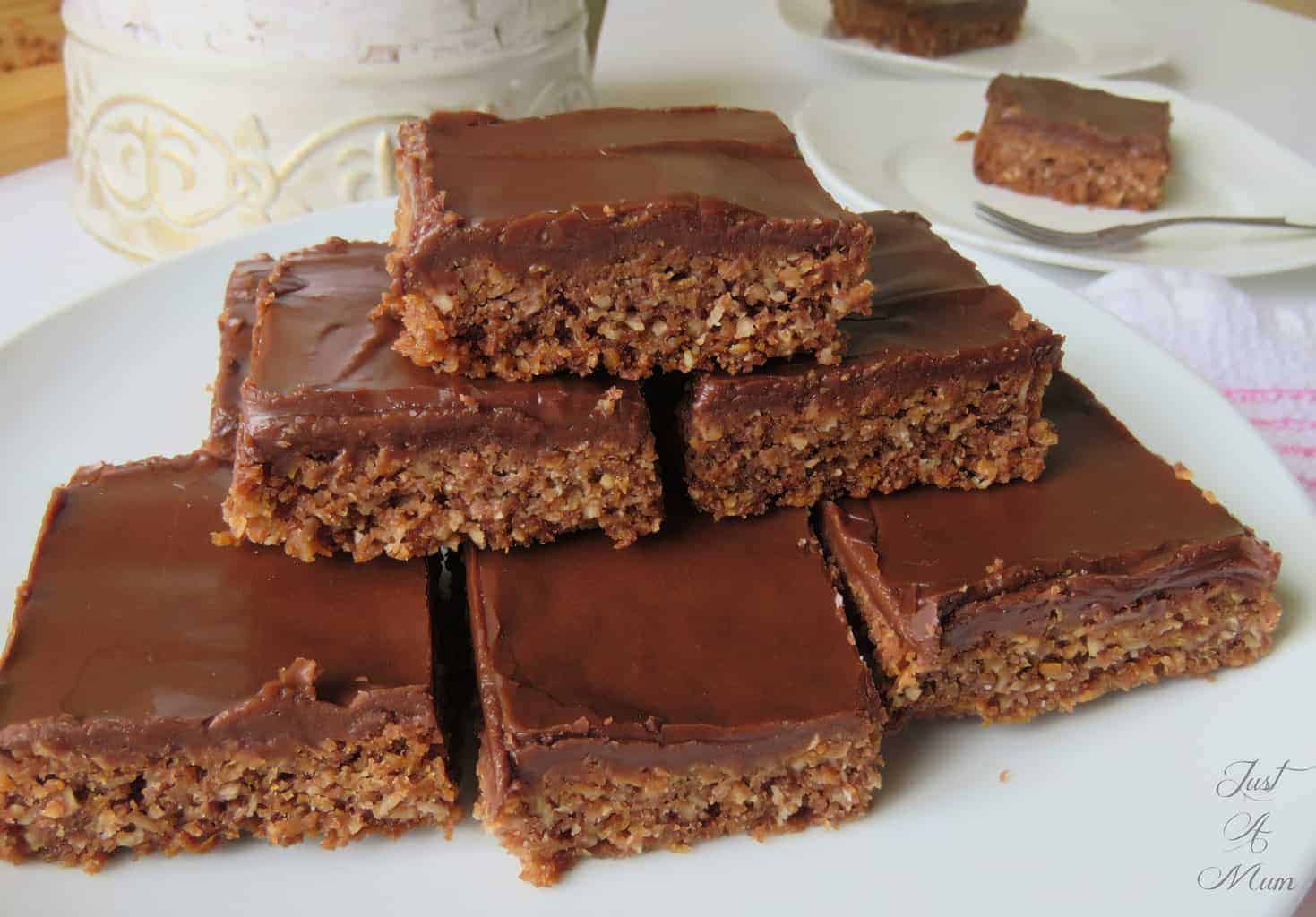 This is an oldie but a goodie that some of you might remember your Mum or Grandma baking. Further to my quick easy lunchbox filler series I thought I would add a slice in that the kids can easily make!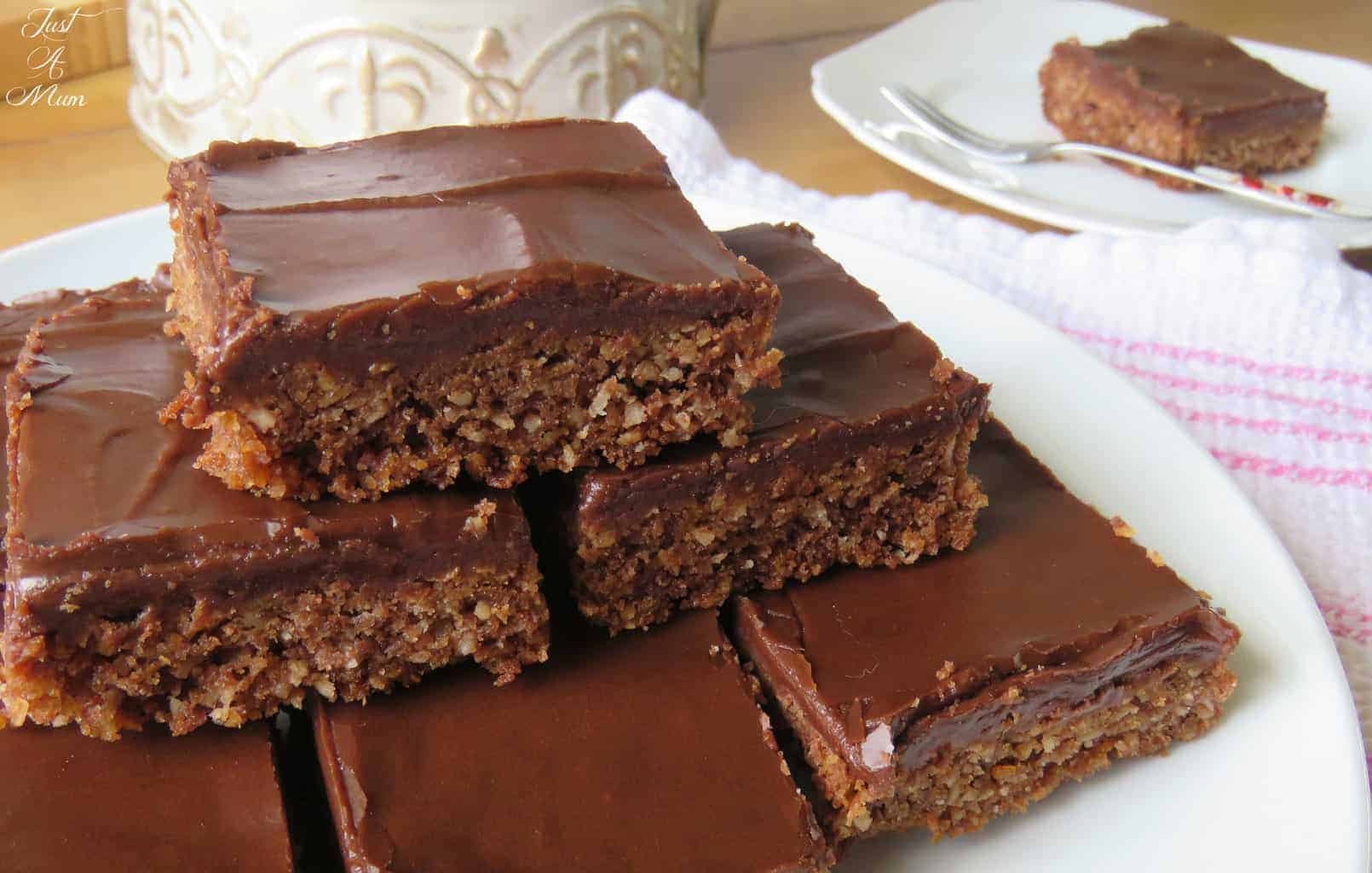 Very similar to the Weetbix Slice Recipe this one is so easy that the kids can make it themselves with little or no help. Simply add the melted butter to the dry ingredients and bake! Great for schools, kindergartens or day cares to make as can be prepped ahead of time.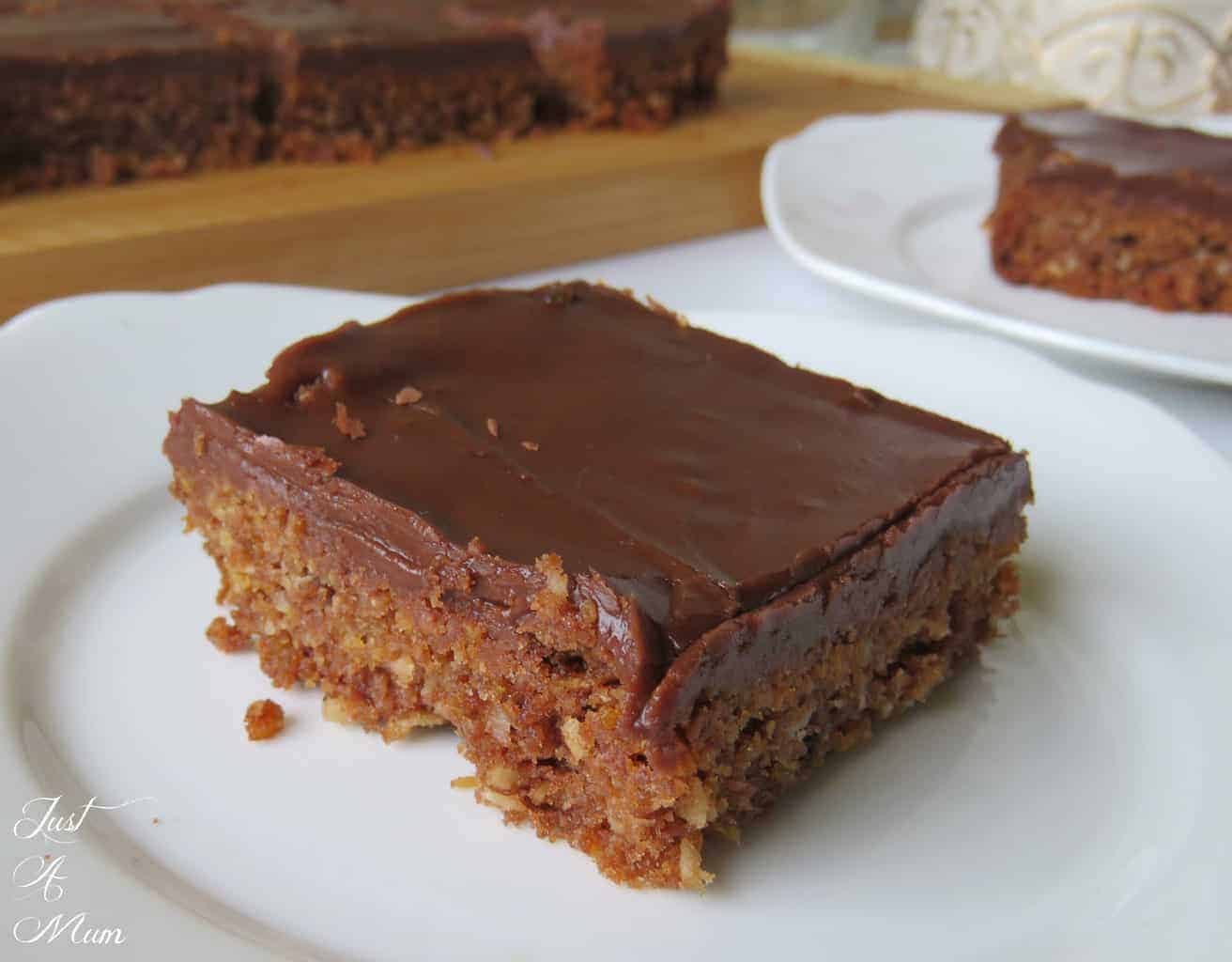 Again this one has every day ingredients that are on hand in the cupboard, and topped with my easy basic chocolate icing this one is sure to be a favourite. Today I am taking it along to a Mums Coffee Morning as it took no time to whip up and fit in with my cornflake theme! We are having a cornflake baking blitz! 😉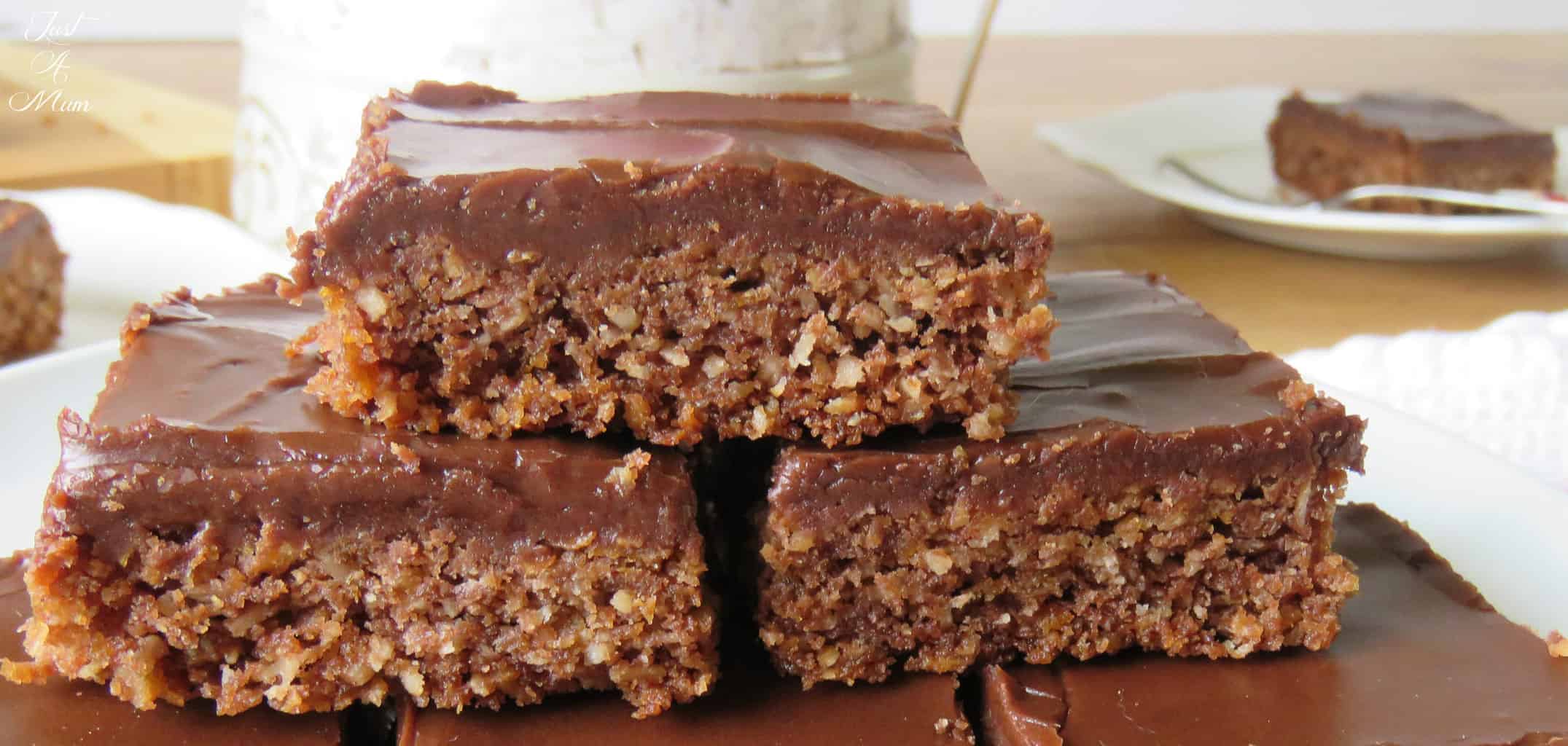 Pin It! Chocolate Cornflake Slice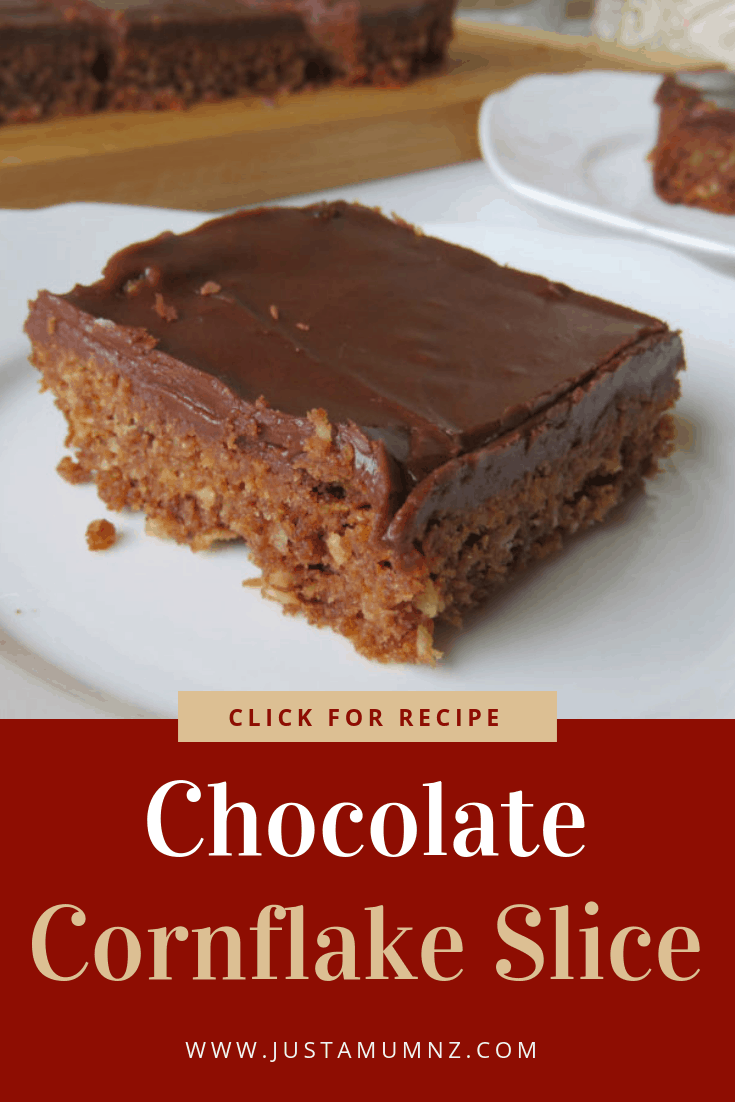 Here is the recipe, its so simple you will want to add it to your Sunday baking every week!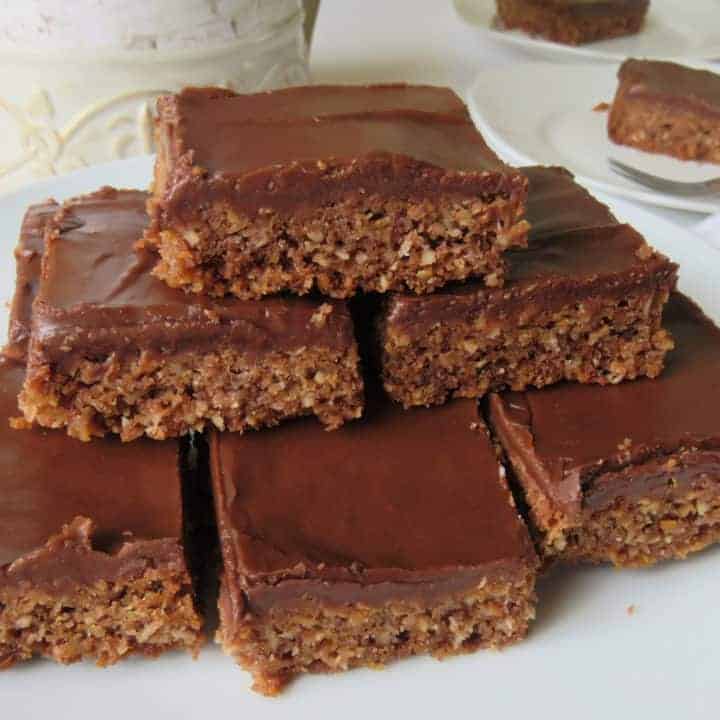 Chocolate Cornflake Coconut Slice
Yield: 24

Prep Time: 15 minutes

Cook Time: 20 minutes

Total Time: 35 minutes
Ingredients
Base
1 Cup Self Raising Flour
1 Cup Coconut
1/2 Cup Sugar
1 Heaped Tablespoon Cocoa
1 Cup Cornflakes
170g Butter - Melted
1 teaspoon Vanilla
Icing
1 1/2 Cups Icing Sugar
1 Heaped Tablespoon Cocoa
1 tsp butter melted
1 tsp vanilla
1-2 TBSP water - added slowly until desired consistency.
Instructions
Pre Heat Oven to 180C (355F)
Prepare slice tin with baking paper (I lightly spray tin to help paper stick and stay smooth)
Melt Butter in microwave or stove top, add vanilla and set aside
Combine flour, coconut, sugar, cocoa together and add melted butter, vanilla mixture and combine well.
Add cornflakes and stir gently, you will not be able to combine completely but this can be done when pressing into the tin so just do your best.
Pour into prepare tin and using your hands press it all around evenly until well compacted and smooth.
Bake for 20 minutes and remove from oven.
Prepare your icing in a small bowl by combining icing sugar, cocoa, butter and vanilla.
Add the water a little bit at a time, stirring well in between, until you get the desired consistency - a bit thicker than normal is ok as you will be adding it to a warm slice so it will spread and melt.
Pour onto the slice while still warm - this will help the icing stick, it will melt as you spread over slice with a knife - spread until even and smooth.
If you like the look sprinkle with a tablespoon of coconut to finish the slice.
Once cooled slice into squares and serve. Store in an airtight container for 4 days.



I hope you enjoy making this easy slice, let me know if you make it and what you thought!
Thank you so much for stopping by to check out this recipe. While you are here hit the Home Tab or Sweet Treats tab and have a look around! Now also a Shop Tab, so go be nosy! If you are not already follow me on Facebook, and feel free to subscribe to my emails in the link above or below to receive my recipes as soon as I publish them.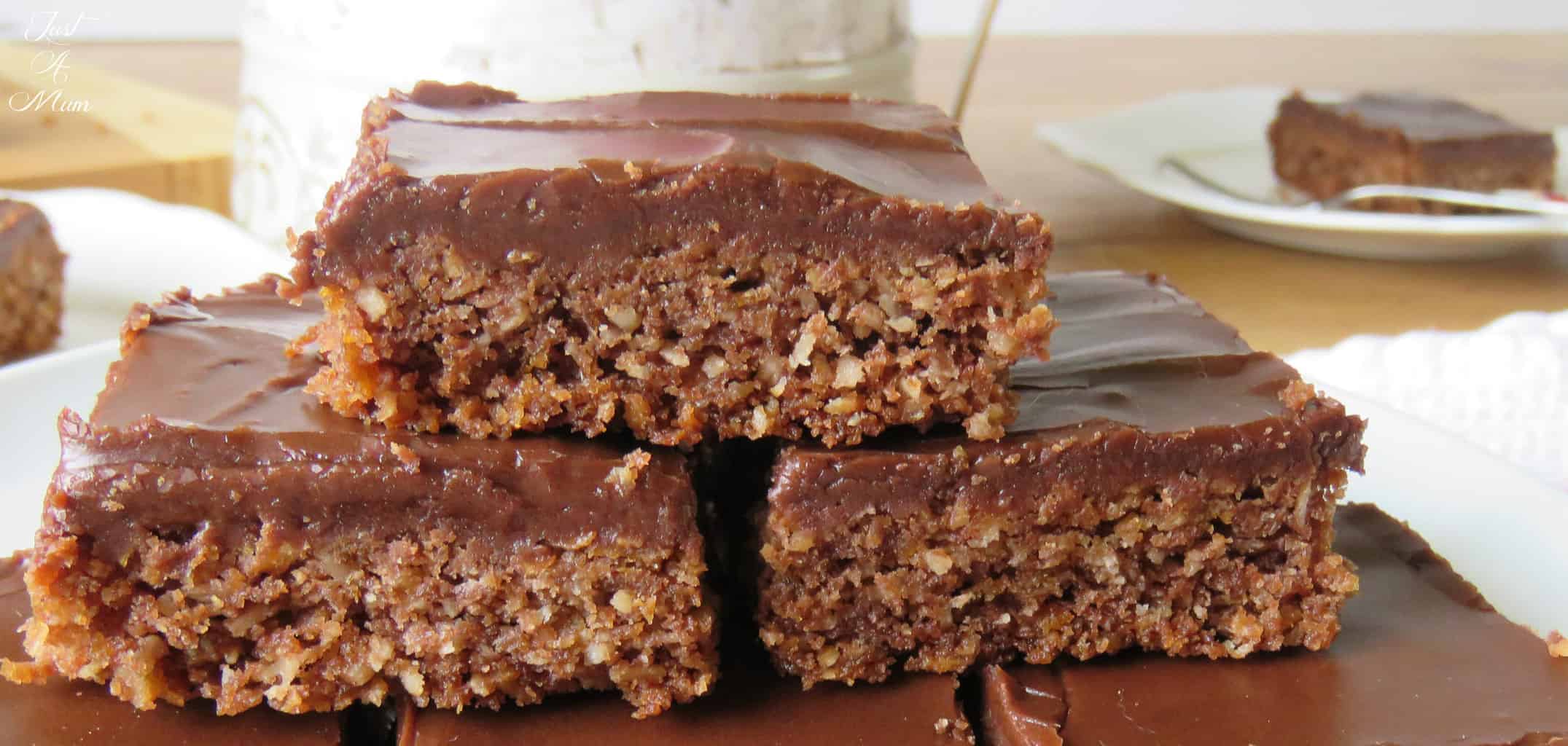 Happy Baking!
Anna 🙂