As part of my series of Lunchbox fillers I wanted to show you a few different recipes with cornflakes, these cornflake cookies will be a hit.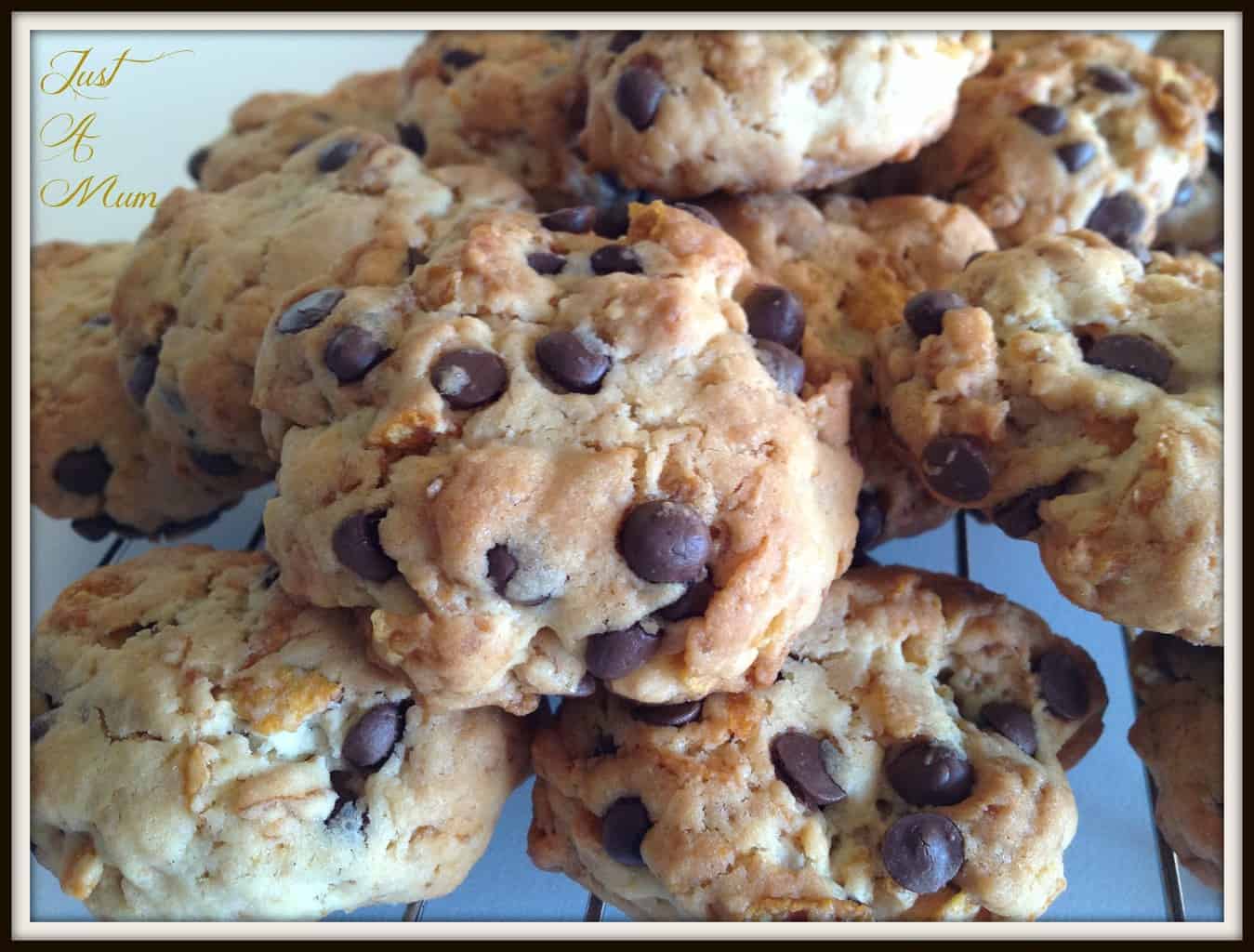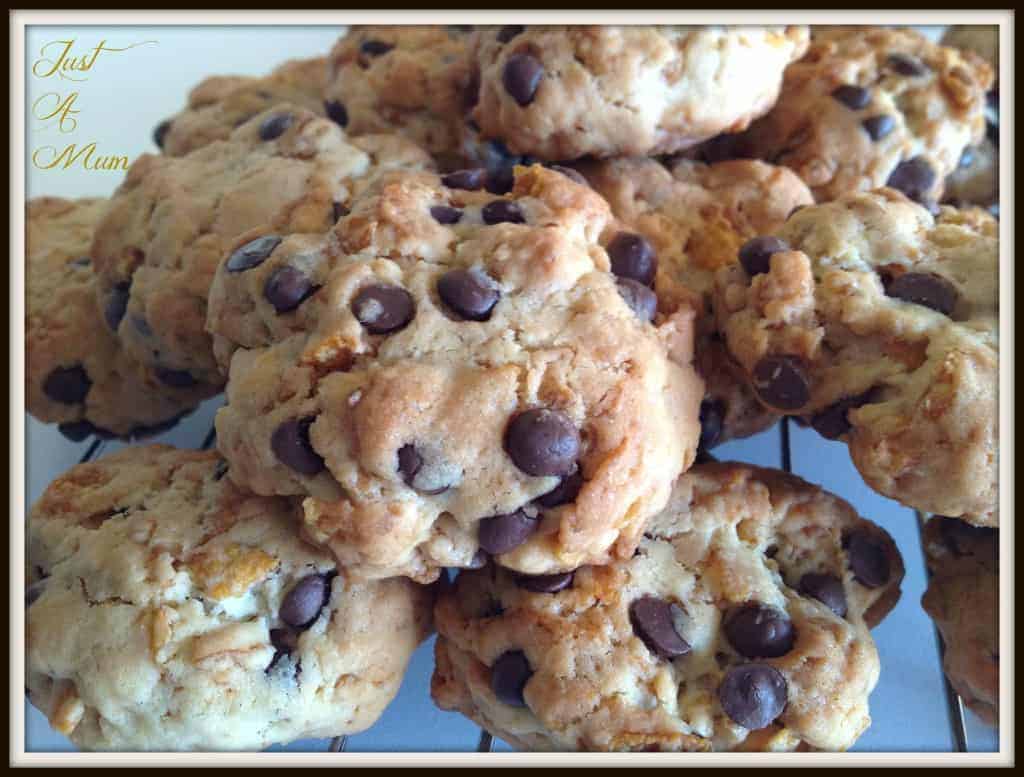 Afghans are the big hit in our house, but this one is an alternative that uses every day ingredients and is sure to please the kids and adults alike! Cornflakes is always something we have in the house so it makes for a easy go to ingredient whether it is for savoury or sweet dishes.
Pin it! Chocolate Chip Cornflake Cookies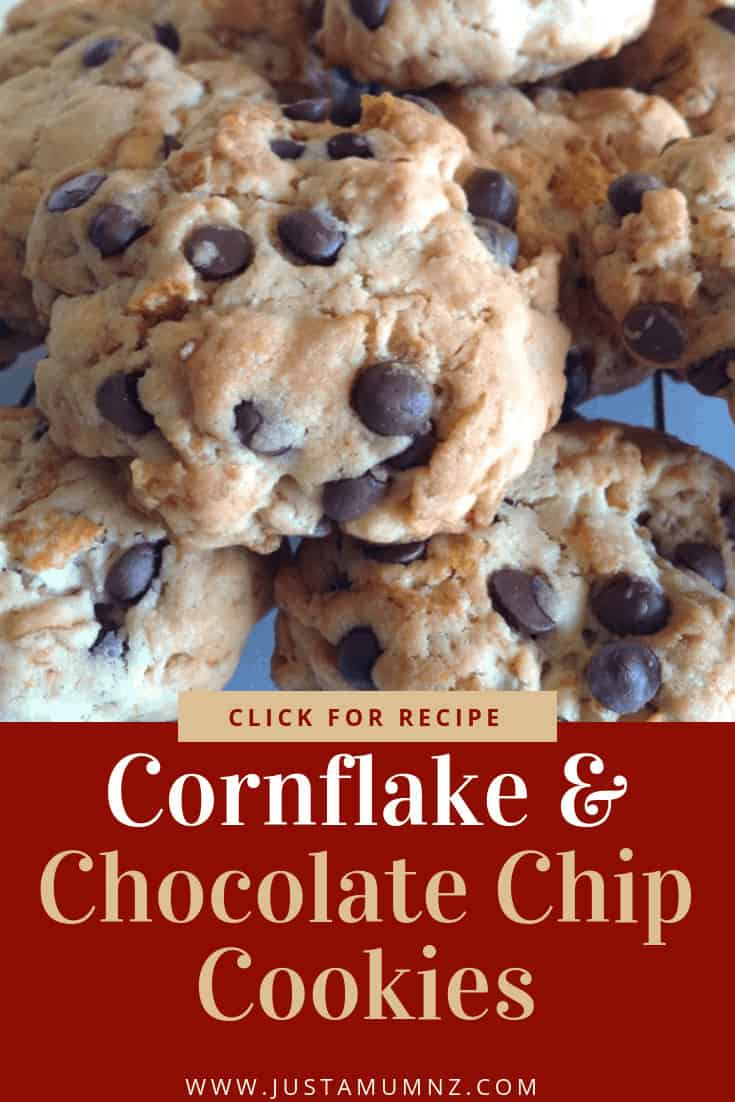 This recipe makes a lovely buttery cookie with the added crunch of cornflakes and yummy chocolate chips as the special ingredient! My husbands comment was – "wow they are yum – but what's the crunchy things in it?"…….hmm I need a more helpful taste tester given I told him it was a cornflake cookie! lol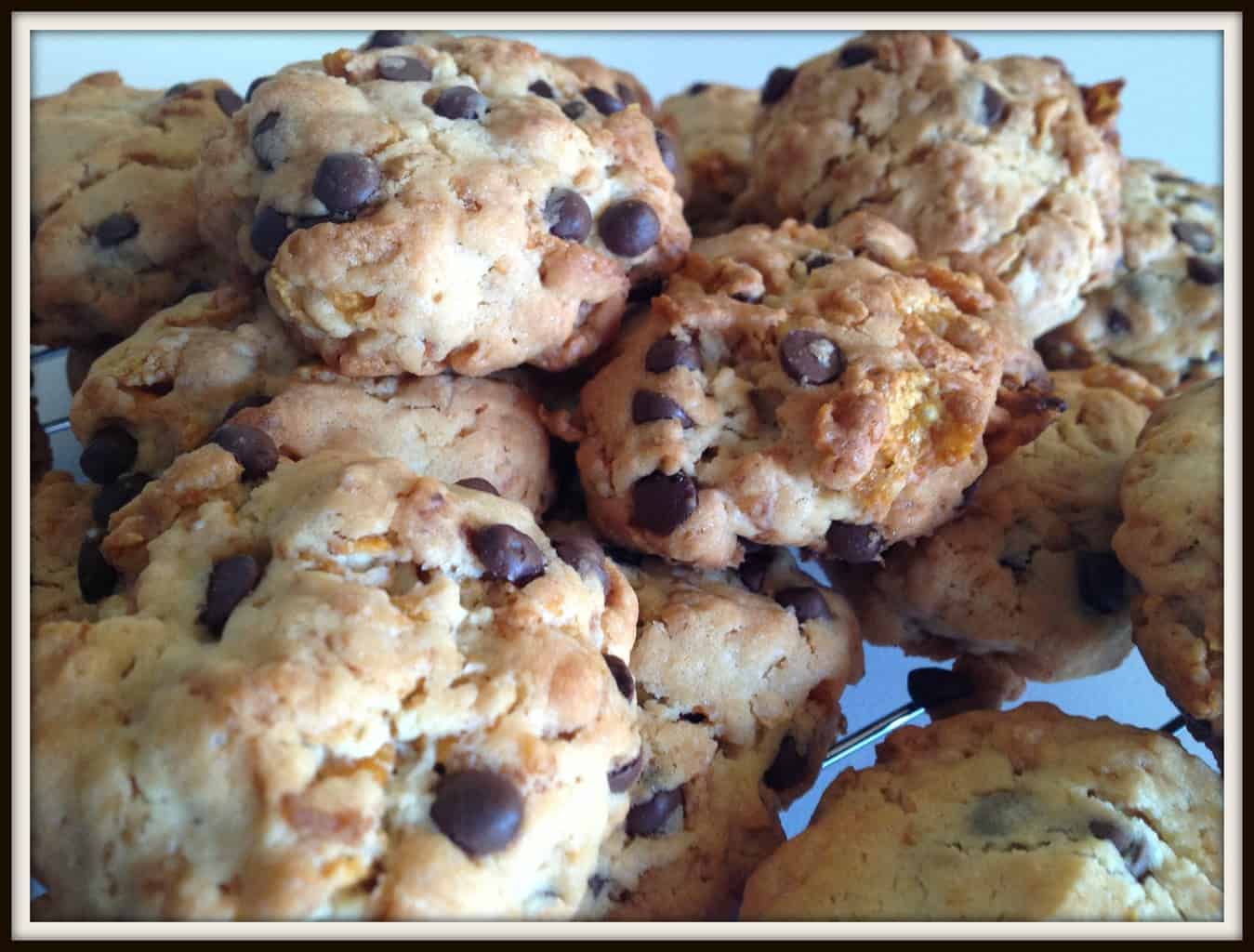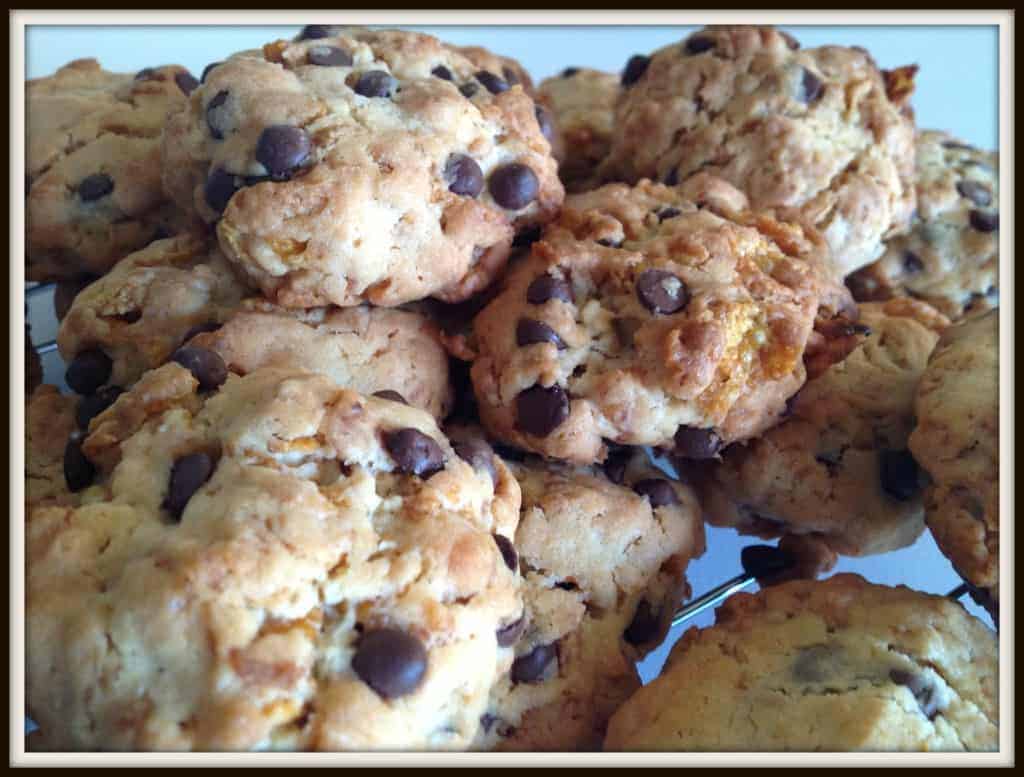 They are super quick to whip up – melt the butter & sugar and set aside in the fridge to cool while you prepare the other ingredients and you will have the lovely smell of warm cookies in your home in no time!

Hope you enjoy this quick easy Chocolate Chip Cornflake Cookie – if you like this there are a few other cornflake cookies and slice recipes – just check under the sweet treats tab above.
I love to hear your comments or let me know when you give this one a try. You can follow this blog via email or on any of my social media accounts above.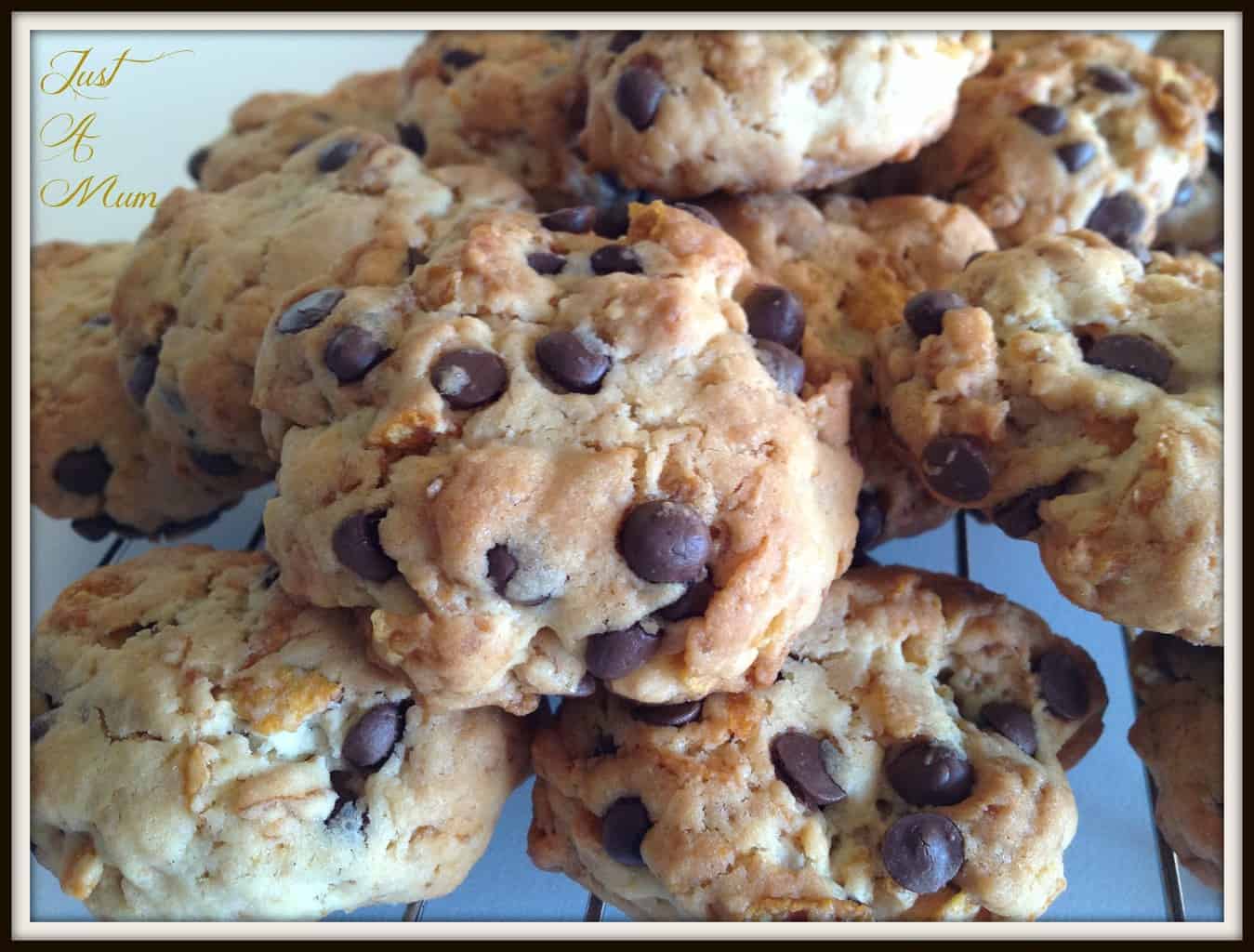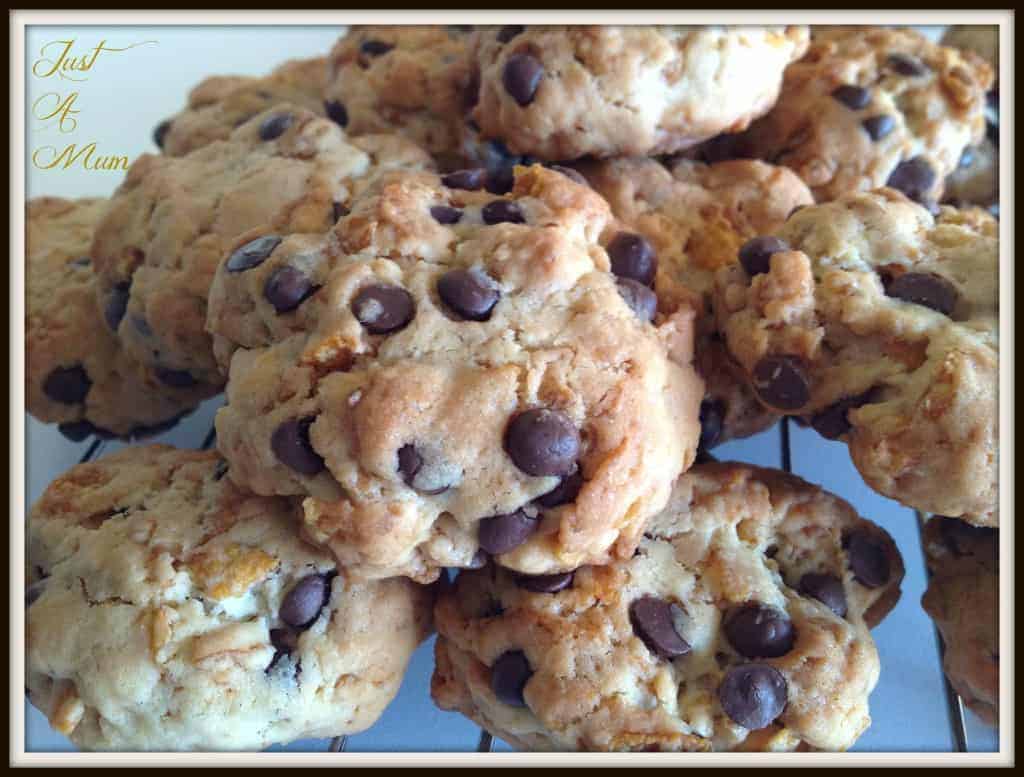 Happy Baking!
Anna 🙂